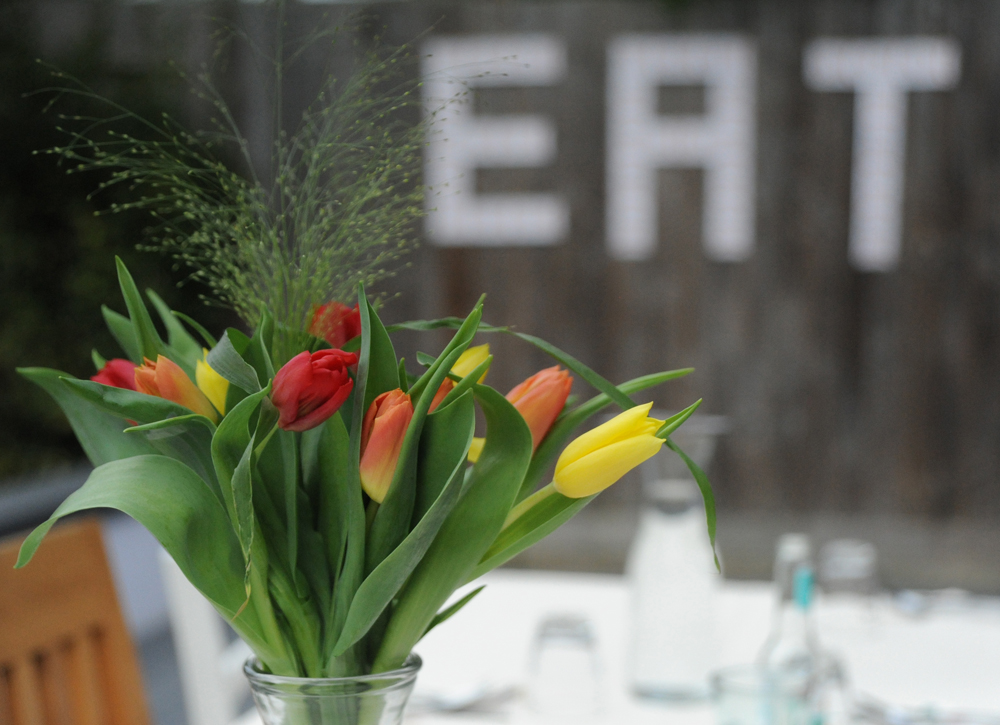 At the end of last summer Aoife and I, inspired by our love of sharing food (providing there's enough to go round of course), put on a Photography Picnic in Cambridge supported by Pink Lady® Apples, the people behind the Food Photographer of the Year awards.
We invited people we knew through different means and reached out to local groups, we invited bloggers, friends, and food lovers. Everyone was keen and excited to be involved (apart from one person who sent multiple messages of hate – but you know, there's always one!) and on a lovely sunny evening we sat down and shared photography skills, cocktails, food and fun.
It was the first time I saw Claire's glittering trainers, and where Alex coined the term  'a whisper of gin', which I may never forget. I also met a dog called Troy and an aura reading jester. That's got to be a good sign, right?
We had to do this again. We had to start a food gang!
'Food team assemble!' I cried, as I held a golden breadstick to the sky, lightning struck, thunder crashed, and a new era dawned. Actually, I just went on Facebook and set up a group.
'Cambridge Eat Up!' was born, hatched from a cornflake cake, raised on syrup, left to run free, nurtured by good people.
Now at almost 100 members, I know I am lucky to have been able connect with such a diverse group of people. We are friends and equals. We are scientists and artists, chefs and doctors, bakers, business owners, writers, photographers, bloggers, and so many other wonderful things, and we all share a love of food.
We hang out and have dinner, swap recipes and books and things, and generally just share good stuff and support each other. It's pretty special.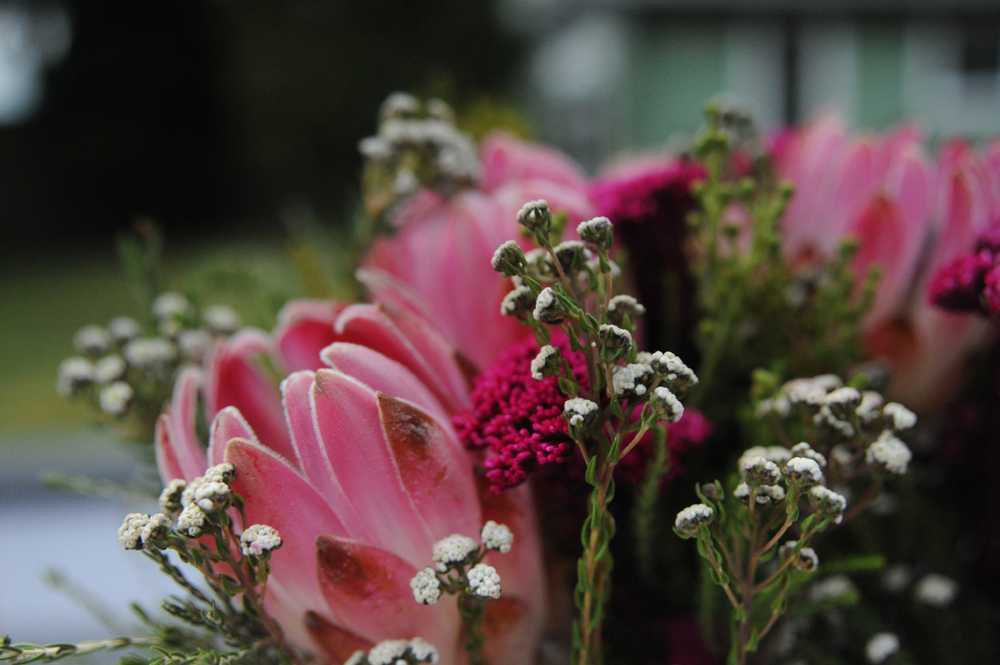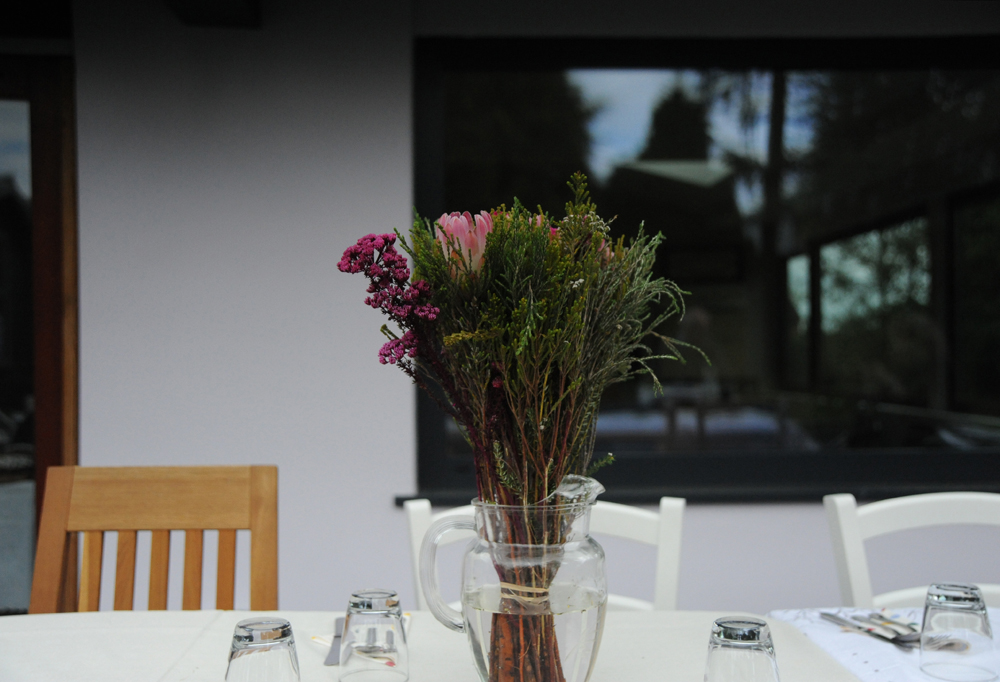 Anyway, enough gushing about 'team awesome'. This year we took part in the fabulous EAT Cambridge festival fringe and held our own pot-luck lunch, hosted so kindly by Pina, one of the most organised people I have ever met!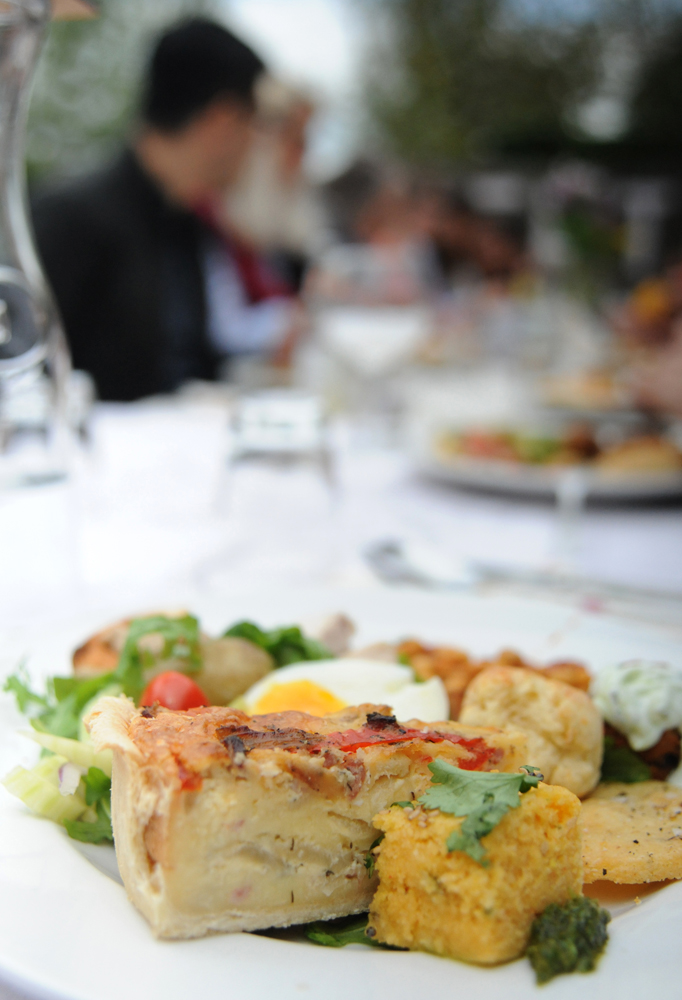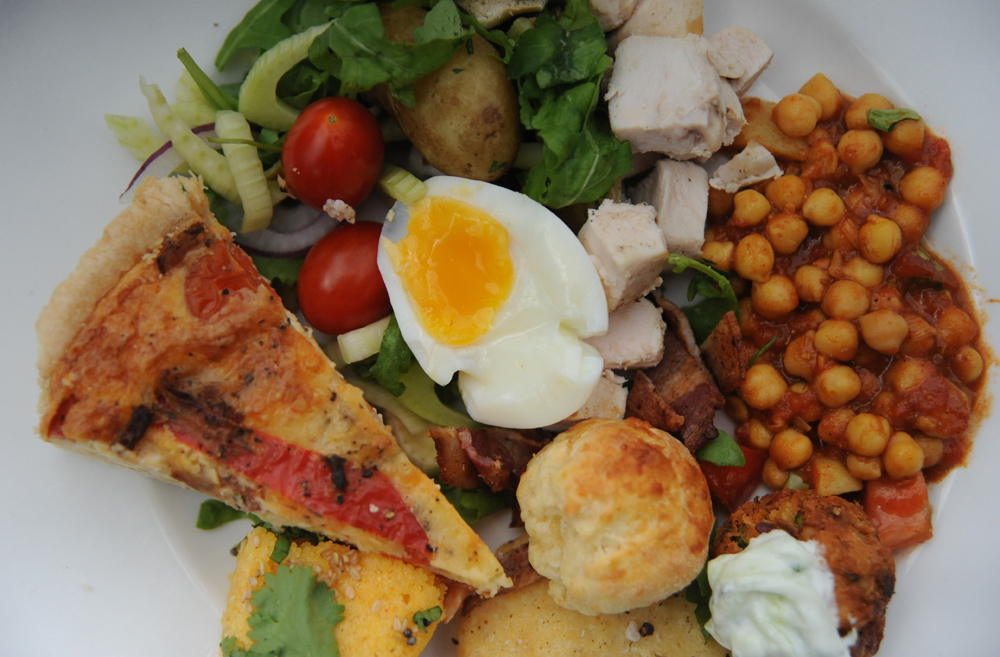 It was a delightful day. Everyone brought along a dish or two to share and we just sat out on Pina's (and Paulo's!) deck, enjoying the good weather, delicious food, great hospitality and wonderful company.
We ate our way through some of the most superb food (and my custard tarts!) all made with thought and care by our fellow pot-luck lunchers. So, look away if you are even slightly hungry, because… it's food time!
Helen's beautiful bread,  Gina's rhubarb and amaretti cake with orange and rosemary syrup,  Naomi's Crostata.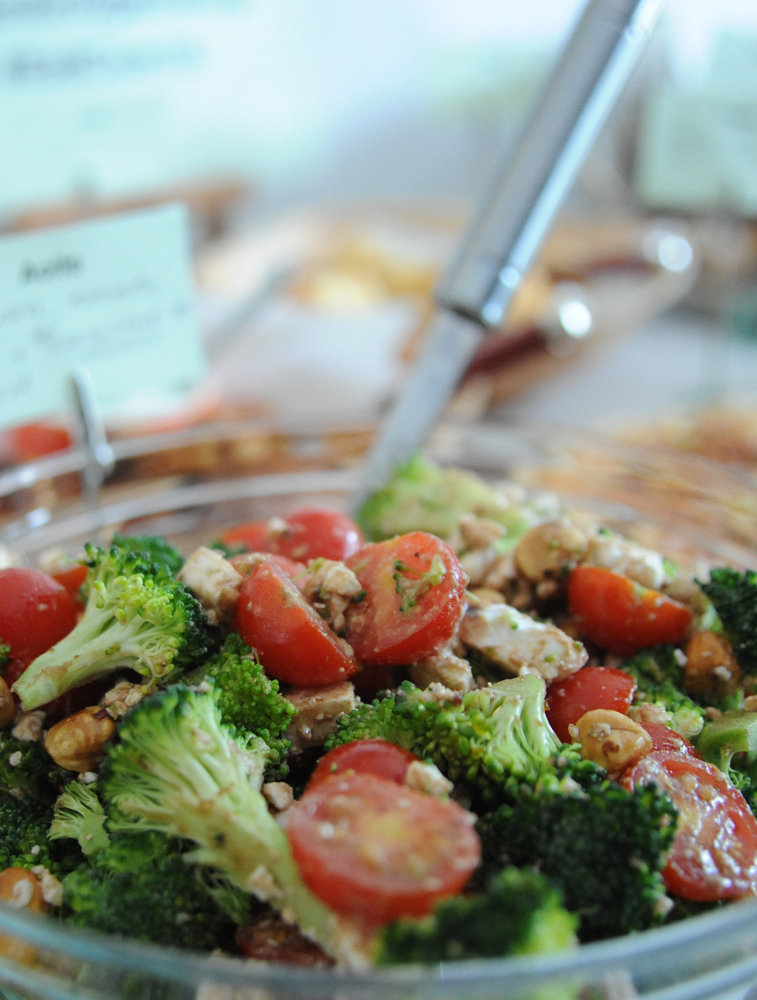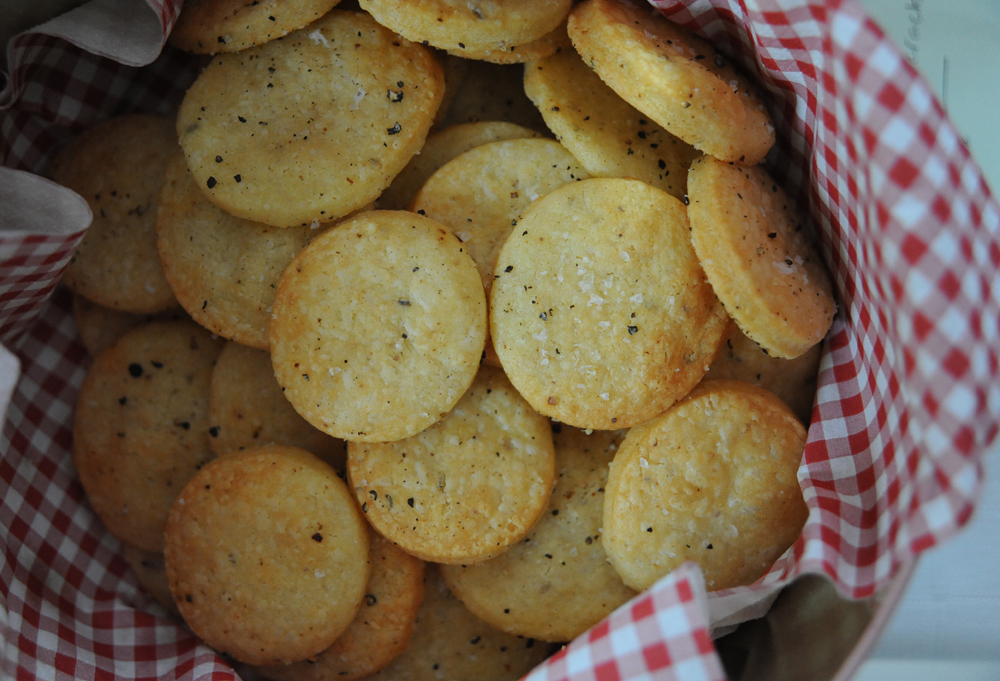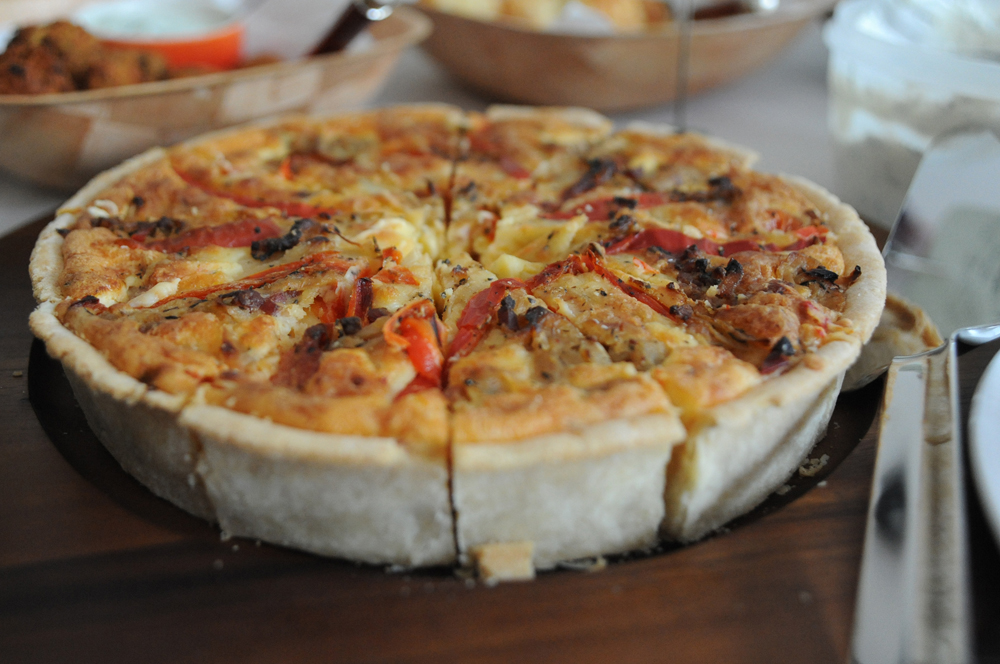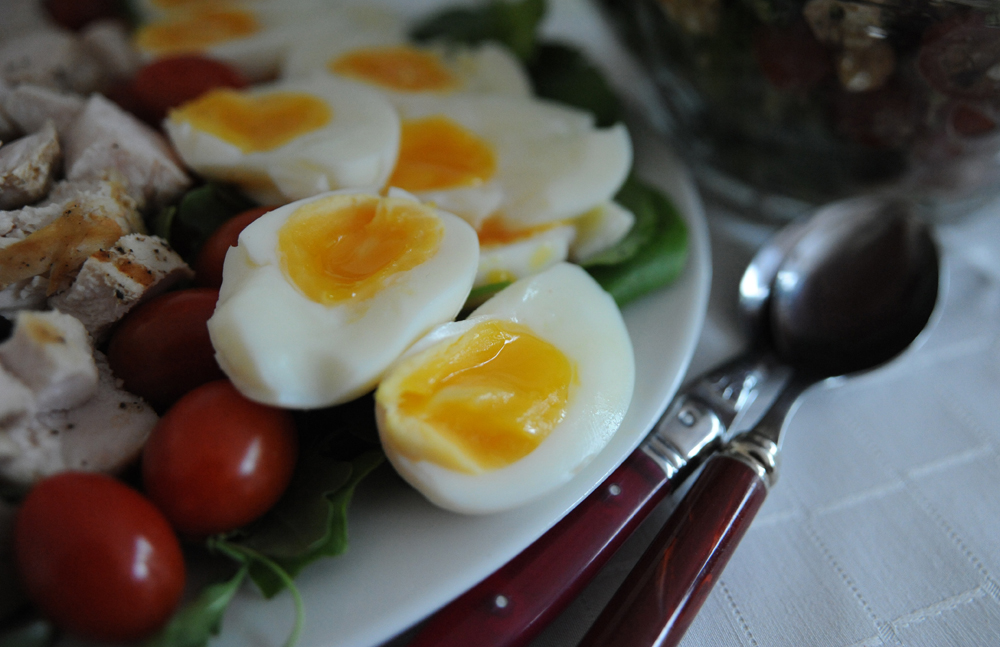 Aoife's broccoli and hazelnut salad, Gina's chilli and fennel cheese crackers, Paola's quiche, Lisa's Cobb salad.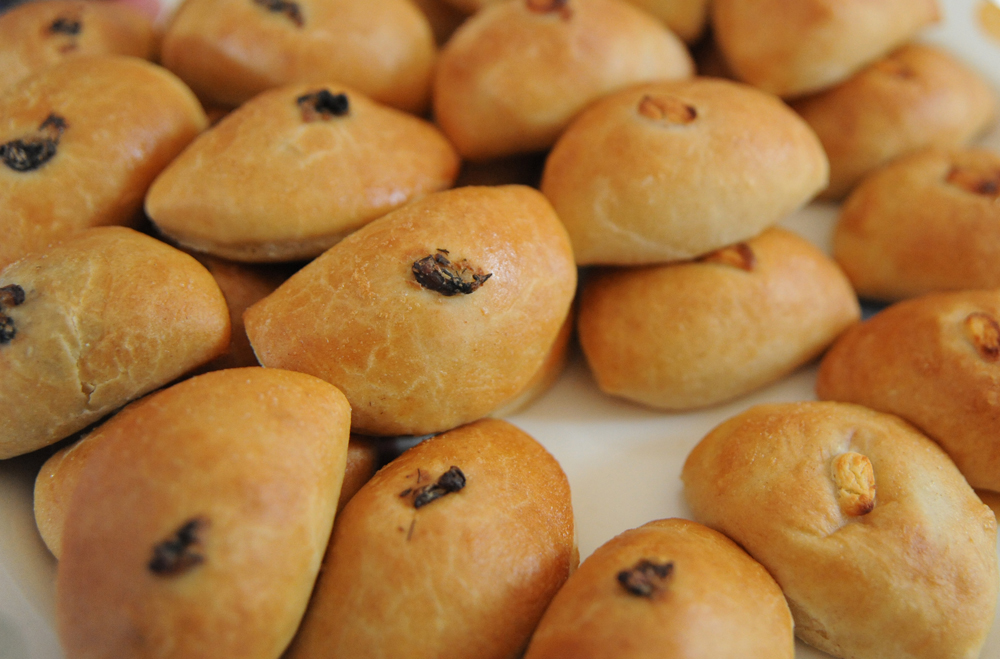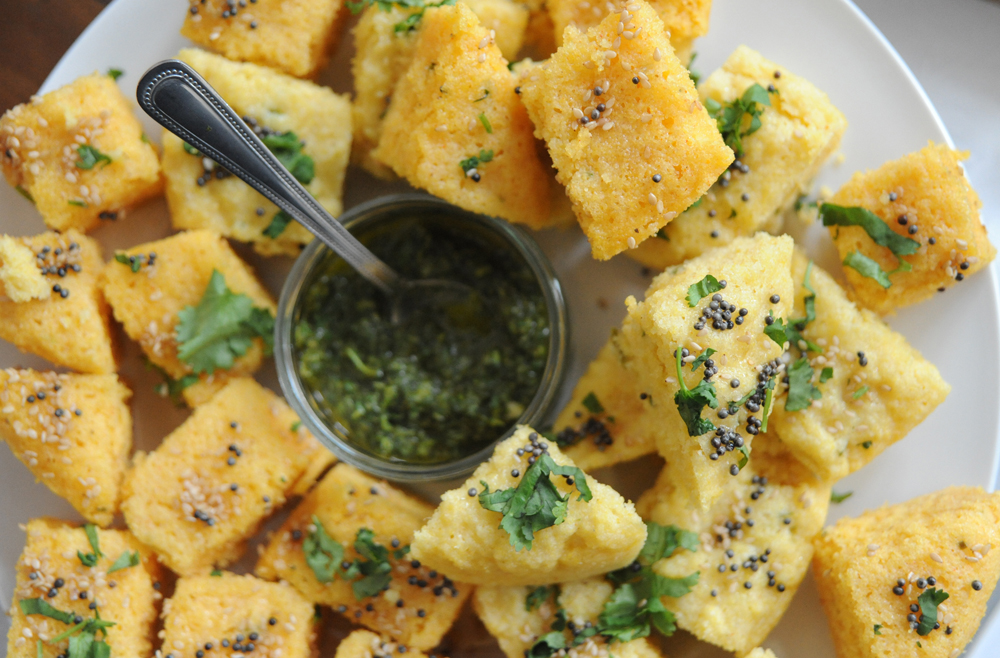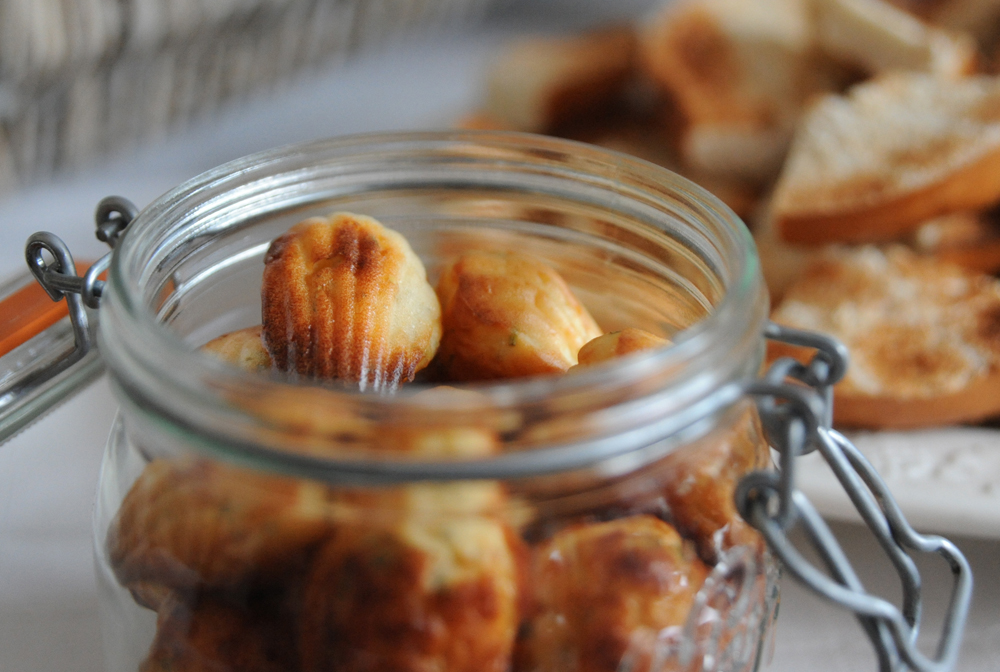 Alison's Piragi, Deepa's Dhokla, Lyndsey's rosemary and parmesan madeleines.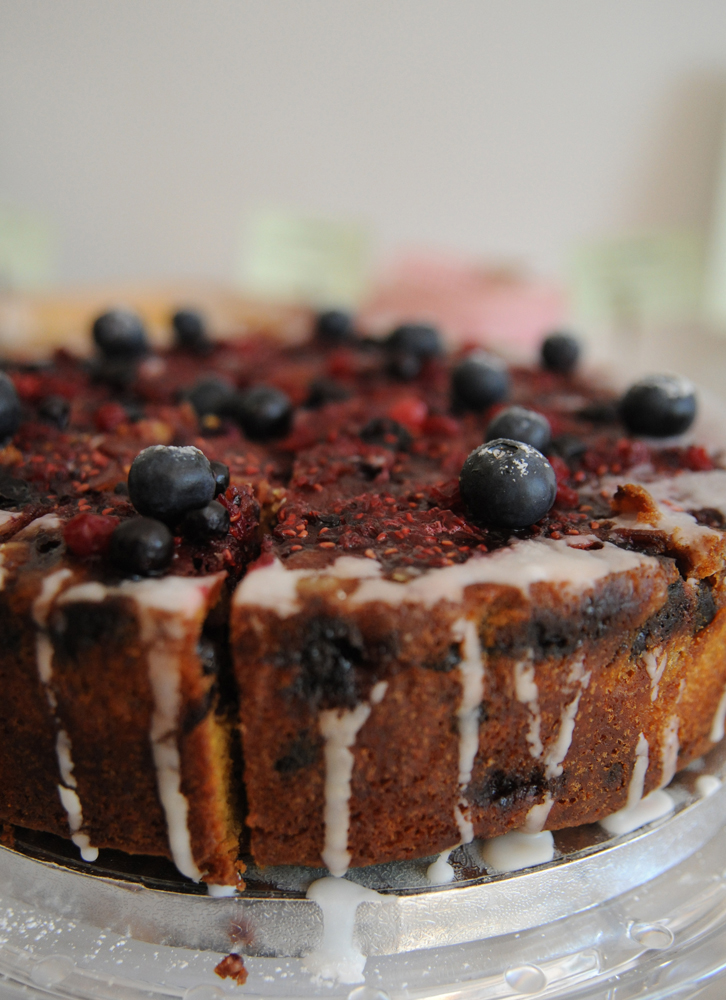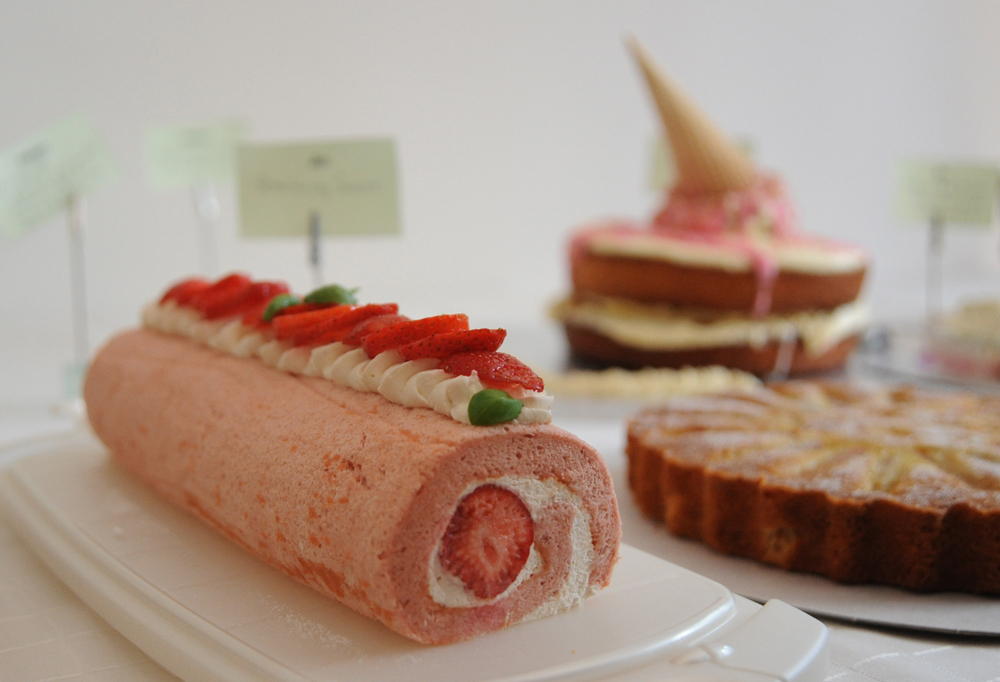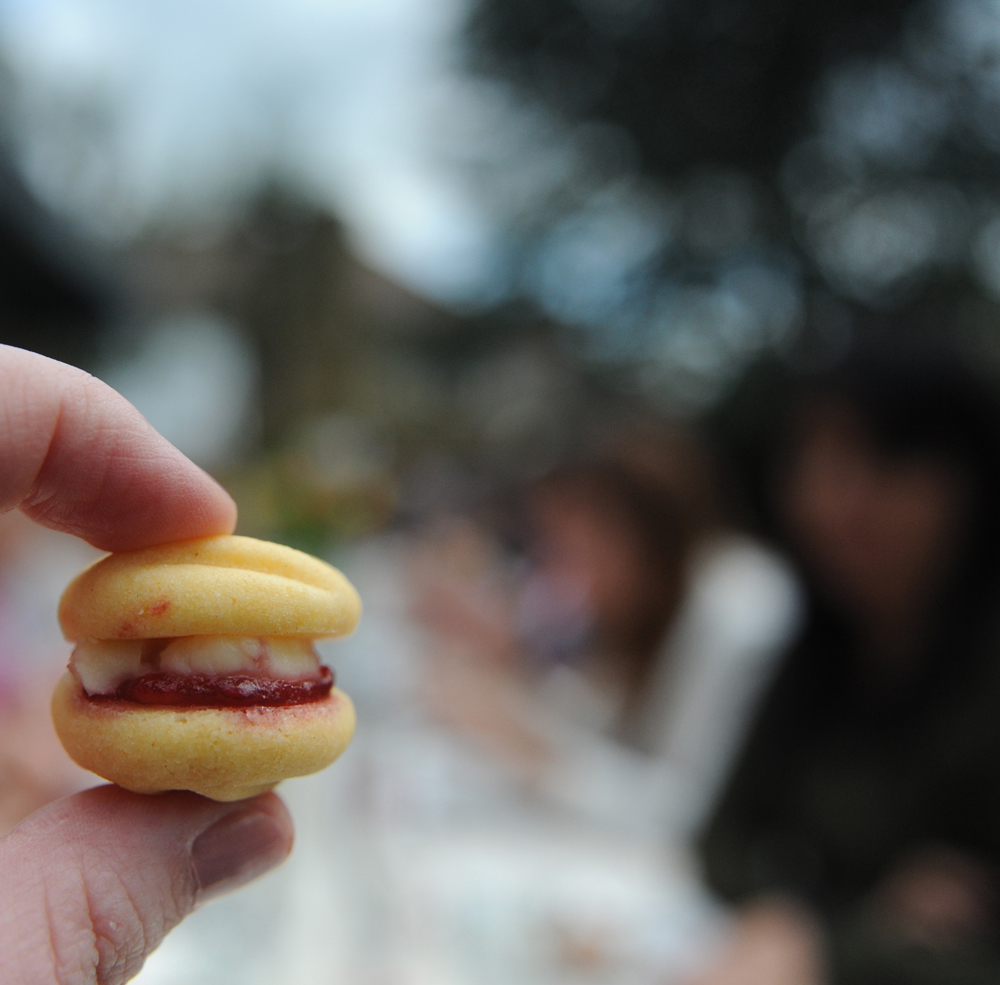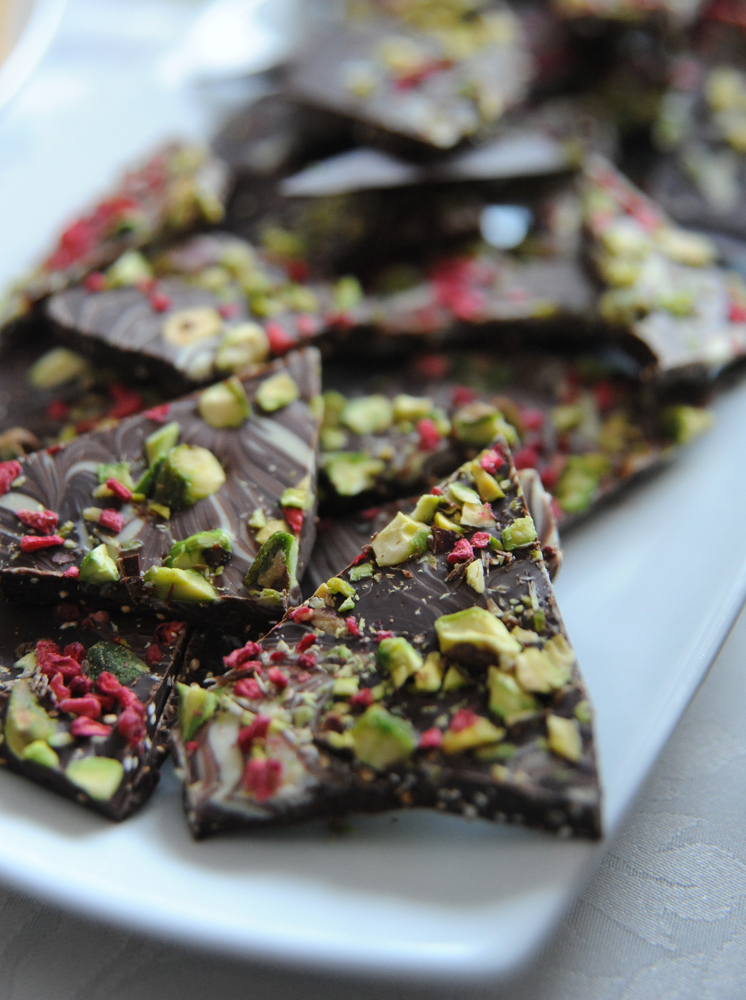 Paola's gluten free blueberry and cranberry cake, Jin's soft strawberry swiss roll (with Katt's dropped ice-cream cake in the background),  Lyndsey's miniature melting moments, Michelle's chocolate and quinoa bark.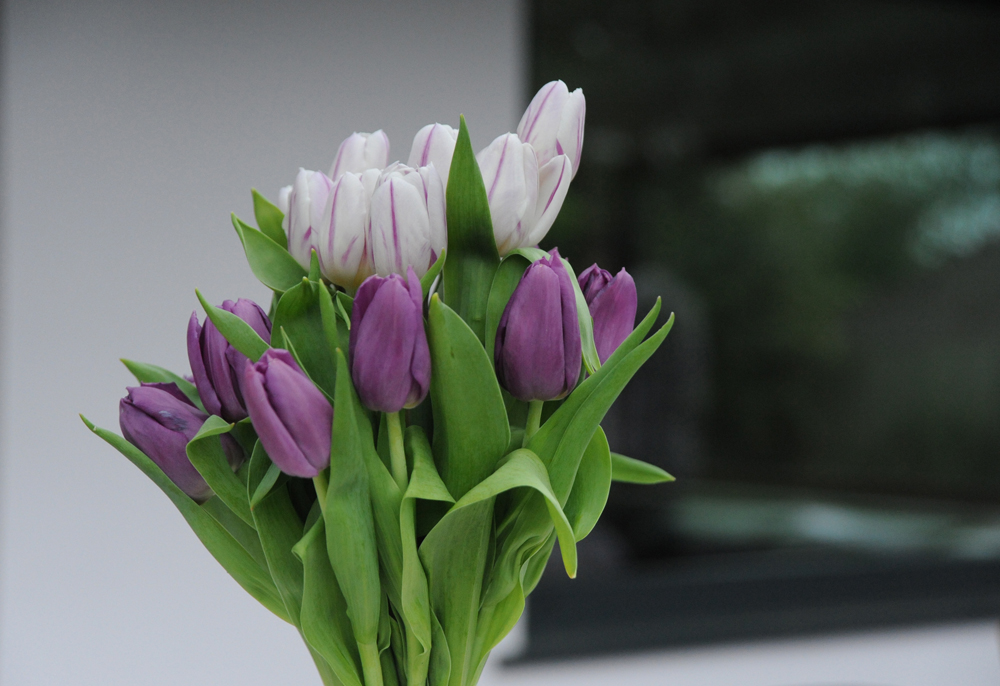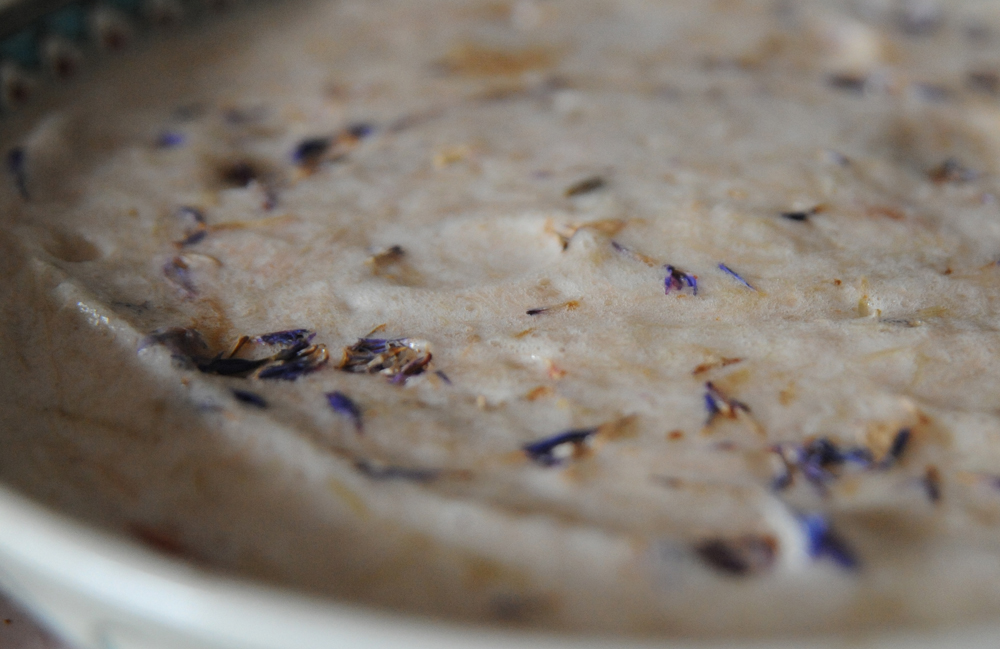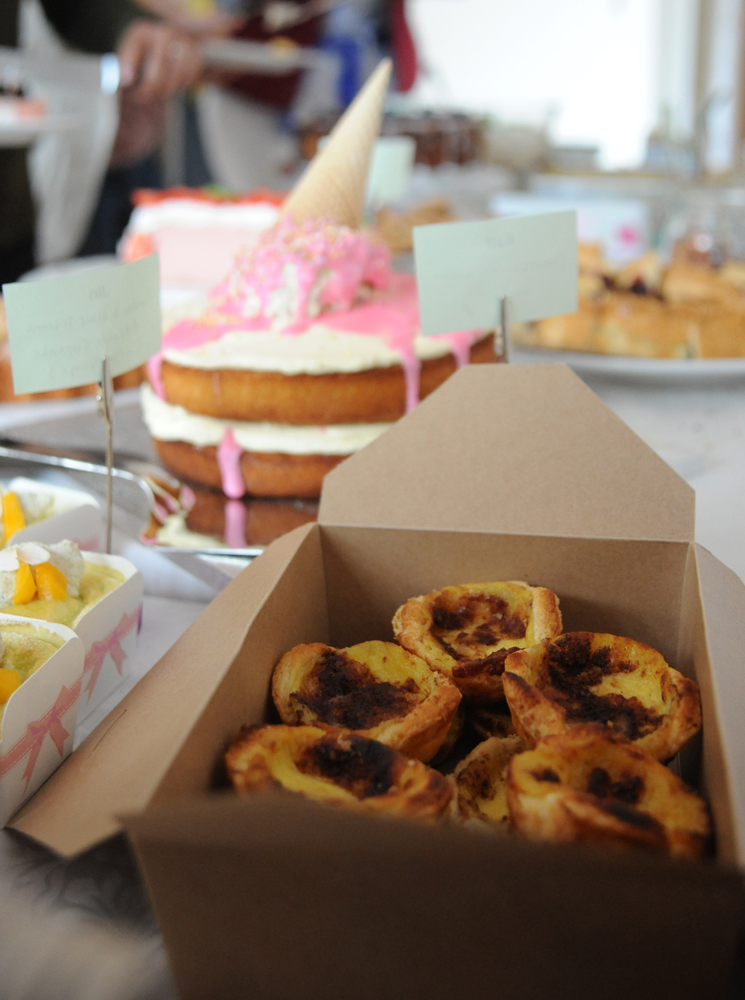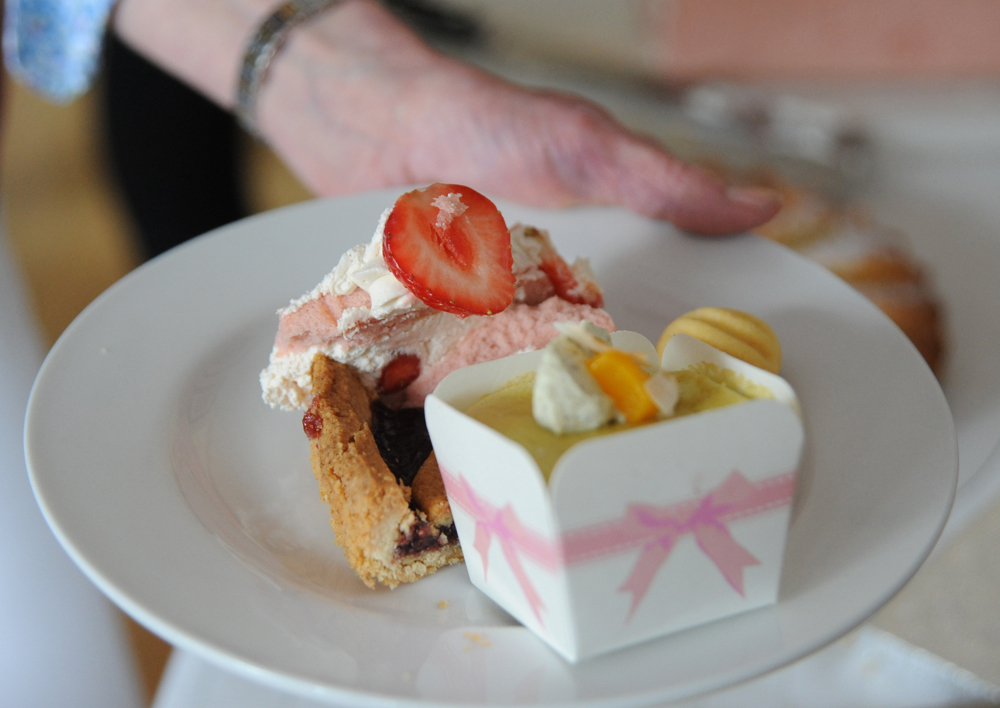 Sue's pretty rhubarb snow, my not-so-pretty custard tarts, and a plate full of goodies, including Jin's superb pandan and black sesame chiffon cake. Wowzers.
There was so much good food, and I was most happy to have a gingery drink to go with it. These Thor apple soft drinks are delicious. In my world all drinks should be gingery or minty, or tea'y.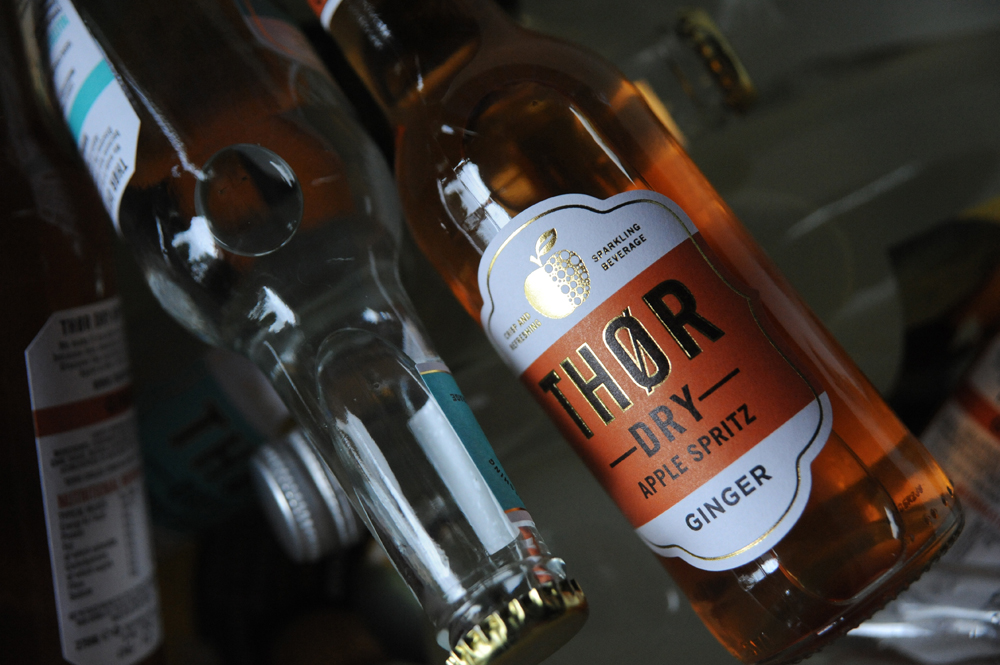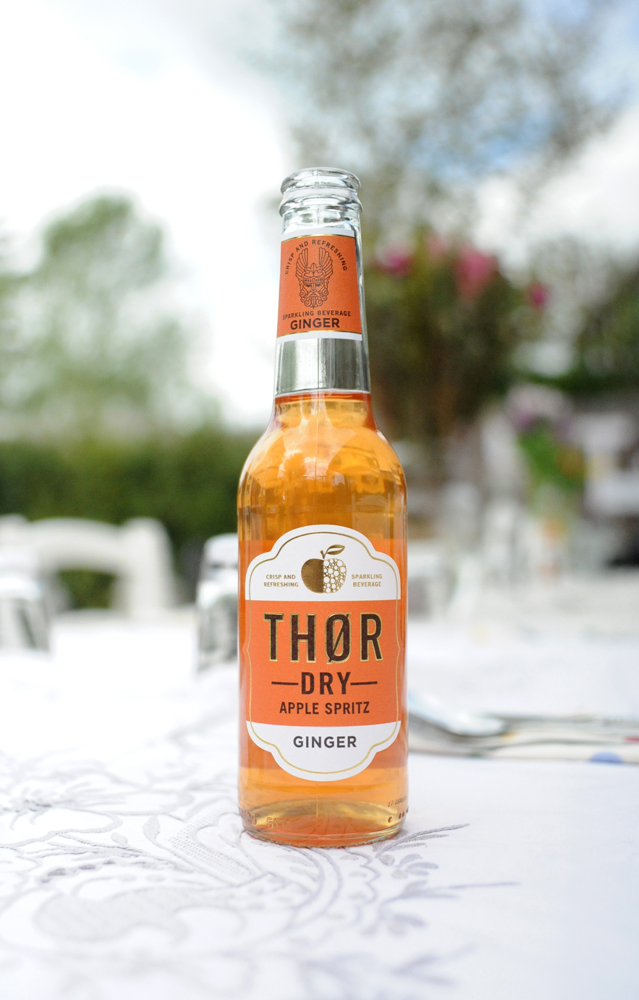 I was so busy participating in the eating (and totally excelling at it. High five, Harvey hotdog!) that I didn't manage to get detailed photos of all the goodies – like Jess's teeny cheese scones and tasty falafel, Michelle's Jersey Royal and rocket salad, Ozzy's Frikadellen, Nazima's chickpea and potato curry, Kelly's puff pastry rolls with spinach, feta and ricotta, her beautiful beetroot and rocket salad, or Stella's impressive dulce de leche brownies. Mmm yum. I may have missed something else. Oh yeah, the goody bags… gulp!
Join us next time if you'd like… bring biscuits!
Go team!