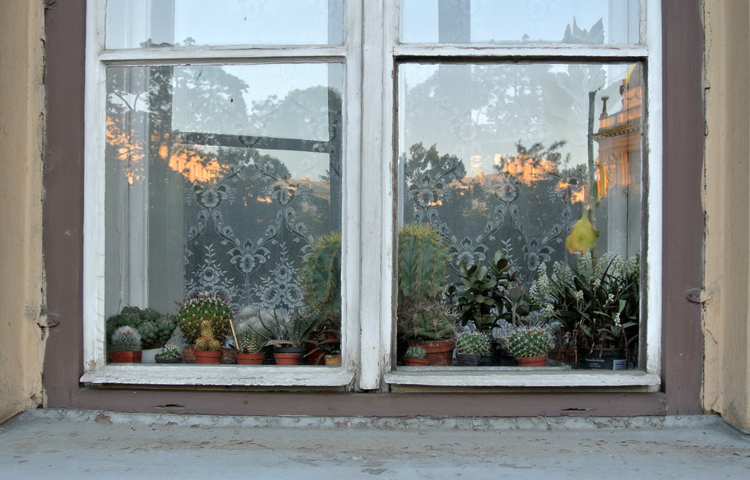 After a great nights sleep in the super comfy bed, I woke up and phoned P&O to see if we'd be able to get a ferry from Rotterdam to Hull with Rob and Si. Unfortunately it was full. I would have really liked to continue our journey with them (whether they liked it or not!) but it wasn't going to be possible. Adam booked some flights for Tuesday evening, and we carried on about our business.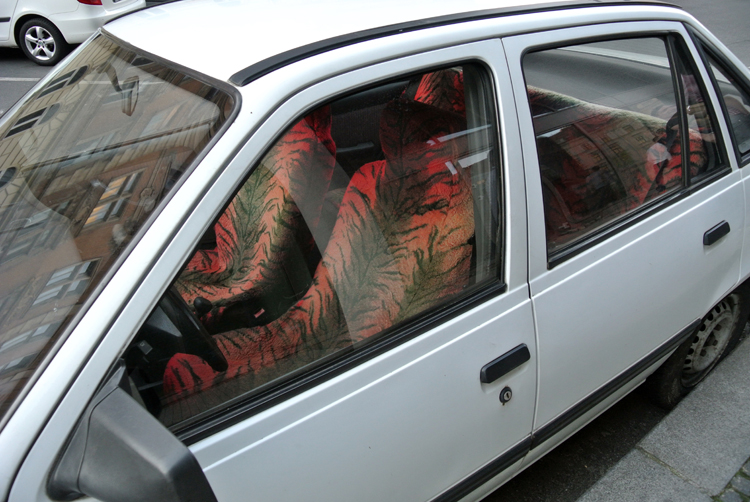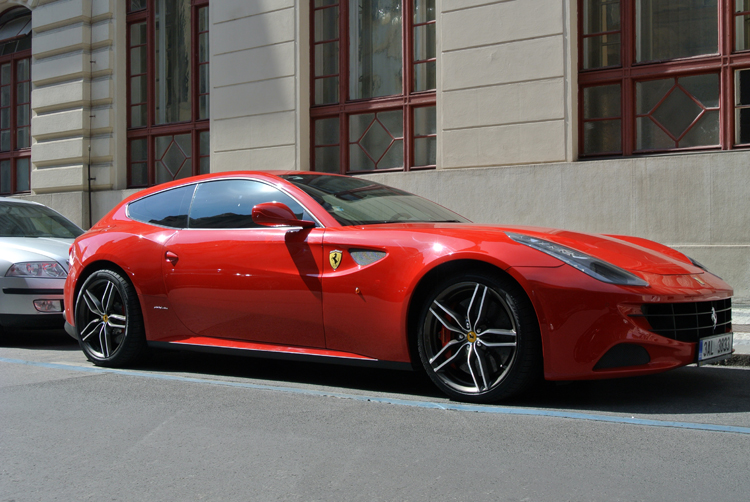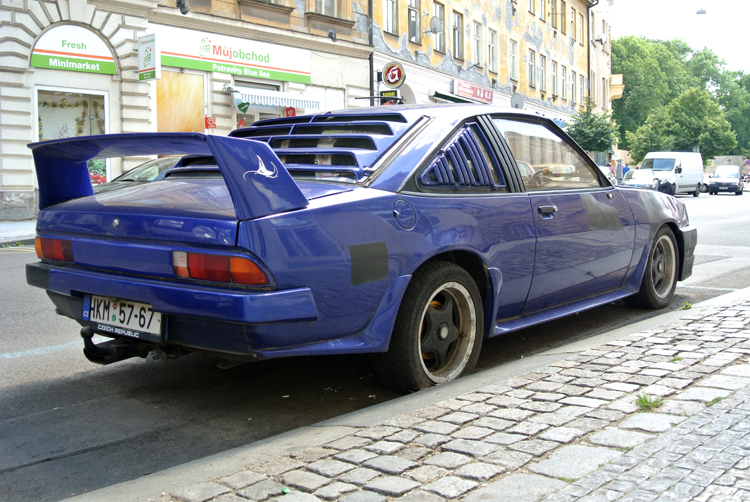 We went with Grimmer and Al for lunch at Vinarna Kamenny Stul in the Old Town Square. We people watched and ate pork products. I had Baked ham, red cabbage and Carlsbad dumplings. Look at that strangely trimmed ham! Adam had Pork knee with mustard, horseraddish and gherkin. Al opted for the Pork Schnitzel with boiled potatoes, and Grimmer had a ham and cheese sandwich.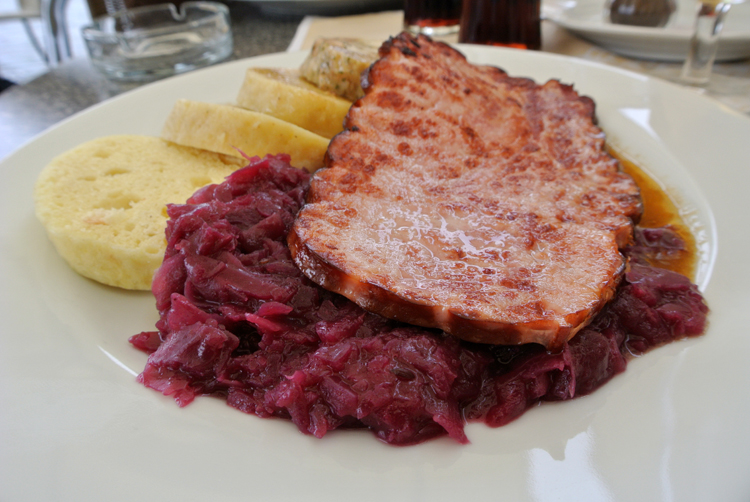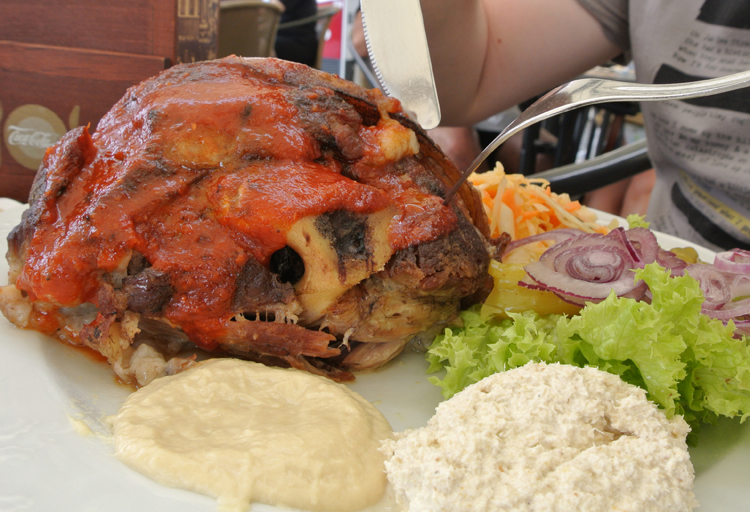 We wandered the streets and took in the sights. I was pleased to remember where some of the interesting buildings were, from our previous visit to Prague, and happy to talk to Al about all the pretty bits of architecture.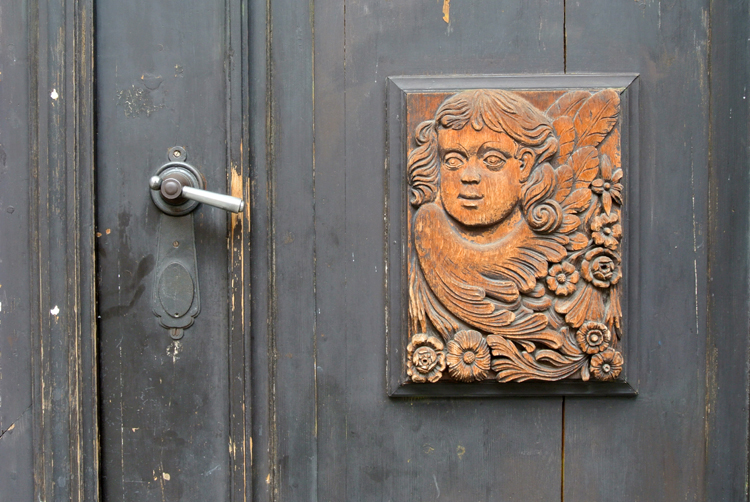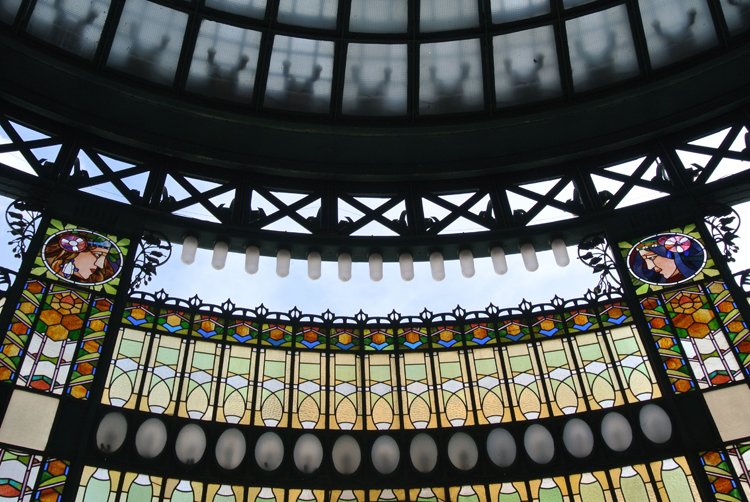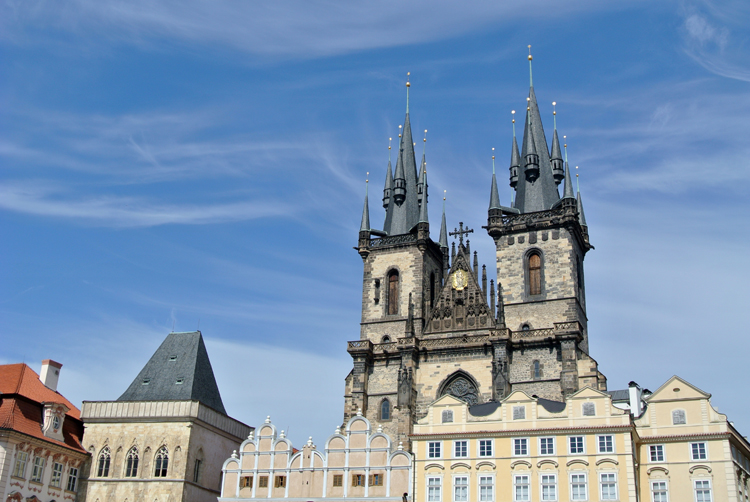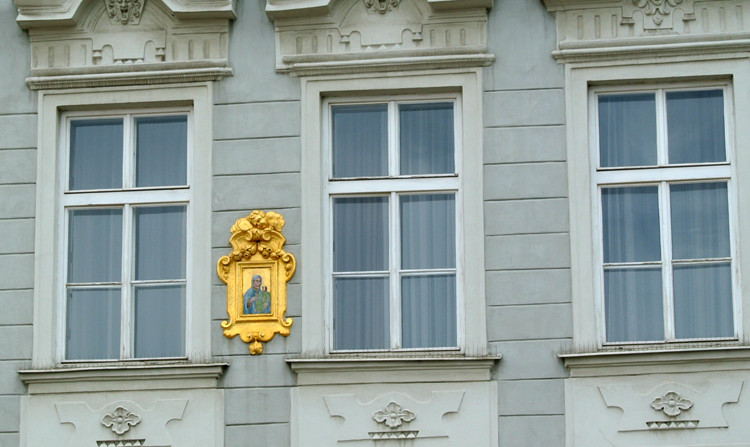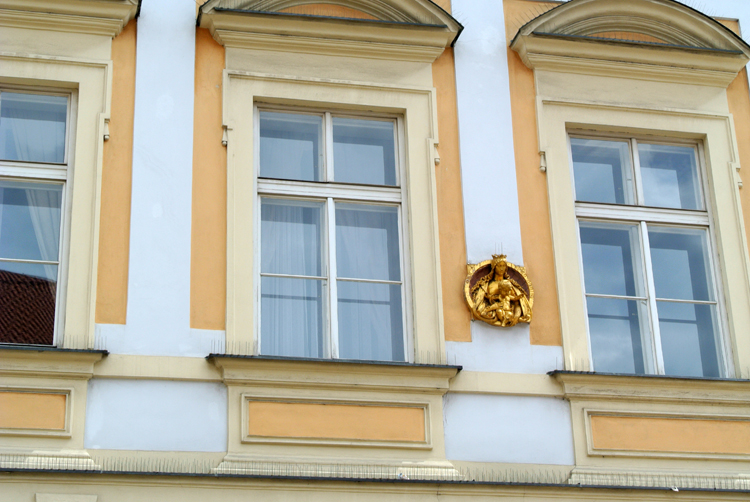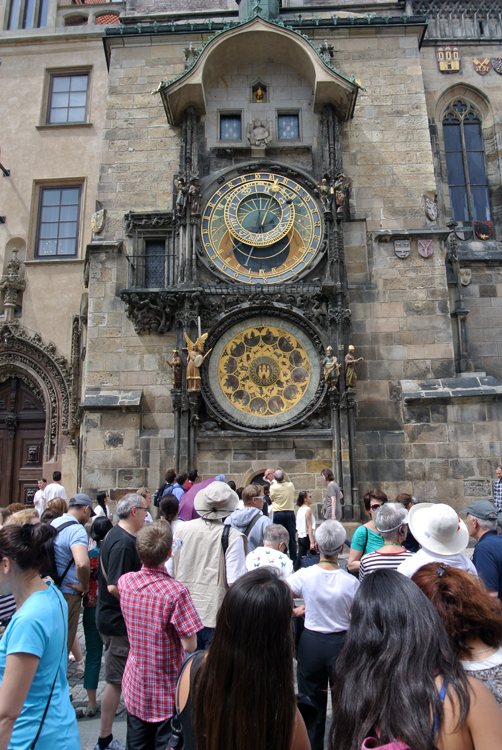 By chance we met up with Rob and Si, who'd found a quite little bar and were watching the world go by. Rob ran up to me in the street, grabbed me and said, 'Give me your money!' I laughed. I think we've got it sussed – in the face of danger I laugh manically!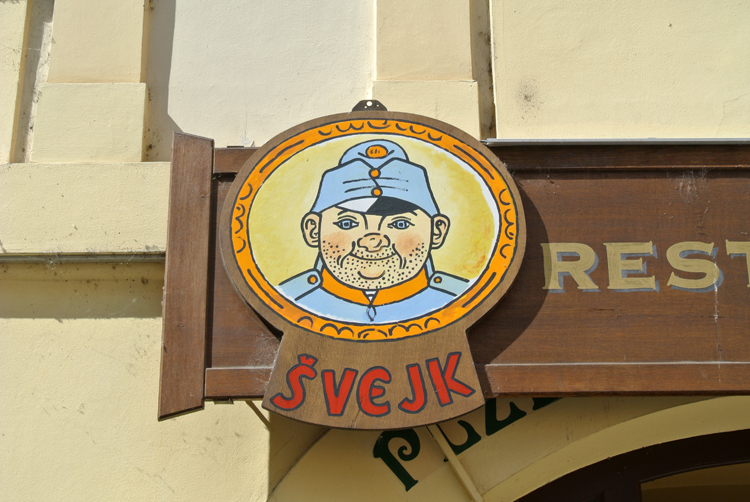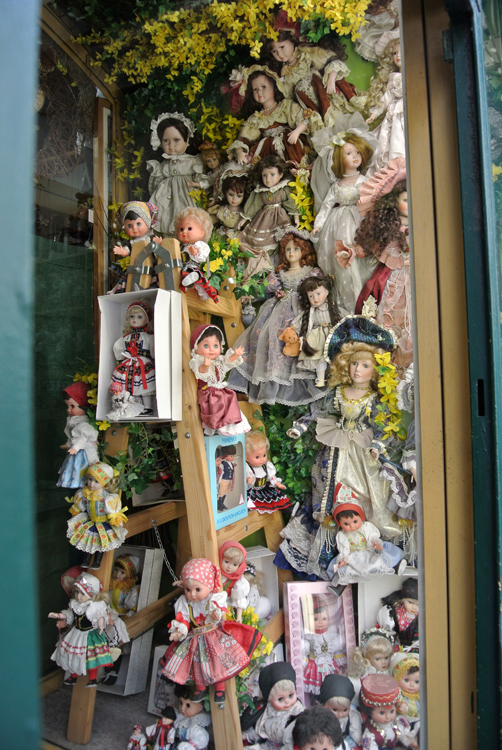 Adam had started to get a cold (which I have, now we are home) and was feeling really ropey, so we popped to Albert Supermarket for cough and cold remedies before heading back to our hotel for dinner. Novotel Prague had kindly invited us to dine with them this evening, so it was good to be able to relax in the hotel restaurant.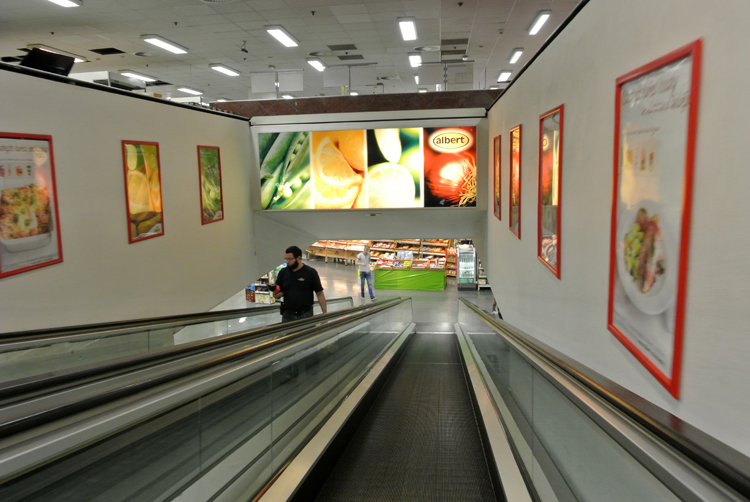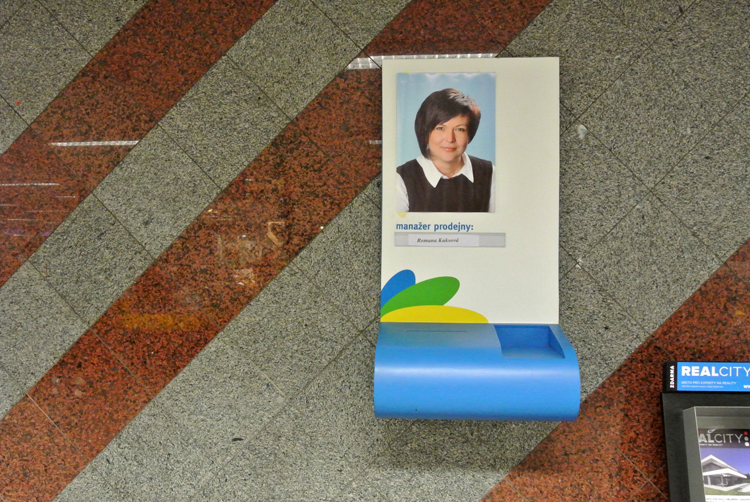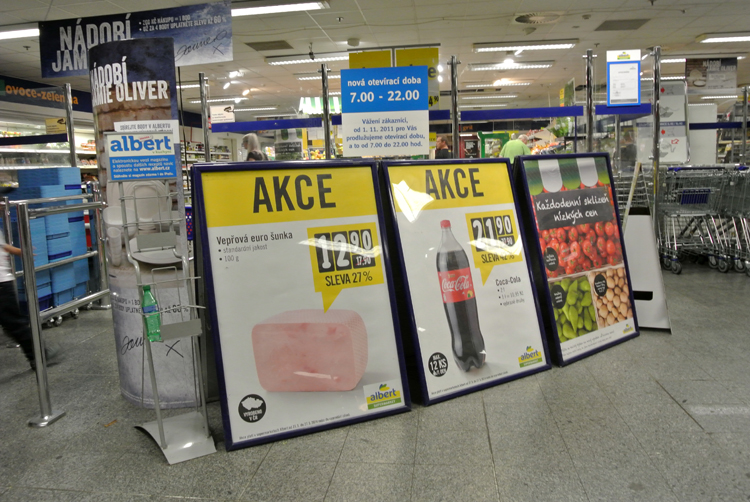 We spent an hour or so, sat on the balcony enjoying the early evening sunshine, listening to the gentle hubbub below, before I tucked Adam in to bed and headed out on the town with Rob, Si, Grimmer and Al.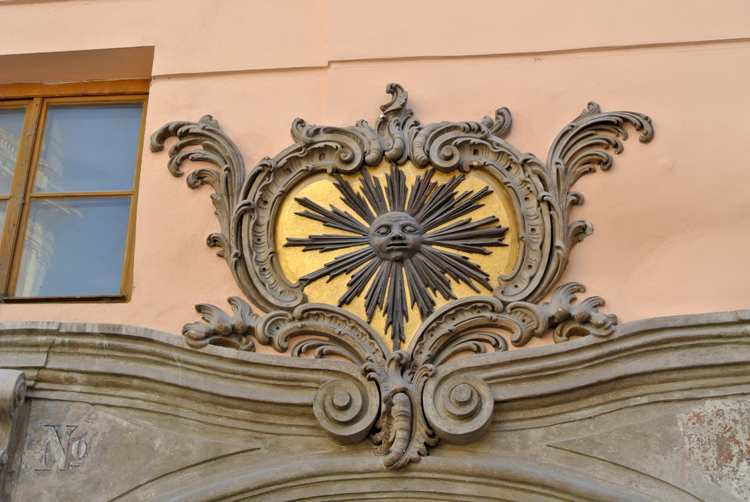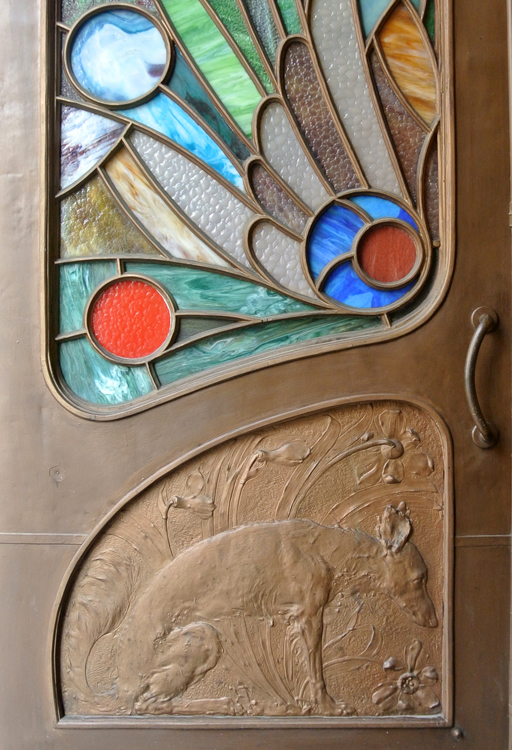 We couldn't fault the Novotel Prague.Our room was lovely, spacious, clean and modern. The staff were super friendly and we had free use of the internet on the Mac's in reception (I can't use a PC these days!) so we could book flights, print off details and find a scrapyard (Schottplatz!) for Grimmer and Al who'd broken, and abandoned, their Ford Puma in Stuttgart!