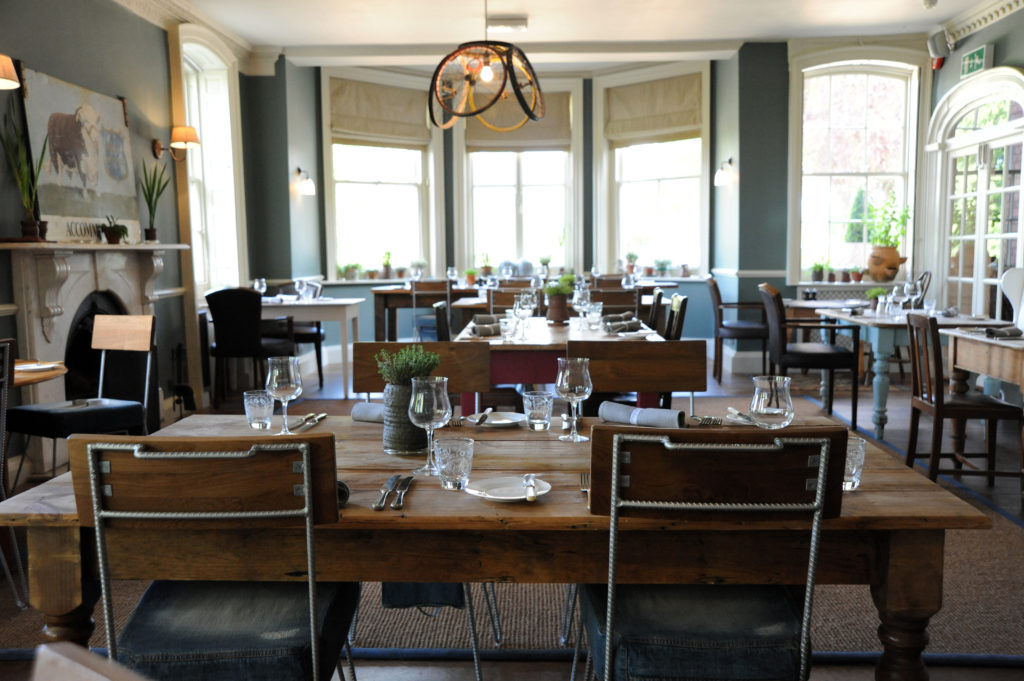 I was absolutely delighted to be invited over to Verzon House in Herefordshire, to taste some of their new spring menu. Verzon House is a beautiful hotel, and they are not let down by their kitchen.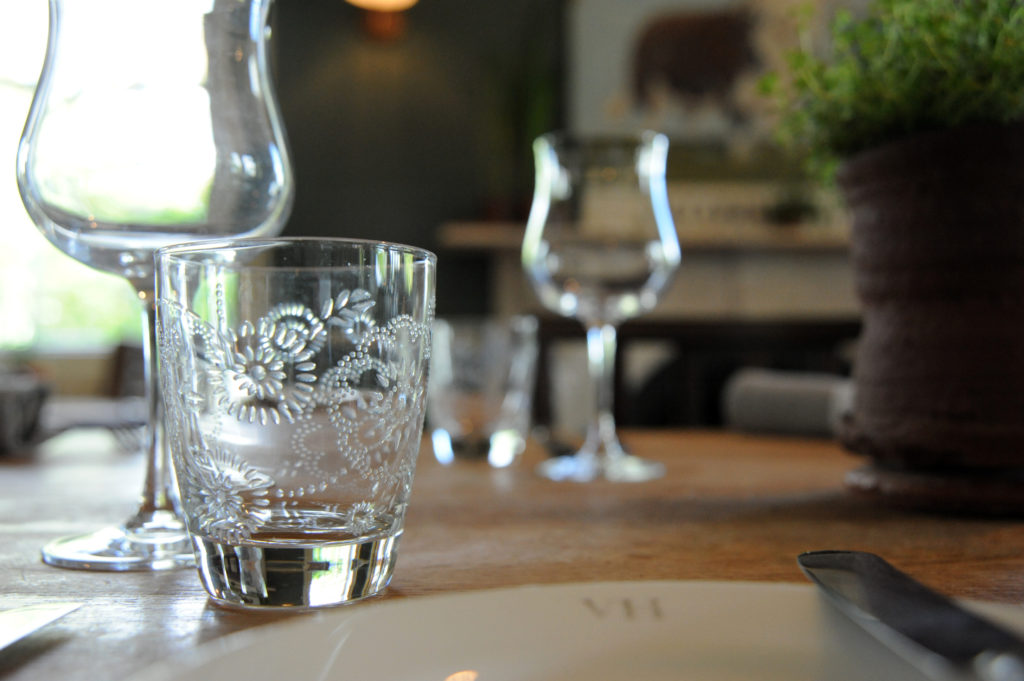 Head Chef Callum McDonald is a absolute master of local produce. He has created a really wonderful menu, marrying magical flavours and filling tummies with delicious food, all sourced from within 30 miles of Verzon House (except for the fish!)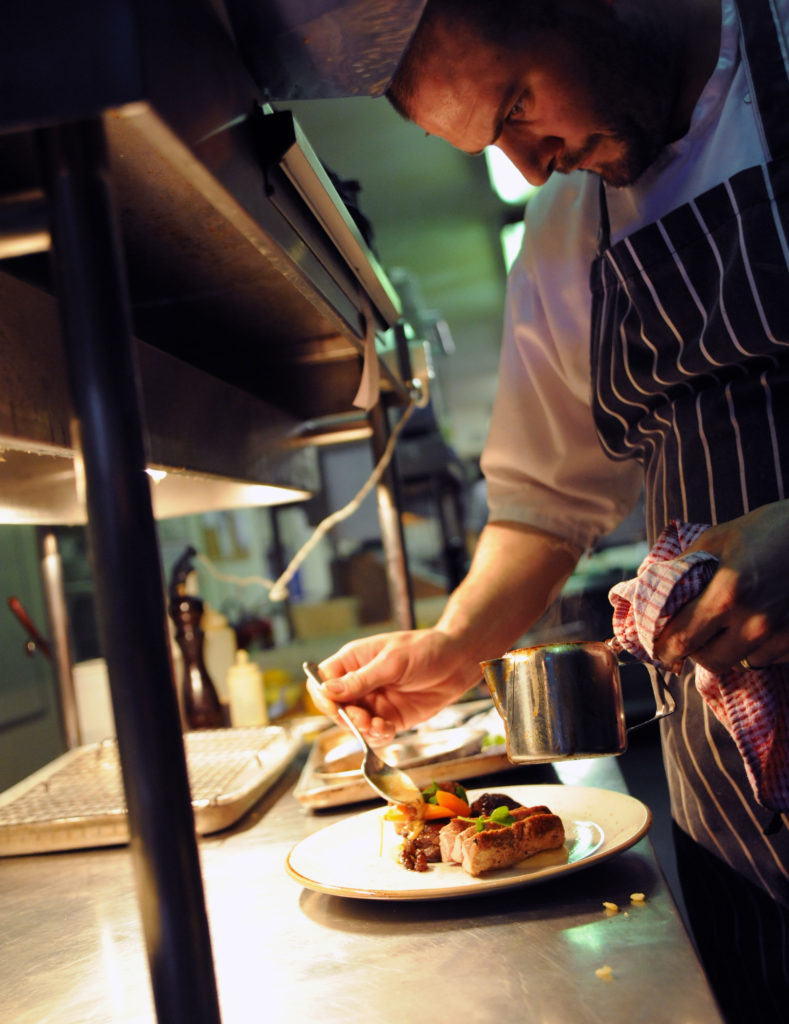 The restaurant was comfortable and relaxed, I felt absolutely fine scoffing my way though everything that was put in front of me!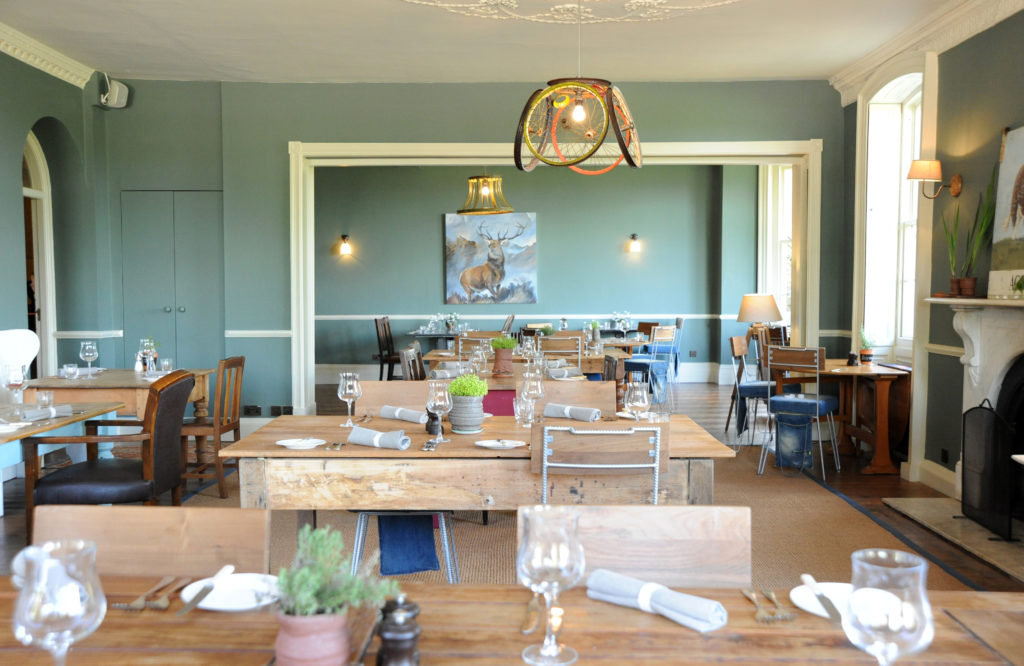 I've done a lot of eating in my time, but I must say, this was some of the best food I have had in a very long time.
So, why don't you sit down and join me as I work my way through enough food for both of us!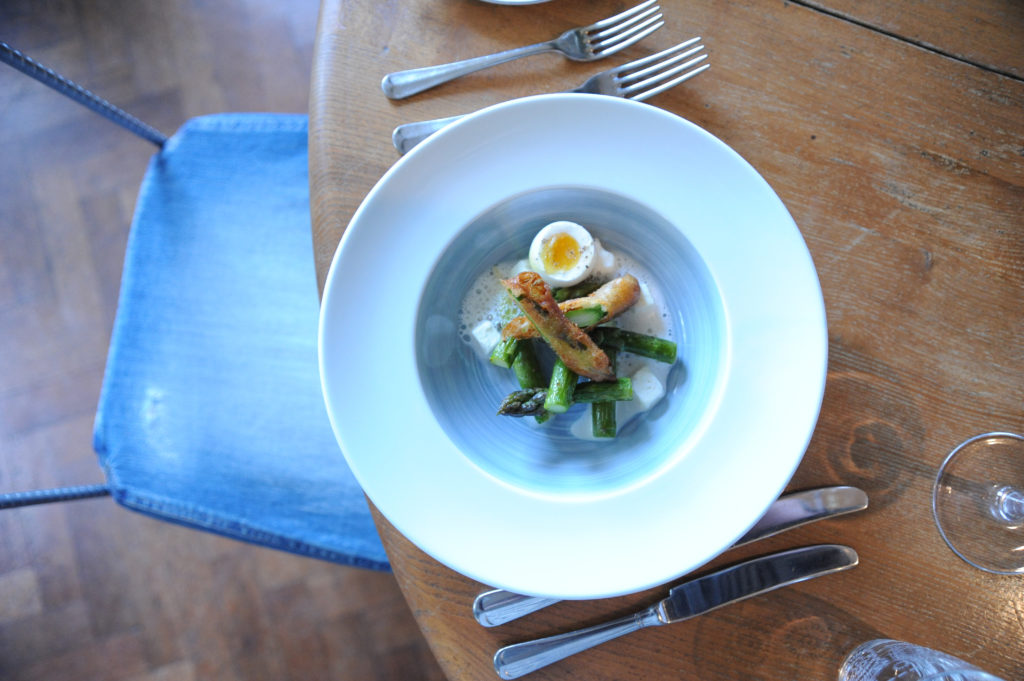 Wye Valley Asparagus – Pheasant Egg, Golden Cross Goats Cheese

Mmmm. Delicious! The battered asparagus was salty (but not too salty), balancing beautifully with the non battered kind, and all being complimented by the rich, creamy goats cheese. I've never eaten a Pheasant egg before, I was surprised by how light in flavour it was. All together a delicious and light starter.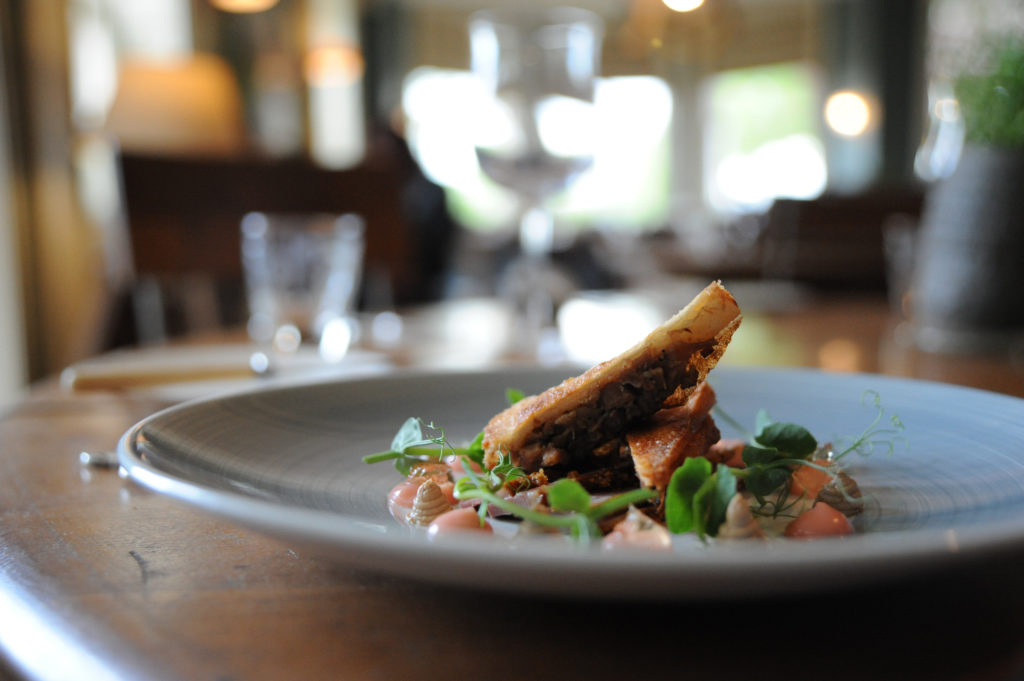 Smoked Madgetts Duck – Confit Leg, Gingerbread, Rhubarb
The sharpness of the rhubarb and the richness of the duck balanced perfectly. The dish was sweet, but no overly so. The 'gingerbread' crust was soft, crunchy and enjoyable, I don't think I tasted the ginger, but that may have been something to do with the speed in which I tucked in! This was definitely a more substantial starter that the asparagus, but so well balanced it left me wanting to try more flavourful foods from the menu.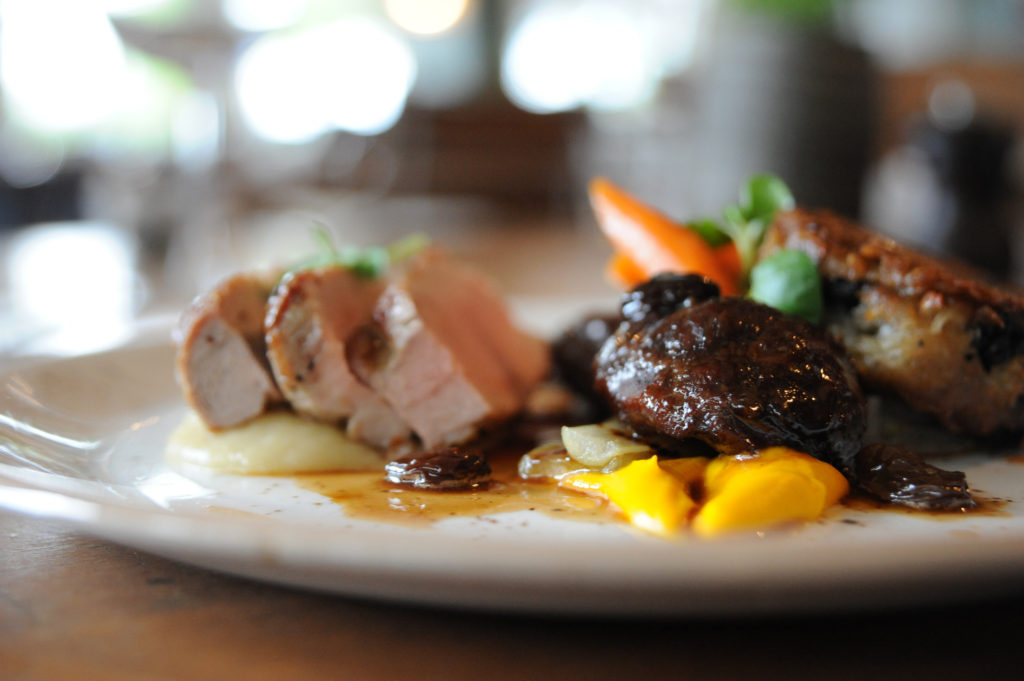 Huntland Farm Pork Loin – Black Pudding Rosti, Braised Cheek, Perry Jus
I had to be a little bit careful with this dish as I can't really eat pears, so I worked my way around the jus, only tasting it a little! The braised cheek was soft, with a strong, deep flavour. Big sticky raisins sat in the Perry jus. The carrots, cooked perfectly and glazed in ale, had a hint of aniseed to them. The pork loin sat on top of a sharp and tangy apple sauce. The contrast of the rich cheek and the light loin really worked well. And, the Black Pudding Rosti was a thing to behold! Perfectly seasoned and delicious. This is meat, veg and spuds done to its utmost best! Simple ingredients working in unison. The colours were stunning too, the blackcurrant colour of the cheek against the bright carrot puree – beautiful!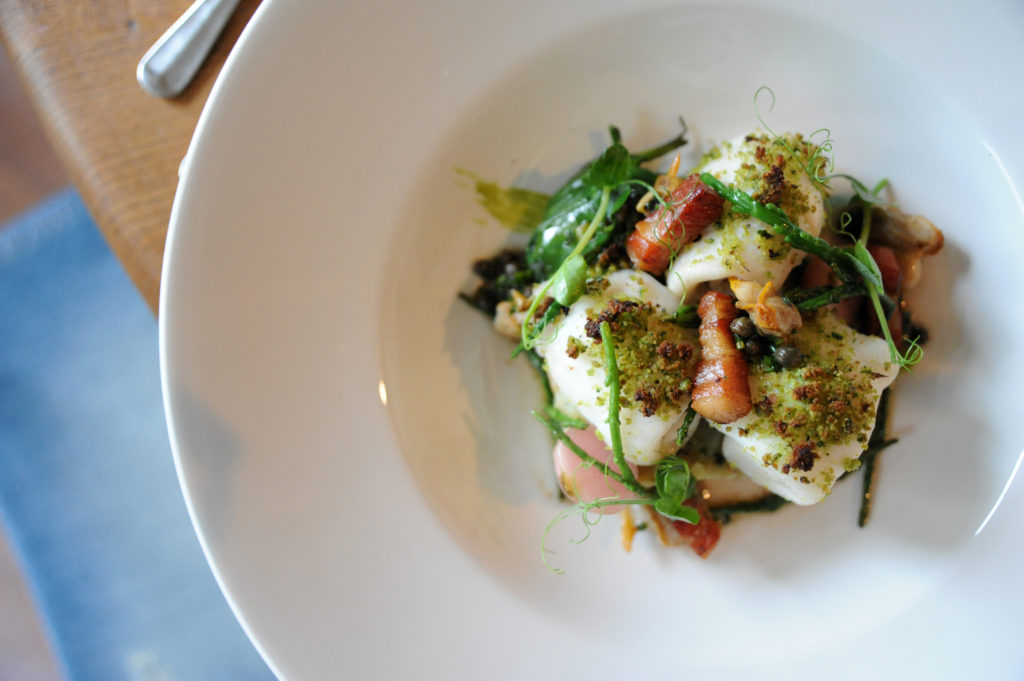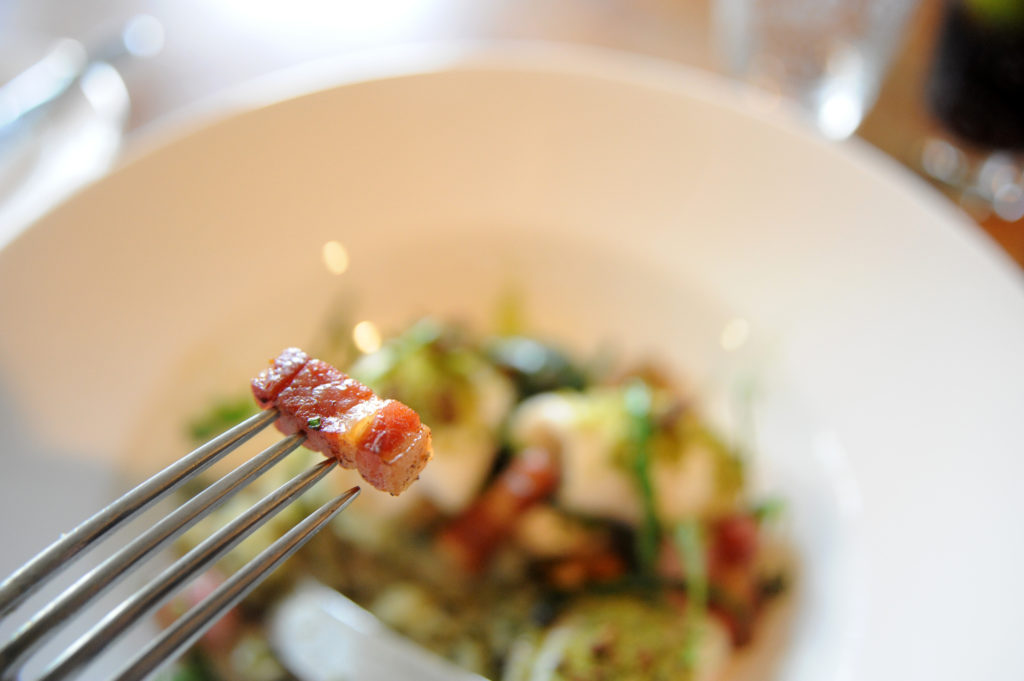 Cornish Plaice, Parsley & Lemon Crust – Samphire, Smoked Bacon & Cockle Butter
I don't often eat seafood because it can sometimes make me pretty poorly – that's if its not been prepared right (something to do with an enzyme or whatnot), but having seen behind the scenes and tasted the other fantastic dishes, I knew I could trust this kitchen.
The colours shouted 'Spring!' – delicate pale pink radishes, rich dark bacon lardons, pale pea greens and cool crisp white. An interior designer's spring mood board! The very subtle flavour of the fish, encrusted in lemon and parsley, was enhanced by capers and cockles and samphire (my favourite green food of all time!). There was spinach, and beautiful crushed potatoes, with chives and garlic and cockle butter. Yum! Such a light but heartily filling dish. A proper treat.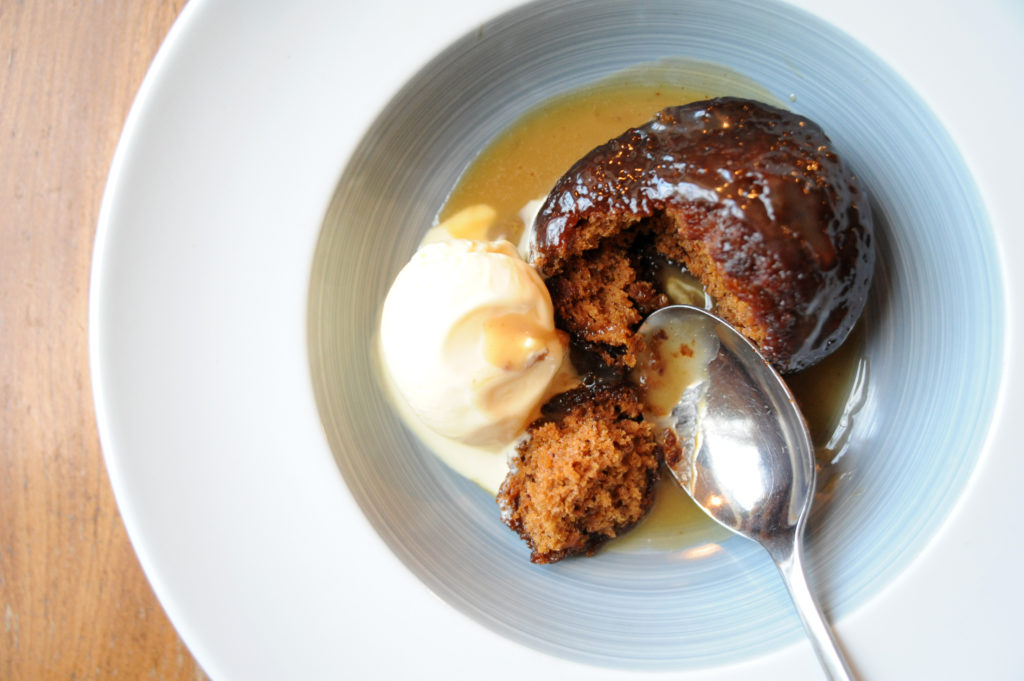 Sticky Ginger Pudding – Clotted Cream Ice Cream
Luckily, even after sampling those other gorgeous dishes, I'd left room in my pudding stomach for this weighty beauty. The pudding had a thick and sticky outer, which once broken into revealed a soft, dark sponge flecked with pieces of date. (Sounds like something a parrot would say!) This was surrounded by chunks of stem ginger and sticky sauce loveliness. Even though the icecream was rich, it was so in a different way to the pud. So the cool, thick, creamy ice cream met the warm, sticky gooey sweetness and got on just fine!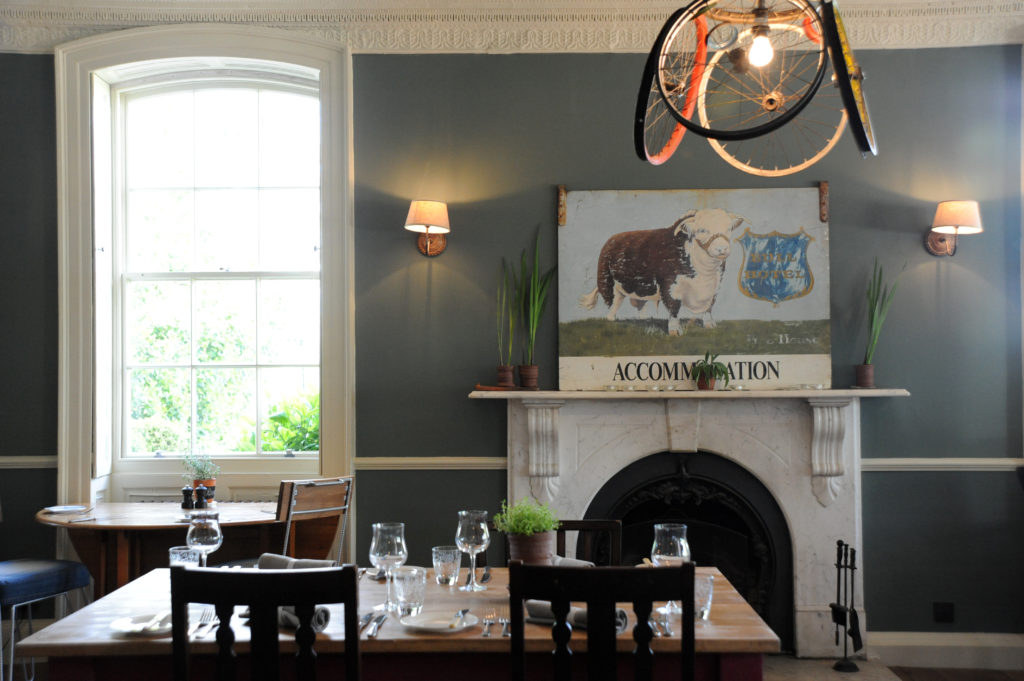 After enjoying some truly excellent food I retreated to the decked area, in the sun, overlooking the fabulous countryside, and sampled some Chase Rose. This is the Chase Distillery's first wine, beautifully presented in their signature-style bottle, it's the prettiest Rose I have seen – the colour is just amazing. It tastes very nice too. It's not in their shop yet, but it will be very soon.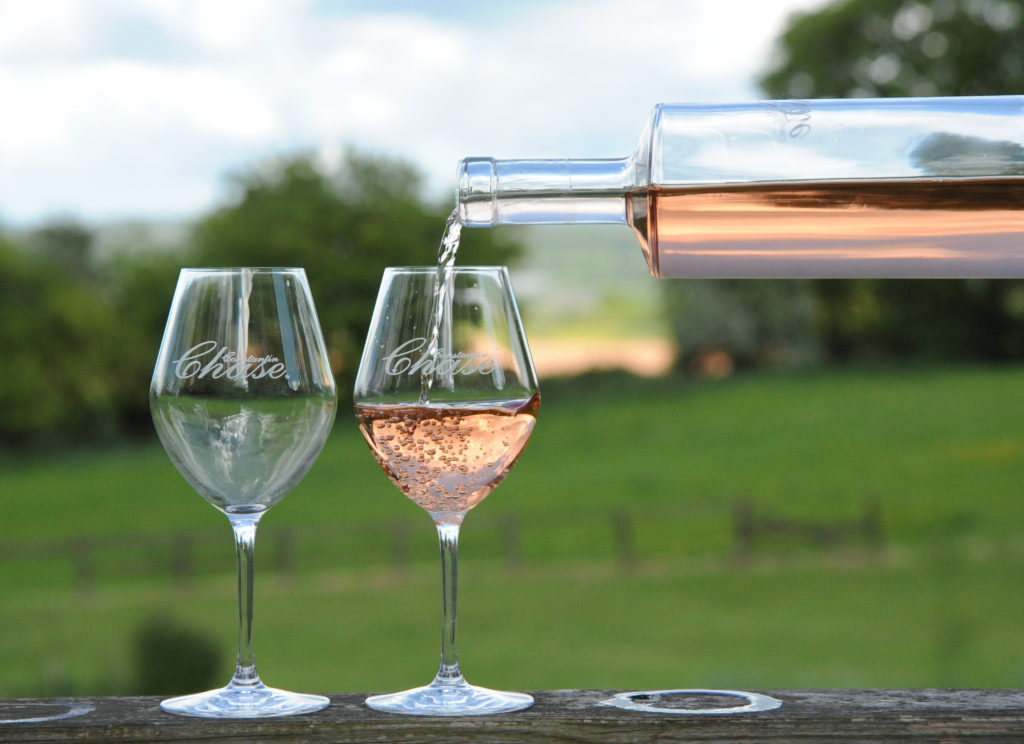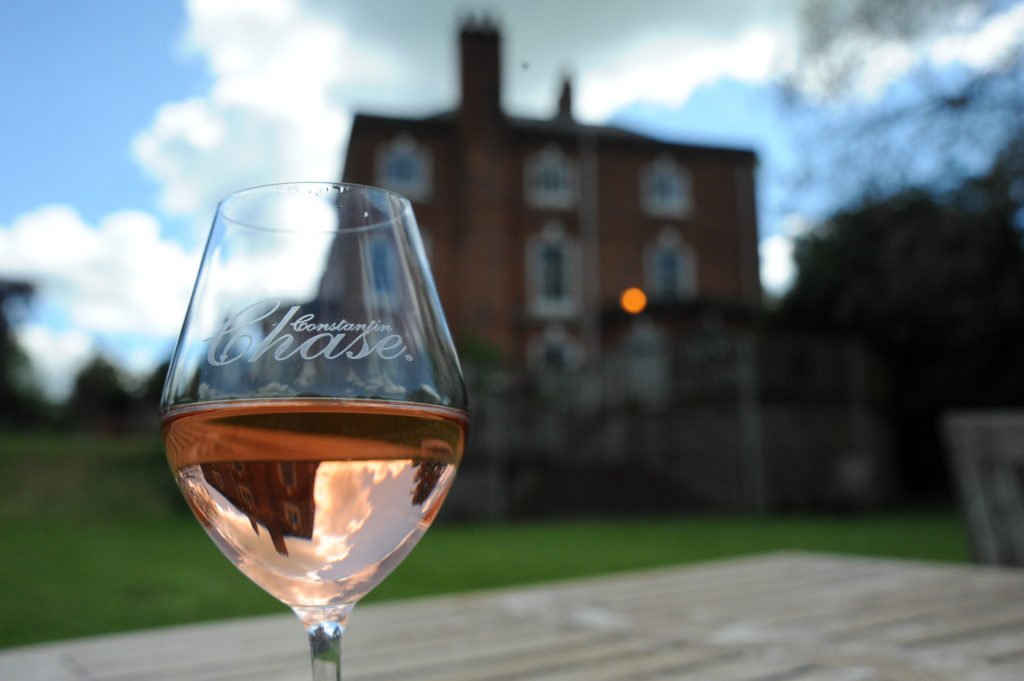 Later, in the bar, Tim made me a cocktail and for a moment I thought he was Tom Cruise. The Kiss Chase was delicious, sweet and summery.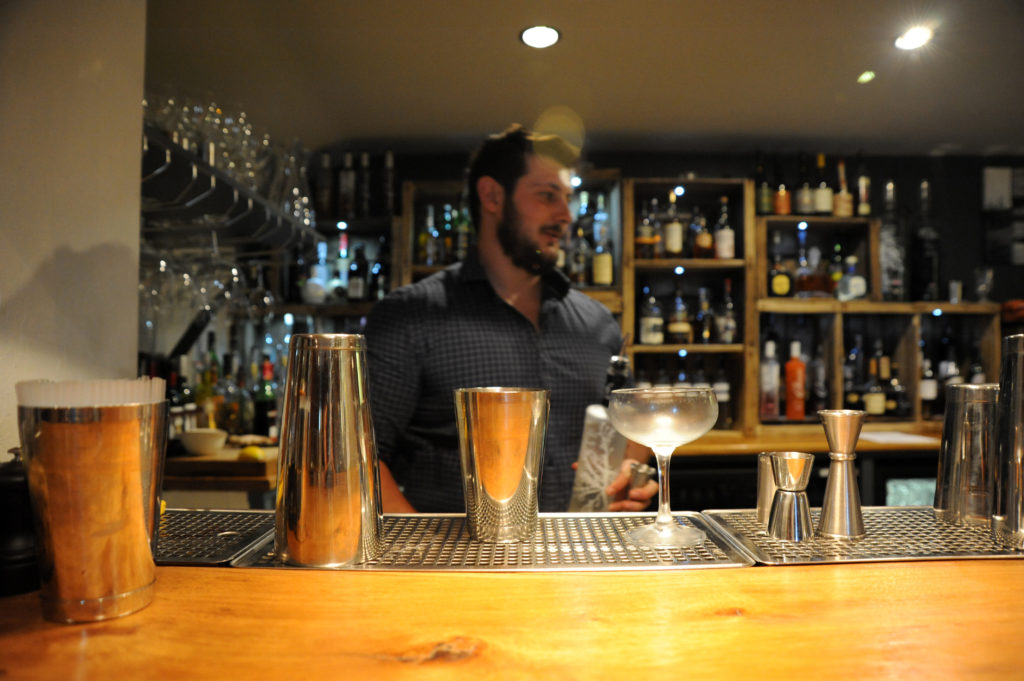 You want one, don't you?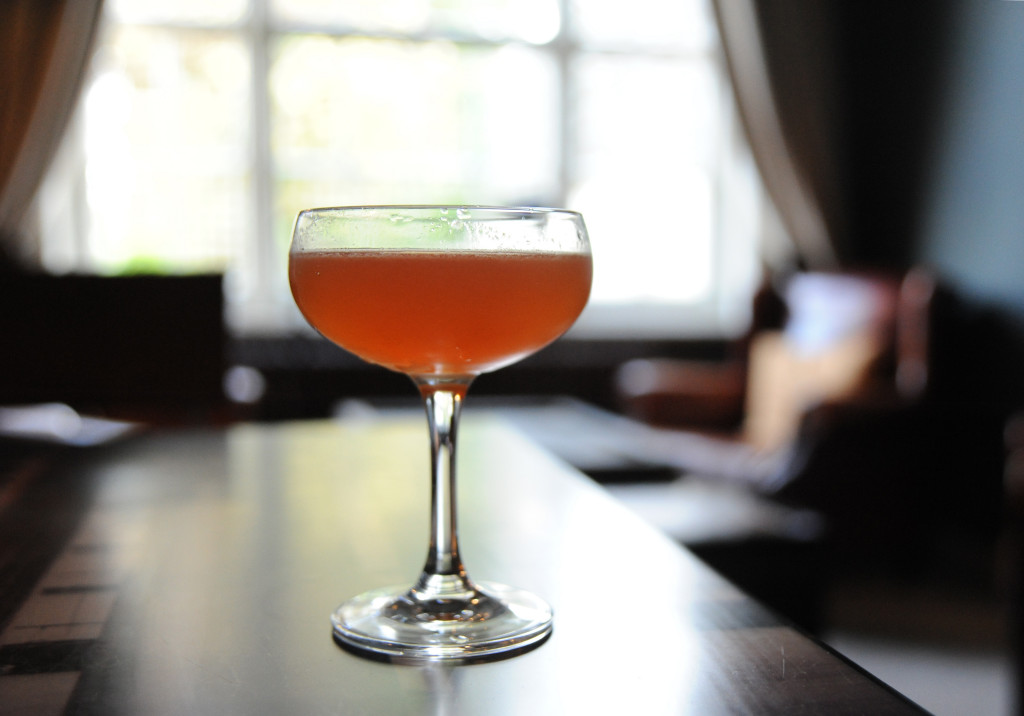 Go on, you can make your own!
2 shots of vodka, 1 shot of elderflower liqueur, a squeeze of lemon, plenty of ice and a top-up of apple juice if required. Lovely job!
Thank you to Head Chef Callum and the team at Verzon House for a lovely afternoon and some excellent food and drink. Just let me know if you need me to eat anything else!
Fancy some incredibly good grub? Check out the Verzon House menus.