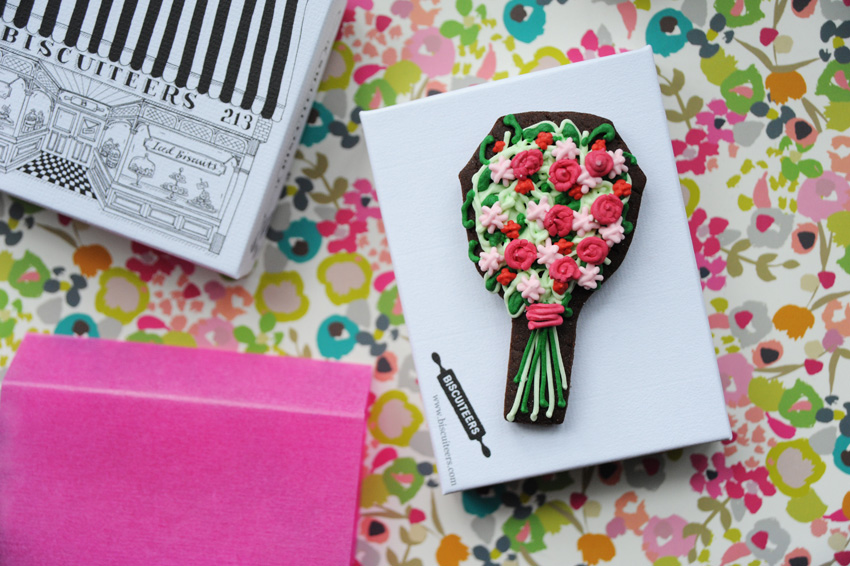 I used to talk about 'Biscuit Thursday' in the hope that someone would think it was a real thing and bring biscuits or treats into the studio at least once a week. Occasionally Neil brings in something orange, but I'm not a big fan of Lucozade, and I'd kind of given up on the Biscuit Thursday dream… until today.
I was moping about the house with my disco injury when the postlady called. I was delighted! It was a biscuit in a box!
A biscuit… in a box!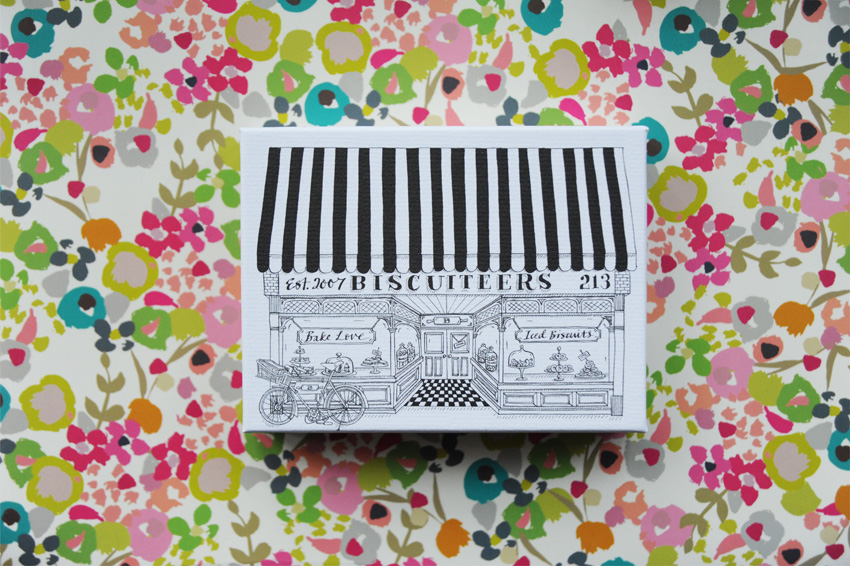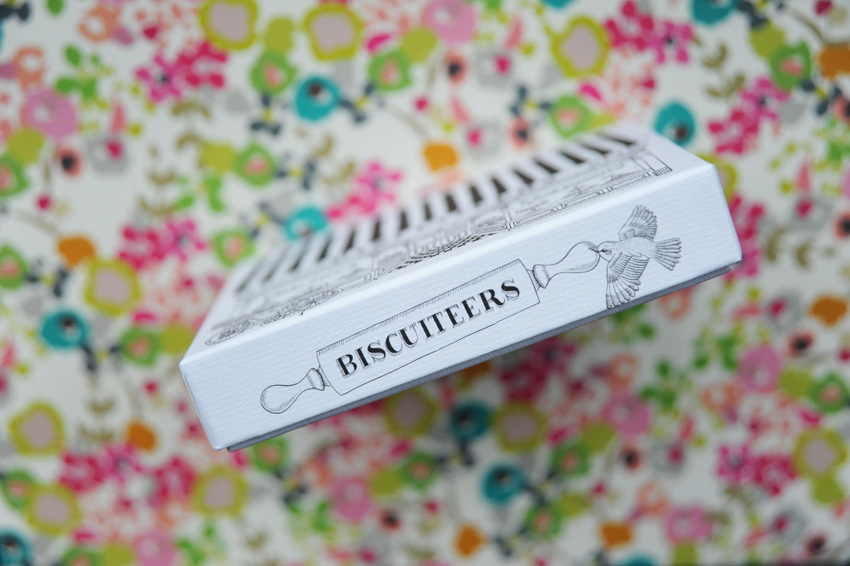 It was so pretty I had to take its photo, and then I had to eat it because I have been housebound for over a week and wishing for biscuits like you wouldn't believe!
This super sweet thank you treat came from Jaime. I made her this wreath because she is nice. She sent me a biscuit because I was nice. Go and read her blog, and then come back, yes?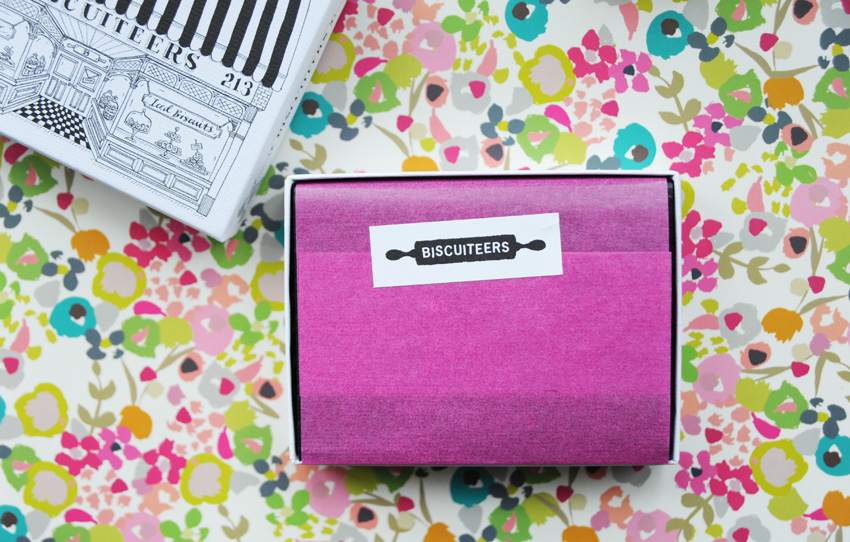 You know, it's nice to be nice, and there is no reason not to be.
I thought about titling this post 'Old Mens Bowels & Chocolate Seashells' but I wasn't sure you'd read it, or who it would attract. Anyway, you're here now, so carry on!
Quite some time ago I was in the post office and I made an old man cry. (Wait! There is more to this story!) He was talking about having a bad tummy and a bottom blockage, so I asked him about his diet. It was all too much for him and he ran out of the shop in tears. The lady in the post office told me that he'd had cancer and he'd had operations.  He lived on his own and was very depressed. So I went round his house and introduced myself. It may seem a little odd that I was lured to a strangers house by a partial conversation about bowels, but there you go.
Cyril hadn't eaten for days. Drinking a sip of tea hurt his stomach. I took him some Complan and made him drink it. He said it was lumpy, but did as he was told. I talked to him about his illness and the operations he'd had, explained some stuff about the human body and it's ability to process fibre. I gave his neighbour a shopping list of food to get him (bran flakes, bananas, other good things) and I told him that he had two choices – to carry on as he was, or to try and change things for himself because he was the only one who could.
Then I left. Actually he showed me his dominos trophies first, and told me about his award winning hanging baskets, but, then I left.
And I didn't go back. I thought about going back, but then I popped into the post office one day and the lady who runs it presented me with a box of chocolate seashells, 'From Cyril!' she said (No, he hadn't made them himself!)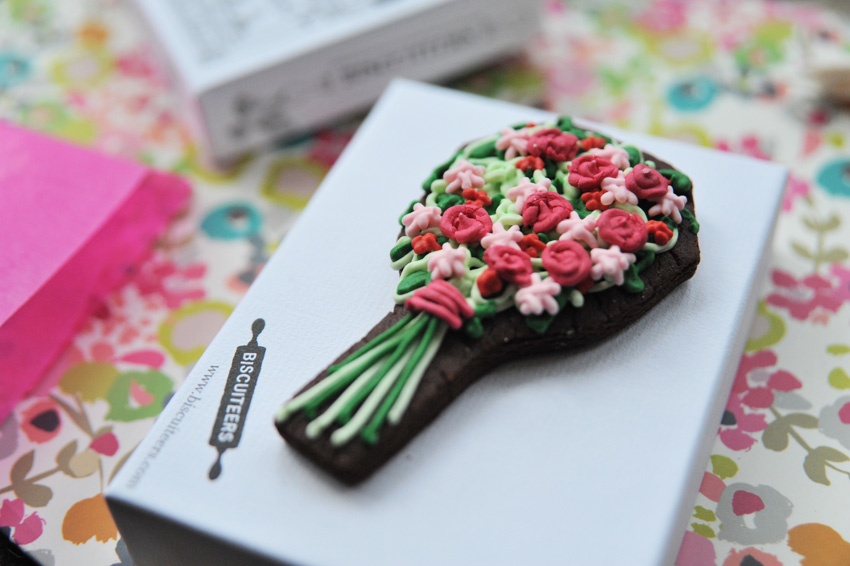 Turns out all Cyril needed was a bit of encouragement (and some fibre). Apparently, so the lady said, the thought that a stranger cared about him was enough to get him back on track. He was going to the gym. He'd done his hanging baskets (they looked magnificent). All was well in the world of Cyril.
I saw Cyril several months later, I only knew it was him because I recognised his car to start with. He looked about 30 years younger, and he had colour in his face, rosy cheeks. He gave me a knowing nod and I gave one back, and that was that!
Anyway, I got a bit sidetracked there. We should do things for other people, not just for ourselves. It's how things should be. The moral of this story is to 'do as you would be done by' even though it looks like 'do good things and get sweet treats!'
Where was I? The biscuit! Oh, and the wreath! I made a lot of those wreaths this winter and I'm really chuffed that people liked them. Jaime wrote nice things about hers here, there was a whole stonking piece on MarthaMoments about them here, and I even spotted Kaelah's one in her 'Workspace Makeover' which made me really happy.
Still, we've never seen such an attractive biscuit. Exquisite biscuit. Befitting biscuit.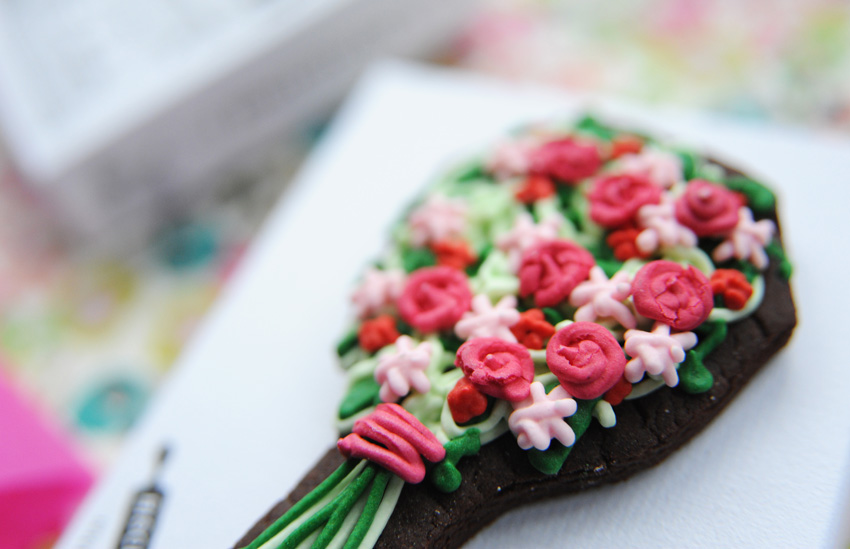 It sounds like people reward me with food treats when I do nice things! That's probably true. I'm going to bake some biscuits this weekend, and I am going to share them!