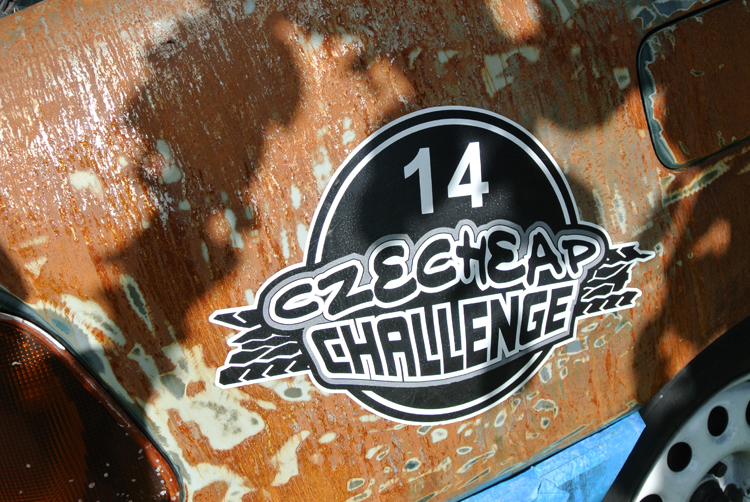 We dismounted the ferry (what is the term? That's not the term!) and drove to a car park on the outskirts of Brugge to meet up with more banger ralliers. There were many amusing cars, one of them had a bubble machine which was great for cleaning my shoes.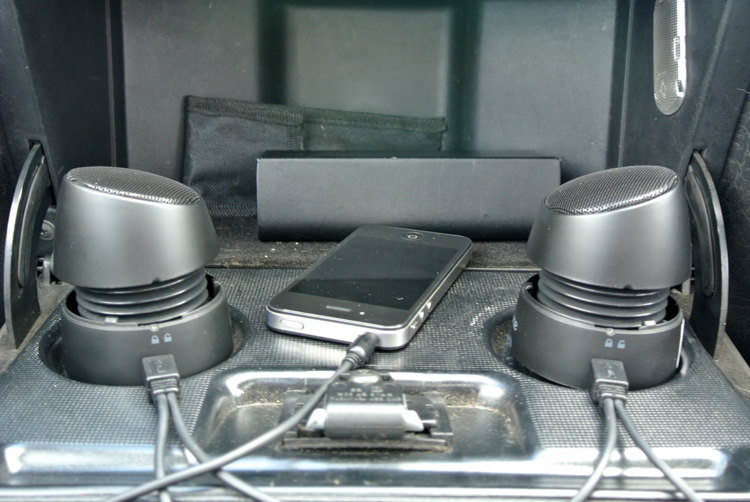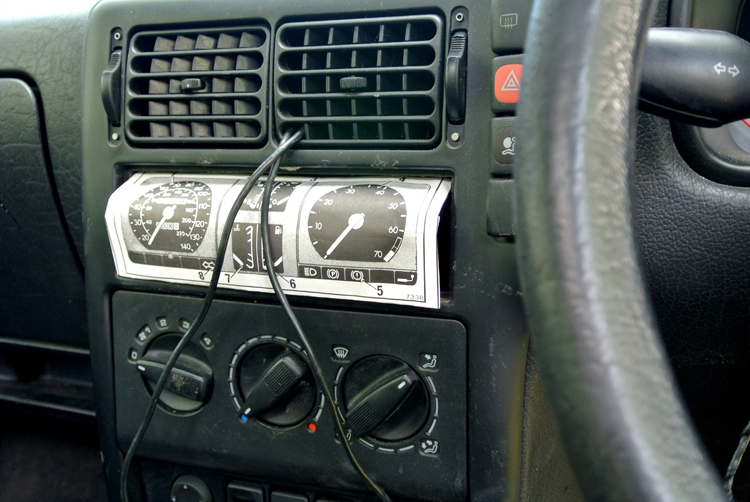 Because the ferry had been delayed it meant we had less time for sight-seeing and we just needed to crack on with the driving, we also needed to visit the Nurburgring on our way to Frankfurt.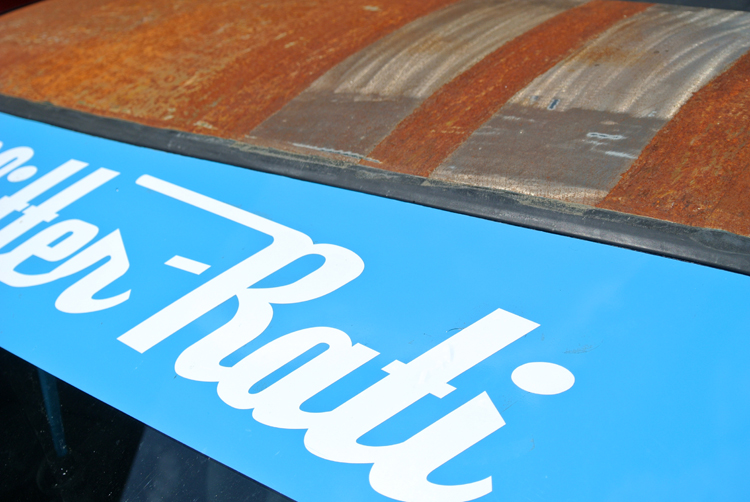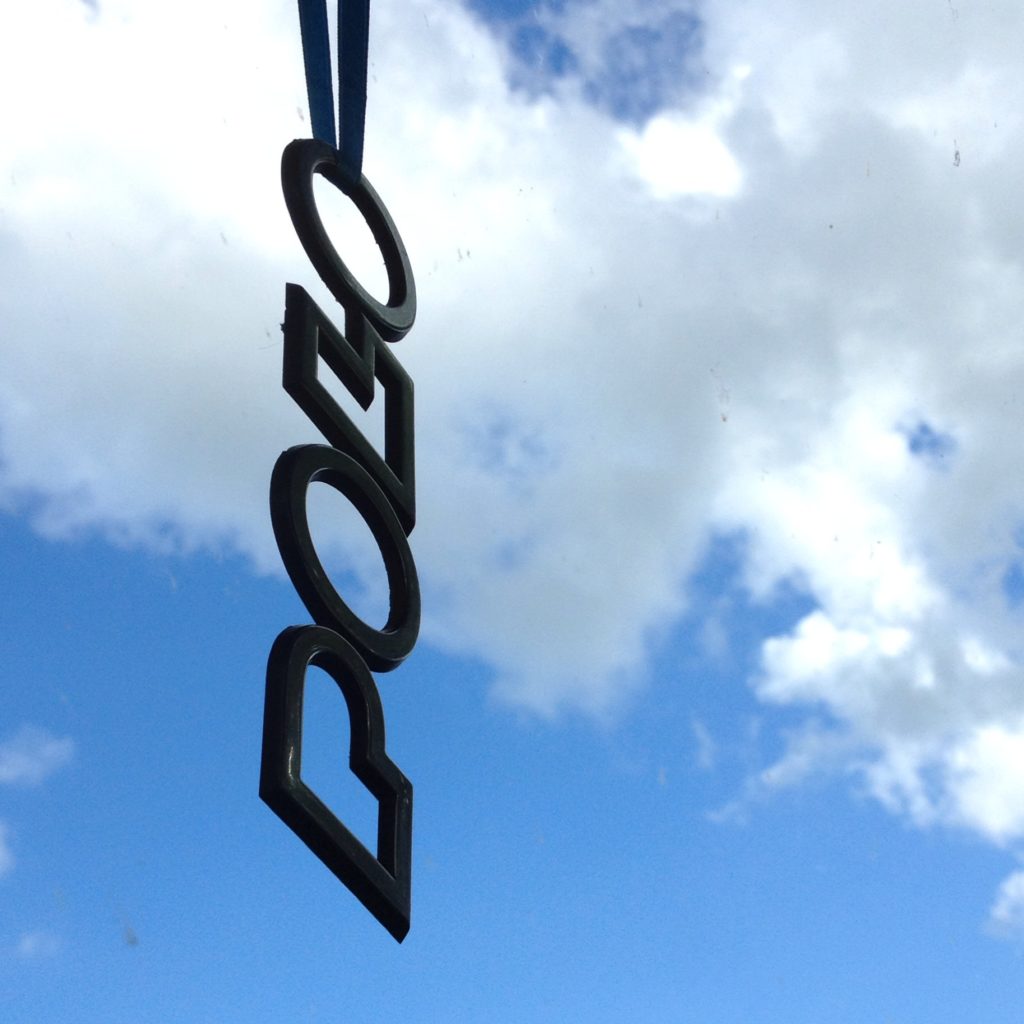 We were just 300 miles into our 1200 mile journey when the clunking started coming and going. Then it stayed. Nurburgring was pretty cool, but there was absolutely no chance we were going to take the Polo round there, it wasn't safe for anyone!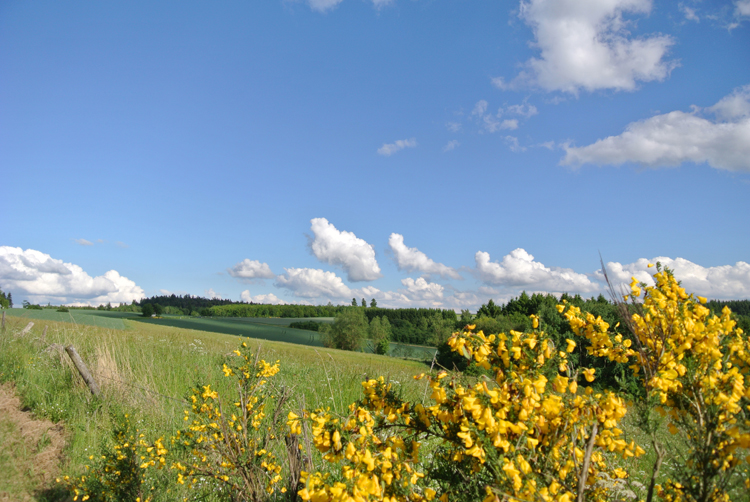 We found a quiet, picturesque spot and stopped to barbecue a sausage rainbow.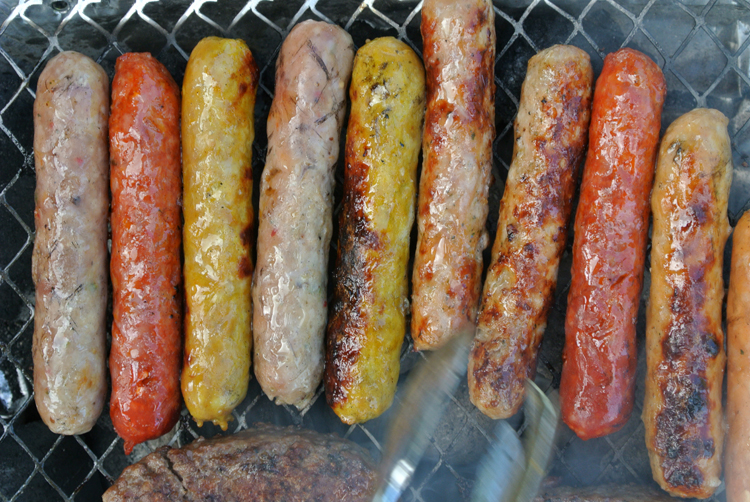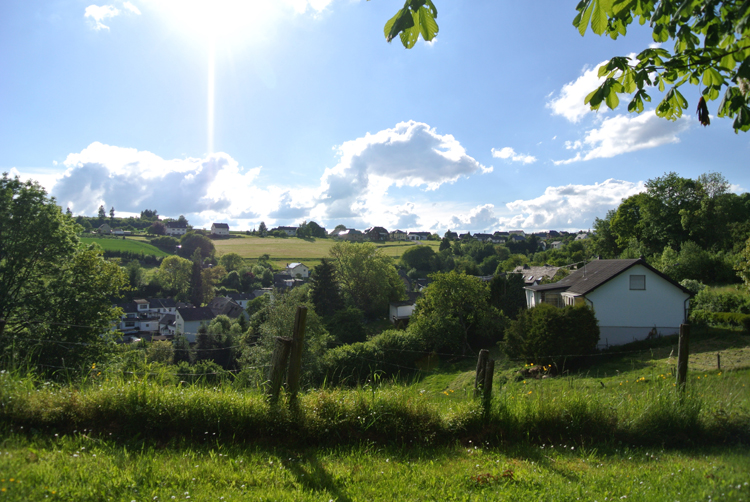 By the time we reached Frankfurt our car sounded properly broken. Something was wrong with the drive-shaft at the gear box end. It wasn't going to be fixable. It sounded like it wanted to break free and smash us in the face. It was angry. We were gutted. We checked in to the Star Inn Hotel before heading off to O'Reilly's Irish Bar to meet up with the other ralliers.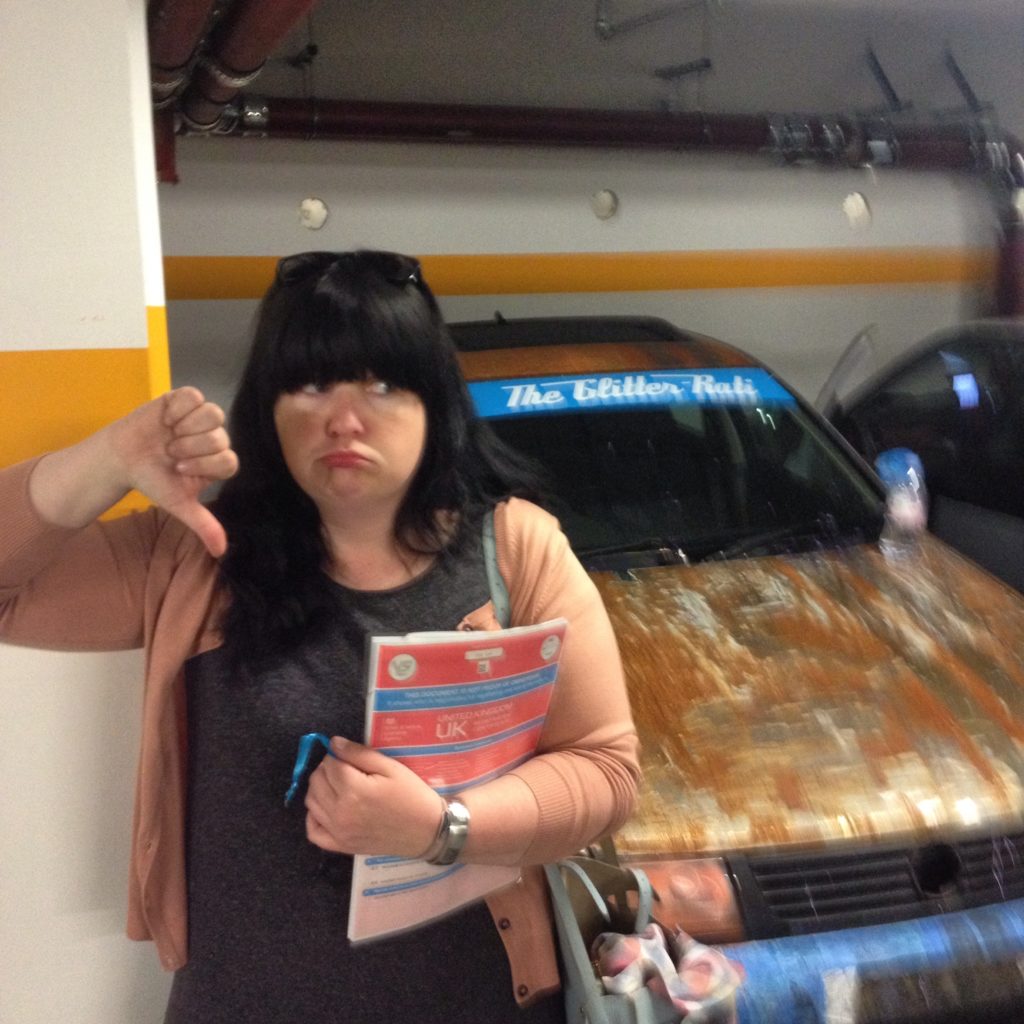 We felt pretty sure that our journey had come to an end. The car was broken and we needed to dispose of it. Everyone would be heading off first thing in the morning, and we had a rusty Polo to dispose of. It made our hearts sink. Then our wonderful friends came to our rescue. Rob and Si offered to take us on if I sang along to Oasis and didn't mind travelling in the boot. It didn't sound too bad!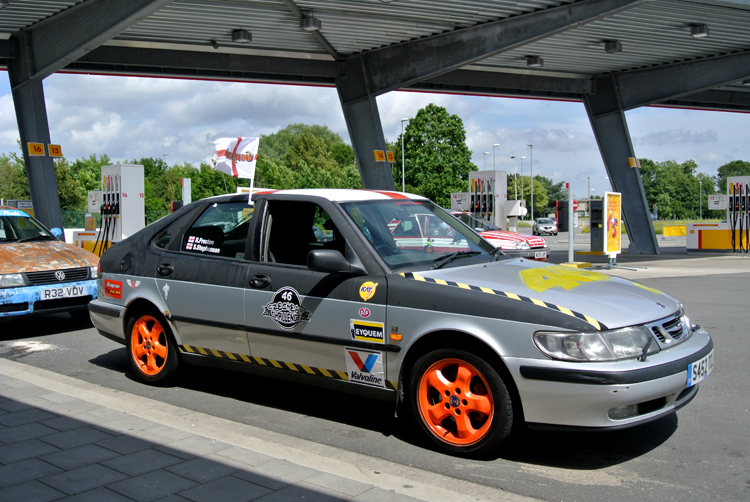 We had a good evening in the Irish Bar, despite the horrendous Karaoke. Colin, who is a proper mechanic (and Ashleigh), offered to come over first thing in the morning and take a look at the car, just in case it could be fixed, and we went back to our hotel feeling happy and relieved.
Simon decided he was going to prank call our room, and it was very, VERY funny! My German is very limited, but it seems that Si's is non existent, so I was at an advantage.
'Guten abend,' I said. 'Room 316 please,'  he replied. 'Nein!' I said. 'I've got to press nine?' he asked. 'Nein!' I repeated. 'Okay, sorry!' he said, before putting the phone down.
Then the phone rang again.
'Guten abend,' I said. 'Room 316 please,' he replied. 'Nein!' I said. 'I've got to press nine?' he asked. 'Nein! Sprechen Sie Deutsch?' I said. 'No. Angleterre!' he replied. 'Deutsch! Deutsch!' I said. 'I'm really sorry!' he said, before putting the phone down. Apparently this was the bit where Rob told him 'Nein' meant 'No' in German.
Ha ha! I've never been any good at accents, or tricking people. Thanks Simon!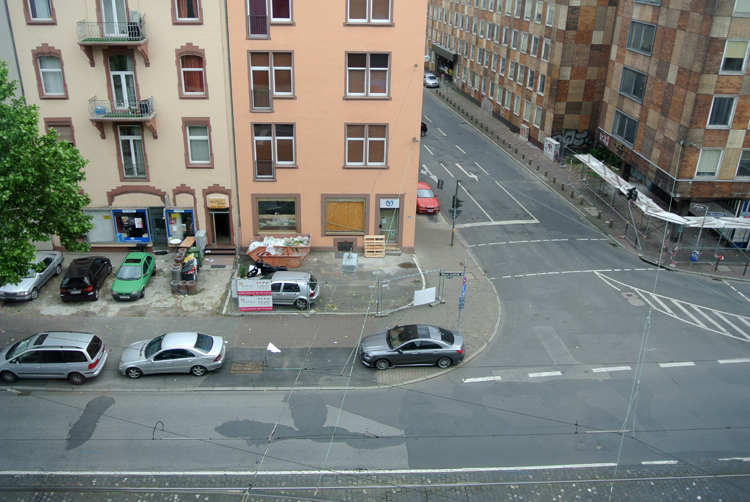 I can highly recommend the Star Inn at Frankfurt for absolutely amazing value and superb service. The surrounding area is a bit rundown, but it's very close to the train station, and I didn't notice anything that really bothered me. The reception staff were incredibly helpful and kind, the room was big and clean, everything was calm and lovely, and it only cost us €47!