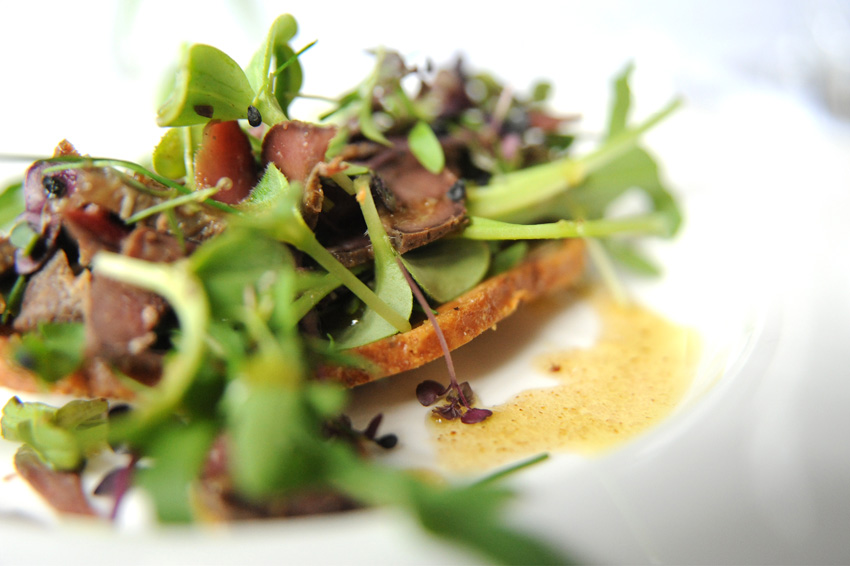 Rain and hail tappeted against the dining room window. We sat cosily, looking out. Last night we dined from the bar menu, tonight we were to be treated to the a la carte.
And for the first treat – Pigeon pastrami. Sounds a bit weird, but this is the amazing thing, just a tiny taste and I felt like I knew the bird personally! It tasted of fruit, foraged juniper berries. The walnut bread gave a heady depth to the dish, a crispy thin crouton. Subtle walnut oil, rocket, cresses – it was as if I was tasting the pigeons whole life story!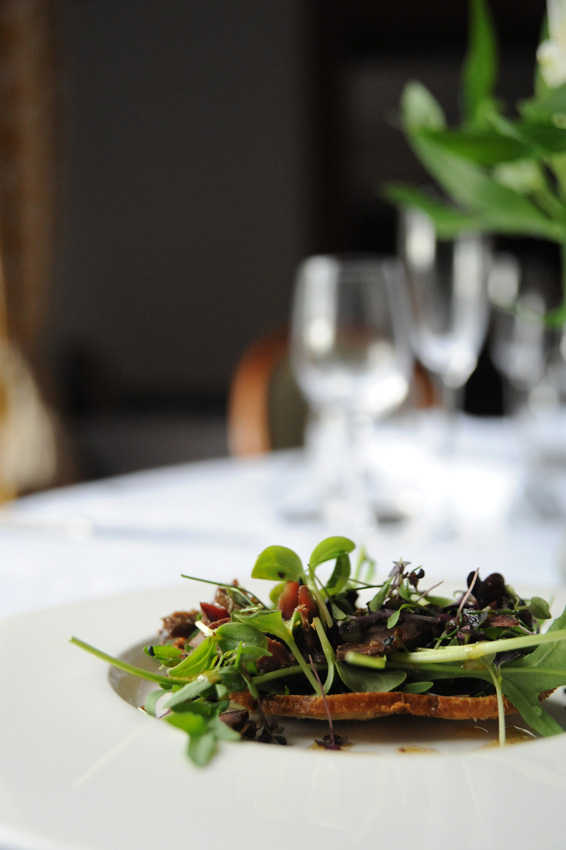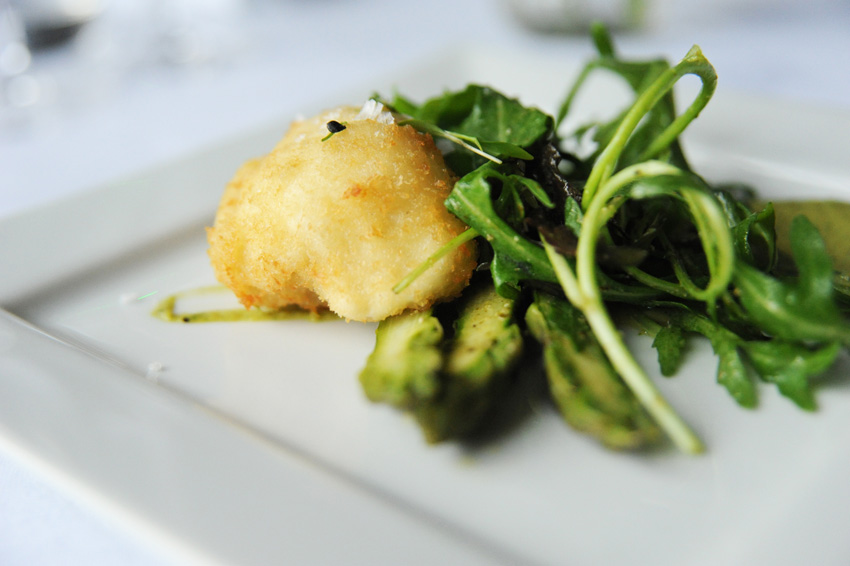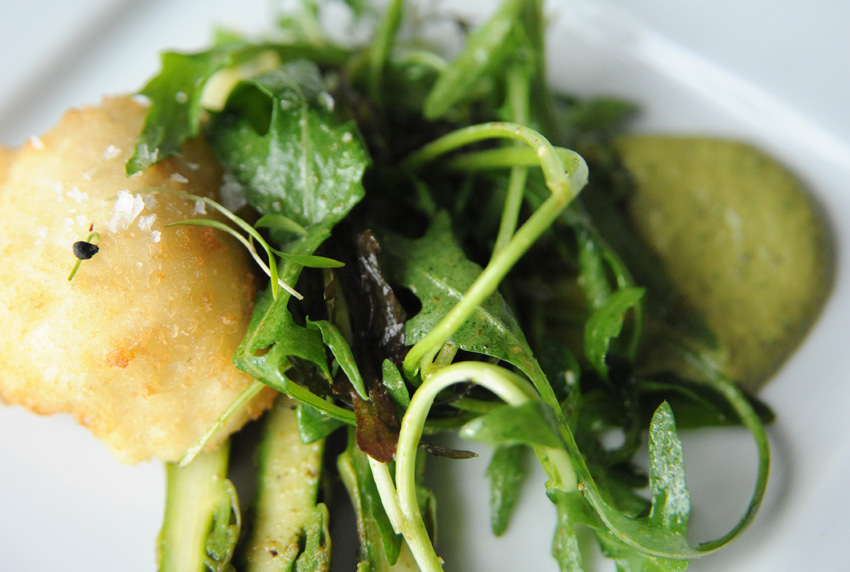 Soft egg in crispy batter, Sorrel pesto, seasoned rocket, and blanched asparagus. Very green tasting. You can't go wrong with egg and asparagus. I wasn't sure about the sorrel pesto, but it worked.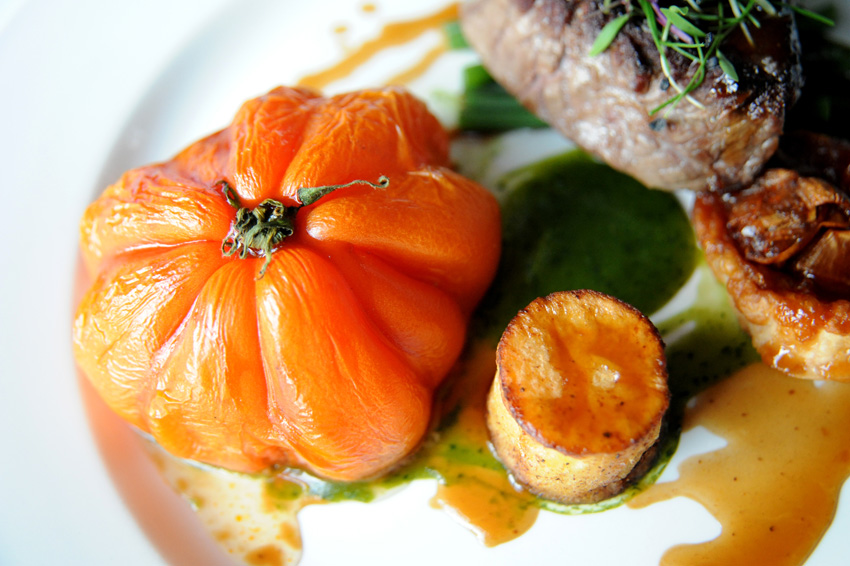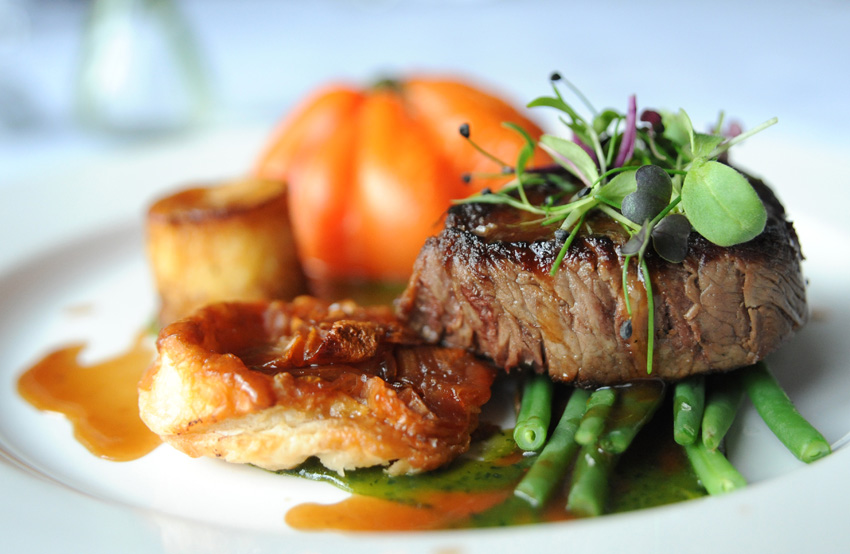 Pan fried beef, rich in flavour, butter cooked with crisp edges and a soft centre. Sweet, sticky onion tart with a rich shallot flavour. Huge heritage tomato stuffed with heritage tomato mousse for enhanced heritage tomatoey flavour. Green beans, fondant potato, thyme gel. I don't like it being called gel, it sounds unnatural, unfood-like – didn't stop me eating it though.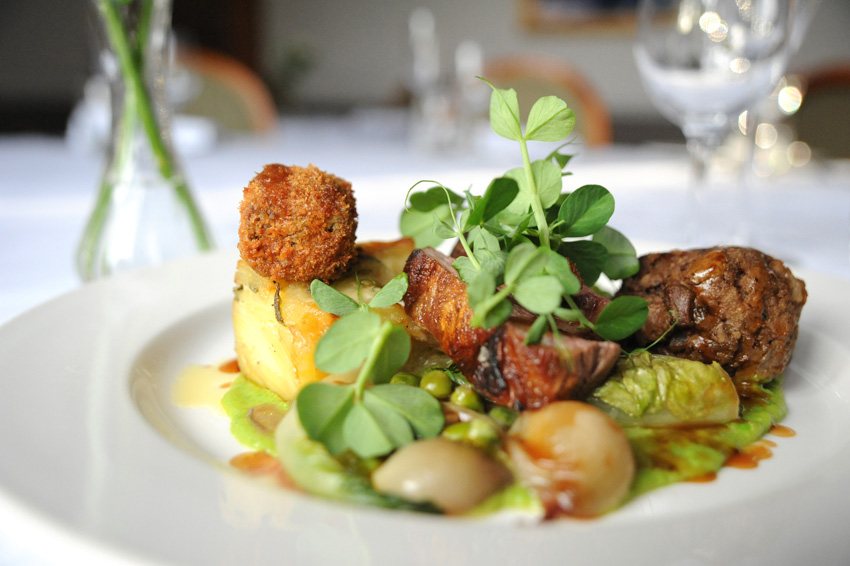 A crispy little ball of lamb belly balanced on top of the 'terrine of potato' – creamy and rich Dauphinoise, with rosemary. Petit pois a la francaise with shallots, little gem, butter. Perfectly cooked lamb, I mean it, gently salted crust and succulent meat. And a faggot. All the lamb.
I couldn't try the fish, but I just wanted to show you it because it looked so pretty!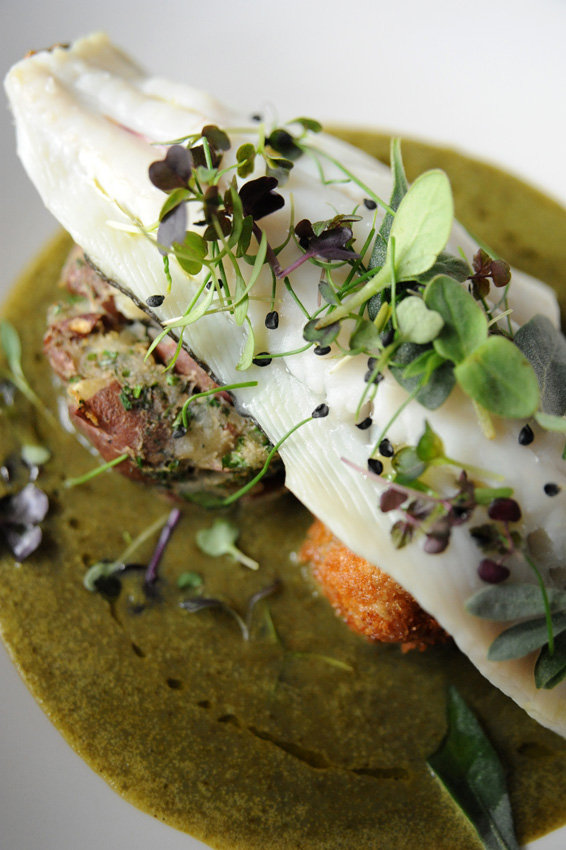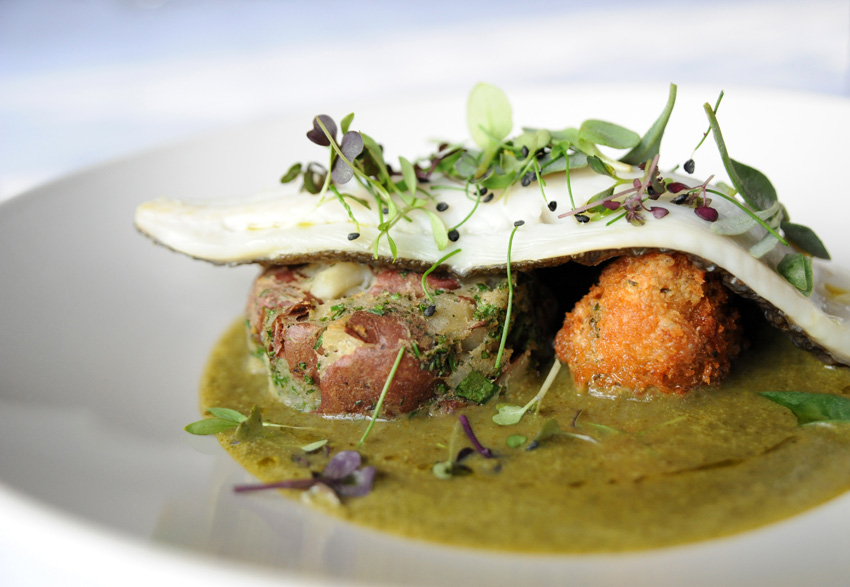 Plaice. Cornish crab cake ball. Tiny red King Edward potatoes crushed into a little gathering under the fish. The colours – so beautiful, so in-keeping with the decor of the house, so not intentional, but nice.

The hours passed, really they did, the sunlight dimmed and it was pudding time. Excellent.
Lemon Meringue. Tart – soft pastry case with creamy thick lemon filling, topped with cream and lemon zest. Lemon curd, crumbly biscuit crumb, sorbet like a refreshing summer lemonade, and cheeky chewy little meringue kisses. Not a true 'LMP', all the components, not really a 'deconstruction' but still a lovely pud. And of course, Manchester Tart – too fabulous not to have again!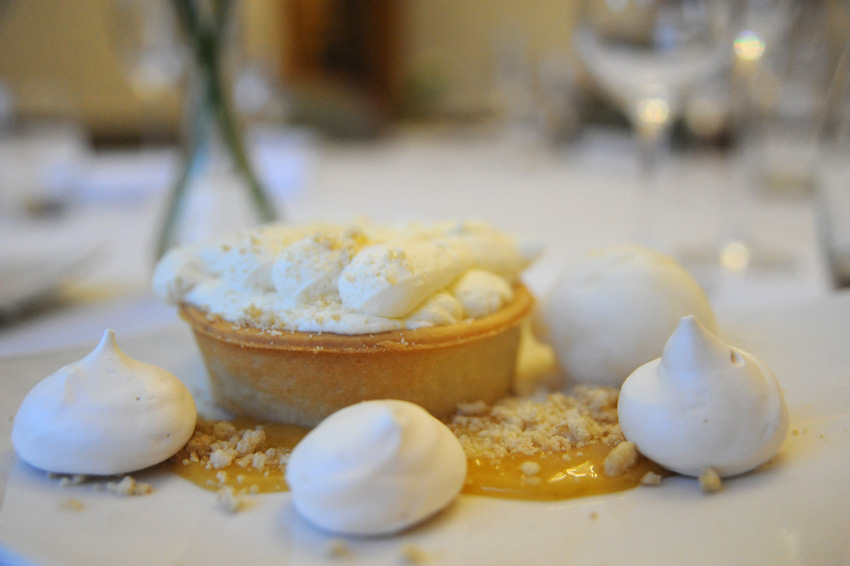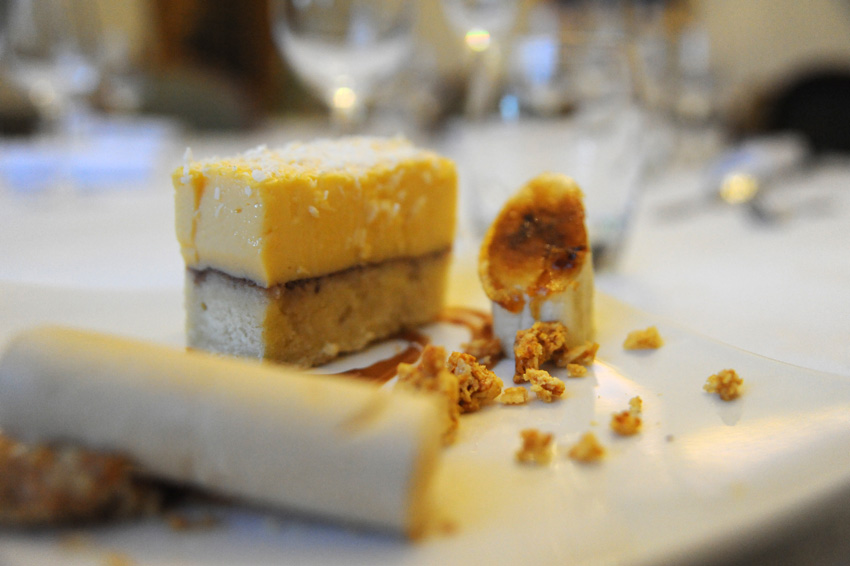 I'm excited for Willington Hall.
Things are happening in the kitchen and they're good. Chef Paul-Anthony Smith enthuses and talks quickly, hands moving around, eyes thoughtful. He's bringing old recipes back, reworking them into Willington classics, creating new traditions and bringing the history of the hall to life.
Willington Hall is such a special place to me, and I'm sure if you went there you'd feel the same. You'd be welcomed, you'd be made comfortable and at home, and you'd become part of the family.