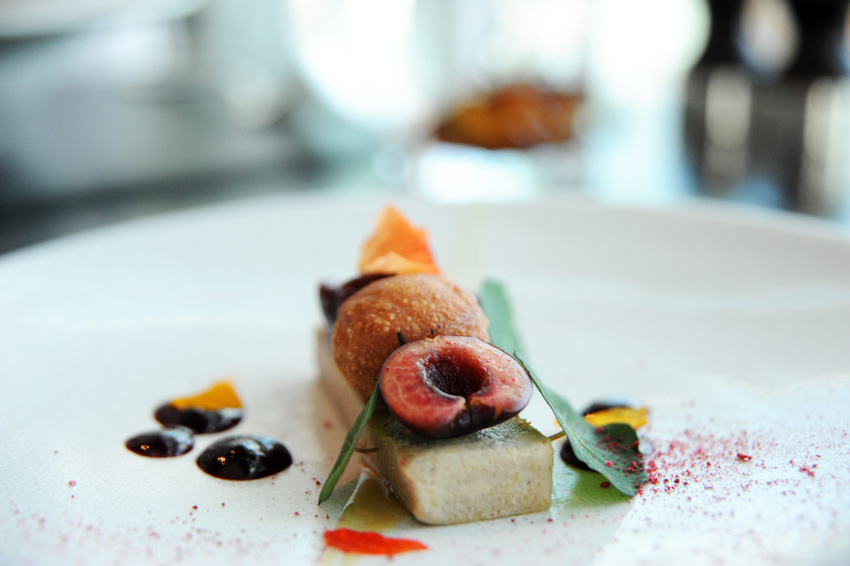 I'm not really very good at birthdays – a combination of being busy,  childhood memories of party guests sticking peanuts in my cake, and the fact that I will never be able to top the present my mum and brother gave me on my 11th birthday! (And why try? It was the most beautiful white mountain bike, and the gift had such a big impact on me that all these years later I am still incredibly grateful for their kindness.)
So anyway, it was my birthday and it seemed like a good opportunity to eat a dinner. I usually find a reason to eat a dinner everyday, which is handy.
I popped into Bradford to run a few errands as the rain poured down with grey gusto, so I took shelter from it in a time warp cafe, getting the evil eye from a characterful woman who raspily laughed on her mobile phone as she told the caller the details of a court case she was reading from her newspaper. I was intrigued.
Heavy rain dampened the day, but by the evening the sun was shining and bright. Once we'd found our way to Crafthouse (it's not easy!) we entered through the heavy ribbed-glass doors and were greeted by cooled air and chilled tunes.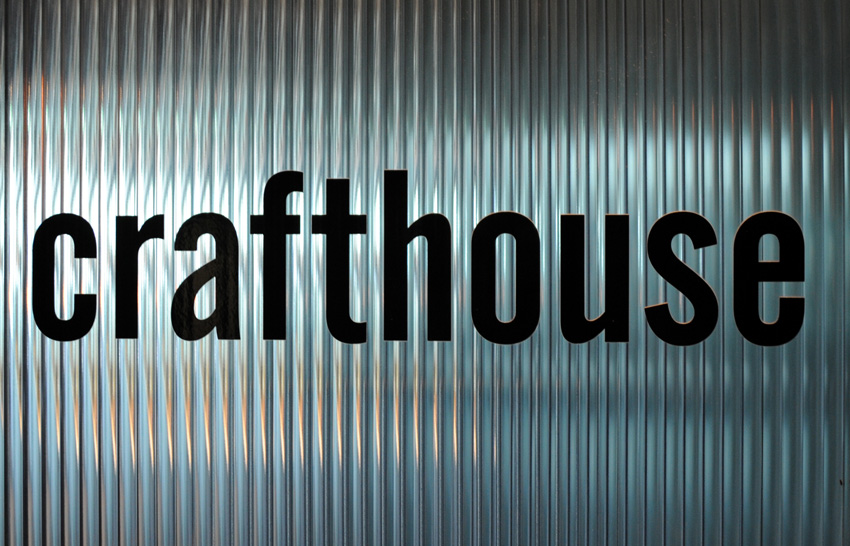 Stepping into the airy sanctuary above the shops, with a bright and spacious style, I busily admired the space for its lovely marble counter and odd tables, the simple string screen, the bread baskets in copper, the cut crystal glasses… lovely, lovely.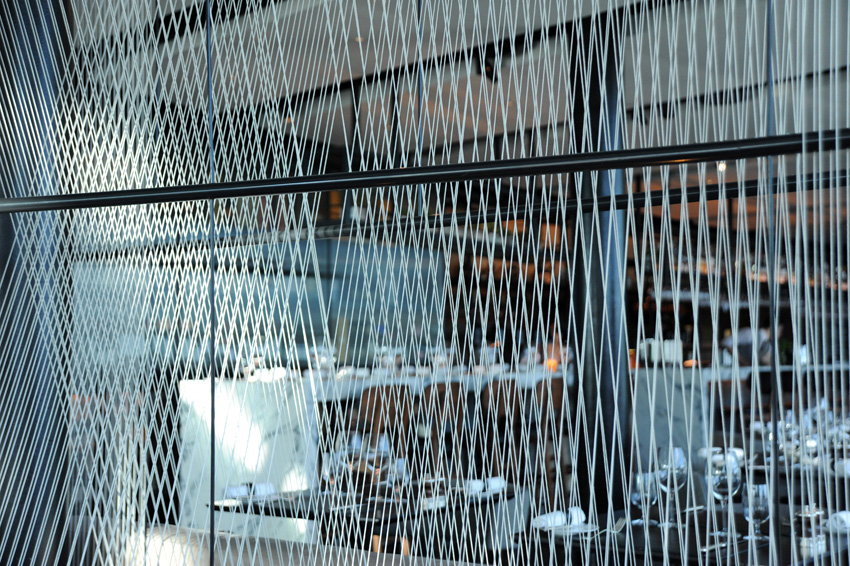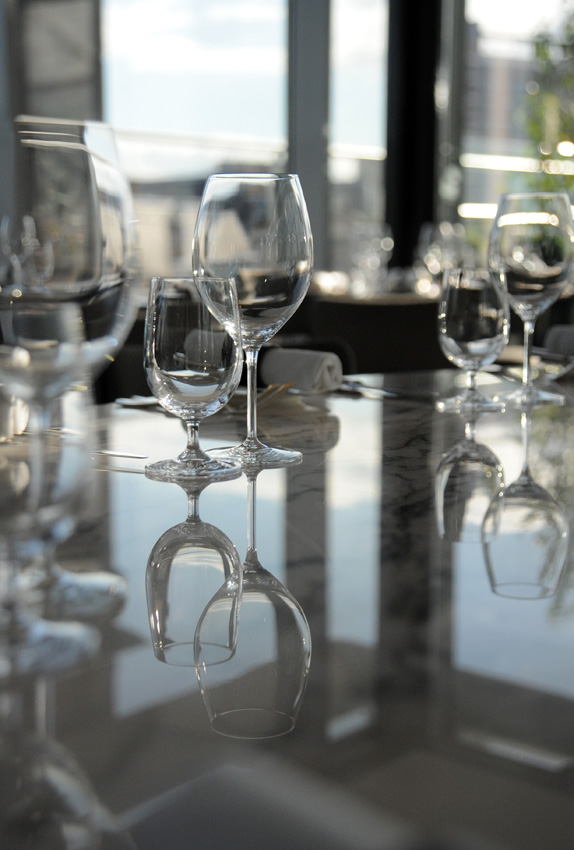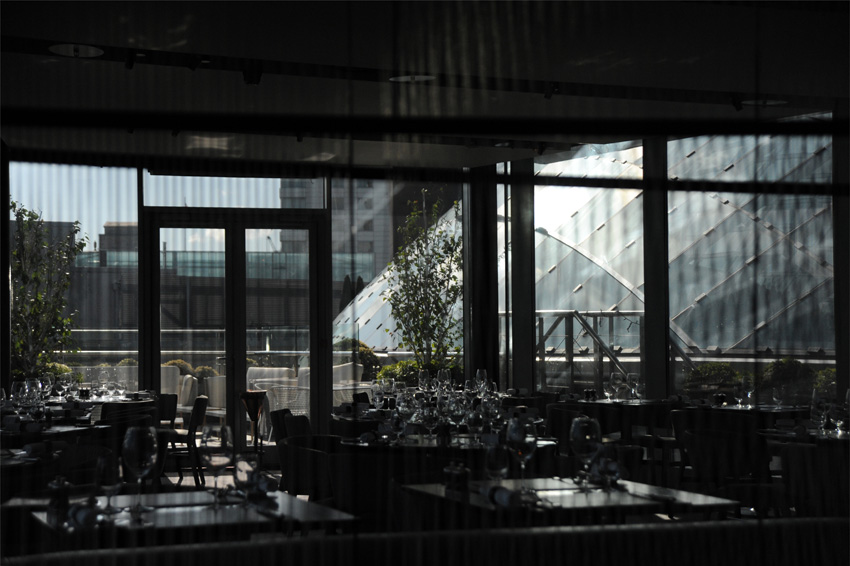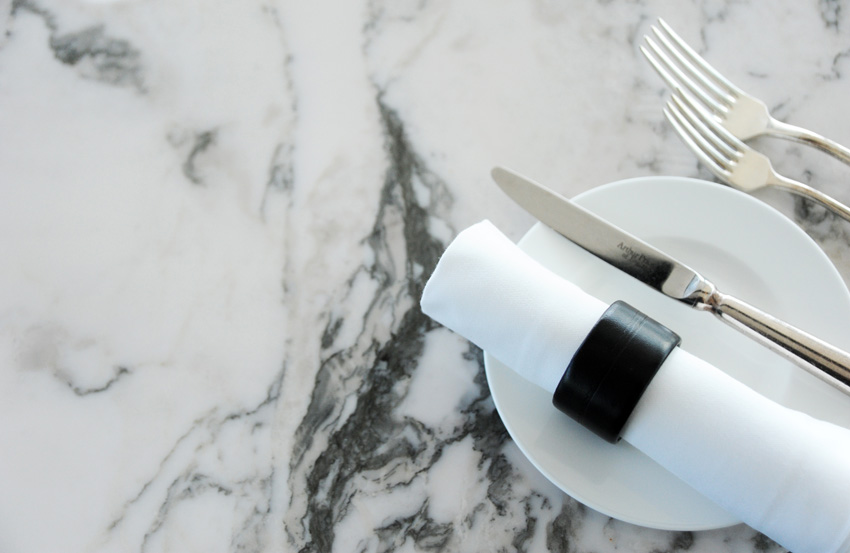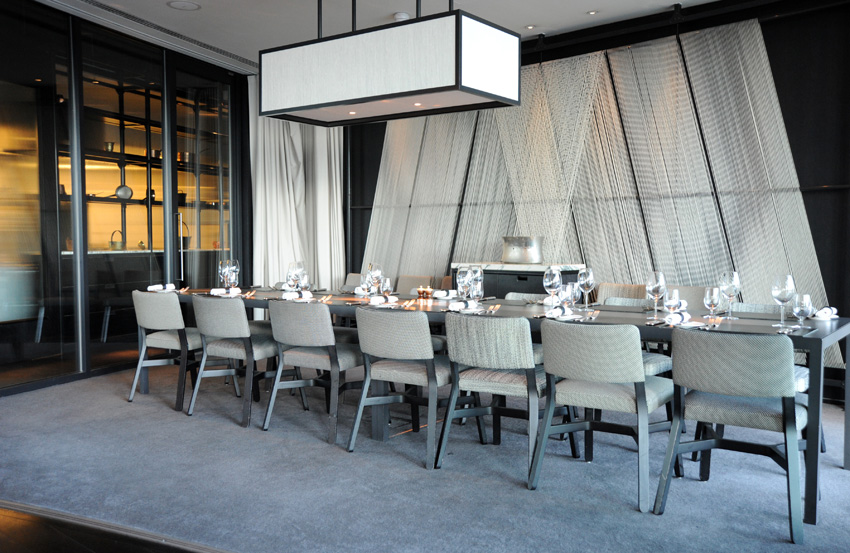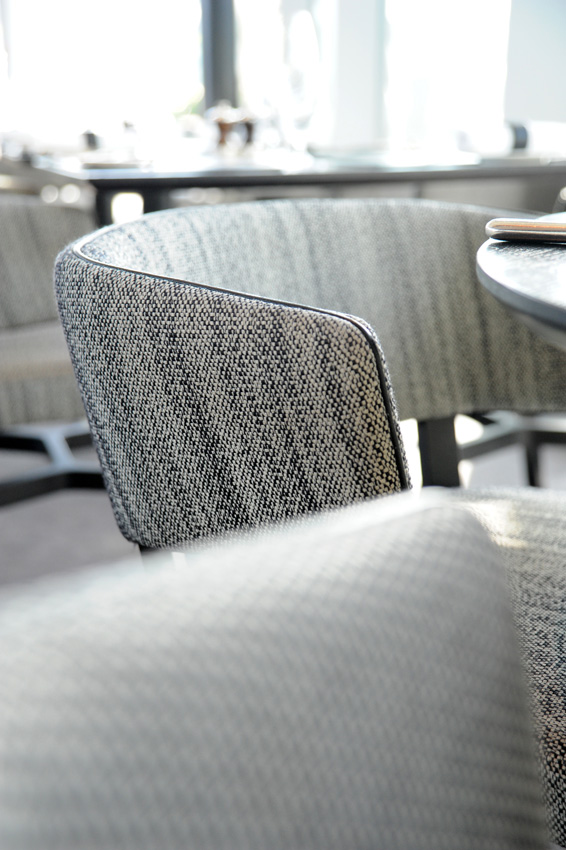 We sat by the window (it would have been hard not to!) and admired the view, eating fresh soft warm bread and enjoying it.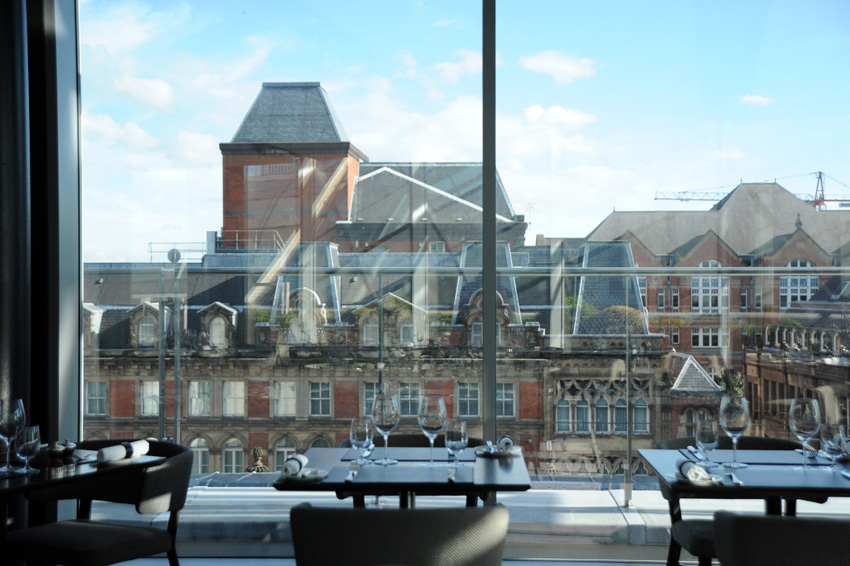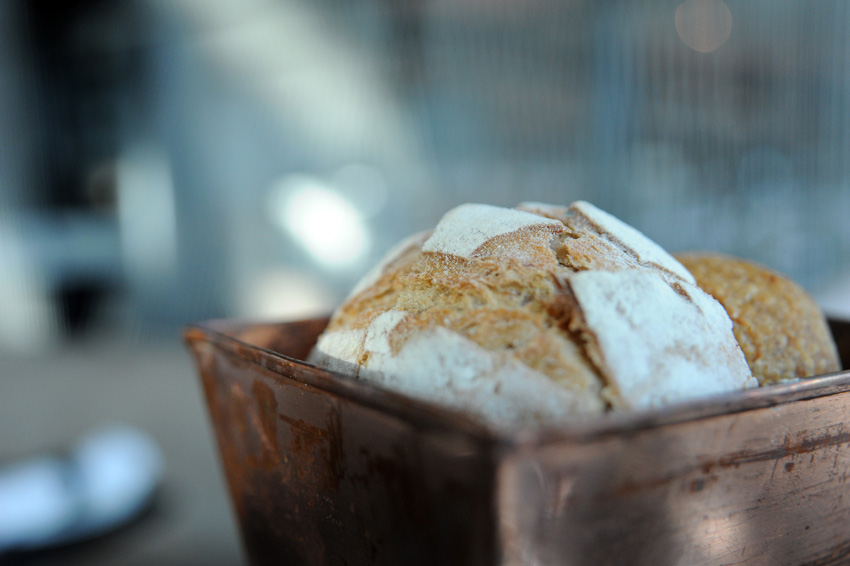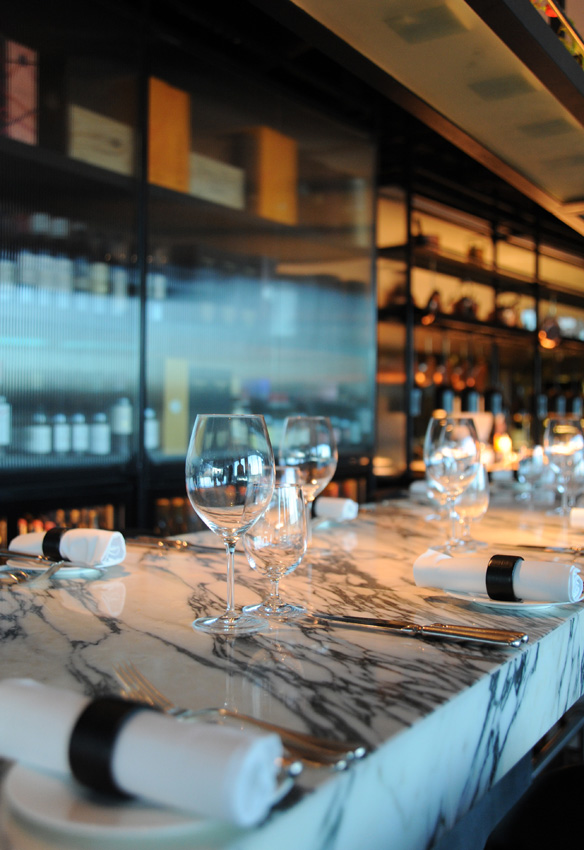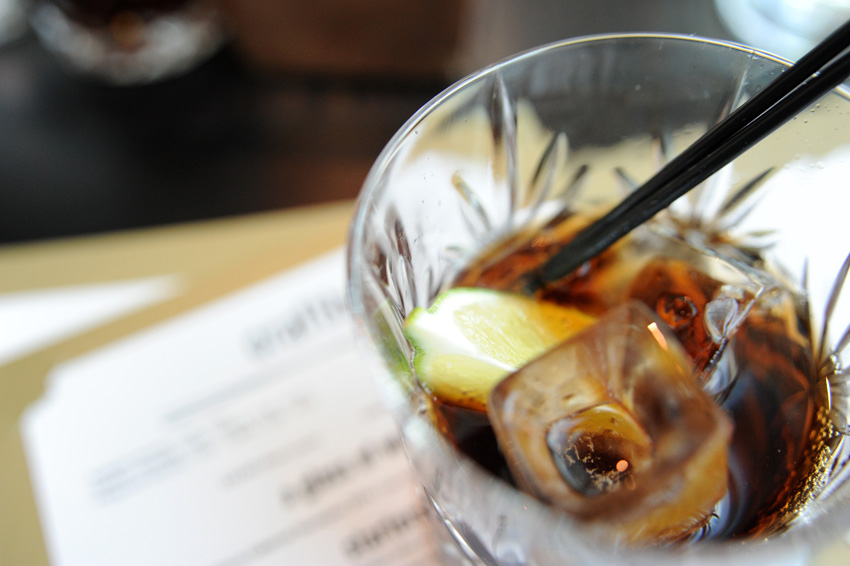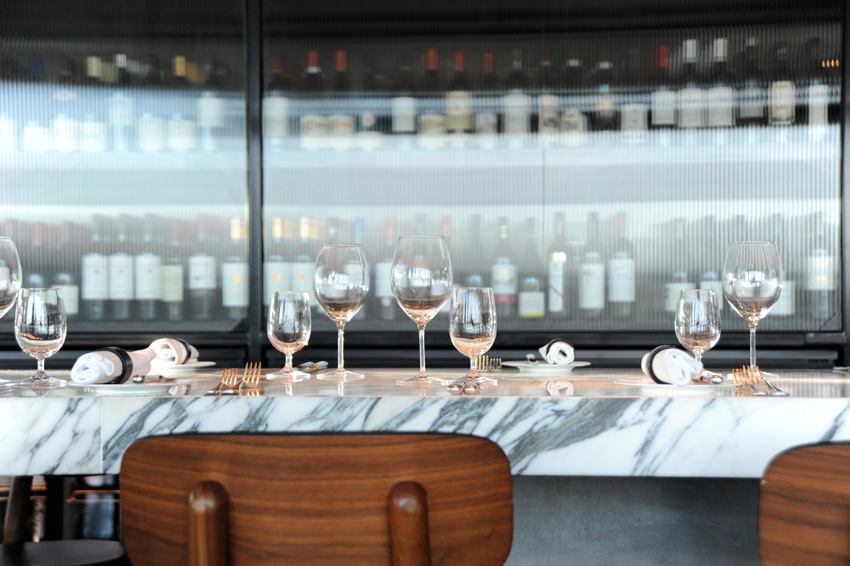 My seat was so low that they bought me a cushion. A fur cushion, that looked like a cat. I reached for my stash of googly eyes and felt pleased with my efforts.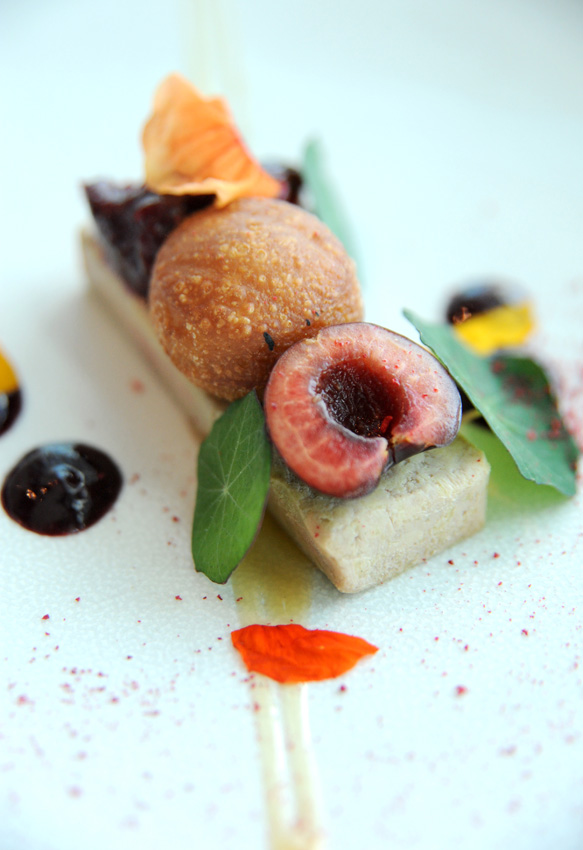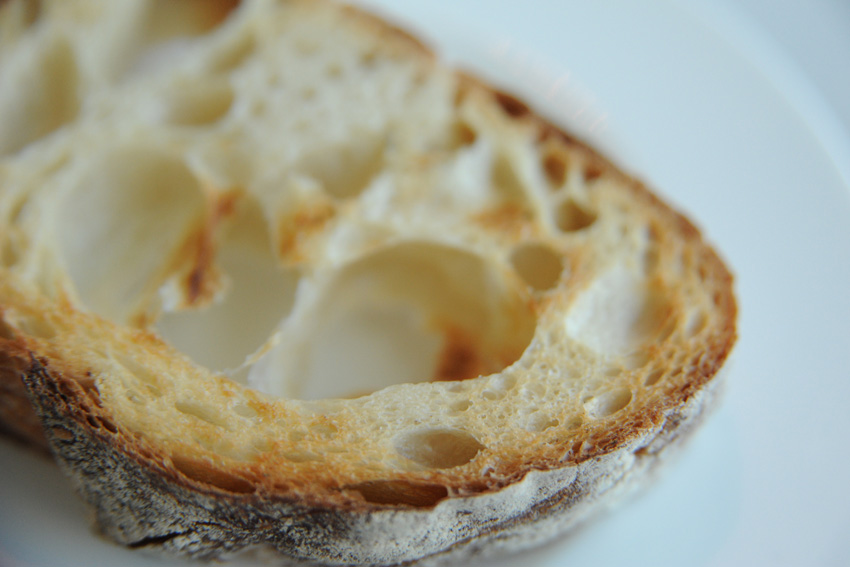 I started with Duck Liver Terrine – cherry texture, doughnut, Manuka honey. The strong, perfectly balanced flavours packed a pretty-as-a-picture punch. The peppery Nasturtium leaves, the creamy smooooth pate, that aromatic florid honey, the rich cherry and that tiny doughnut of great power – really good. I mean really.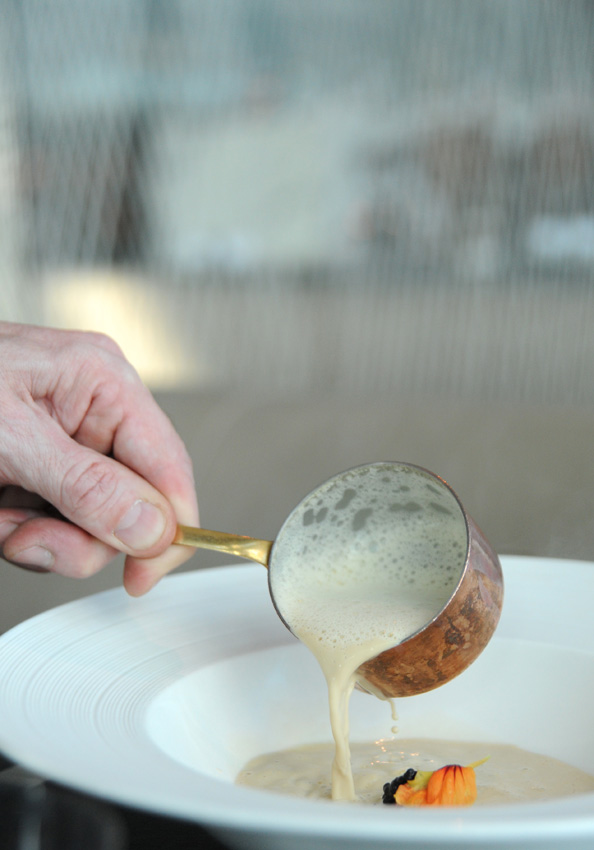 Adam opted for the silky smooth East Coast Lobster Veloute – kummel, lobster, borage flower, poured from a small neat copper pan into a crisp white china dish. Creamy and delicate in texture, but rich in flavour.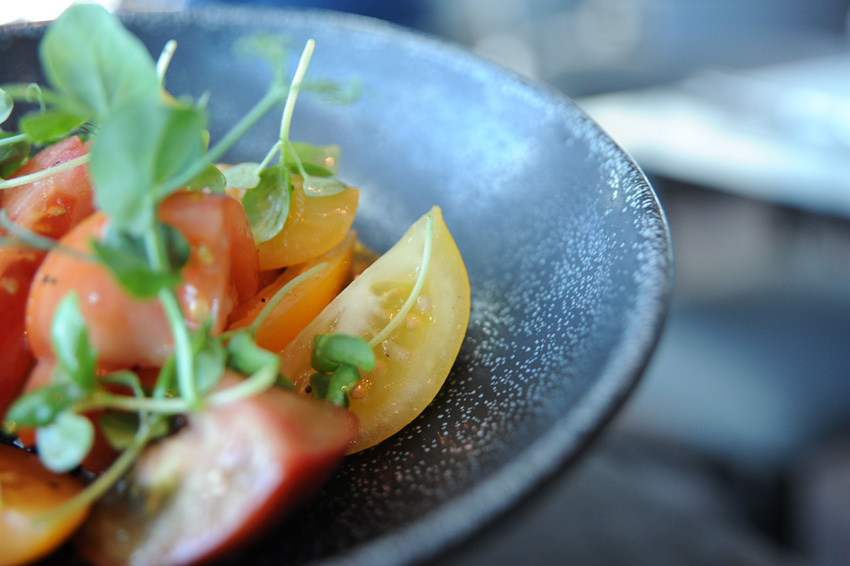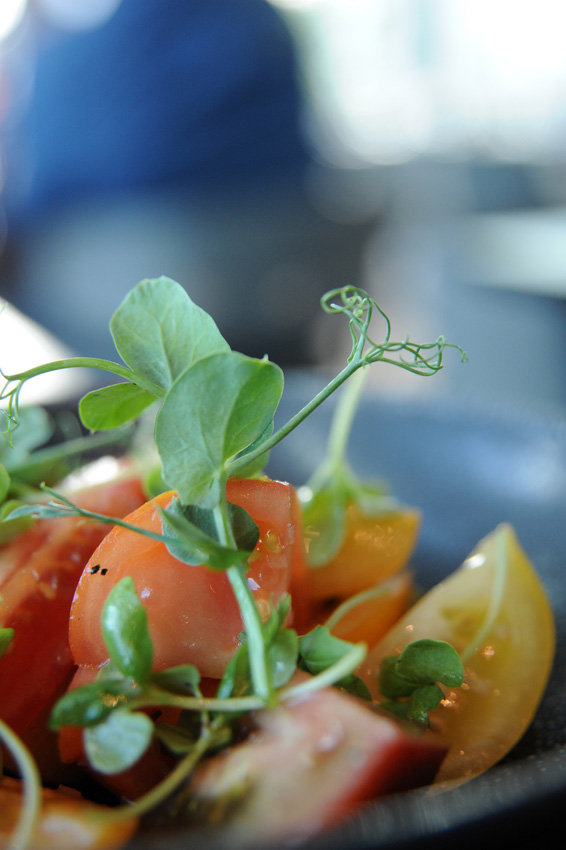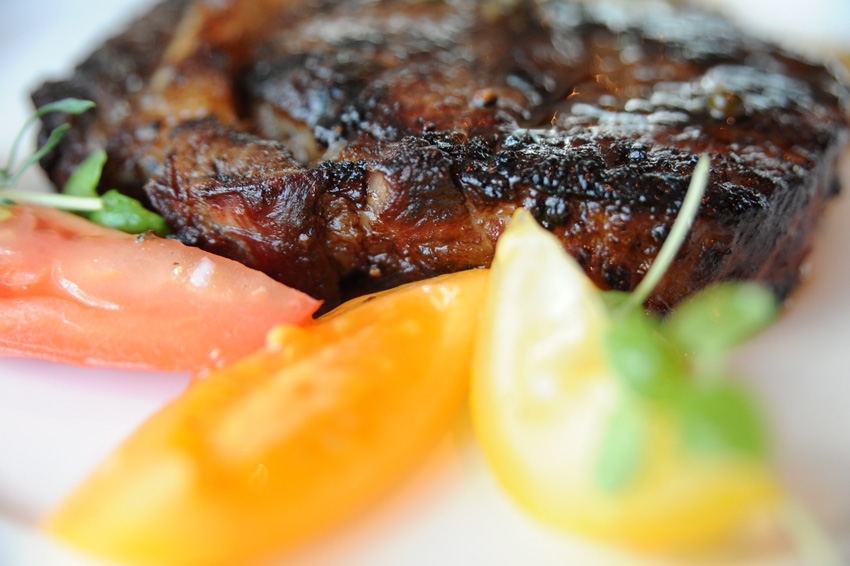 Straight from the Josper Grill I chose the 35 day dry aged Rib Eye with an Heirloom tomato salad and peppercorn sauce.
I was delighted with the bowl of the prettiest tomatoes, a mixture of colours, some rich orange and marbled like a bowling ball, others dark red and green, yellow, red and just beautifully enjoyable to the eyes and to the palette.
The steak was a perfectly cooked cut of excellent quality. Rich and flavourful, with that Josper touch, it was crisped on the edges, soft, and eaten with ease.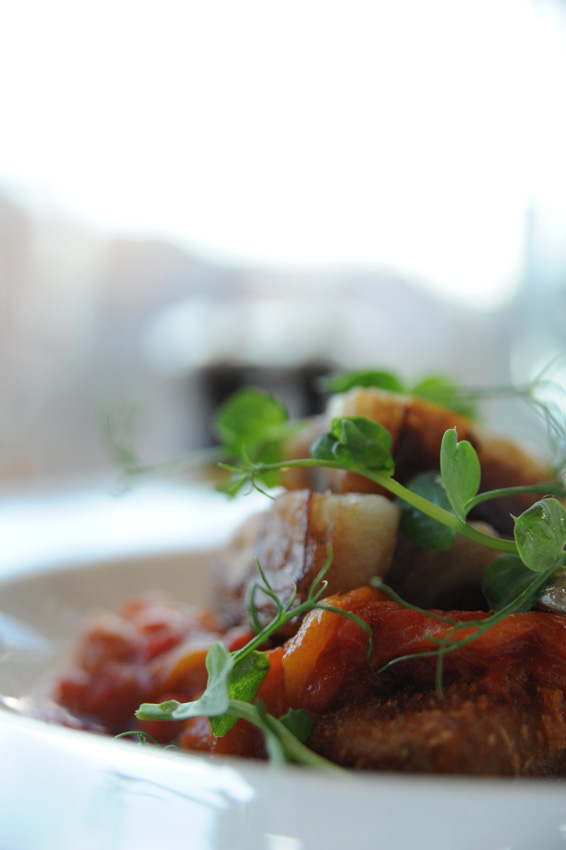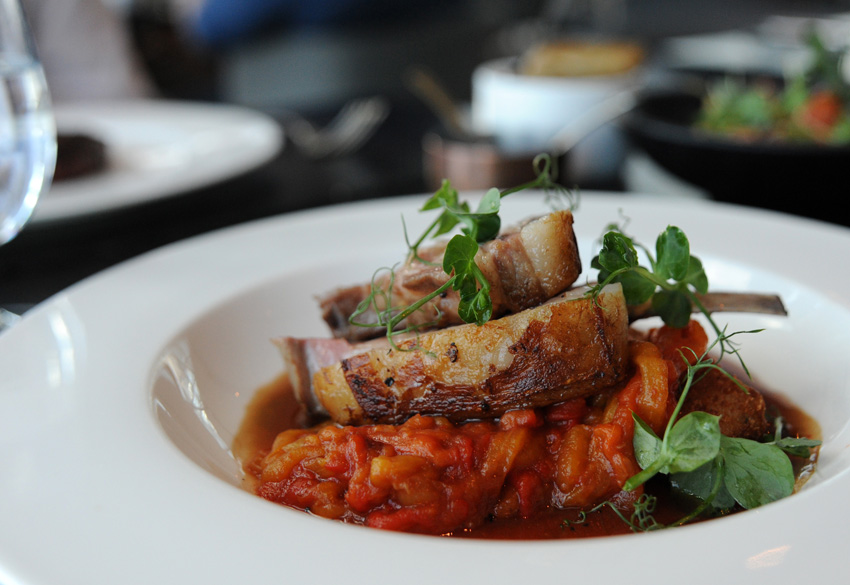 Adam's choice was the flavourful Duo of Lamb – roasted rack, crispy shoulder, stewed Basque style peppers, black olive, with a side of buttered potatoes. Another winner.
Of course, he had to follow this with one of his all-time favourite puddings, Creme Brûlée served with a lemon shortbread.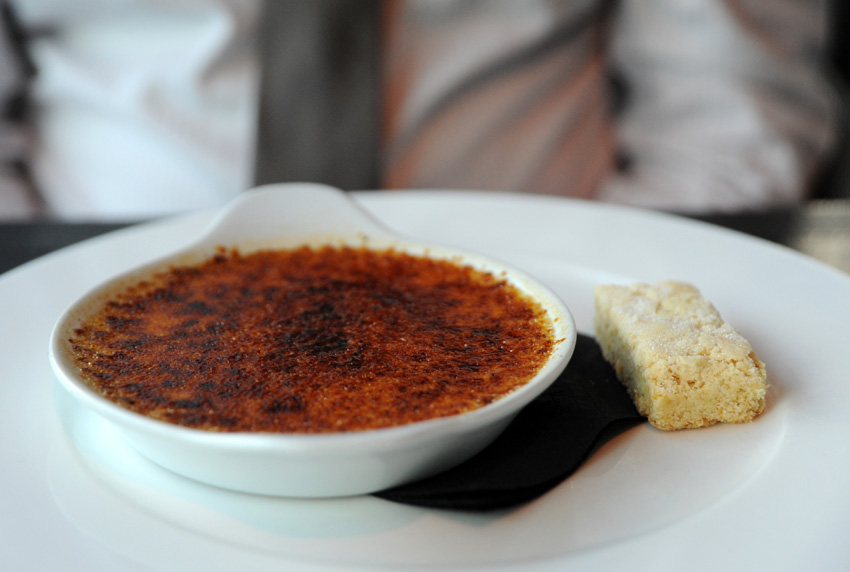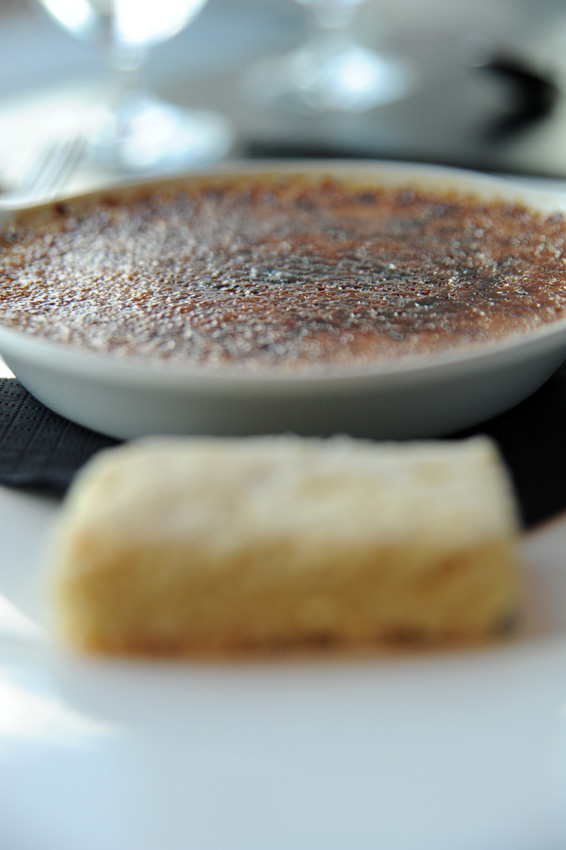 They've been serving delicious creme brûlées since the beginning of Crafthouse. It's a forever thing. A classic. The shortbread was exceptional. With crisp sugar on top it was very light, lemony, and buttery.
Where I have the rather unclassy 'Harvinator Scale of Burger Appreciation', Adam has his 'Creme Brûlée-ometer' which scored this creamy, creamy beauty a superb 9/10.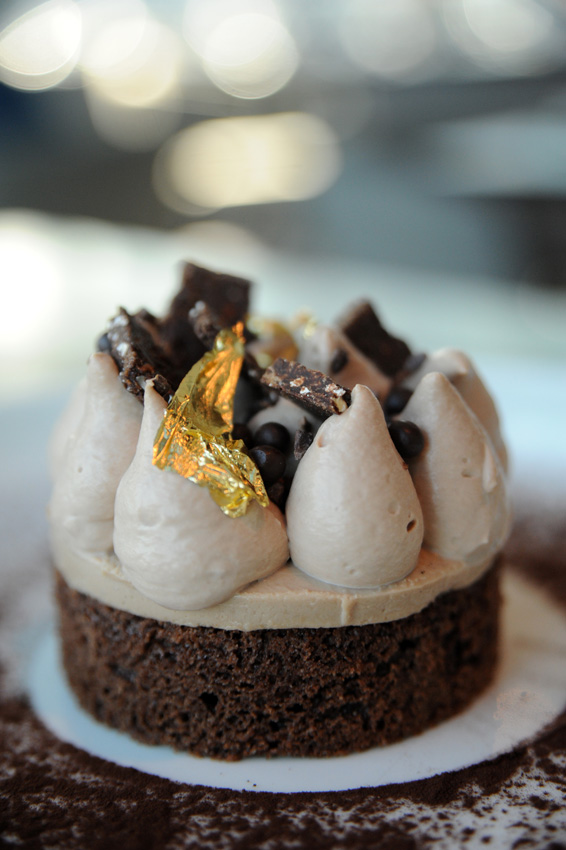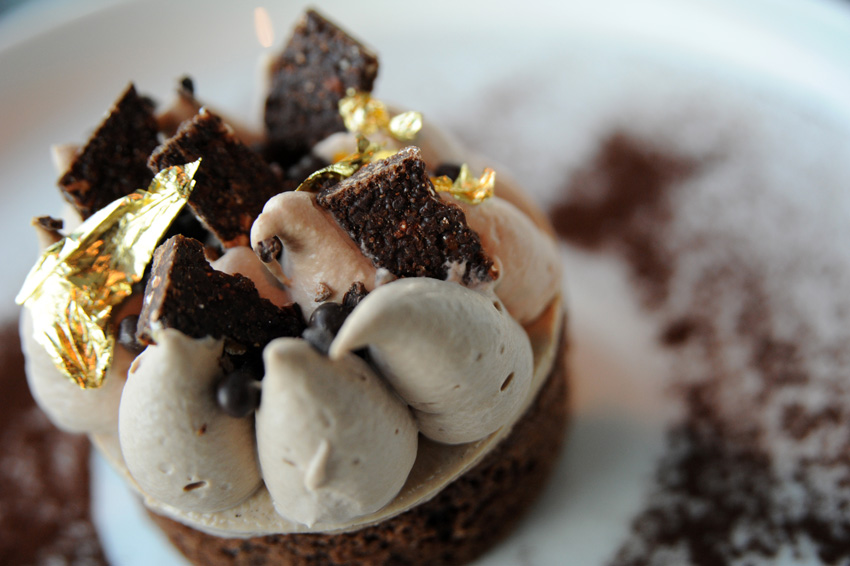 I was pretty chuffed when my Whipped Valrhona Milk Chocolate – salted caramel, chocolate sable breton arrived. Will you look at that?!
My first thought was that I should wear it on my head like a magical party crown.
I had two choices and only one pudding, so I ate it.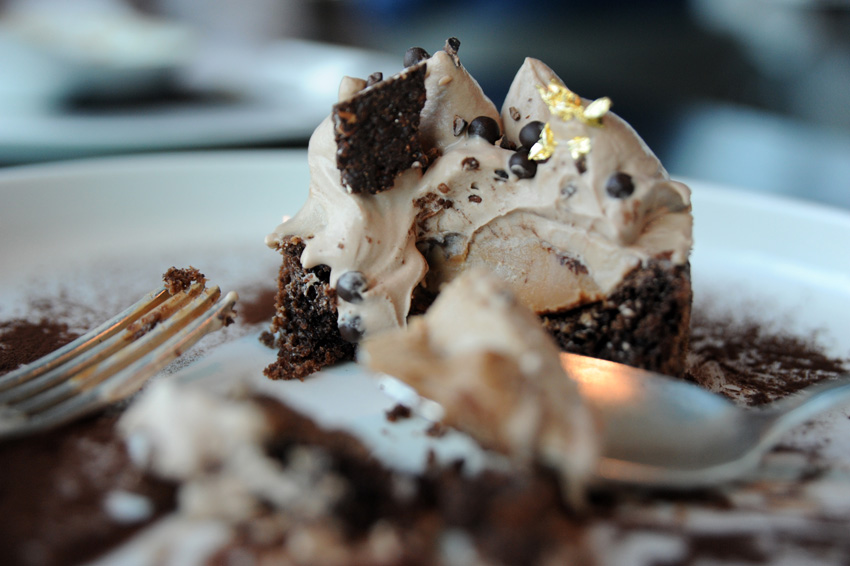 I chose wisely. Such creamy mousse, so cool and smooth, so chocolatey. I was chomping happily through the biscuity-cakey-base and then BOOM! I met with a centre of silky smooth salted caramel. Result!
I think I have said creamy and smooth too much today. I can't help it. Crafthouse are texture experts!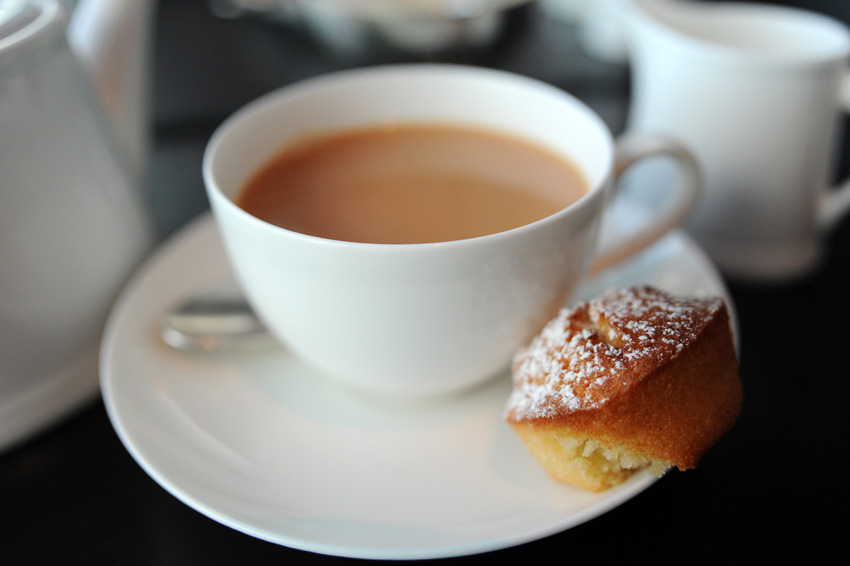 All of that lovely food was followed by the nicest cup of tea I have ever had in a restaurant. Perfect tea for me! Refreshing and clean tasting with good water, accompanied by the madeleine of your dreams.
Sticky and crispy on the outside, so soft in the middle. Lemony and delicious. 'How is that possible?' Adam asked with almost disbelief, 'Butter!' I said as I popped the rest of it in my mouth with a contented smile.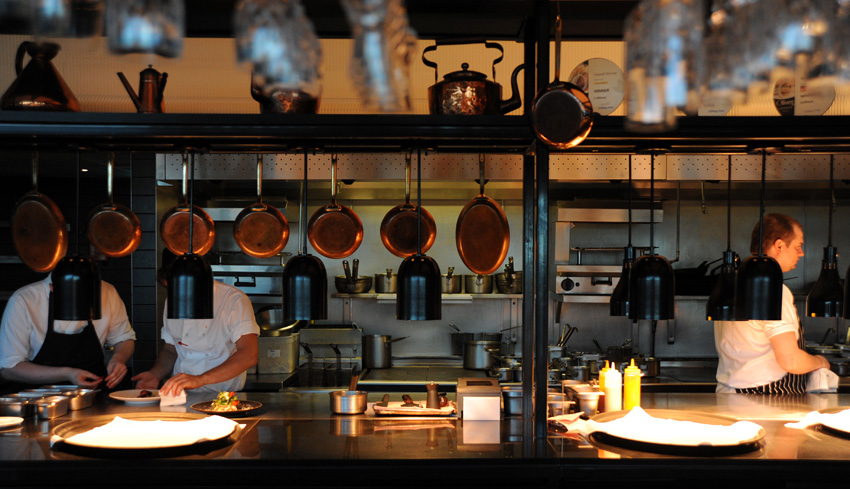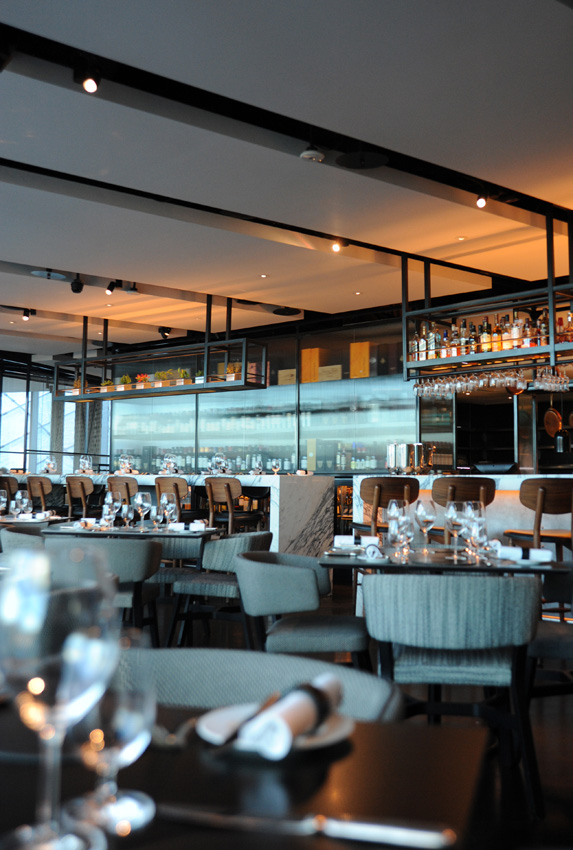 The service was attentive, but not intrusive. We were looked after by Christophe, with the salmon tie. He was a total delight, a charming man.
The Crafthouse experience was an excellent one. I couldn't have enjoyed it more, from the ambience to the decor, the food to the service, I couldn't fault a thing.
The lofty location and the non-obtrusive signposting to Crafthouse made it feel, to me, a bit like a private members club, like Kensington Roof Gardens perhaps, but without the flamingoes.
And, because of it's secluded and tucked-away position, I feel it's got to be a destination place. I can't imagine anyone just pops by – it's on the roof top!
A well kept secret? Spread the word!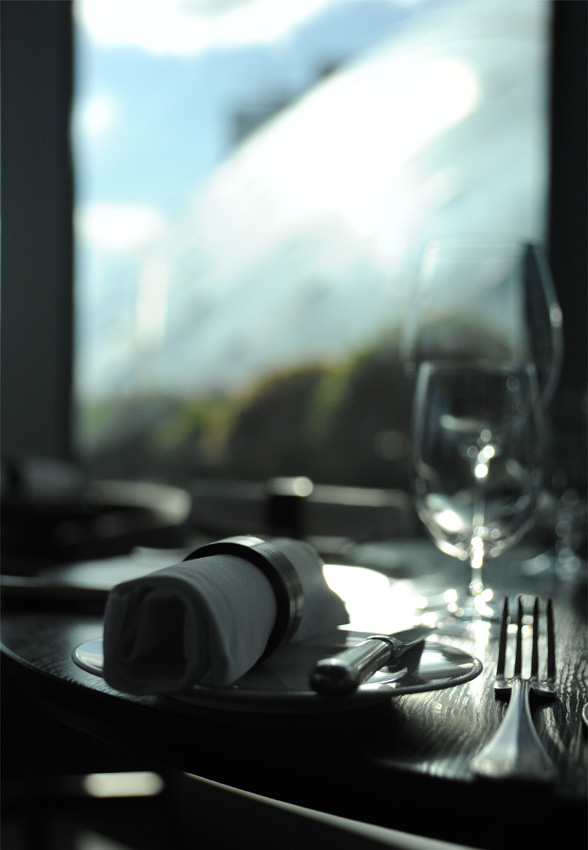 You can find Crafthouse at  Level 5 Trinity Leeds, 70 Boar Lane, Leeds, LS1 6HW, and if you get lost, you can call them on 0113 897 0444!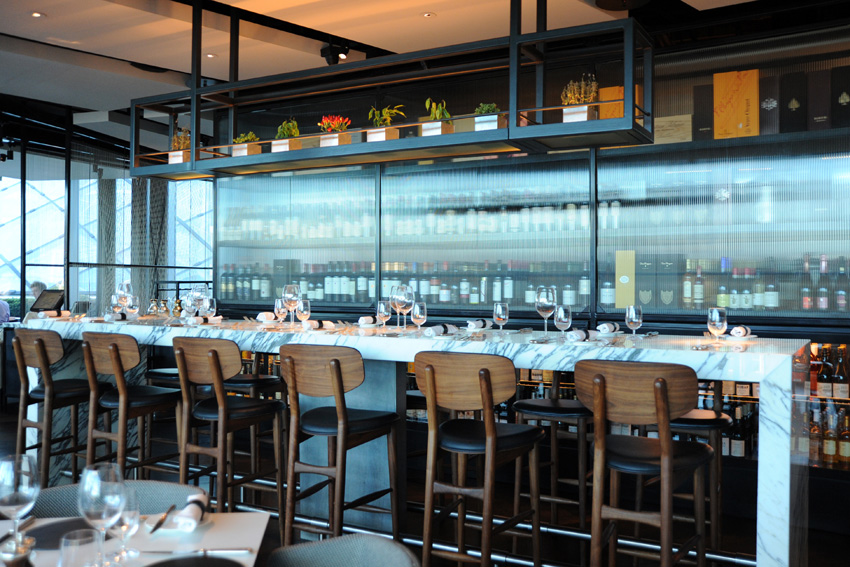 Thank you so much team Crafthouse for inviting us to dine with you, for putting up with me adding googly-eyes to your cushion, and for making it a birthday to remember for many good reasons! I really hope to see you again soon!