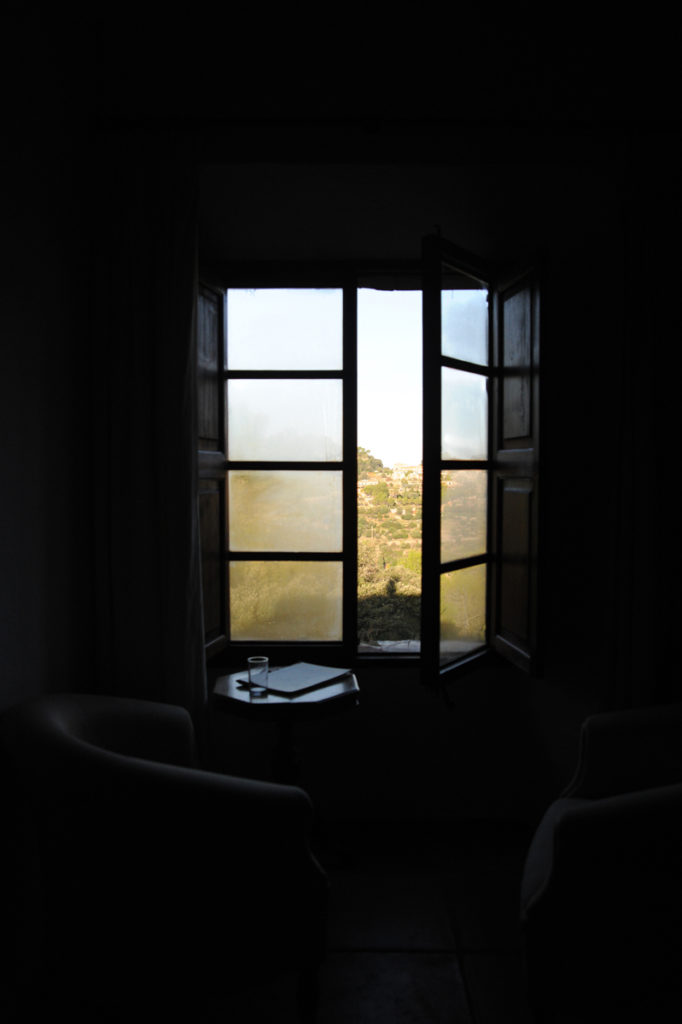 We turned off the main road. Up the drive. Nine hairpins to the top.
Mirabo de Valldemossa– an old farmhouse, high on the hillside. Lived in for five generations, and now a small family hotel.
We'd had no idea what to expect. It was the most idyllic spot. Every window framed the perfect view of Autumn in Mallorca. Had we not been booked  for dinner at Fera in Palma, we would have just stayed by the window and looked out in awe.
After the peace and quiet of the countryside, and driving the mountain roads for just two days, being in the city seemed a shock. So many cars, so many lights.
At Fera we ate rustic bread with apricot and kimchi aioli, followed by course after course of unusual dishes – Nori rolls with Aberdeen Angus beef tartare and truffle emulsion, corn mousse with pumpkin and crisped corn pieces, re-constituted olive with orange, suckling pig dumplings with Shimeji mushrooms, duck with carrot and yuzu, chocolate pudding with smooth olivey ganache.
Full to the brim. Back to the Finca.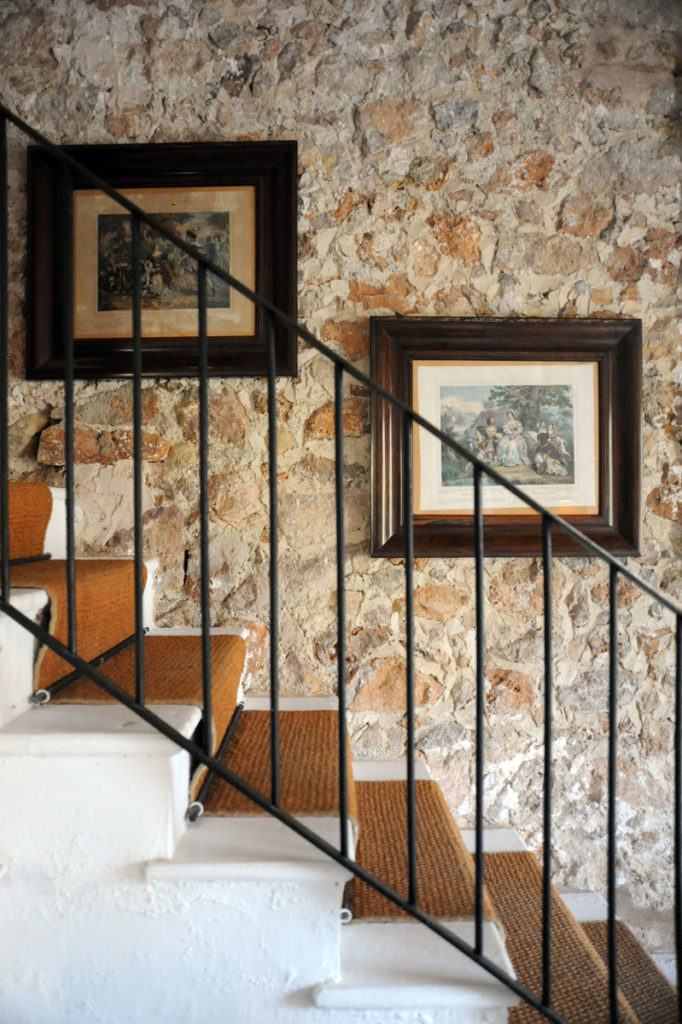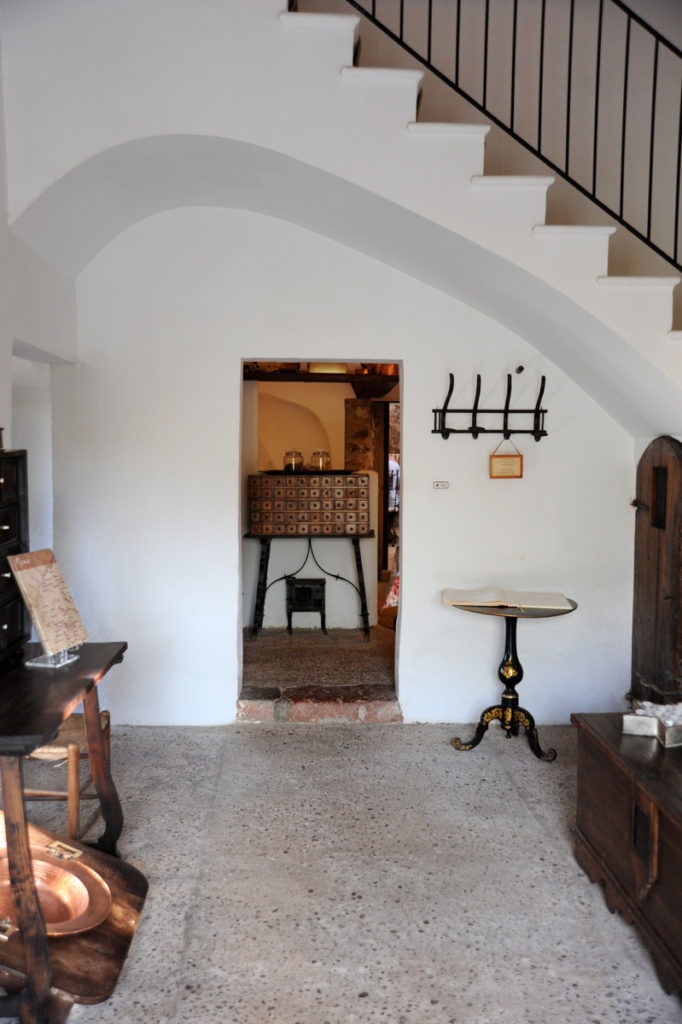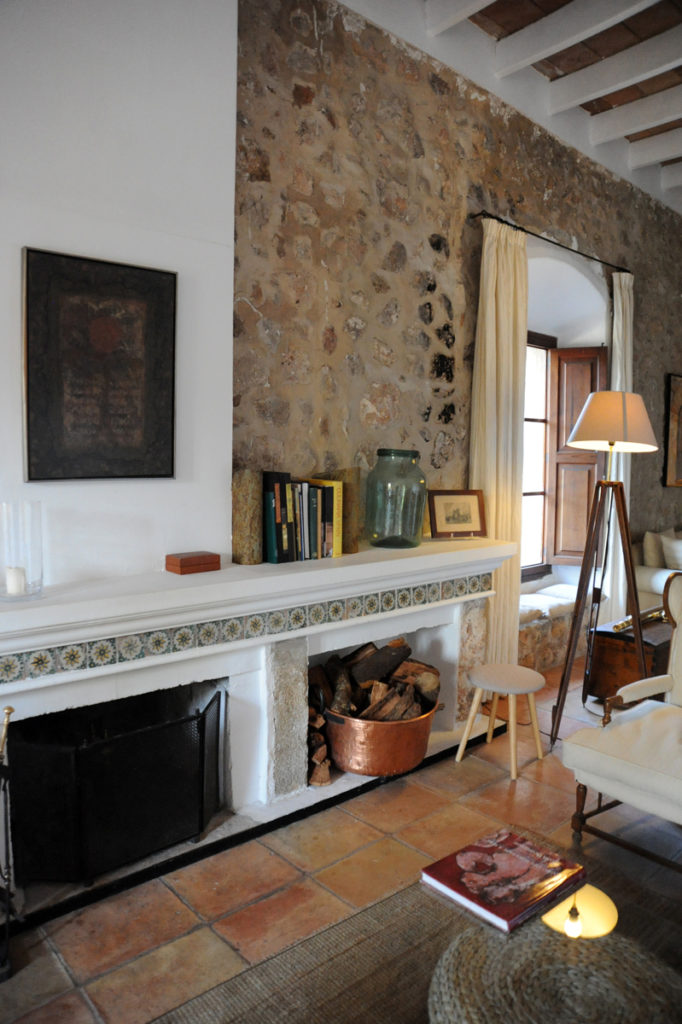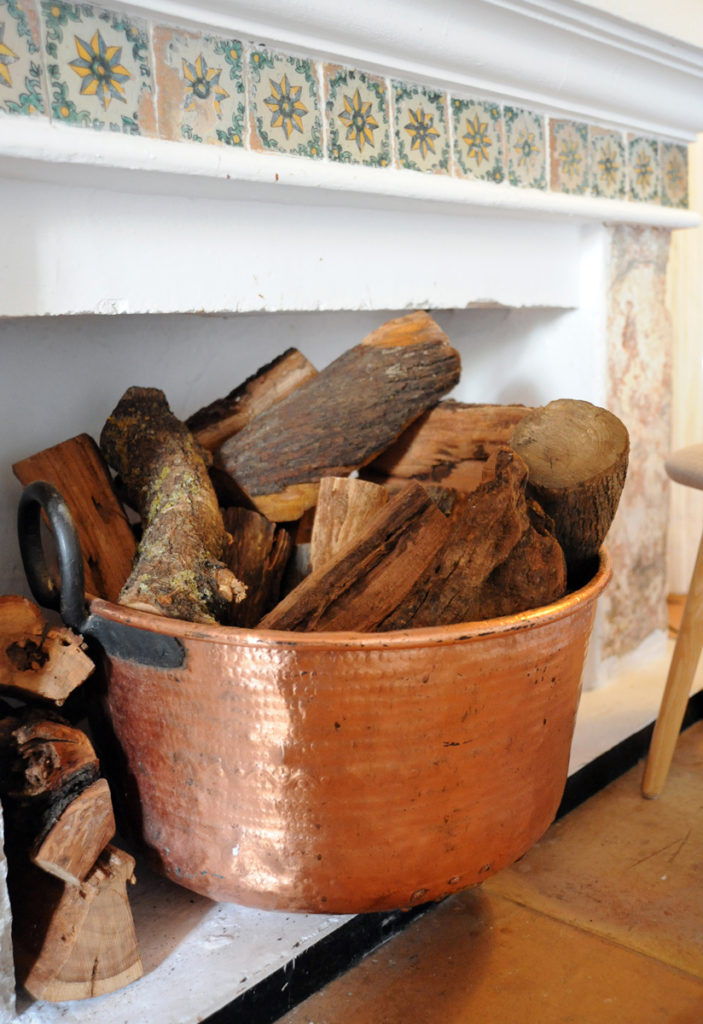 In the morning, at breakfast, we sat across the room from a couple who'd caught the ferry from Germany so that their dog could travel with them. When no one was looking she, a velvety soft Weimaraner, sidled up to Adam and leant heavily against his leg. I think he was secretly pleased.
Everything inside the house was lovely. Furniture, paintings, glass and ceramics, dream Bang & Olufsen speaker. Just lovely.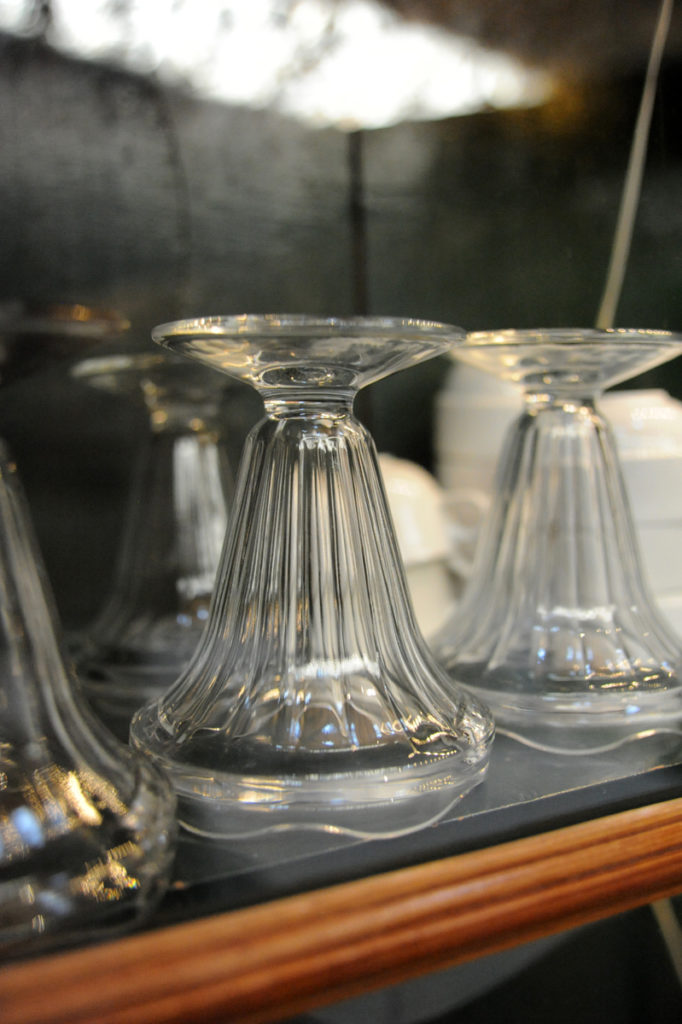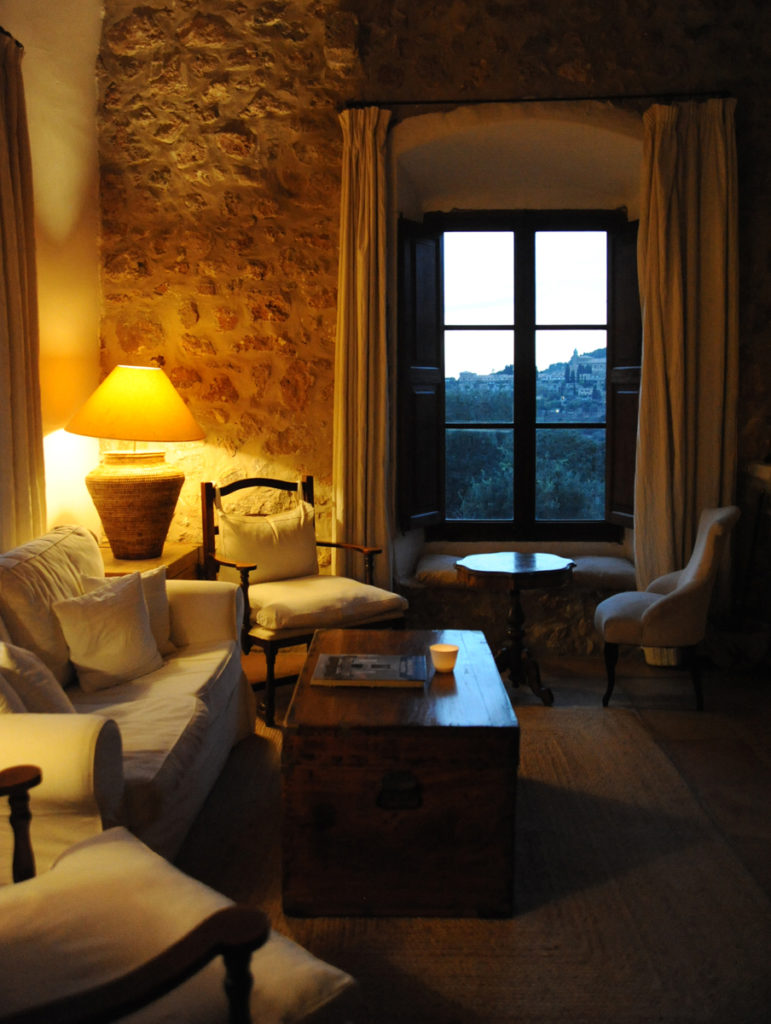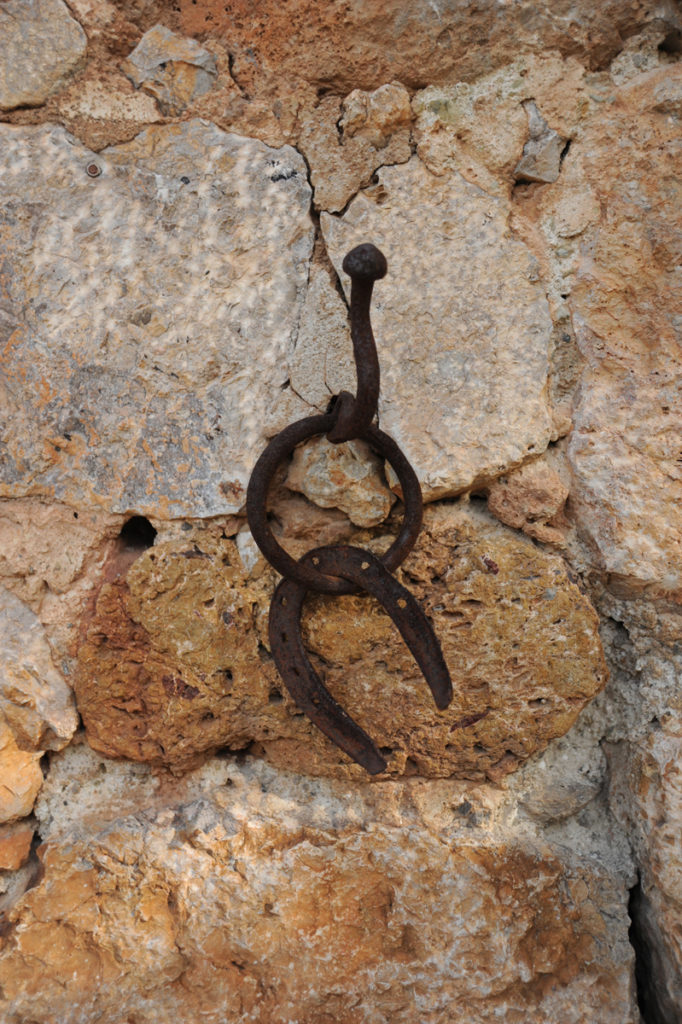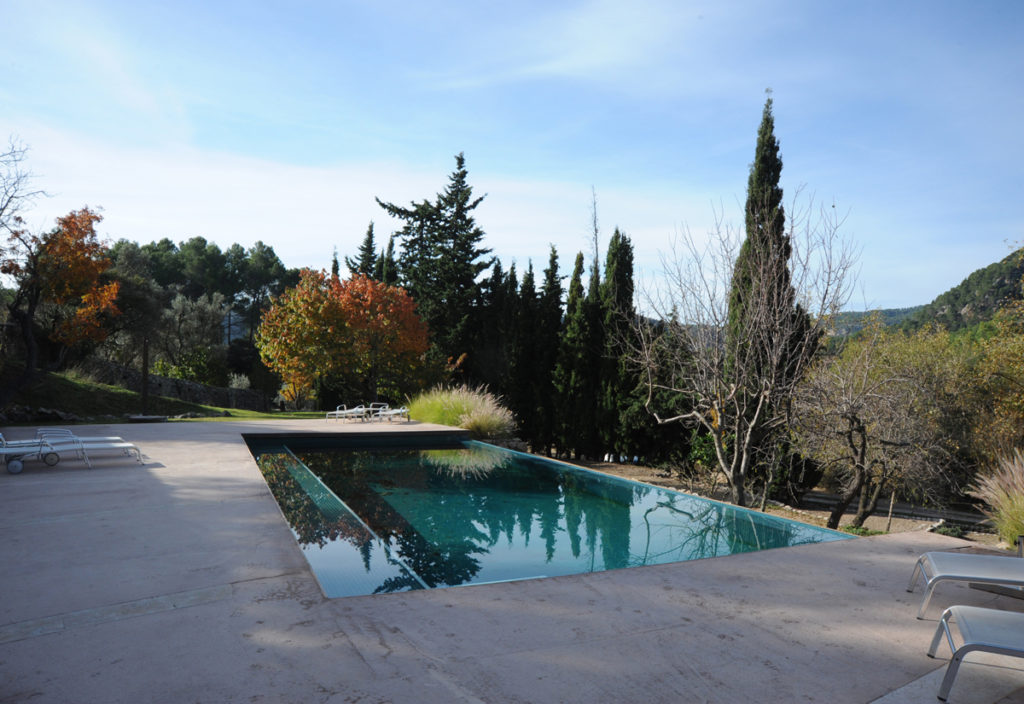 We wandered outside, yellow leaves falling in the Autumn sun. Palm trees standing tall. Swimming pool bright blue and falsely alluring (I'll never be fooled again) and the most beautiful and open view across the hills, olive trees and Holme oaks.
And all too soon it was time to get back in the blackcurrant berry of a Fiat 500 hire car, and drive down what must be Mallorca's only motorway. Back to the airport, back to the other Autumn we'd temporarily retreated from.