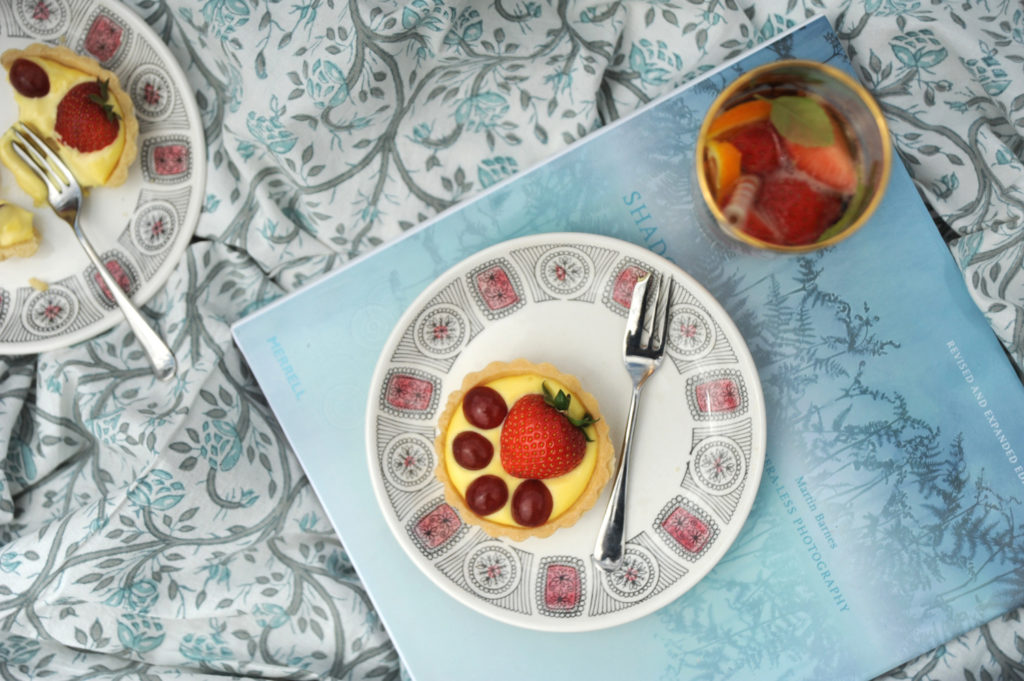 Every year, since we moved to this house, we've had a party in our garden to celebrate Midsummer. There was one year when we changed the date, so that Susie, the inventor of the Sugar Wolf (possibly the most dangerous cocktail known to mankind) could still join us for the fun and fire jumping, but other than that, always Midsummer.
We make all our favourite foods, including some Harvey family classics – the secret recipe chocolate cake, camel dropping biscuits, and the most recent edition, the (kind of) Portuguese custard tarts. Adam brings back loads of continental beers, we pick up a few kegs from our local brewery and bring out the Polish vodka collection.
Susie normally strolls in with a crate of champagne and cider, because she's a classy chick and she like to mix it up a bit. Last year Aoife made a special Midsummer potion for us all (whilst wearing the most fabulous 'Margot from the Good Life' dress) and there's always a massive jug of Pimms, usually attached the the end of Lisa's arm!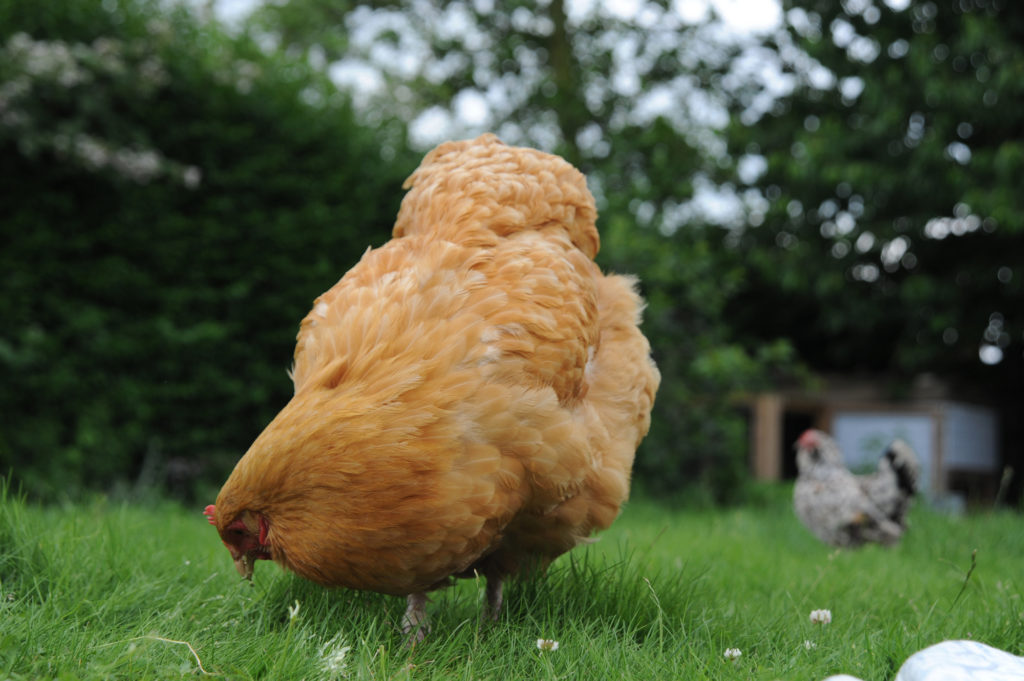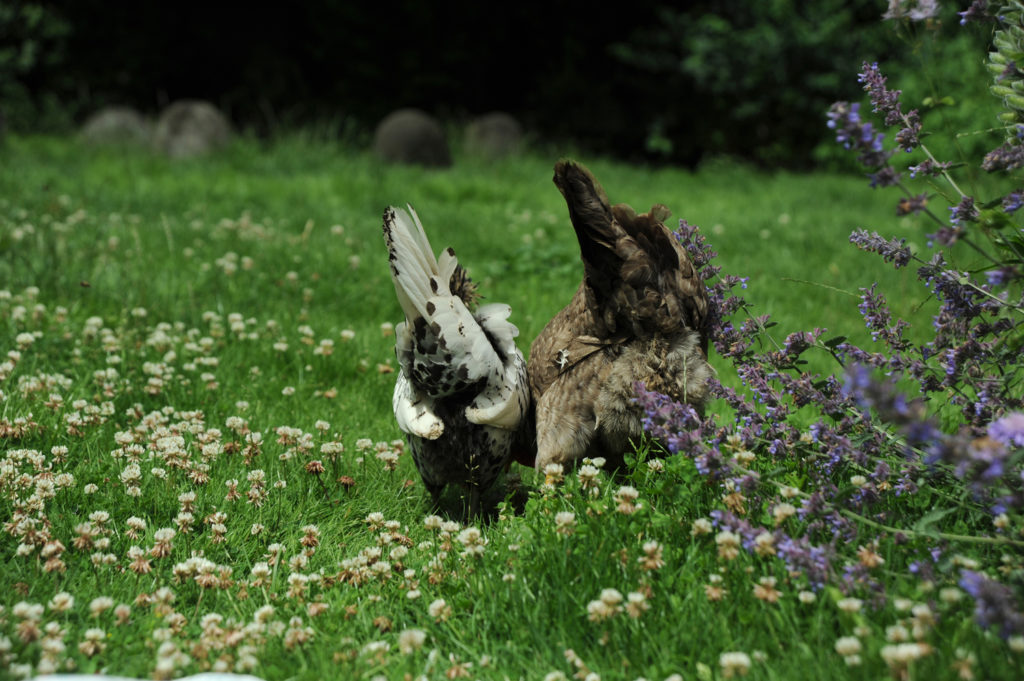 Friends pitch their tents in the garden, or bagsie beds in the house, we light a bonfire and sit round on some old pieces of oak sculpture we have in a circle round the fire pit – Wood Henge! Sometimes there's music, sometimes there's singing, sometimes Adam plays Guns N' Roses on the sitar.
Sadly we didn't have a Midsummer gathering this year, but we did light a bonfire under the full strawberry moon at the start of the shortest night, and ate ice creams as bats circled above our heads. None of them attacked us though, which was good!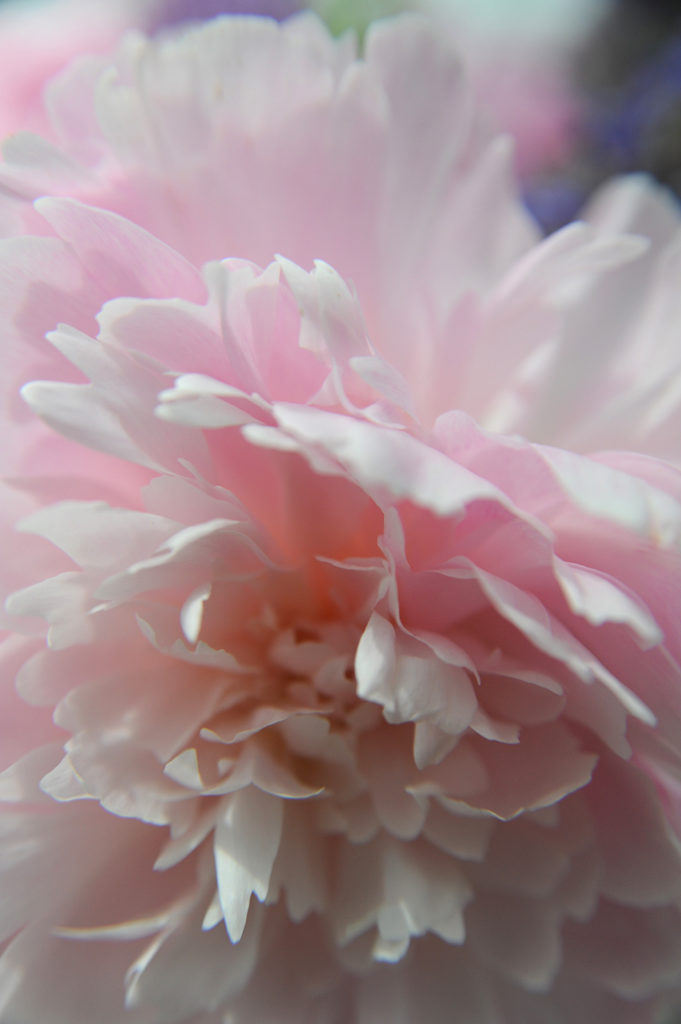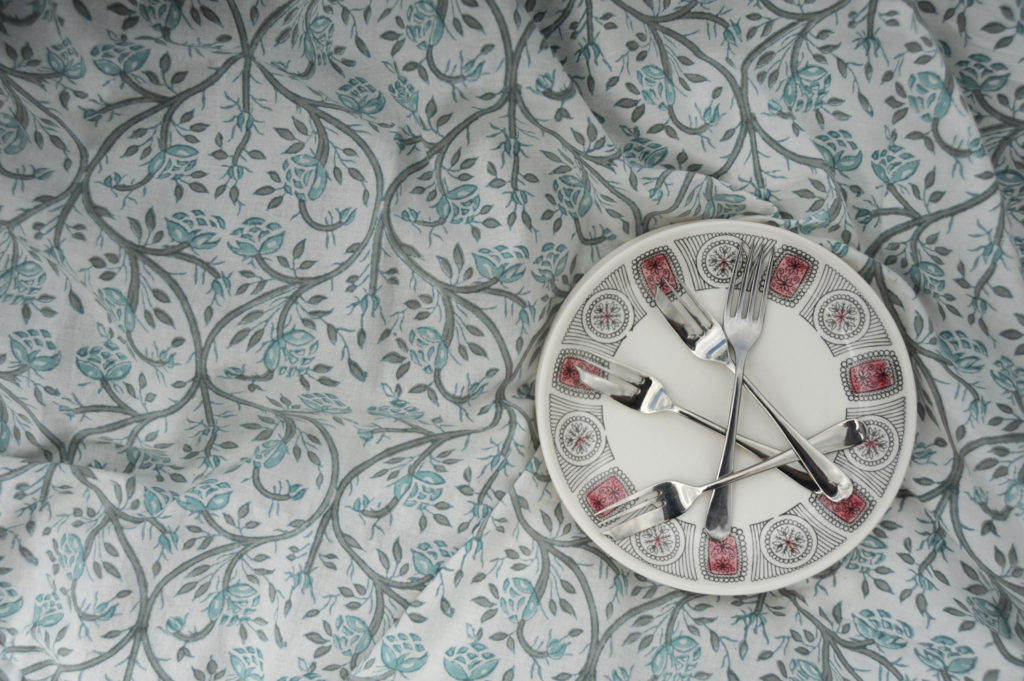 Have I told you about time I got bitten by a bat?!
It was a normal afternoon, late July, a few years ago. Adam saw something moving in the dining room. 'A bird!' he said, putting on his sunglasses for protection and pulling the door to.
A tiny, speeding dot of black was circling the room, occasionally it stopped to hang off the chandelier for a short moment, before swooping off again. A bat.
We both stood in the room, Adam bracing himself, me laughing at his protective eyewear. 'Bats have got built in sonar, he's not going to go for your eyes!' I said, as it dive bombed me in the head, circled a few more times, and then flew up my dress screaming it's tiny furry face off. Out it flew, continuing to circle, occasionally brushing my head. Eventually it stopped, and climbed under the stereo.
As I scooped it out, and held it's tiny body in my hands, exclaiming 'Take my picture! Take my picture!' it bit me on one hand, and then the other. Eeeee! It hurt. Tiny fierce pins for teeth. We got it outside, and set it free.
I thought it was funny, amusing, but a couple of people kind of worried me with, 'Ew, what if it was diseased?'  So I thought I'd set my mind at rest with a quick call to NHS Direct. Ha!
I explained what had happened, and was put on hold. Coming back on the line the woman said, 'Erm, I've spoken to my colleague, and, we think you've got rabies. Can you go to A and E please?'

At the hospital they ran through some questions with me, 'Where did you get bitten?' – 'In the dining room!' 'Where are your injuries?' – I held up both my middle fingers. Apart from the threat of a deadly disease, the whole thing was pure comedy.
I was rushed through to see the doctor immediately and assured that whilst Rabies doesn't exist in the UK, I should take these special antibiotics to fight off any other dangerous nasties that the furry bullet may have been carrying.
Coming home, in the dark, I stood outside the back door as Adam unlocked it and, Whack! a bat (THE bat) hit me in the head! Revenge.
(I did get very sick about a week later, and for roughly four hours thought I was going to die a slow and intensely painful death, but after that I was fine! The lesson here – leave the wild animals alone, Karen!)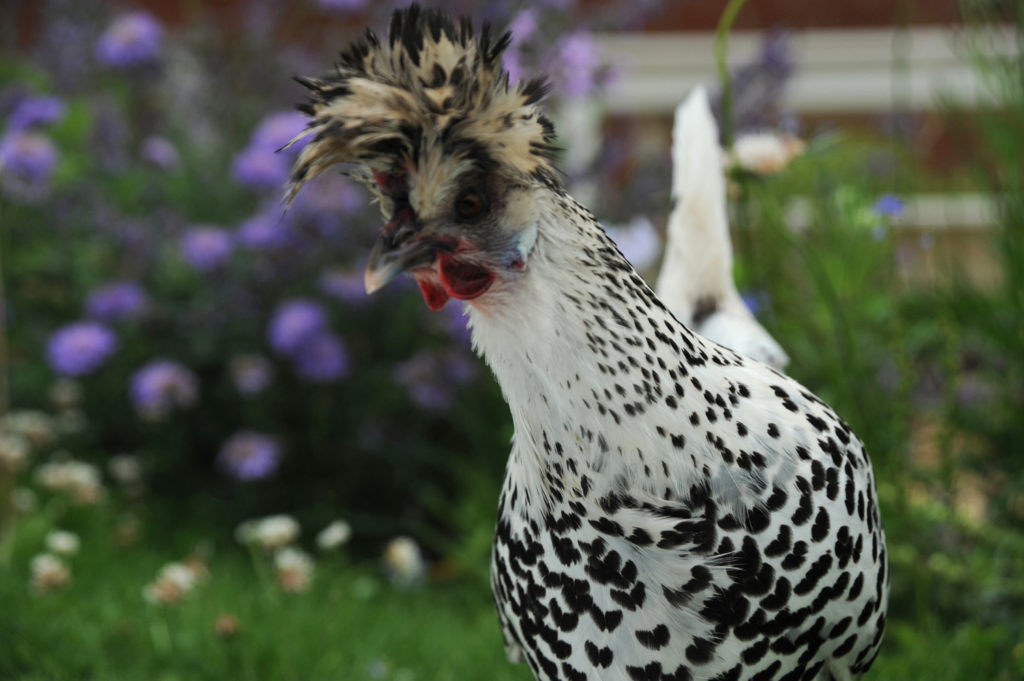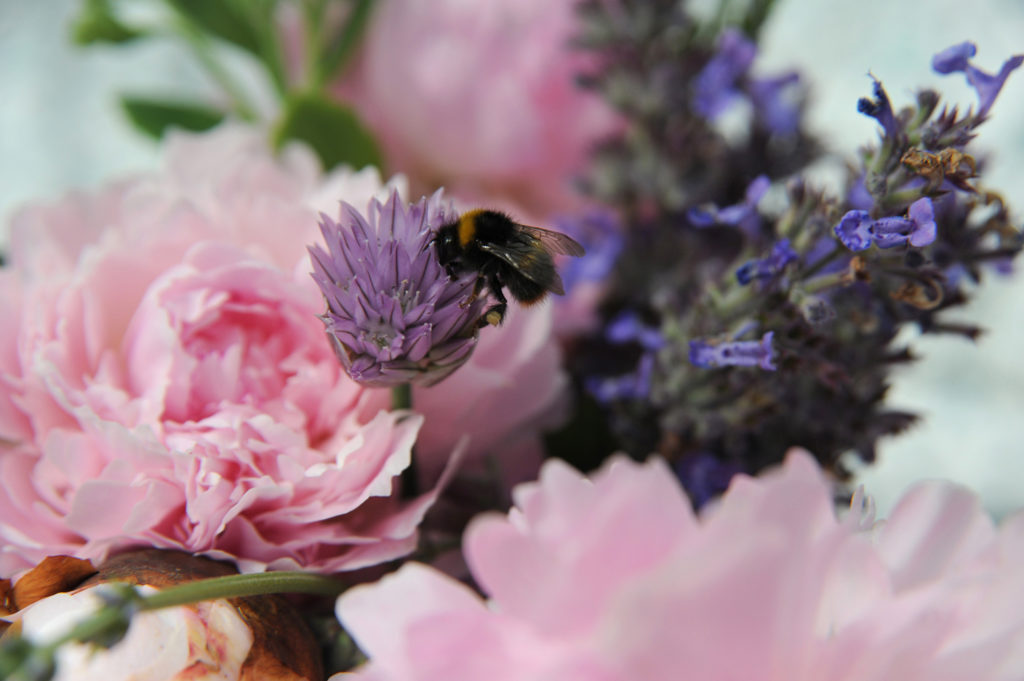 Anyway, having felt deprived of our full Midsummer experience I thought a garden picnic on a warm summers day would be a simple delight to enjoy – just roll out of the back door and no need to worry if it started to rain.
I hadn't considered what the chickens would think. To be honest, it was April who was the worst. Once she'd got a taste for patisserie, there was no stopping her. Whilst the other distracted me, and my back was turned, she lunged in for a pomegranate seed. The others were encouraged by her efforts. I tried waving my Birkenstock at them, but they just thought I was beckoning them over for more!
At one point, lying on the ground, appreciating the little bee that had come to inspect the flowers that I'd proudly cut from amongst the weeds, I felt an unusual rubbing sensation on my left leg. Turning slowly to see, it was April, gleefully wiping her custardy face on my clean clothes.
Once they'd had their fill of sweet treats, they retreated to the flower beds, occasionally patrolling past to make sure there was nothing left for them.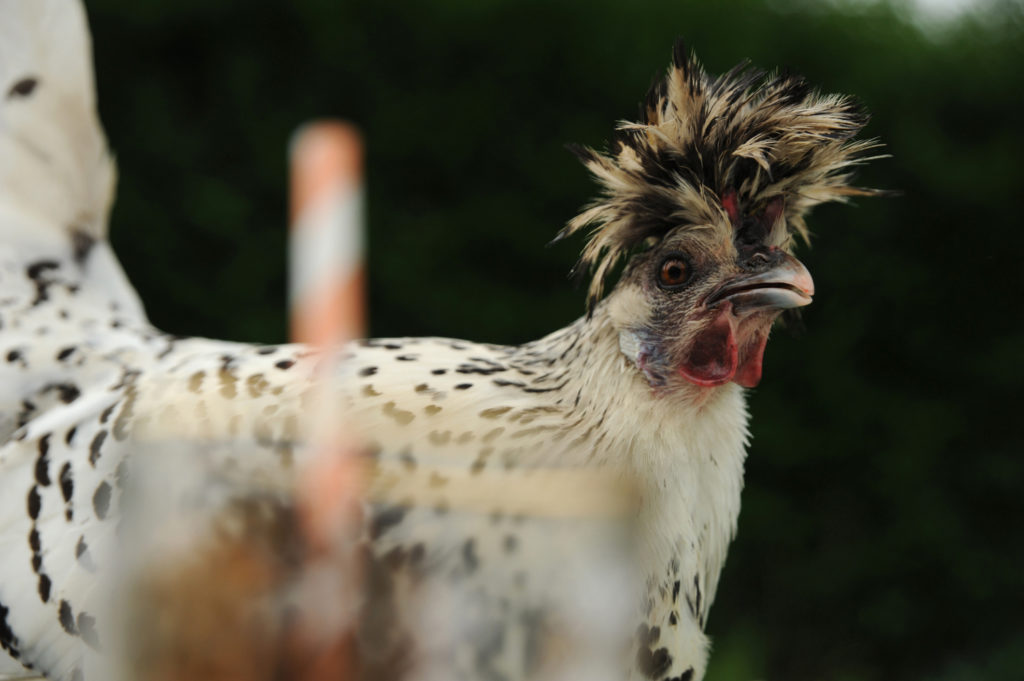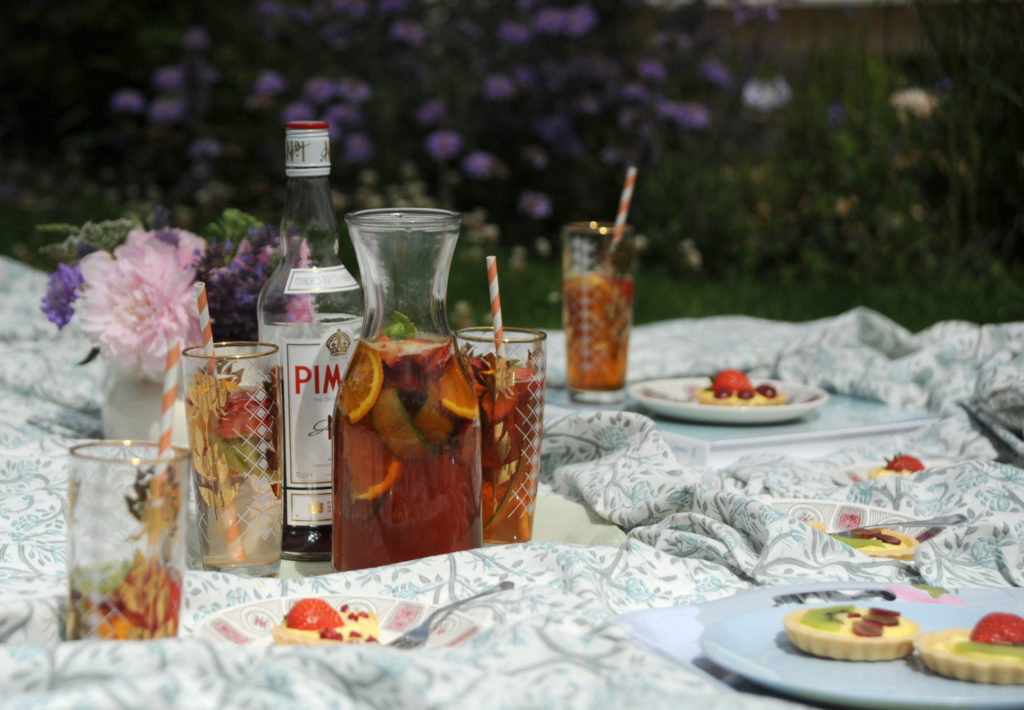 I've been enjoying some wonderful books lately, but Shadow Catchers is just bursting with the most beautiful and inspiring camera-less photography, and I fully appreciated being able to sit and just stare into it's pages without worrying about the time.
I'm not much of a cocktail drinker, but when the guys at thebar.com asked me what my favourite summer cocktail was, it had to be the good old-fashioned classic, Pimms and lemonade.
I didn't even realise Pimms was alcoholic for a while! (But yes, this is coming from the same person who got bitten by a bat in her own dining room, so, you know!) It's a proper summer drink when it's full of fruity bits.
We usually make big jugs of it, but I thought the carafe would be fun and stop the flies from popping in for a swim or a loll on an orange-slice lilo.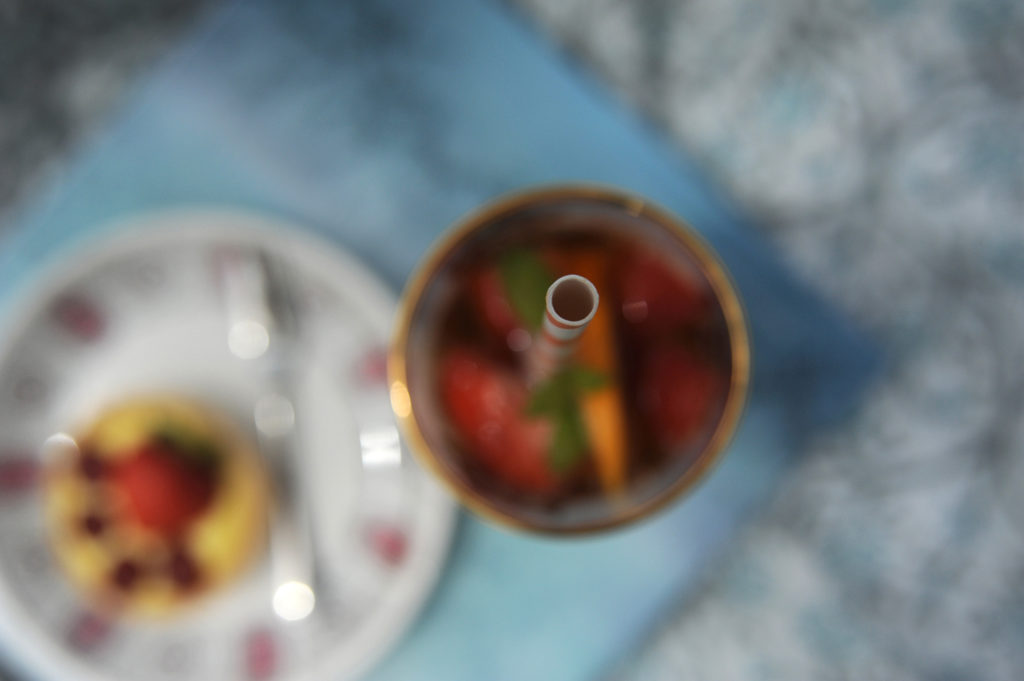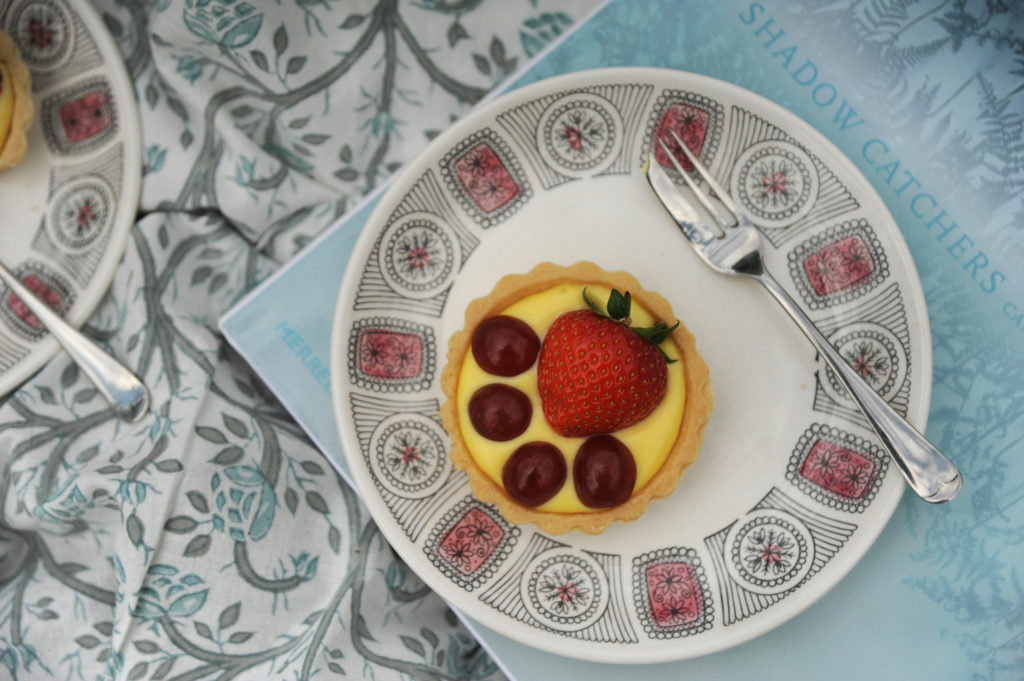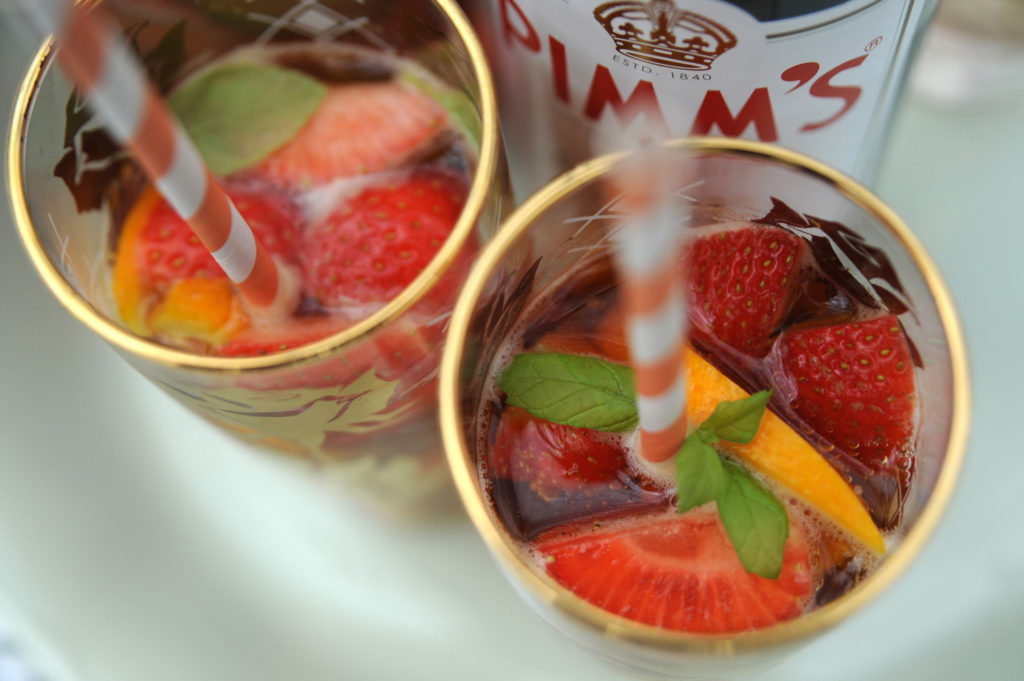 The Pimms recipe from thebar.com recommends mixing it per glass, but as we generally only have drinks with friends, I just like to sling it all together in one go – 1 part Pimms to 3 parts lemonade, a handful of ice, some slithers of cucumber, sliced orange, strawberries and mint. Some nice tall glasses are also handy (these beauties belonged to Adam's great aunt), as are straws, so that you can use them as a tool to get all the fruity bits without getting your hand stuck in the glass. (I'm full of life lessons me!)
Sometime you only have to go a few steps outside your door to find something lovely, and even very persistent chickens can't fully sabotage that!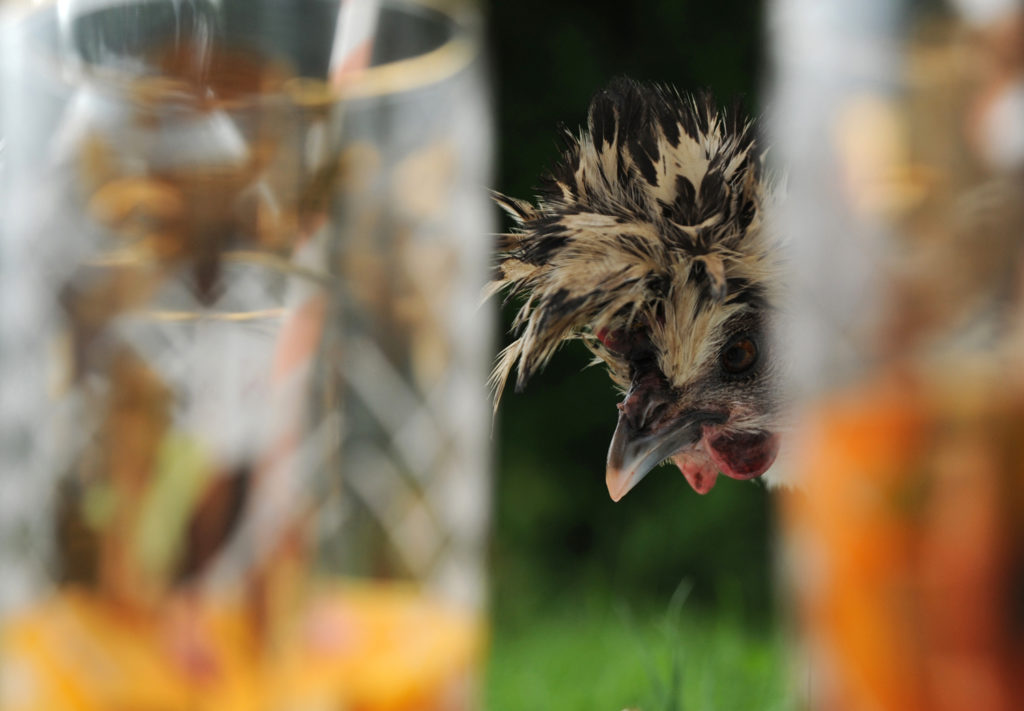 This post is sponsored by thebar.com All words, thoughts and chickens are my own. Lucky me!