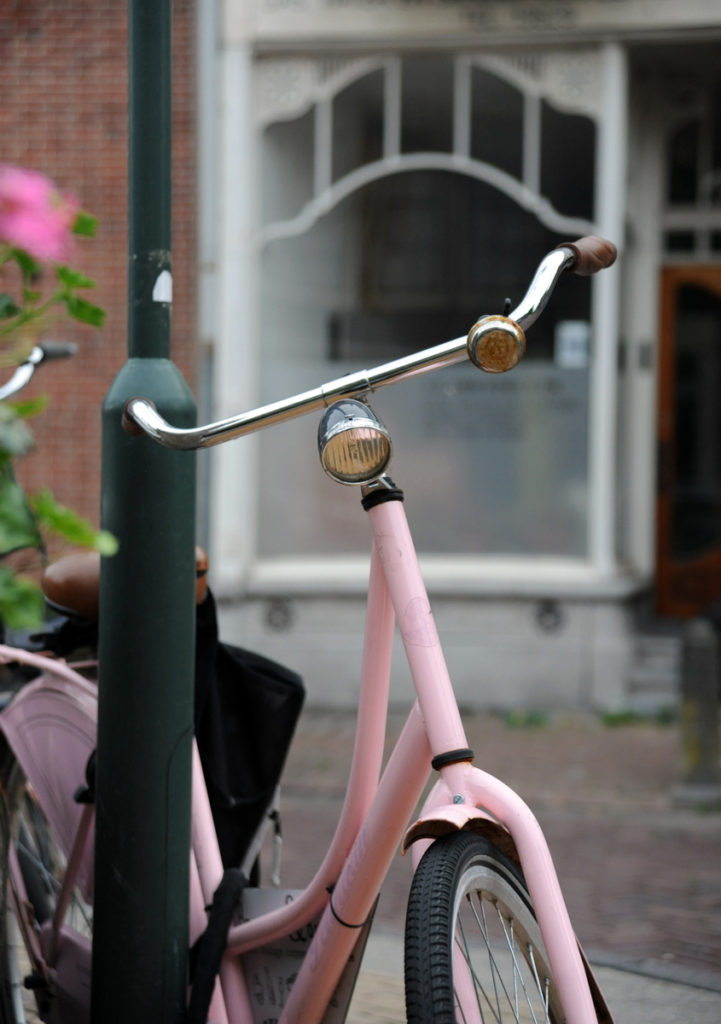 'And this is the Rockefeller Centre, and this is the Empire State Building,'  the lady in the next seat told me, as we trundled down the runway, 'And this is the view from the Statue of Liberty, and this is the hotel, and this is the rubbish outside the hotel in the morning, and this… look!' she exclaimed as she zoomed in on the clear plastic bin bags, shuffling back and forth on the screen, 'That's our rubbish, in there! That bag!'
I was, of course, enthralled.
I'm getting used to travelling alone. I am happy with my own company. I am happy talking to strangers. I feel pleased that I can drive–train–train–fly–train–train, to another city, in another country, and meet up with a bunch of other people who are equally as interested in all the things as I am.
In Gouda's Unique restaurant I sat at the end of a long table, surrounded by fabulous Italians. I soon found myself speaking fluently, sharing knowledge and chatting about wine. That's not true. I just kept saying 'Tutti Biscotti' and 'Buono buono' whilst smiling in between mouthfuls. Luckily, they all spoke great English and were willing to do so, for my sake (and theirs).
Gazpacho. Steak tartar. Risotto with Chicken of the Woods mushroom and Madeira jus. Dutch beef with asparagus. Apple tarte tatin with basil ice cream. Only five courses. Eyes bulging.
I've never eaten Chicken of the Woods, to be honest, I didn't know it was edible. The texture of chicken, but it's a mushroom – some sylvan trickery right there. It used to grow from a tree trunk in our garden, and when it looked ripe to spore I would walk past with my breath held, just in case. Had I known it would make a delicious dinner I would have gone at it with a knife and fork.
I realised that I really was living the dream when I reached my hotel room and found a wheel of cheese, a packet of stroop waffles, and an informative cheese factsheet on my bed.
We stayed at the Best Western Plus City Hotel Gouda, next to the former gas and light factory, with the river in front. Lining the corridors, outside each room, was a large photograph of a local scene. I thought mine was of a toilet. Turns out it was actually a basin from the 17th Century fish market. And those sedatives on my bed? Complimentary mints.
My peaceful slumber was interspersed with mushroom night sweats and dreams of yellow gold. Should have had those mints.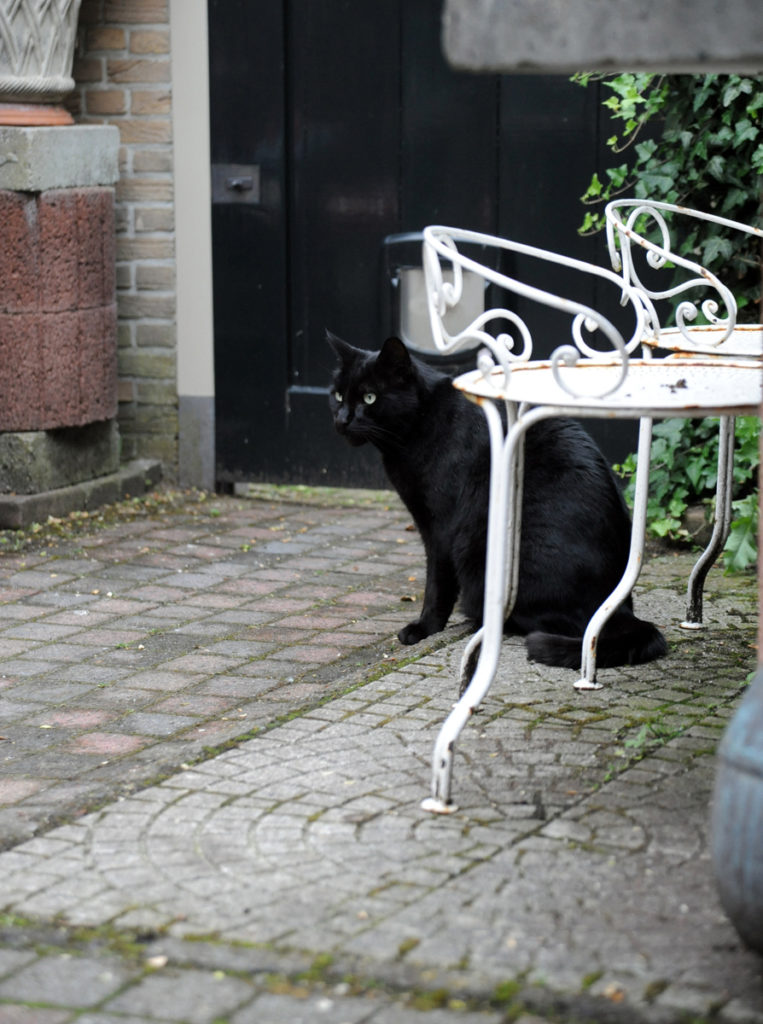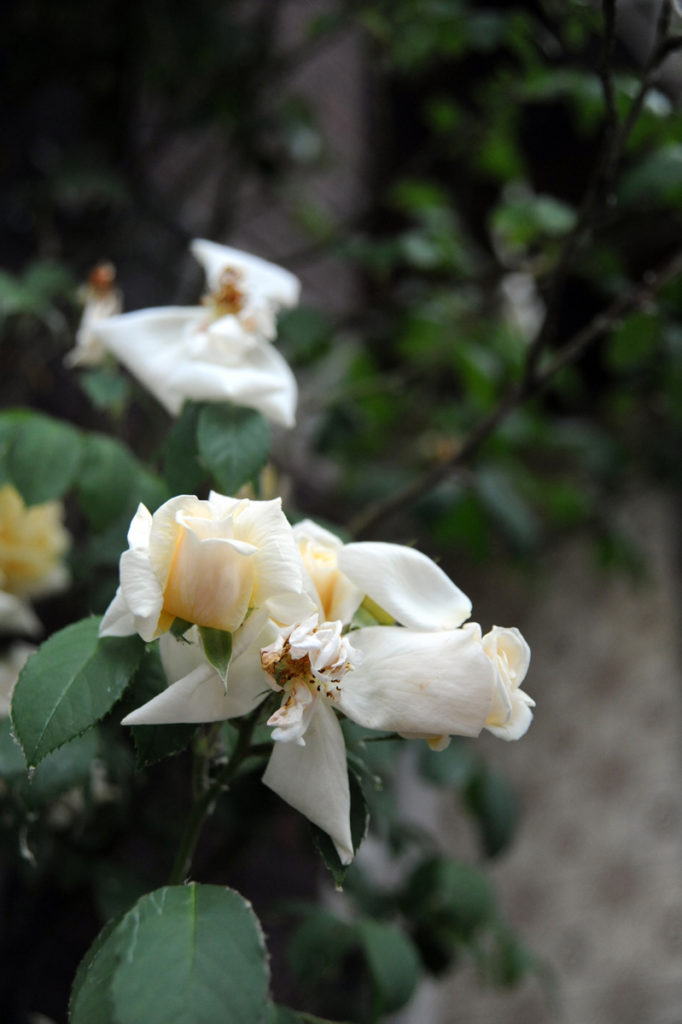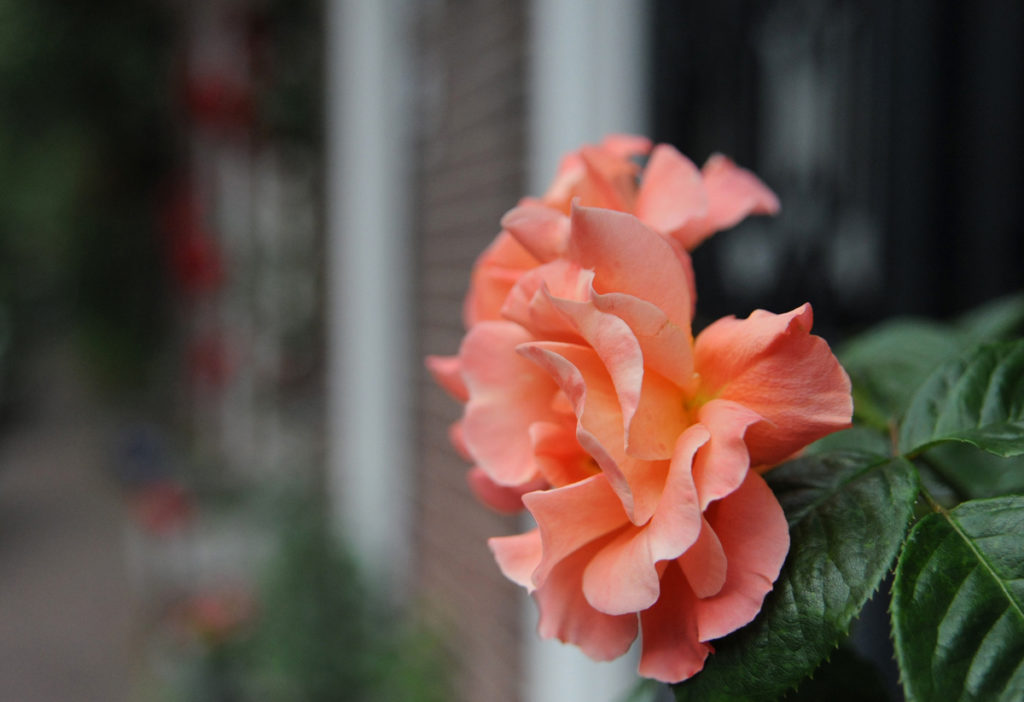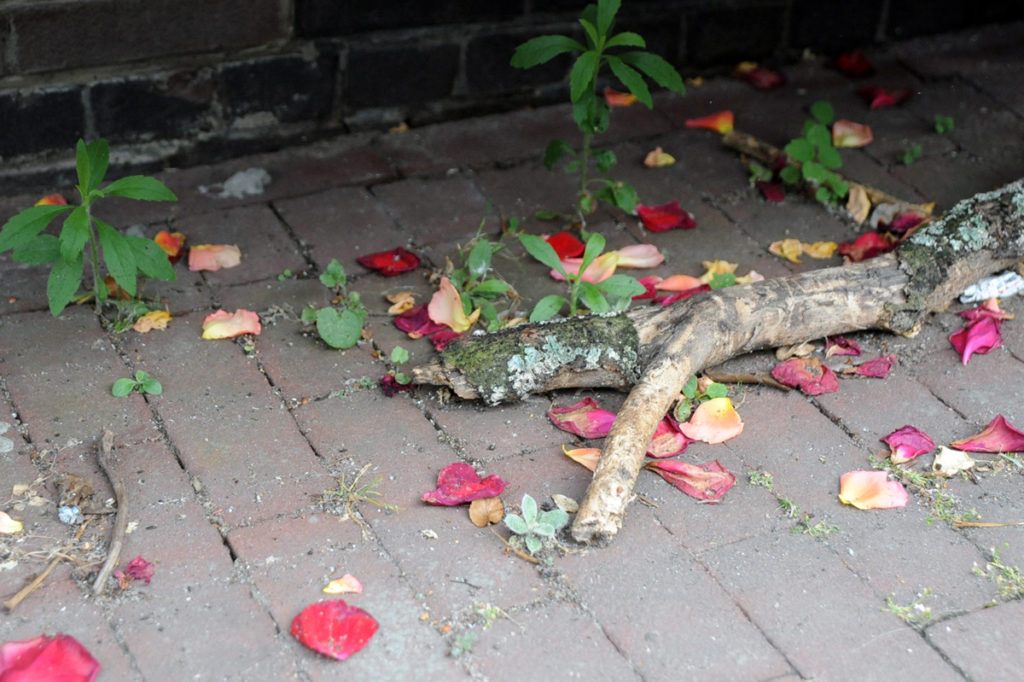 We walked through the city, taking in the grachts (not canals!) and making our way, via a small house with a panther-like cat called Freddie, to the Kamphuisen siroop wafel factory.
Through a hidden door in a room at the back of the shop, we discovered the factory.
Climbing the spiral staircase, we watched the conveyor belt from above. Double baked waffles with sticky caramel syrup clip-clopped their way past below. Downstairs we could collect a hot, fresh waffle. There was a slide to take you straight to them.
Throwing myself down a chute in a food factory has never seemed quite sensible to me, (I've seen Charlie and the Chocolate Factory) so I took the stairs.
The smell of warm waffle wafted.
In the centre of Gouda, opposite the magnificent Town Hall, is De Goudse Waag. What was once the Weigh House for all the cheese of Gouda, is now a centre for cheese tasting, cheese buying, and cheese museum-ing (You're right, I didn't think that one through).
We rummaged round the museum, marvelling at the frames full of fascinating (and often quite amusing) cheese labels, and ate cheeses of different ages – young cheeses just four weeks old, and old cheese that had been matured for two years or more. Good cheese. None of that springy rubbery supermarket stuff you might have been misled to believe was Dutch cheese.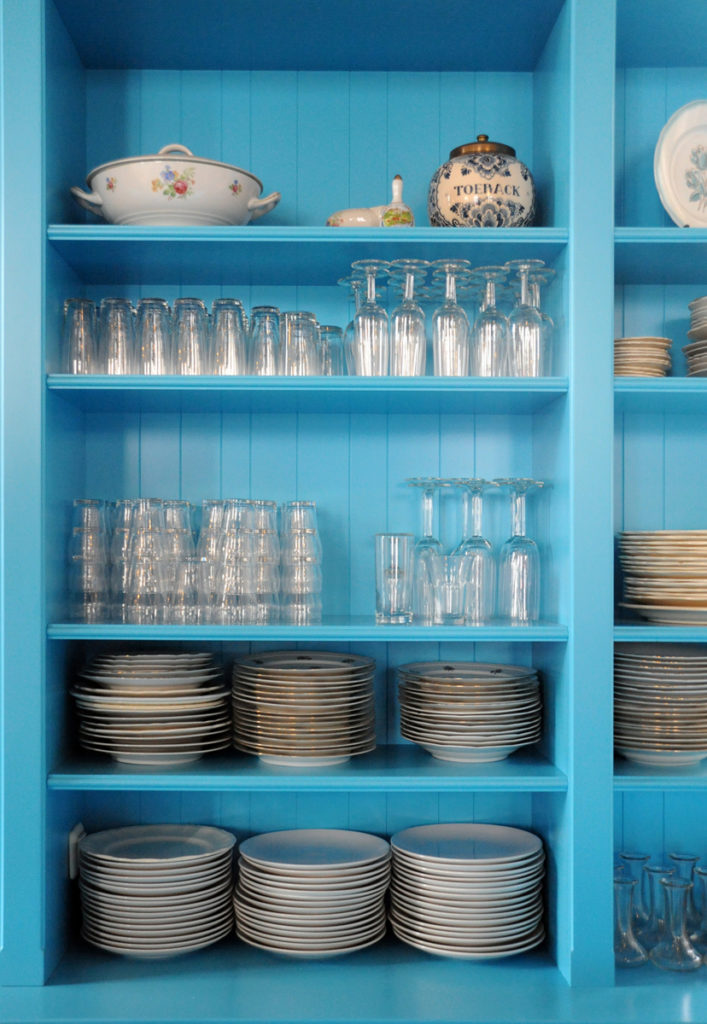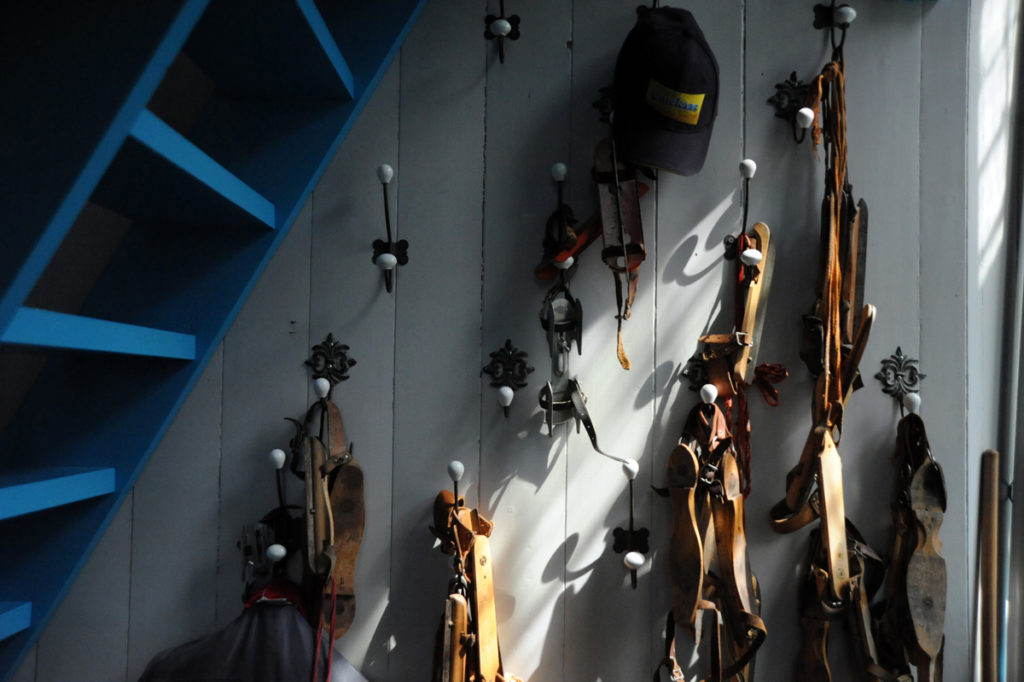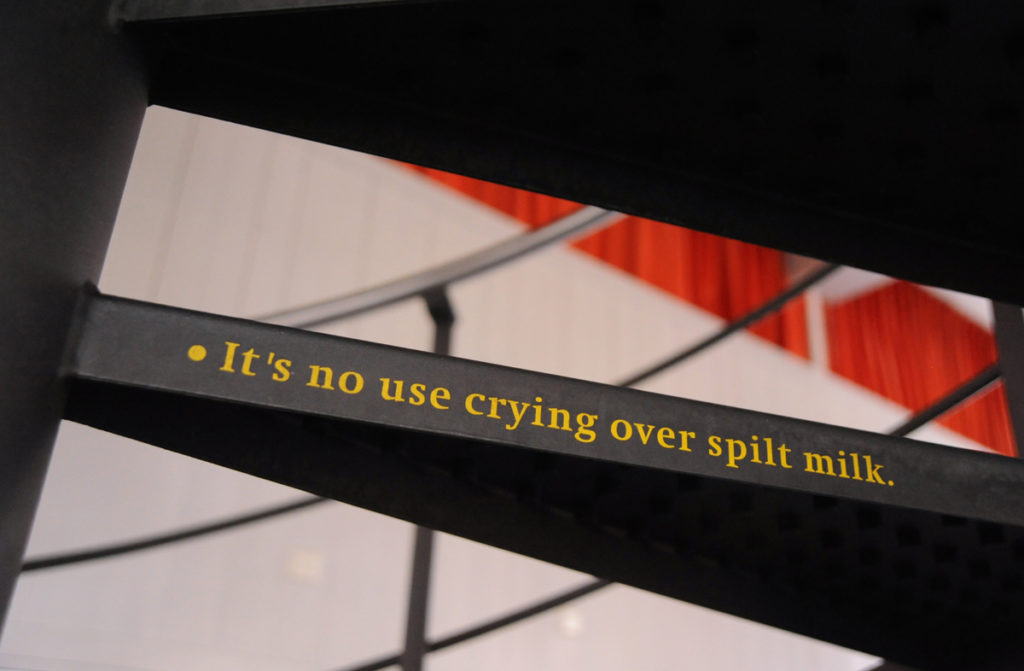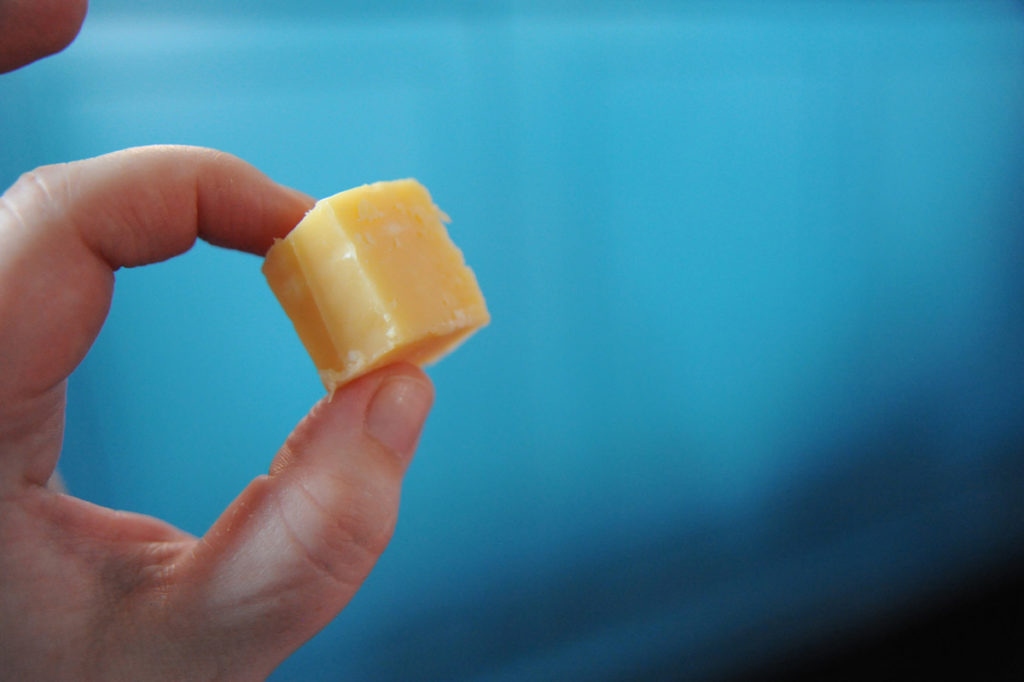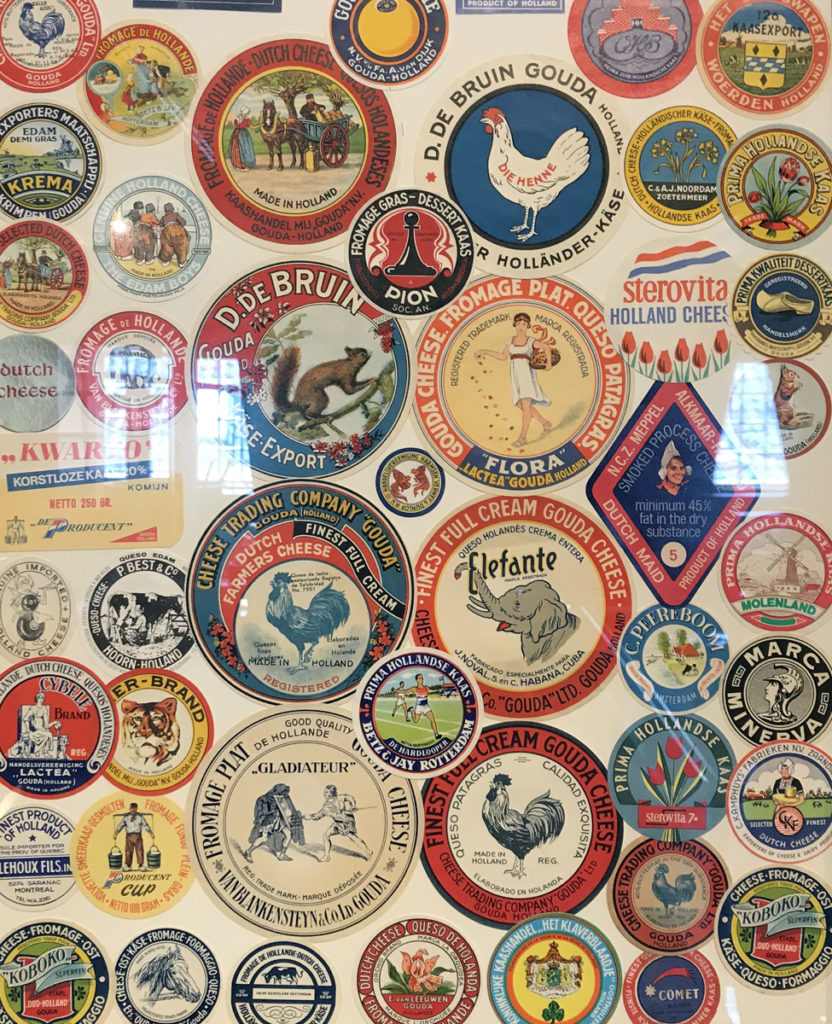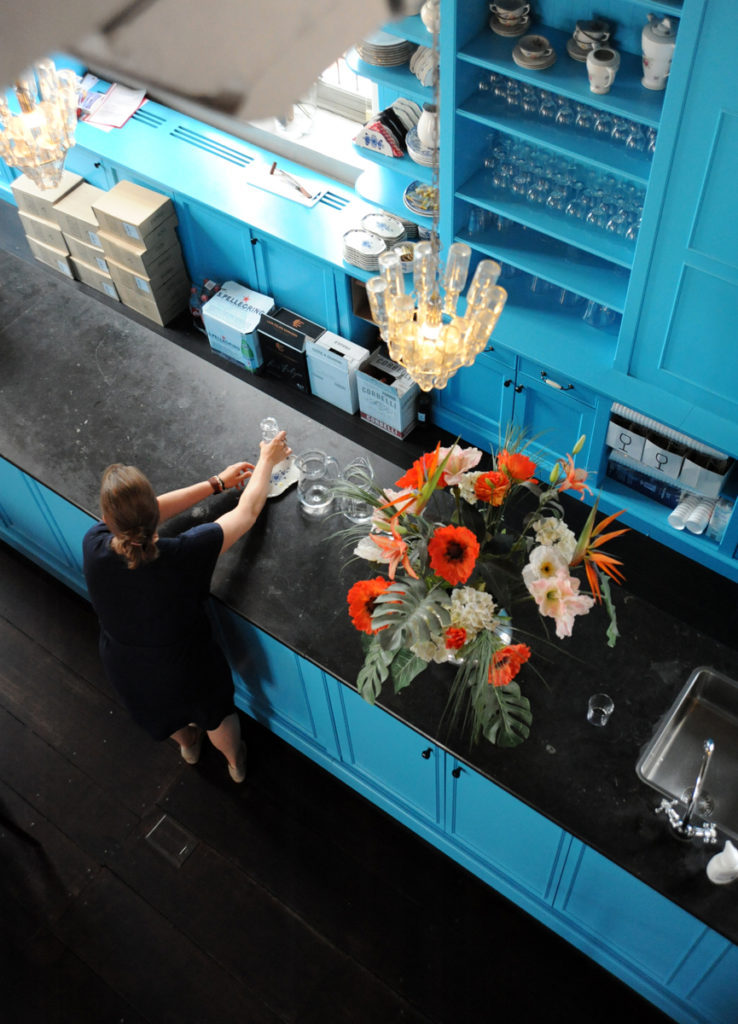 Cheese Valley is a small region in an area known as the Green Heart of Holland, covering four towns and cities, each with its own cheese history and traditions. Bodegraven-Reeuwijk, Gouda, Krimpenerwaard, and Woerden.
They call their Gouda cheese 'yellow gold'. For centuries these cheeses were made in the region and traded in Gouda city. Not made there, just traded there.
In and out of the courtyards of the hofjes, peering in windows at beautiful homes, finding cats and roses. Maybe this story should have been entitled 'Cats and Cheese'? In fact, I'd be happy to dedicate an entire website to that, or my life.
Leaving Gouda we drove alongside the green covered canal, a crow flew, same speed, beside my window for a while. It was magic. Gliding past neat houses and lush fields, Grandmaster Flash, it's like a jungle sometimes, playing quietly on the radio.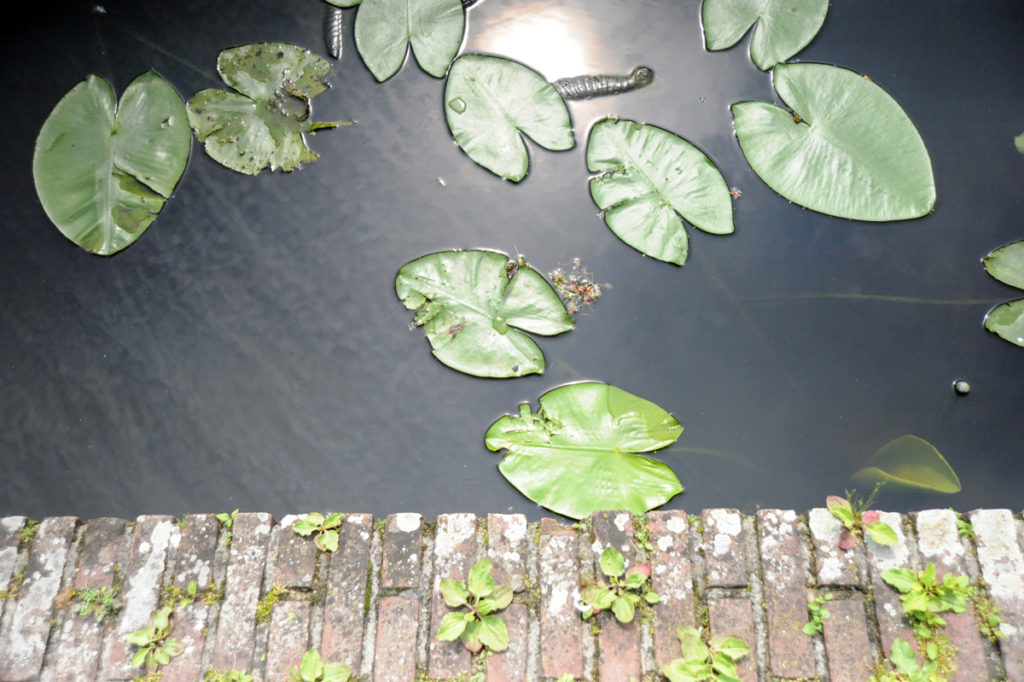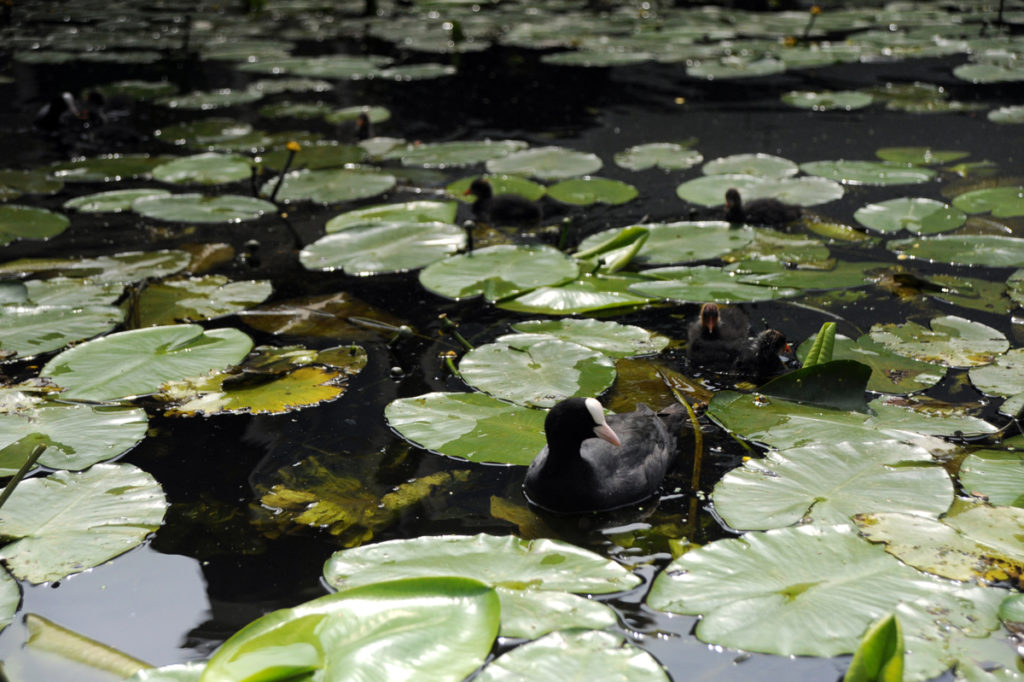 We squeezed through the narrow streets and arrived at De Munt, a restaurant located in an old bank in Bodegraven. We were welcomed with plates of local cheese, served traditionally with mustard, and trays of drinks. At first, I thought we would need to choose a drink each, but no, all five glasses were for me. Sauvignon Blanc, Chardonnay, a couple of different Leffe beers and a very grapefruity double beer from the local brewery, de Molen.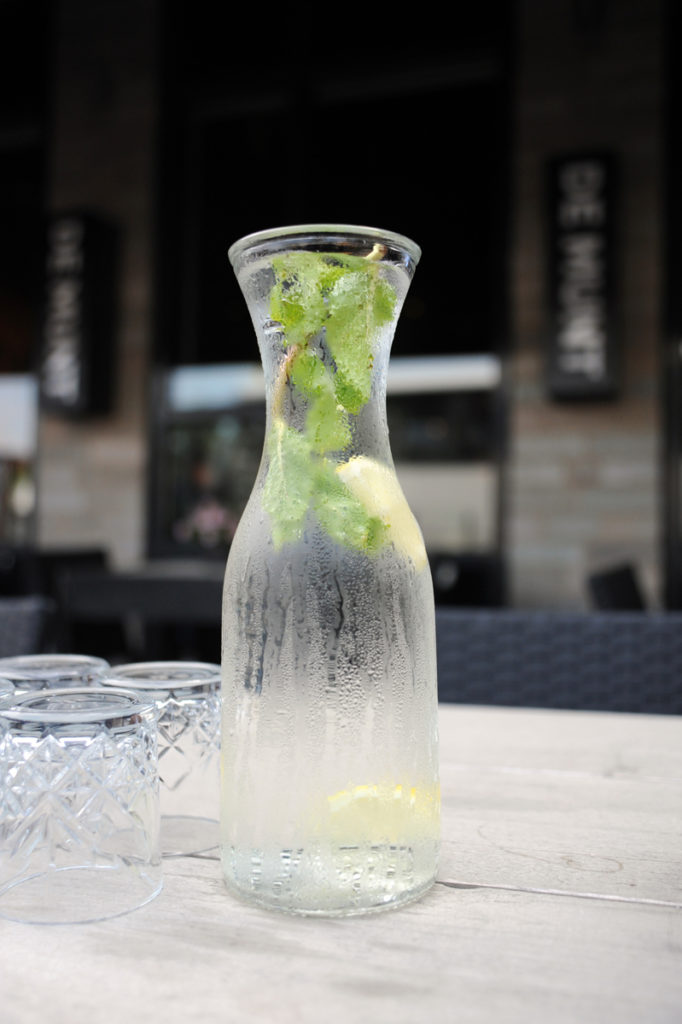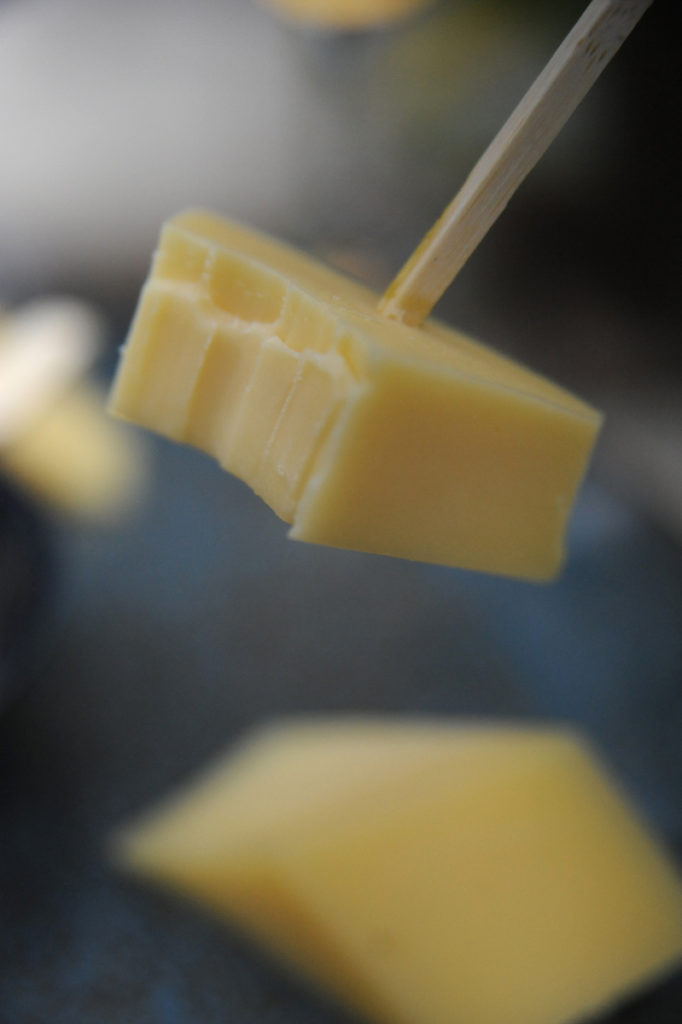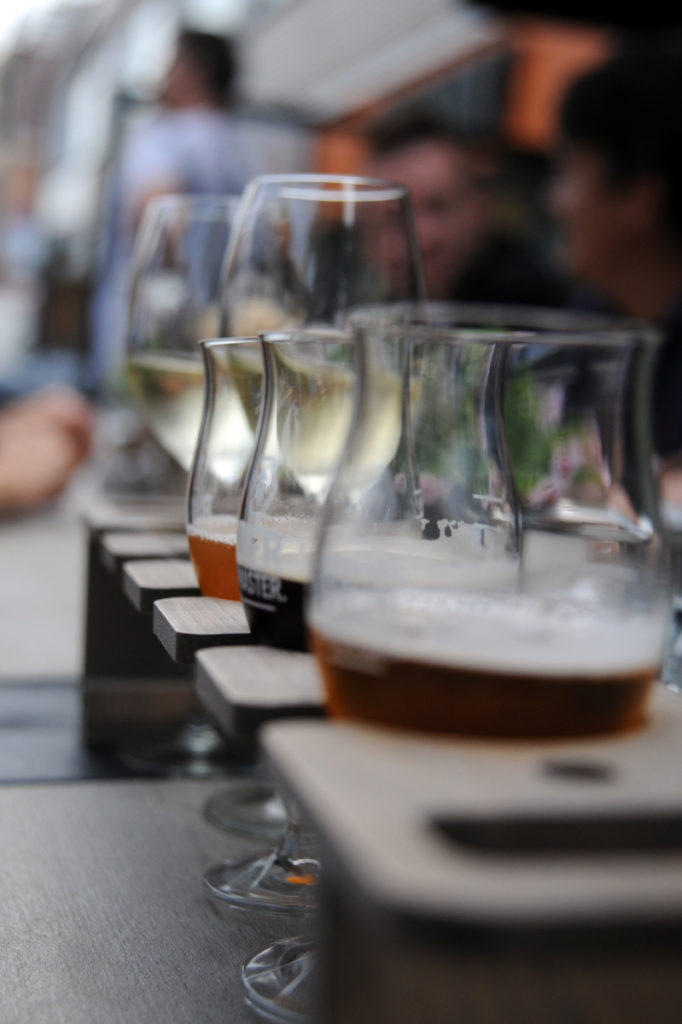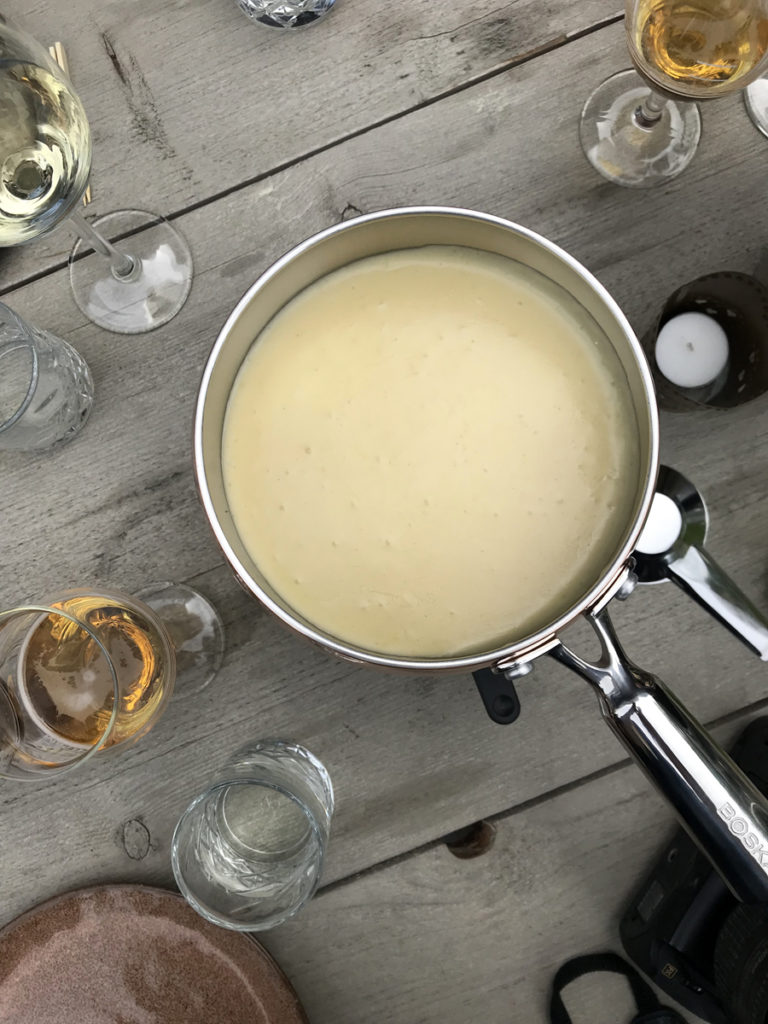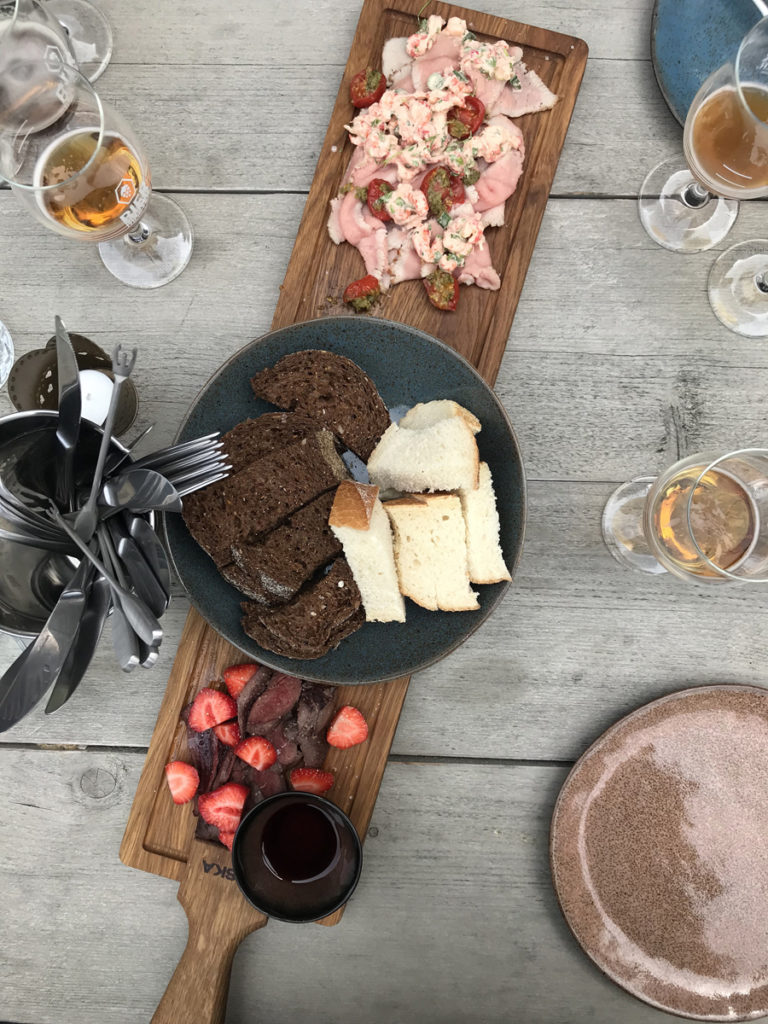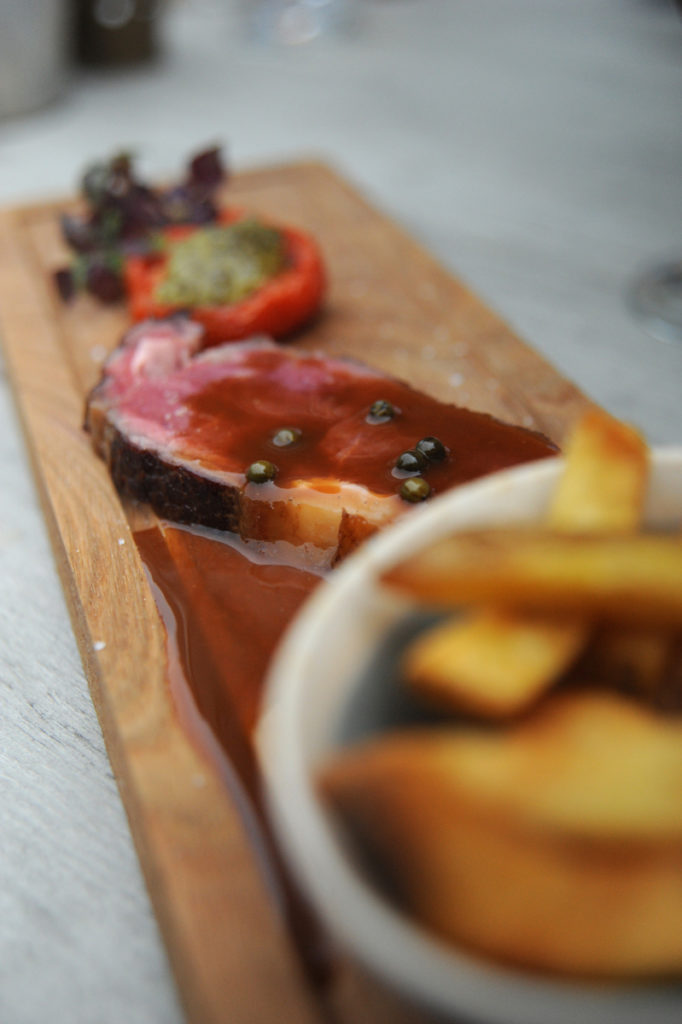 Then came the fondue. I've never had fondue before, ever.
Everything was local, top quality, easy to source, and delicious to eat. Goose with strawberries and raspberry vinegar. Crayfish with local beef. Beef with tomato and herbs. Chips with truffle mayo. Cheese fondue and bread. I repeat, cheese fondue and bread!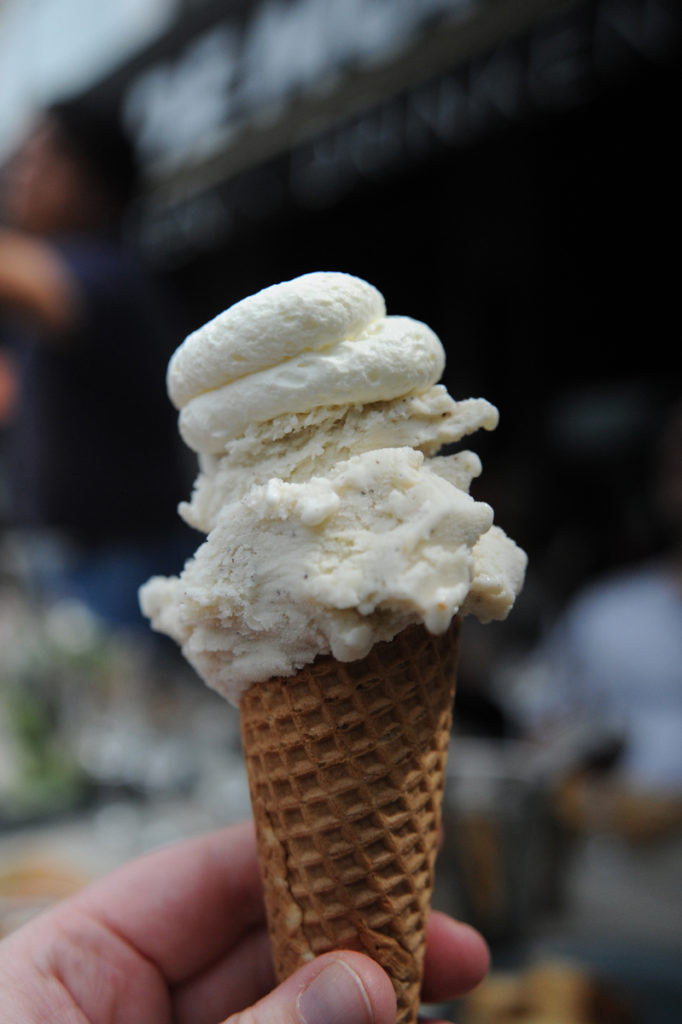 Gratefully clutching cones of award-winning full-fat vanilla ice cream in hand, we continued on to the brewery (what kind of dream world is this that I am living in?)
Brouwerij de Molen is one of the top 100 breweries in the world (and number one in The Netherlands) making 20 regular craft beers, and over 1000 variations – they like to experiment, and they're good at it!
Back on the road, and a short trip down narrow lanes with steep banks dropping away, down to the dykes and the fields, goats and cows, we arrived at De Twee Hoeven.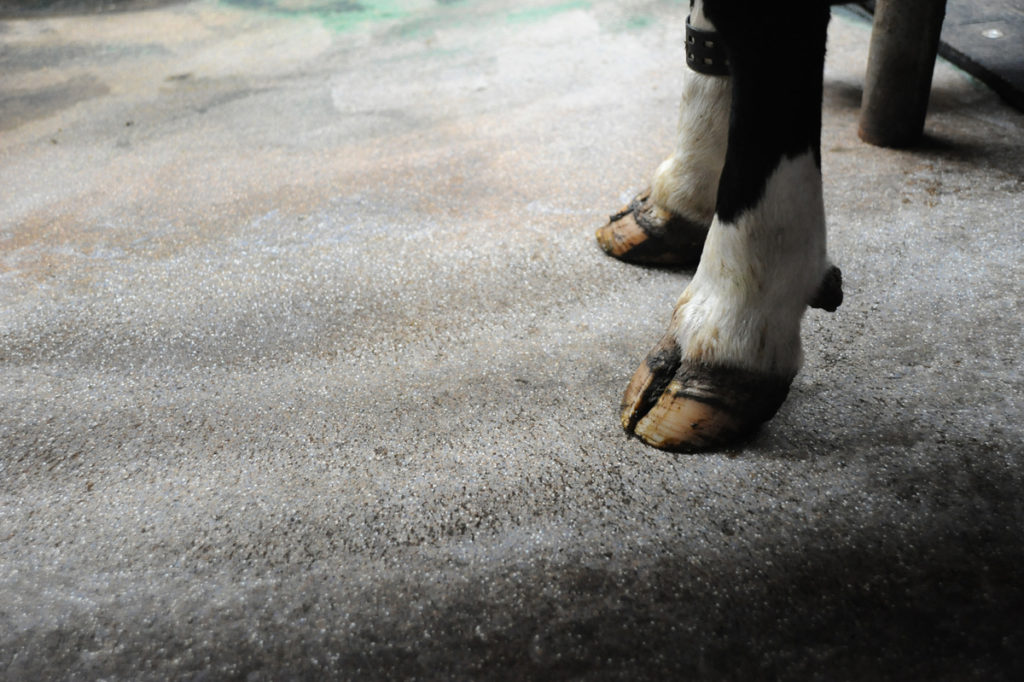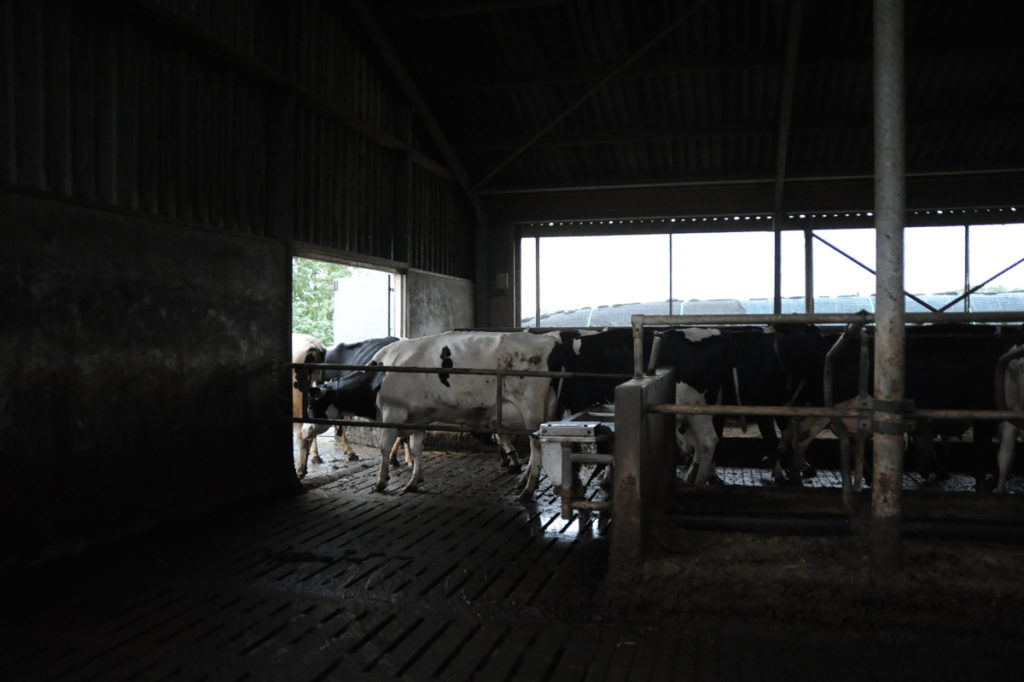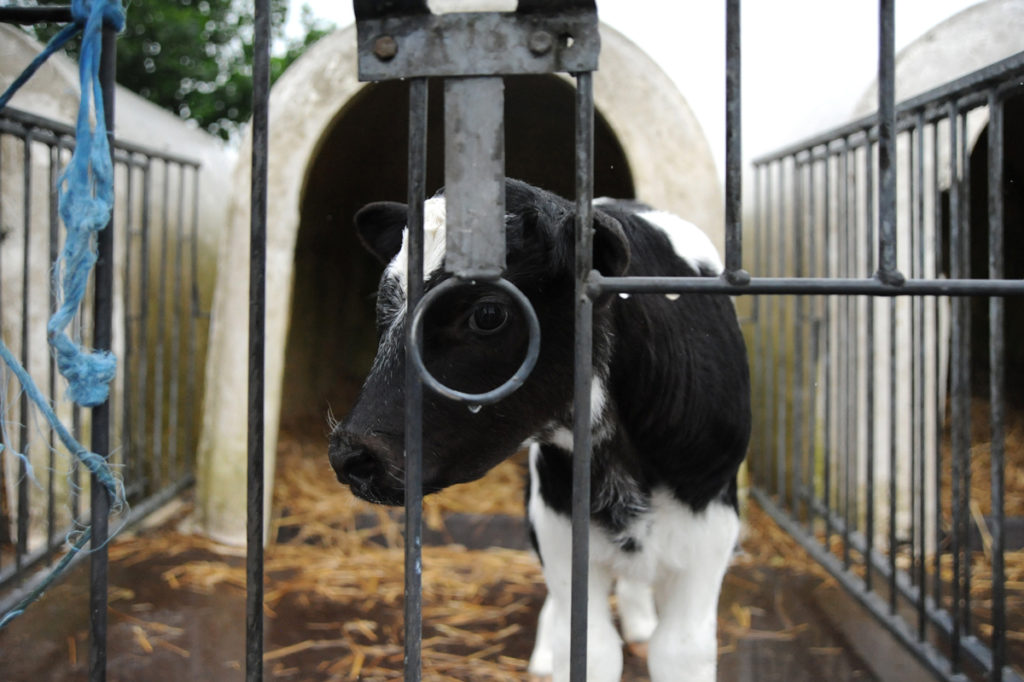 Milking 180 cows each day, this fourth-generation farm produces 150,000 kilos of cheese every year. We toured the farm, saw the cheese making facilities, the big salt water baths that the cheeses are dropped into, the stores and then, the cows. It was coming up to 5pm and the ladies were wandering in from the fields for milking time. Everything was immaculately clean, spacious and genuinely top-notch, but I couldn't help but think it was like a cattle work camp, with the best conditions though, and how horrible some dairy farming methods are in other parts of the world.
A cow licked my elbow and I thought my day was made, until I discovered a pile of cats, and had my second fondue of the day. Second fondue of my life. The dream!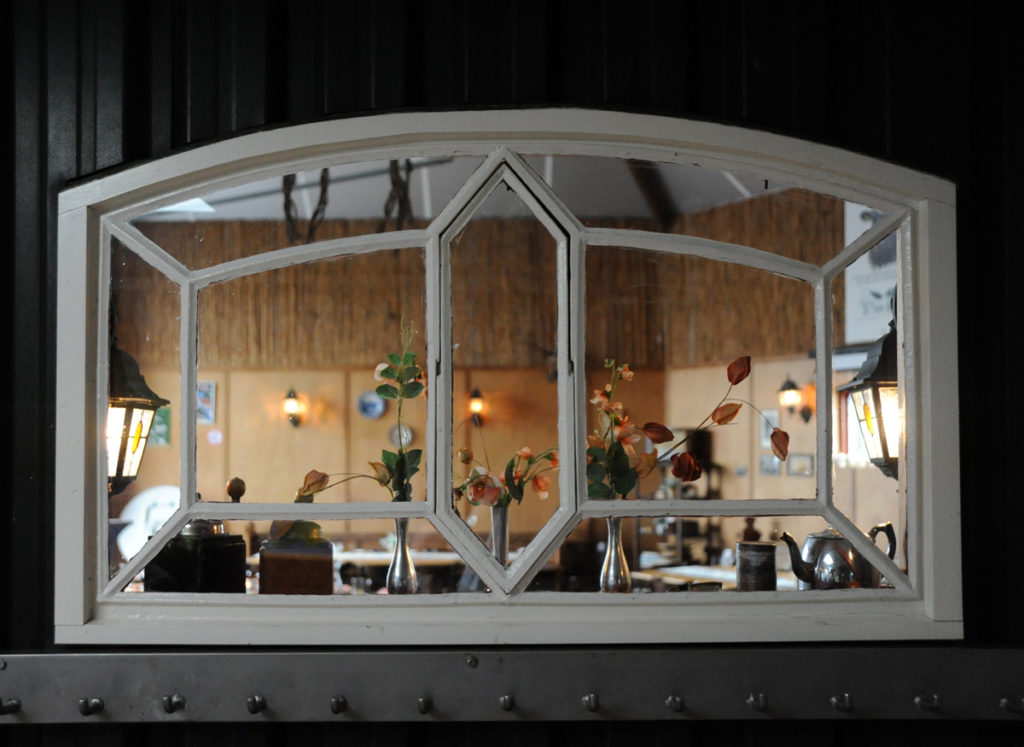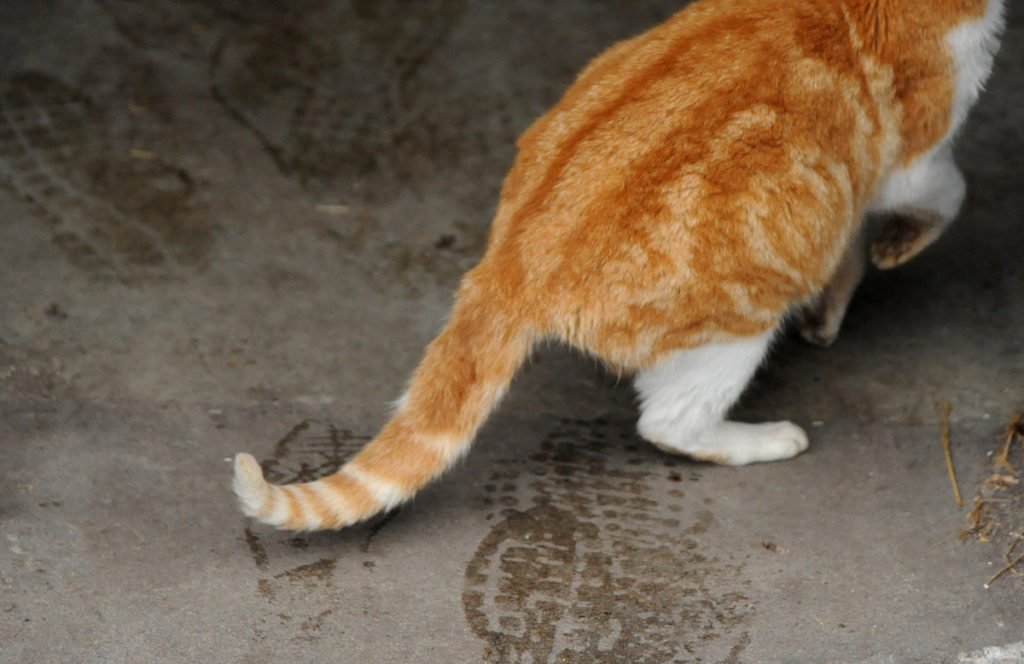 Making room for more food, which is not so hard to do when it's delicious (and I do think all the good cheese acted as a digestif) we spent the evening at De Florijn in Nieuwerbrug, on the Rhine.

The restaurant has been awarded the Michelin Bib Gourmand for nine years in a row. Chef Brenda de Graaf greeted us with a delicious, and in many ways, rather unusual, menu.
Broad beans with egg yolk and courgette. Local beef with caper berry and sunflower seeds. Asparagus panna cotta with tarragon meringue, apple and watercress. Turnip top soup with tomato. Lamb with white asparagus and peas. And a dessert of rhubarb – sorbet, ice cream, mousse, macaron.
I don't think I've had a savoury panna cotta before, certainly not with asparagus and meringue. On the first mouthful I was disturbed – my brain knew the consistency and said it should be sweet, not savoury. I persisted, my brain learnt something new.
Everything was great, but the dessert was greatest.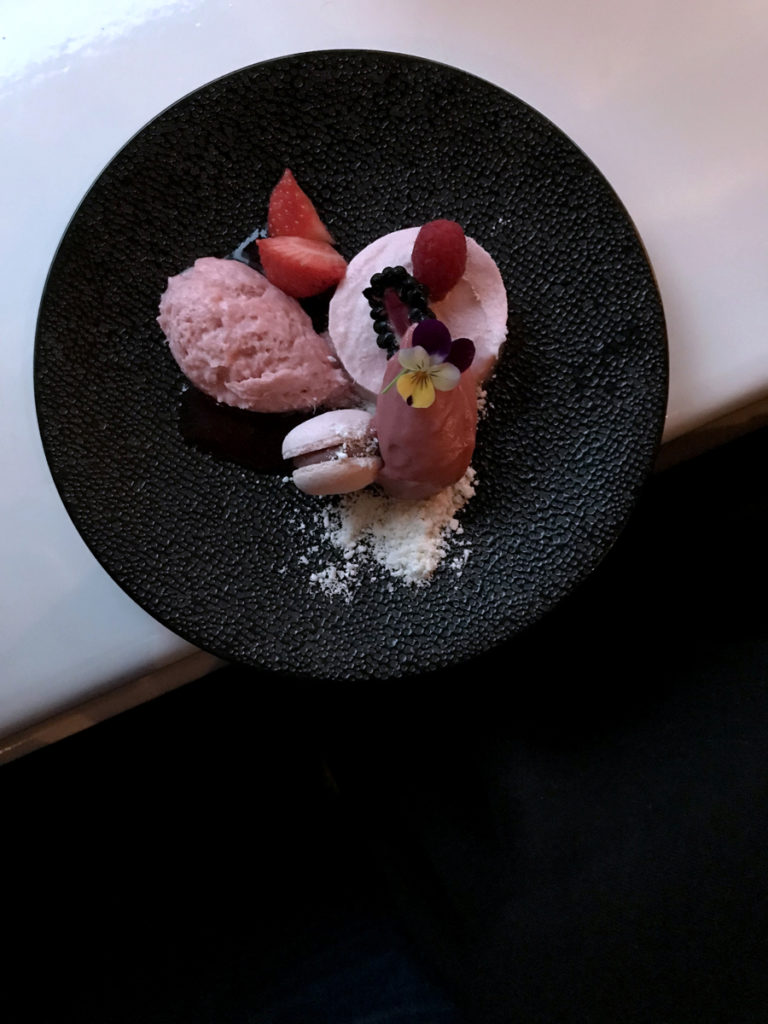 When I woke up it was Grass Cheese Day.
Excited, I rushed down to meet the others. After a short walk around Woerden, taking in the Mill de Windhond (windhond means greyhound) with it's paper bags of pancake flour for sale, and the 100 year old Reypenaer cheese warehouse, on our way, we arrived at the Cheese Experience Centre.
We were greeted by the mayor of Woerden and watched a film about cheese. Grass Cheese Day is all about celebrating the start of a new cheese season. In the spring the cows are let out into the lush green meadows to feed on the fresh grass, the first cheese made with this milk is the Grass Cheese.
Woerden's first farmers market was held in 1410 and is famous for its regional products. The cheeses arrive on tractors, and on Grass Cheese Day, the dignitaries and visitors arrive in horse drawn carriages.
Climbing up into a traditional carriage, drawn by two horses, we became cheese guests on parade. Through the streets, behind the band, waving at passers-by and cheering children, a line of carriages behind us, and somewhere, a massive 150 kilo cheese to be auctioned off for charity.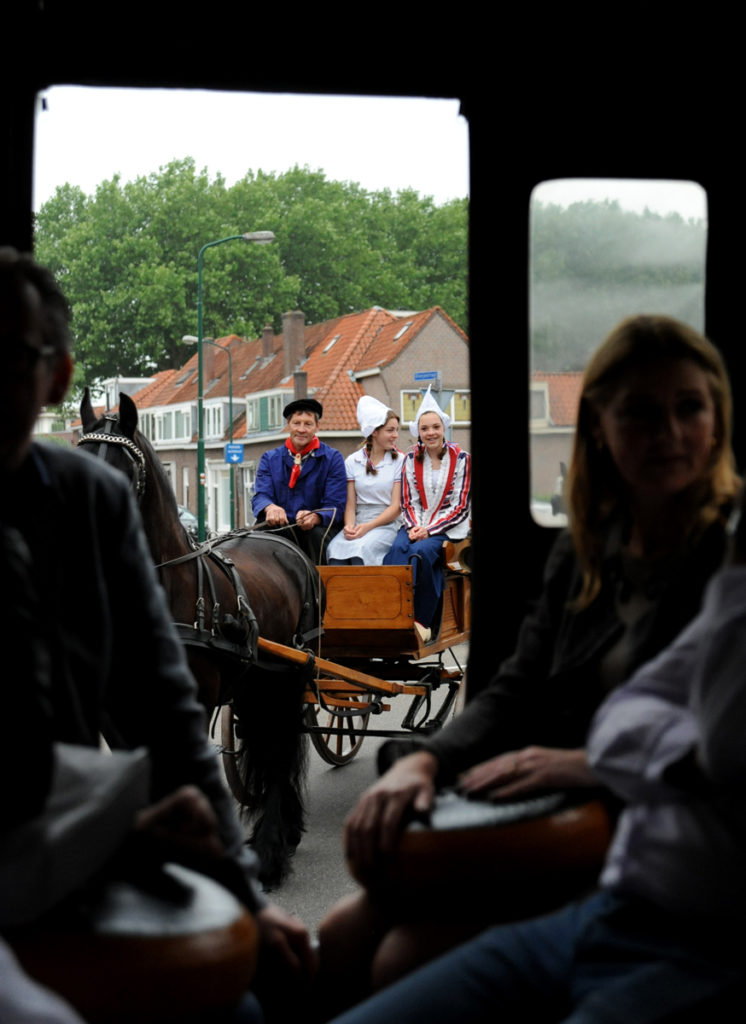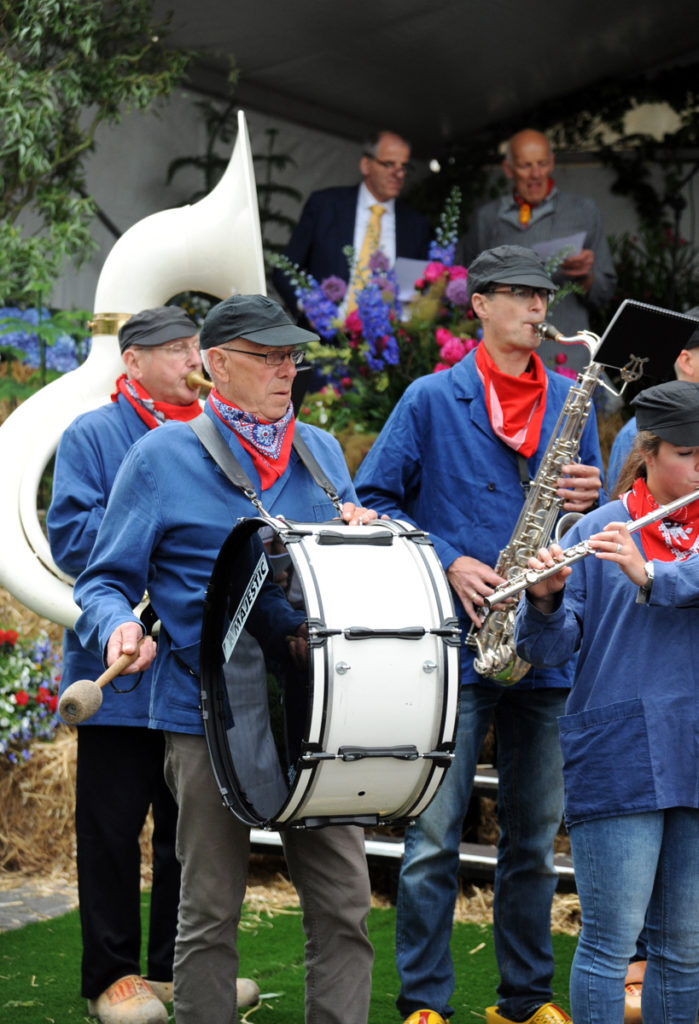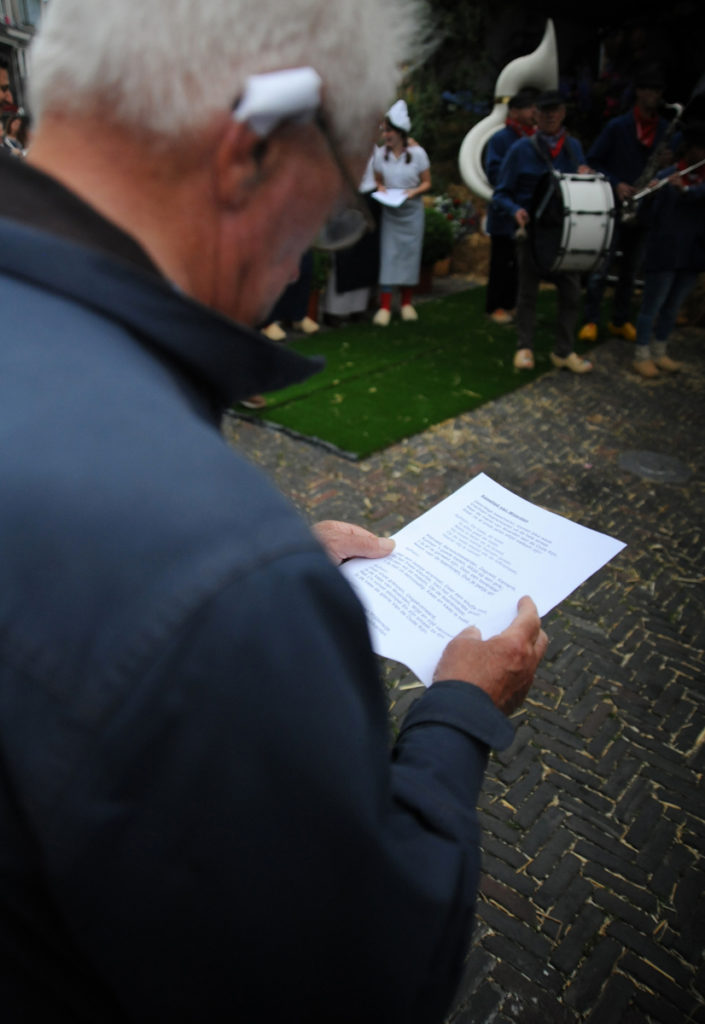 Four men wrestled the cheese beast onto the stage, the crowd went wild, press camera-flashes firing, the band playing on. There was even a special cheese song. Someone told me the lyrics said 'on your breast, cheese tastes best on your breast'. I've google translated it. Bread not breast.
"The cheese the cheese, everything is smooth
Nothing is better on your bread
He is keen on big people
Everyone praises the cheese on the cheese
Hooray, you are full fat"
There was also something about a magic wand taking care of the peasant women, but I forget. It was one of the most surreal experiences of my life, and I just went with it, embraced it, and thought about the cheese, and the waffles.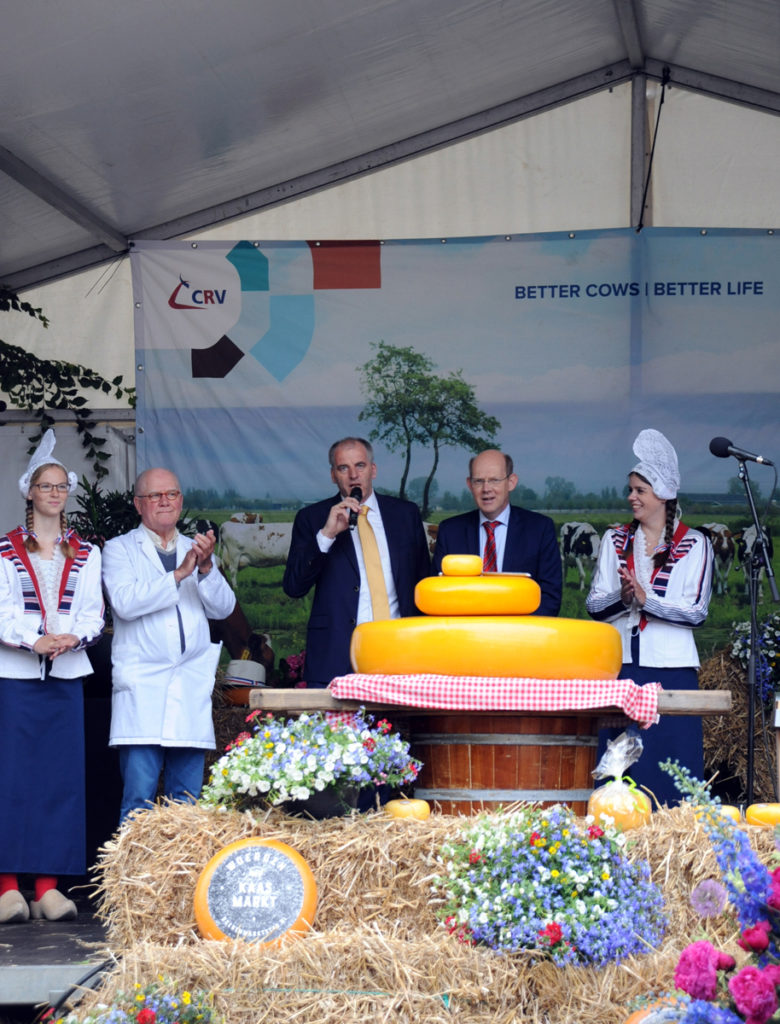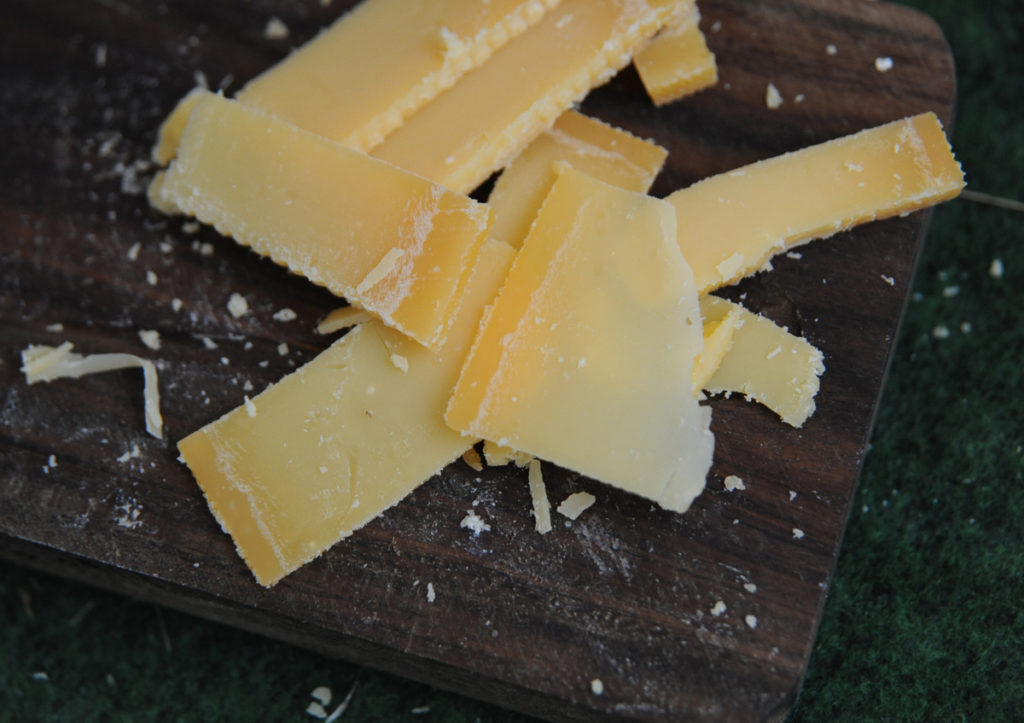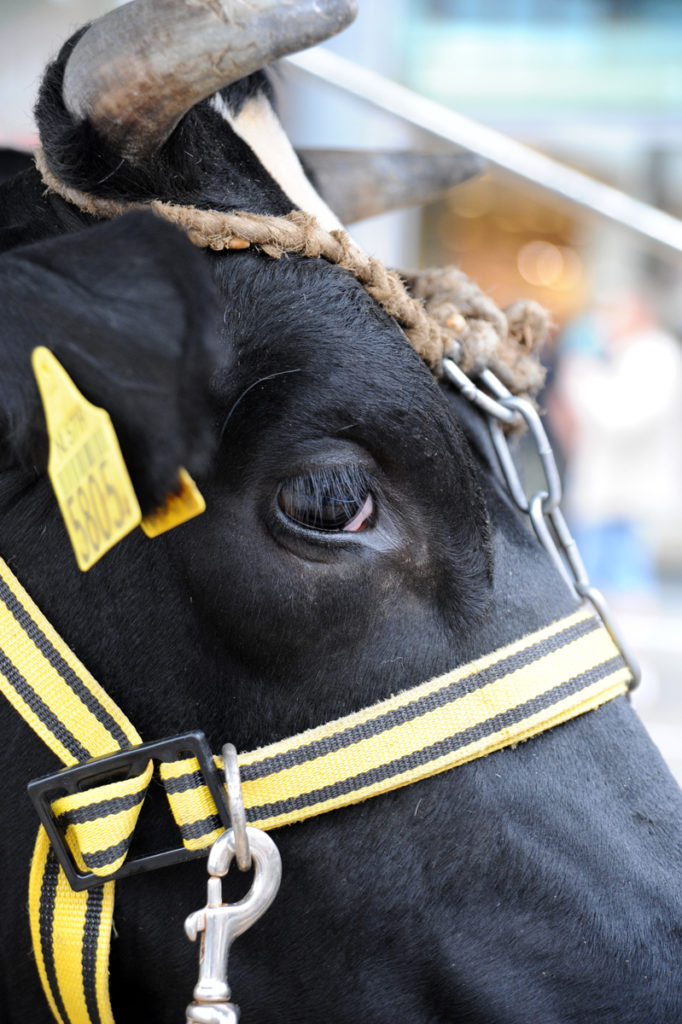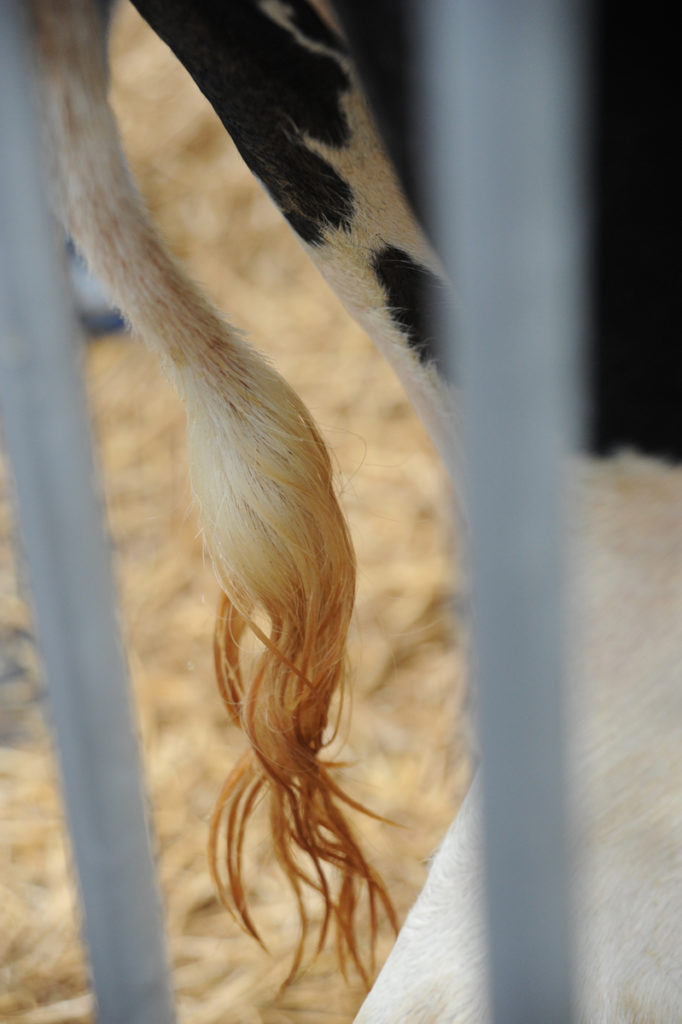 I was watching the auction (and managing to keep my arms from flailing high in biding motion), the show, the old-fashioned traditions, the heritage, costumes and community. Apart from a few signs of modernity (like the camera in my hand) this could have been any year, any era.
A familiarly sweet smell wafted in the air, I looked round, Joel appeared behind me, can of Red Bull in hand. 'Supermarket,' he said, shrugging his shoulders. Illusion broken, we wandered the market stalls, rows of cheeses and smiling faces. A bull having its bottom washed, a man making clogs. My cheese allowance didn't quite reach to the €15,200 of the charity mega cheese, but Joel lent me five euros for some ginger cheese and I was content.

We ate a quick lunch in Van Rossum, a converted arsenaal, now a hotel with a welcoming and relaxed bar and restaurant – open kitchen, big oak beams and excellent decor. Salad with roasted carrots and Blue de Grave cheese. Perfect entrecote. Gutted I had to leave before the strawberry madeleines came out.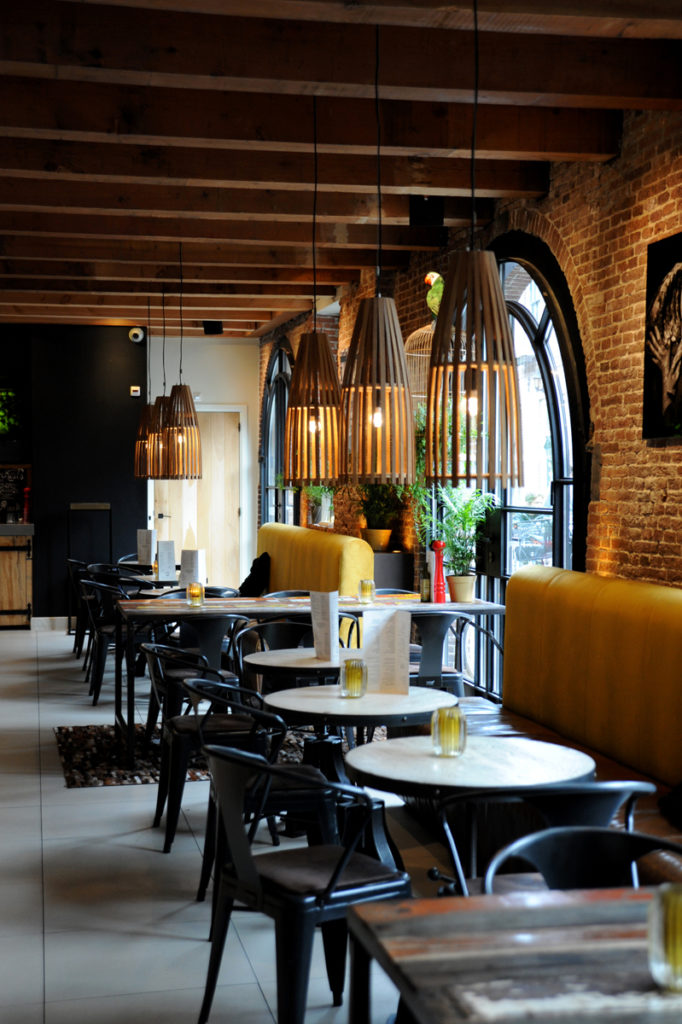 I rushed to my train, and it seemed like it was no time at all before I was sitting  on the flight home, the woman next to me chatting away, drinking her own bottle of pink wine and talking me through her bag-full of sweet smelling roses from the Amsterdam flower markets.
All I could wonder was, when the alarm goes off in the morning, will it be Grass Cheese Day all over again?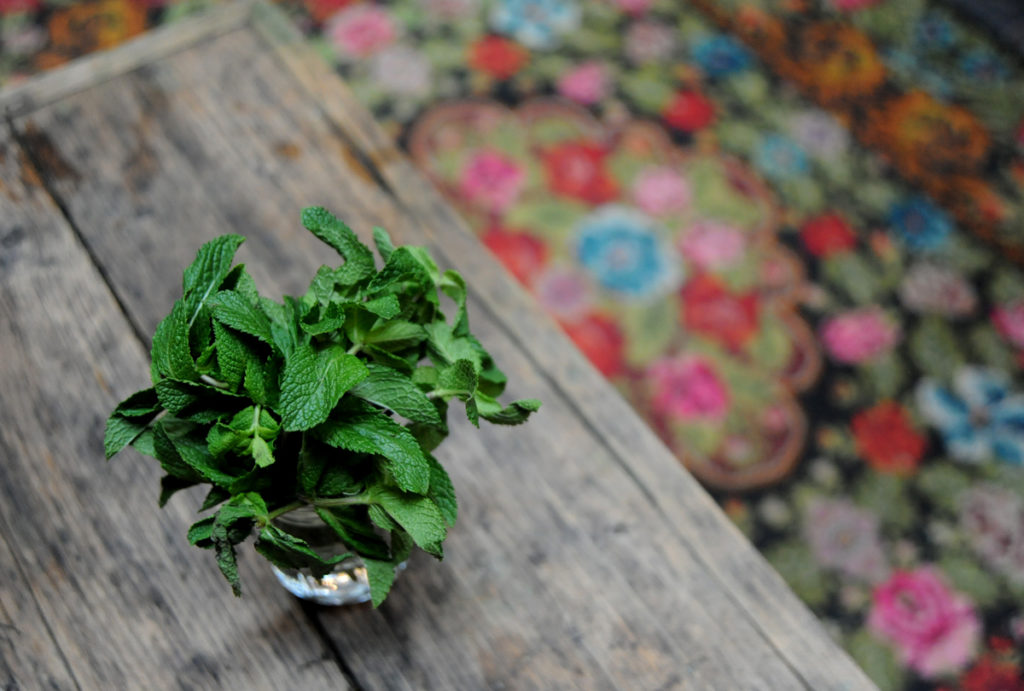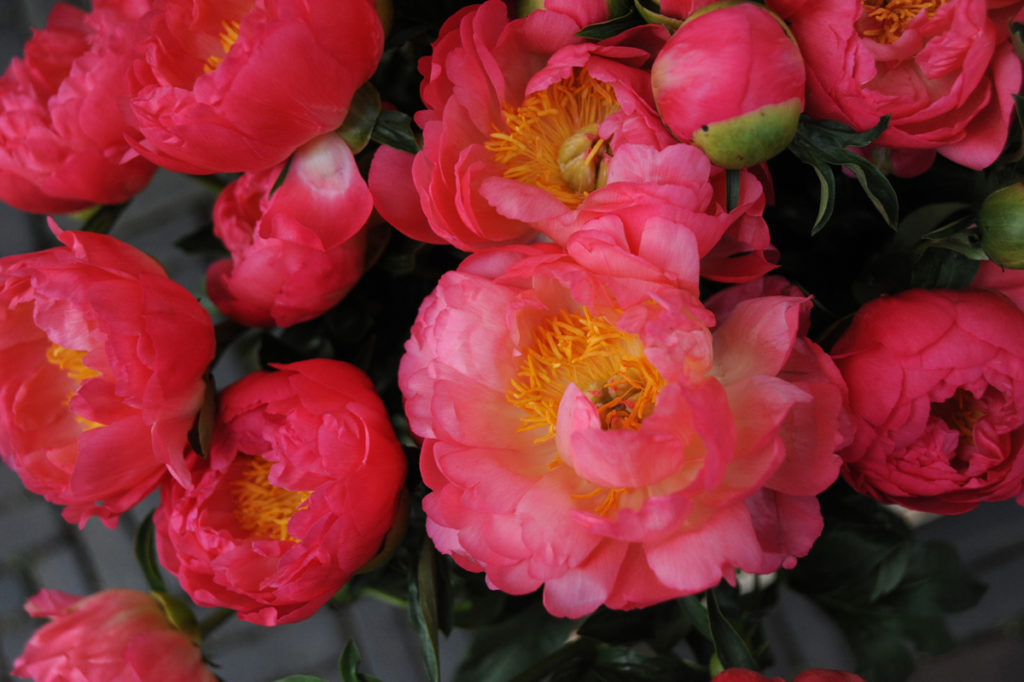 With the greatest thanks to Visit Holland and Cheese Valley for making this trip possible. As always, my opinions are my own (and my ability to eat cheese is unsurpassed).