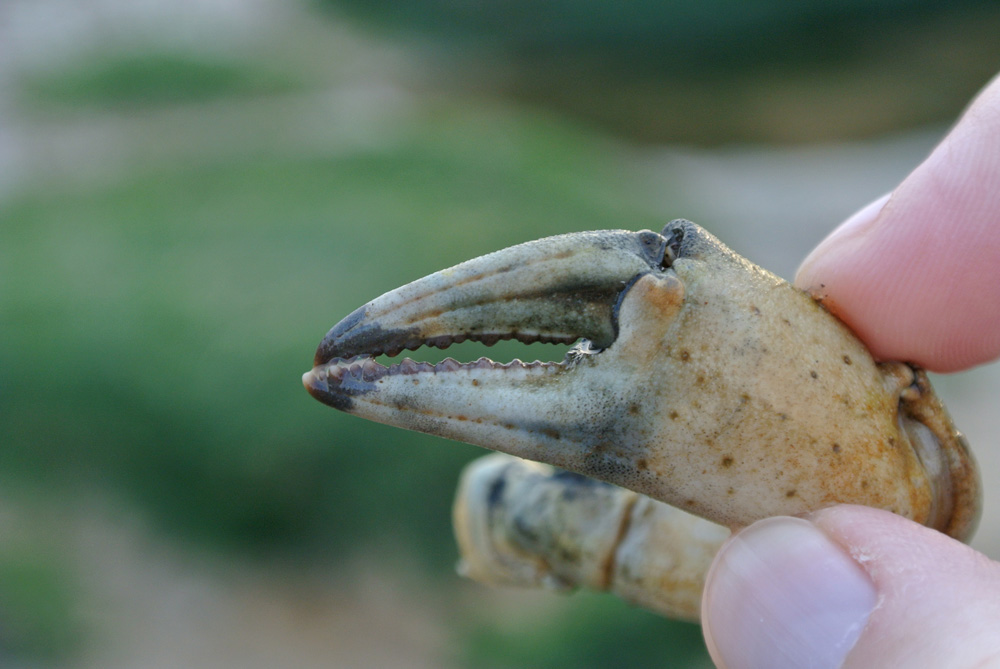 We spent most of the weekend decorating. The weather was forecast to rain, so we didn't mind staying indoors with the paint and the brushes. The only thing we did mind was that the cheeky decorators who we'd paid to decorate our hallway had taken our cash and not come back to finish the job!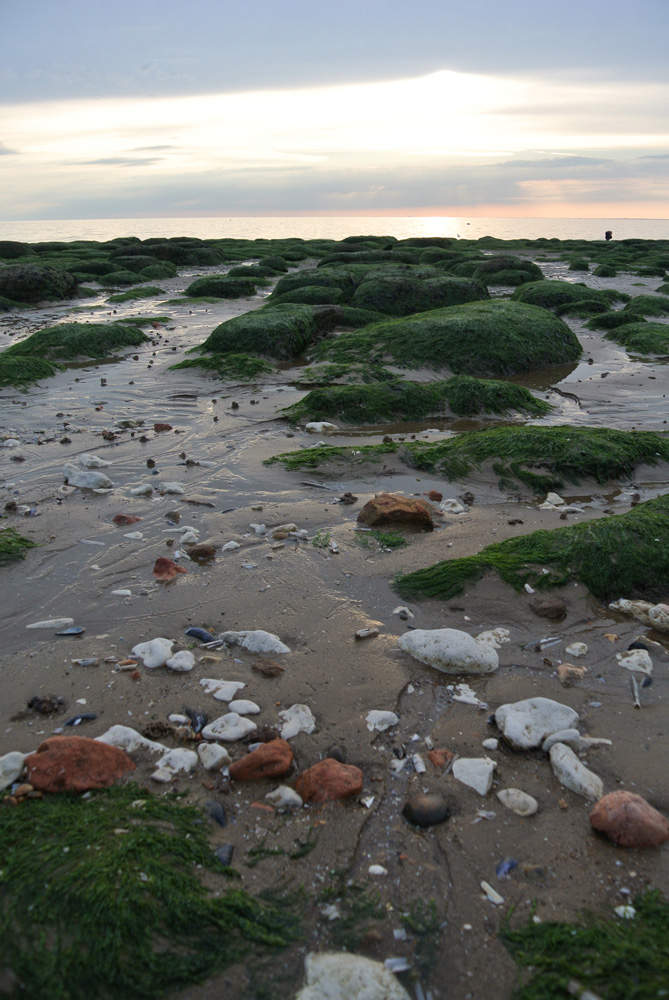 It didn't rain, so on Saturday evening we took a break and drove to the sea. We are really lucky to live this close to the sea. I like exploring and poking around at stuff.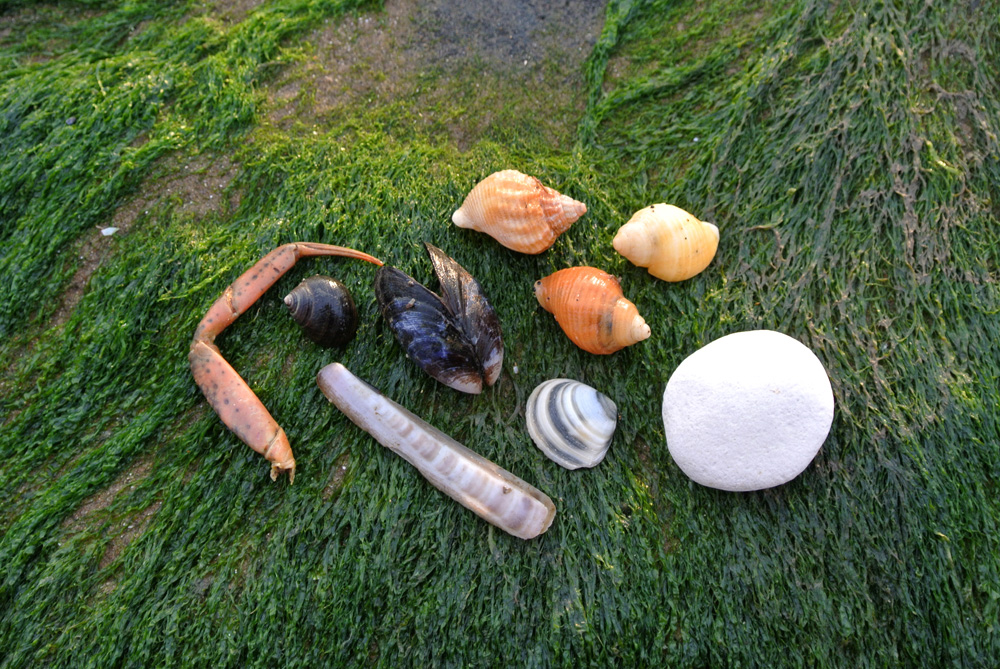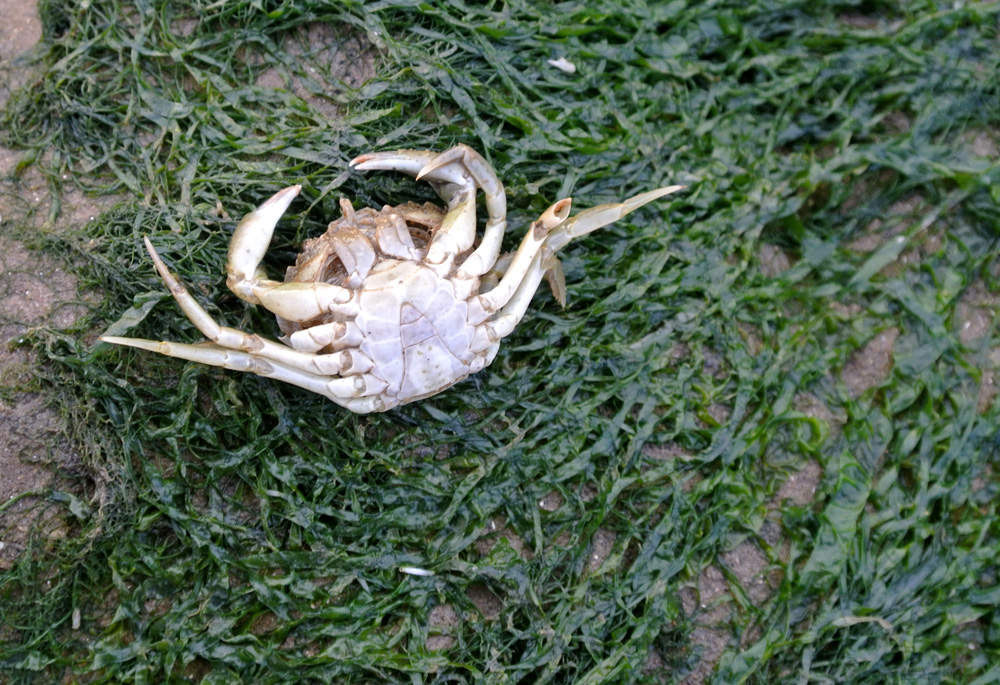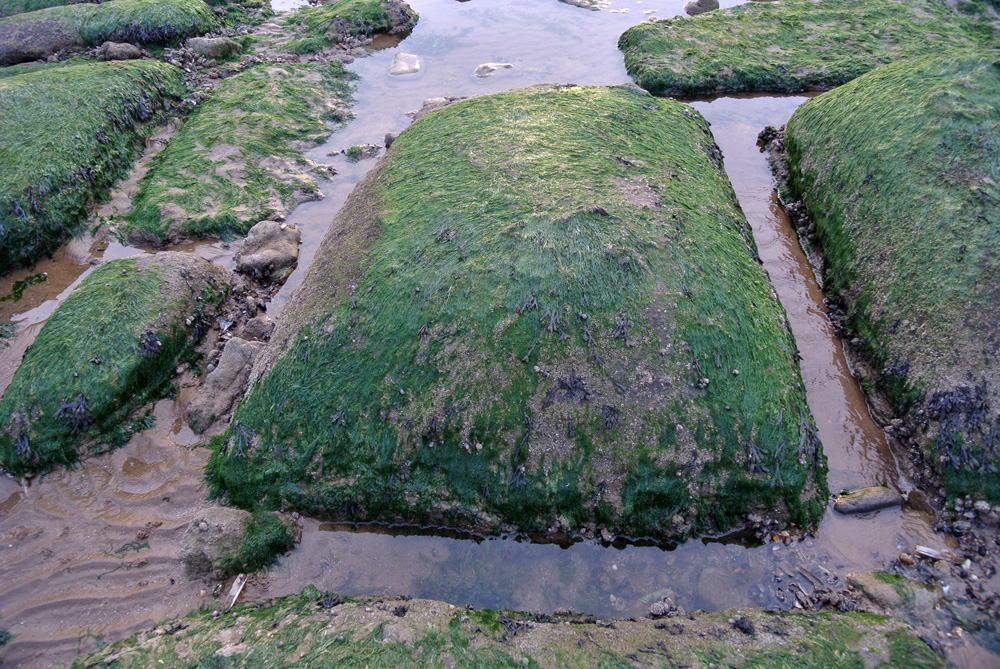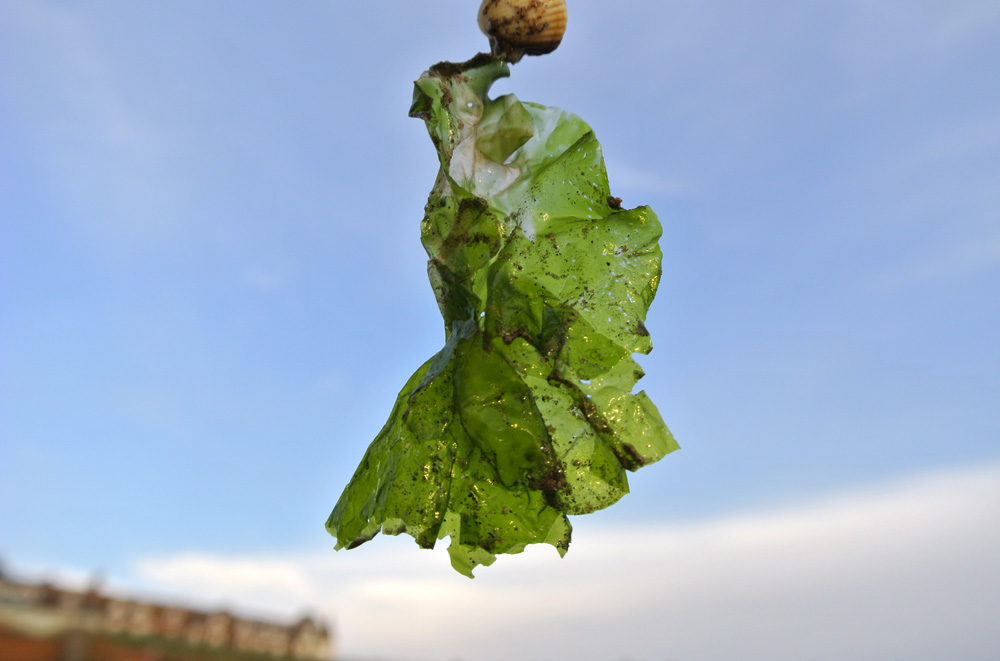 Sea lettuce, and a rock that looks like a heart – excellent beach finds!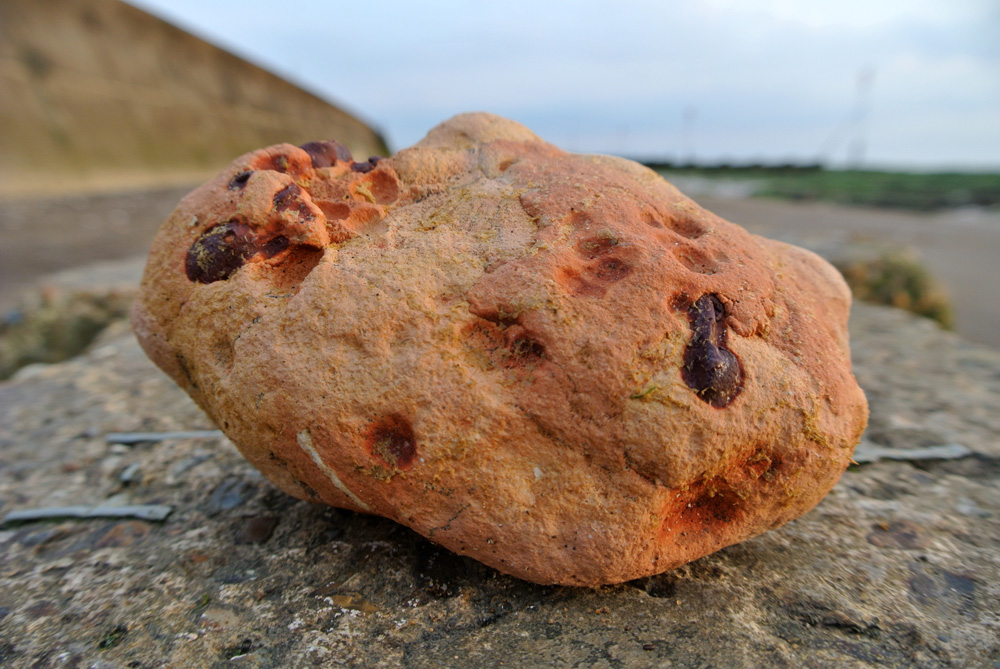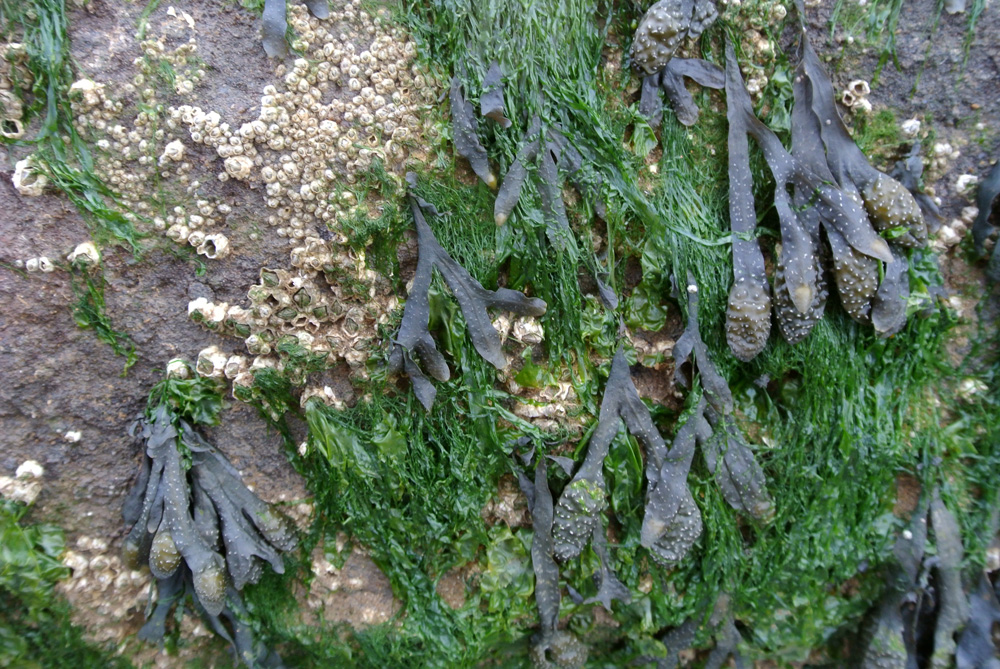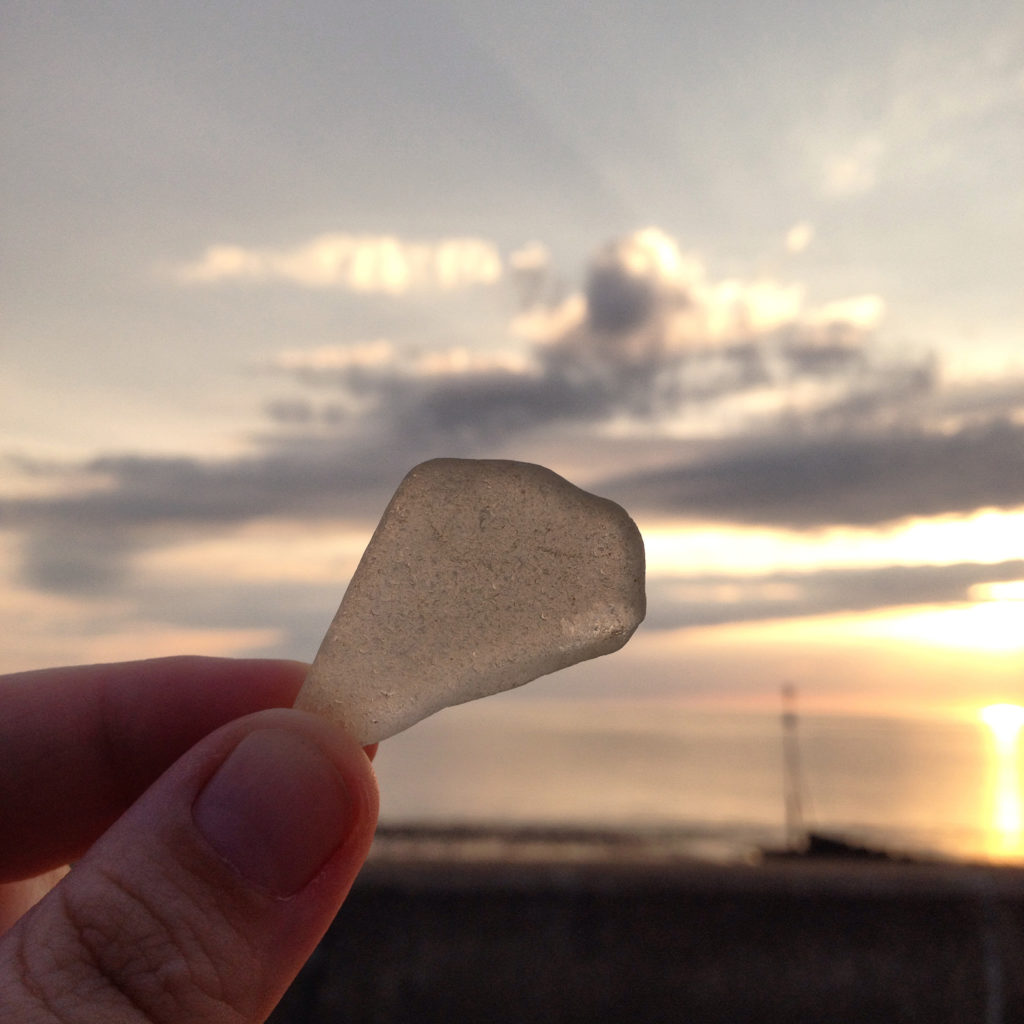 My ongoing quest for sea glass resulted in the discovery of this one piece. One plain piece.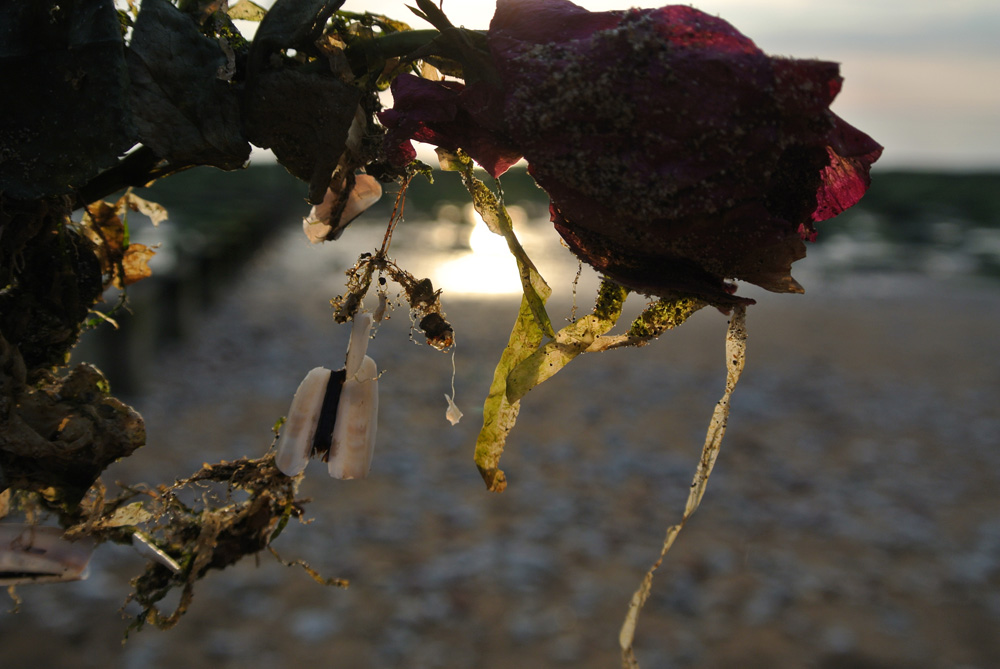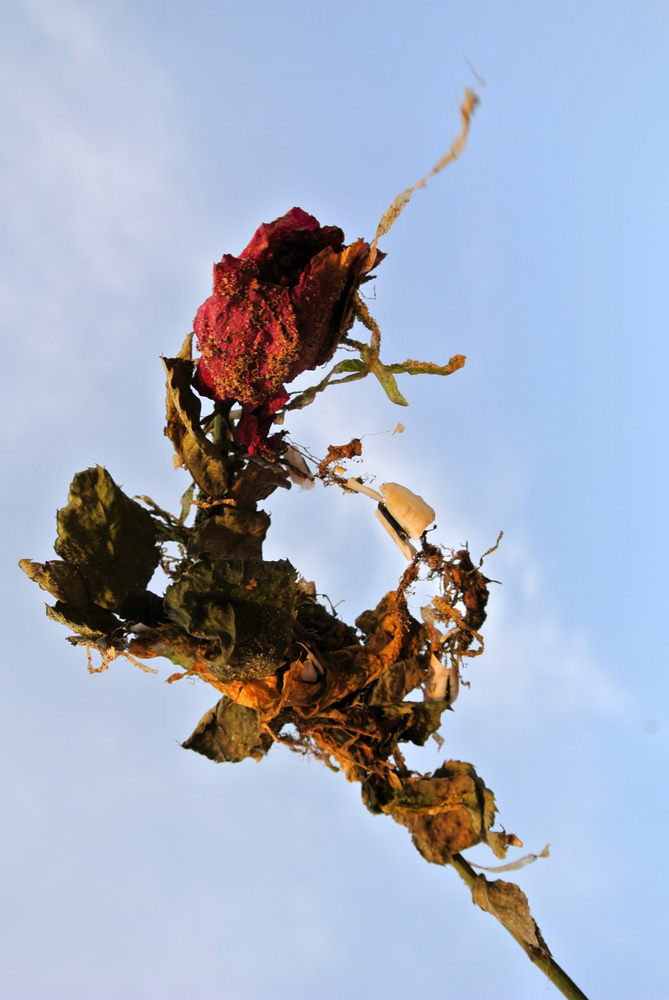 I did find this dried up old rose which had been reclaimed nature. Decorated by mermaids I think. I didn't bring it home though.