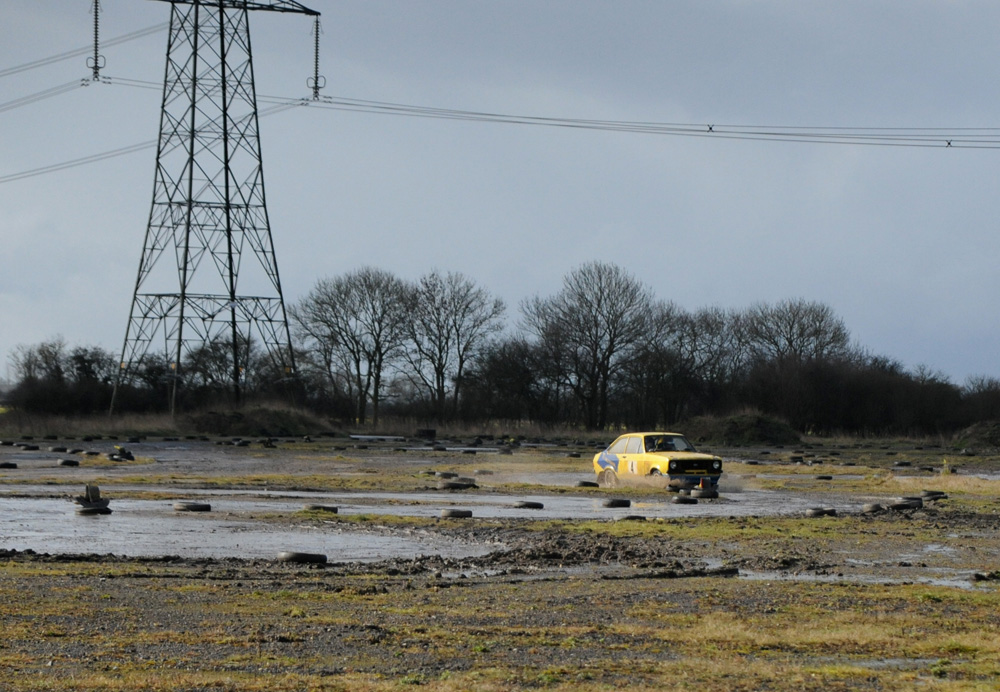 Roughly a bazillion years ago, Adam bought me a rally driving session as a Christmas present. I was most excited and finally booked it before the voucher ran out.
Last weekend we drove up to Seaton Ross in Yorkshire. It was an early start with a bad pastry. The highlight of the journey was seeing two very marvellous Shetland ponies. Funnily enough Adam managed to find a different route home, away from the ponies, scuppering my cuddle plans.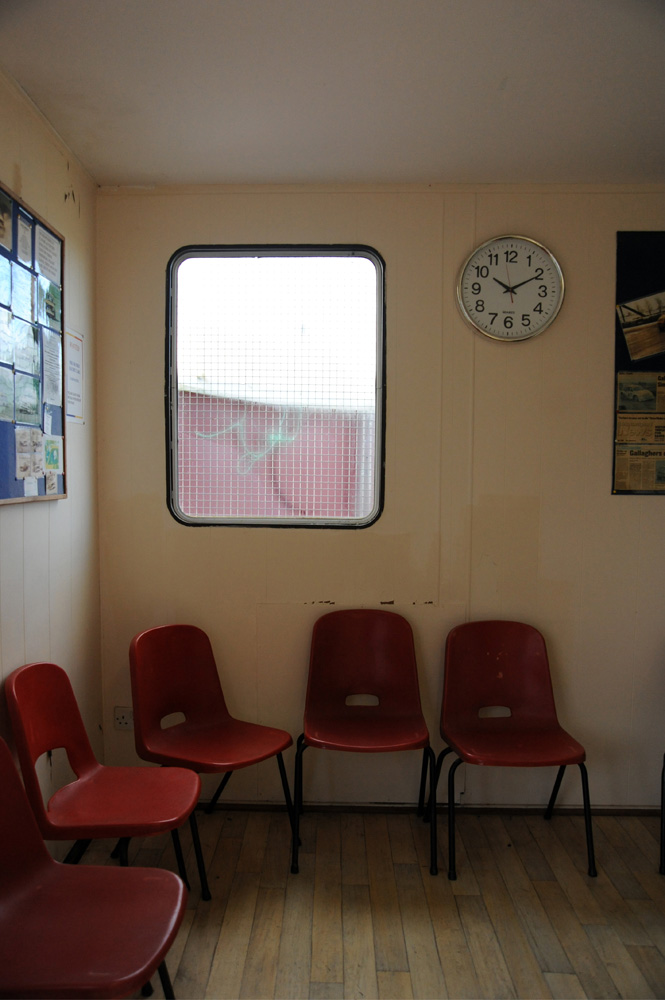 We were introduced to TI Rally School and asked if we'd had any previous experience of rally driving. A couple of people put their hands up. I kept quiet about the time we got Rocky's written-off Polo, let the tyres down and drove it round Keith's field doing J-turns, upsetting the neighbours and accidentally setting fire to the engine. Probably not an ideal anecdote for that moment, but one that brings me much joy.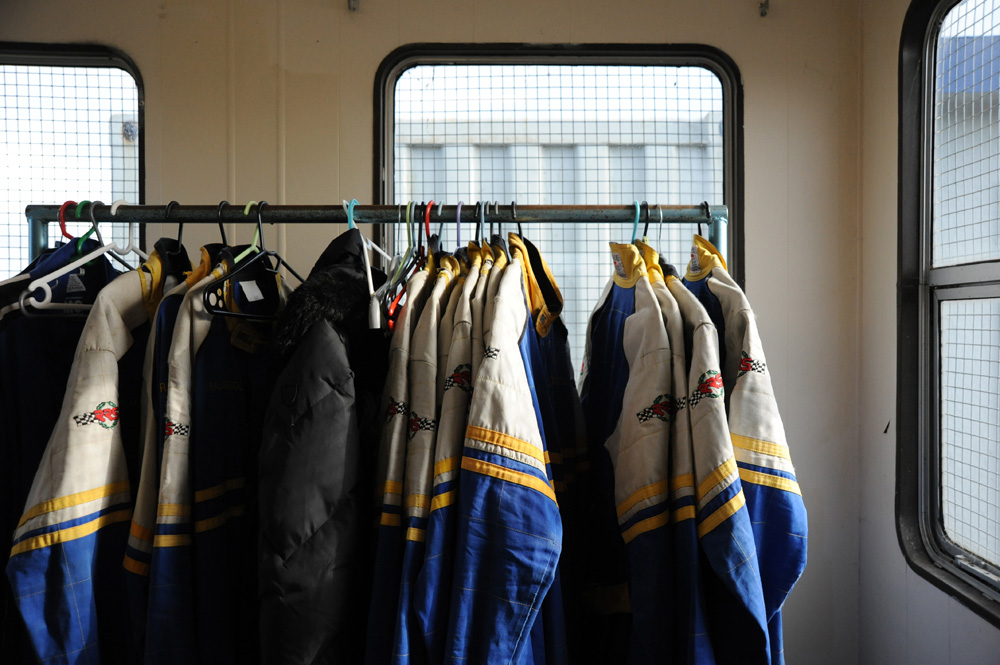 I grabbed a suit that was big enough for my bum, but the helmets were all too small for my oversized head.
The zip was broken on the suit, so I had to hold it closed with the belt. Feeling (not looking, I hasten to add) something like a 1980's teen in my baggy Top Gun style flight suit, I received the helmet I was to wear. Bright red, open faced, and like a tomato. I was ready to roll. Apart from I couldn't tighten the chin strap up properly because it was rusted. Adam said I looked like a Power Ranger, or a Japanese firefighter.
You know how cool some people look in their rally gear, race suits and helmets? Think again!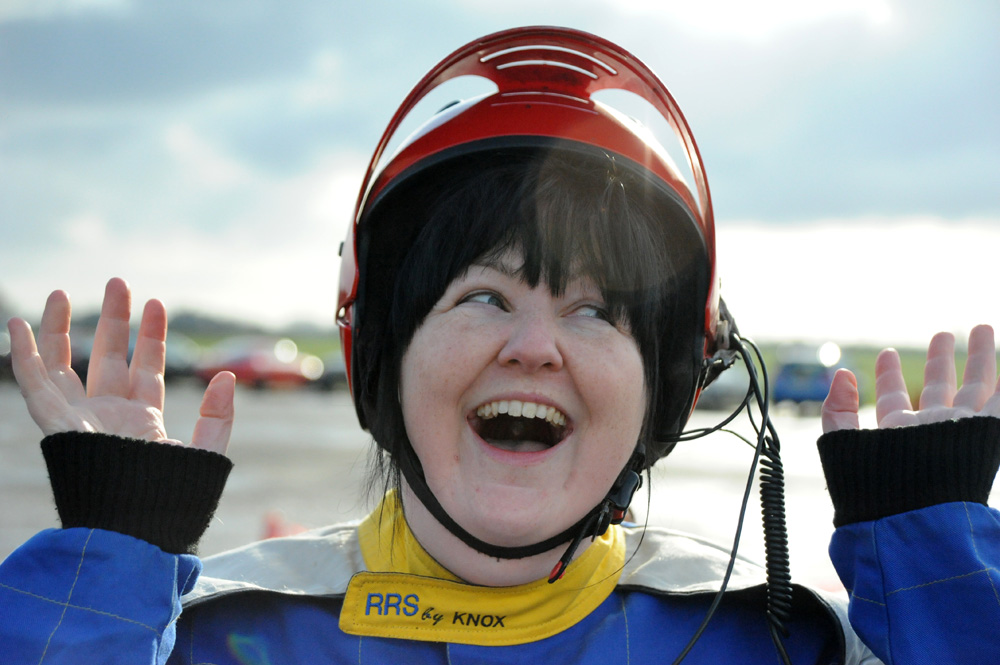 I headed off for my first session, where I was to handbrake-turn my way around a small course of tyres in the rally prepared MkII Escort. It started well, but then my helmet slipped over my eyes and I couldn't see where I was going. I persevered, the instructor tried to hold my helmet back, which he said was a first, but he was holding it quite low, and between that and my cry-laughing, I couldn't see much at all.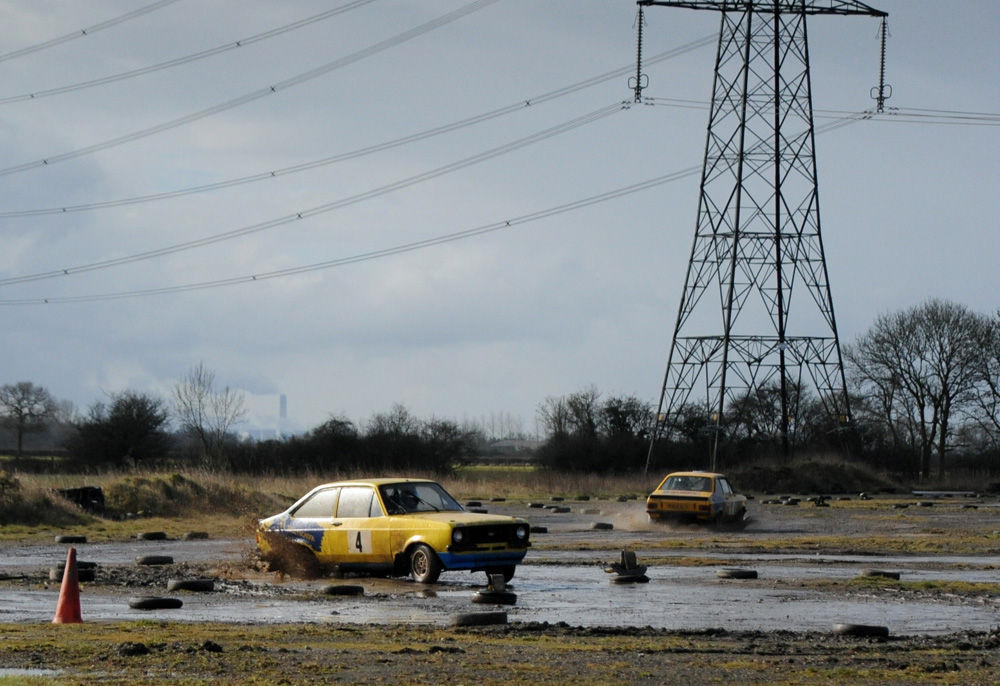 Adam said that I looked like I was going really well, and then not, and he wondered why I wasn't doing better, but then he realised it was because I couldn't see and my spine was being compacted by the nice man who was trying to hold my helmet back whilst I drove about willy nilly.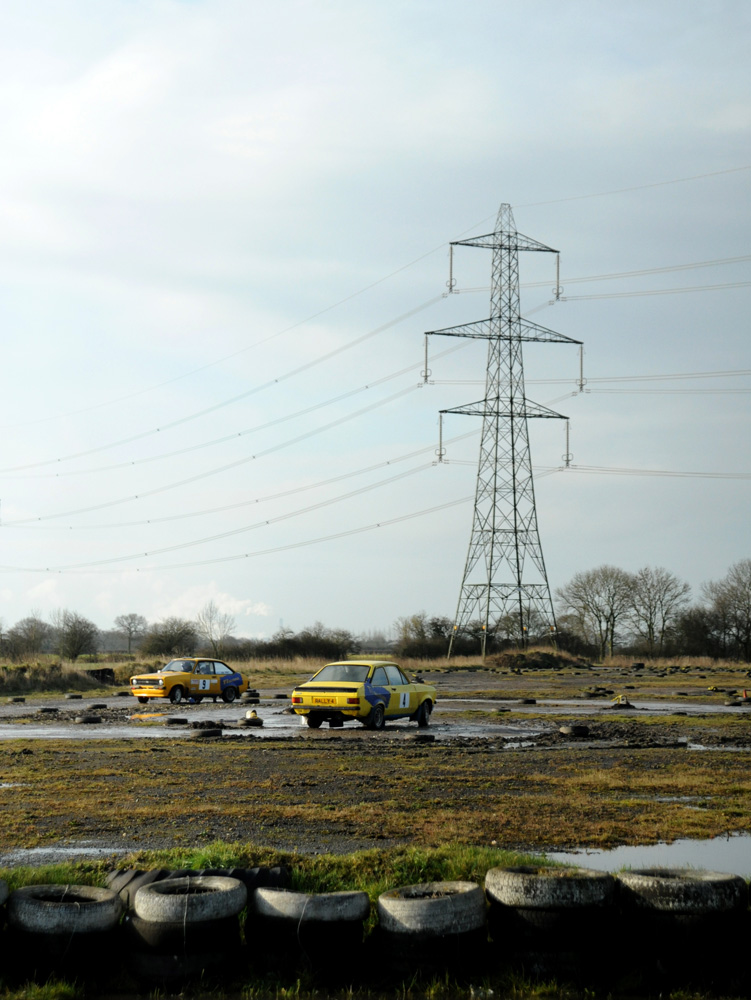 I got a different helmet. This one was full faced and wedged on, so at least my eyes were uncovered. Our second task was to drive round the whole of the course, which was definitely more fun, with the added bonus of being able to see. We did a couple of laps, came in, swapped with other drivers (there were 2 cars and 10 drivers) and had another go. Somebody got stuck in a muddy hole and I had a cup of tea.
Our final lap was timed. Competitive. Uh oh!
I actually thought I was doing alright, until right at the end of the course where the instructor pulled the handbrake on for me (!) and I got slightly confused. (A bit like that time Martin Donnelly was pulling on my steering wheel and saying, "Why are you letting off the gas Karen?!" and I was like, "I don't know where I'm going Martin!") Any way, I came 6th, and the man who came 1st got given a bottle of something fizzy to spray from the steps of the portacabin and I felt a little bit embarrassed for him so I did some extra clapping.
It was a thoroughly enjoyable morning. Good fun, good people, awesome little cars (I've been wooed by a Ford!) and totally worth a go!
I came away with two things: the desire to use my handbrake at any possible opportunity, and a full body rash.