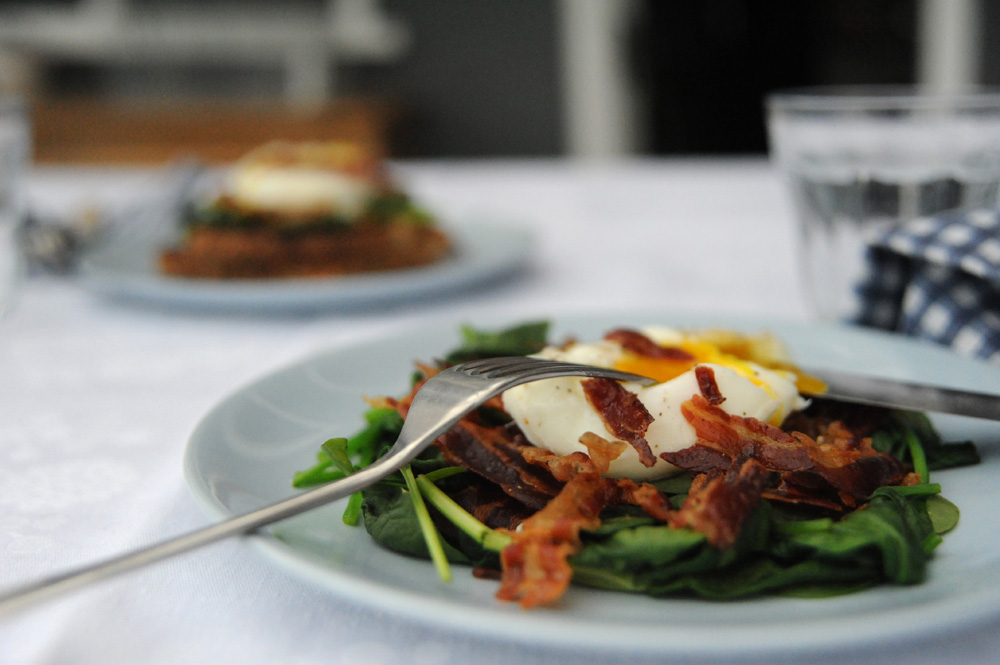 Sometimes people send me meat in the post and I'm okay with that. It comes in handy as I've got a cupboard in the back garden filled with a never-ending supply of eggs.
Thanks to lady hens Sandra, Belinda and Margaret, and the generous people of Woodall's Charcuterie, we had a lovely lunch of poached eggs, smoked pancetta and spinach. Nice.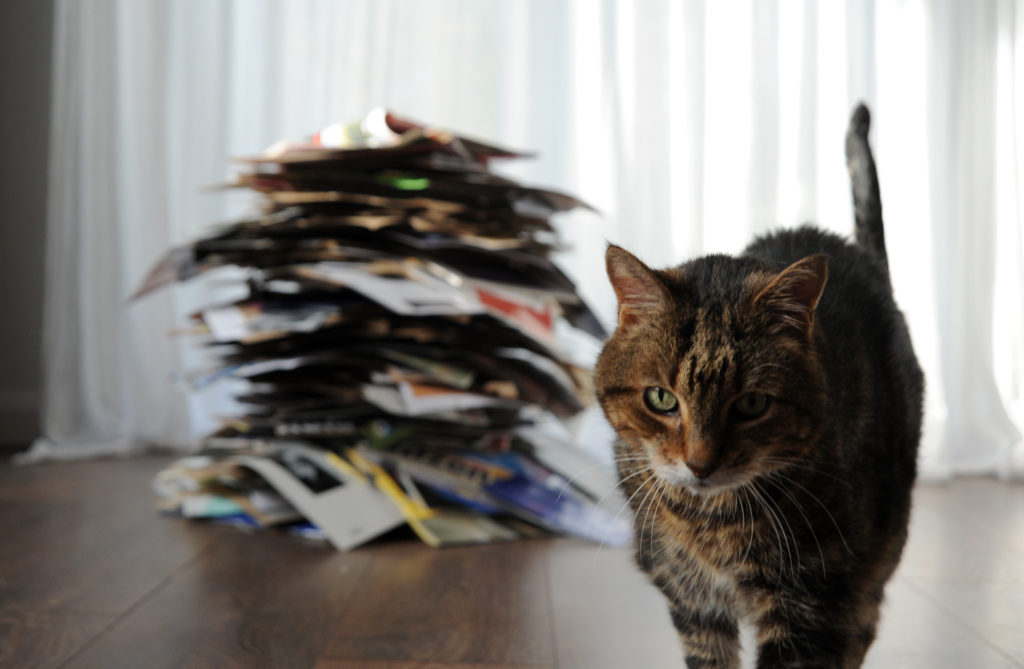 Do you remember I entered that competition to win a trip to Mumbai? Well, turns out I've won the biggest thing I have ever won and that's weird, and exciting, and there will be men who hand cut the grass with tiny scissors.
I couldn't believe my good fortune. Then MoJo was sick in my armpit as I slept, and I woke up knowing it was the end of my lucky streak.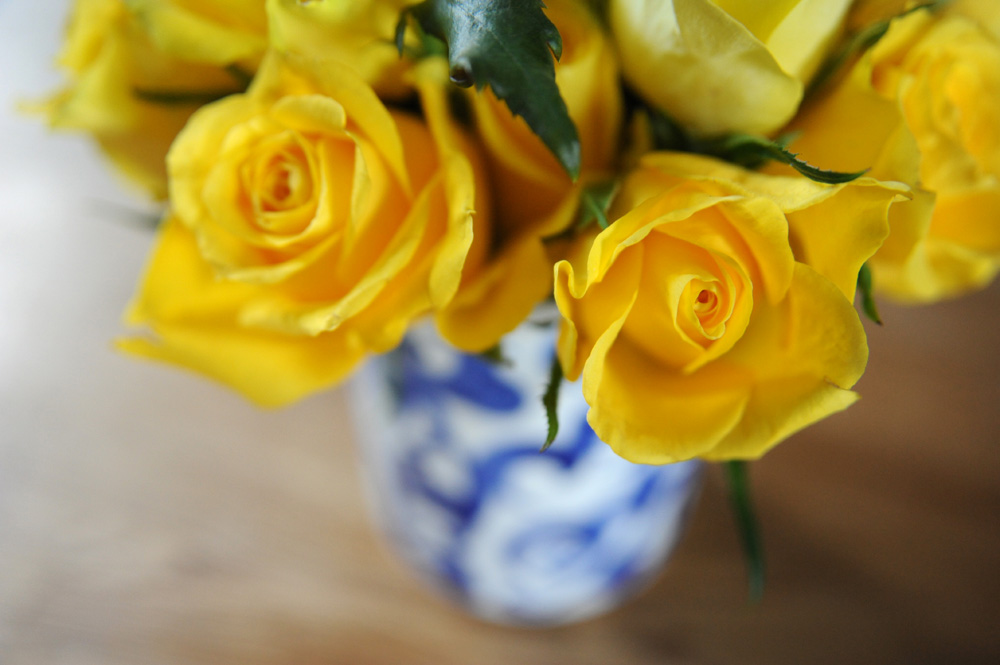 I had a couple of nights away, one at Wroxhall Abbey for the BWRDC awards, where I didn't get a trophy, but I did get some lovely yellow roses, and the other at The Midland Hotel in Bradford, which I booked specifically for it's incredible array of carpets. Their rear entrance was like a magical time-warp.
I headed to the hills to interview Sara Tasker, the photographer behind the hugely successful Instagram, Me and Orla. I felt really welcomed into her home – especially by Monty the dog who I am sure is made of half monkey/half bear and could quite easily be my new best friend. I've since listened back to the tape, and, I was obviously very tired. It's mostly me talking about rabbit-punching ghost Piglet, making bunting from tampons, and house training super intelligent chickens.  Still, it could have been worse!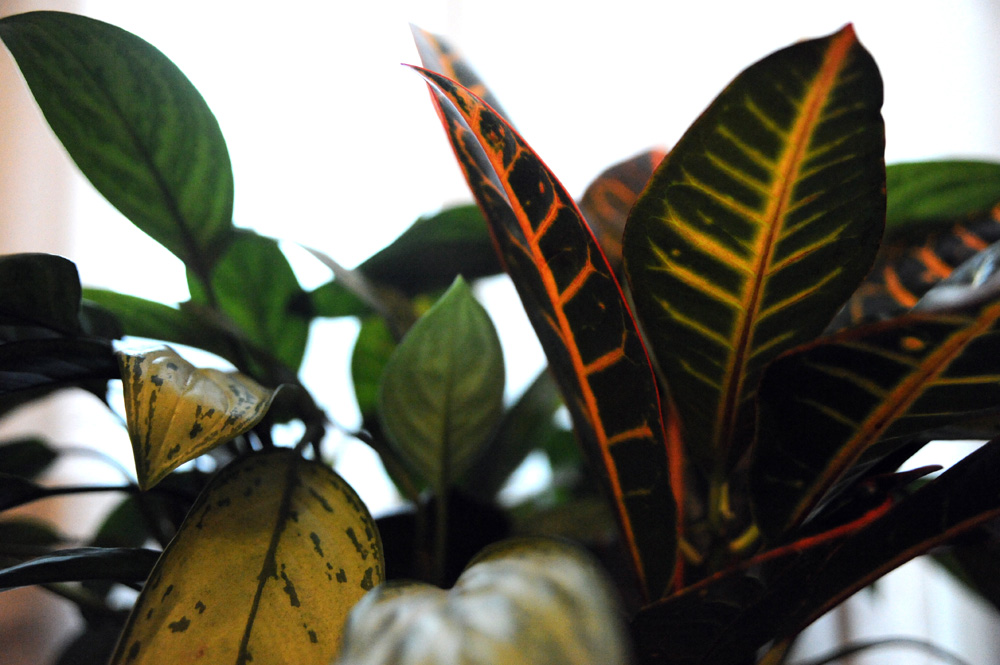 My visit to Bradford College was great fun. My favourite Q&A question was, "How do you manage to be so good at talking continuously for so long?" and I think that might possibly the best thing I've ever been asked.
I almost did a forward roll in a presentation at Cambridge School of Art the other day, and I've got several exciting things coming up, which means there will be all kinds of opportunities for me to do embarrassing things – Career support drop-in sessions at The Photography show with FORMAT and a 'Developing your Photographic Practice – Insights for Emerging Photographers' talk for London Independent Photography – who knows what will happen!
Recently I've written about a couple of beautiful books that you might like – Columbia Road by Johanna Neurath, and Brother/Sister by Elin Hoyland. You can click either of those links to read my reviews, if you'd like to.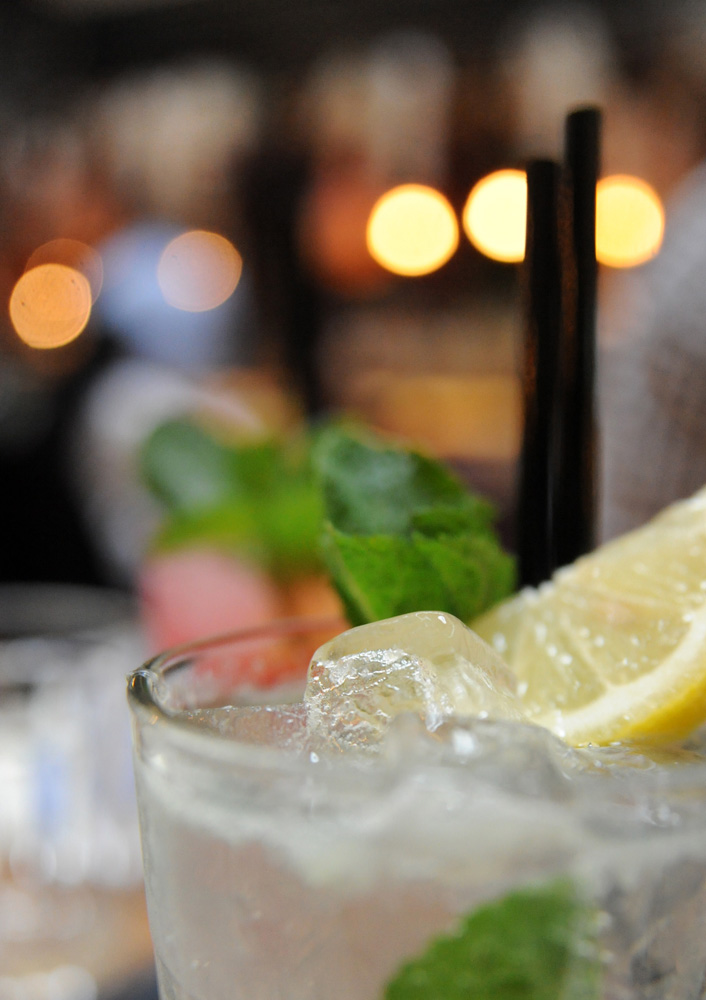 Adam and I got invited to Jamie's Italian in Cambridge because I am third-cousins-twice-removed with Jamie Oliver. That's not true, and I don't even know what it means, but I thought it might spice things up a bit. Exciting. It's a fabulous building, an old library with big mirrors and a glass domed roof. The orange blossom polenta cake was just delicious. Please bring me more cake.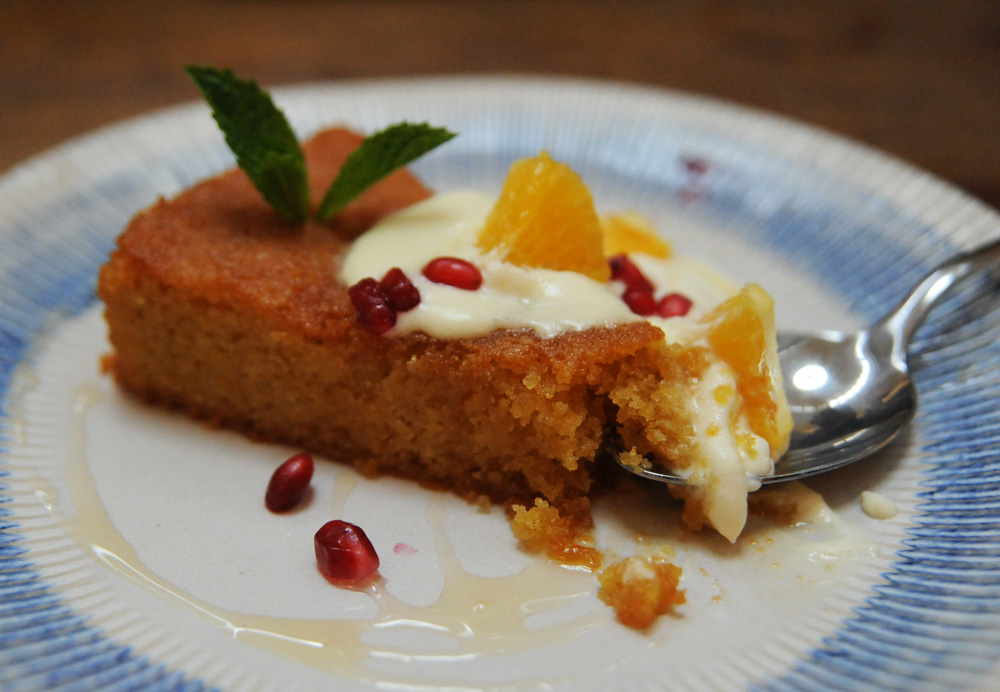 I'm still waiting for my cake. Seriously. I asked nicely.
I took the Elise up to Steve Guglielmi's for the geo, and whilst he was working his magic and I was wandering the streets of Daventry, I found a comb and knew it was a good day. #combtheory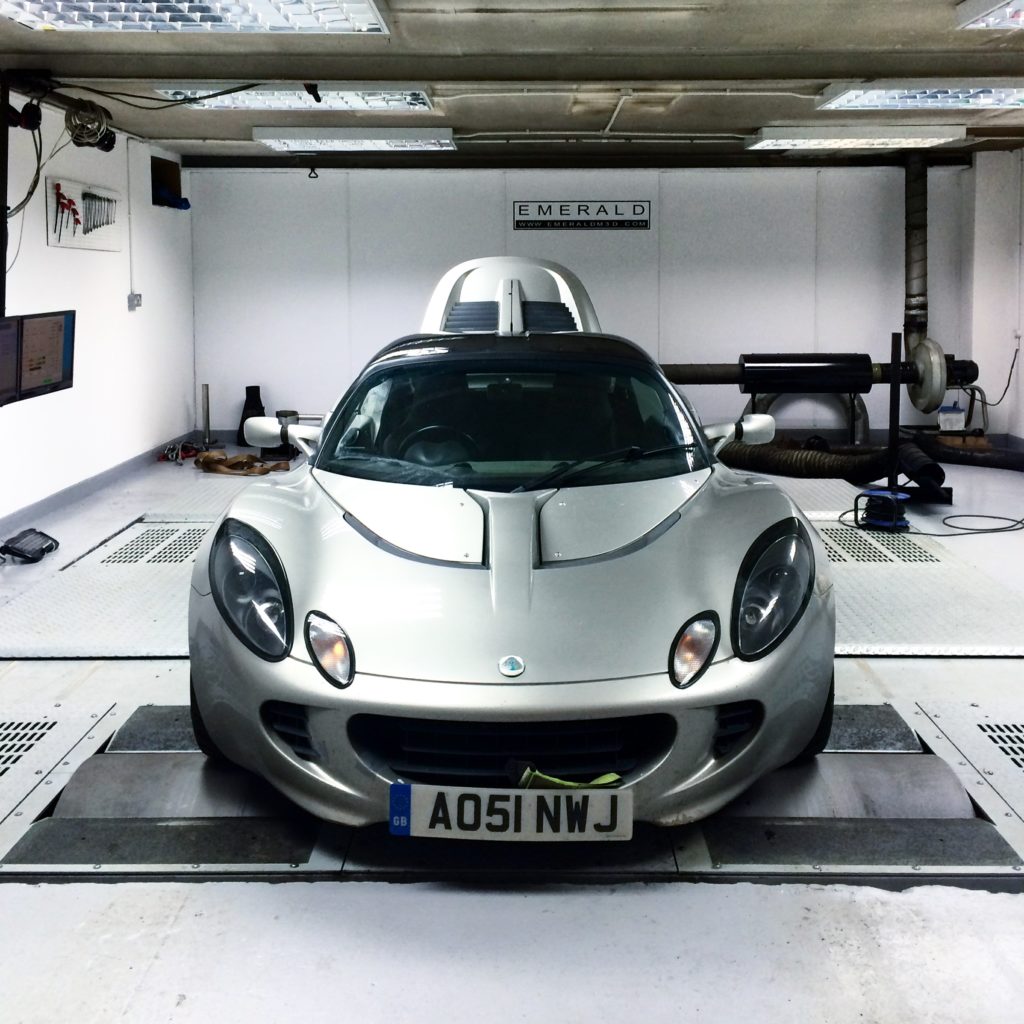 The same week we went to Emerald to get our engine mapped with our new ECU. I got a cup of tea in a WI mug and 178bhp. We left with smiles and pop-pop-bangs coming from the exhaust.
We've completed everything we wanted to get done on the Elise now (apart from throttle bodies, and a supercharger, and NOS, and…) I would like to have said it's 'the finishing touches on Project More Wang' but I know it's inappropriate to write about touching wangs and I might attract the wrong kind of audience.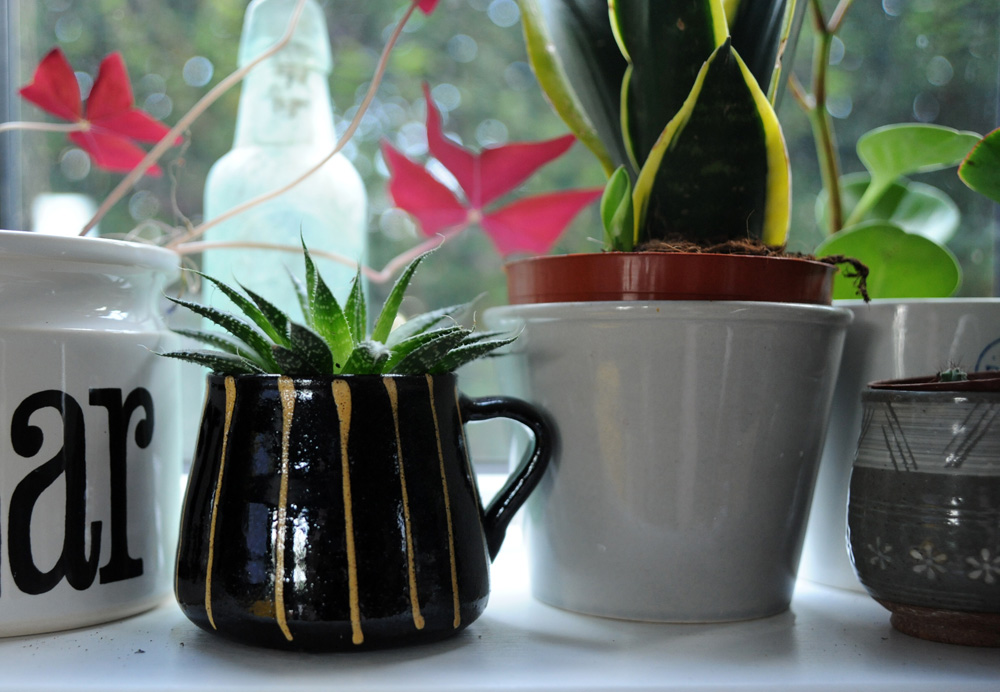 And, finally, you probably noticed, from my pastry smile and recent blog post, we went to beautiful Copenhagen, where the light was just perfect. Everything was all grey and blue, and lovely. Then we came home to the Fen where it's all brown and a bit yellowy-green, and there are no pastries, just eggs and meat.