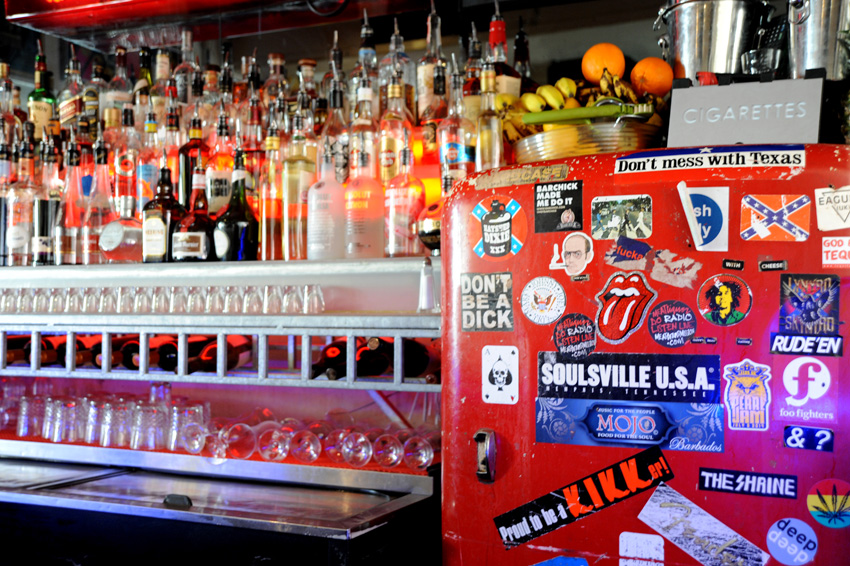 Did you know MoJo owns a chain of bars? He's very successful in the hospitality industry and prides himself on his quality cocktails and relaxed menu, he just doesn't shout about it, because he's a cat.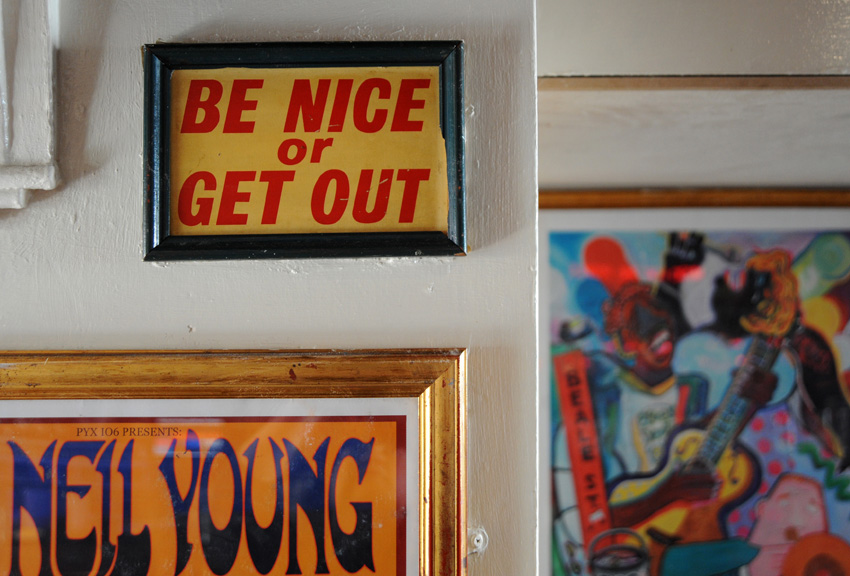 (I'm sorry, I lied, my cat doesn't own any bars at all – it would just be handy if he did. I also wish he drove an ice-cream van. Very useful).
The other Friday I was up in Bradford hosting an event at the National Media Museum, and managed to squeeze in a super-sized lunch in Leeds, with Lisa.
I arrived in Leeds and parked in The Light carpark, apparently it's won carpark of the year – twice, how interesting. I trudged up the hill with my still painful disco injury and my Fenny lack of ability to cope with slopes, to the MOJO Bar. I was glad I made the effort.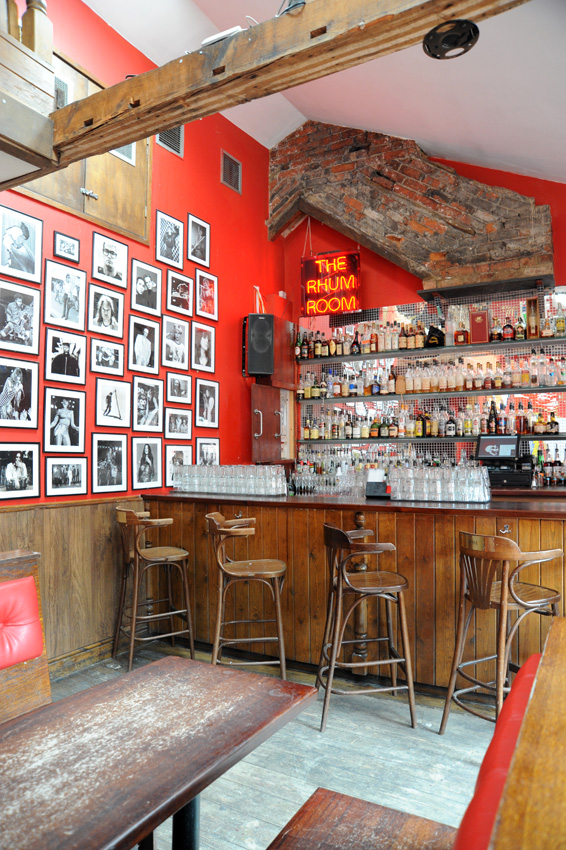 Whilst I was waiting for Lisa to arrive I headed upstairs for a nose around the Rhum Room. I'd thought was called the Rhubarb room, so I was surprised to see so much Rum (and no Rhubarb). The walls were covered with pictures and posters. So much to see.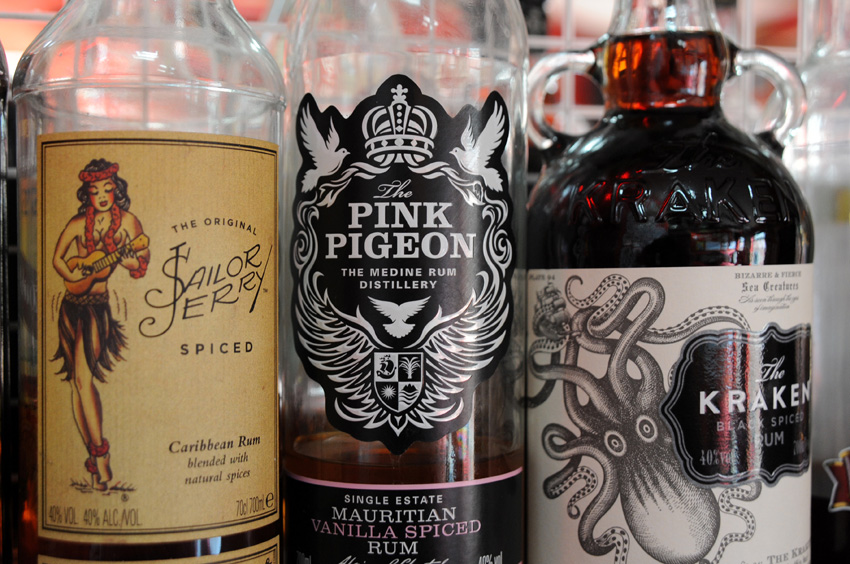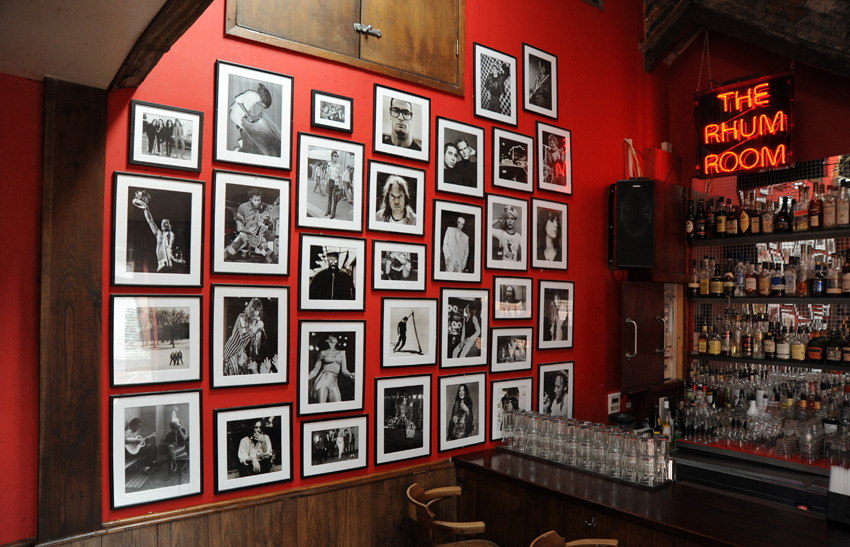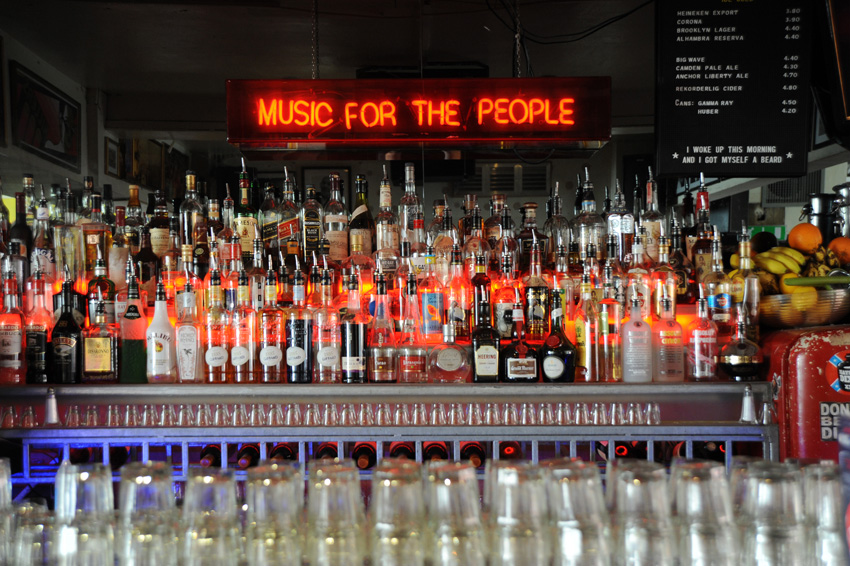 Lisa joined me downstairs, where it was just as interesting. Full of imagery and energy, MOJO has a surprisingly relaxed atmosphere, laid back and cool. I am really not cool, but it was okay, I was welcomed and comfortable. MOJO team member Ben said, 'You're so cool, you're ice cold!' which was jolly nice of him.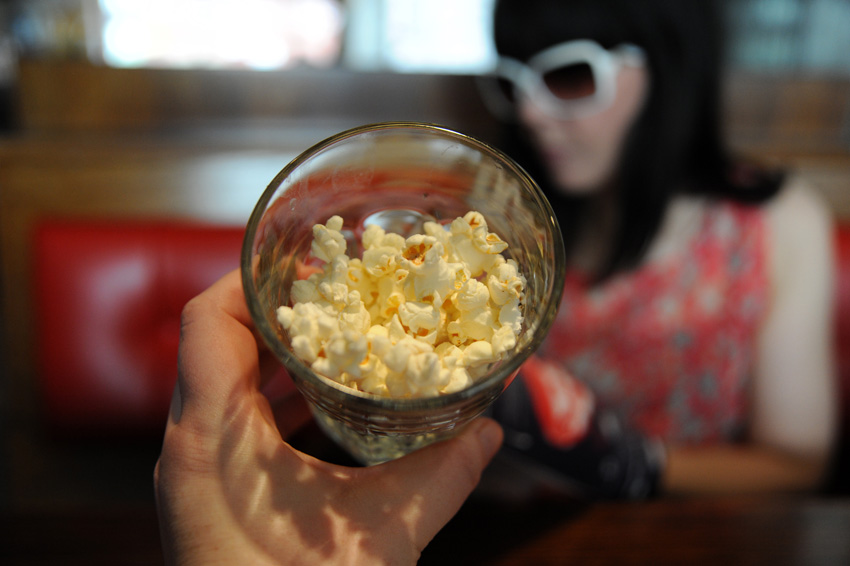 Lisa's eyes were falling out so she had to keep her sunglasses on indoors.
We ordered our feast – veggie burger for Lisa, spicy chicken burger for me, and to share – onion rings, sweet potato fries and , mac 'n' cheese with ritz crackers!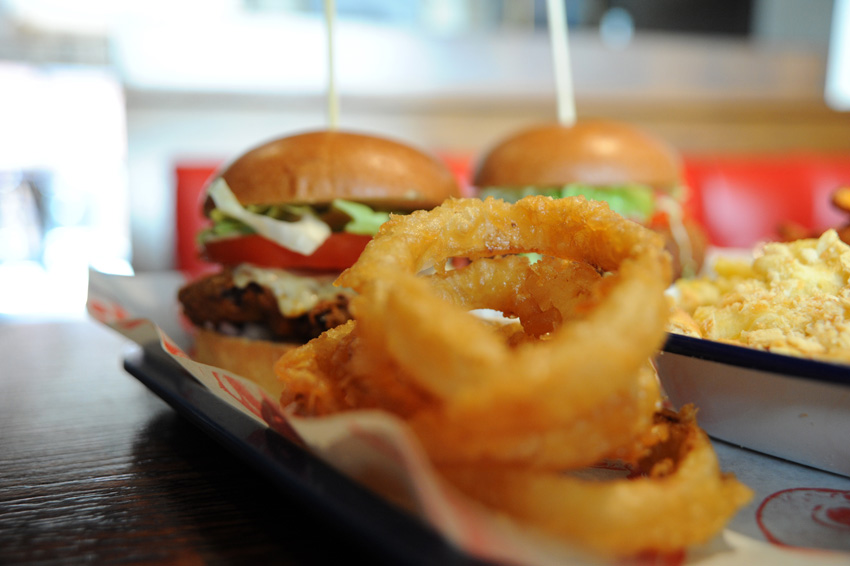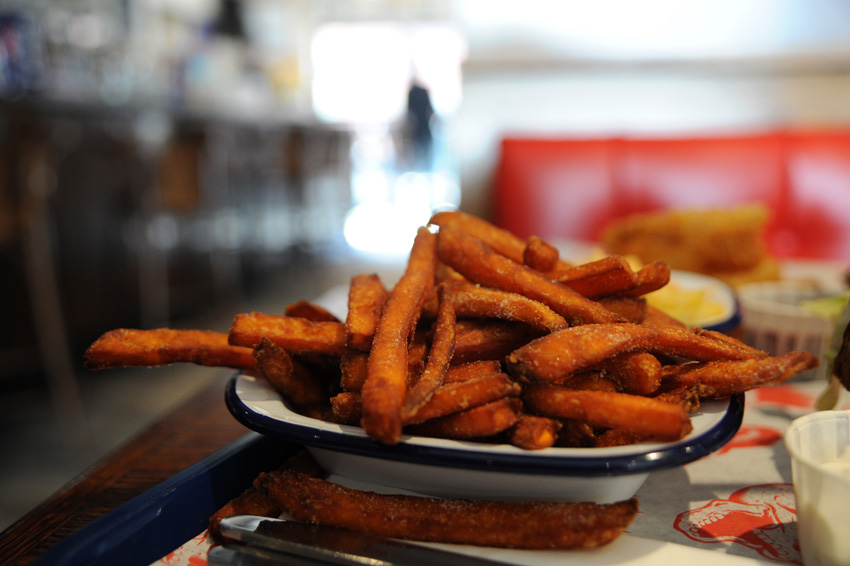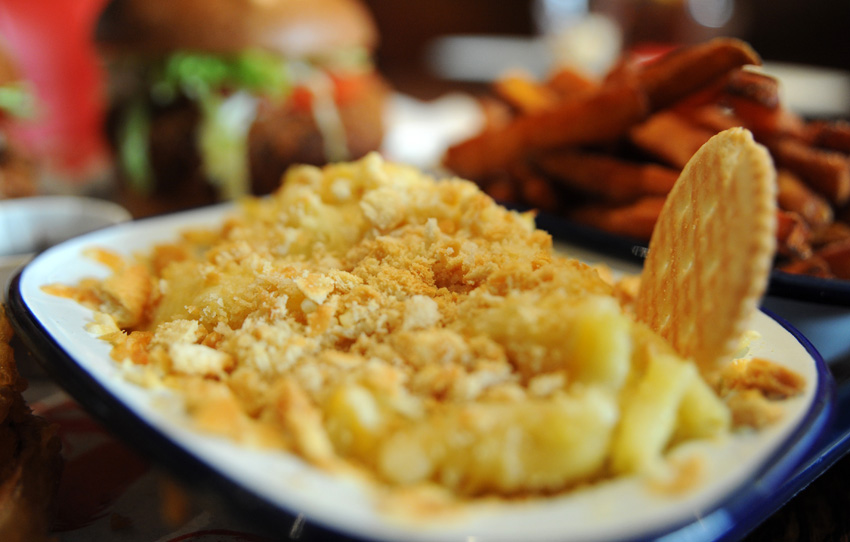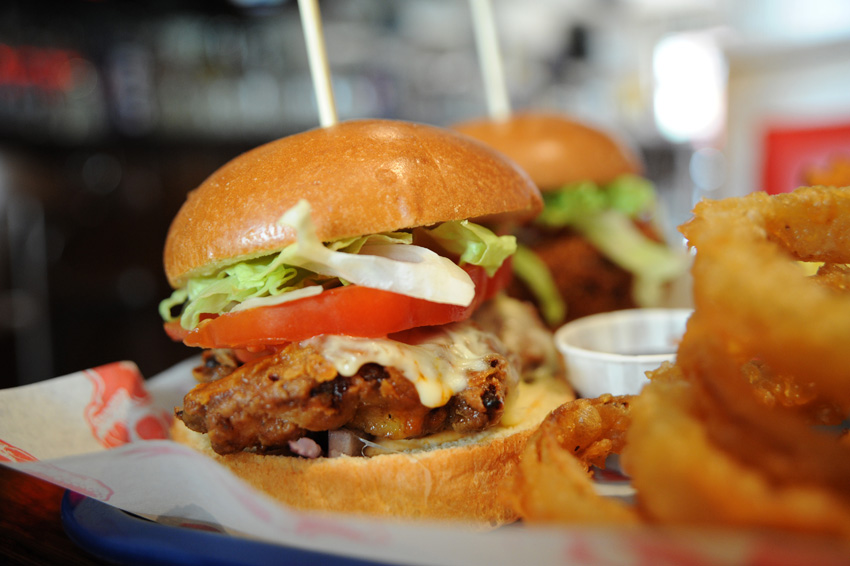 Ben thought we might struggle with the big portions, but I said he didn't know how much I could eat, and that I was an eating champion. I'm not sure this was something to be bragging about.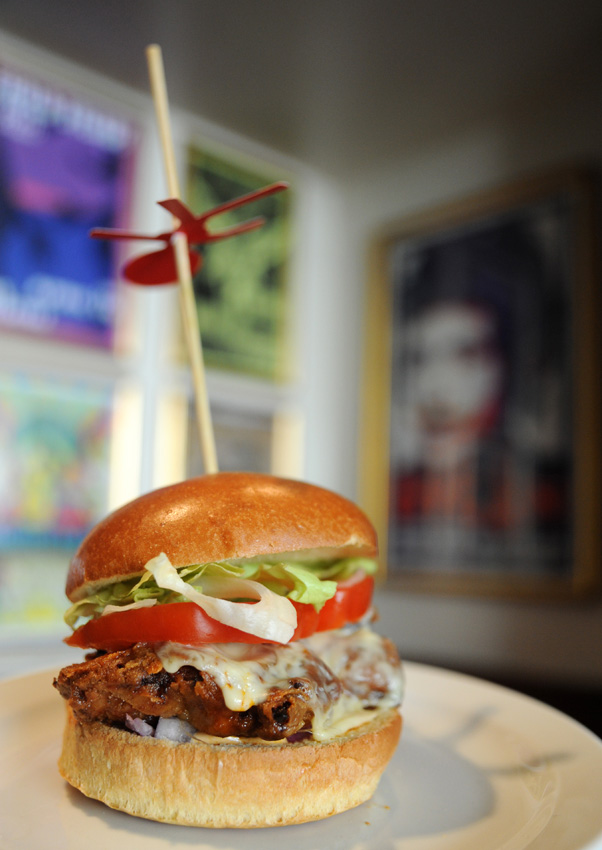 He was right though, there was a lot of food, and we didn't manage to eat it all. I did try. It was great. We left no room for puddings, but we did get big mugs of tea, accompanied by dark chocolate orange bites that were so nice I floated one around on a teaspoon in front of us for a while, making my usual 'angel' noises.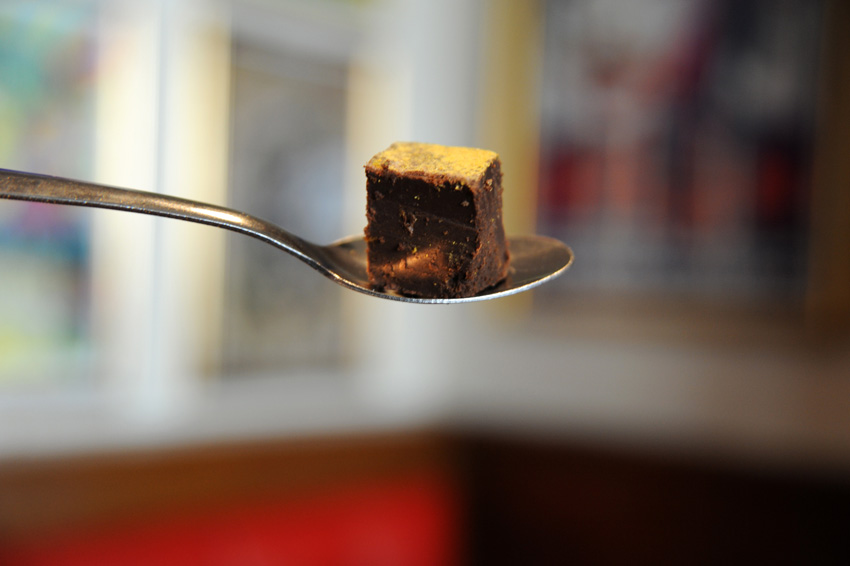 The MOJO team are like a proper family – proud, enjoying working together and helping each other.  We were well looked after and made to feel completely at home. (Nobody said a thing when I stood on the chair to get a better photo).
MOJO Leeds was the first MOJO bar to open, way back in 1996. Since then they've opened in Manchester, Liverpool and the Bahamas. They are soon to open in London.
Every time I write 'MOJO' I think of my cat. I am amused to think that he might also own a bar in the Bahamas. He doesn't enjoy travelling, so it strikes me as strange, but I can picture him drinking out of a coconut whilst wearing a bright, floral print shirt and stroking a turtle.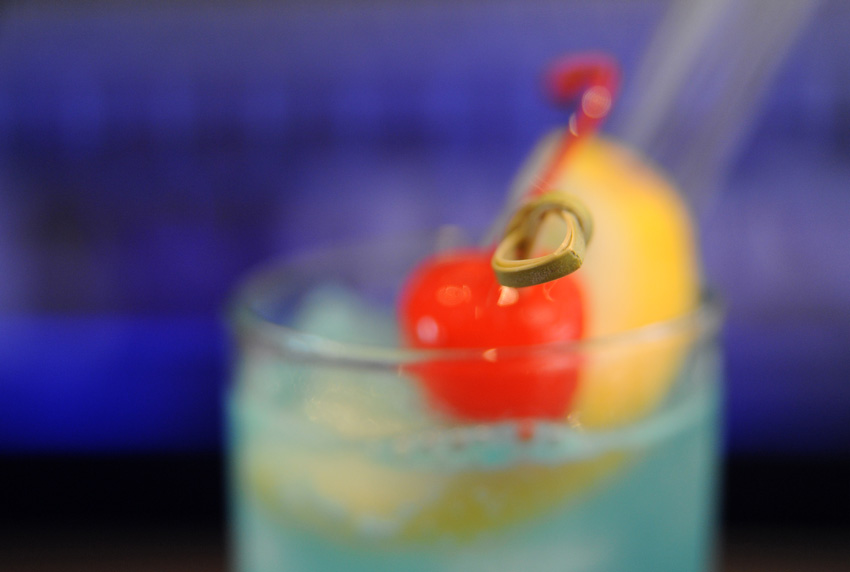 If you're in the vicinity I strongly recommend you make a MOJO date and leave your car at home. If you enjoy their food, you'll enjoy their cocktails, and you'll wish you'd not got a job to do and car parked in the award-winning carpark up the road!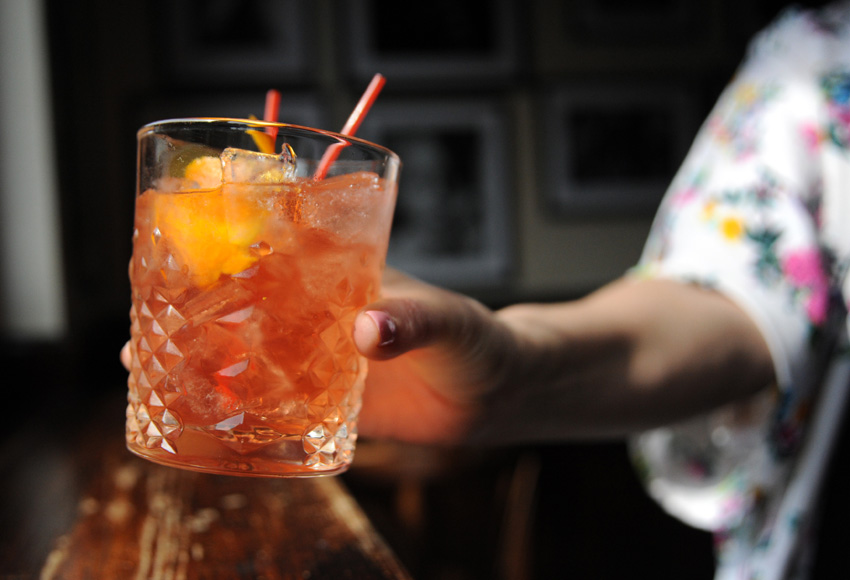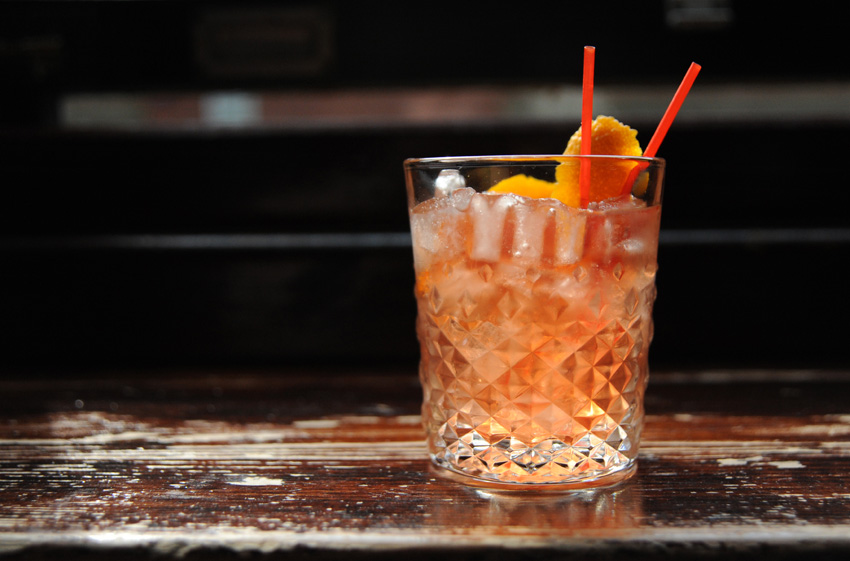 After our epic fill we headed over to the Drawn by Light exhibition at the National Media Museum. If you like photography, then you should really see this exhibition.
The highlights for me were; Fading Away, by Henry Peach-Robinson, Contents of a Ostriches Stomach, by Frederick William Bond, and Hippopotamus 1852, by Don Juan – at first I thought it was lying on a bar, but it was in front of a crowd of people behind bars. The hippo had the most beautiful expression on it's face.
The gallery was cool and calm, with low light and magical images. It was peaceful, and I was dozy – I knew I must be tired when I spotted a very large book laid open, and imagined using it like some kind of fixed hammock!
Drawn by Light is on until 21st June, see it if you can!