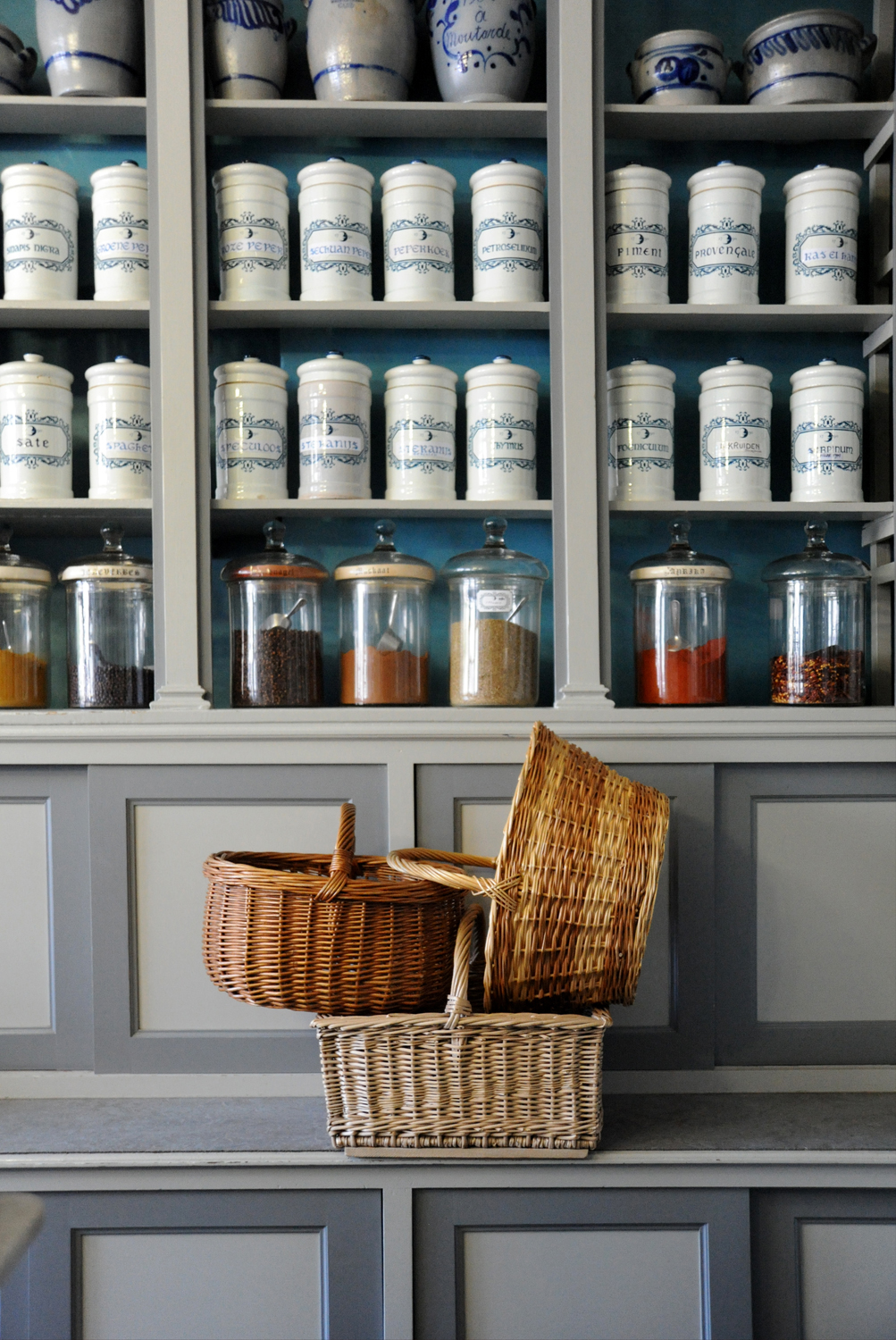 We left a big storm behind us in the UK, power cuts and trees down, (including one of our own, the witches tree, which fell graciously and away from the cars) and took the DFDS ferry from Dover to Dunkirk, making use of the premium lounge service and free pastry joy.
It didn't feel like it took long, driving from home to Belgium in just a few hours, arriving in the afternoon in Ghent, and checking in at the neoclassical Hotel de Flandre. We were given directions to an annexe building across the street and down the road.
Through an alley, past some long grasses that whispered in the breeze, around the corner and into a lift. Up, and out, past the ironing board, down a corridor, over the door mat and into a tall modern room. Dark grey concrete beamed roof, like a lid on a carton of two humans. Doors banged shut like gun shots, echoed down concrete corridors. No soft edges.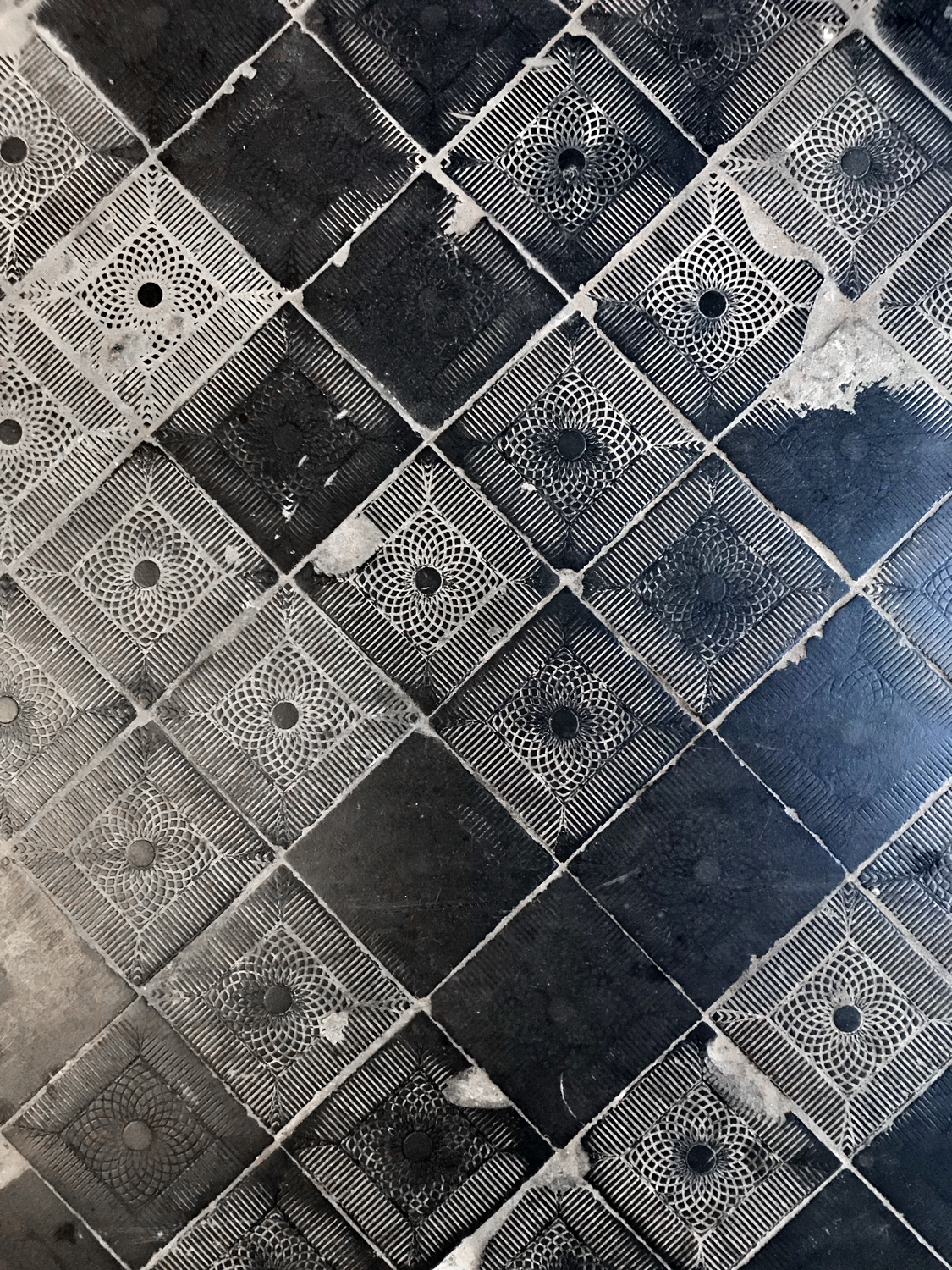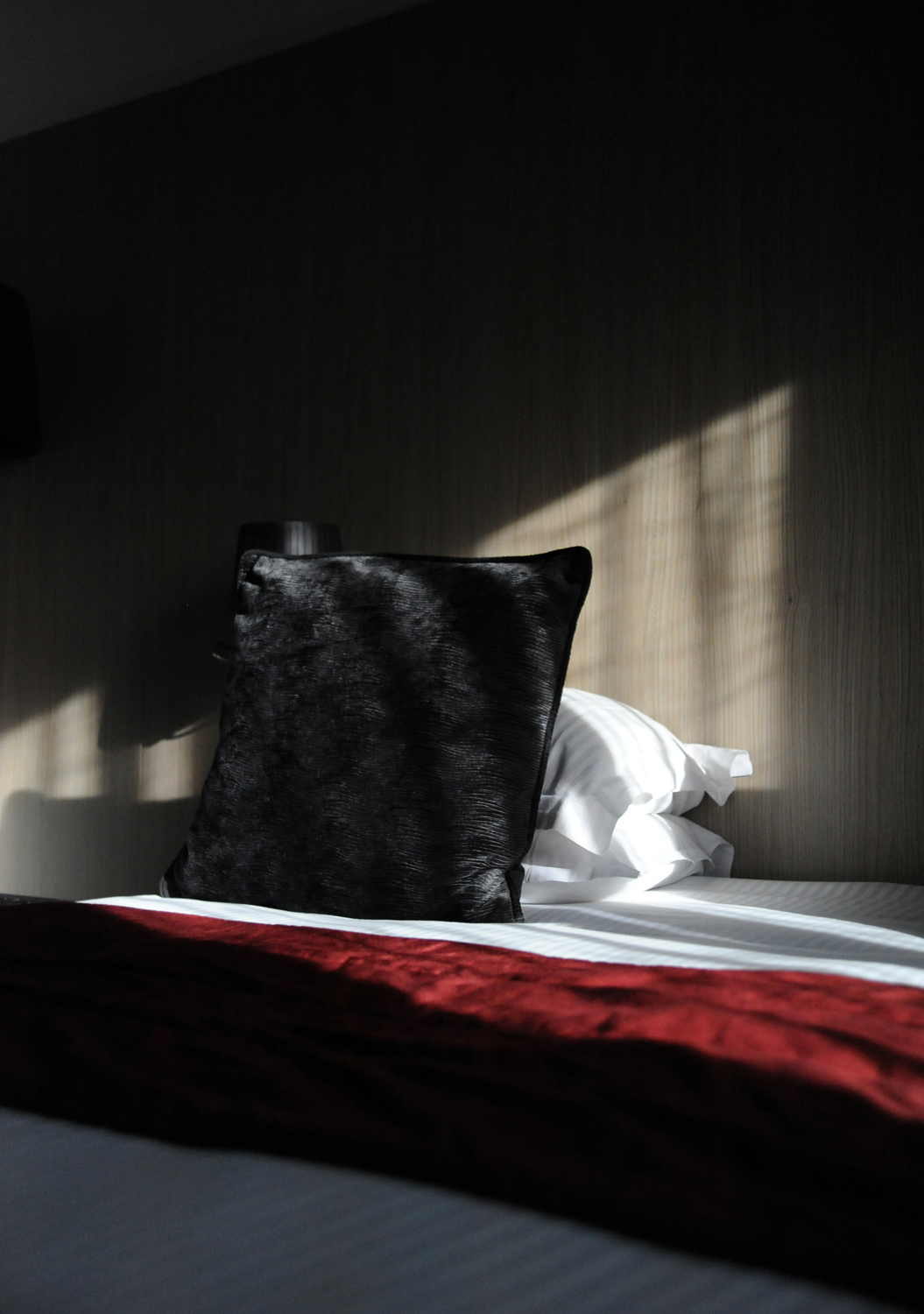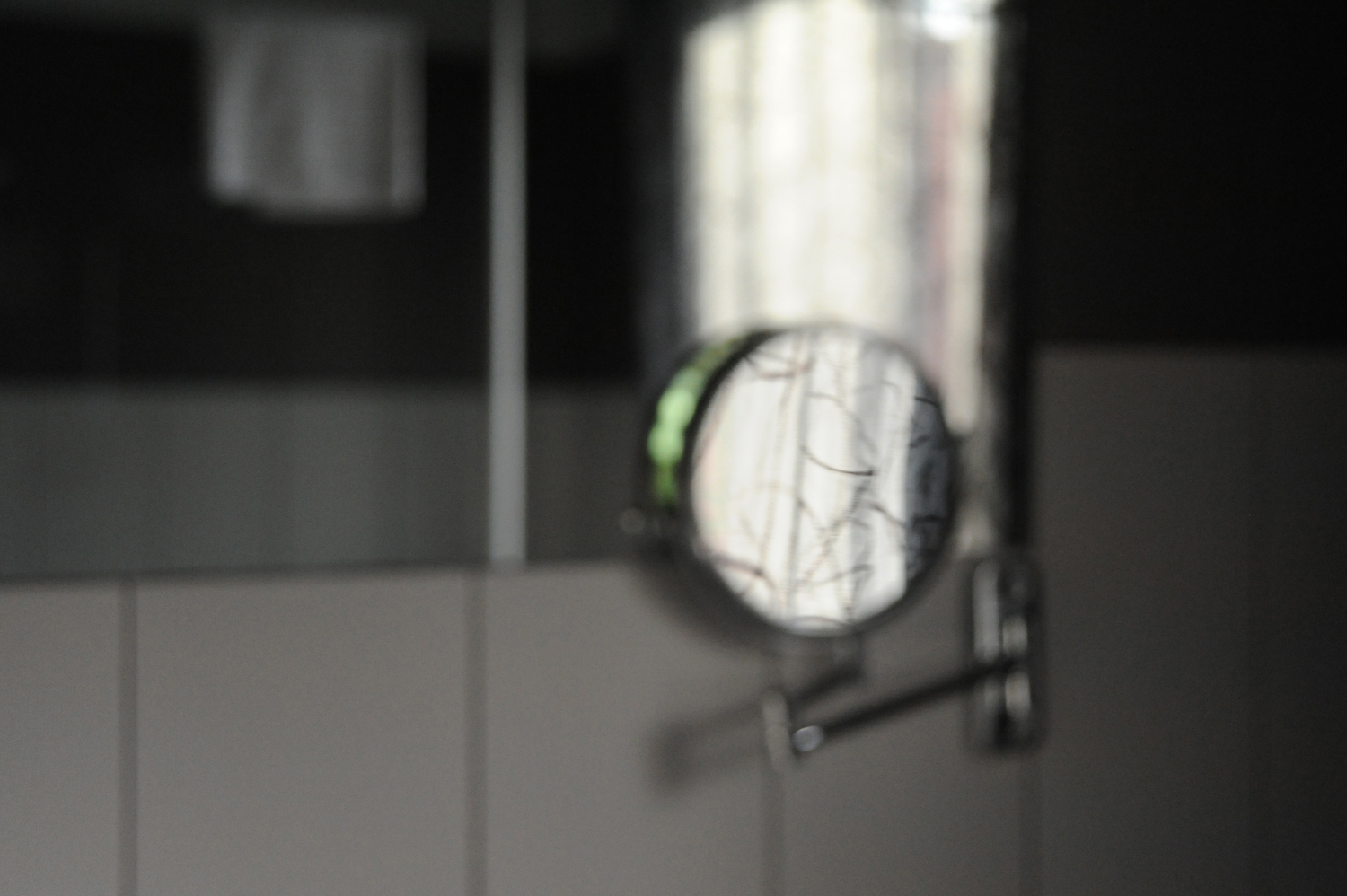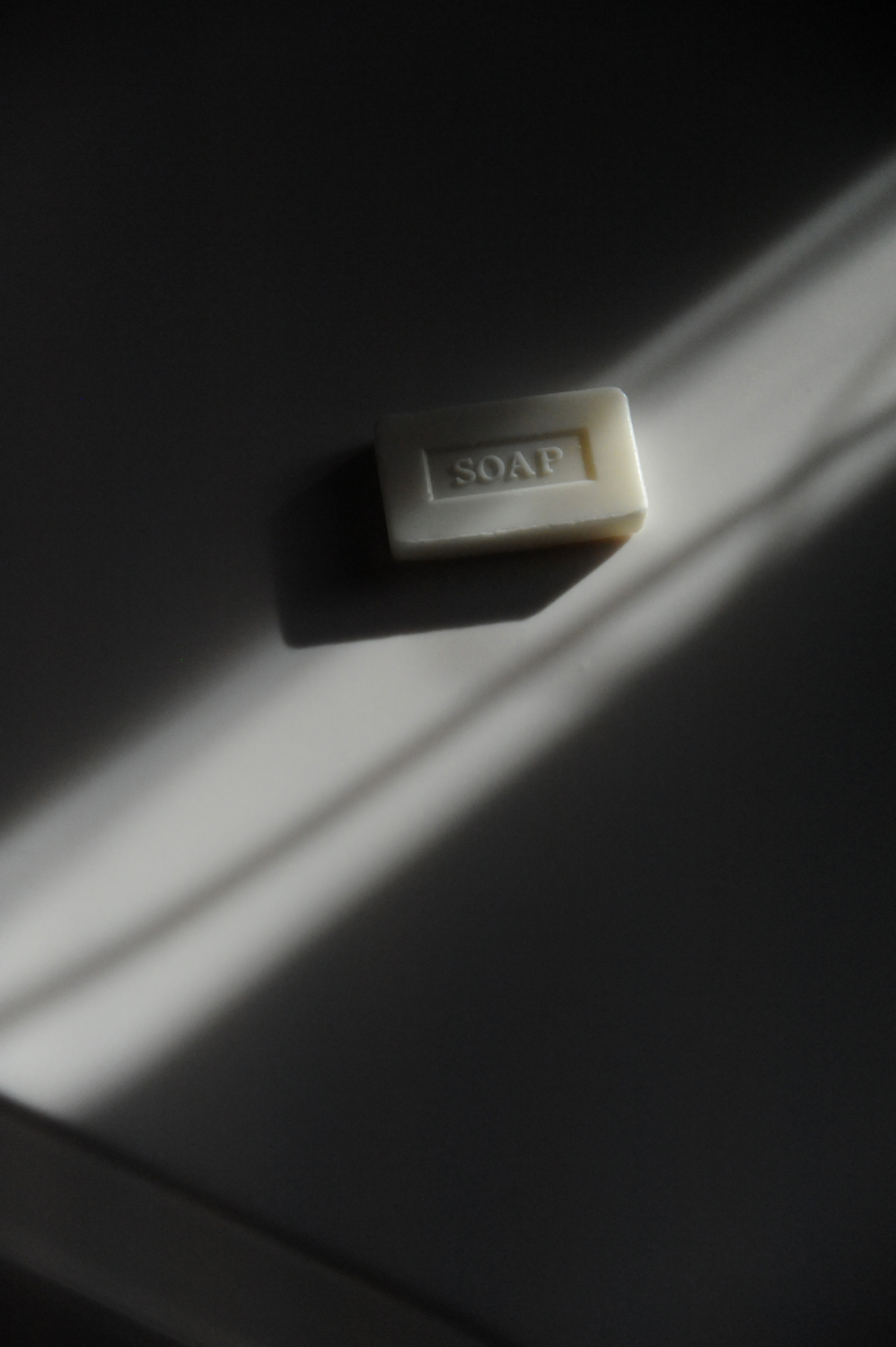 The bathroom was kind of open-plan, with a sliding door, but an open ceiling, it's walls falling short of the extra metres needed to reach the roof. Good light, beautiful light, and interesting views of the neighbouring apartments. I watched a man tie up a piece of meat and place it on his window ledge.
We took an evening walk, via Frites Atelier (Adam's overly curious interest in potato products meant it was a must) and ate cherry ice cream as the light fell and the sky turned pink.
In the morning we went on a 'nibbling tour'. We met our guide, Katelijn De Naeyer, outside the beautifully presented Oude Vismarkt (old fish market).
Bypassing the closed shop of Jean Daskalides, a renowned chocolatier, film maker and gynaecologist, (yes, that's right) we headed past the castle to meet Hilde Devolder, Chocolatier.
I placed a small chocolate in my mouth. Green tea and cherry blossom. 'Just let it melt on your tongue' she said. It tasted like a rose garden and lingered like perfume. We took a tiny bag of tastes away with us for later – ginger, lavender, bier, salted caramel.
On to the confectioners of Temmermar for the famous Cuberdons, or Gentse Neuzen (noses). These ones were not in the traditional cone shape, but formed as little venetian masks. Sweet firm raspberry sugar gum, with gloopy fruit syrup inside. So sweet.
I ate three noses in one day, and I swear I'll never do that again.
Another stop on the tour was Groot Vleishuis (big meat house) where they only sell produce from the East Flanders area. We tasted young cheese from Hinkelspel (which means hopscotch) Ganda ham (Ganda is the old name for Ghent – or Gent, as it should be) and Advocat in a jar, that you could eat with a spoon, and I did – a tiny silver spoon.
Over the square to the famous Tierenteyn Verlent  mustard shop. A crescent moon sits over the door of the timelessly serene shop . Beautiful stoneware jars line the walls and barrels of mustard sit ready for their contents to be ladled out (you can take your jar back for a refill too).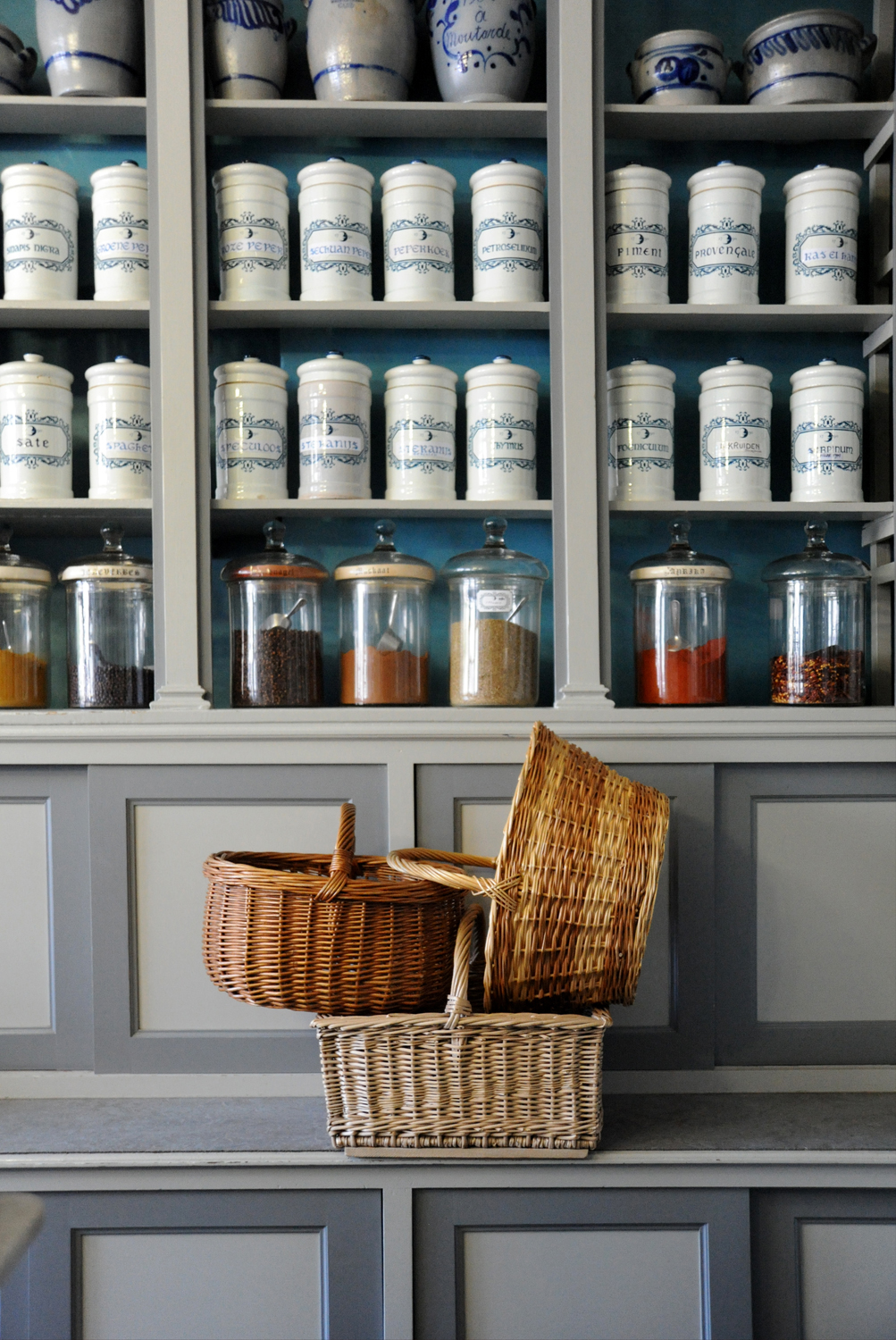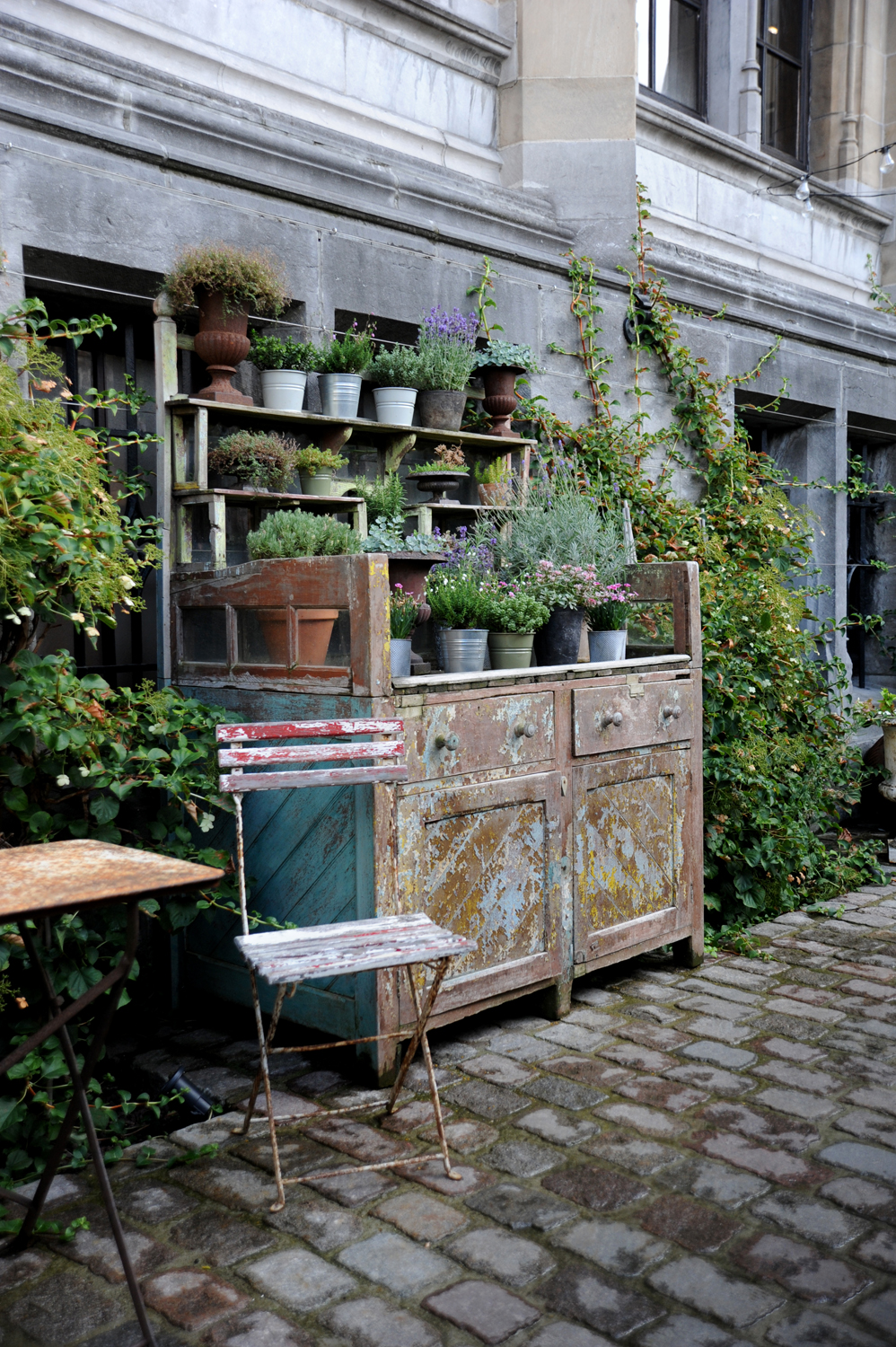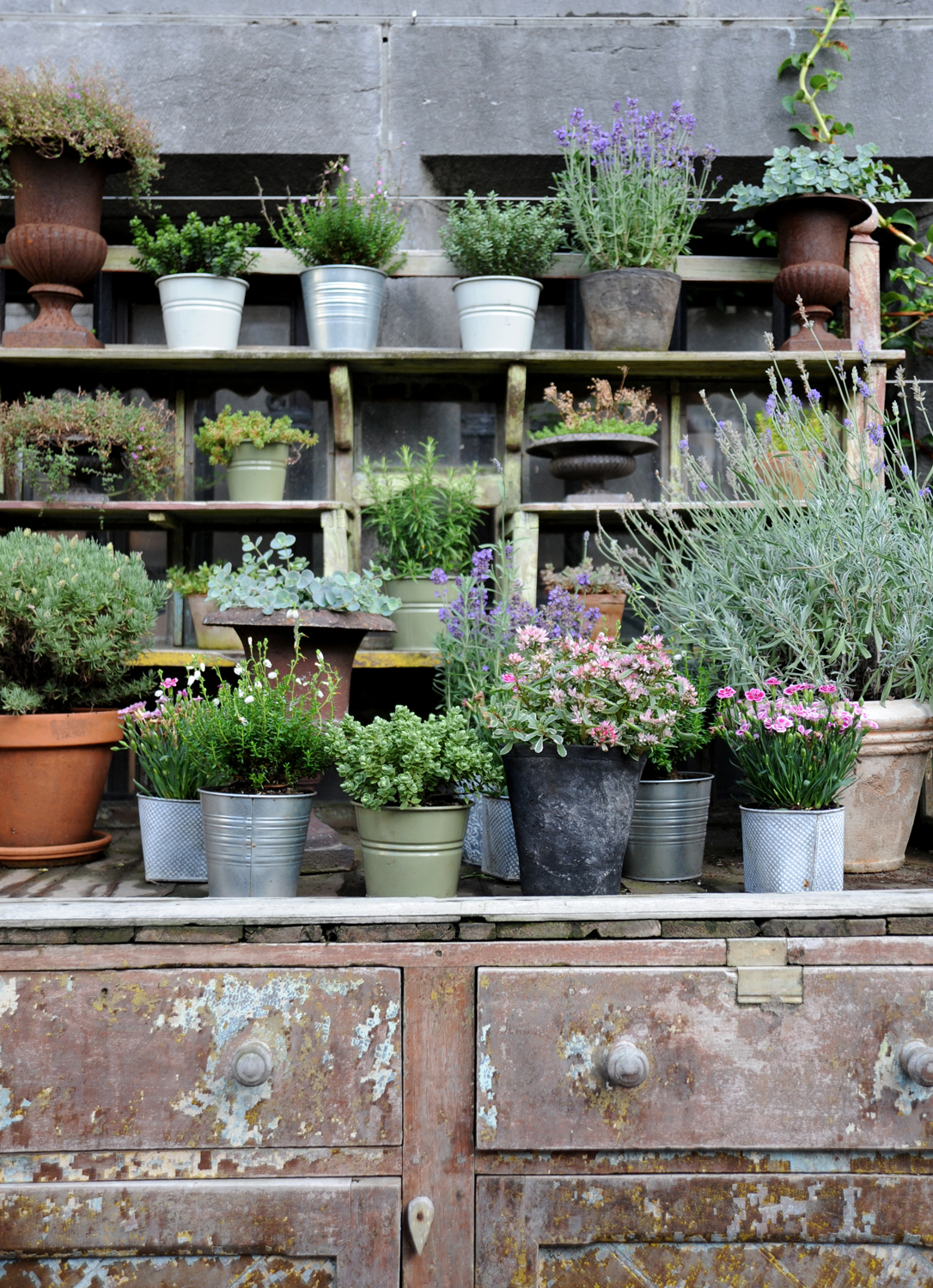 We wandered the streets with Katelijn, for the two hours of the tour, and then another hour or so as she told us stories of the city. Finally we let her go, up near the three churches (like some kind of middle-age church Manhattan), and carried on our explorations.
Our City Cards included a free boat trip, so we took it. Squished in with strangers, we motored up and down the river. A little girl kicked Adam throughout the trip, and a lady fell and banged her head. I gave her a Savlon wipe for the bleeding bits.
After the excitement we ate €2 chips from an interesting man in a potato filled window. He told us that Simon Calder (renowned travel writer and broadcaster)  had been there and filmed him (and his frites) twice. Adam paid extra for Samurai sauce.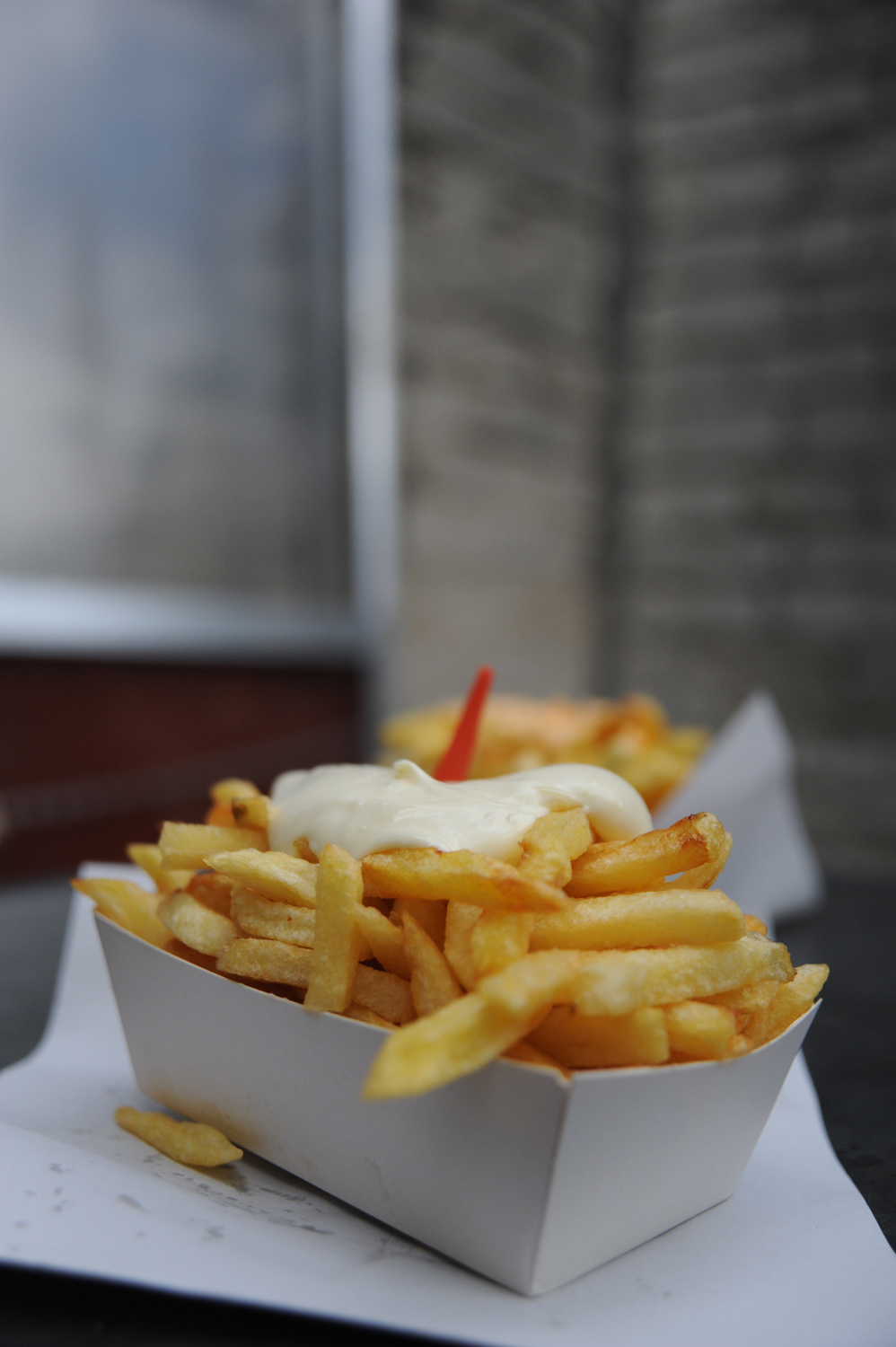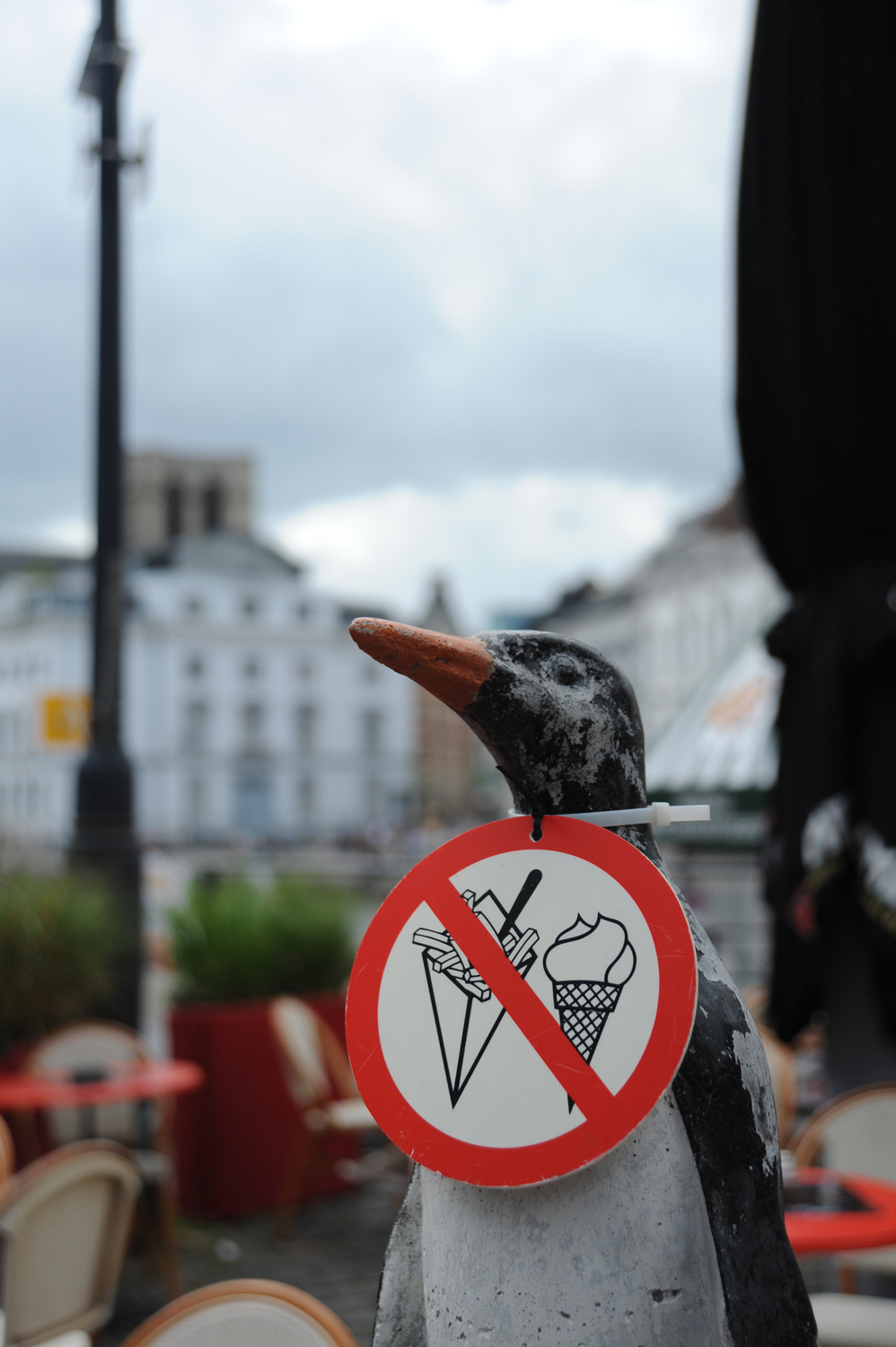 More walking, a bit of resting, and then a wander across town to Cochon de Luxe for one of the best meals I've ever had. Eight courses of pure delight – the whole dynamic of exceptional flavours and textures, topped with good humour, was a real joy to experience. Lekker!
 At the end of the meal, tea (or coffee) with petit fours, pretty pink seabuckthorn roses  with vanilla gel, and bullet shaped Russian Roulette chocolates. I could hear the excitement and expectation on the table behind us as they wondered if they'd find the 1 in 100 that contained tabasco!
Cochon de Luxe is the triumph of husband and wife team Tom and Alison, they work, live, and laugh together here. You'll find my full story on this wonderful dining experience in this Foodie Finds feature over on Surf4.
It was my birthday and they gave me a book on culinary Ghent and a sad little bag of candy (their words, not mine!)
I slept well, dreamt of gold faced piglets and bathrooms with sound proof walls.
On Sunday morning we visited the craft market on Grooten markt (where I stroked a dog with the softest ears, like white velvet clouds) then hung out in Graffiti Street with the Instagrammers and their over the shoulder pout poses, before heading over to Groot Vleeshuis for lunch. I had a Ganda Croquette and Adam had a meatball in in creamy tomato sauce with vegetables. Basically, it was a hot scotch egg and it was excellent.
A mix of desserts, including chocolate icecream, jellies, Geraaedbergse matterntaart (a pie with curds and almond paste) and Aalsterse vlaai, which was like a magical cross between a spiced bread pudding and an Indian barfi sweet. It was amazing. The addition of Guylian chocolates seemed an odd choice but apparently Guylian was the product of Guy and Liliane, husband and wife, before it became a famous brand. Last time I received chocolate seashells was after I helped an old man with his bowels. (If you need that story explaining!)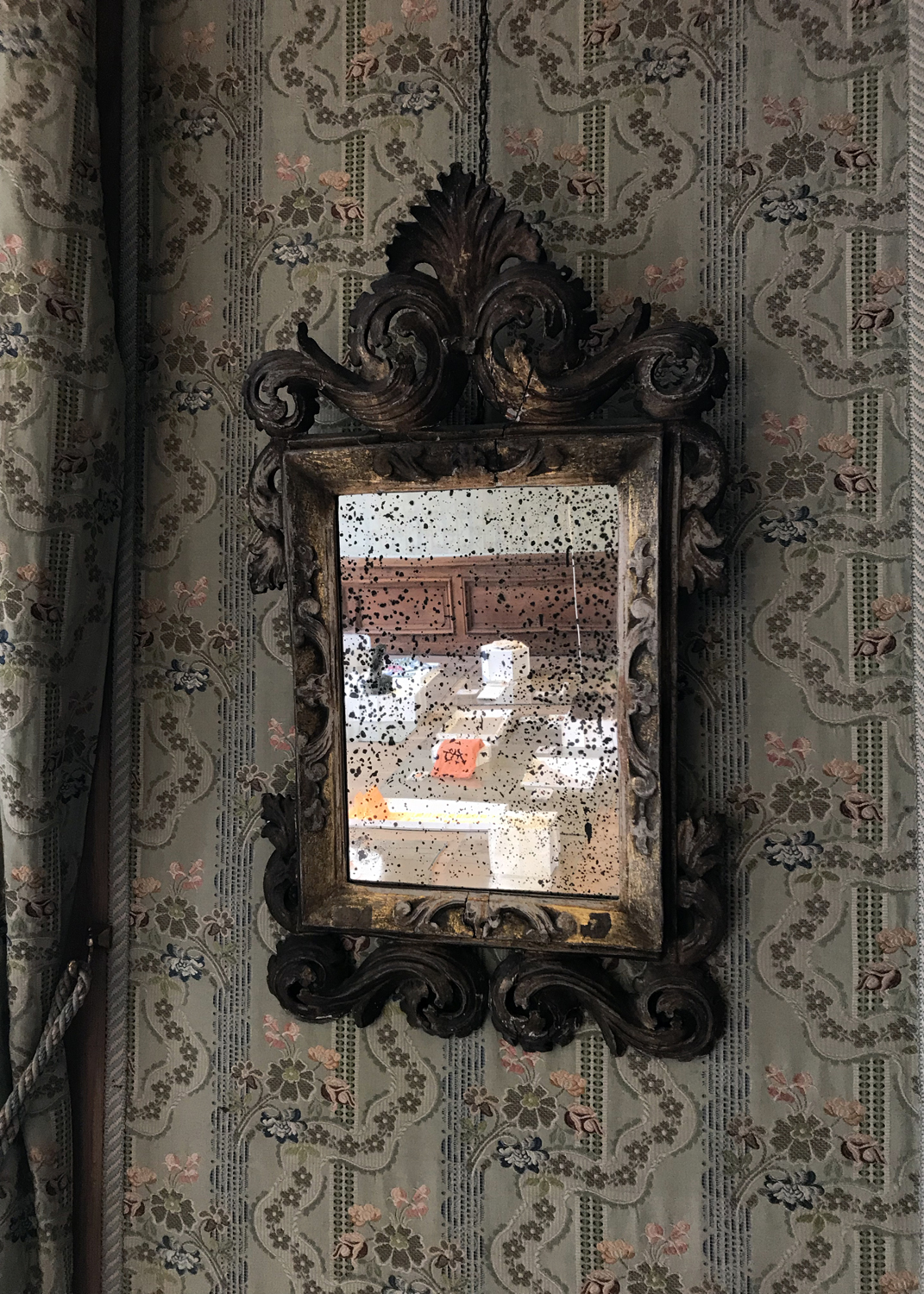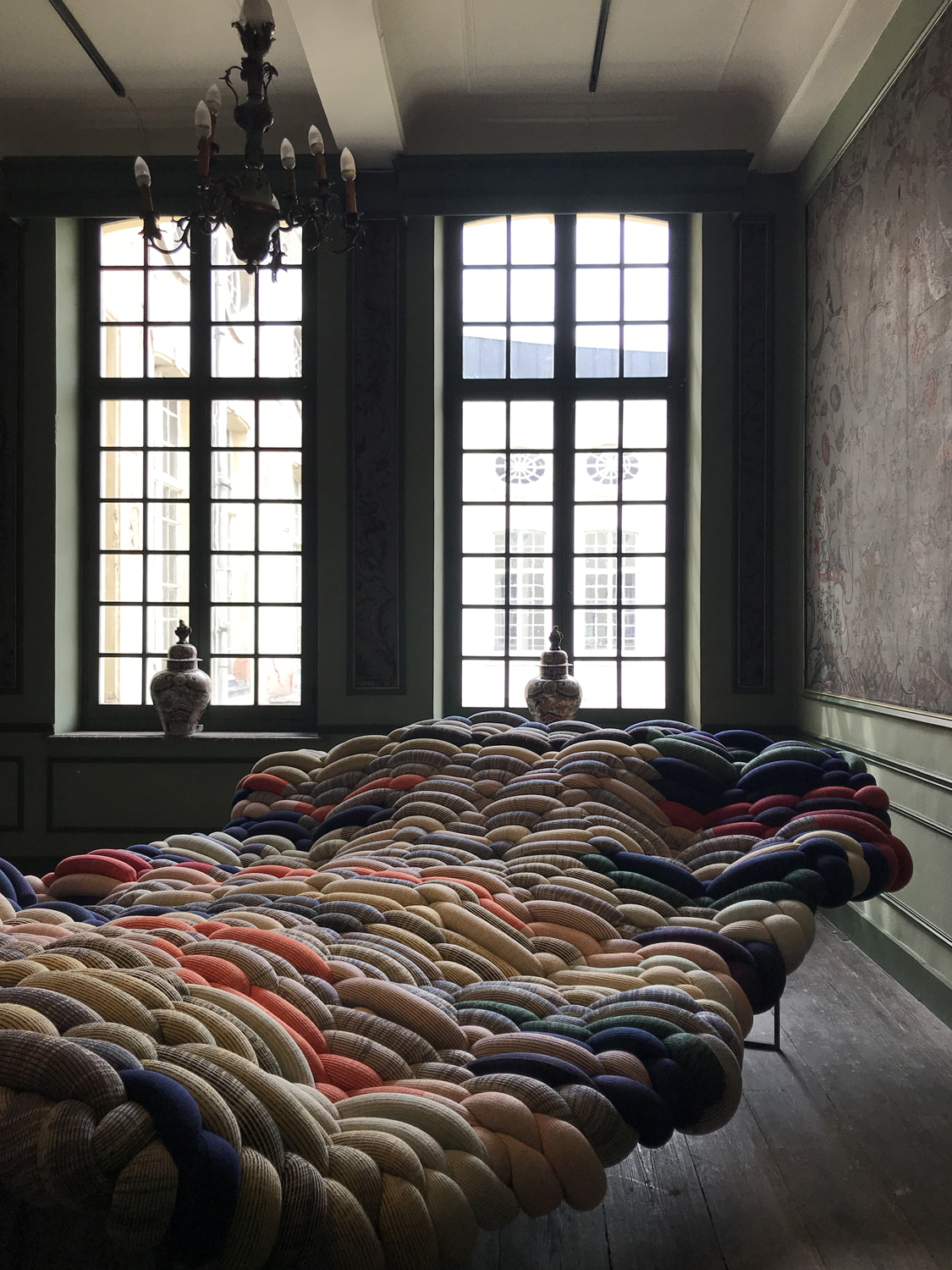 After lunch we went to the Design Museum, again using our City Cards. The museum is in a fabulous building, a blend of Rococo grandeur and modernist delight.
There was an exhibition about how we see/use animals. Creatures made to Measure.  It was quite incredible, and to be honest, I didn't realise how much it'd had an impact on me at the time, but I've thought about it a lot since.
We listened to a record made from waste blood playing the heartbeat of a cow. It was loud and immersive, shocking and beautiful at the same time.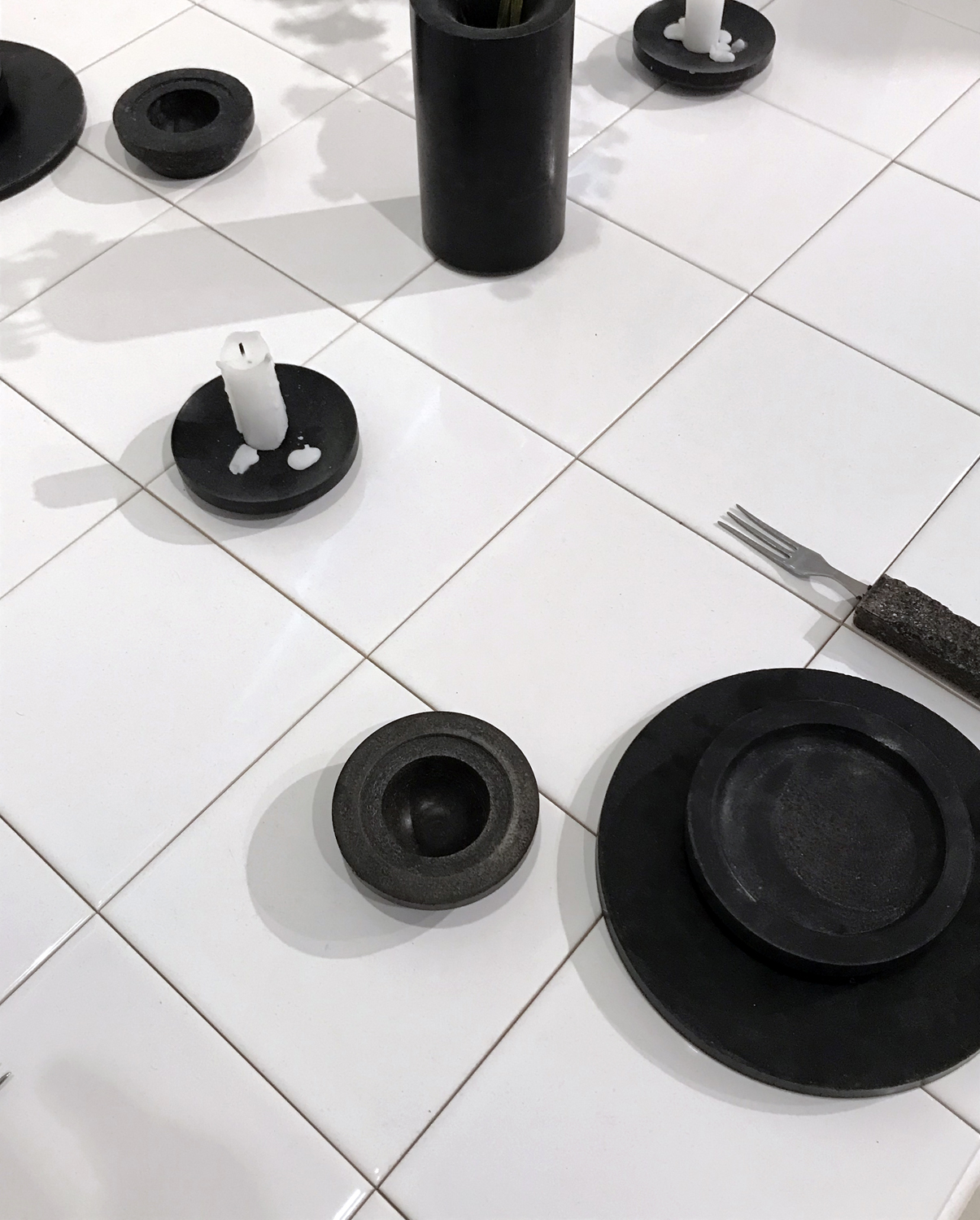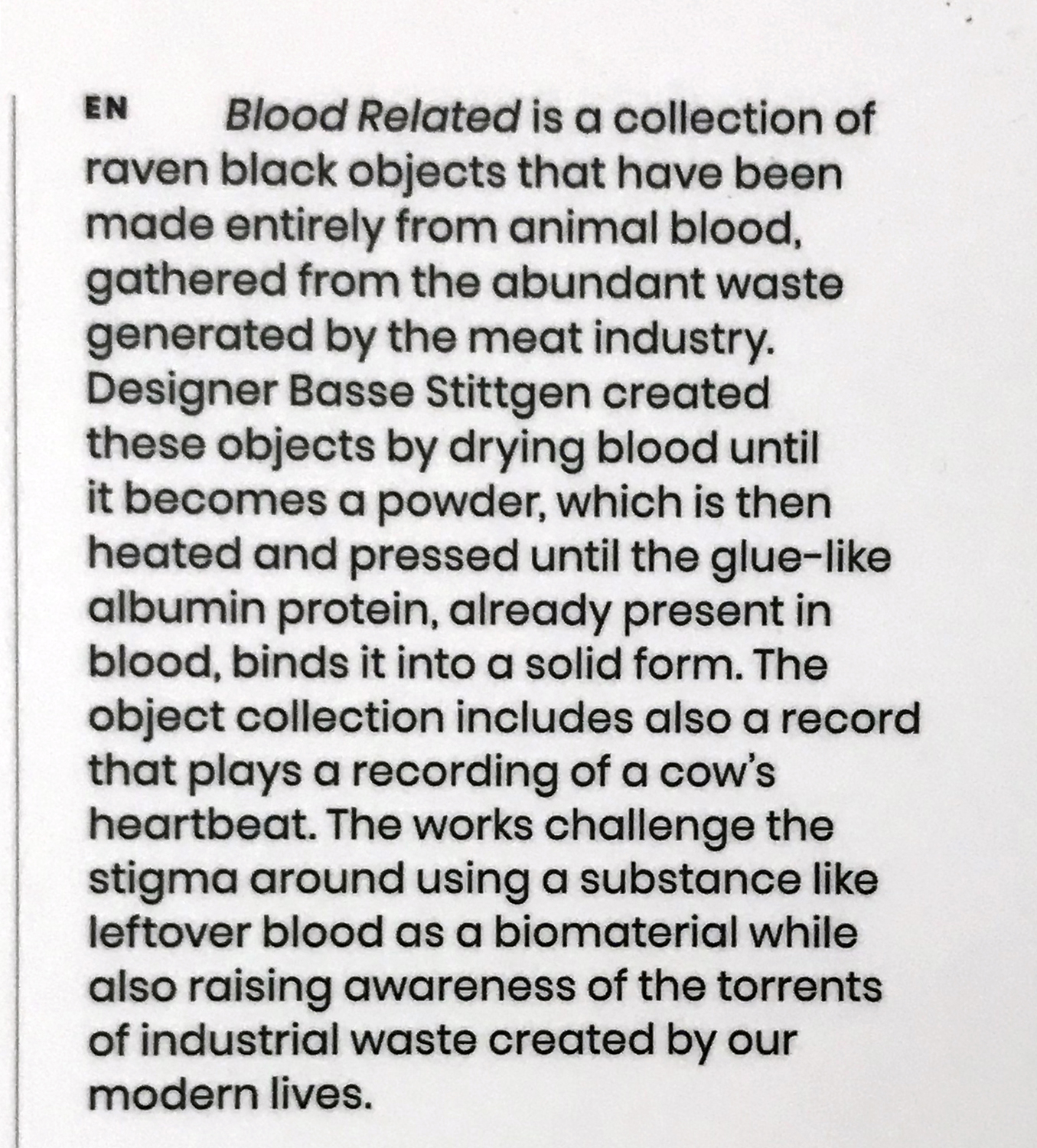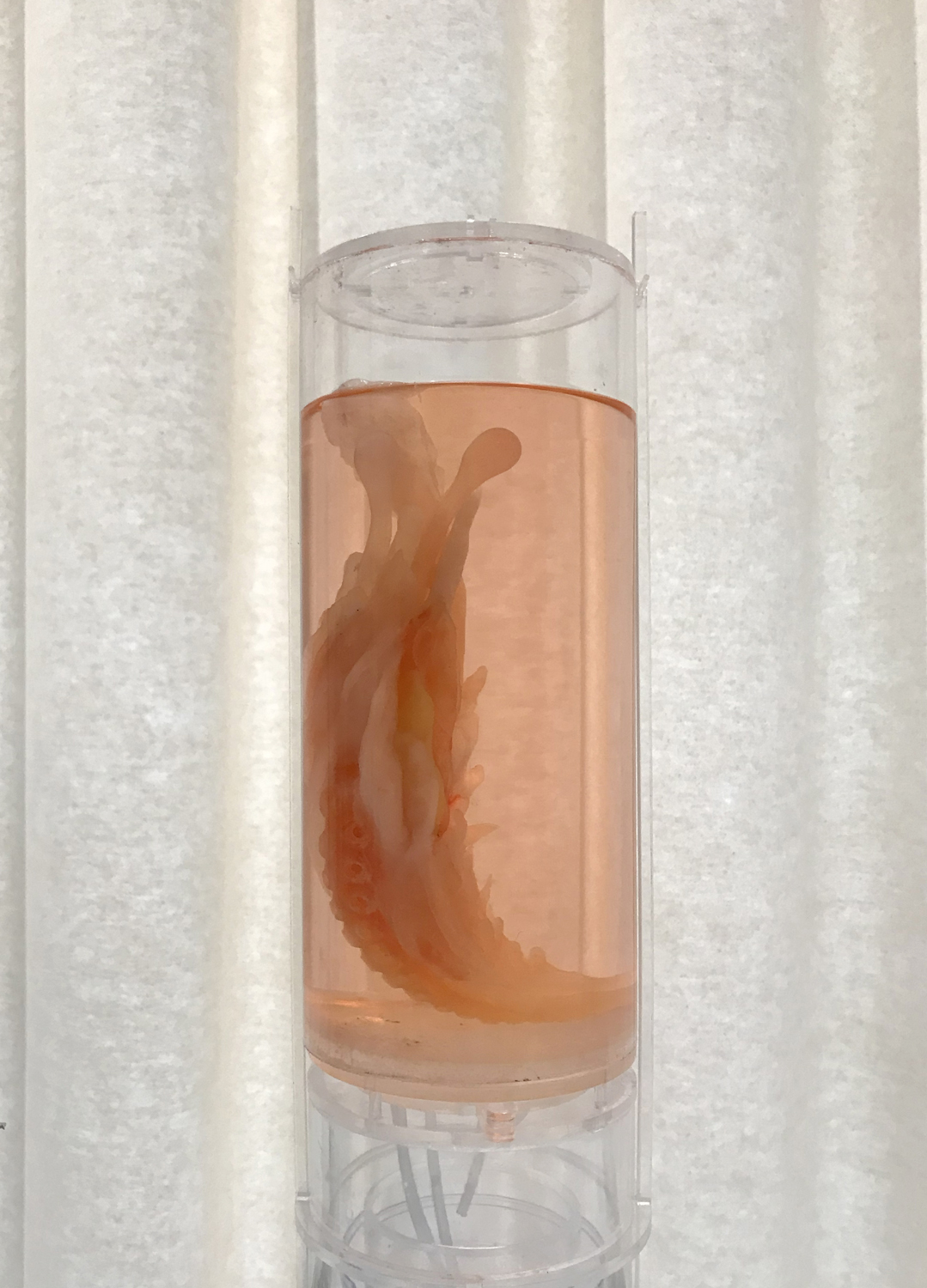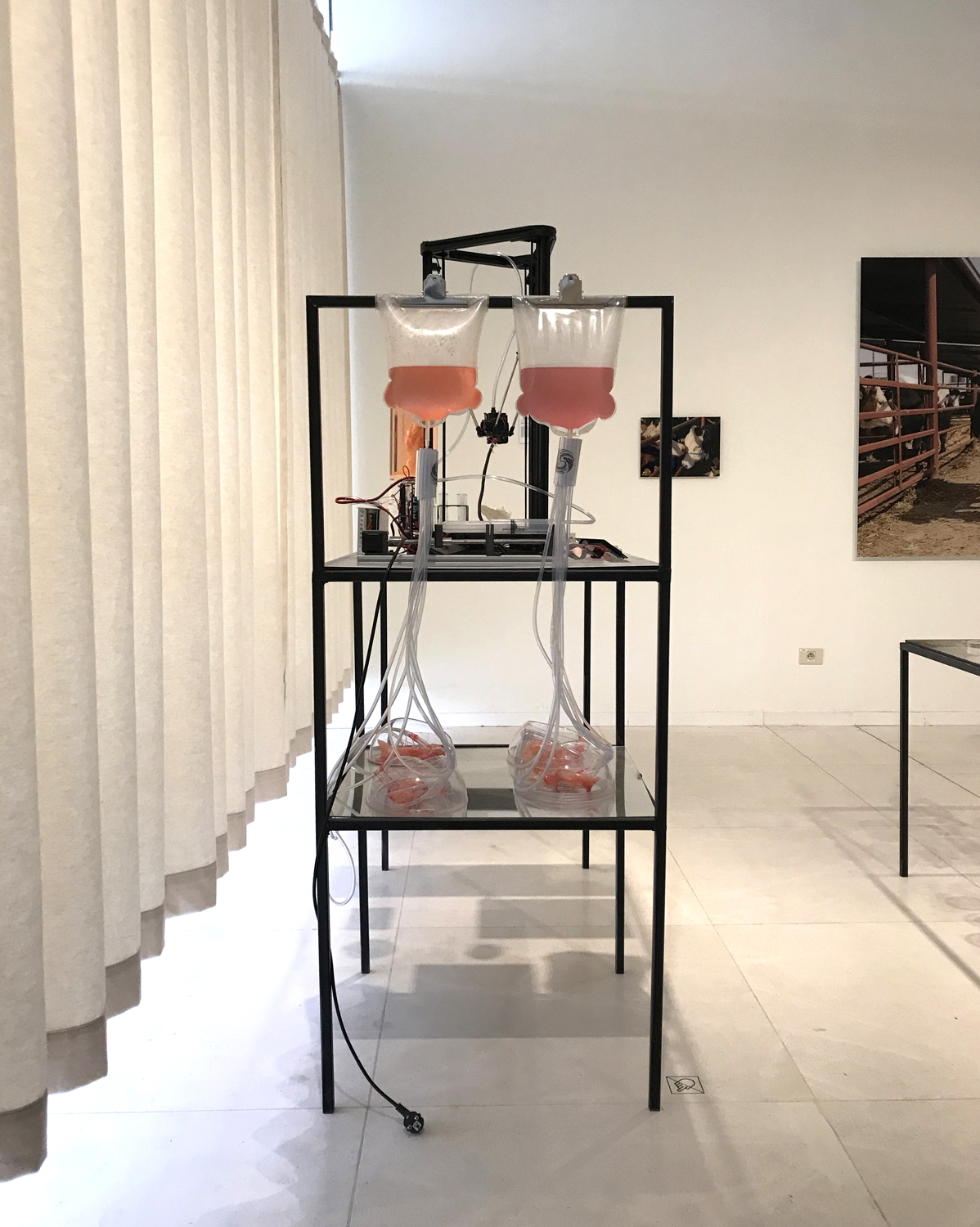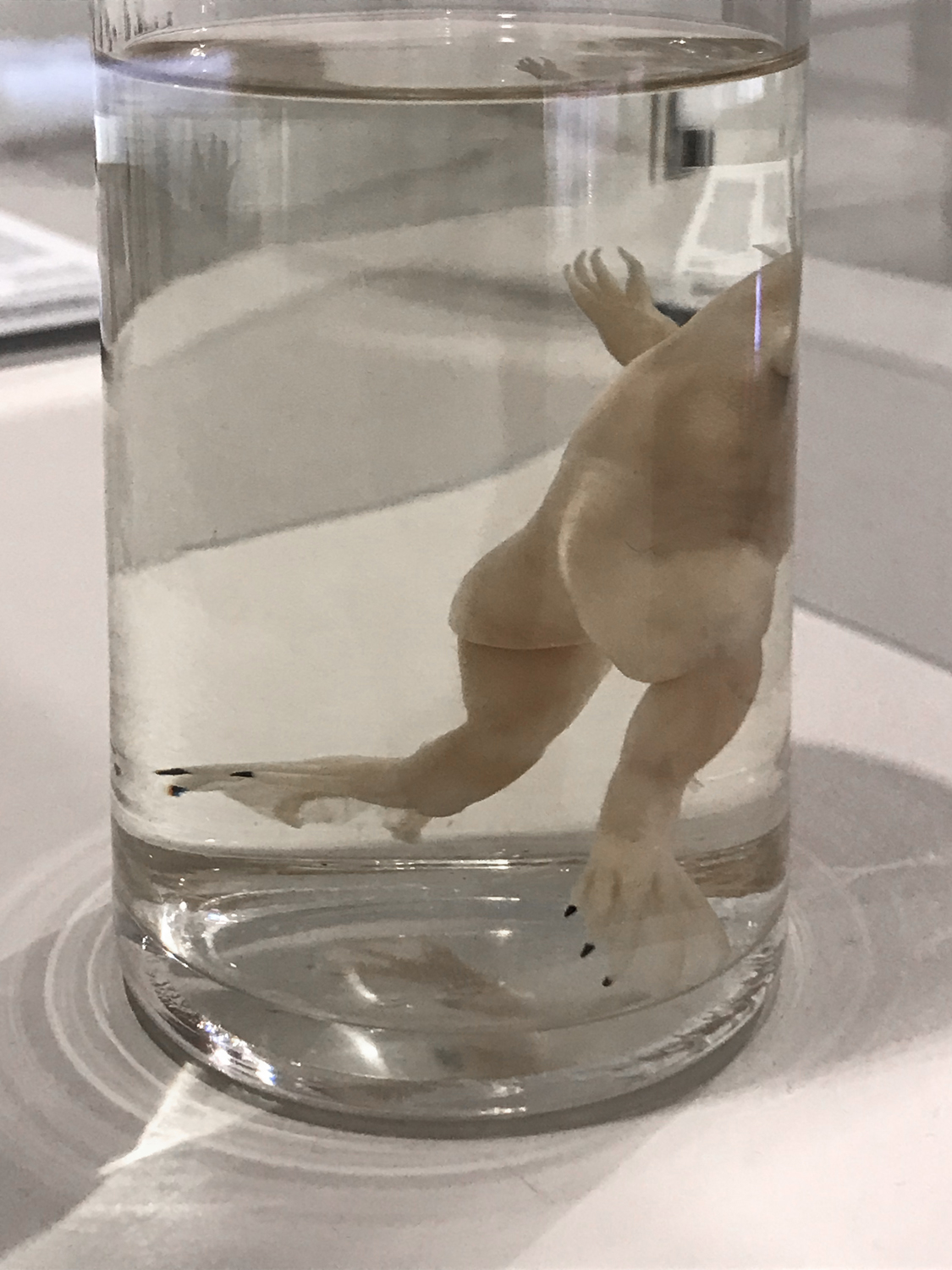 I learnt how in the 1930s a zoologist injected human female urine into an albino African Clawed Frog and found that if the frog produced eggs within twelve hours or so this was an indicator that the human was pregnant. And that was the beginning of the development of the pill.
Watch this 'Meet the curator' video to find out more, it's worth it.

When people say art and science are two different things they're missing the point. Everything is about investigation and experimentation.
In the morning we headed to Calais for the ferry. Priority boarding meant we were pretty much first on, so we picked the best spot to enjoy the crossing – front window, squishy sofa.
I know DFDS have put a lot of investment into their food offer (they have a new campaign called Field to Ferry) but I wasn't expecting lentils, pomegranate seeds and edible flowers! There's made to order pizza, pasta and salad, and also cake… I can recommend the lemon and poppyseed cake 100%.
Our weekend ended with a tour of the bridge. We enjoyed the views over Dover, the storm clouds rolling, lightening striking down. Then we watched the captain reverse park the boat and went home. 👌
DFDS operates services from Dover to Dunkirk and Dover to Calais, offering up to 54 daily sailings, with prices from £49 each way. All Dover-France ships feature a Premium Lounge, which can be booked for an additional £12 per person each way. Priority boarding is also available from £10 per car each way.
Ghent City Card €30 gets you 48 hours free access to all the sights, monuments and museums in Ghent, public transport and a boat trip.
More information on Ghent:  Visit.Gent.be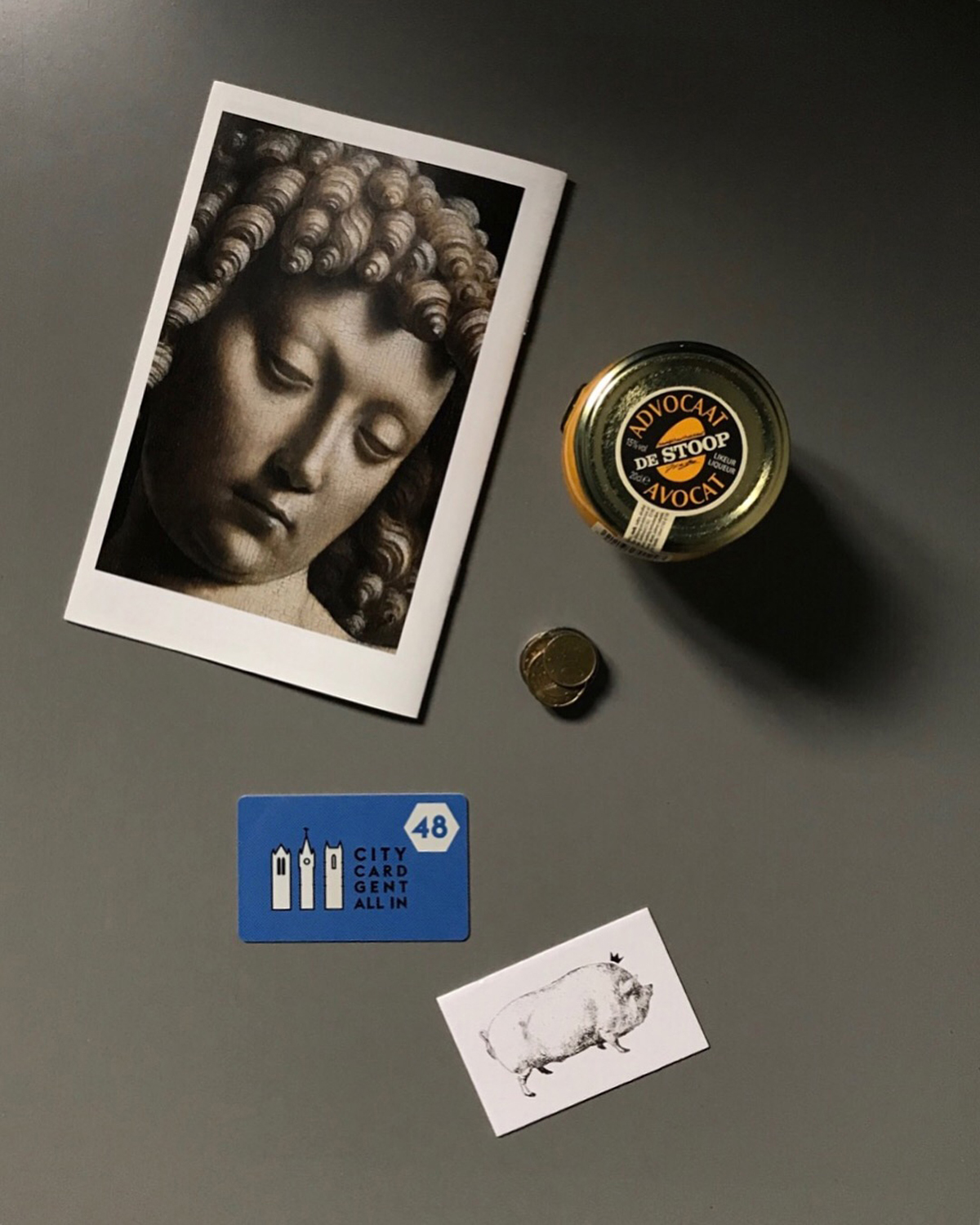 With the greatest thanks to DFDS and Visit Flanders for making this trip possible, and to Visit Gent for hosting us in their charming city. As always, my opinions are my own (and my ability to eat 3 weeks' worth of food in the space of 3 days, probably something I should keep to myself!)