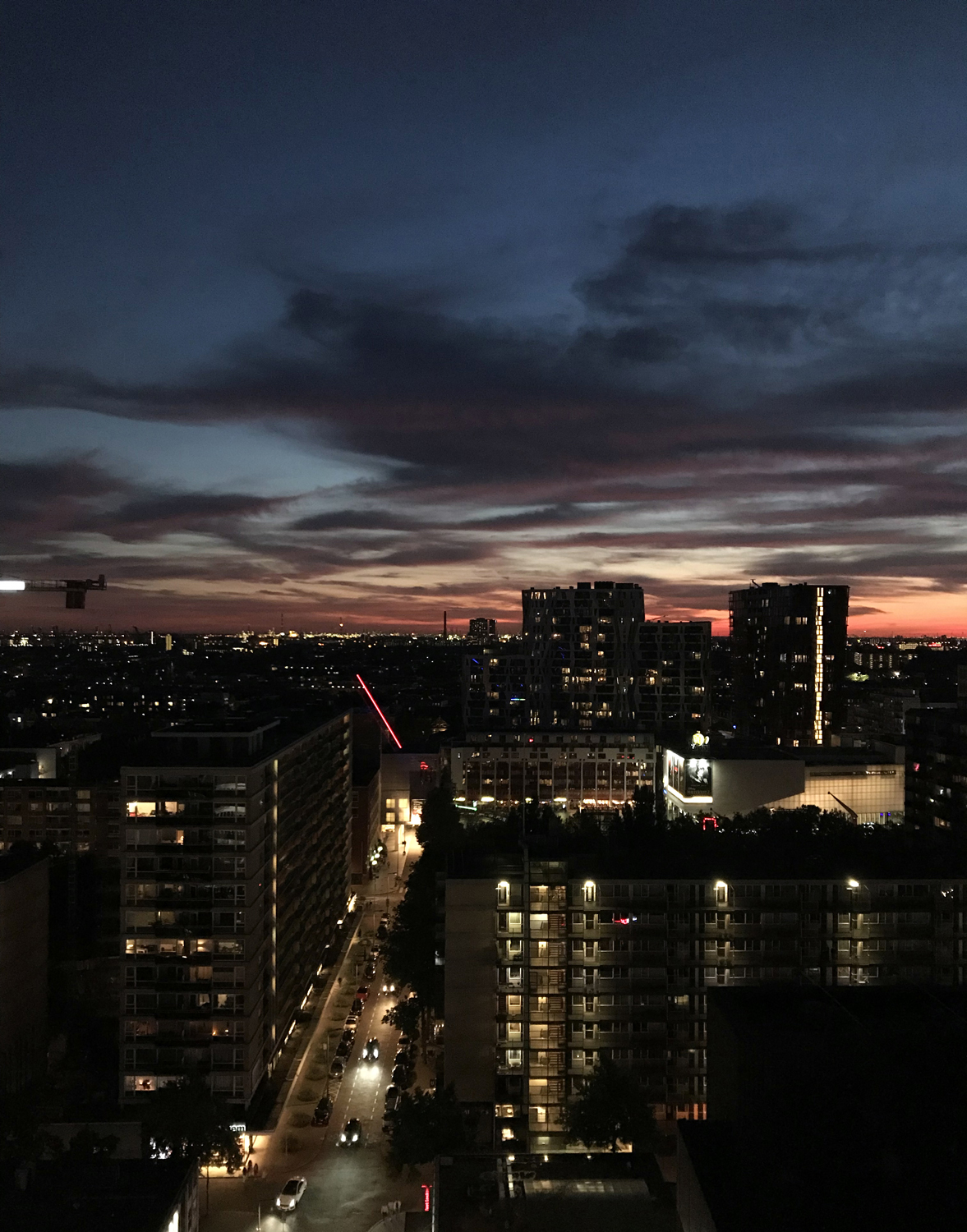 I like the Netherlands. There's a surprise for you! I'm always happy to have an excuse to spend time there, and after a brief trip to Rotterdam I was keen to find a reason to go back.
The opportunity to curate an exhibition for Europe's largest street art festival Pow! Wow! Rotterdam and take the work of 70 international photographers to the heart of the city, filling a disused building wall to wall with newspaper prints – now, that's a reason!
So, in early September I spent the best part of two weeks in Rotterdam, living out of The James hotel, each night – gazing from the 15th  floor window with my supermarket salad propped on the green stone windowsill, and by day – installing the exhibition, riding the metro up and down and across town, attempting to speak Dutch (so badly, but it brought a lot of joy!) and finally opening STREET / FORM to the public on 09 September.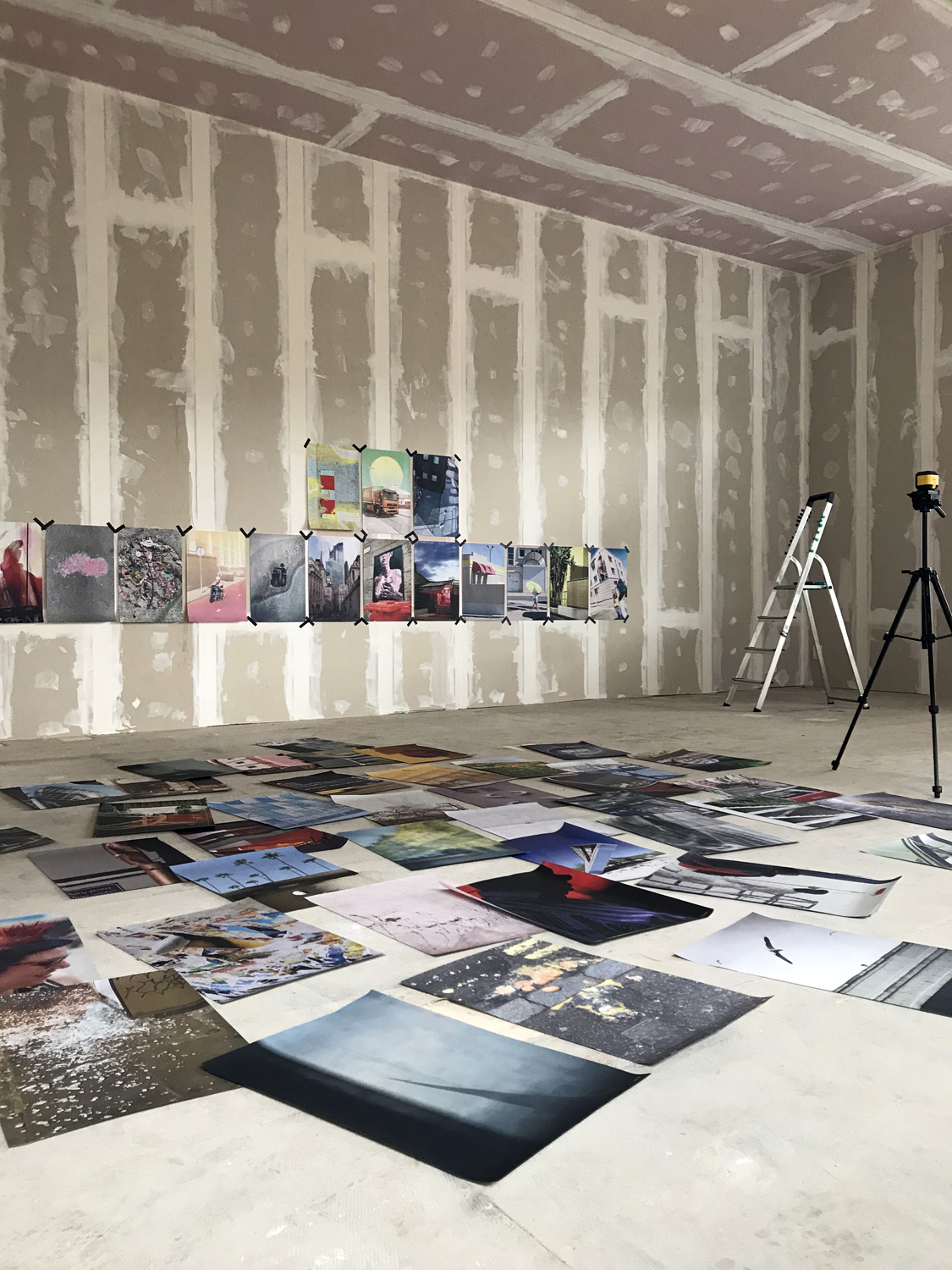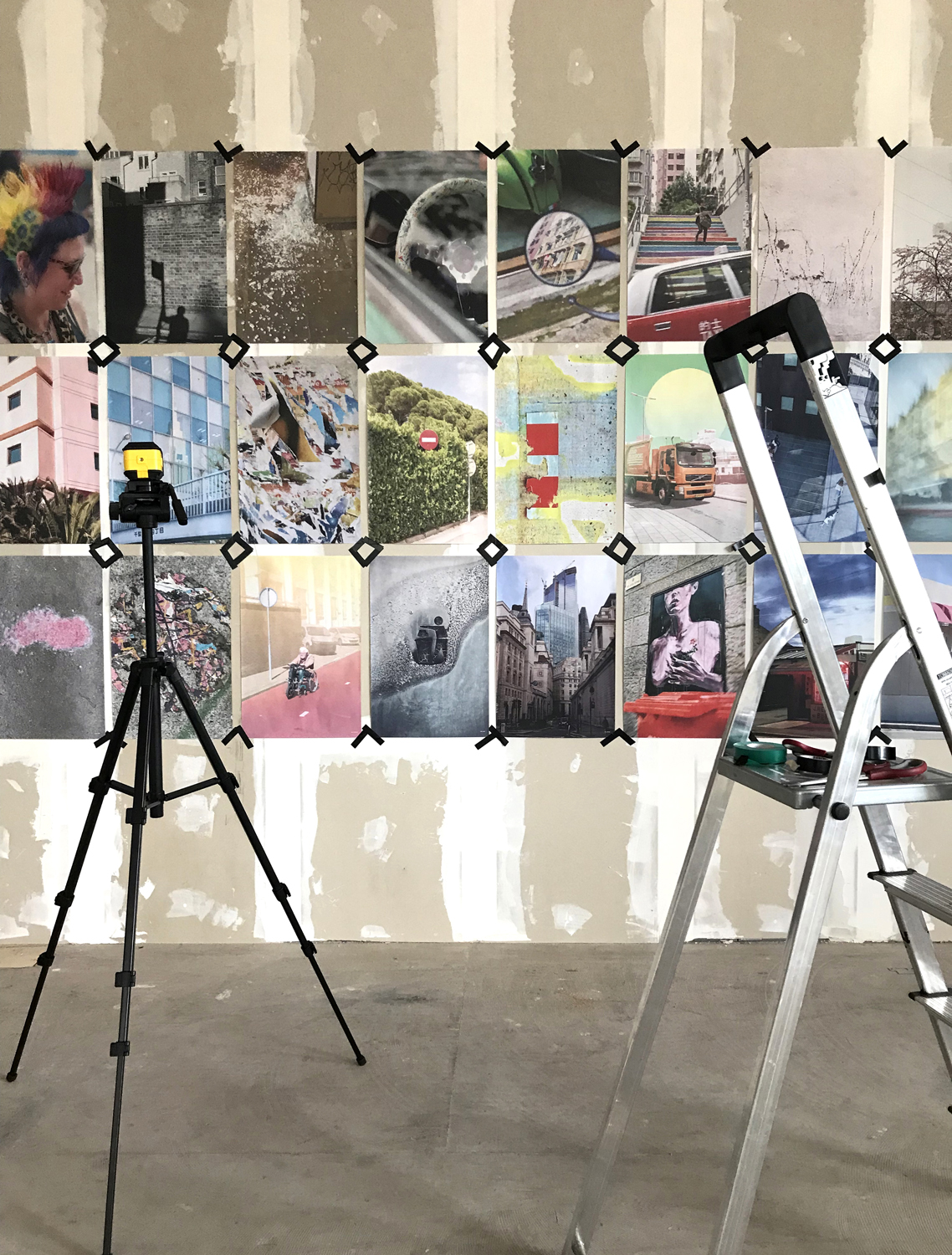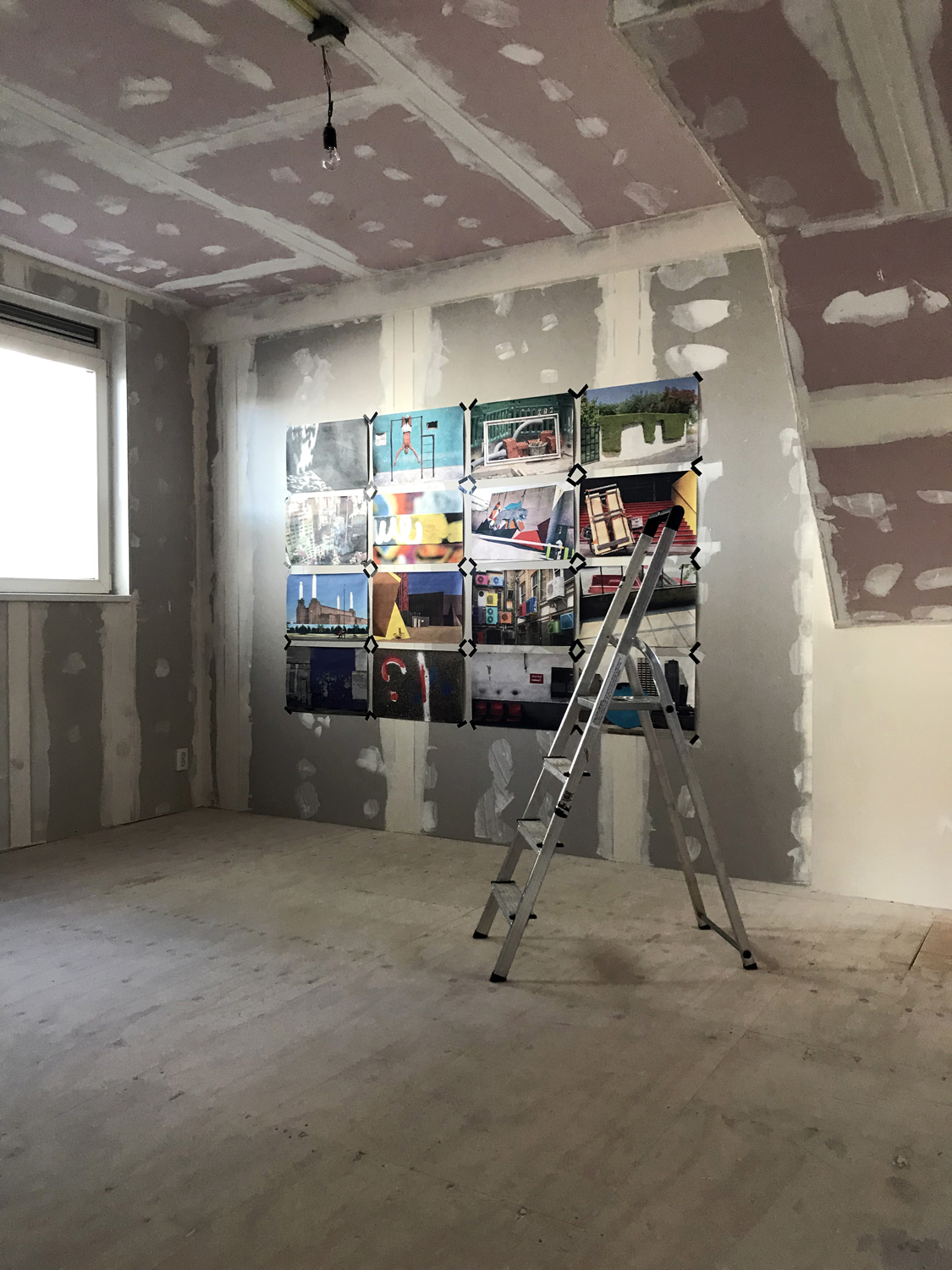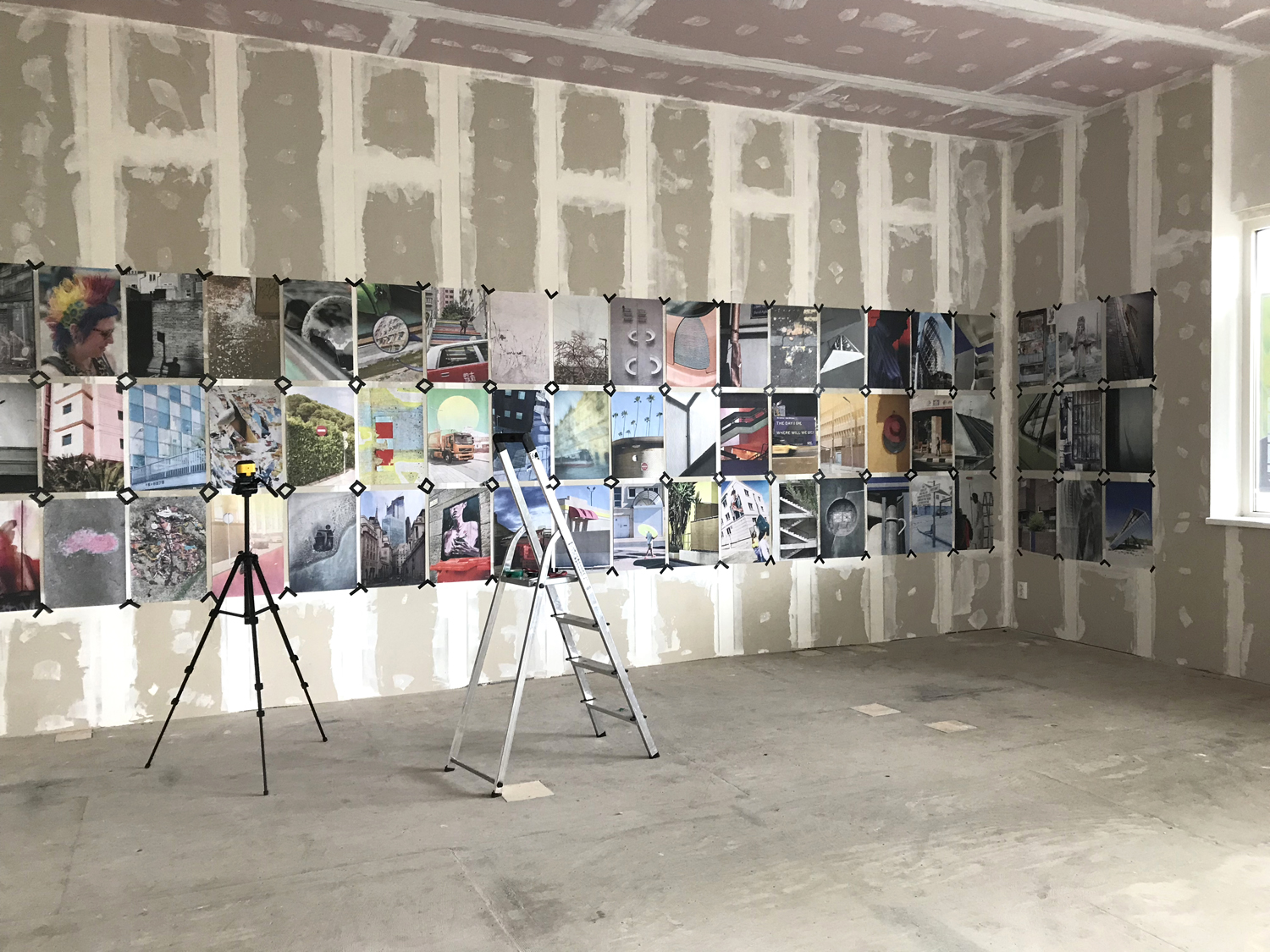 I loved being in Rotterdam. It's safe, it's diverse, it's interesting, and there's an Albert Heijn supermarket around pretty much every corner! Praise to Albert Heijn for my daily dinner salads and for enabling me to have my first ever Green Tea Kit Kat. Thank you. Fulfilled.
I also ate a small pink cake and my mouth swelled up. Imagine a giant crying over a French Fancy – that's me.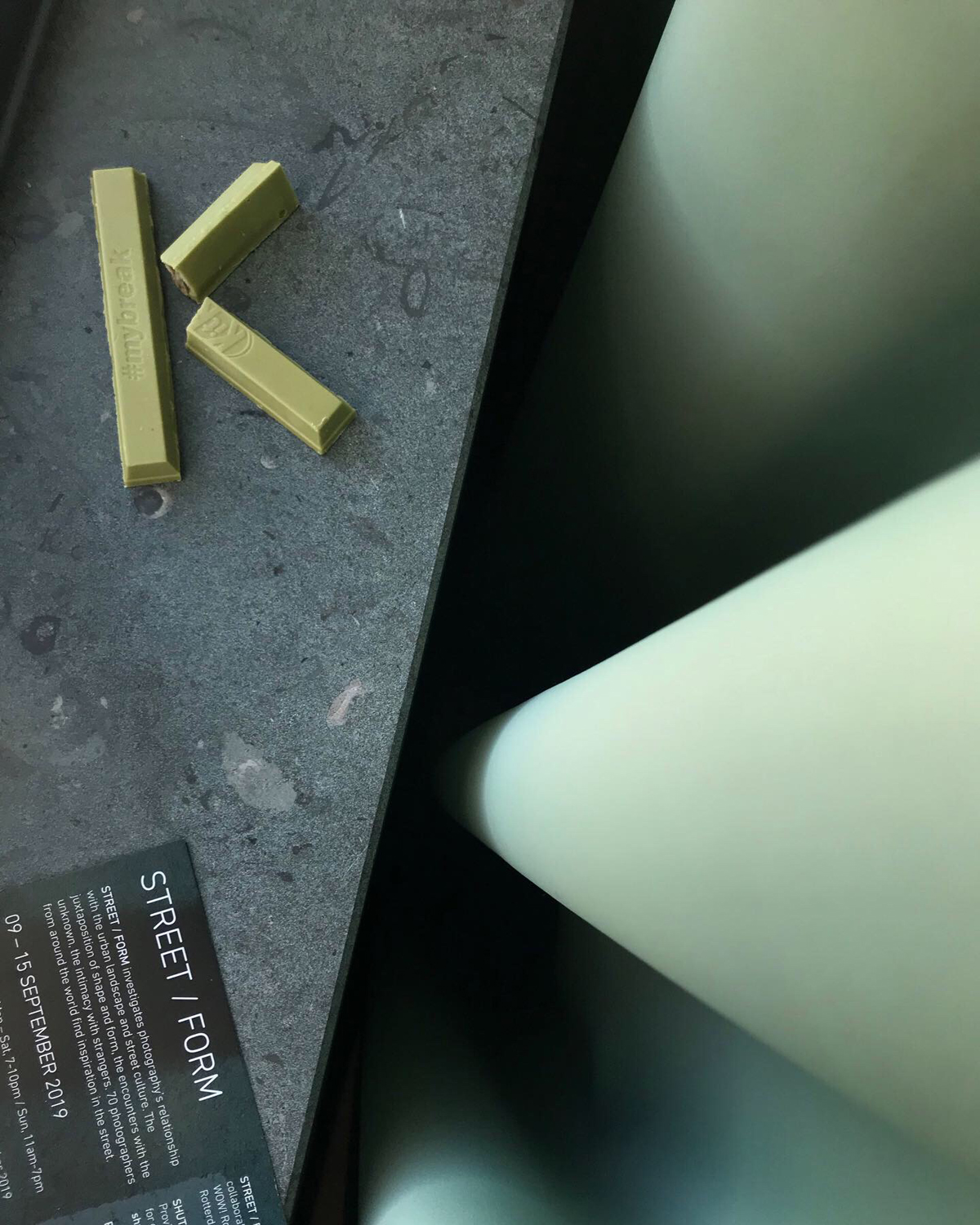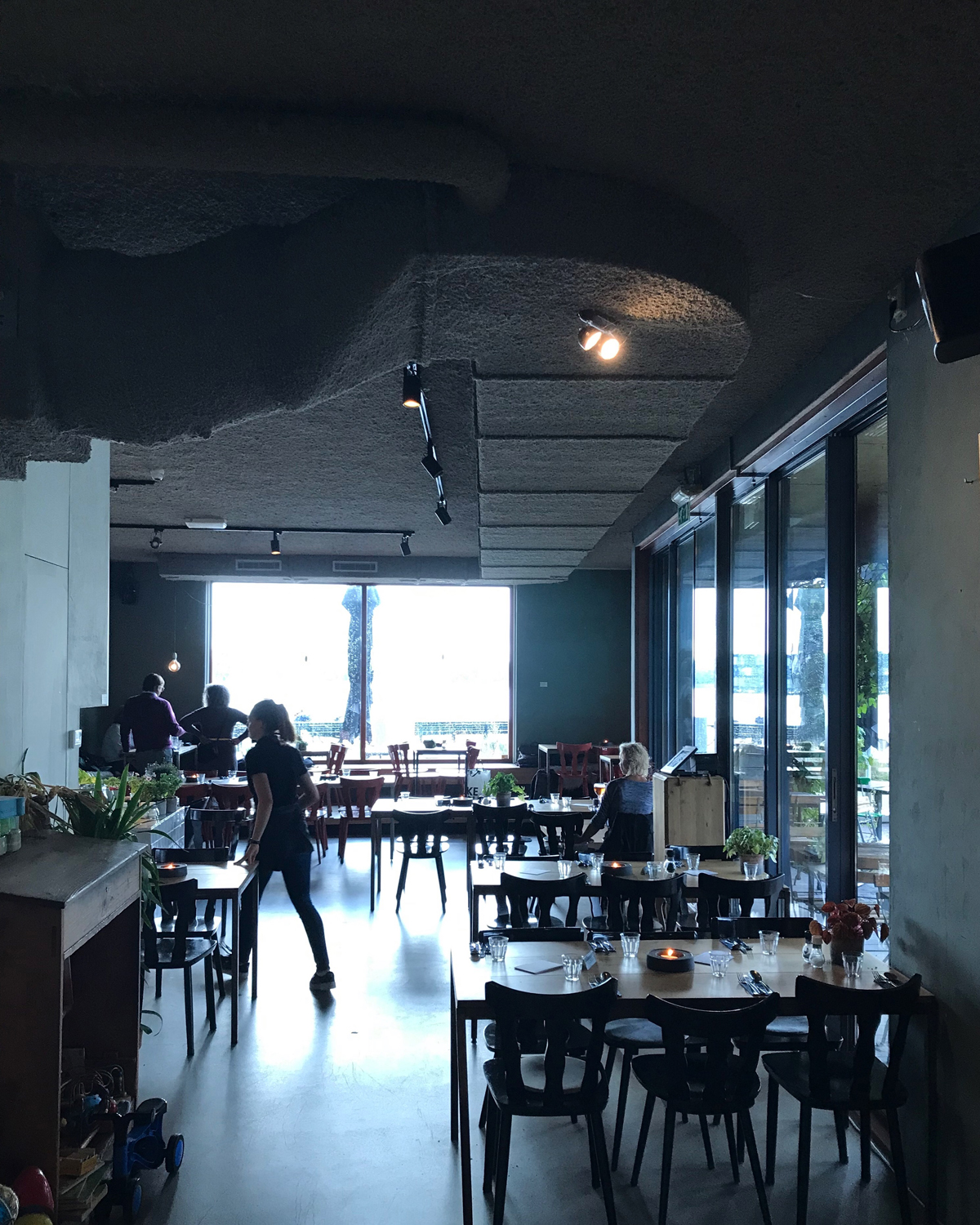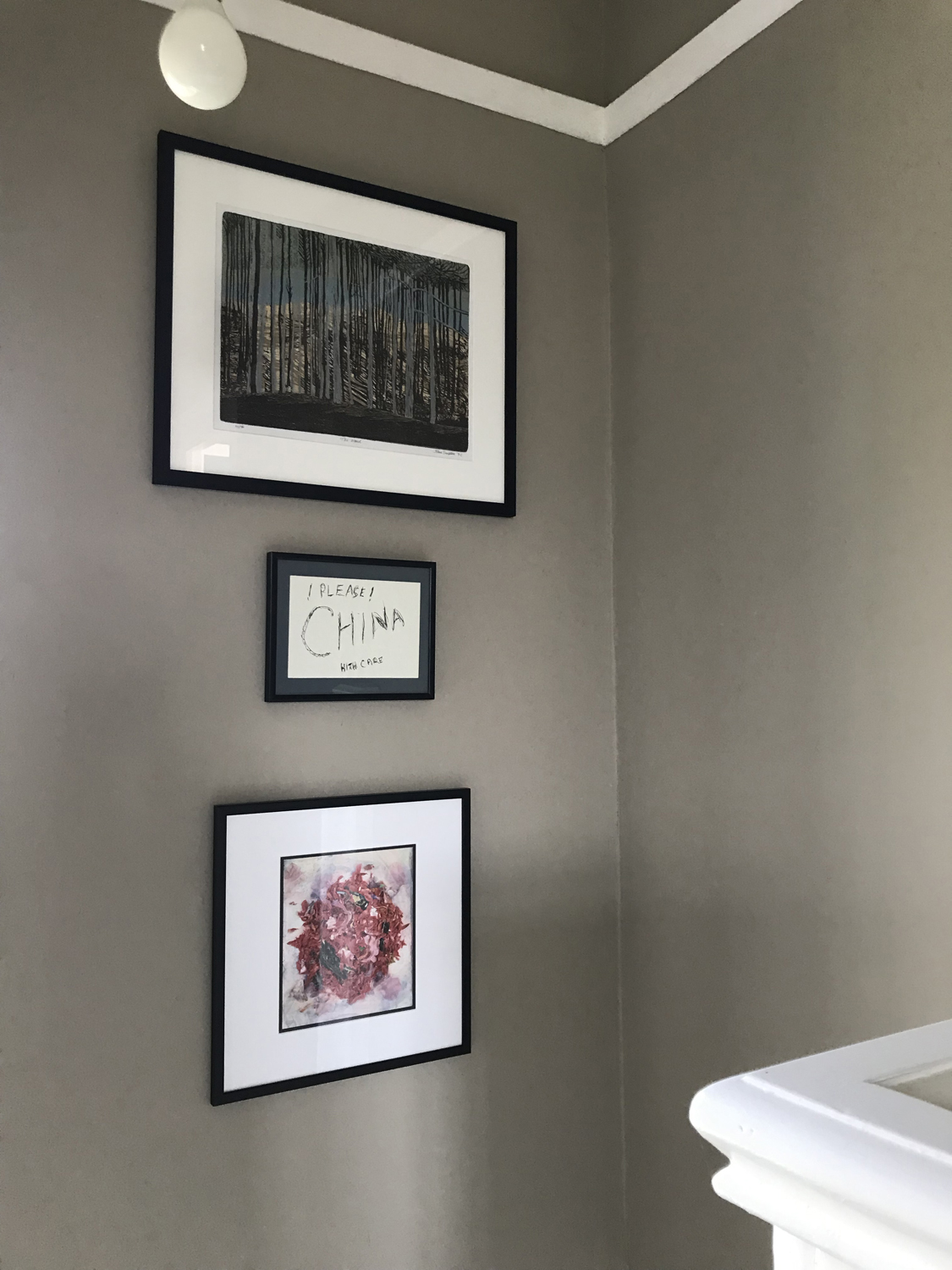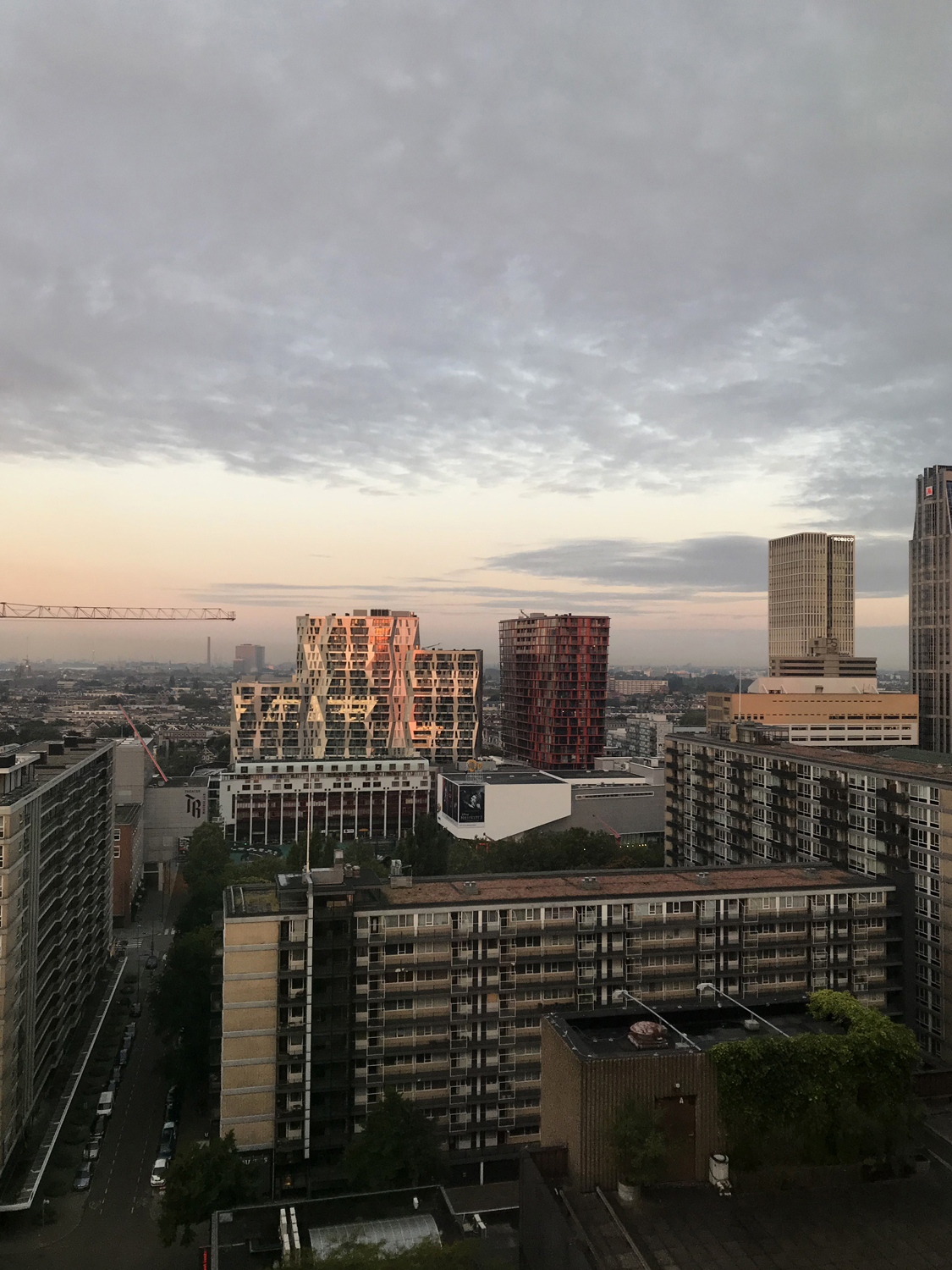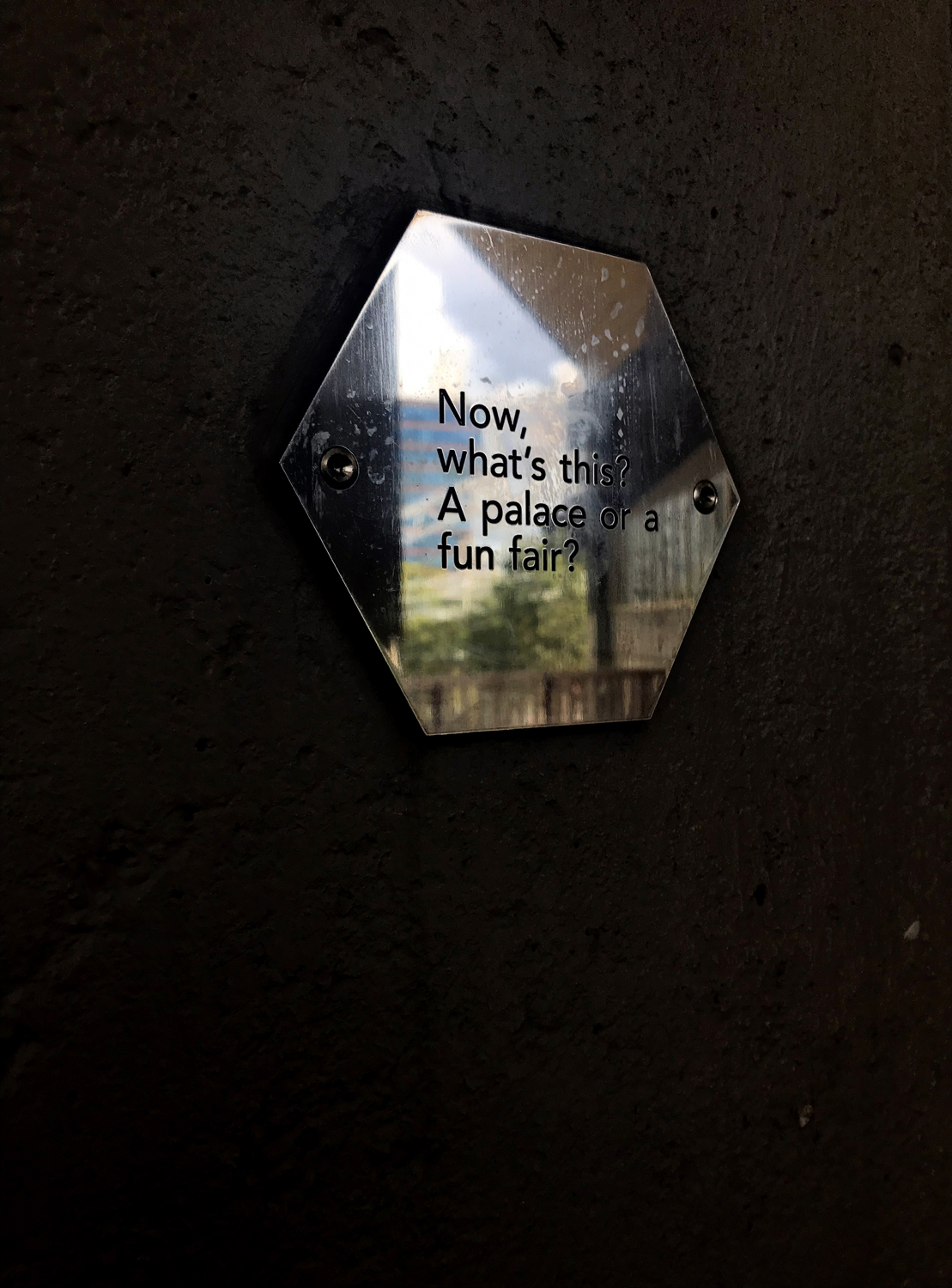 In the midst of this excitement I spent a couple of rainy days in Amsterdam, and a peaceful night at Nova Hotel. I've stayed here before, and although it's bang in the middle of all the action, I still find it a bit of a haven. Outside the window of my ground-floor room, glazed walls formed a personal Japanese garden where the rain fell and pattered gently on the greenery. A bit like one of those mindfulness apps, but real, and with curtains.
I gave portfolio reviews at the Photo020  event in Amsterdam, in the most lovely location by the water, with good light, a good dinner and welcoming people (my reviews sold out immediately!) Then I popped home for 48 hours, picked up lights, clothes, Jayne, and headed back on the Eurostar.
The exhibition was a massive success. I was always going to be pleased with it, whatever happened, but having other people reinforce how I felt was just really rewarding. So many people commented on the democratic use of newspaper (it's a Shutter Hub thing now, right!) and most excitingly, a lot of them told us they felt we were doing something that was a bit pioneering. How often have you seen Street Photography included at a Street Art Festival? I might not have been looking hard enough, but all those other people who said it, they felt we were doing something new and pushing the boundaries further, and I liked their opinions very much! (Full exhibition and PV photos here, if you're interested).
Pow! Wow! Rotterdam was awesome – for us as contributors it was brilliant,  but for the community, the artists, and the 10,000 visitors to the festival, it was equally as excellent and inspiring.
Shutter Hub's STREET / FORM was printed by Newspaper Club (our best newspaper printing friends) and the launch event drinks were provided by London's Dalston's  – best ginger drink ever drunk – according to many Dutch guests (lekker gember!) We held a pre-preview for a bunch of excited kindergarten kids, gave free portfolio reviews to photographers, collaborated on a Street Photography competition with team Pow! Wow! and I gave an exhibition talk to 30 Dutch instagrammers (who showed their appreciation of my language skill through laughter, thank you).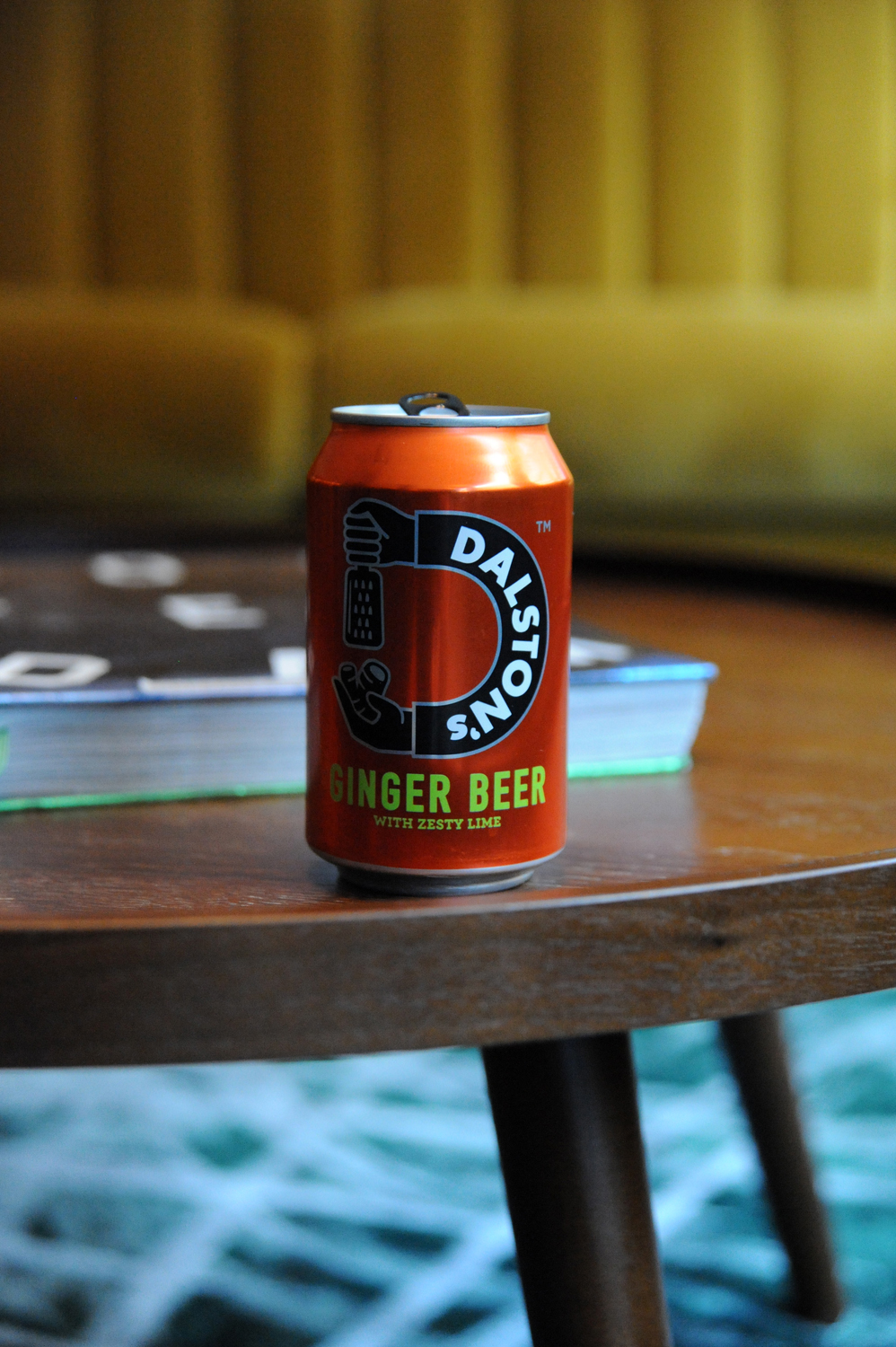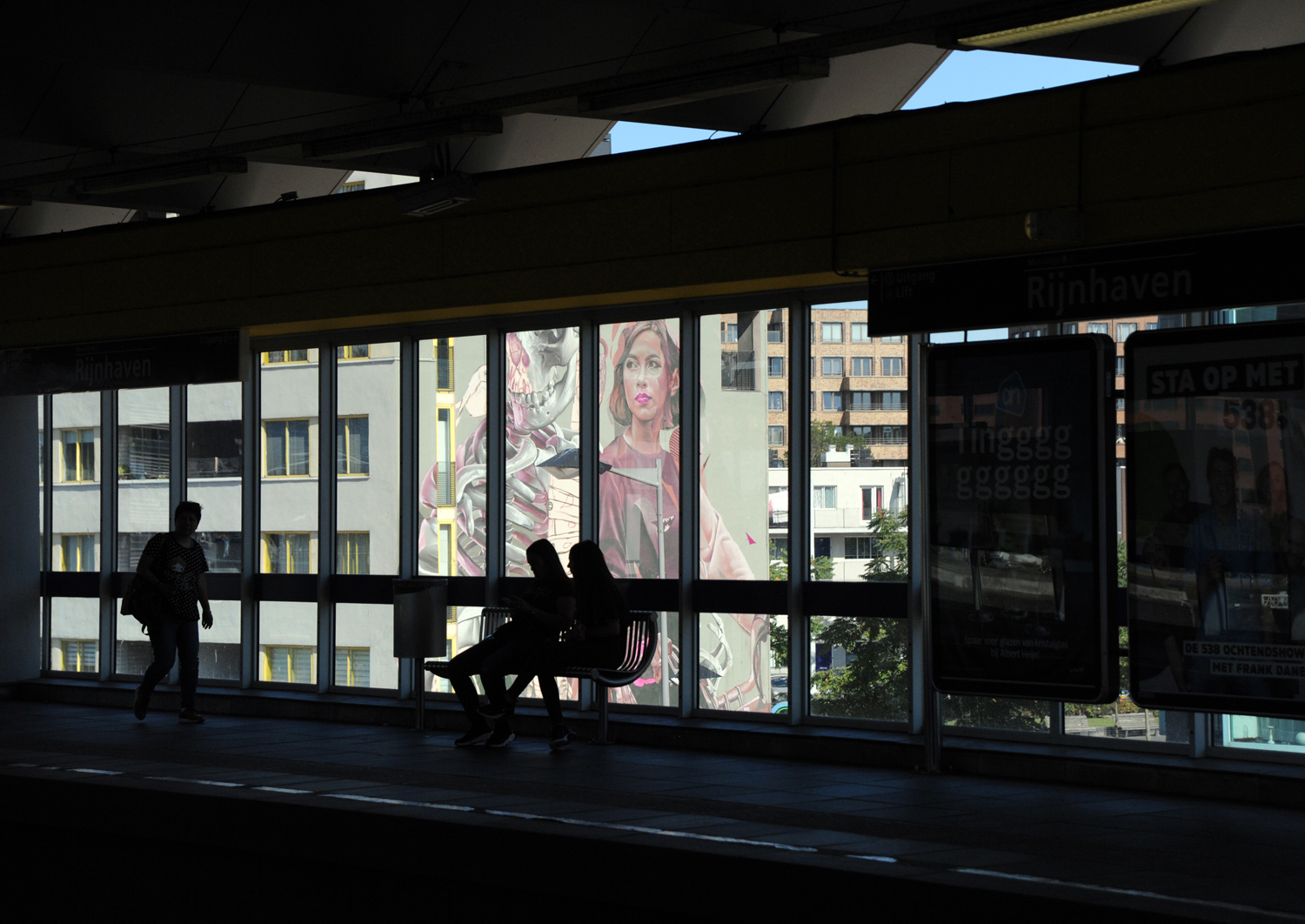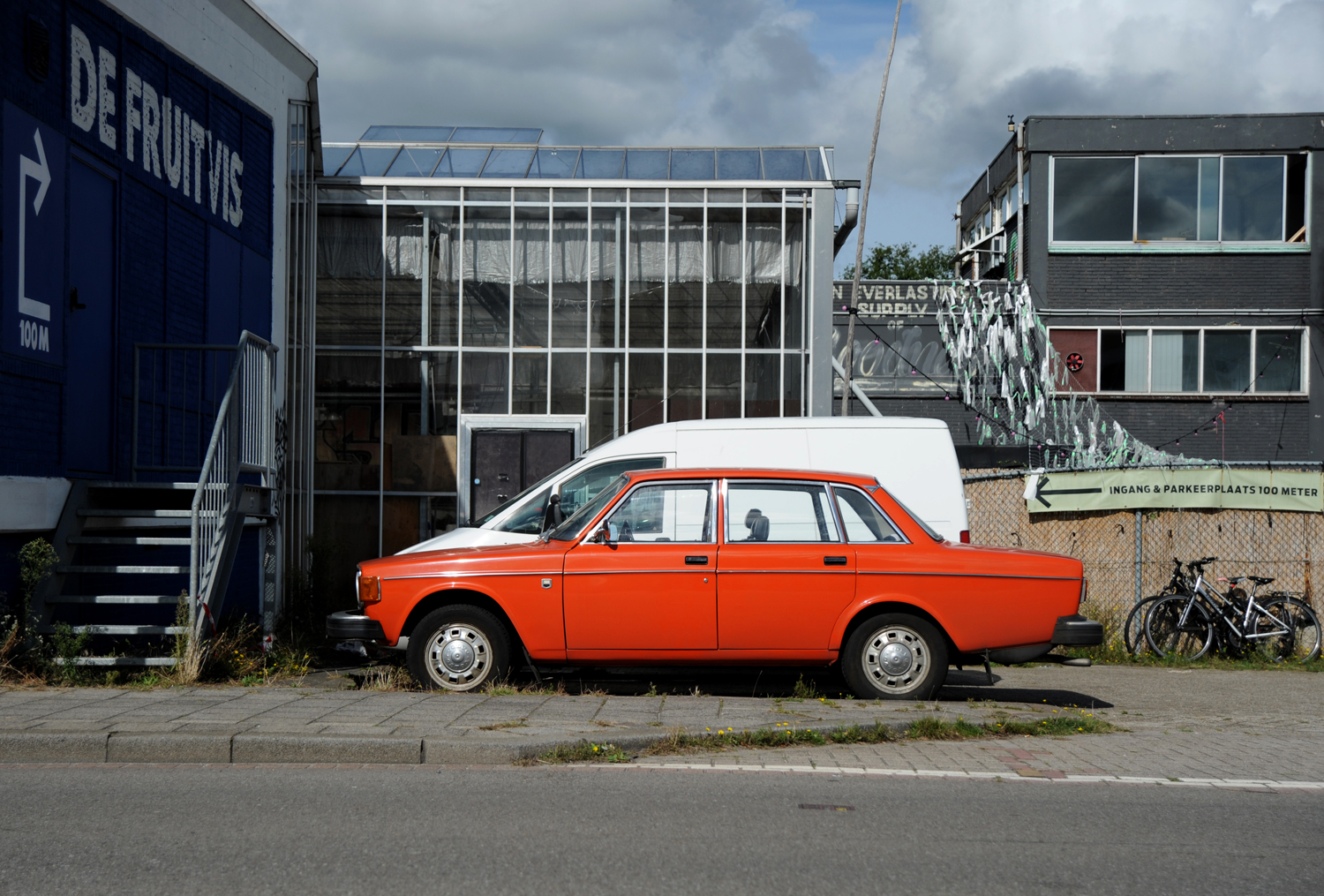 One evening it was raining really heavily as I left the exhibition. An old chap from across the road came rushing over and lent me an umbrella. So kind. Somehow I managed to destroy it on the way back to the hotel. But then, whilst listening to Killswtich Engage in my hotel room (with my Albert Heijn salad and my 15th floor view) I managed to repair it with a travel sewing kit and some electrical tape. Proud.
Another evening, when I was scurrying back to the metro in the low light, two men approached me in the quiet street. They started speaking to me in Dutch, but I didn't understand, then one of them pointed at my bag and said, 'Hey, you're from Shutter Hub. I really want to see that exhibition!'
I love you Rotterdam!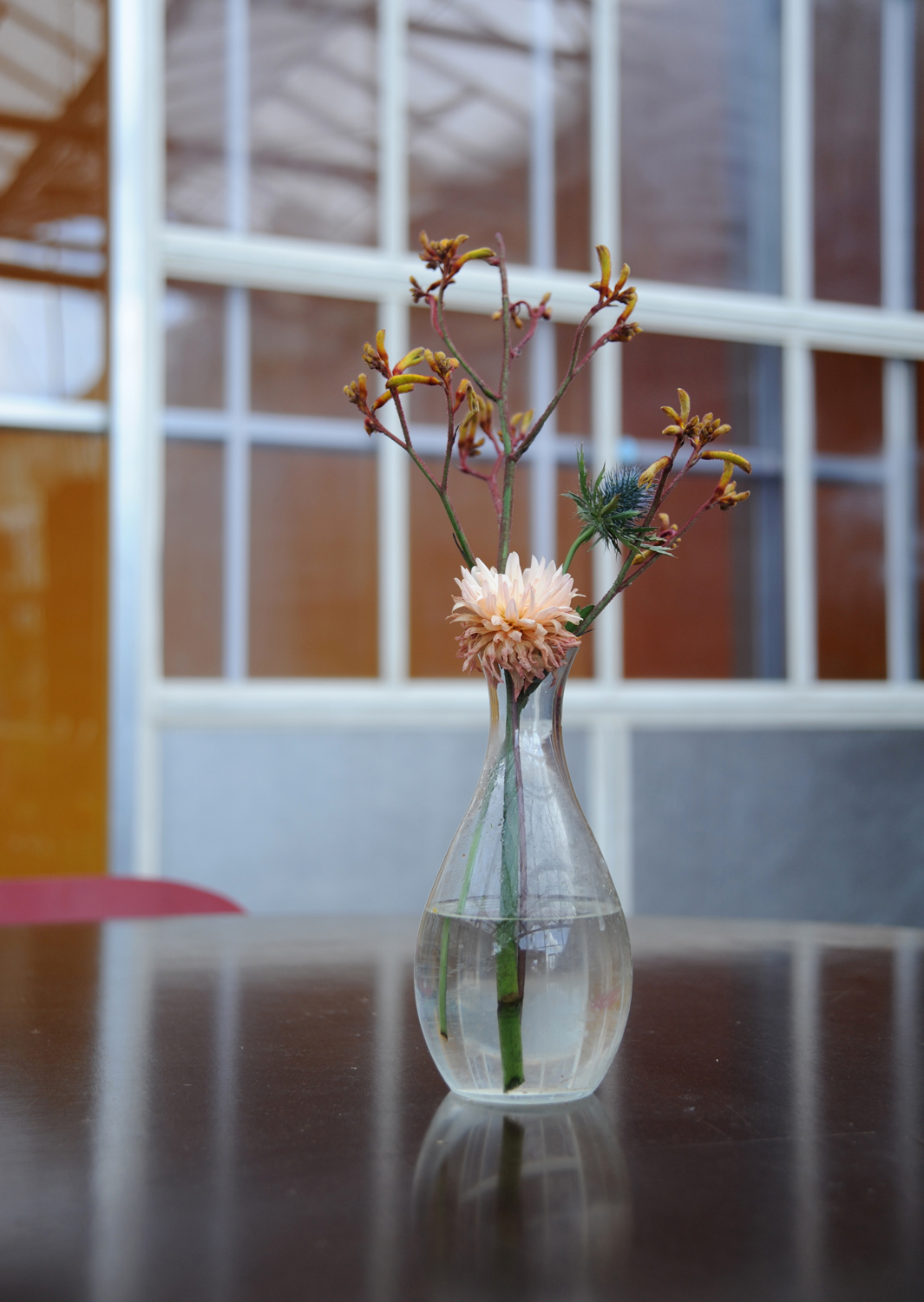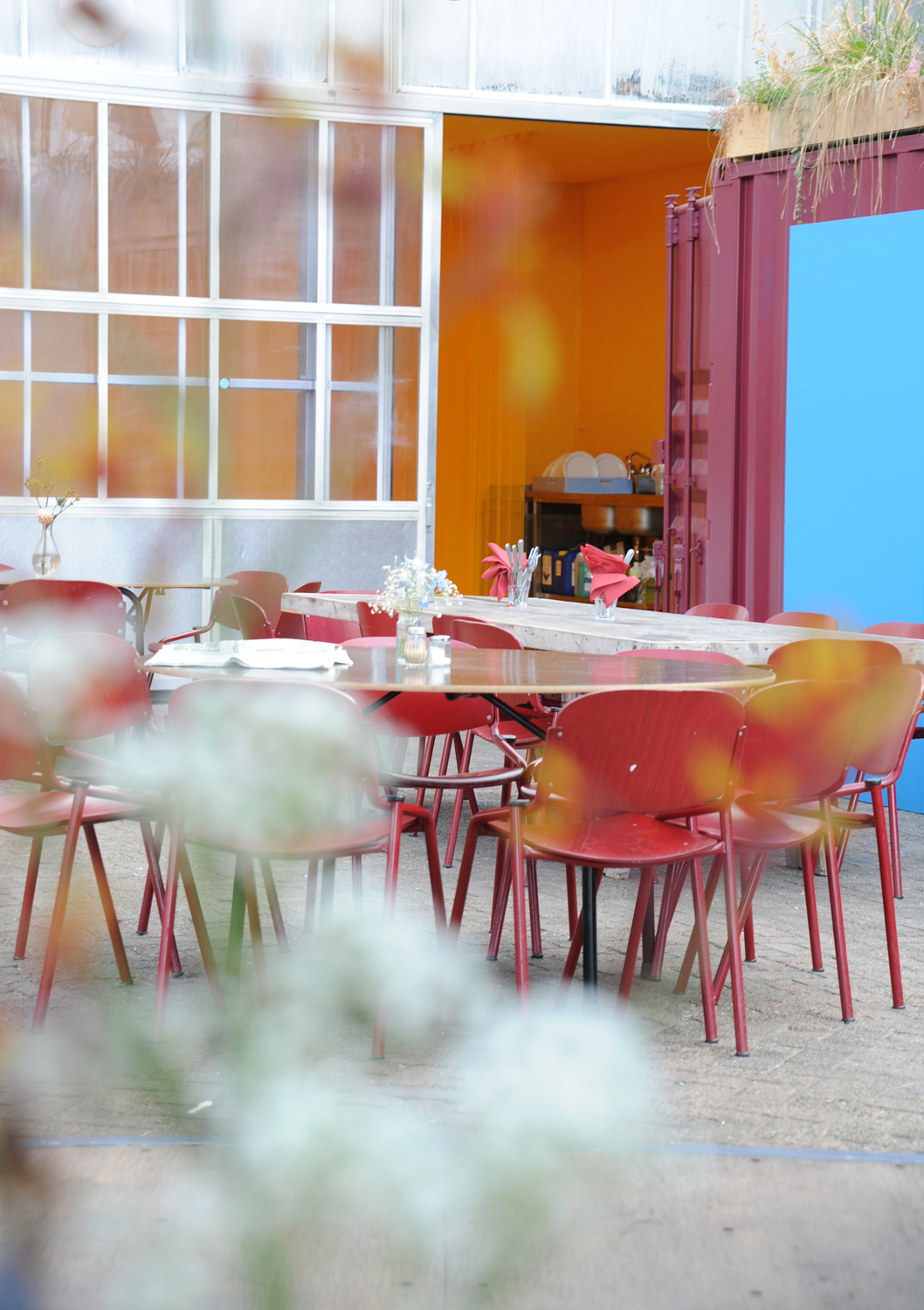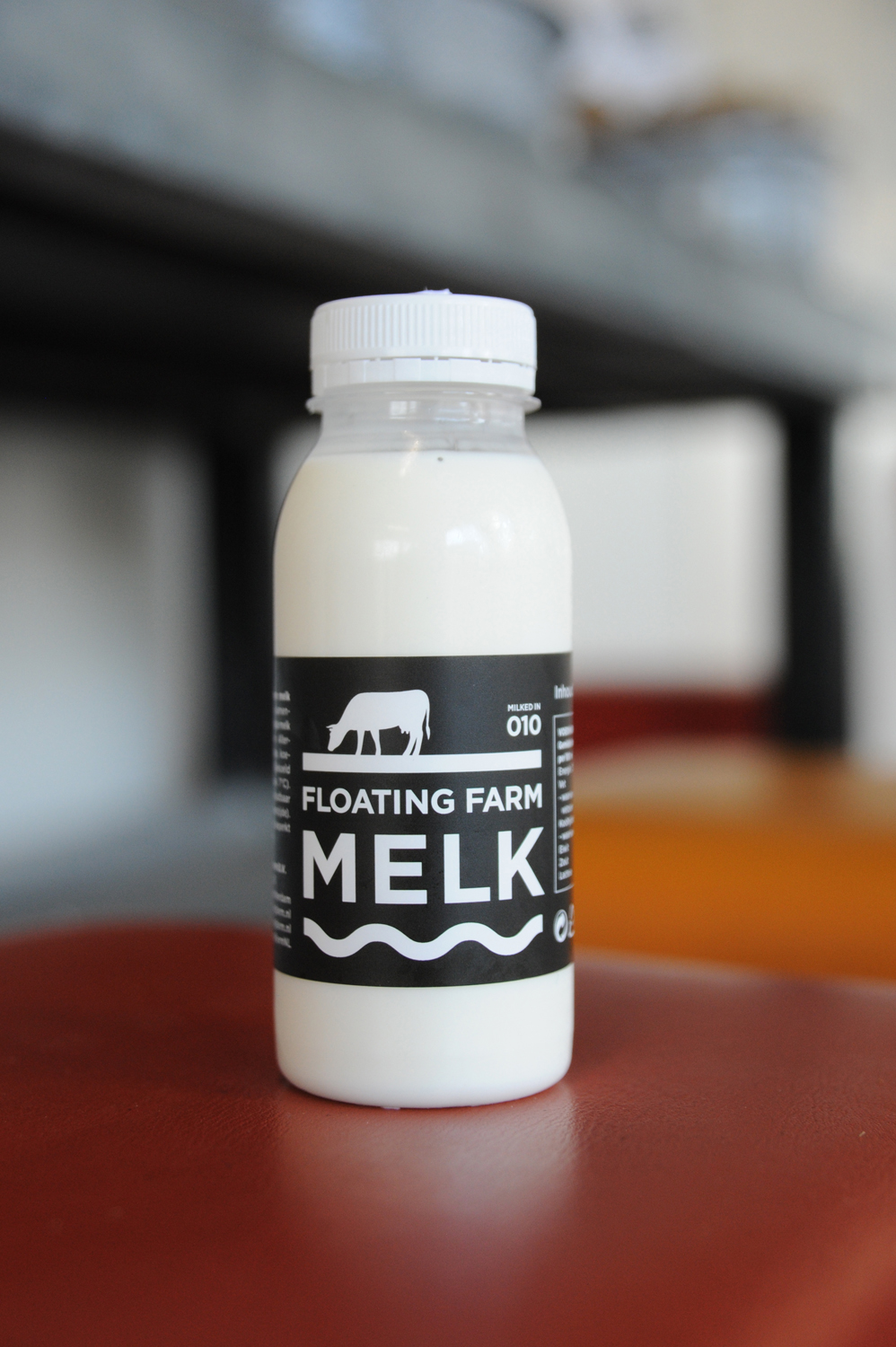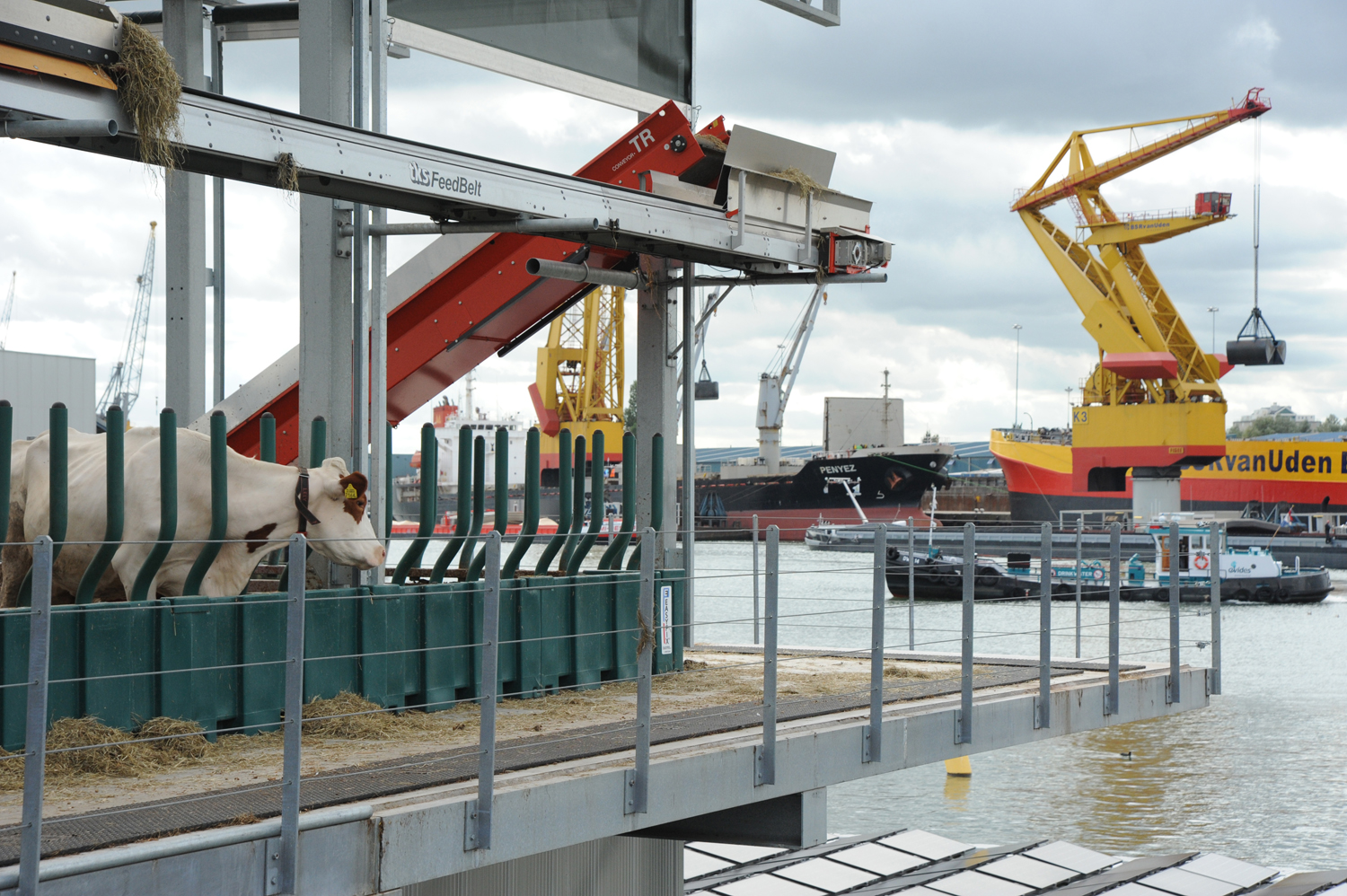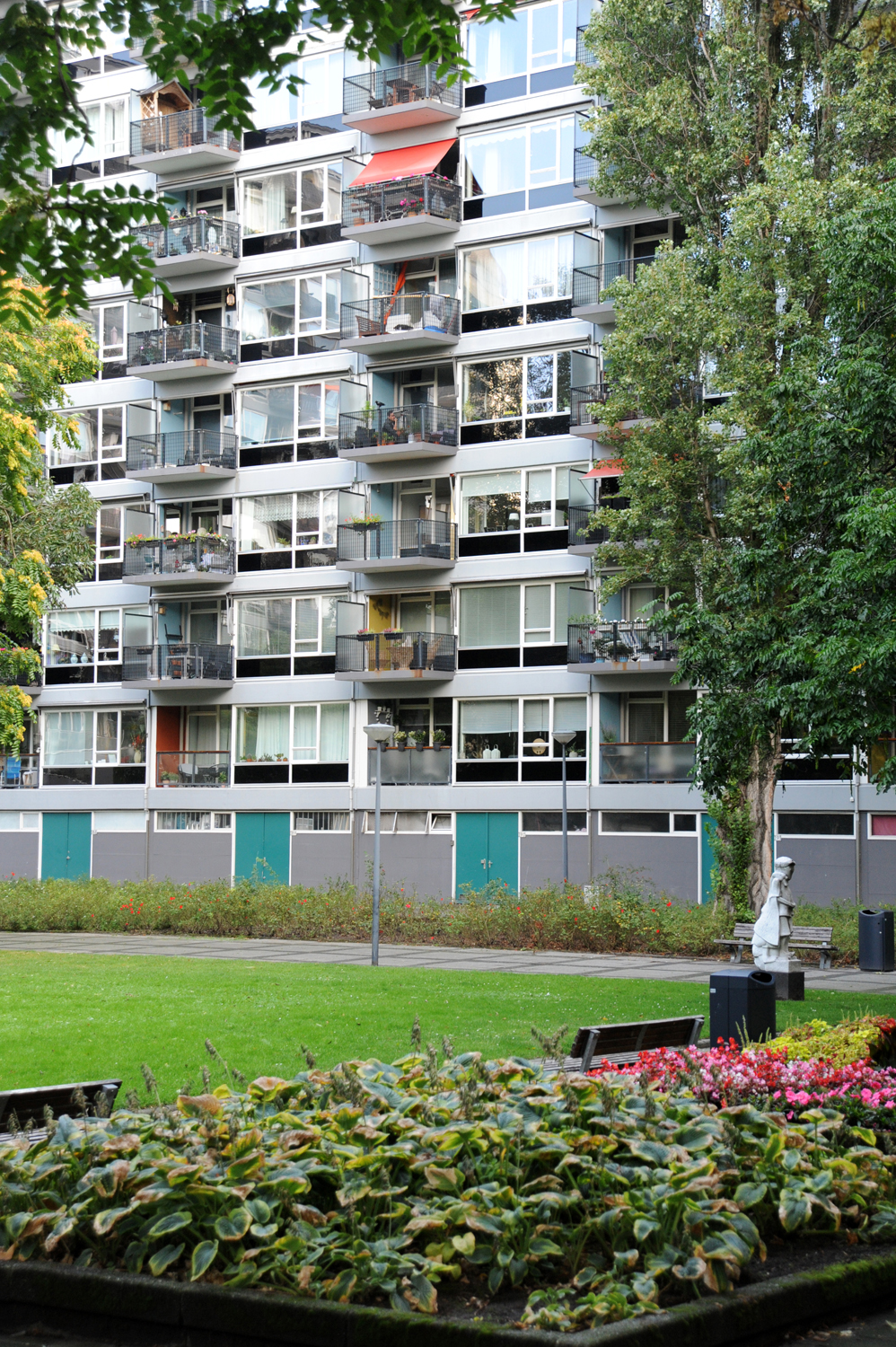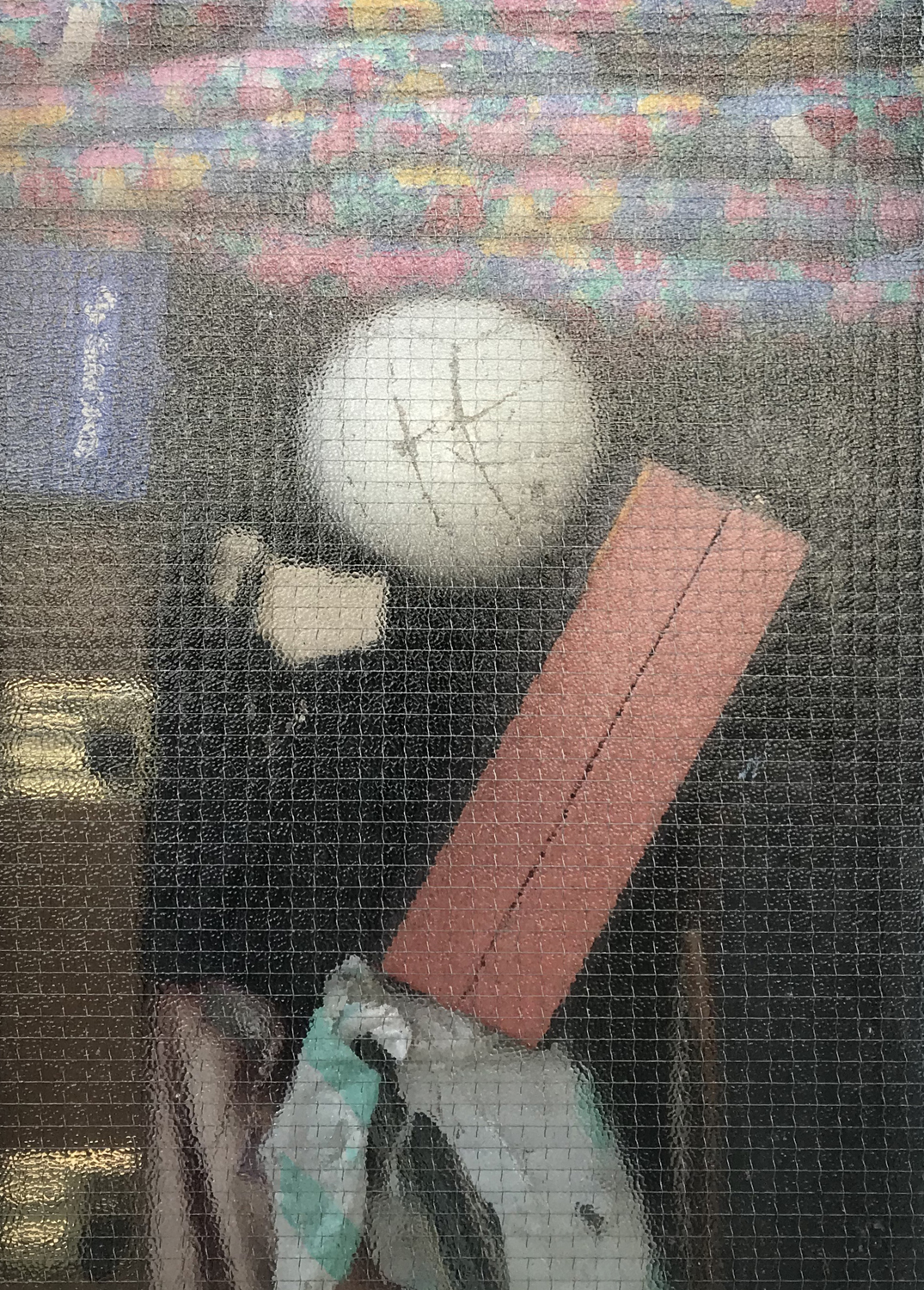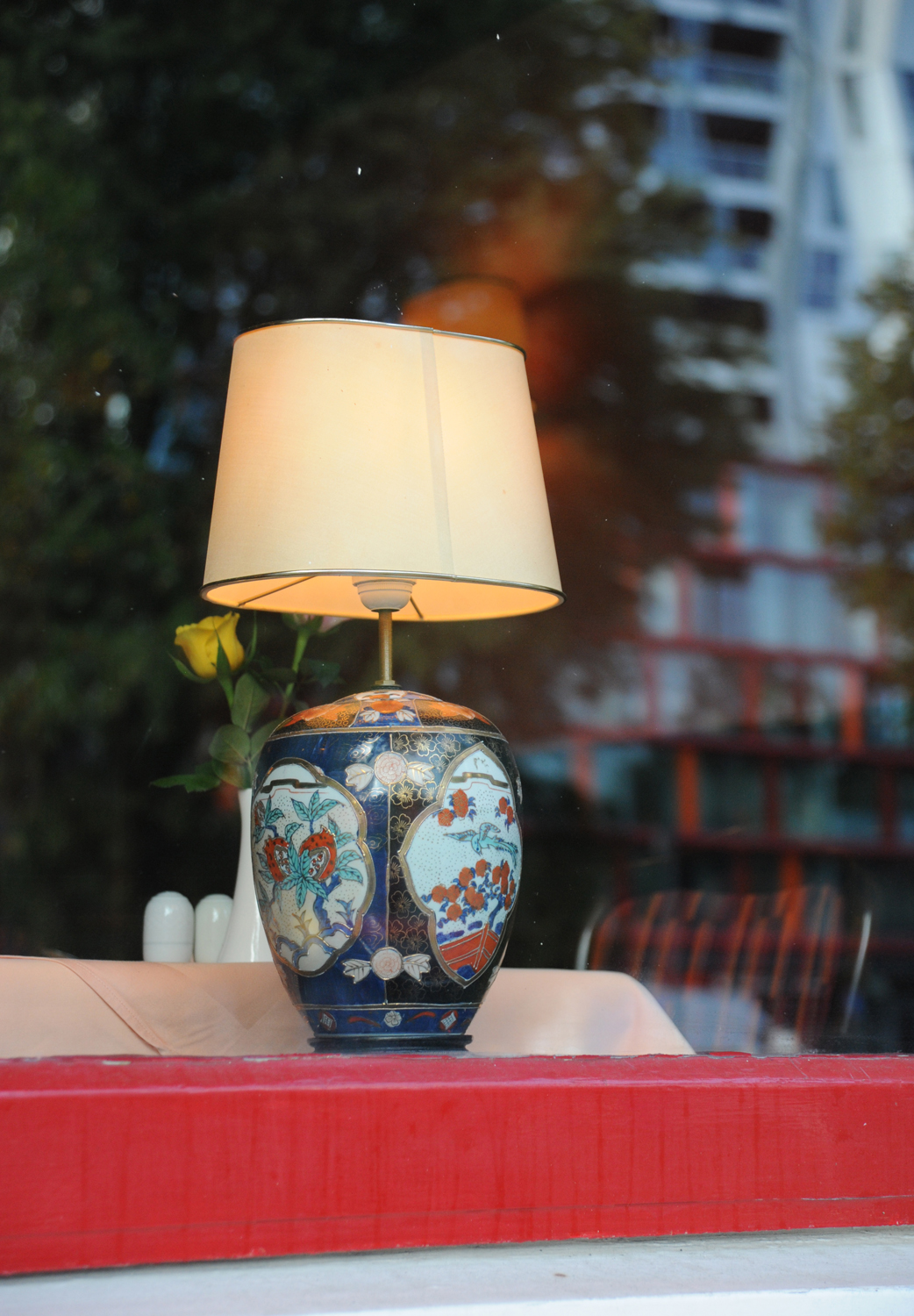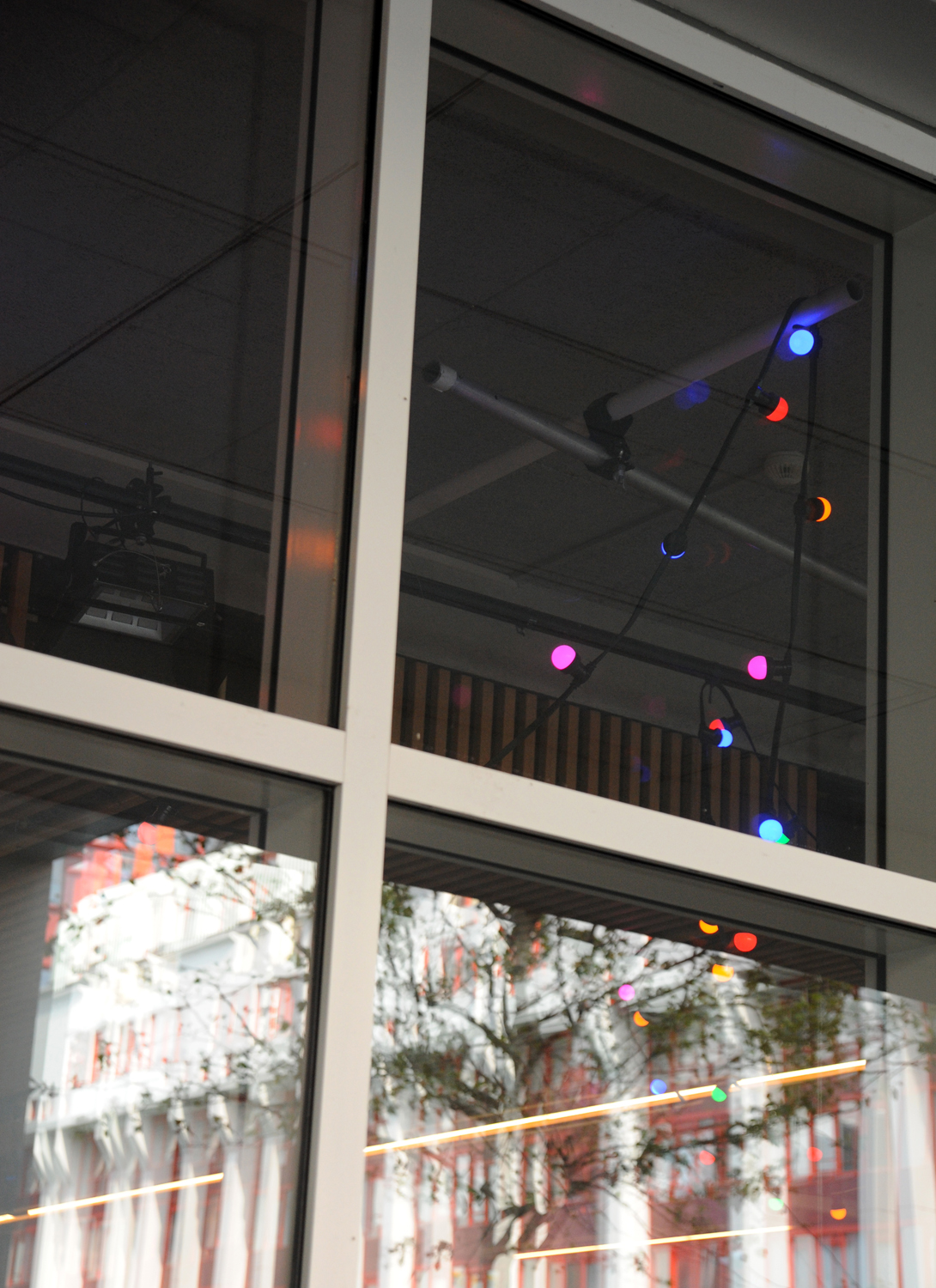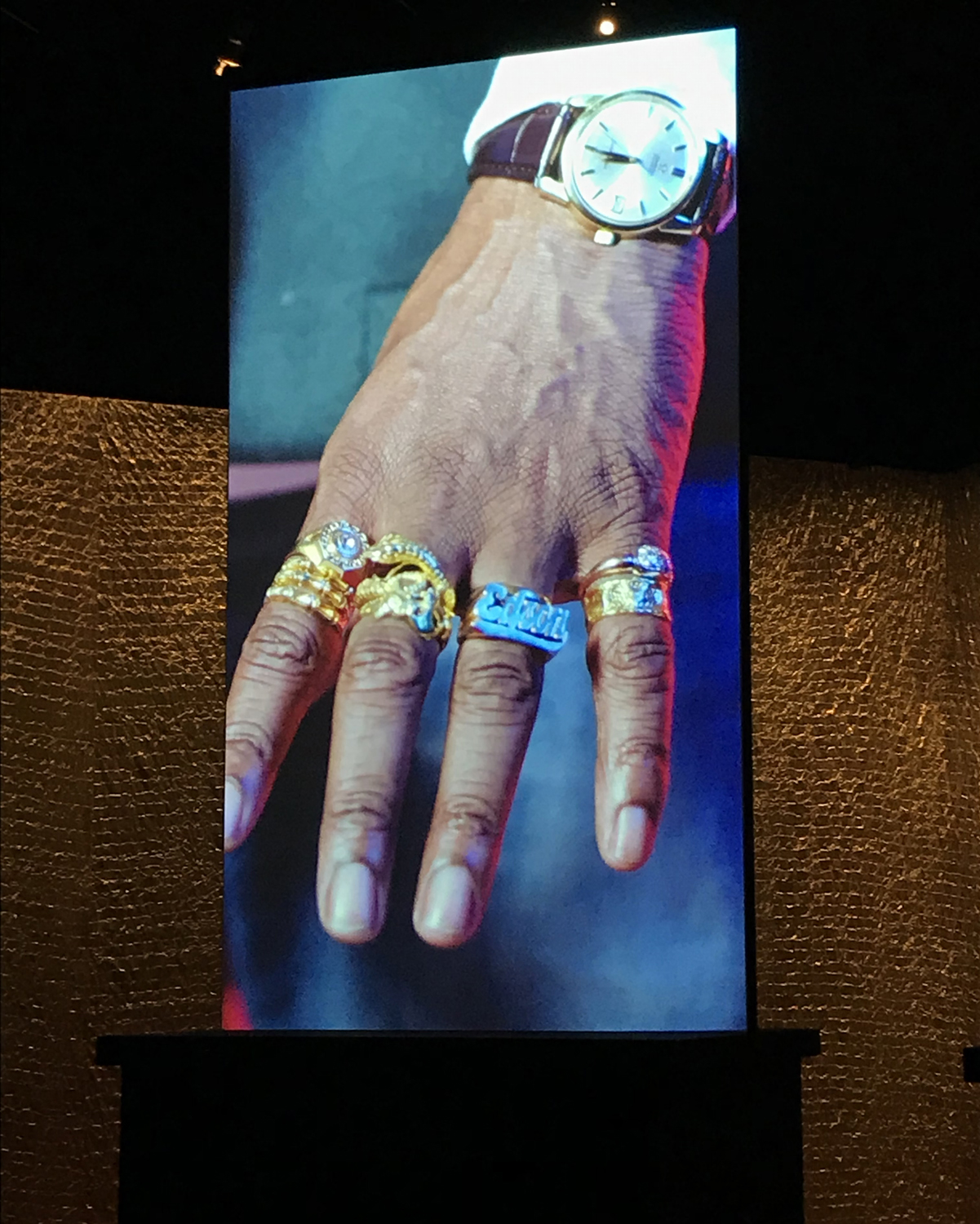 Other moments of Rotterdam joy included:
Lunch at Op het Dak with Iris and Julia. Up amongst the city's rooftops, eating food from the roof garden whilst hot sun streamed through the windows and small dogs competed for attention (toy poodle vs chihuahua. It was a draw).
Breakfast at Lilith. Eggs Benedict with vegan bacon. Facon. It was like a soggy Frazzle and I'm okay with that.
A good walk around the Katendracht area – docklands and old warehouses, magnificent buildings, and the Fenix Food Factory where the 'meat' Bitterballen turned out to be 'beet' and very delicious!
Dinner at Bazar with my friend Dagmar.
The Street Dreams exhibition – how Hip Hop took over fashion, with a brilliant film by Victor D. Ponten, and an enlightenment in how designer names were re-appropriated into street style by people who'd previously been excluded from accessing those brands.
Outside the Kunsthal, Solitaire by Joana Vasconcelos, gold rims and whisky glasses.
A man spoke to me in Dutch, and someone translated it for me – 'If I'd have known she was here all week I'd have brought her some fish!' 
I made a visit to the world's first floating farm. I wasn't convinced. I'm still processing my thoughts. I like cows.
I stopped in at Weelde and had a drink at De Zure Bom, enjoyed their open space and nice flowers.
I saw a black pigeon with a white boufont hairstyle. Like, proper fluffed up and glorious.
I walked 49.7 miles in 7 days.
And I finally found some neon socks.
Street wandering, shop window peering, photo taking, comb finding (yes, tiny comb #combtheory), ginger tea drinking, apple pie eating, Albert Heijn shopping,  hotel sleeping, exhibition speaking, break dance battle watching – in awe.
Thank you Rotterdam!
On the train home I held a random baby whilst his mum took his brother to the bathroom. It was really nice to be trusted (I look approachable) but he gave me a rash on my hands!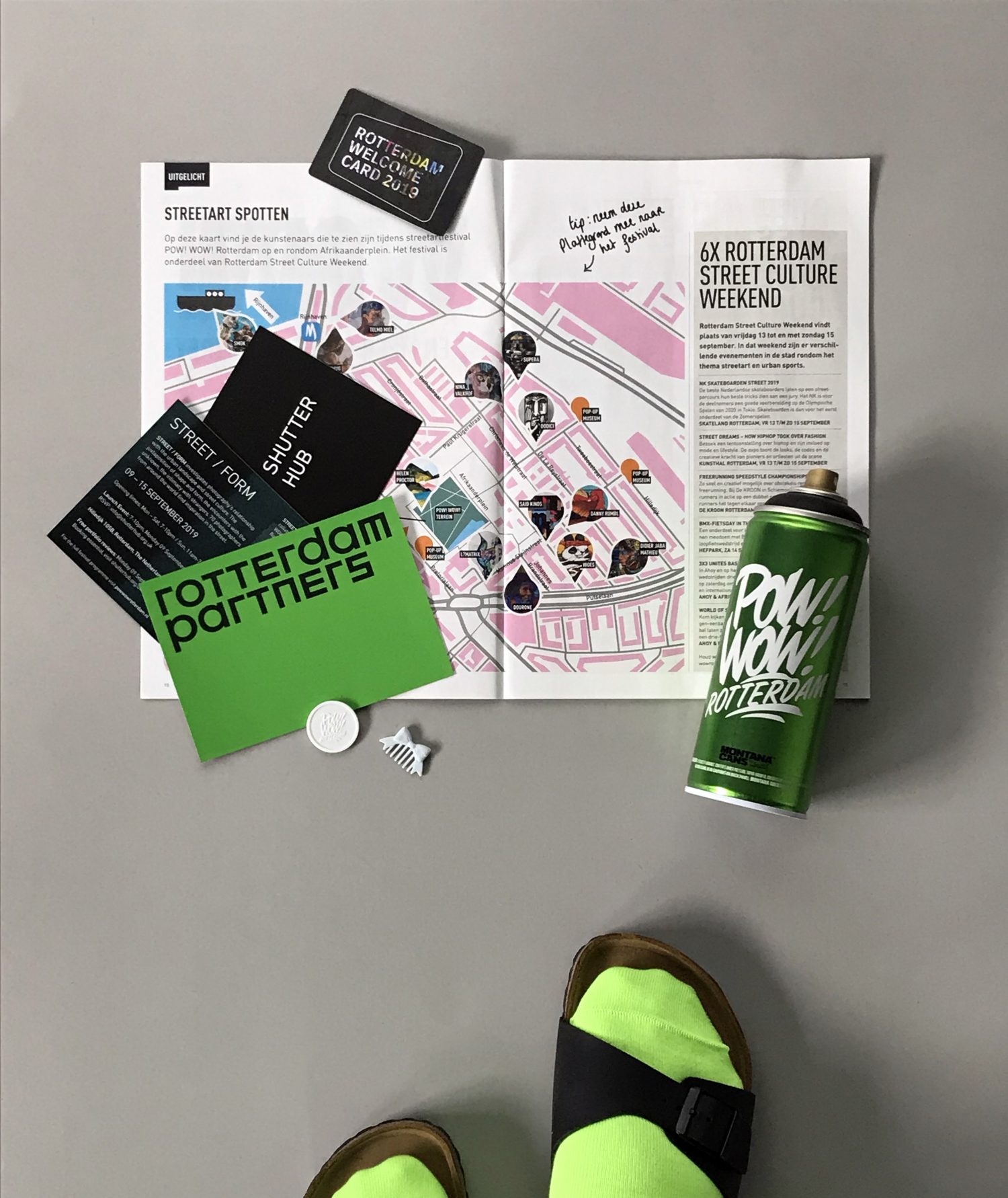 With the greatest thanks to Rotterdam Partners and Rotterdam Make It Happen for making this trip possible, and to Pow! Wow! Rotterdam for letting us hang out at their amazing festival. Thank you Nova Hotel and The James for your hospitality and comfortable beds.  As always, my opinions are my own (and my hotel room supermarket salad diet DVD will be out soon!)