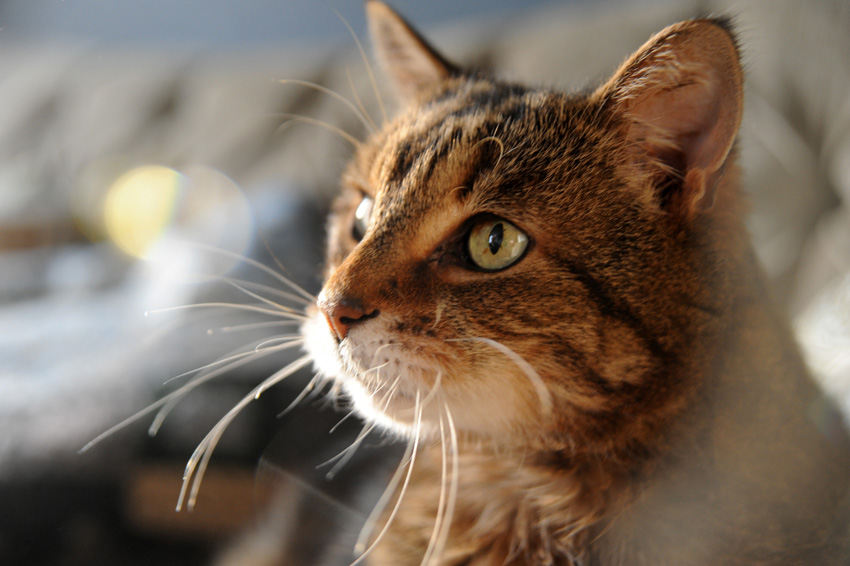 That'll be at my house then, fwaaah fwaaah!
I was standing in the foyer of the Ibis Budget Whitechapel, reading the £6.95 24/7 pizza sign, when I discovered I'd been announced as a finalist in Blogging Edge's UK Food Blogger of the Year Award. Shortlisted… in the top 5! Wow then.
In the end it came down to a public vote. I never thought I could win, and on the night the voting ended I stayed up until midnight, regularly refreshing the page like a weirdo whilst keeping my fingers crossed – which did hinder my refresh-ability somewhat, but I like a challenge.
I am absolutely, totally aware that I am not the best food blogger in the UK, but I do like dinners, so I am happy to take the accolade.
I really wanted to celebrate with a tea and biscuit party, but that hasn't happened, I've been too busy (being a winner… ha!), but I have, rather miraculously, made time for hot chocolate. A timesaving creation, it's a drink and a pudding all in one place, so marvellous.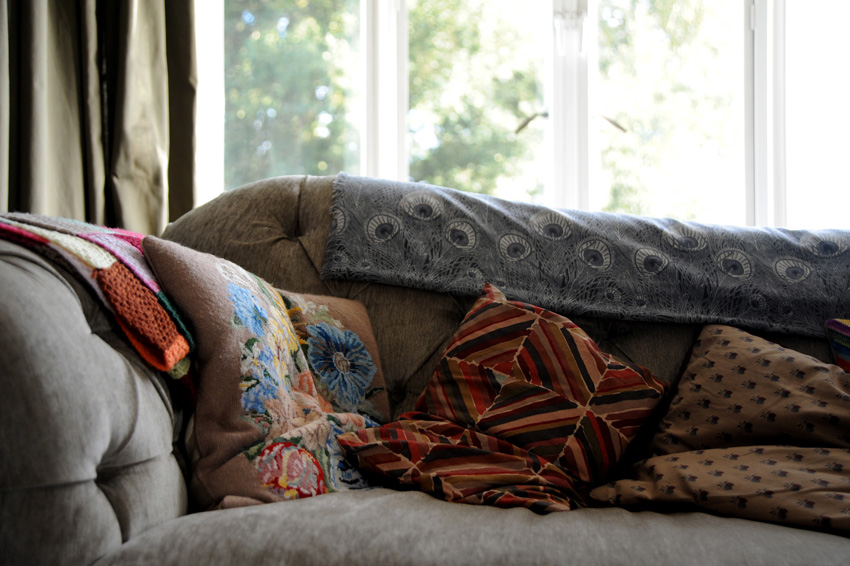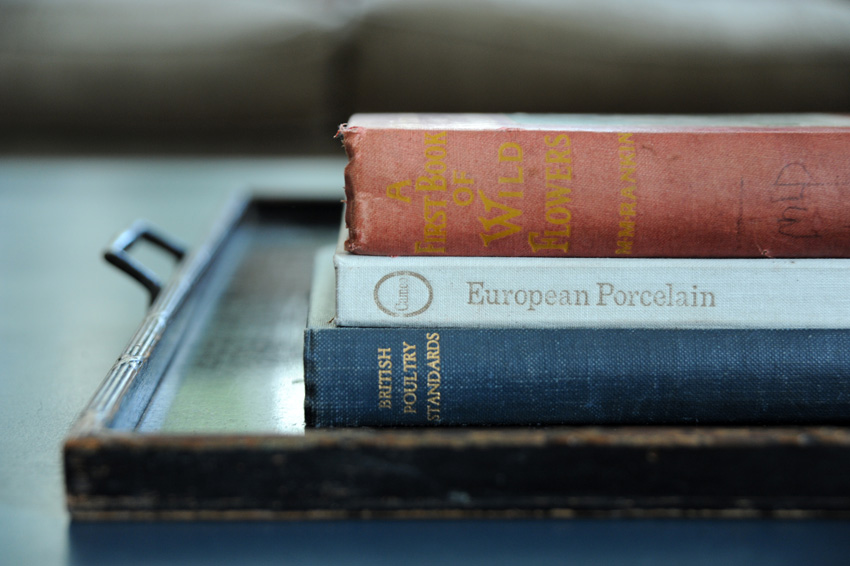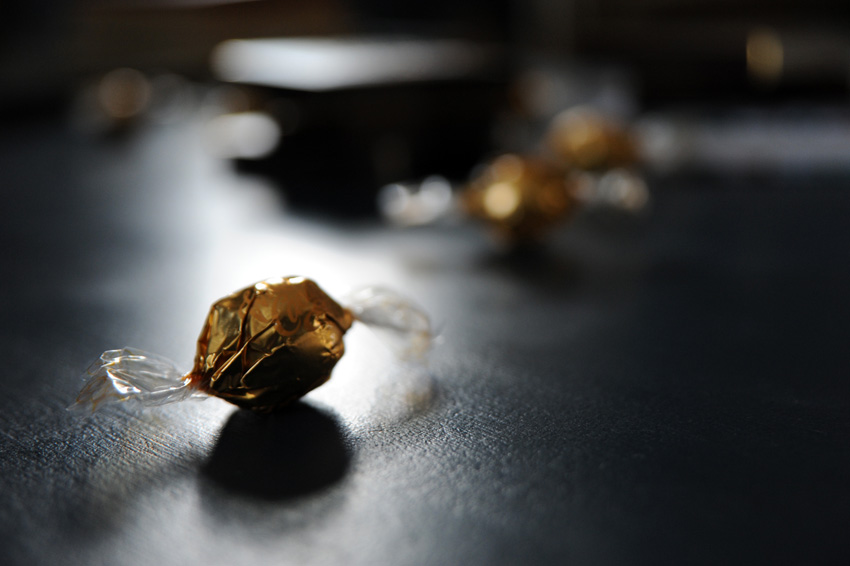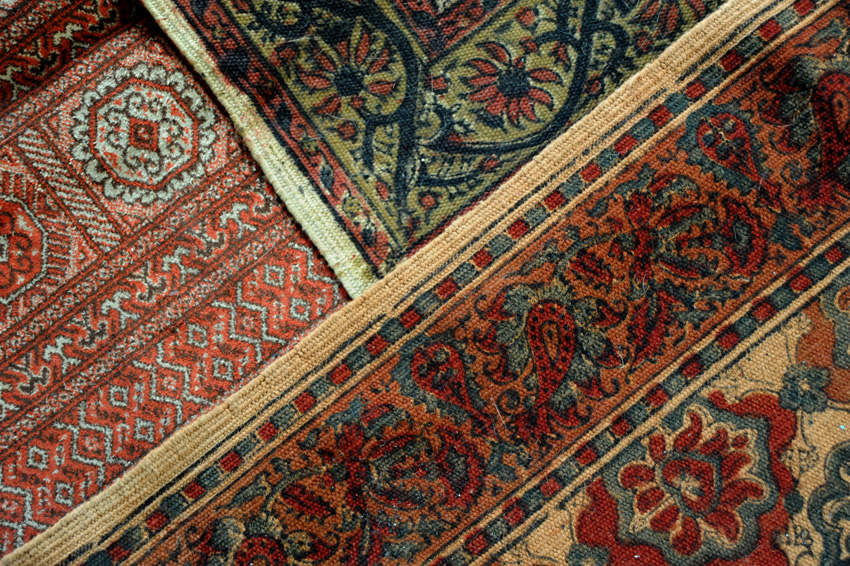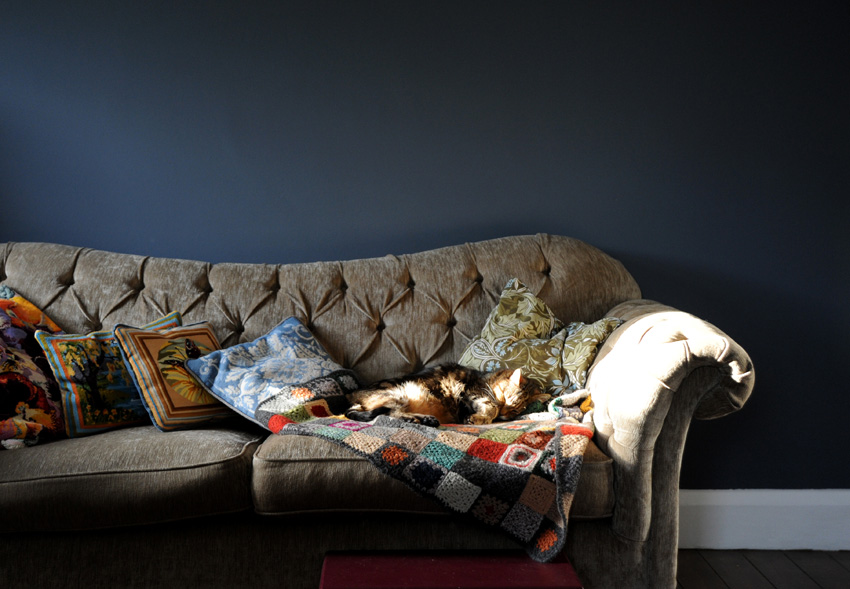 I've been hectically rushing around everywhere, so it was good to have a weekend at home for a change. With the wind howling outside, blustering and beating at the windows and blowing the chickens sideways across the garden, it was nice to be indoors with a fire for warmth, a fat cat for cuddling and a hot chocolate for multitasking (a drink and a pudding, I tell you!)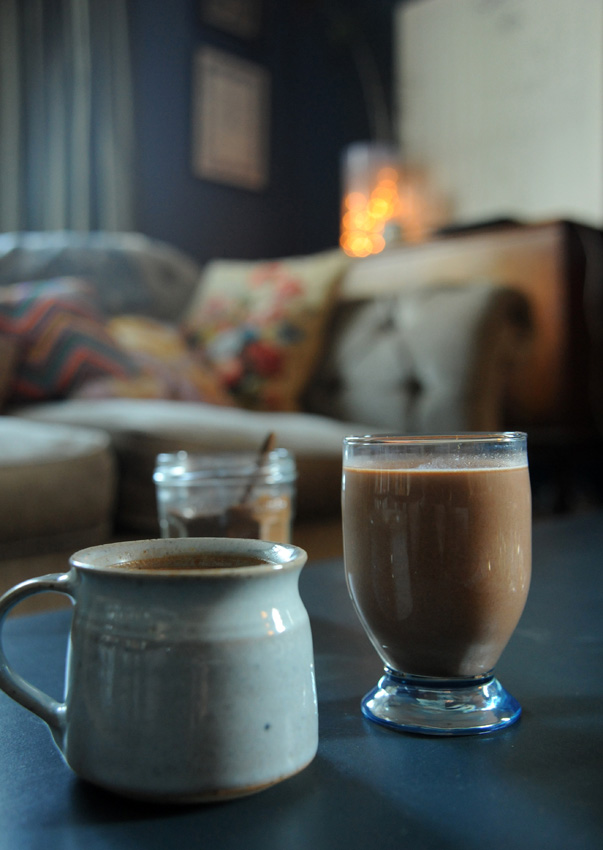 I met Willie Harcourt-Cooze a while back, at lunch, in Islington. I was busy telling my companion how awesome the chocolate was, when a voice in my ear said 'and it's made by a very charming man!' (For a teeny split second I thought I was thinking it, but then I realised I didn't recognise the accent, it didn't belong to my brain!) Willie really is rather charming, and just so because of his passion for his product. The beans are shipped from all over the world to Willie's factory in Devon, 'from bean to bar', and the chocolate is all about the individual flavours, like fine wines, each single estate cacao has its flavour influenced by it's place of production – the soil, the climate and so on. Also, all they add to these chunky little bars is a bit of raw cane sugar – no vanilla, no soya lecithin, no nasties. Brilliant.
If you try anything, I recommend giving these Apple Brandy Caramel Black Pearls a go. Made from 'Rio Caribe 72' dark chocolate and filled with delight, the best thing is to pop one in your mouth and allow it to melt – dont chomp it down, just let it melt so you get the full impact of the flavour. It's like a grown up candy apple.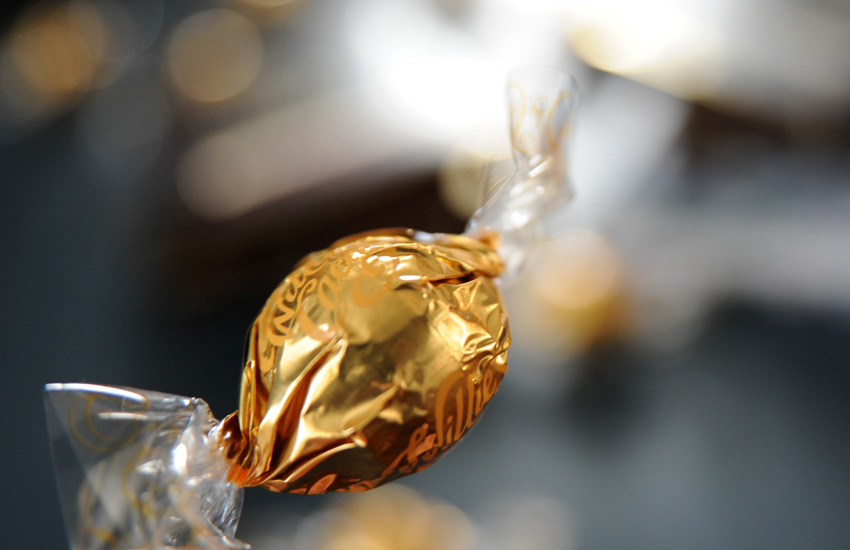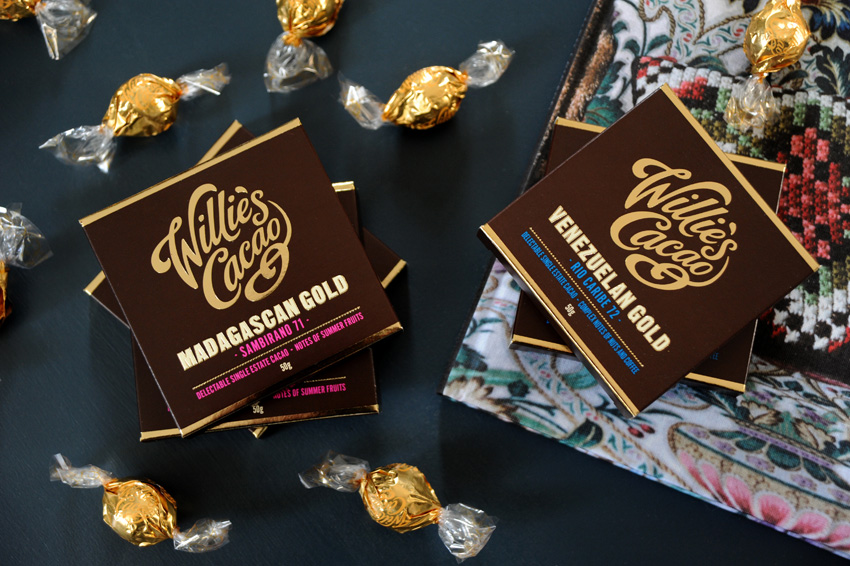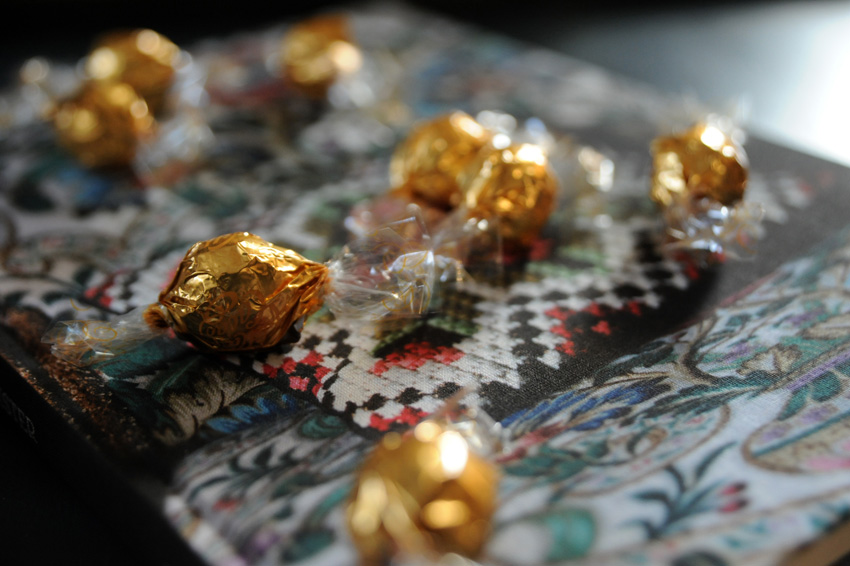 Less than a week after being crowned King Food God Extraordinaire, or whatever it was, I trotted along to the Cambridgeshire Digital Awards with my chum Claire and ate a lot of potatoes. Food Godding it up, I was.
To warm us up, the 'comedian', Mark Dolan (he's off the tele and everything) was on stage for 20 minutes – or ten years, I don't know which, it seemed a very long and unfunny time, littered with the C word. I told Claire I was going to lay on the floor in protest, but I couldn't be bothered, and I thought people might notice that I was actually wearing old lady slippers and not proper shoes.
When the award giving got underway it was a relief.
The third award to be given out was for the Best Website for Lifestyle and Culture, I cheered as the bronze and silver awards were awarded, and then when the gold was called, I actually shook. Shutter Hub! Oh my goodness! We work so, so hard, and to be recognised means a lot. I jigged onto the stage (apparently, that's what it said on twitter!) and accepted our award from former BBC journalist Robin Bailey. He was really kind about Shutter Hub, and I was doing so well, so it was bound to happen – 'What makes you different from everyone else?' he asked, 'I'm a weirdo!' I announced gleefully to the large audience in front of me.
Claire said I got more laughs than the comedian. Someone tweeted 'Best speech of the night!' and I was oblivious because I was smiling so much that it was hard to see.
When it came to Best Blog for Entertainment, I had an idea that it would be between Jessica in Your Ear and Loved by Laura, they both put a lot of work into their blogs, so I wasn't surprised when Laura got Bronze, and Jess got Silver, but I was totally gobsmacked when the winner was announced – I Don't Like Peas!
I made my way back onto the stage, a familiar face (weirdo) to the audience. I told them that my blog came about because I really didn't like peas and I needed a portal for sharing this information. Later a man came and shook my hand, all gangster stylee, he told me that he didn't like sprouts, and I felt that we had a moment of honesty there, where he knew he was in a safe place and he could speak freely.
I can't remember who won awards for what, but Claire got Silver in the Best Blog for Business and I was chuffed for her, because she works bloody hard, is super nice, and has a squishy faced cat called Tamarillo. Tick, tick, tick, in my book!
The grande finale of the night was two boys crashing their cars into each other right in front of me as I went to leave the car park. I think they were showing off, I was in my pimp mobile (hundred and fifty quid Golf) looking fly, obvs. It's not The Fast and The Furious, you know! I'm not going to race your for your mum's Kia Picanto.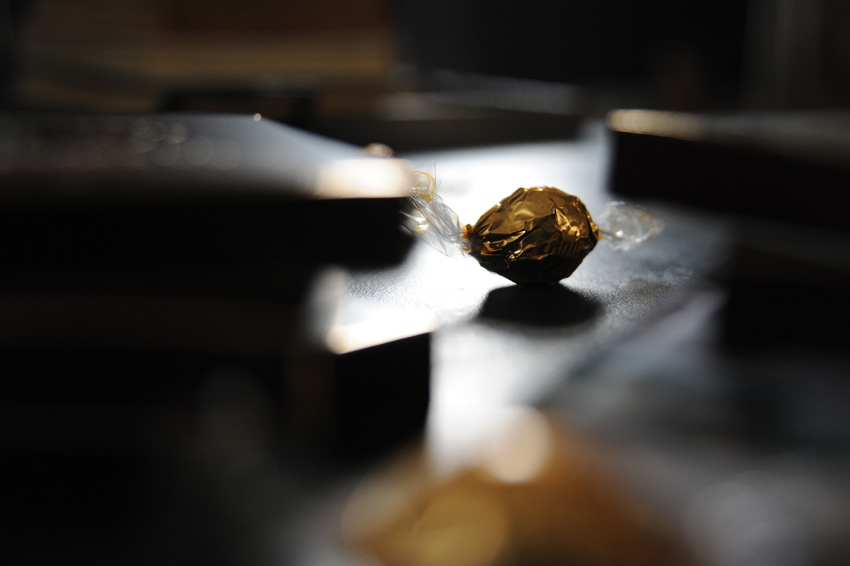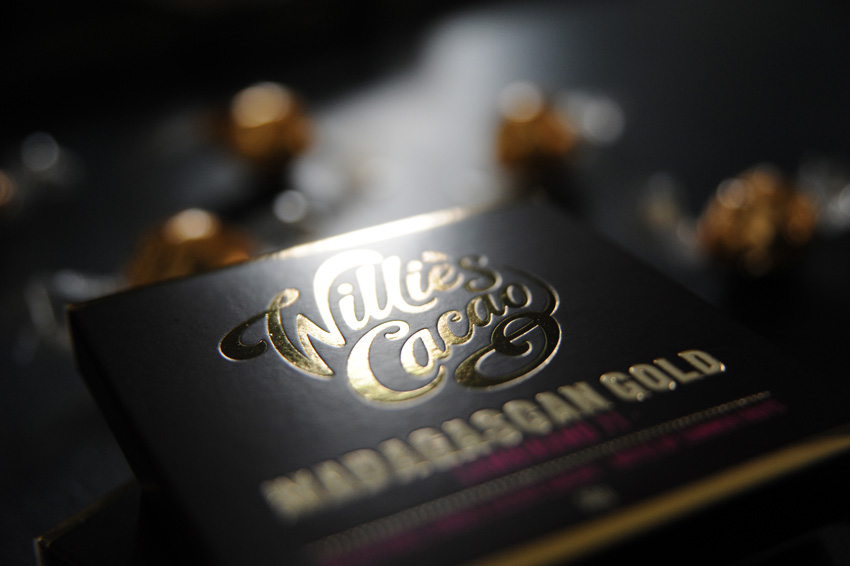 Any way, the chocolate! The chocolate, as eaten by multi-award winning High-Tech Princess Dinner Master of the Millenium, or something like that.
Even though they say the Venezuelan Gold 'Rio Caribe 72' has 'complex notes of coffee and nuts', I really like it, and I don't like coffee, and nuts don't like me!
For the hot chocolate I chose the Madagascan Gold 'Sambirano 71' for it's tangy fruitiness, as I thought it would go perfectly with a pinch of cinnamon.
I took two 50g bars, broke them up and popped them into my magic pan, melting the chocolate with 100ml of semi-skimmed milk, to start with. (Use a bain-marie, or a microwave if you have one!)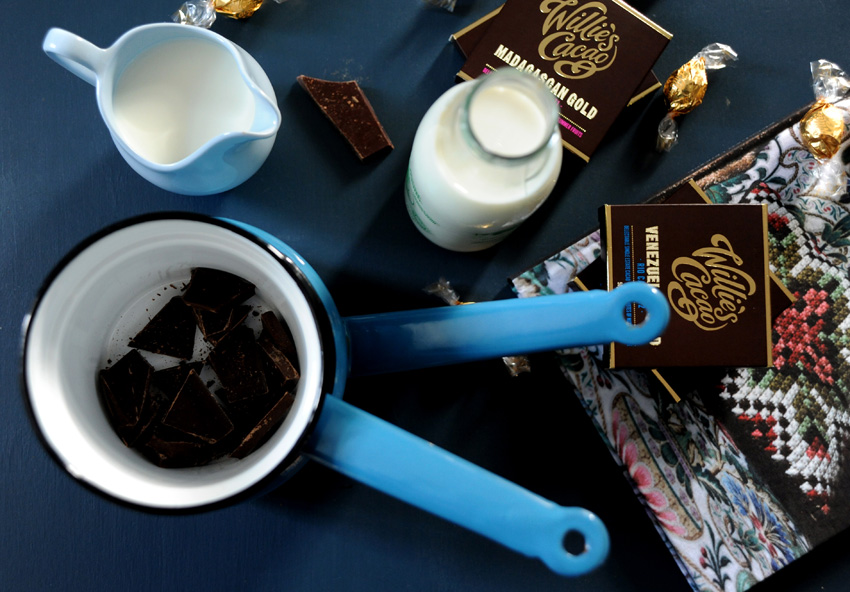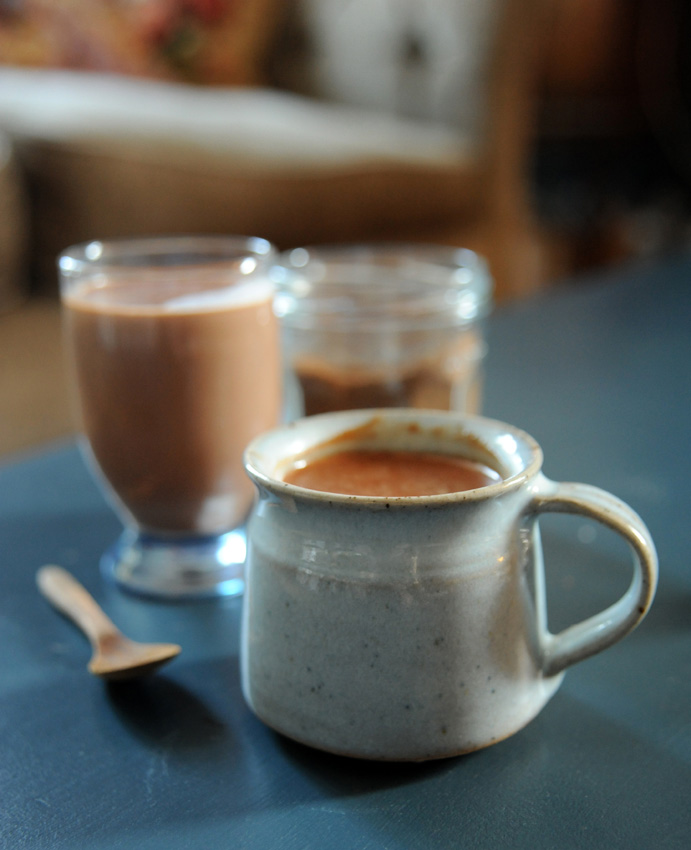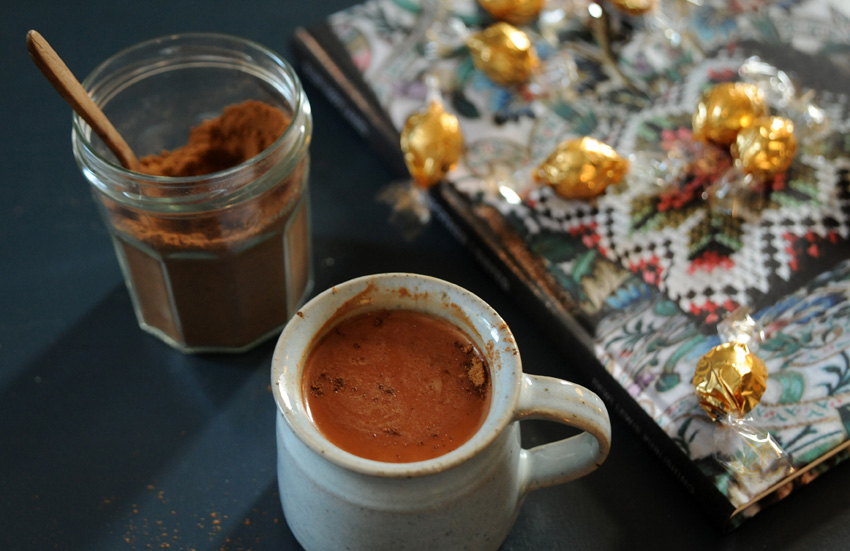 When the chocolate had melted into the milk I added the rest of the milk, double cream and stirred it up. I whisked it until it was lovely and hot, not boiling.  Then poured into cups, and glasses, sprinkled with cinnamon, and savoured.
My ingredients:
100g of Willie's Cacao Madagascan Gold
400ml semi skimmed milk
200ml double cream
Cinnamon
That makes enough to serve  3-4 people, in small cups, you really don't need a lot!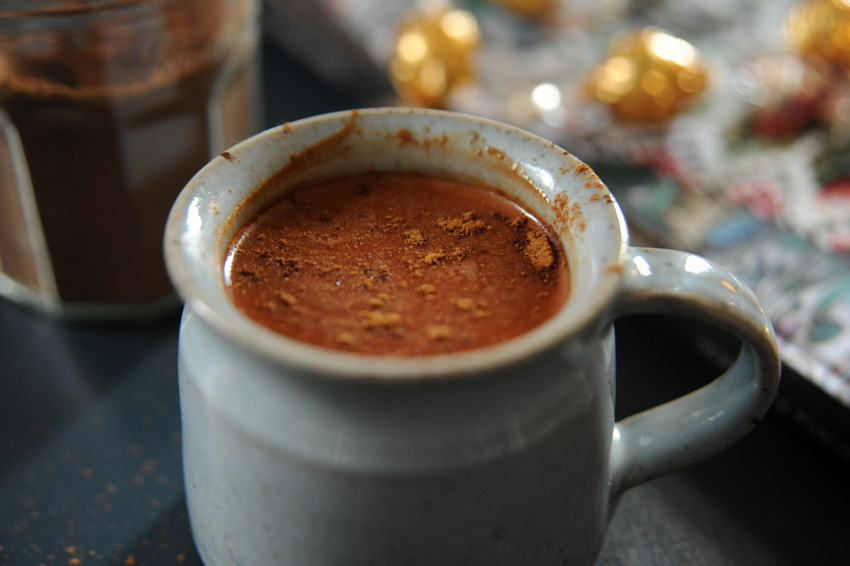 It's an easy peasy thing to make, and so satisfying. You can use any chocolate you like, milk or cream, make it thick or thin, you can add a touch of chilli if you wish, it's really up to you. Just make it!
So far this week I've not won any prizes, but there's still time.
Cheers to the chocolate drinkers! How do you like yours?