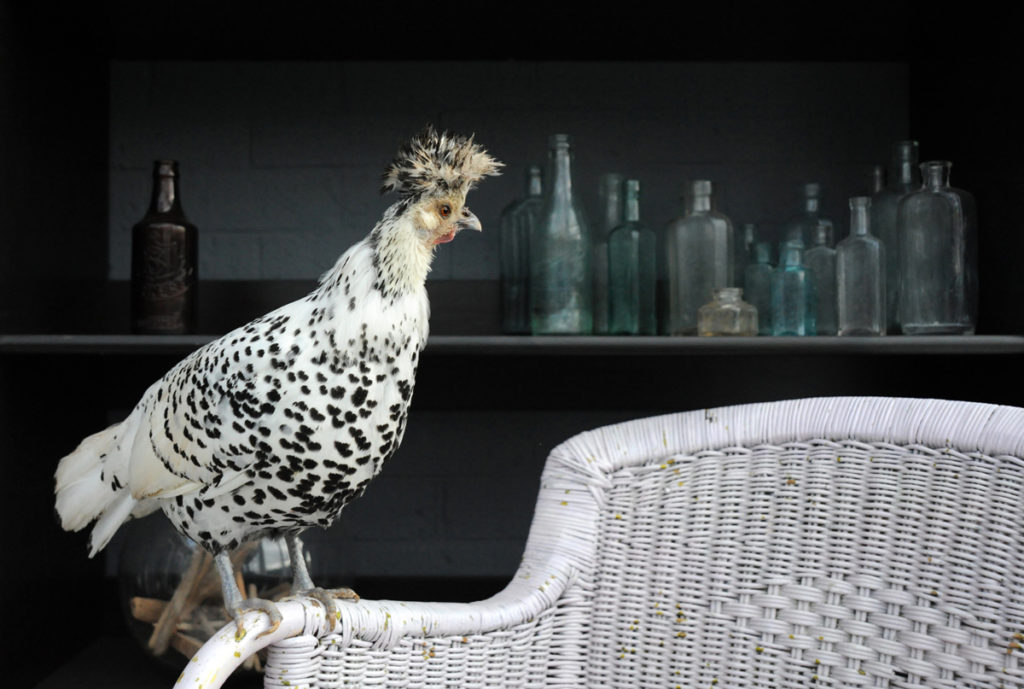 I love my chickens, you might already know that. I want them to be well and happy, and safe. Normally they run free and forage in the garden (and when Sandra was around she would run free down the road, tapping on doors and visiting neighbours for snacks) but since the beginning of December, after an outbreak of bird flu in the UK and the DEFRA instruction to keep all poultry housed and separate from wild birds, the girls have been on high security lockdown in their back garden prison, Cell Block H style. They didn't seem too bothered at first, patrolling their wire fenced yard, occasionally fighting over a scrap of gruel, but as the winter weather took it's toll their conditions got less and less ideal.
Enter the New Eglu Cube from Omlet. Ta da! Wooooooo, and thank you very much you dear, kind, clever people. This is the house of the Beverley Hills chicken, the chicken who has everything, the Gucci girl chicken. I mean, it's not swarovski crystal encrusted, but it could be if they wanted. Fully insulated walls, a special nesting box area, brilliant easy-clean sleeping quarters, safely attached mesh run, and you can pick it up and wheel it around – so we did… straight into the conservatory!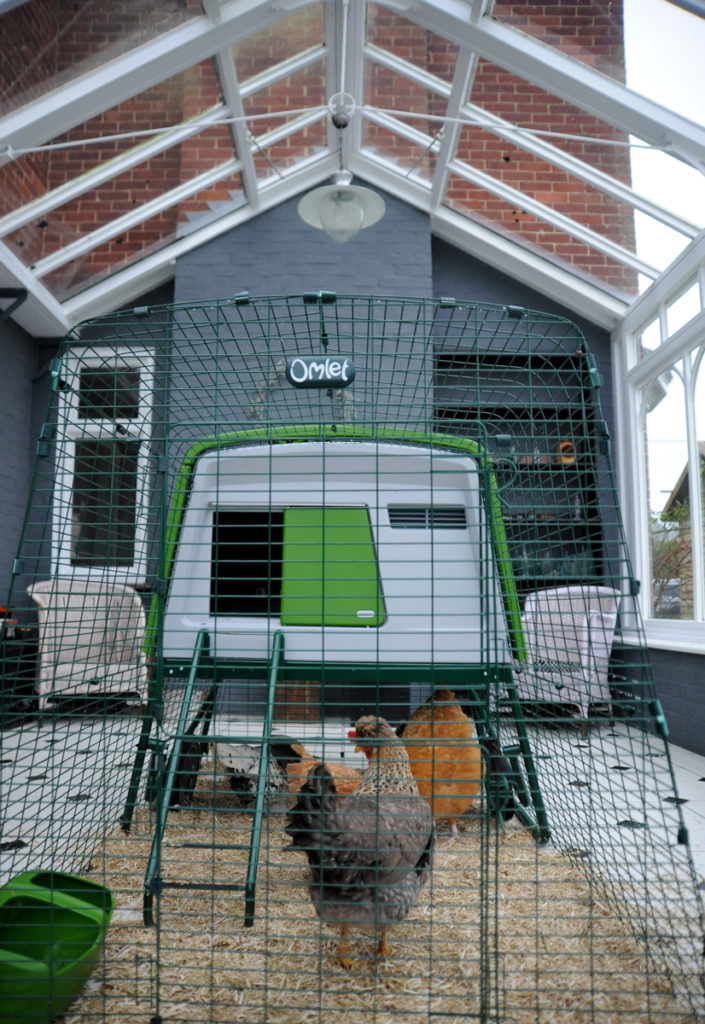 The other day there was a knock at the back door, it was a parcel delivery, Gemma the courier is terrified of birds, I normally have to meet her at the gate or throw some food in the grass to keep the hens busy while she rushes in and out. They'd never hurt her, but she doesn't know that, they think the package in her hand is a big tasty sandwich and they just want to share it with her.
Gemma seemed quite pleased to see them all penned up behind glass and bars, 'This looks nice!' she said, nodding towards them. It was only then that I realised it might look a bit weird to be keeping chickens in the house, so I was quick to try and explain. Gemma was cool with it, her friend used to bring a Shetland pony called Peanut round for sleepovers, they'd give it a bath and then blow dry it's hair in front of the tele.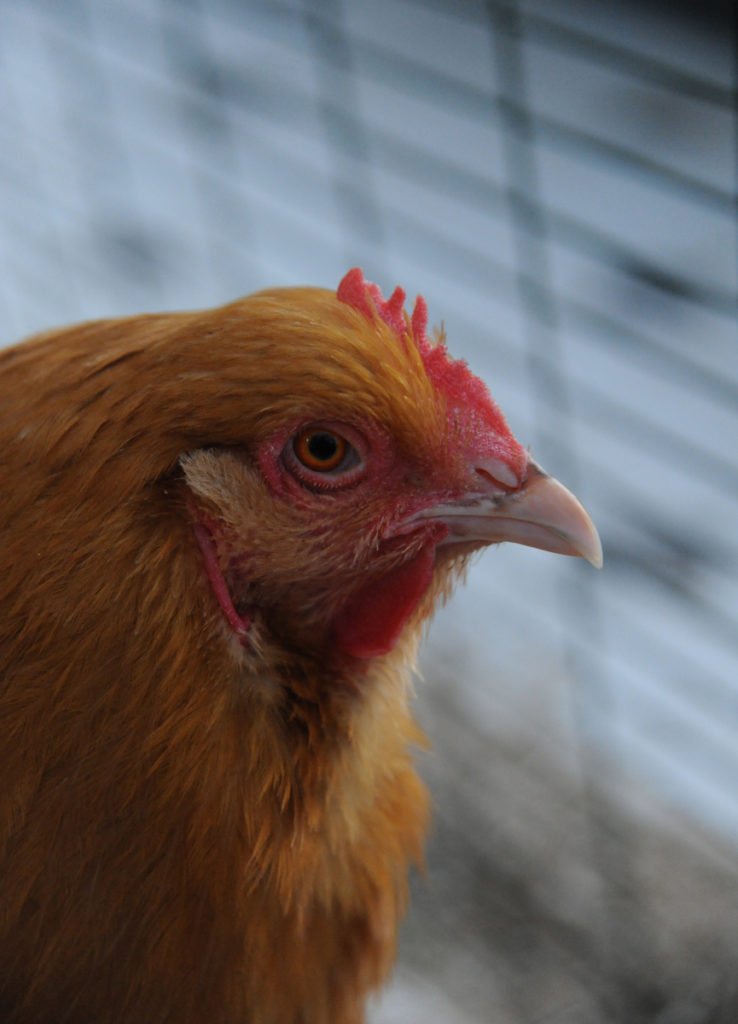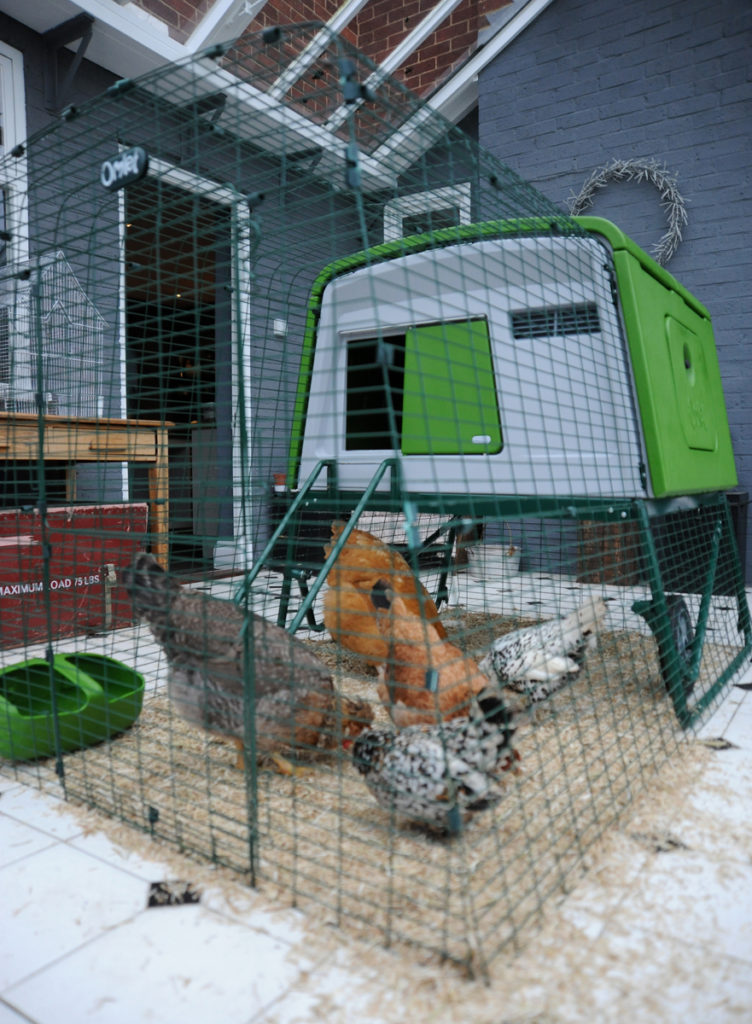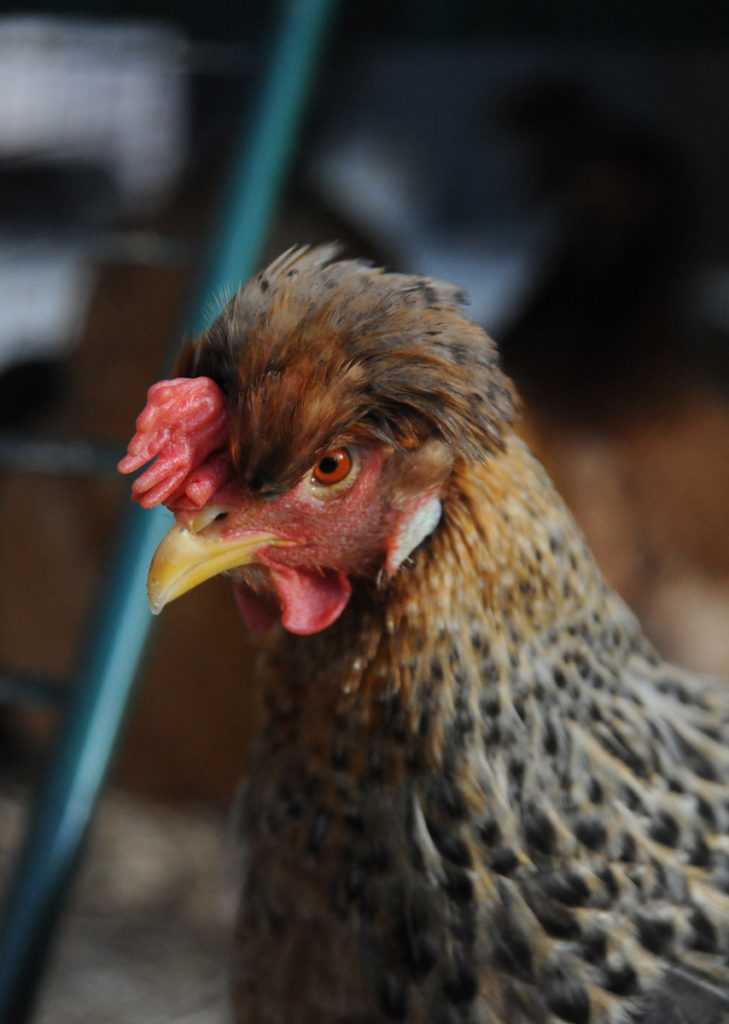 I've heard all sorts of theories on why, or why not, we should be keeping our hens in – there seems to have been a lot of uncertainty about what to do, and I thought I might be able to help a little, with a few ideas, from my perspective.
Avian Flu is not airborne (I'm sure there's a bad joke in there somewhere) but aside from being carried by wild birds it can be carried on people, other animals and on things that have come into contact with the virus. The disease spreads from direct contact between birds, and from contamination through bodily fluids and faeces. Nice.
Currently (at the date of publication) there's a legal requirement in the UK to keep all poultry housed, or as far away from wild birds as possible.
I've heard of chickens seeking respite in sheds and greenhouses, lean-tos, caravans and even an indoor bathroom, and while none of the solutions might seem ideal it's got to be better than not doing anything at all.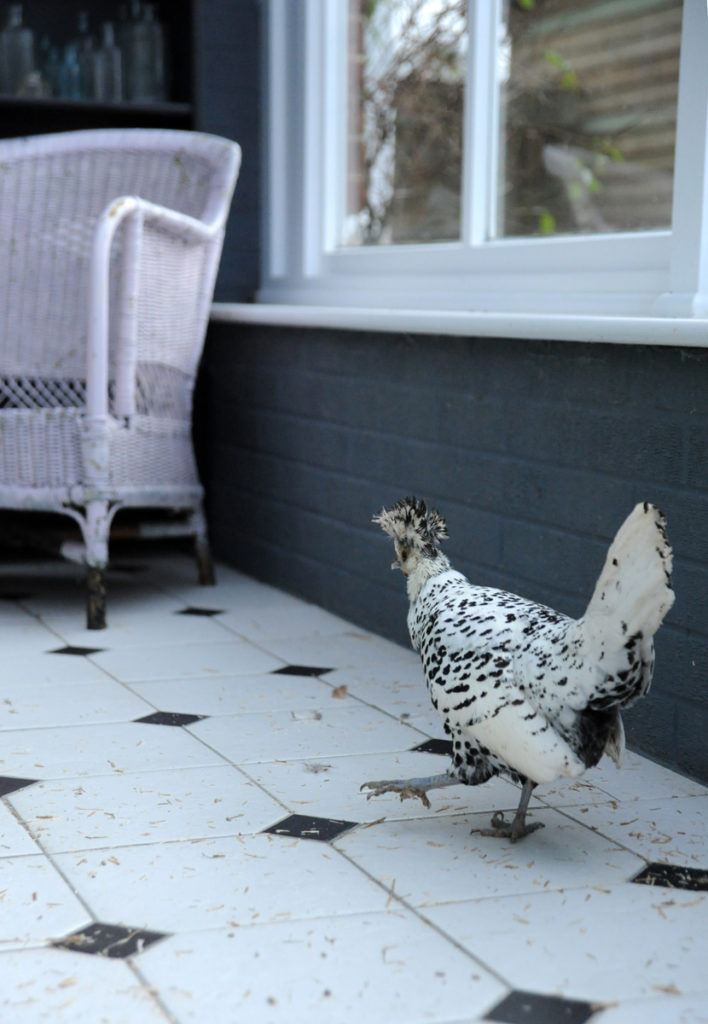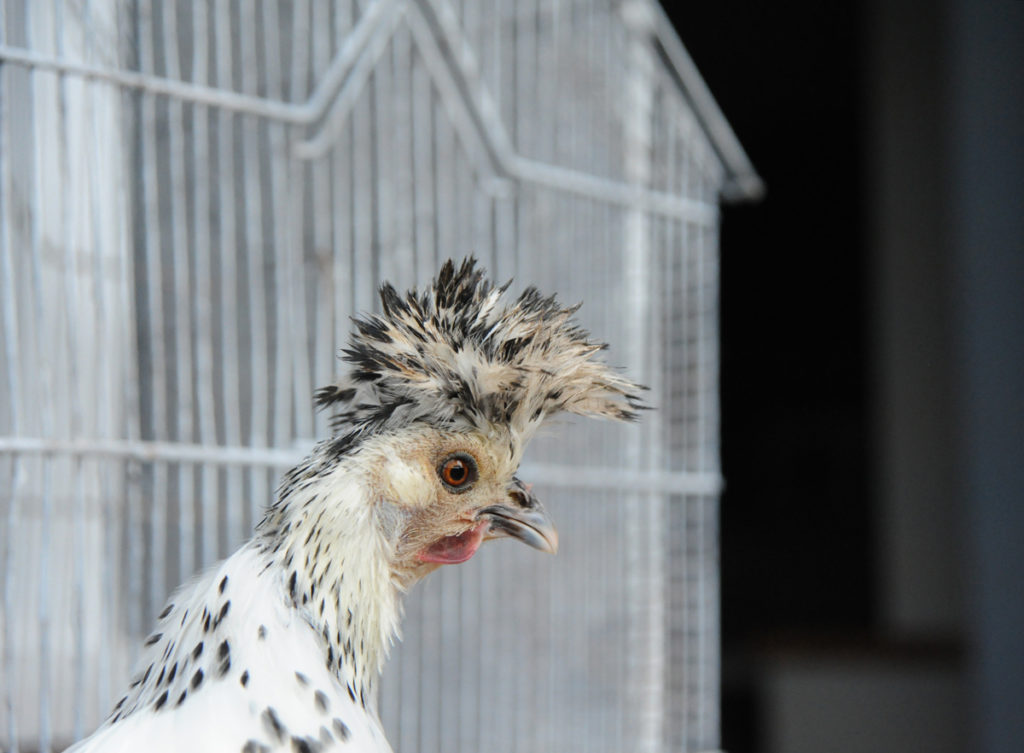 If you can't bring your chickens indoors then keep them covered, you need to keep wild birds away from your chickens water, food, and living space.
Cover their house and run so that no water or anything else can fall in, you don't want wild birds hanging around or dropping a dropping in on their way by. Cover any sides or gaps that are open to stop small wild birds getting through, and do what you can to control vermin.
Do you remember when it was lucky to be poo'ed on by a bird? Those were the days. I remember walking down the road one sunny afternoon having just collected my GCSE certificates from school. I reached inside the brown paper envelope and pulled out the glorious documents, as soon as they saw daylight they got a huge seal of approval from a passing bird. Magical.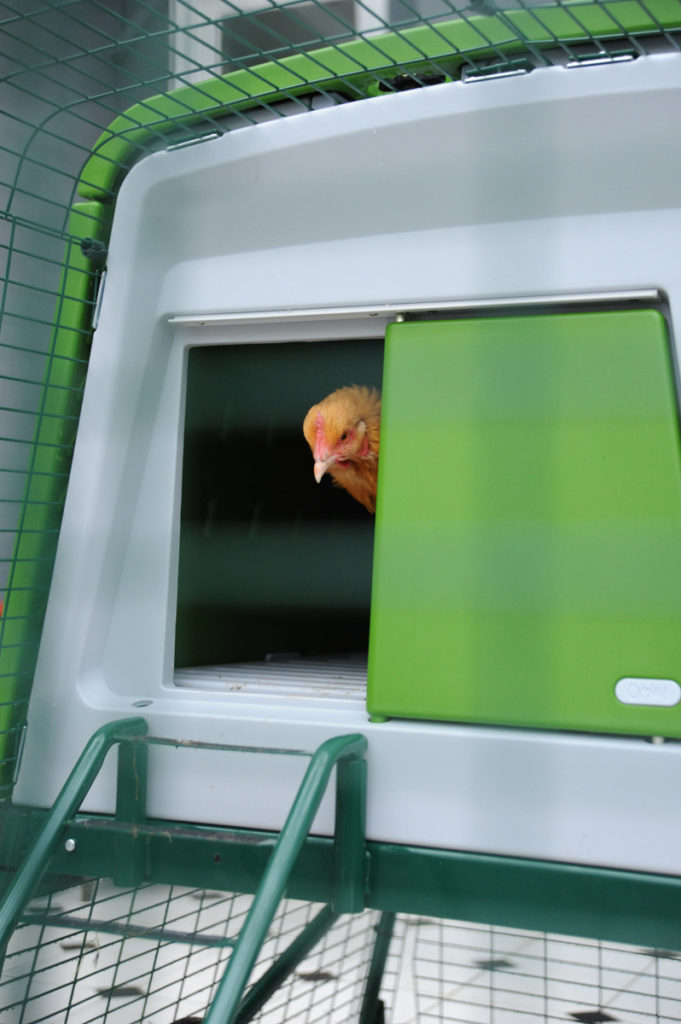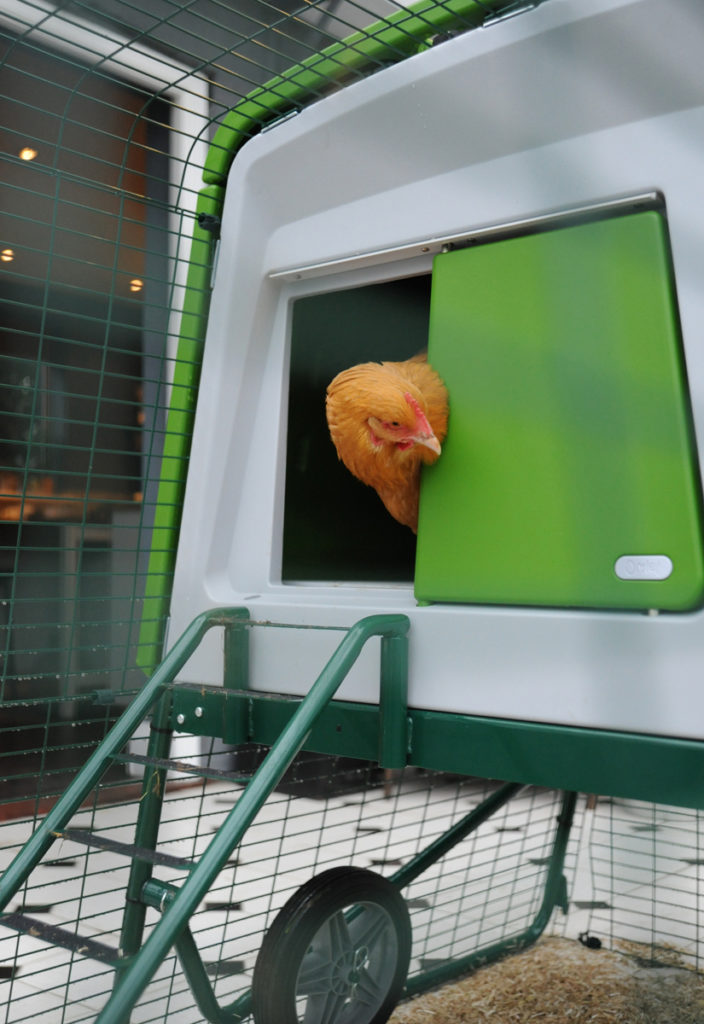 Keep your chickens water clean and fresh, and keep the food tidy (with extra grit if they're not able to scrap about for their own).
Keep chickens busy with toys and distractions. Our hens will spend hours working away on a slice of watermelon or pecking at anything shiny or reflective. I'm going to get them a swing for their pen next!
Don't move your birds around – in the garden, or further afield. It's also important to reduce the movement of people to and from your chicken run, and disinfect shoes at the point of entry if you go inside your hens home.
It's serious, and you could be prosecuted for not keeping your birds in.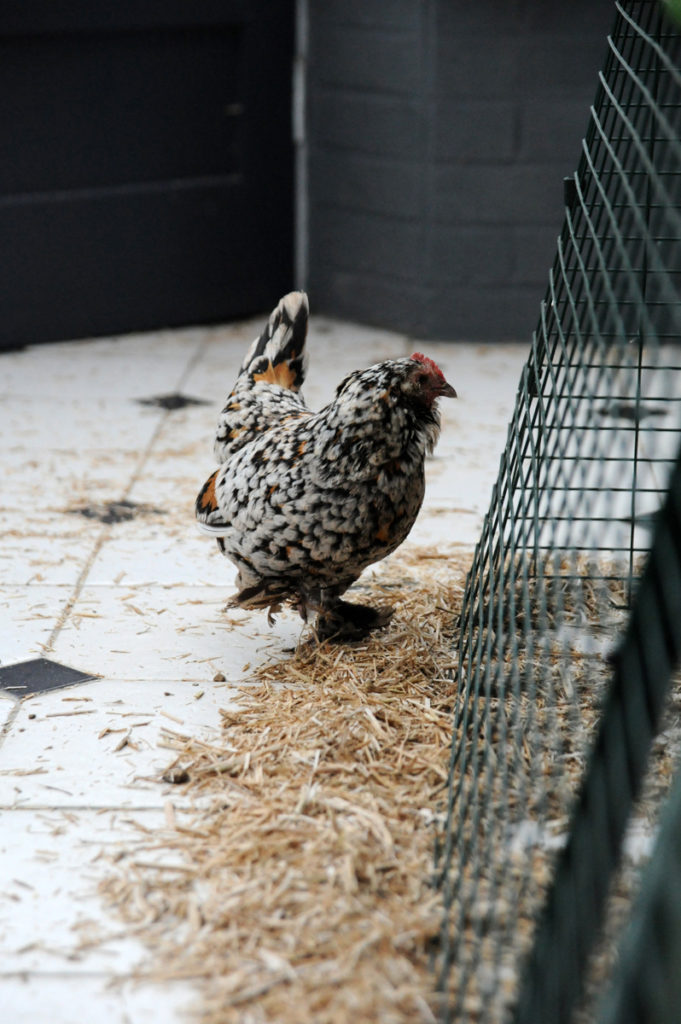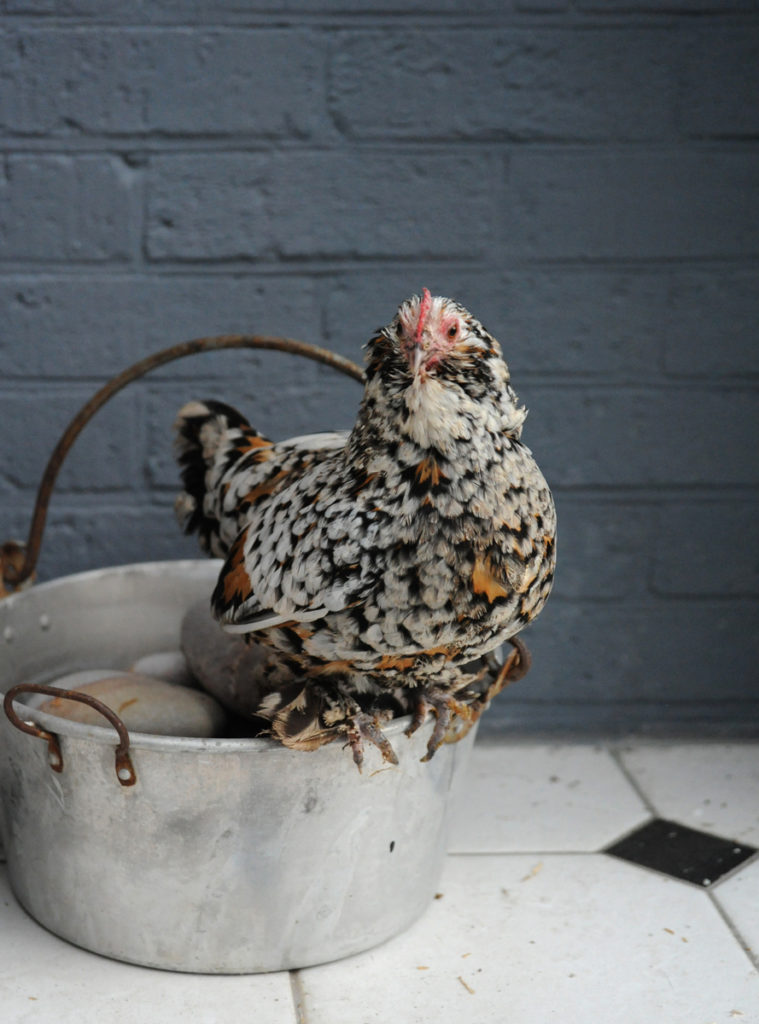 I often turn to my friend Ruth for advice on all things chicken, she breeds, and keeps, rare native breeds (our Marsh Daisy came from her, we named it Baby Ruth Sultana in her honour) and she'll always tell me if I am being daft, overthinking things, or not doing enough. When I asked Ruth (the human) for her thoughts she told me,
"It is up to each and every poultry keeper, no matter how large or small their flocks, to play their part in protecting everyones' birds. Personally, I would be devastated to lose any of my birds, most of them being rare breed status and representing many years of careful breeding. We also have to consider the potential impact on the commercial poultry industry which could be extremely costly."
Ruth keeps a close eye on DEFRA and APHA and uses her common sense and imagination when it comes to looking after her birds. We could all take a leaf out of her book and be just a little bit more vigilant.
If you don't keep birds but know someone who does, please take the opportunity to share this with them. There are bird keepers out there who might have missed the news, or might not know where to look for support, and between us we might be able to make a bit of a difference.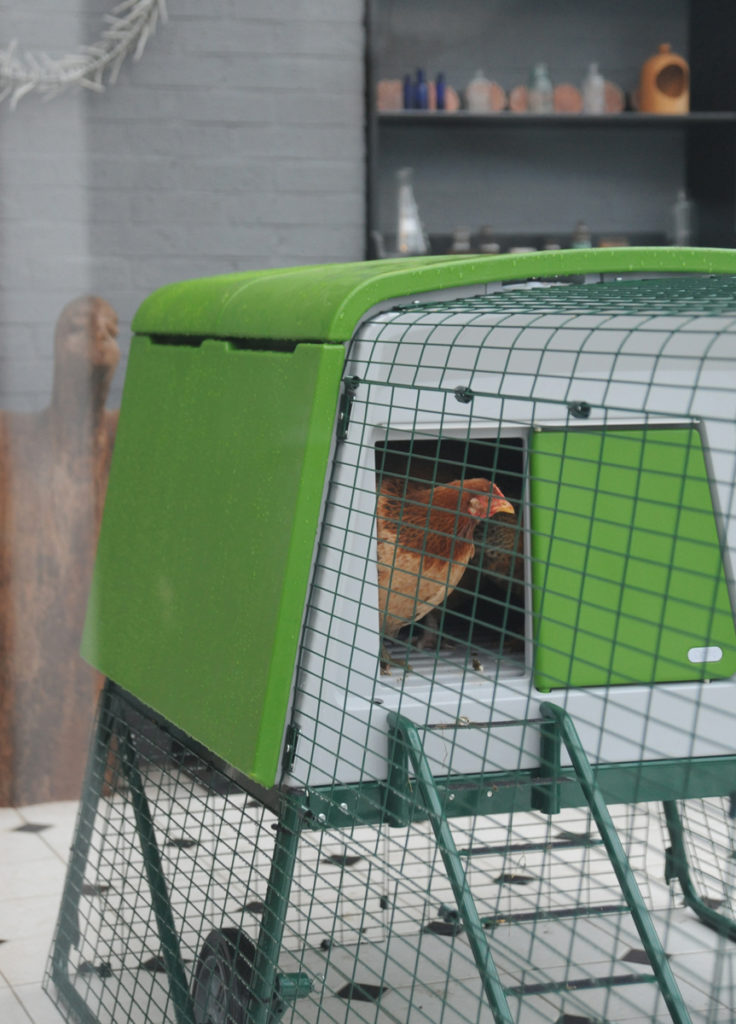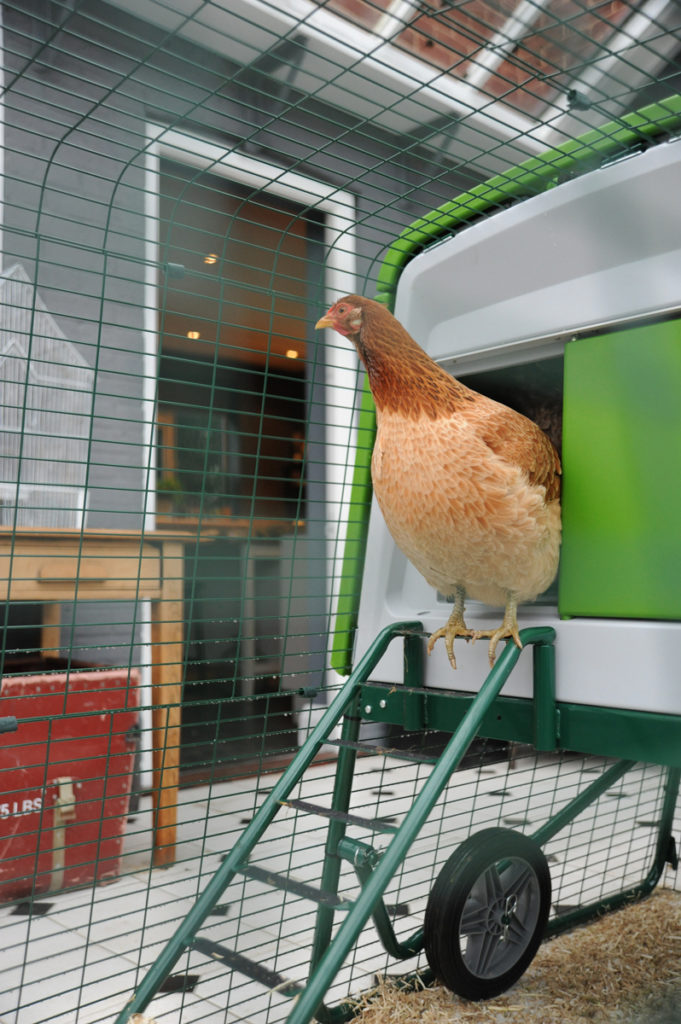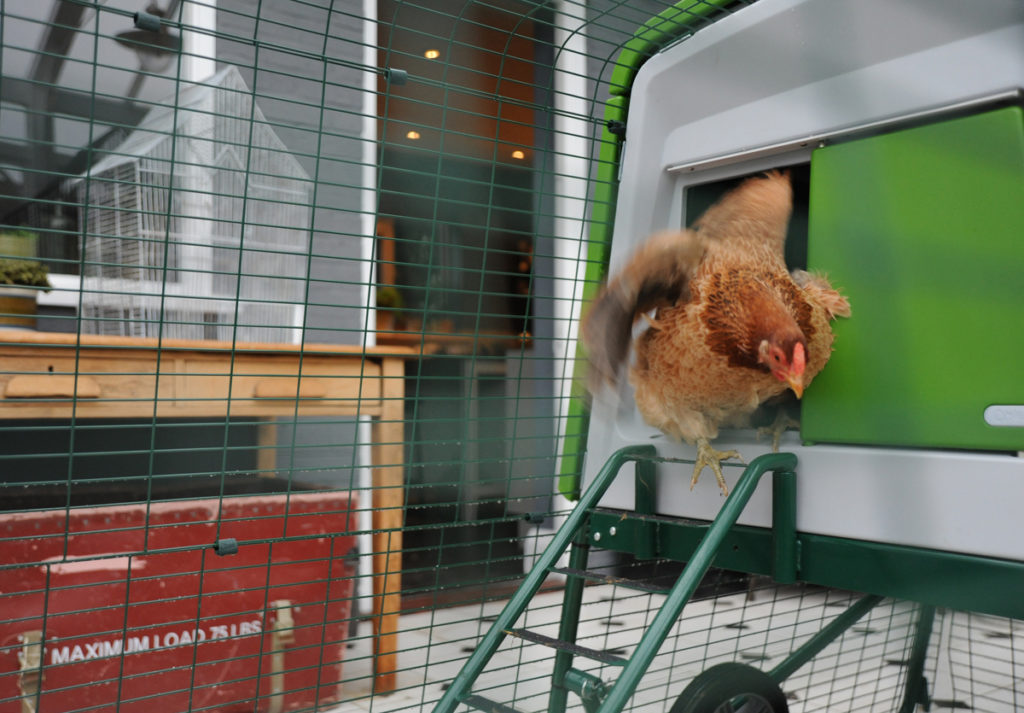 Need to know more?
Latest update from DEFRA on Winter 2016/2017 Avian Flu.
Read this DEFRA factsheet on how to keep your birds safe.
Sign up to the Animal and Plant Health Agency (APHA) Alerts Service to keep up to date with the latest news on exotic notifiable animal disease outbreaks in Great Britain.
For advice and guidance on what to do if you keep poultry, or to report suspicion of disease in animals, call the DEFRA Rural Services Helpline on 03000 200 301
Members of the public are encouraged to report dead wild waterfowl (swans, geese or ducks), or other dead wild birds such as gulls or birds of prey, to the DEFRA helpline on 03459 33 55 77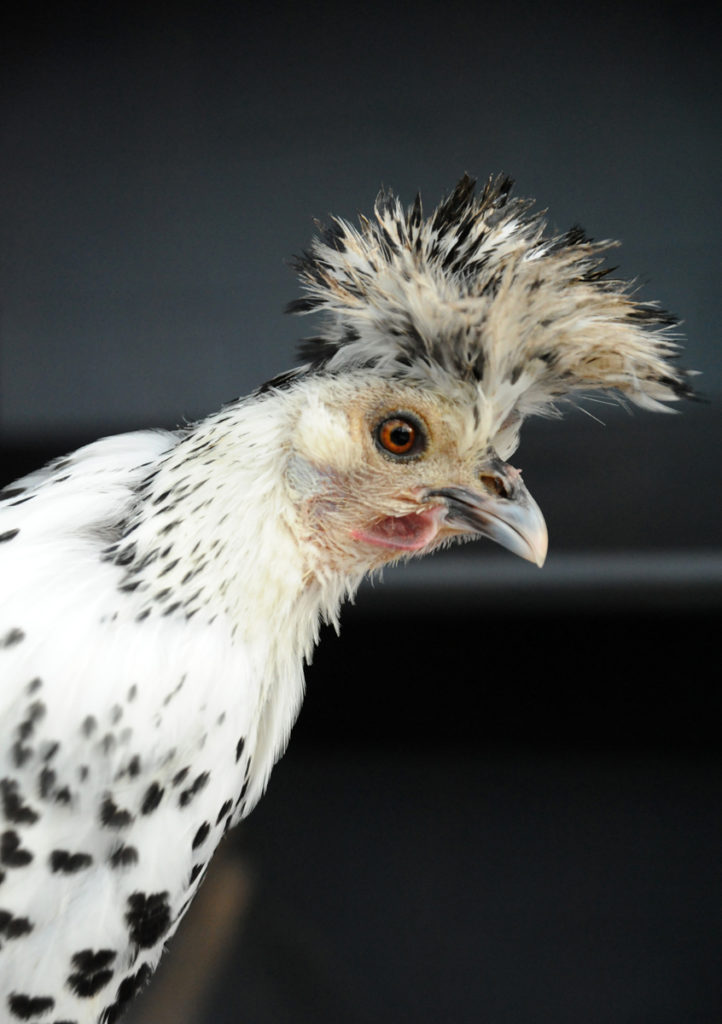 Thank you to the awesome chaps at Omlet for helping me and my lady hens out in their time of need by providing them with a safe new home. As always,  my opinions are my own, I say what I think, share what I like, and I do all my own chicken chasing. Hooray! This is not a sponsored post. This post may contain PR samples and affiliate links.