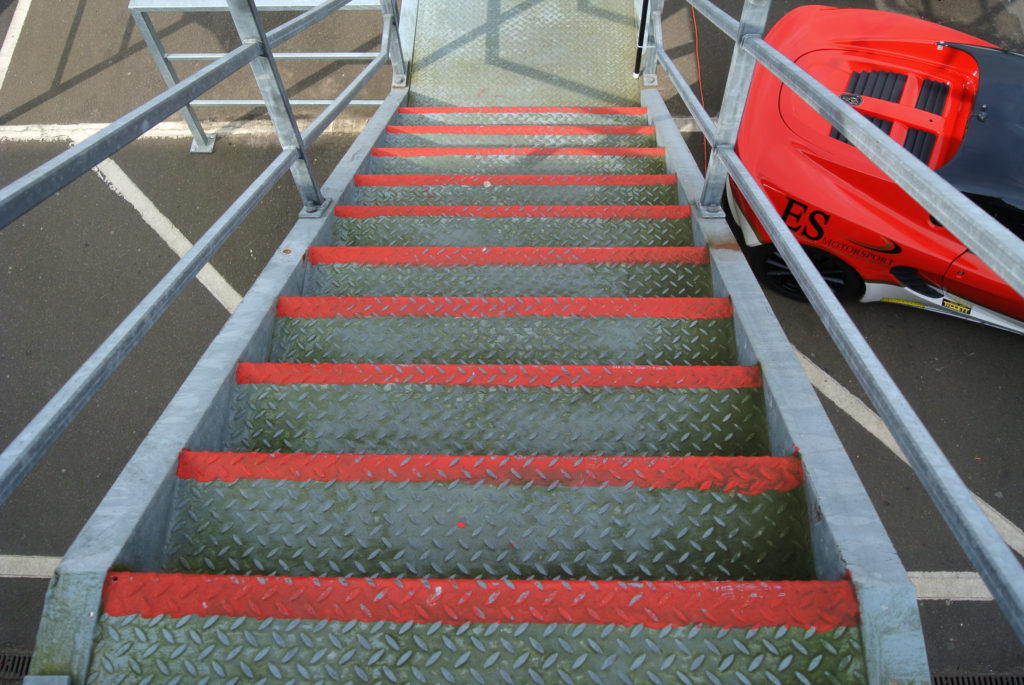 Sunday was Round 2 of the Lotus Cup UK Speed Championships. My second event ever… at Snetterton, with commentators, TV crews and some rain. No pressure! I packed the essentials.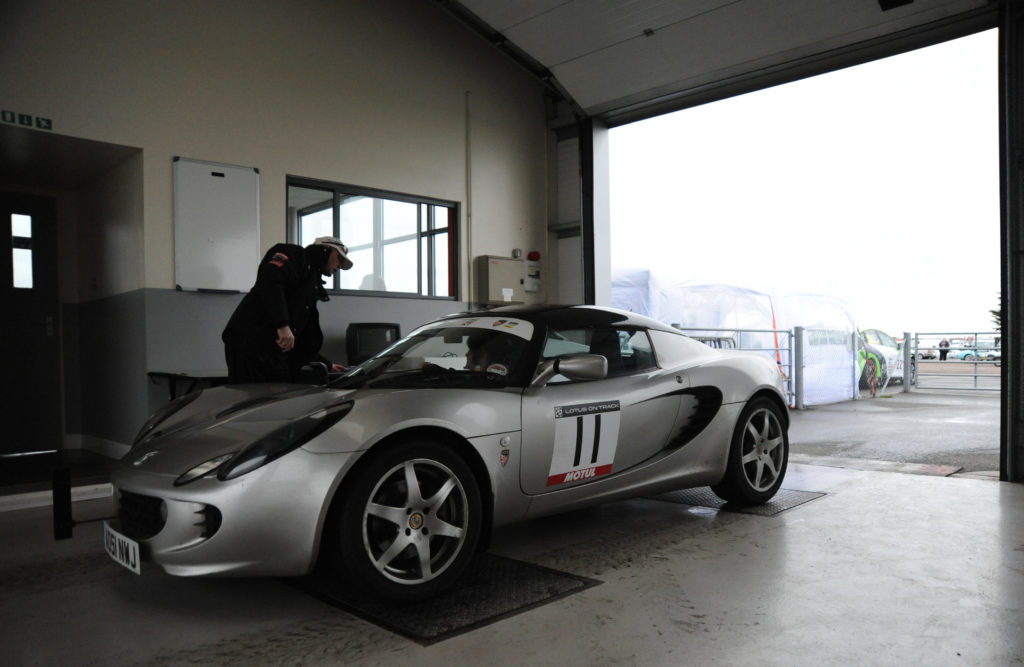 First practice was pretty wet, I locked up on the first hairpin, at first I thought, 'Uh oh! I'm going in a straight line!' then I thought, 'Oooo! I'm going round the corner!' and everything was okay. I felt a bit rubbish that I'd made such a silly mistake, but apparently a lot of people spun on the first corner, so I'd actually done okay, and was sitting at 17 out of 24, and 7th in my class, which to me is very respectable.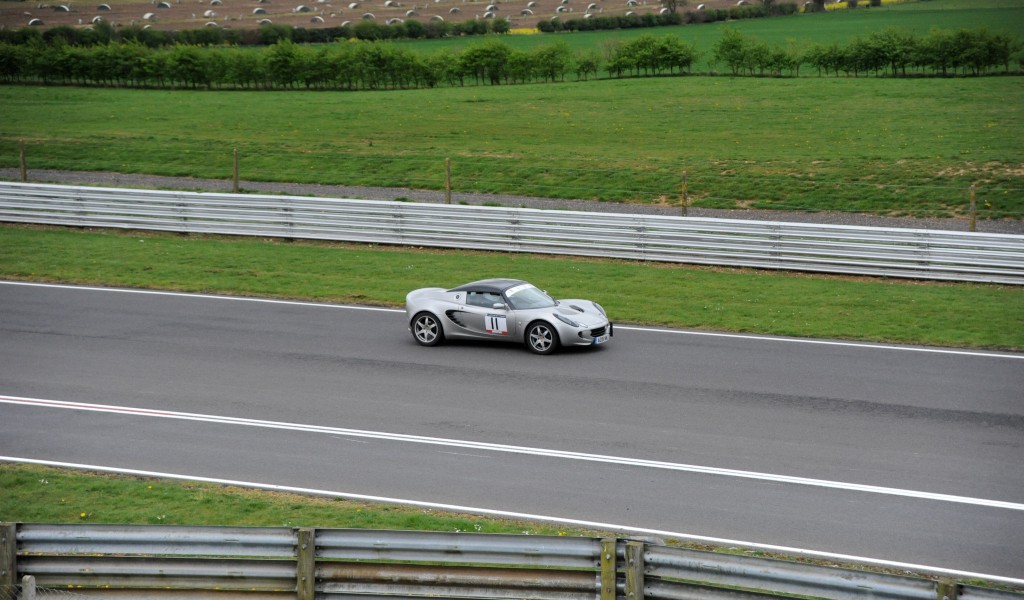 It all went downhill from there really! My second practice was slow, it was much drier and everyone else had picked up speed, but I was still really confused about where the second part of the track went! We'd walked to track the day before with a lovely driver called Emma, but we'd taken a short cut and missed half of the track – I won't do that again.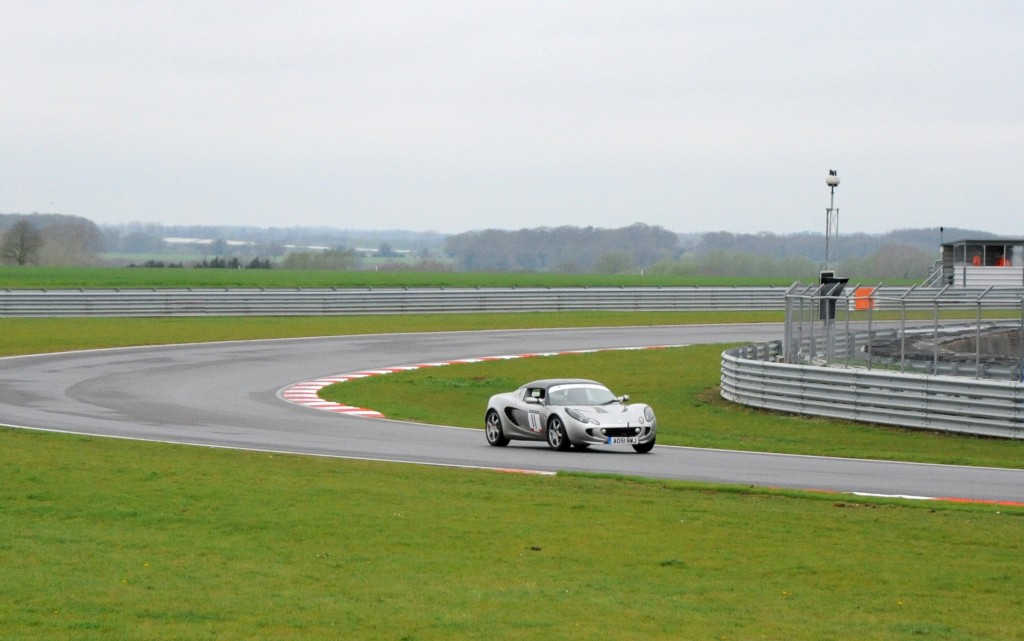 We had two timed runs in the afternoon, and luckily Stuart from LOTRDC found a map of the course for me and gave me some help with remembering where I needed to go. I think that after that lap I was 21 out of 24. That's not really good enough is it?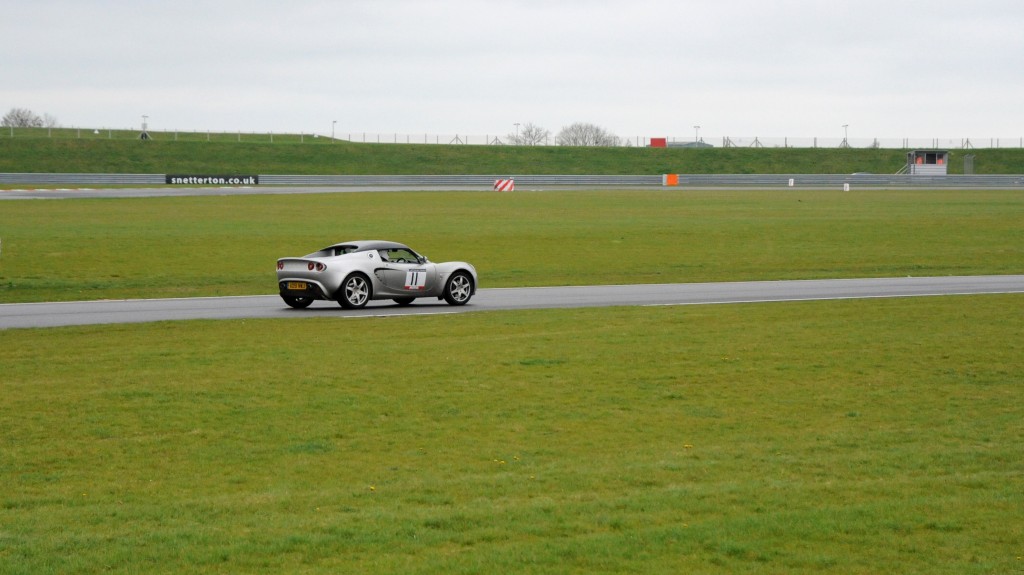 My second (and final) timed lap needed to be much better. I looked at my map, made some squealing wheel noises with my mouth, and set off. I felt good, I was hammering it, I got all the way round to Oggies and went through there so well, 'I'm driving like a demon!' I said out loud, and then, 'I'm driving too fast!' as the back end went out on the last corner (Williams) I tried to correct it but it just went, one full spin and it snapped back. 'Ouch!' I banged my head on the window. I was surprised that I didn't get disoriented, or cry! I tried to restart the car, but the bloody immobiliser had come on. 'Argh!' press the little button in the key, press, press, 'Argh!' The button is missing its rubber cover, so my gloved finger wouldn't fit the hole to press the smaller button inside. I whipped off my glove, got the button pressed, started the car and floored it. By now the yellow flag and the red flag had been out. I'd been faffing around for ages. Soooo frustrating. I ended up 12 seconds slower than my previous lap. Since then I have spent my time trying to work out how long I spent spinning, trying to start the car, messing around with my glove, and then getting back up to speed again. I reckon I might have been going okay, definitely faster than my previous time, but really, I spun off and that's an error on my part, so I can't dwell on all the 'what if's.
I ended up being 23rd out of 24. I feel bad for number 24.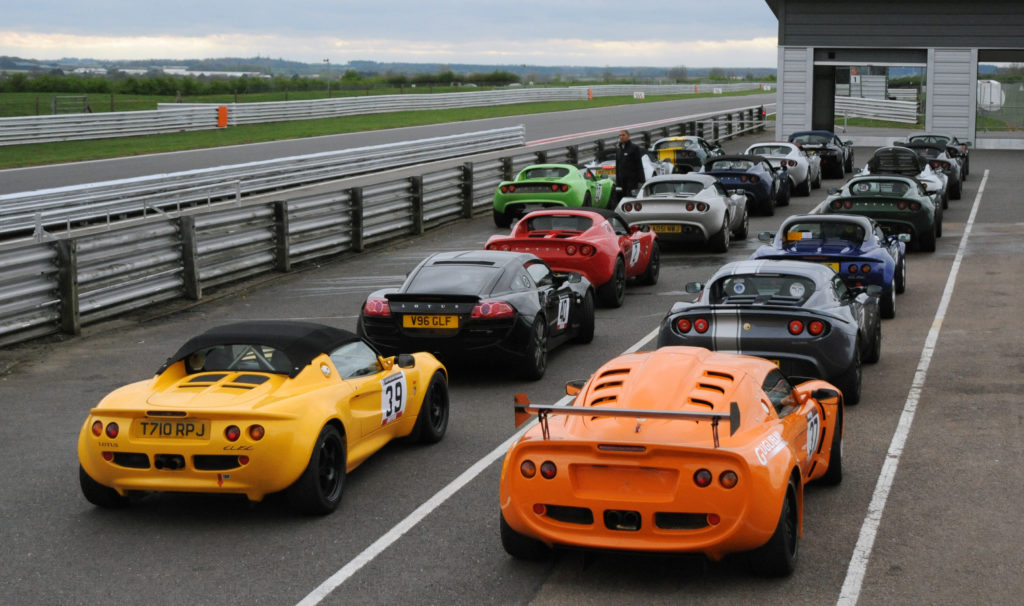 Xavier Brooke took first place, he drives like a demon and his car broke on his second lap, so he just had the one timed lap to go on, and win with. So, you know, I shouldn't whinge.
I'm having an amazing time driving, and I have met some of the nicest people. Everyone has been so friendly and supportive and I can't wait to get to Hethel for the next one. And I got a free biscuit!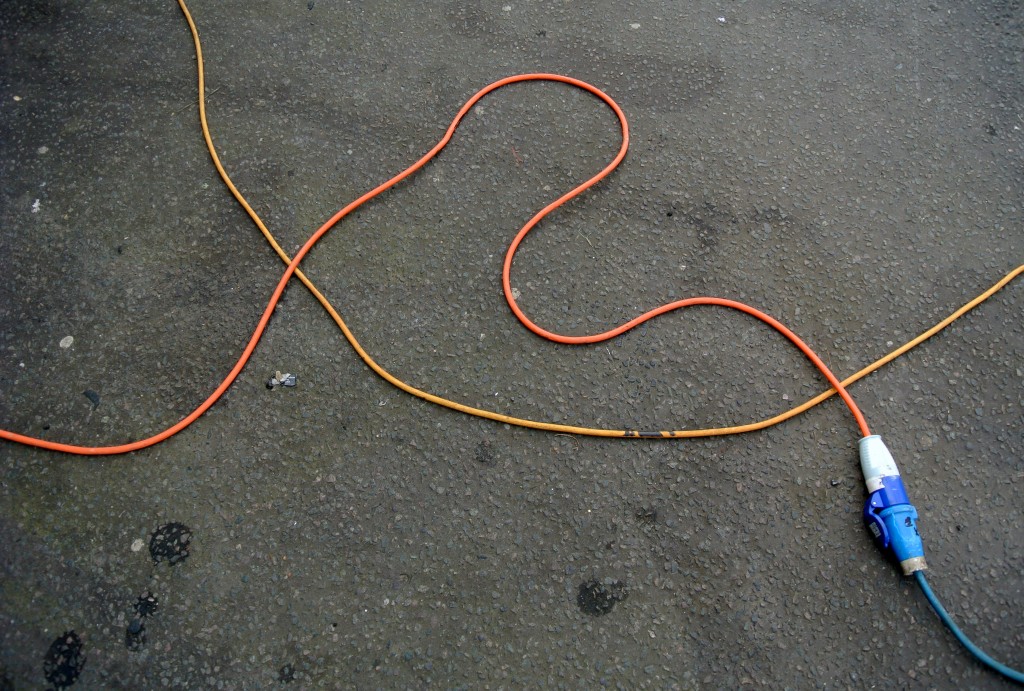 Whilst I am feeling disappointed with myself for not being able to drive like a pro, I have to keep reminding myself that I am a novice. What do I expect after one track day in 2012 (where I did about 4 laps) and having never driven any of these courses? I'm driving a road standard car with 118bhp and comparing myself to seasoned drivers, with more skill and experience, and some with as much as 190bhp! I mean, on Sunday I was in the same race as a couple of Elise Trophy drivers and Jack Goff who is a BTCC driver! Ha ha! I'm writing this and thinking 'Karen, you're a right pillock!'
I'm not a professional, for example, I got interviewed by Kiri Bloore for Motors TV and when she asked me how my first lap had gone, I whipped out my map and started waving it around! I guess it was written that I'd have to do something embarrassing whilst I was there. I mean, as if it wasn't bad enough that the programme included the group picture from North Weald. They'd cropped the image to make it fit their page layout.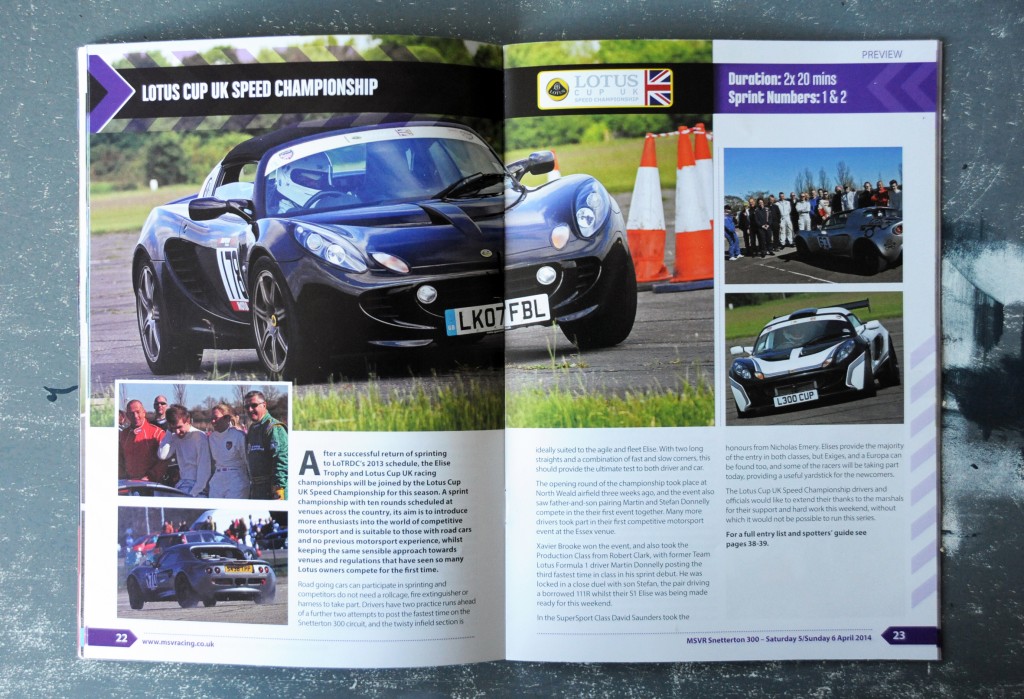 They should have kept ex F1 driver Martin Donnelly in the frame and omitted Moonwalking Elvis.