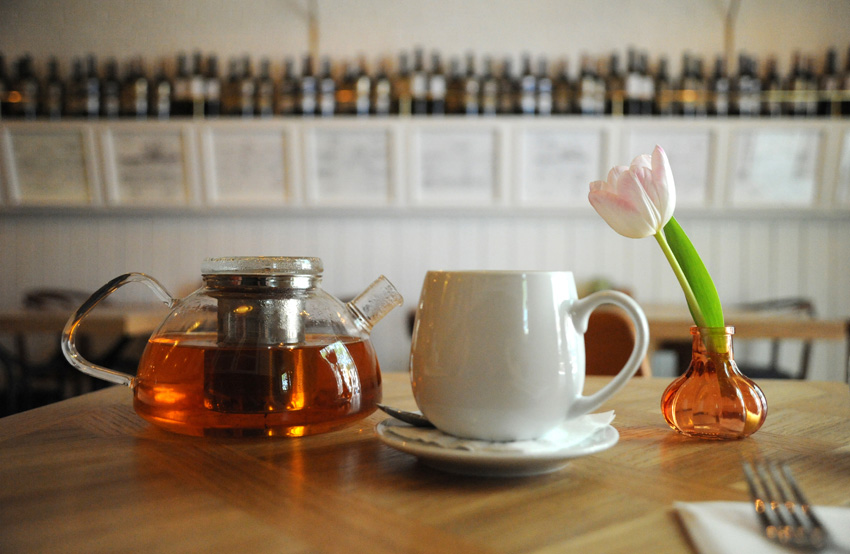 We wandered (and ate) our way through Palma until we reached the Passeig des Born, a beautiful tree lined boullevard full of proper shops and stylish cafes. It was warm enough to sit outside, but I wanted to sit inside and enjoy the interior of the newly opened GP Cafe.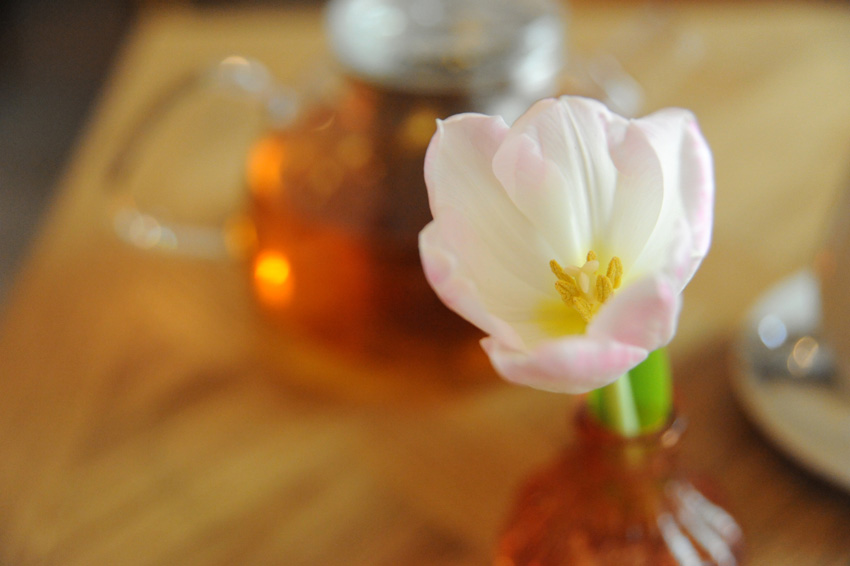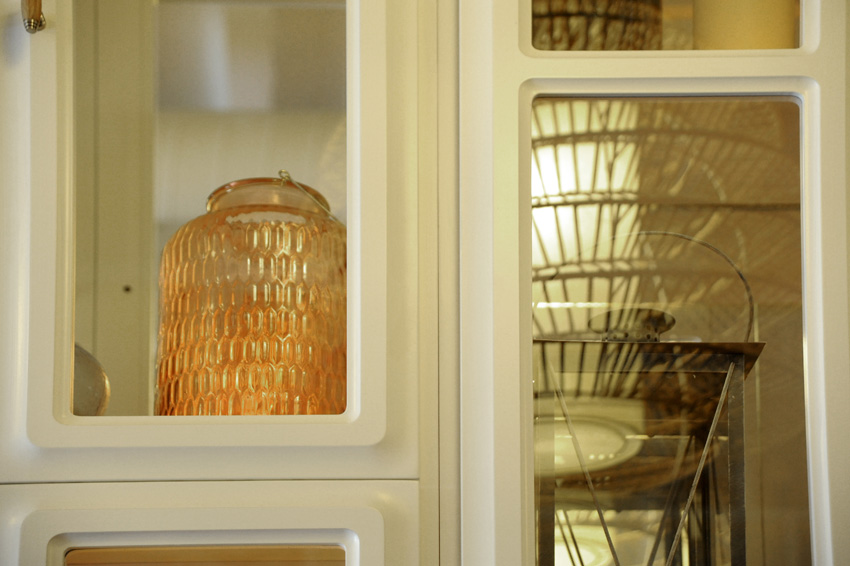 We ordered English tea,  honey cake and cheese cake with red berries. We sat, relaxed, and admired the view.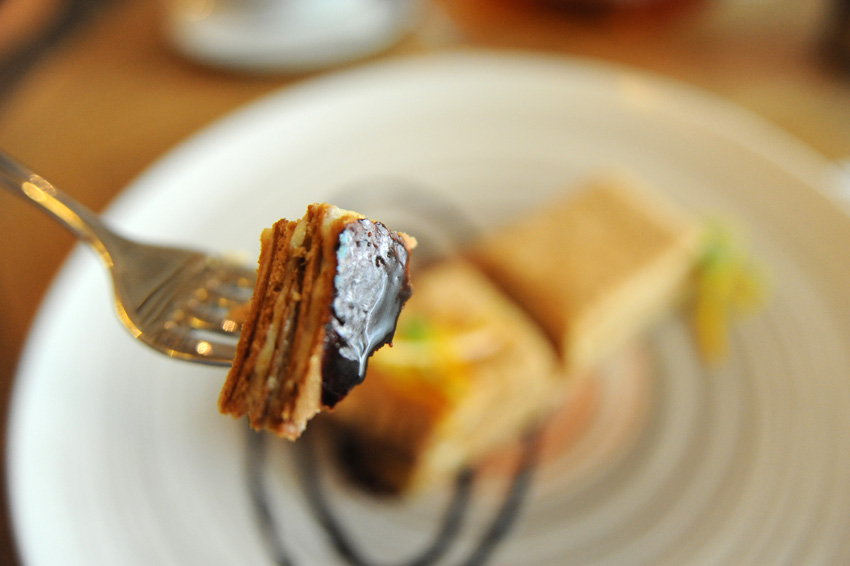 The honey cake was very light, subtly flavoured with many layers. It was sweet, but not overwhelmingly so.
The cheesecake was the softest cheesecake I've ever eaten. Creamy and fluffy, sprinkled with burnt sugar and accompained by unsweeted fruit, proper fruity fruit.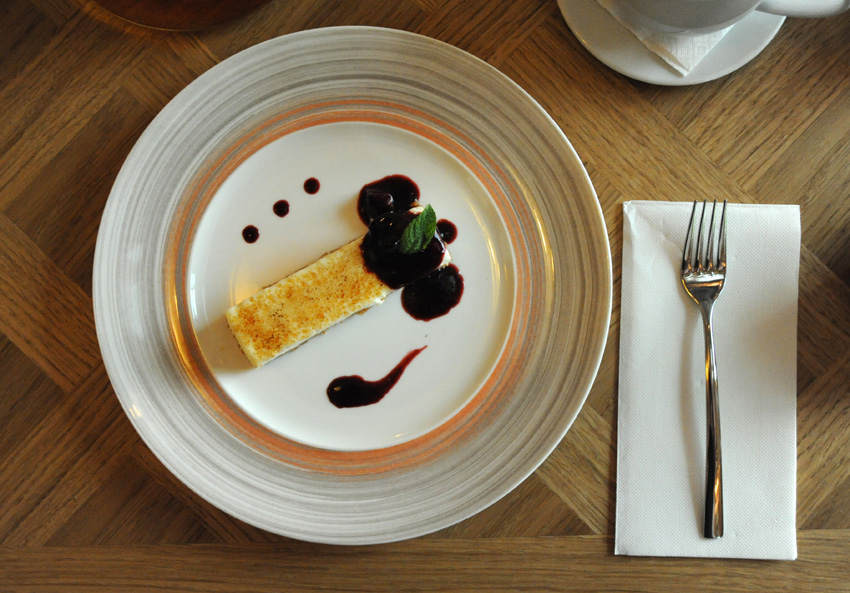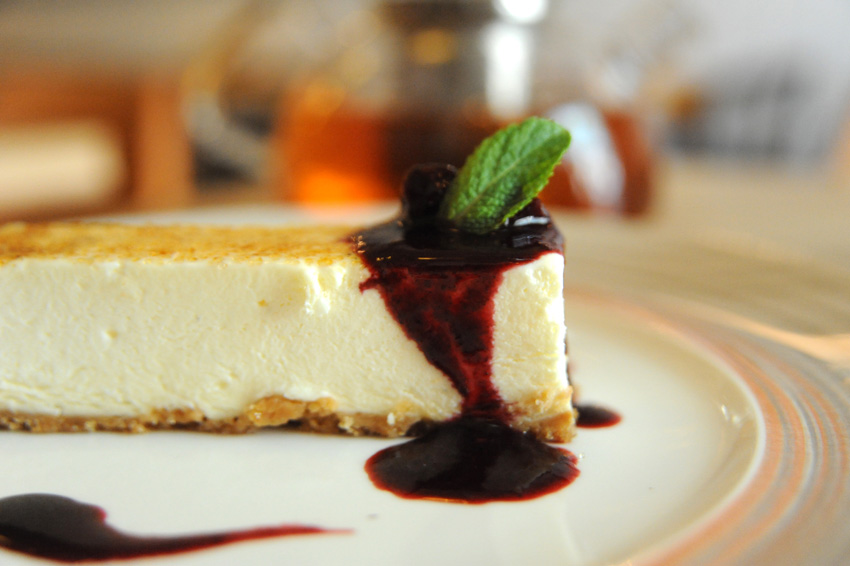 The cake was excellent, and so was the decor. Apart from the fabulous lighting (with good looking lightbulbs too!) I was just really enamoured by the collections. A long row of wine bottles sat atop a shelf, underpinned by neat architectural drawings of boats. Above this, a length of cupboards filled with fabulous patterned baskets.
Across the other side of the room, the cupboards were mirrored, but this time filled with an envy inducing display of glass. Beautiful, beautiful glass.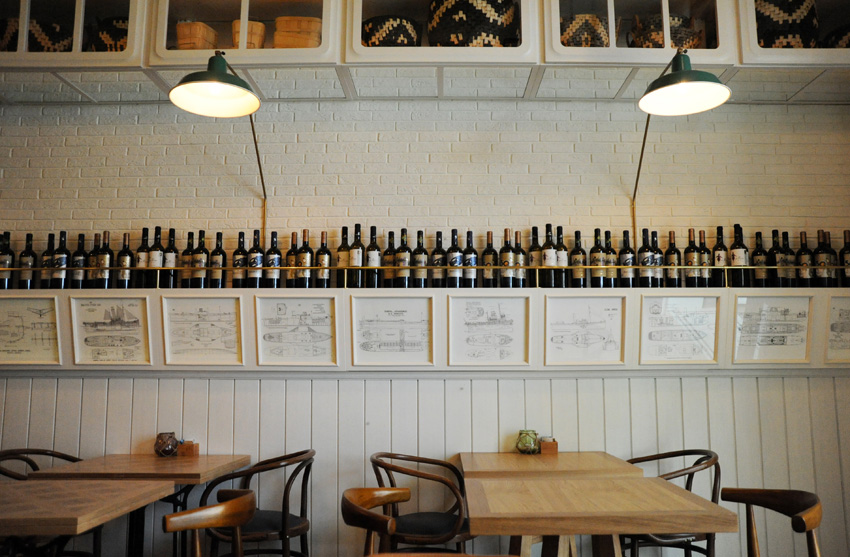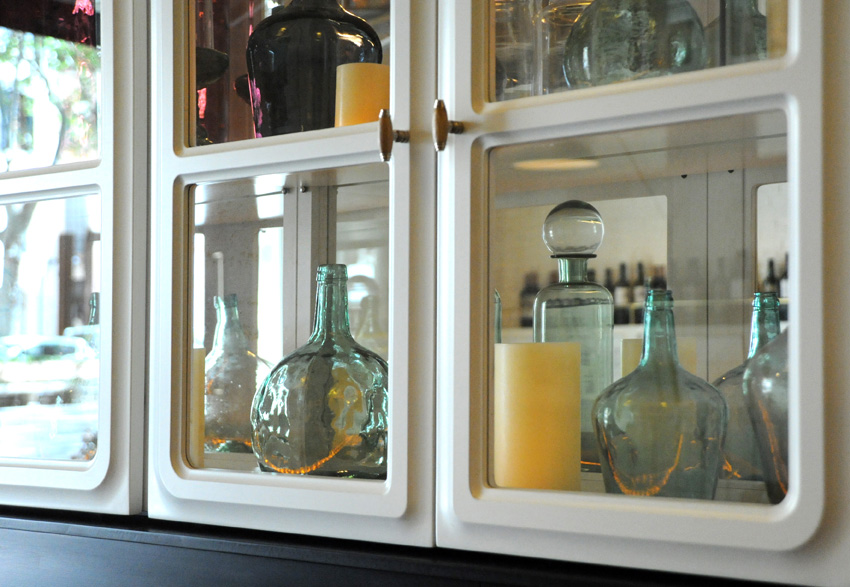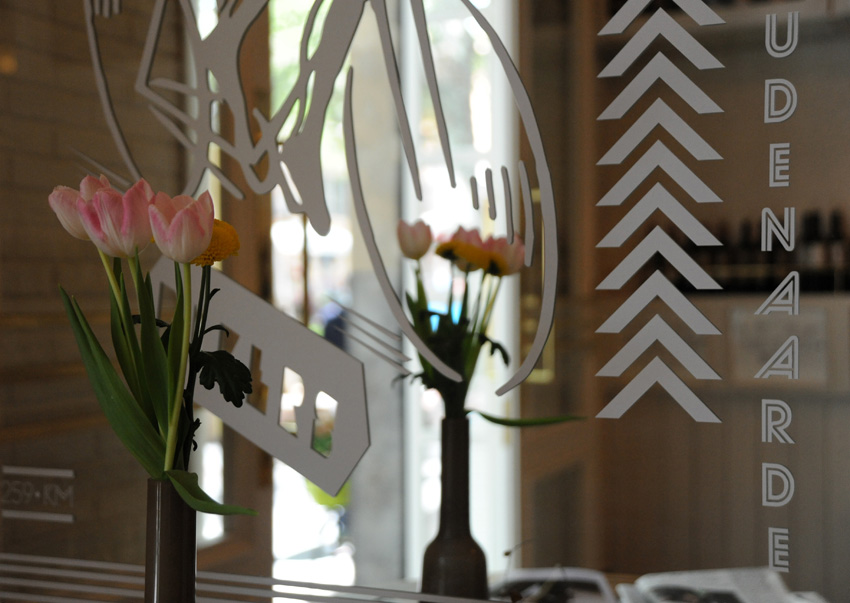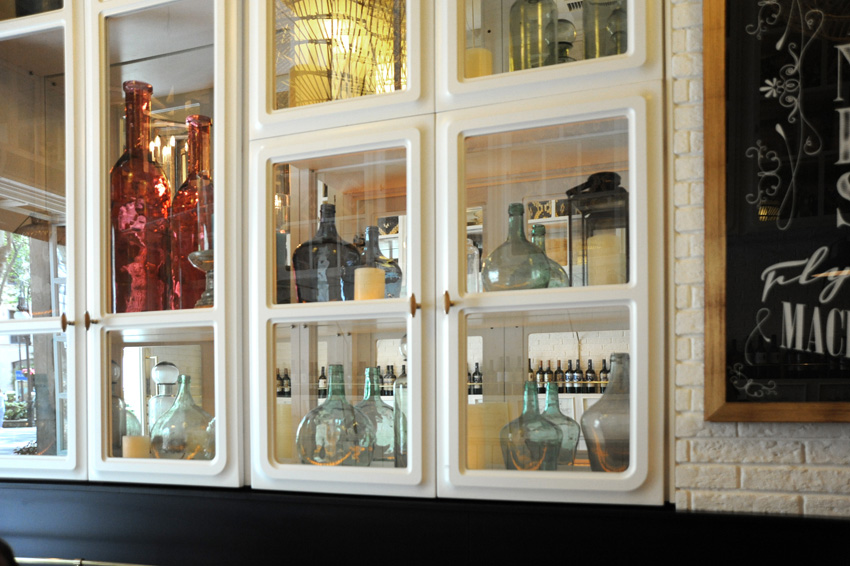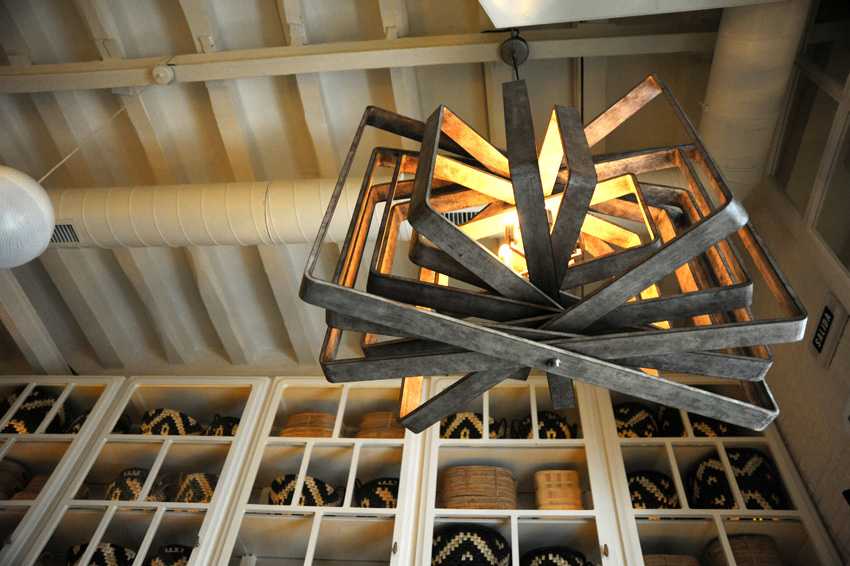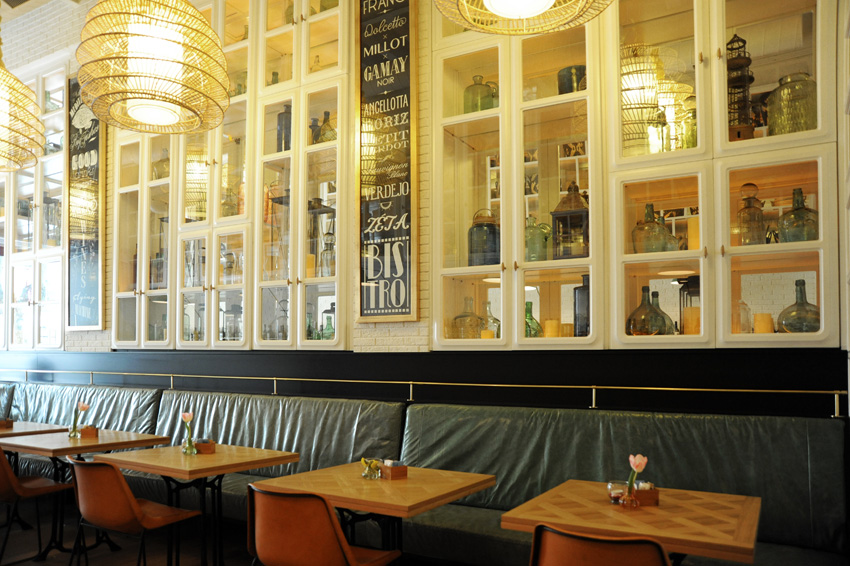 The seating was neat, orderly but relaxed. The long banquette was comfortable and inviting. Towards the back of the cafe the decor changed a little, still in-keeping, but with slightly warmer tones and  textures. The woven basket-like light shades reminded me of the eel traps I'd seen in the window of our (very unusual) village shop.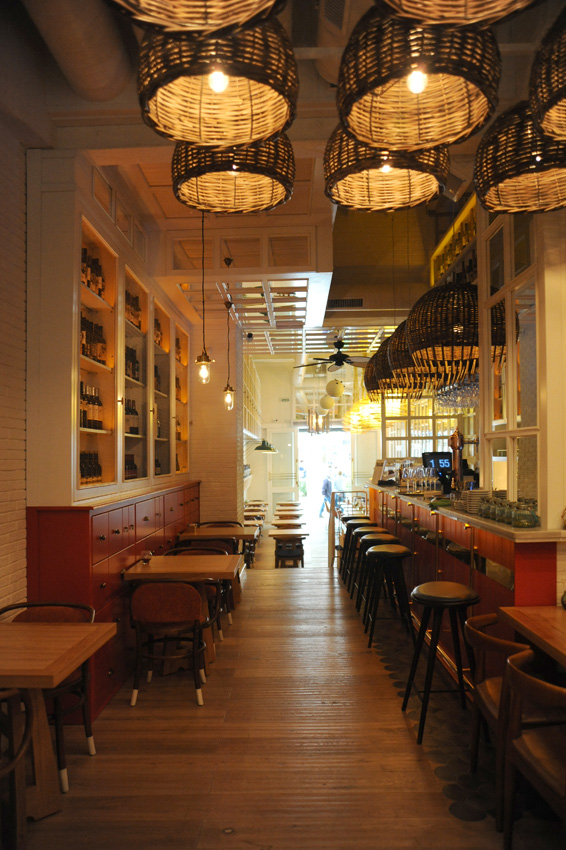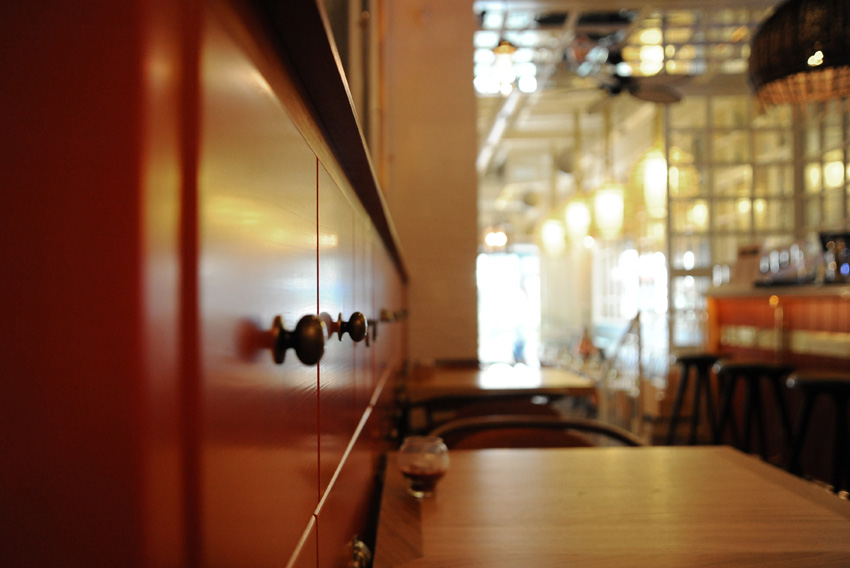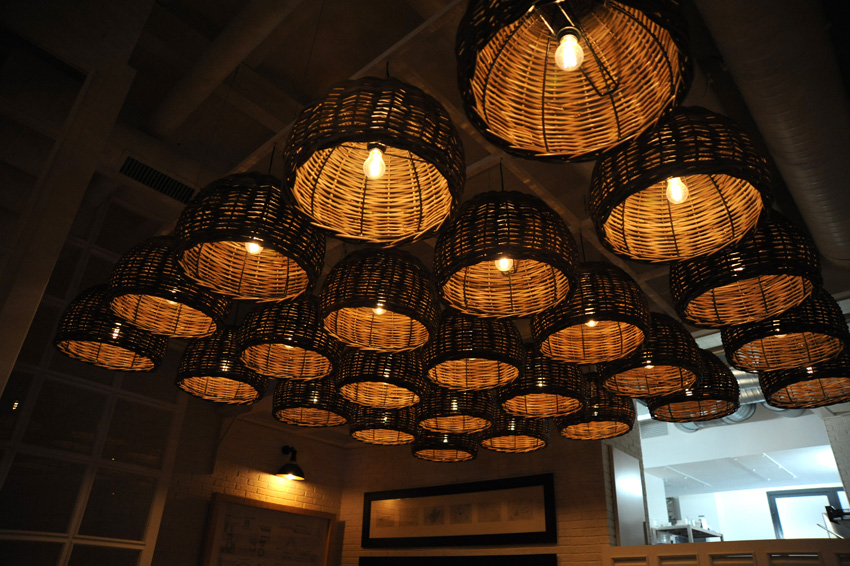 The precision and order appealed to me, natural colours and materials, beautifully used. GP Cafe serves delicious cakes, in a calm and charmingly curated space, with uninterfering but perfectly attentive service.
GP Cafe is situated on the Passeig des Born, Palma de Mallorca. Find out more about other Ginza Project venues around the world, here.