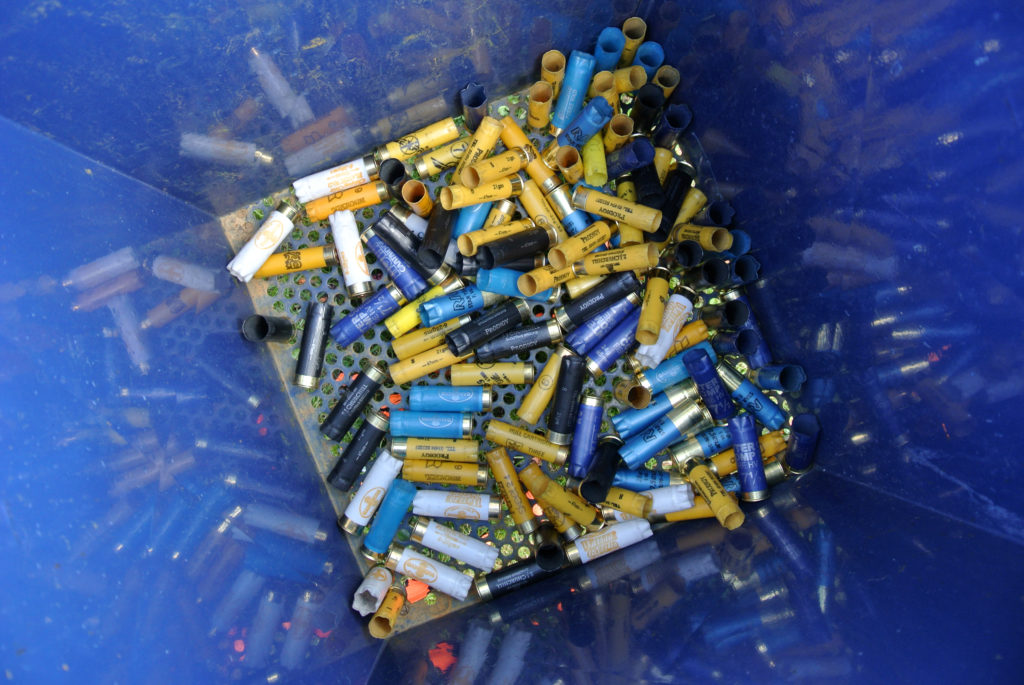 It was Easter Saturday, the sun was shining and we had car snacks, so we headed off to the award winning EJ Churchill Shooting Ground on the West Wycombe Estate in Buckinghamshire.
Upon arrival we were impressed by the automated grass cutter that was on display outside… then we saw the gun room! The EJ Churchill Gunmakers have been synonymous with fine hand made English shotguns for over 120 years, remaining the largest gunmaker in British hands and renowned as one of the world's finest.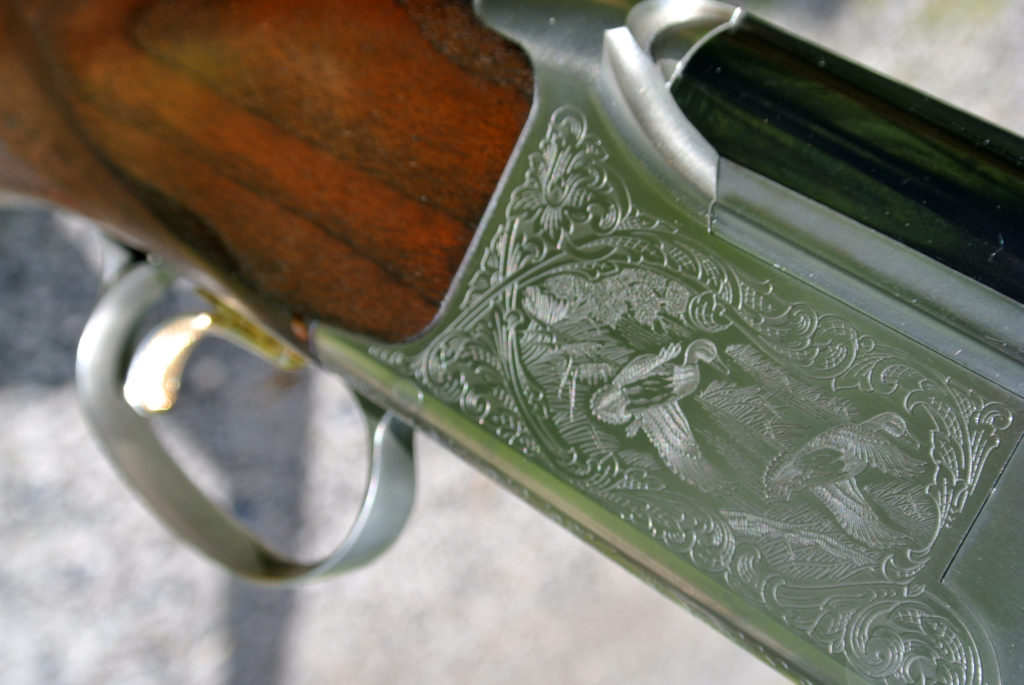 Our instructor, Adam Davies, sized us up for guns, kitted us out with safety gear and showed us how to position ourselves, before taking us out into the grounds.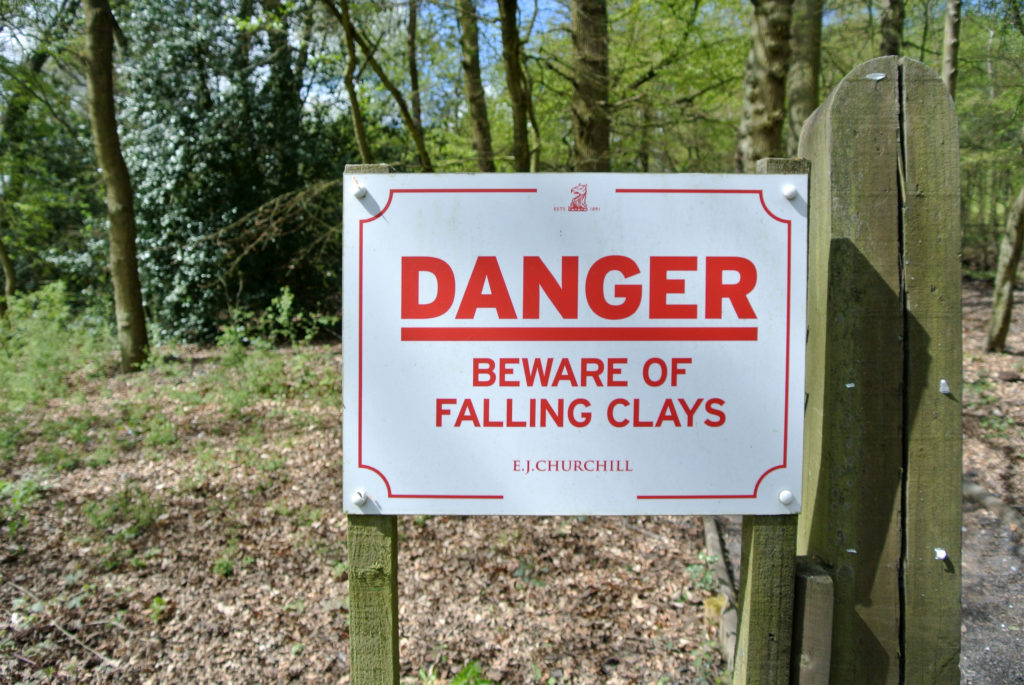 At the first layout the clay came across from right to left and we learnt to follow it, whilst maintaining our stance and keeping control of the gun. After a few shots everyone seemed to get the hang of it, apart from me. We thought Neil was a proper pigeon hustler when he hit the first two clays, but after that we managed to jinx him for a while. I managed to hit one clay, everyone was cheering me and I had to ask, 'Did I hit it?' because I had my eyes closed at the time!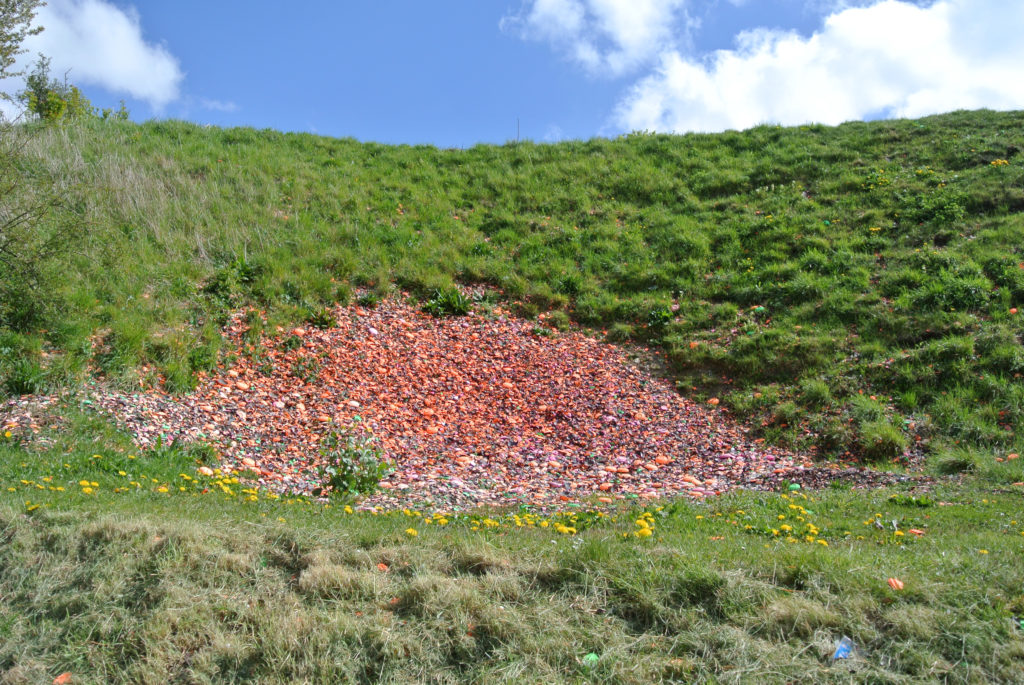 Isi, who turned out to be the shooting star of the day, (a bit concerning for a vegetarian!) pointed out a Red Kite, I've never seen one before, it was amazing and really ginger. It's okay, she didn't shoot it.
On the second layout the clays were fired up and over our heads. Everyone did a lot better on this round, and I even managed to hit a couple here.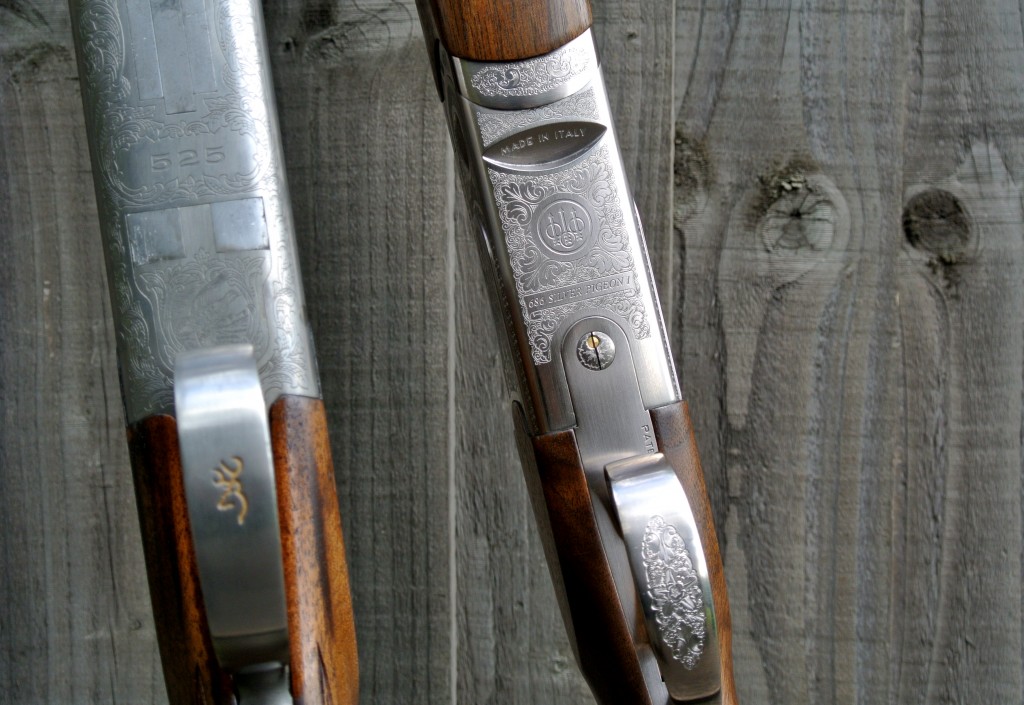 At the third layout the clays were launched up into the air towards us, and then they dropped down in front of us. I told Adam, our instructor, that I was having a bit of trouble following them, and blamed my wonky bog eyes. He got me to close my left eye, and… Kabam! That made everything so much easier. I hit a few, I was overjoyed. I'm not saying I'm an expert, but my ability level went up a few notches when I became a cyclops!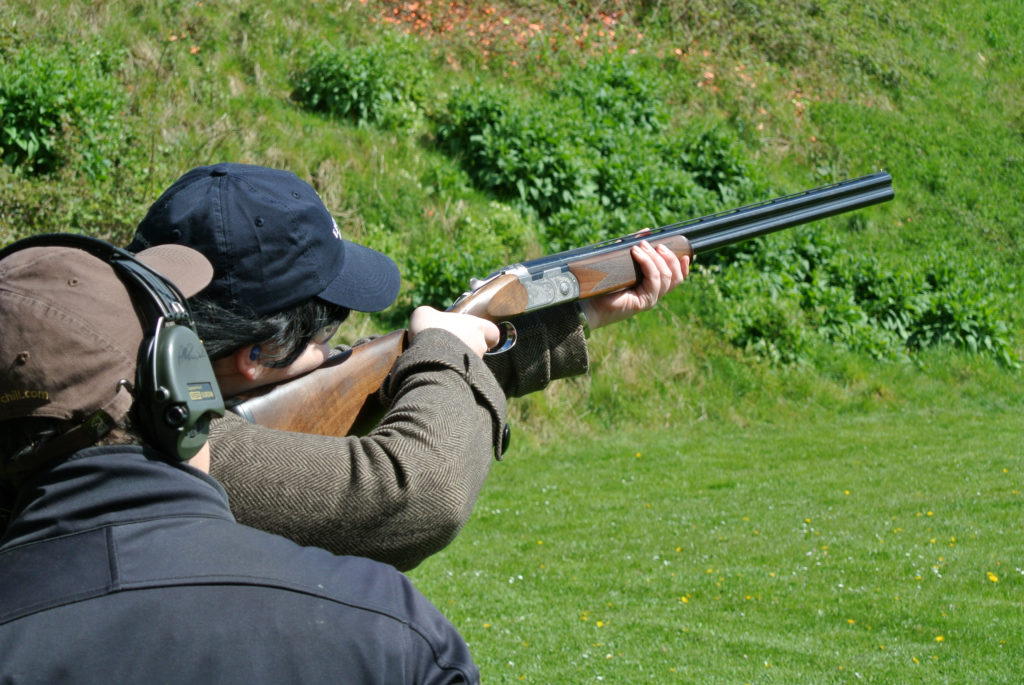 Basically, Adam told me, my right eye is my dominant eye, but when things get to a certain closer distance it swaps to my left eye. Which explains why I was struggling and getting confused (a partial explanation anyway!)
I honestly didn't think I would hit anything, I've never been much cop as this kind of thing and I struggle to catch a ball (I now understand why!) I went along for the fun of the day, knowing this, so imagine how surprised and delighted I was to hit a couple of clays in concession! Hats off to an awesome instructor.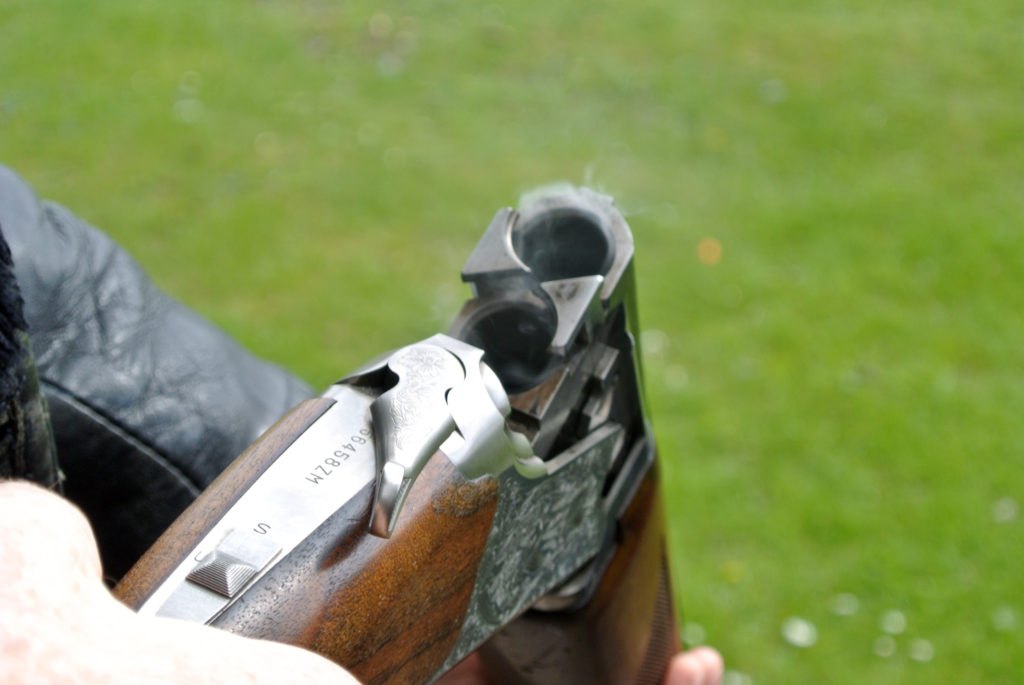 I can't wait to have another go now. I just need to get an eye patch. In fact, there are many sports I would like to partake in now… whilst wearing an eye patch!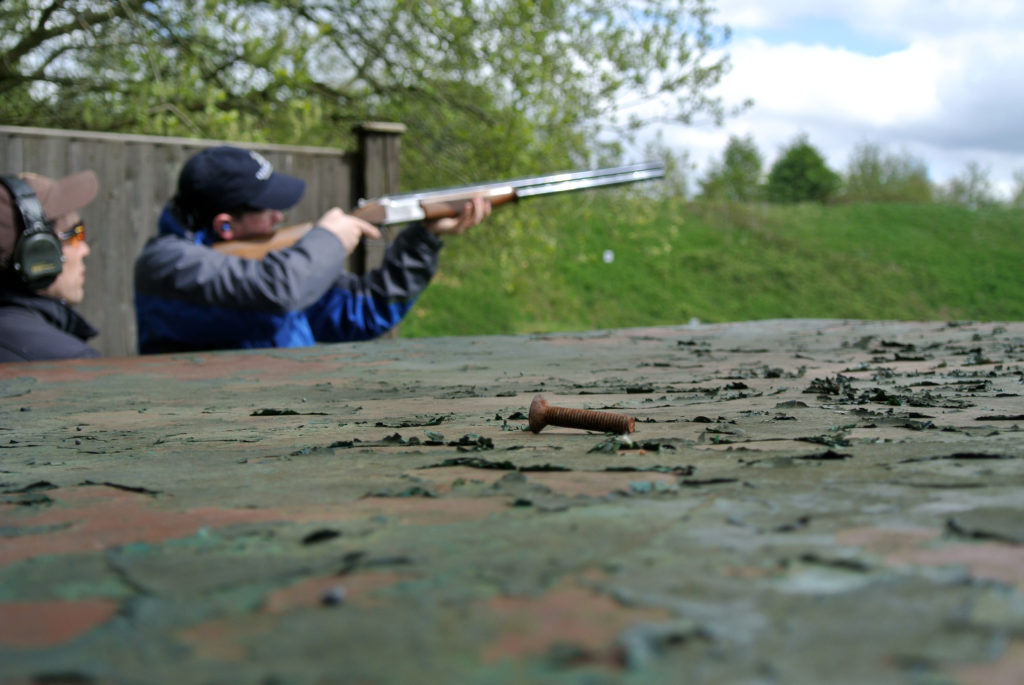 The team at EJ Churchill were really helpful and lovely, so lovely that they even made us cups of tea when we got there. They suggested always phoning ahead if interested in making a booking so that they can help you get the best and most suitable outcome.
Two hours instruction at EJ ChurchillÂ's is £198, plus £20 per hour per extra person and we paid £77 for clays and cartridges (this would be dependent on how many you use – they are both 28p each). There were four people in our party and the overall price would have been £397.00