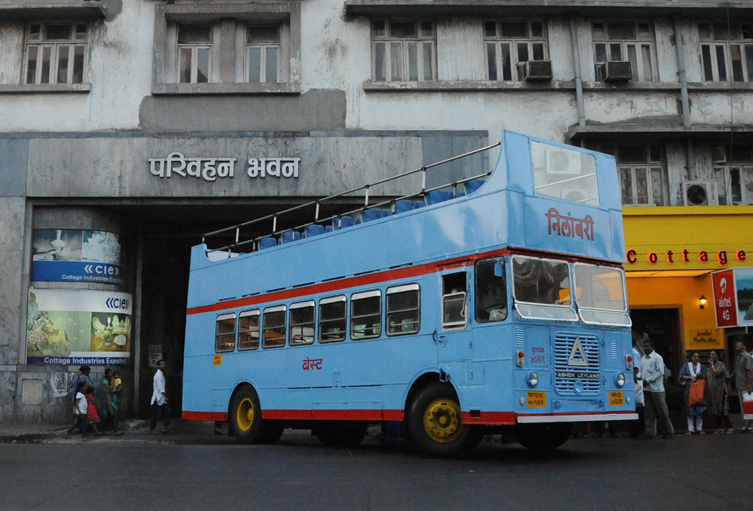 Five nights in Mumbai is not enough, but it was good, very good. We didn't do big fancy tourist things, I was only just off crutches, (if my physiotherapist asks, I was on them all the time!) and it was hot, heatwave hot. We'd not planned ahead, and we just went with the flow, which was good enough for us!
I thought it would be fun to share my 'best bits' of Mumbai with you, like an old school holiday-snap slide show, but hopefully you'll still be awake by the end of it.
I'm burning a joss stick, and I've made you some holiday themed drinks and snacks, there's some supermarket onion bhajis that don't look like something you should eat, and a bowl of Bombay mix that you suspect I made from carpet sweepings. The lights are low, and the sound of Ravi Shankar's sitar playing is drifting from the hifi. I'm nodding my head side to side with attempted Indian style and a smile as I tell you, 'I want to take you on a journey!'  You are sitting patiently, but perhaps not comfortably, wondering if I've laced your drink with opium, as we begin…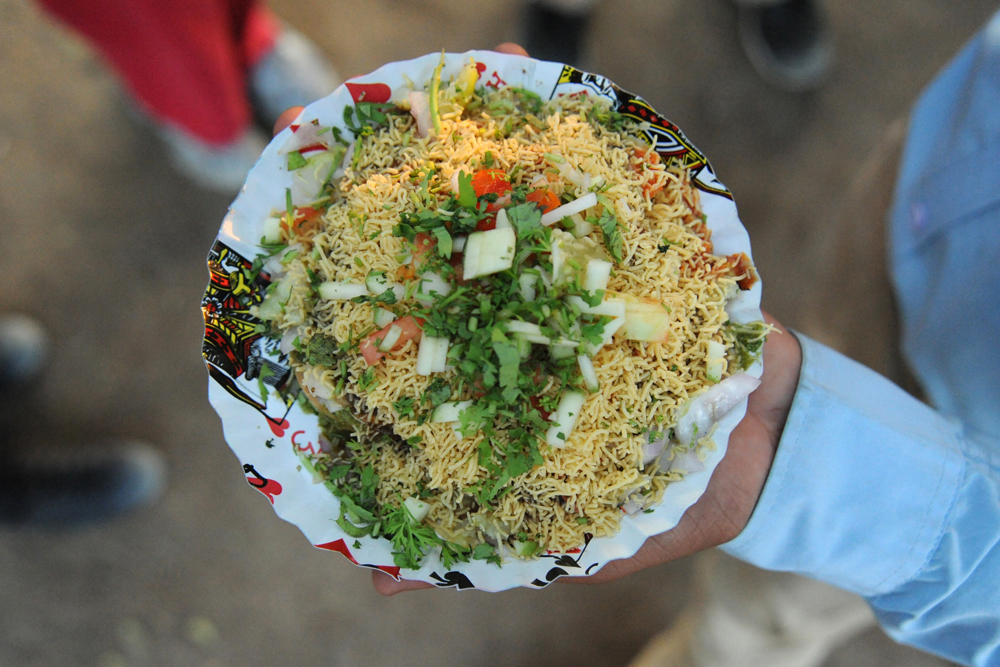 Street food tour. We took the train to Chowpatty Beach and then went on an incredible edible journey into the depths of the city. It was totally AWESOME… even if we did end up with the Mumbai bum-byes for the next two weeks! You can read my full blown low down here (- on the food, not the aftermath!)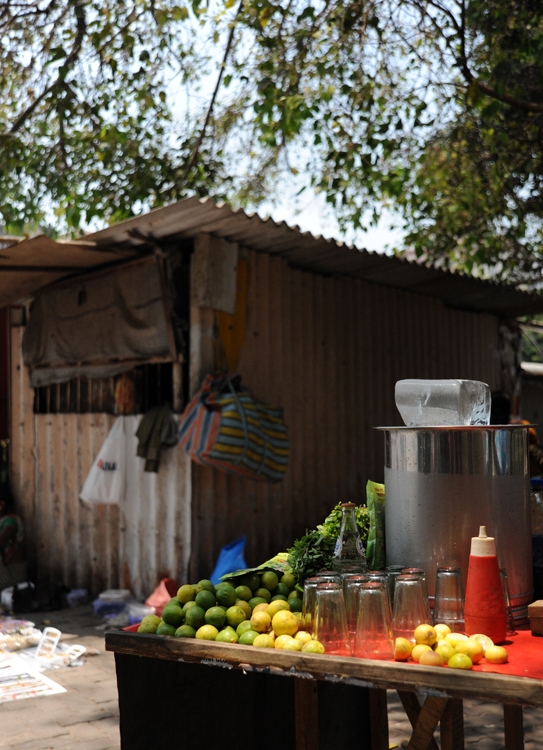 Street stalls. In between the pashminas and the shiny things, were little pop-up stalls selling all kinds of food and drink. The sugarcane-juice stalls were fascinating – long canes were striped and fed through mechancial contraptions, and the extract mixed refreshingly with ginger and lime.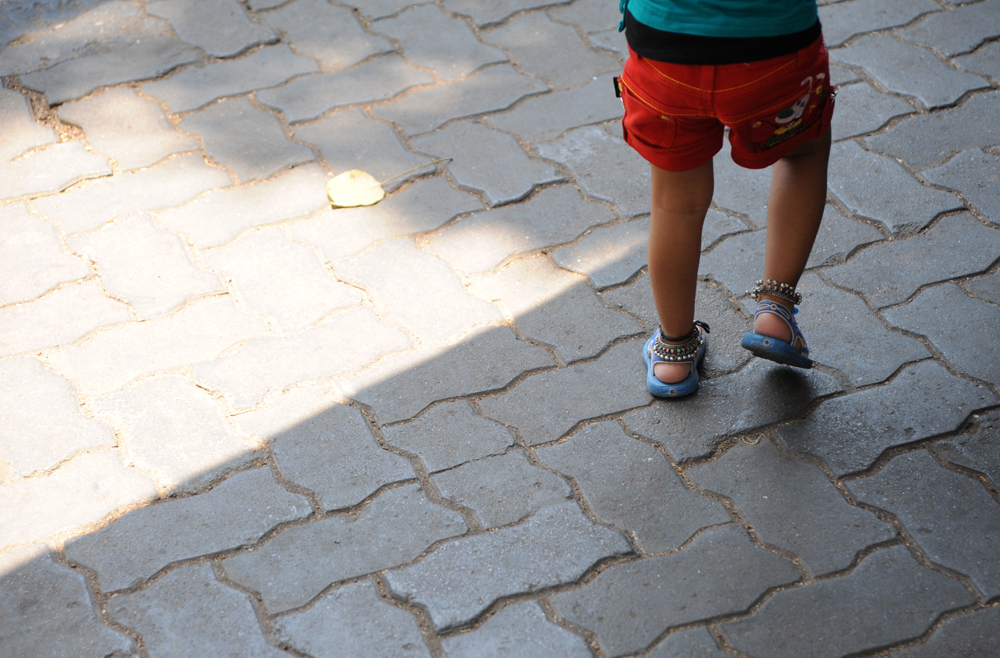 These shoes. We were walking up to Kala Ghoda when we heard the sound of a squeaky dog toy coming from a small child. Once we realised it was his shoes, I spent the rest of my days keeping an eye out for my own pair, but alas, I was out of luck. I did buy three giant balloons for 50 rupees though, which is totally over priced, but, seriously, how can you put a price on giant balloons?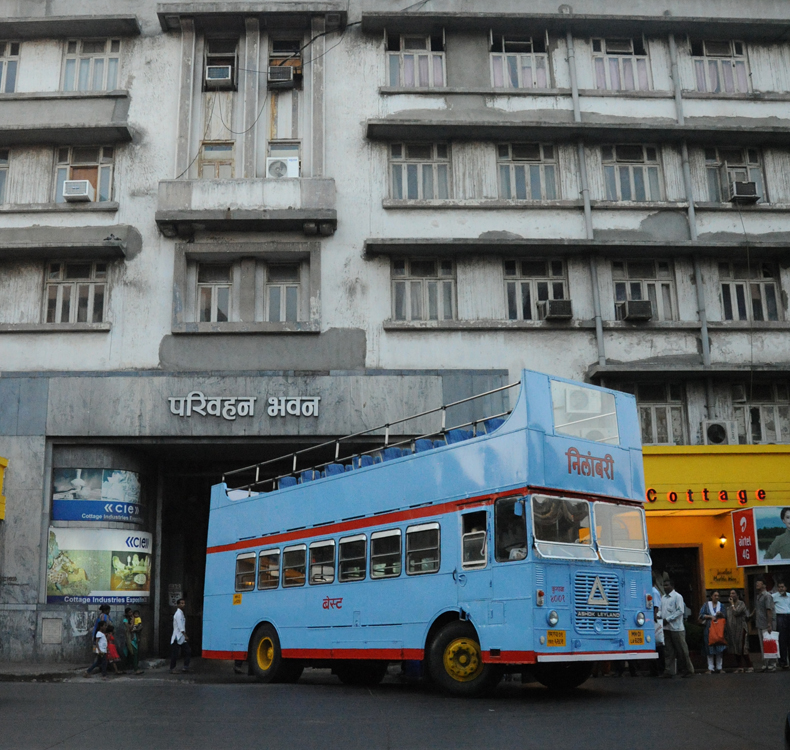 Colaba Causeway. Known as Mumbai's Oxford Street, it was busy and every other person seemed to want to sell me a pashmina. We were talking to a chap in one of the shops and, after we declined to view his vast pashmina selection he told us that Britain was poor now, China has the money, and India is coming up. We talked about the cost of living in the city – money and health, the smoggy skies, the future of things. I told him that global warming was caused solely by the over production of pashminas.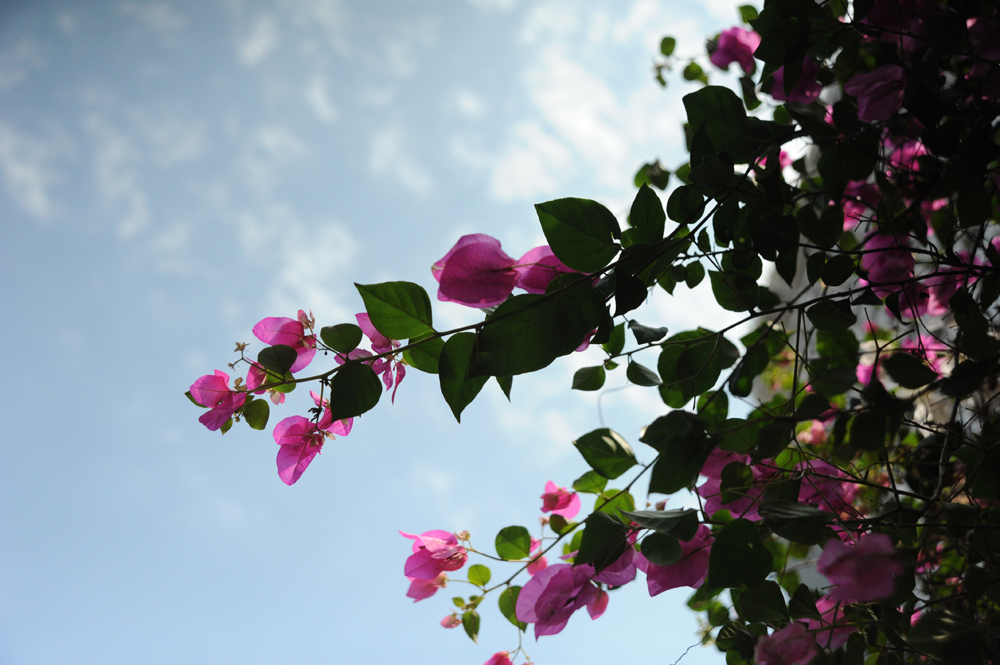 Looking up (and down). I was overjoyed, this is true, to find a comb, (COMB!) on Veer Nariman Road. I have collected pictures of the combs I find since about 2006, it is the most exciting collection and enthrals many. I really was very pleased to be able to add to it in Mumbai. Then a rat rushed across the pavement, so busy looking at us that it ran straight into a metal table leg! It was a fabulous few minutes.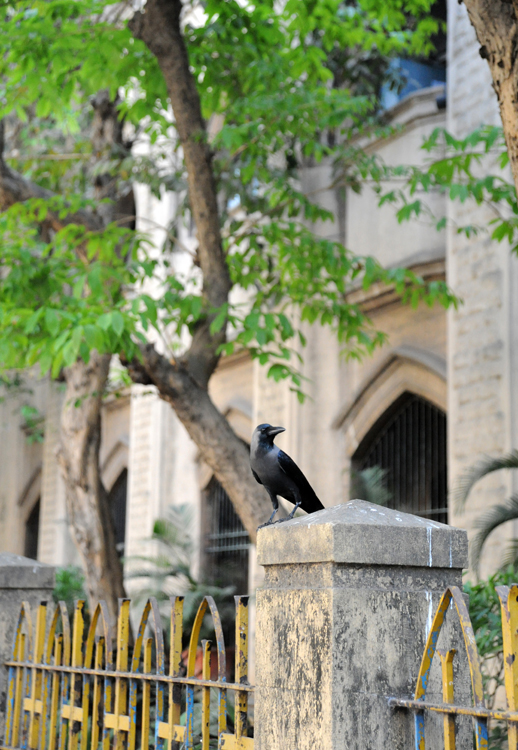 Crows. Whilst green parakeets flew overhead, the Indian house crows, with their grey necks and their sleek black feathers, lurked at eye level. I find crows quite fascinating, that's why I've got a stuffed one in my hallway.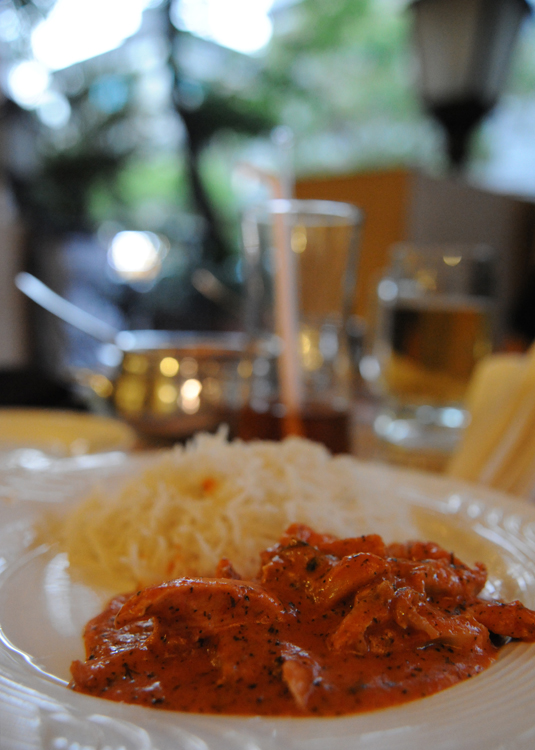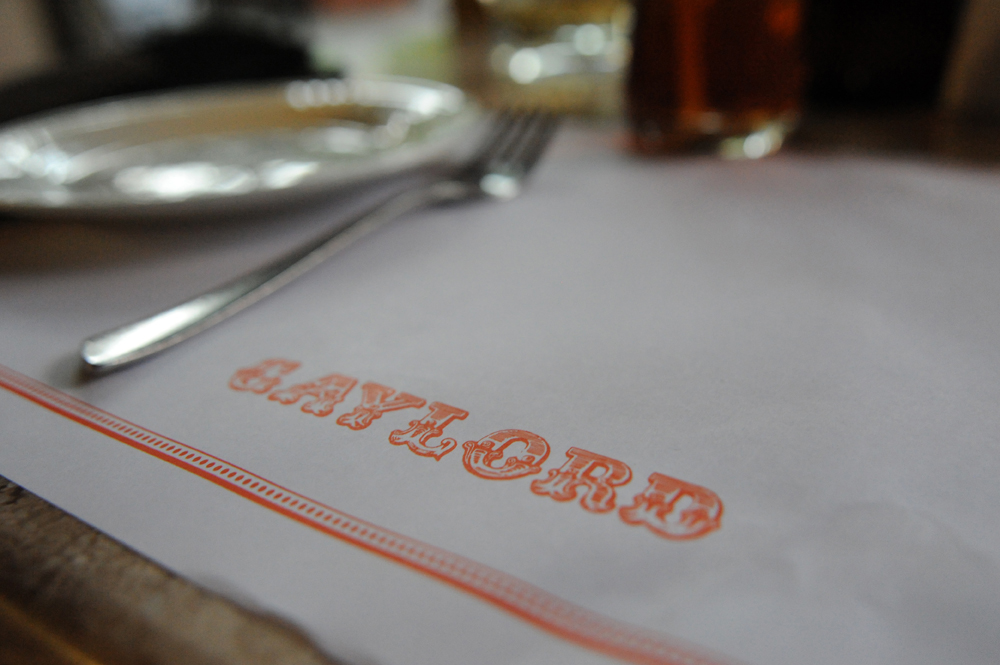 Dinner at Gaylord. Our first attempt of attending the street food tour was foiled by a national holiday. We decided to share a meal with the other wannabe tourers, Jesse and Liam. Liam led the way into the street and said, "Take your pick!" So I chose Gaylord, and I chose well!
I drank green apple iced tea, ate the delicious Gaylord speciality of Murgh Makhani, (butter chicken) and was most content.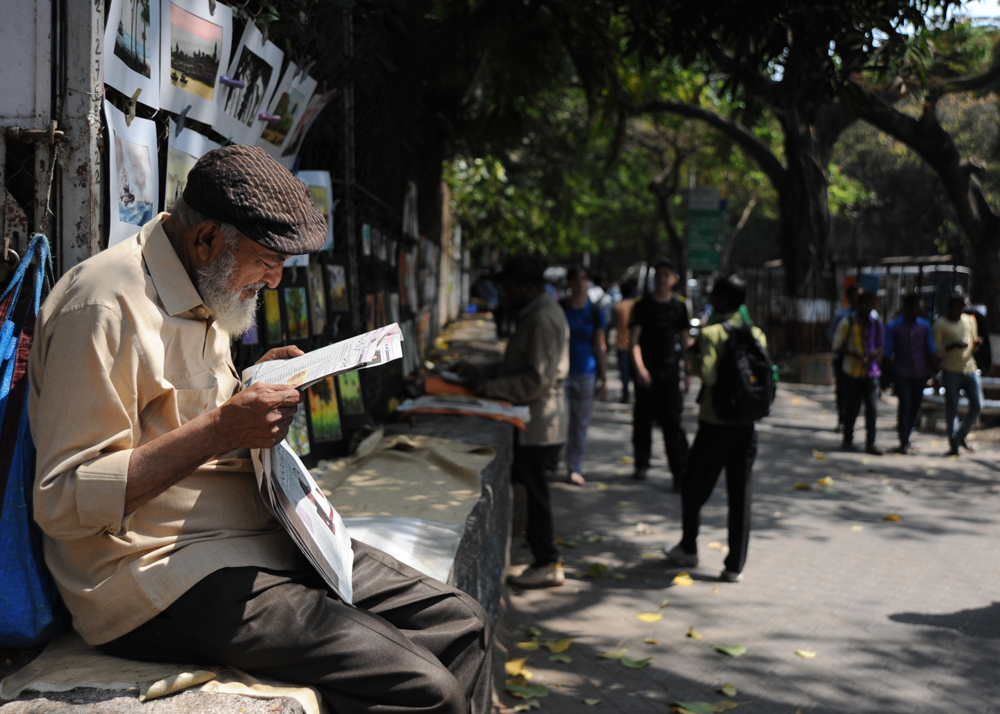 People. Just, people.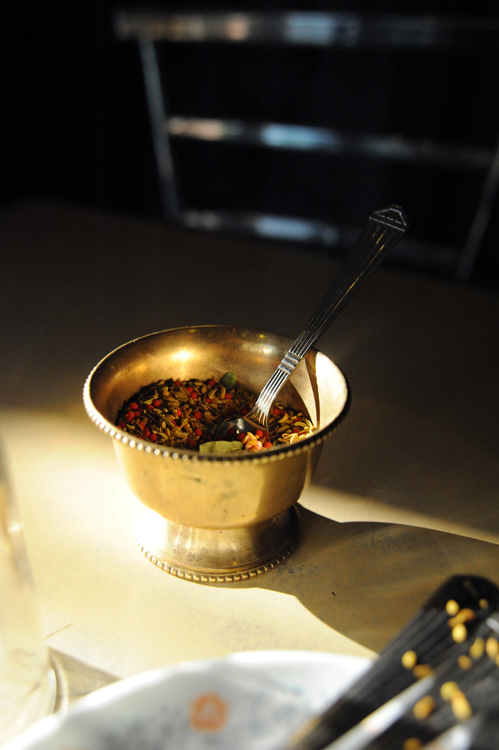 Muckhwas. It means 'mouth smell'. Yes, I am easy to please. We had little sachets of this on the plane, and it was on almost every restaurant table. Fennel and sesame seeds with anise and colourful minty sugary bits. Like a fancy edible confetti.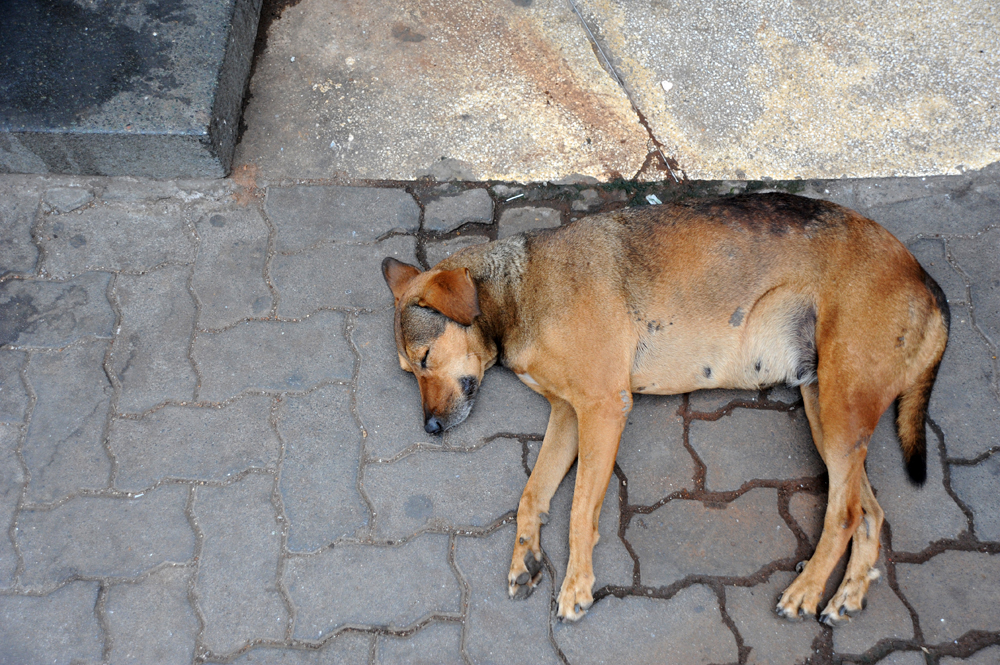 Sleeping dogs (and cats). They were just lying around, smiling. People were kind to them. I wanted to be kind to them too, but I knew I wasn't allowed to touch any of the animals, (after that time I got bitten by a bat in the dining room and the 'We think you've got rabies' debacle that followed). I was very restrained, just smiling intensely at them all, trying to ooze animal appreciation through the ether.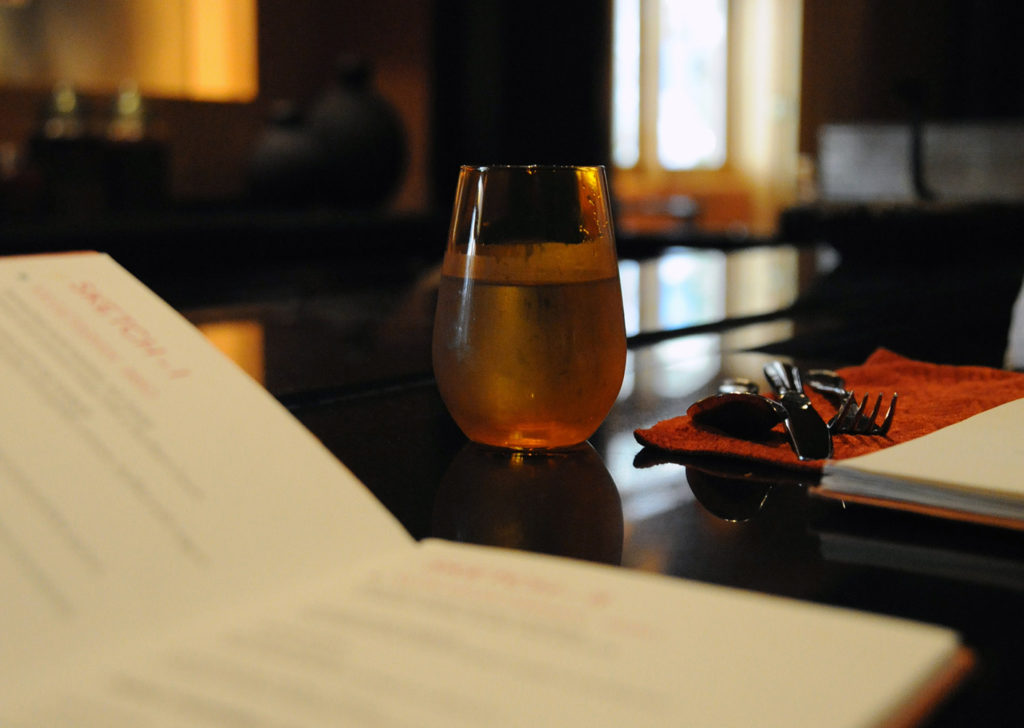 Lunch at Masala Kraft. We managed to get the VIP treatment before the real Duke and Duchess of Cambridge arrived at the Taj Mahal Palace. Four hours of incredible Indian food, cooked right in front of our eyes by our own dedicated chef. I've written about the experience in more detail (and plenty of photos!) over here, on the Glorious Foods website. It was delicious.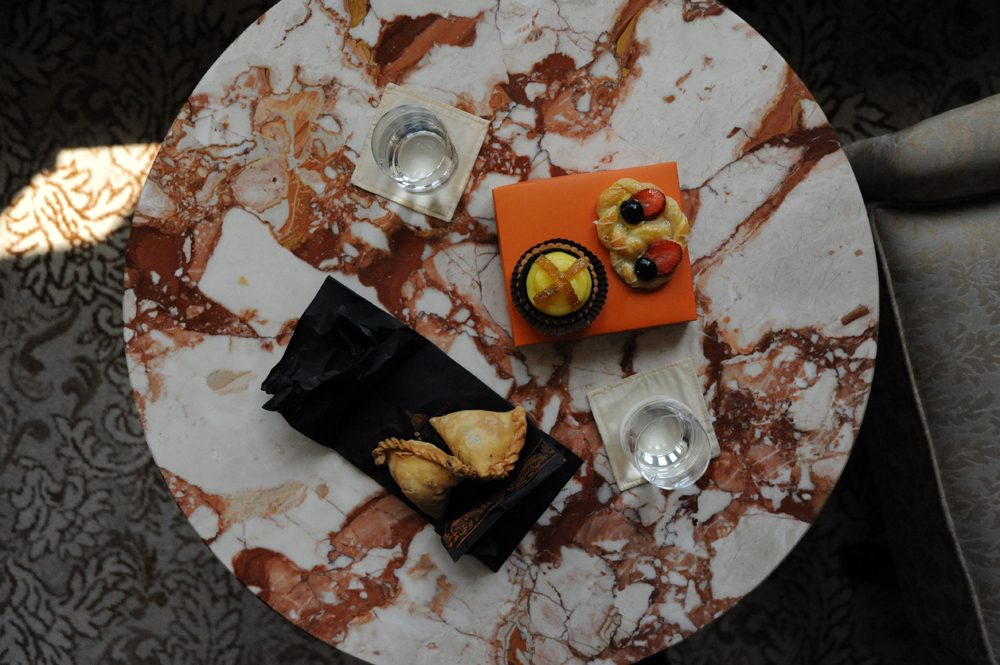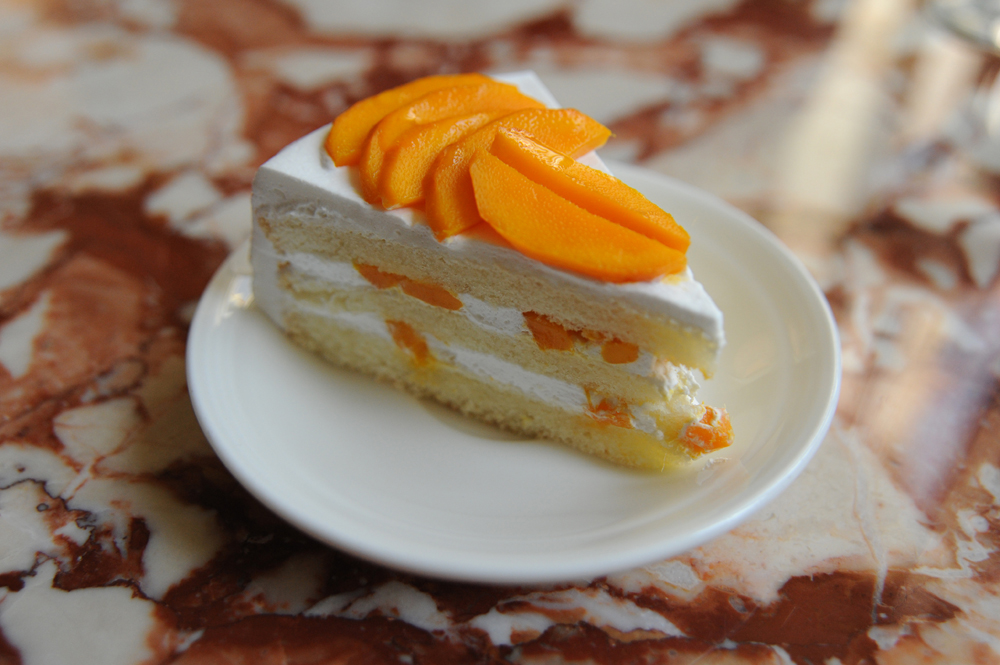 Hotel room picnics. I know, it's a bit lame to eat in your room when you've got such an amazing city to explore, but the Taj Mahal Palace had ten restaurants for us to choose from, including The Patisserie, a luxury destination in itself, apparently.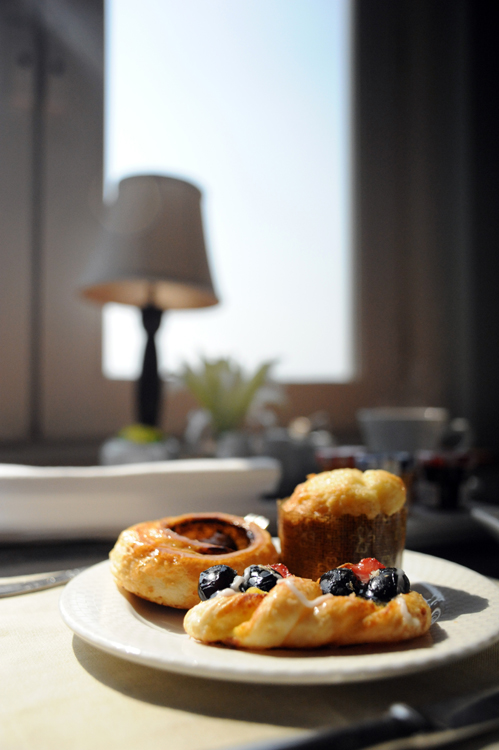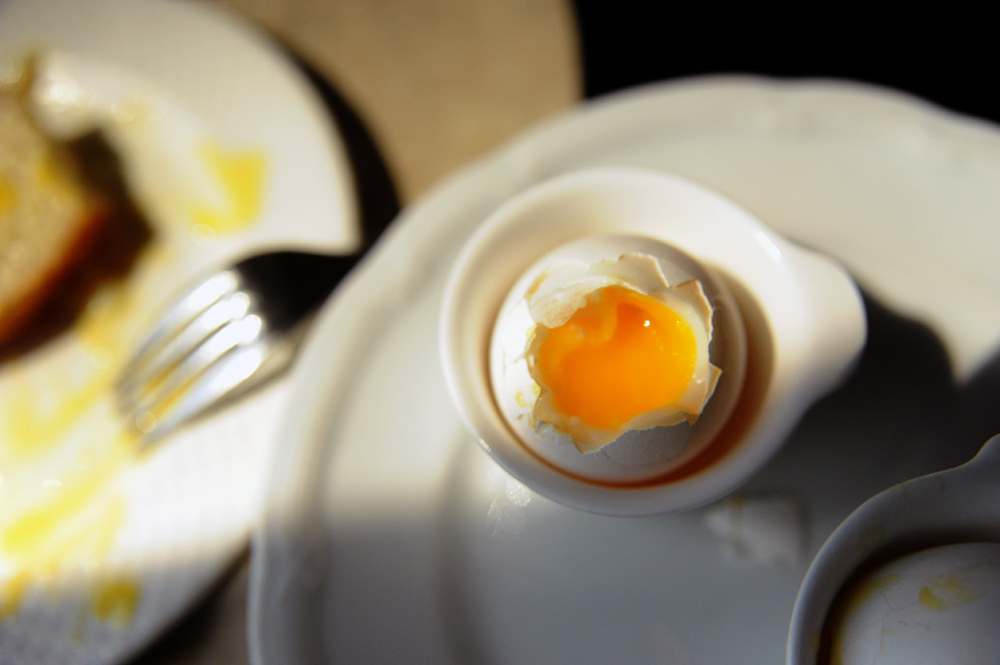 Breakfast in the Sea Lounge. Is it wrong for me to include the hotel breakfast? Probably, but I'm in charge here! I love a hotel breakfast, mostly for the opportunity to observe other people's choices, but also because I am a pastry fiend. Sitting in the Sea Lounge of the Taj Mahal Palace, overlooking the Gateway of India and the Arabian Sea, with the sun waking me gently, drinking good tea and marvelling at the pastry variety on my plate – a good place to be!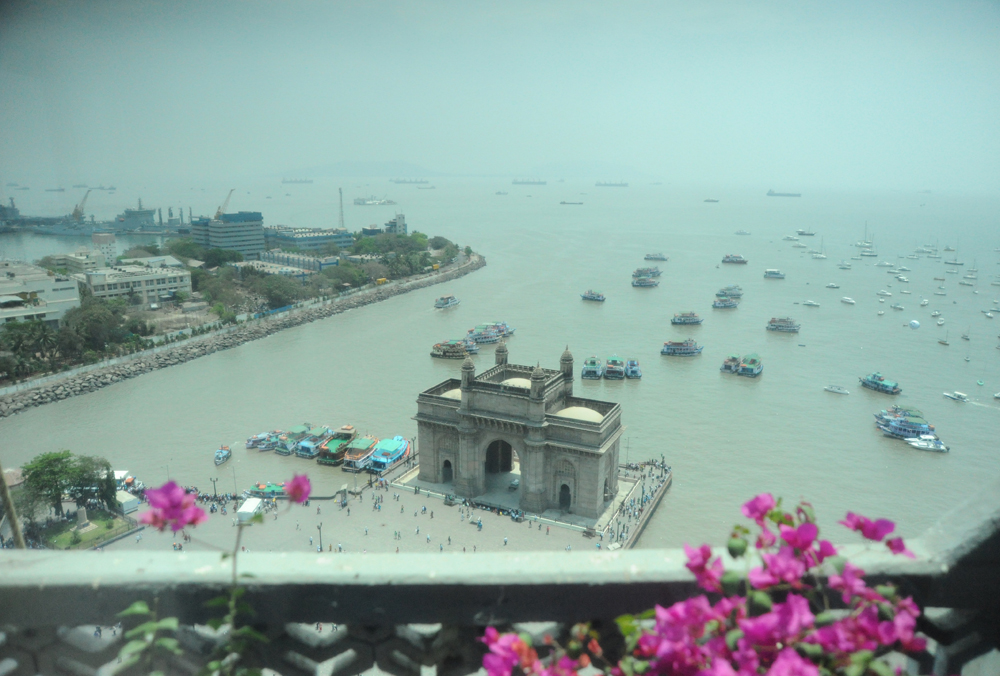 Gateway of India. Looking down on the Gateway from 20th floor of the Palace Tower is quite a special thing. Sitting on the edge of Mumbai Harbour, a mighty 85 feet high, it was built to commemorate the visit of King George V and Queen Mary in 1911. I like it most because of the story – it wasn't built until several years later, so they got to see a papier mache version instead – which must have been pretty incredible!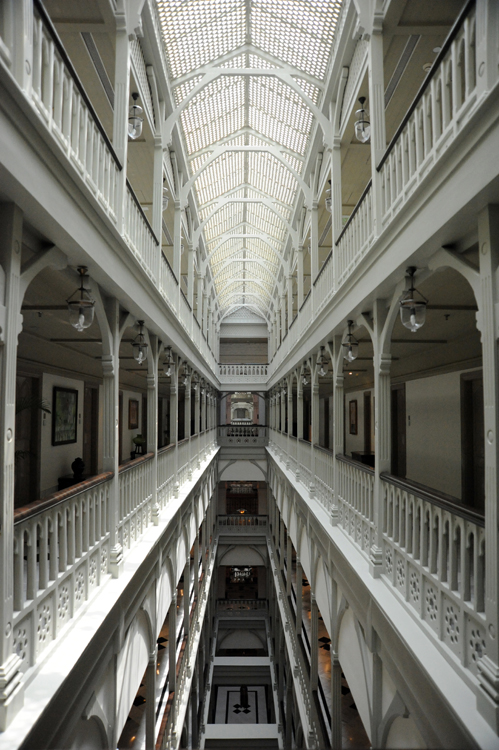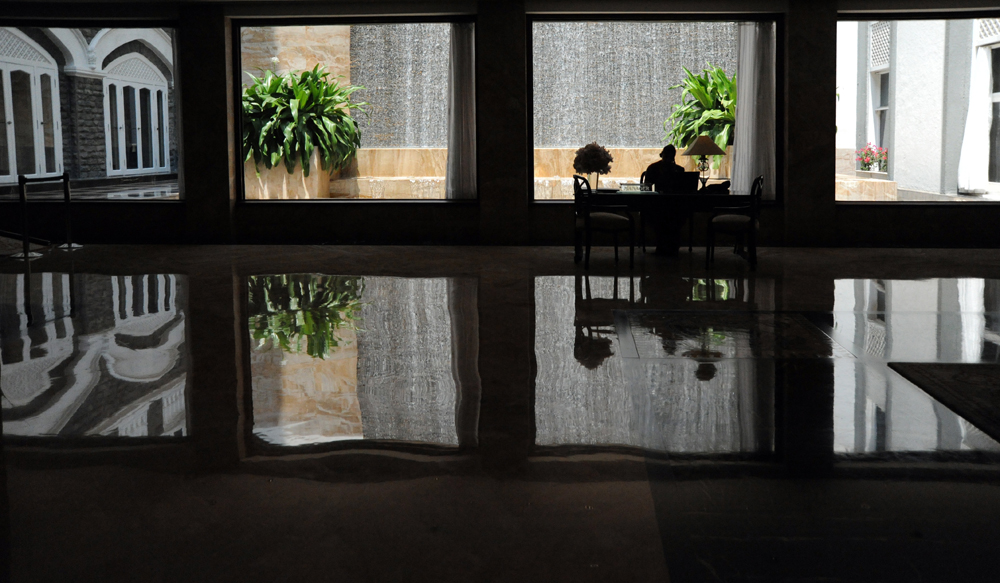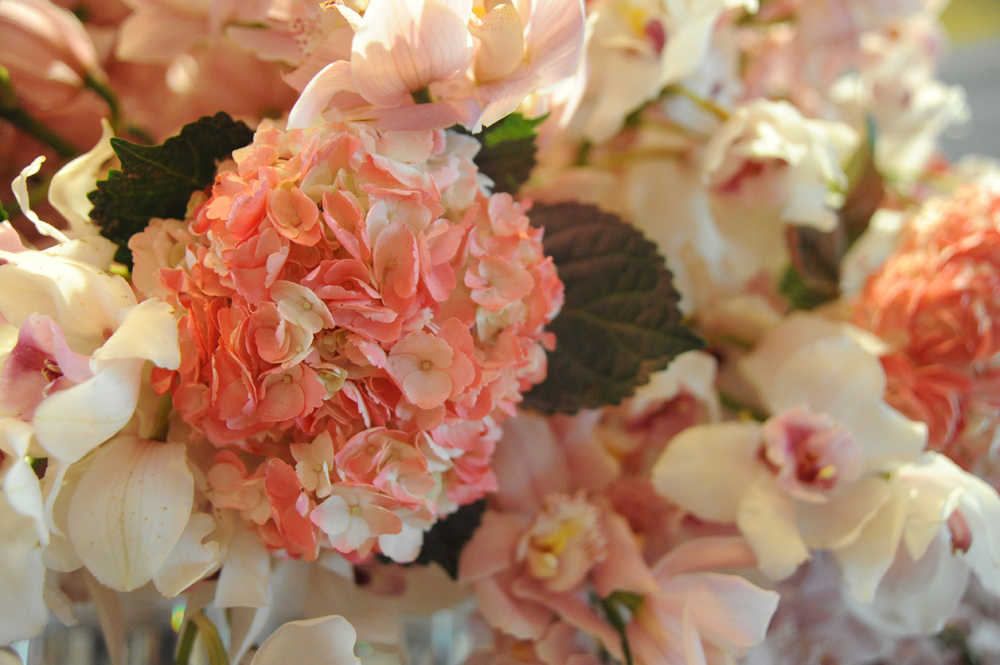 The Taj Mahal Palace Hotel. An incredible building with so much history, marble, symmetry and style. The abundant displays of flowers were incredible, and the smell, so sweet (sometimes intoxicating). This is a luxury hotel where the staff's motto is 'Guest is God' and you can have anything you want – if you are rich enough. It was an amazing place to stay, and a wonderful experience, (see more here) but if you only visited The Taj you would never get a feel of the vibrant, real and fabulous Mumbai.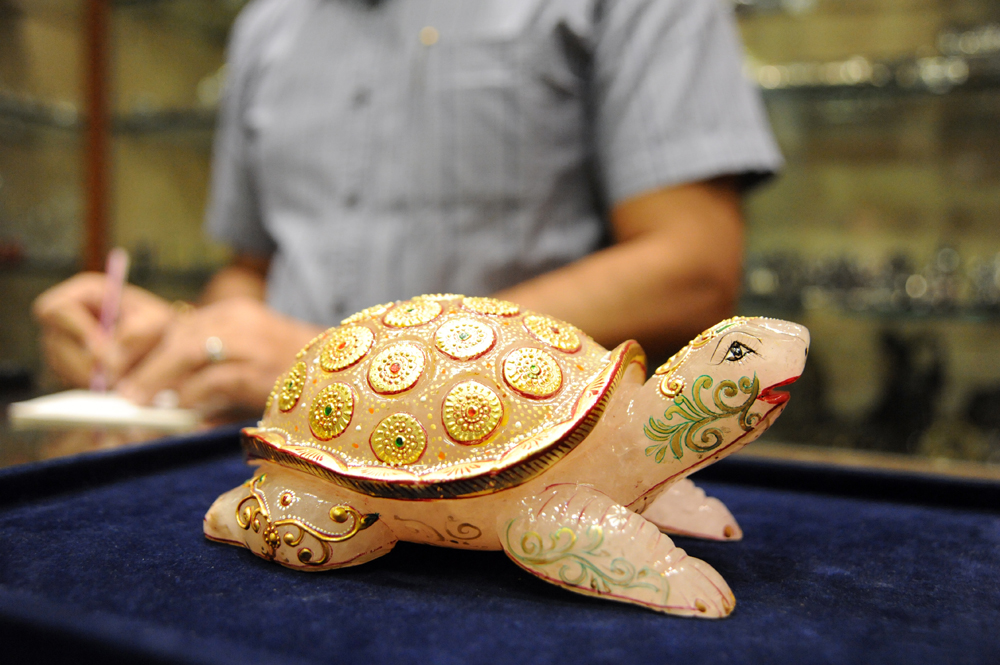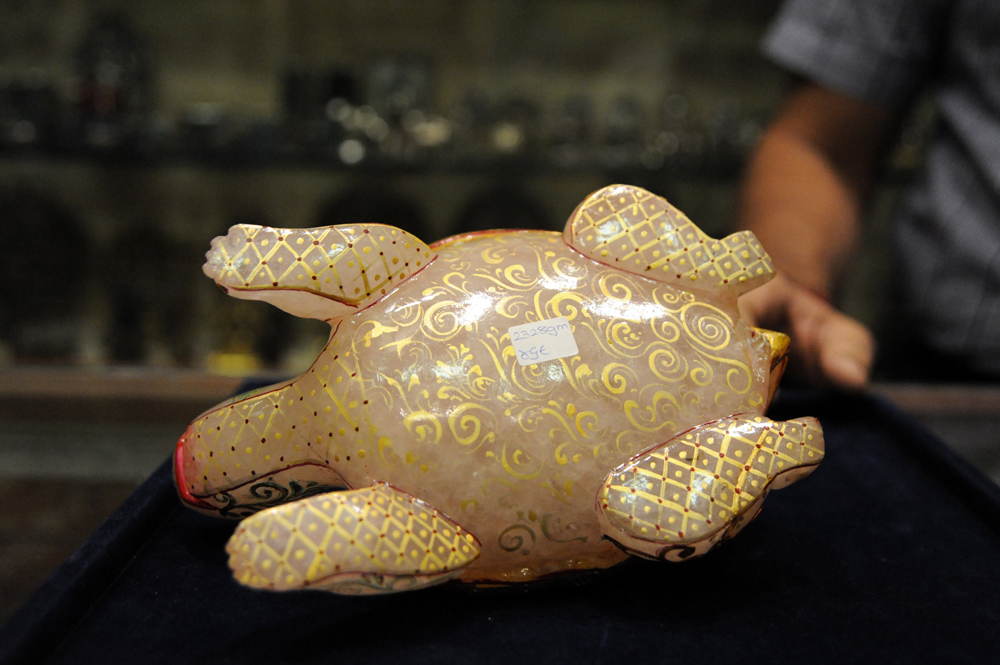 Special tortoise of luck and prosperity.  Along with all the restaurants in the hotel, there were also several shops – Louis Vuitton, Dior, Rolex, and a few Indian gift boutiques. We could have had the only rose quartz lucky tortoise in the whole of India for just £380. Fabulous and unique. She's like the Mr Blobby of the carved stone lady-tortoise world. Apparently if we'd have brought her home and faced her towards the door, she would have given wealth to anyone who visited. I reckon she could have dealt with the Jehovah's witnesses too.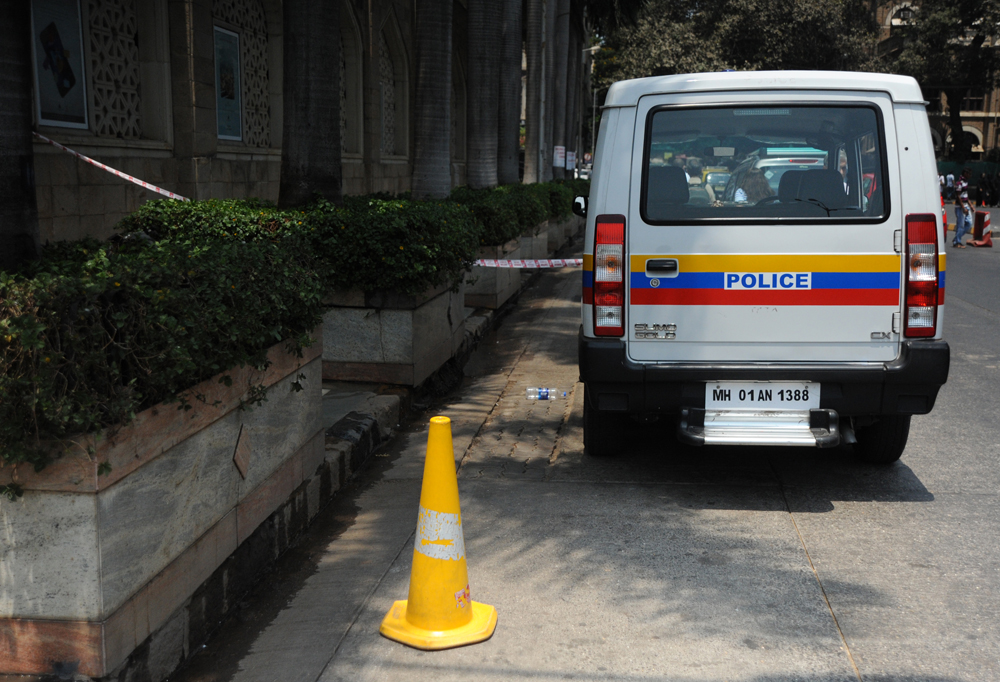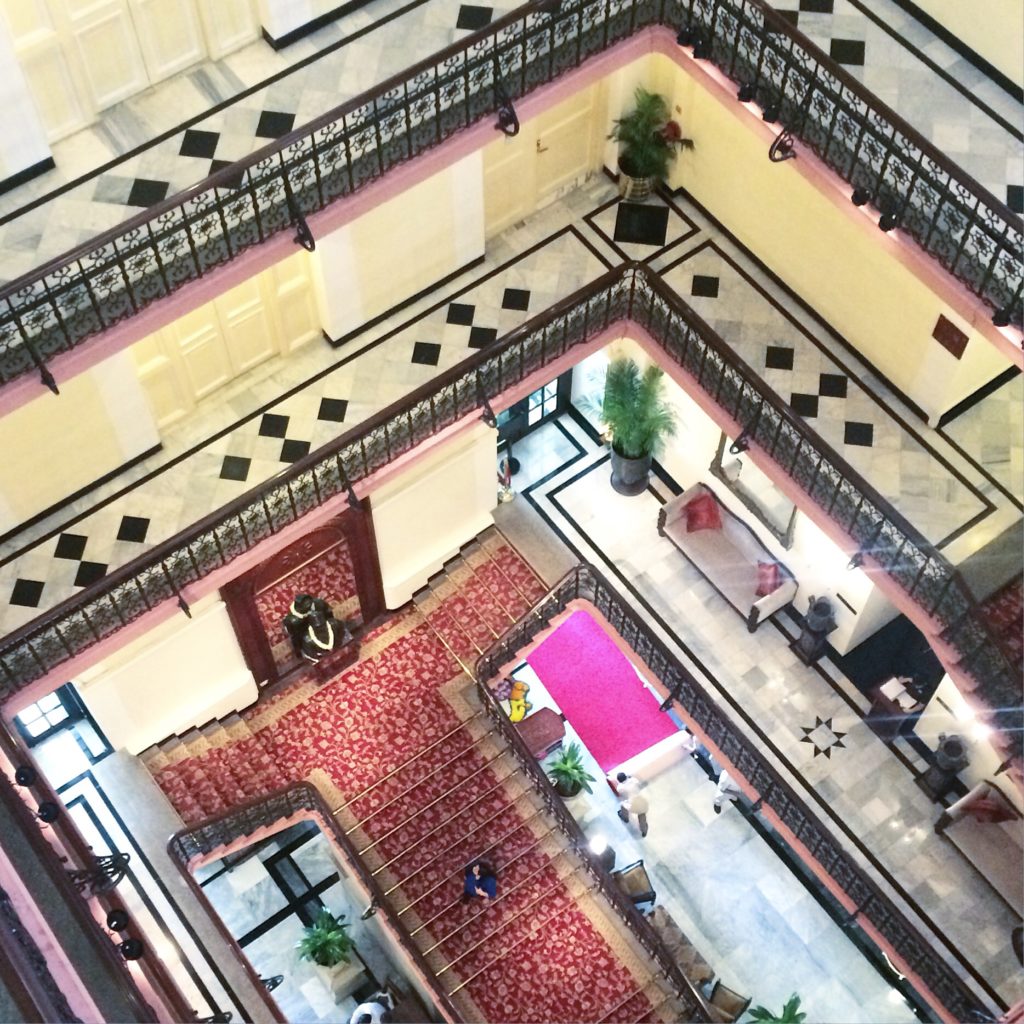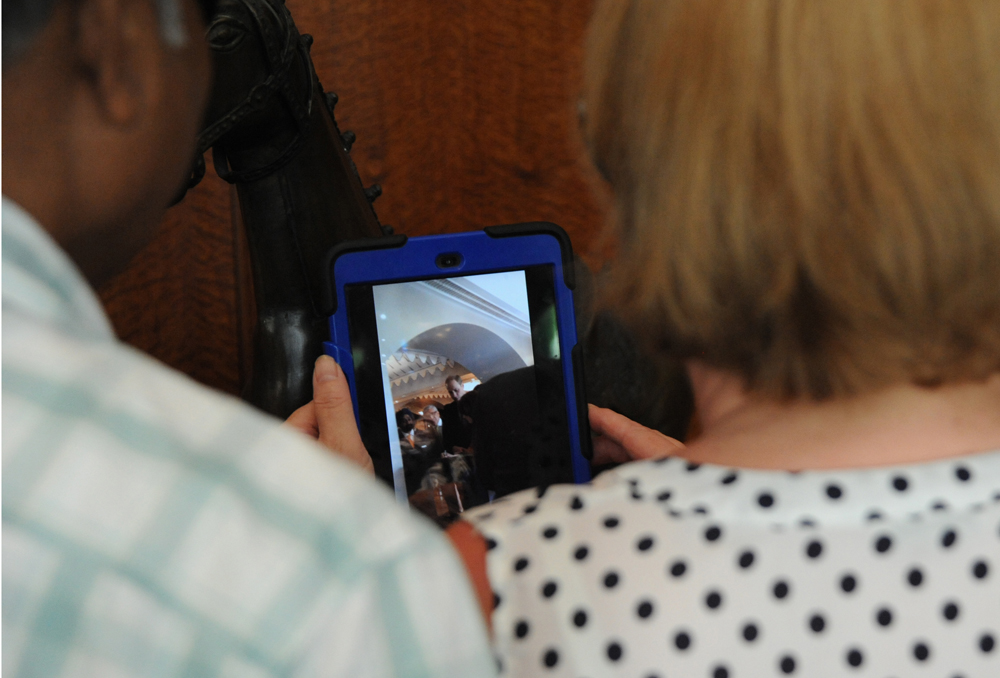 The Royal visit. We knew something was going on when we saw a man spend his whole day outside in a small courtyard killing insects with one of those electrified tennis-rackets. 'You must feel very privileged to be staying here when we have VIP's in!' we were told by the concierge.
The red carpet was rolled out and a crowd gathered to watch their arrival. We gathered to watch the crowd. I did catch a glimpse of the top of Prince William's head. Job  done.
Later that evening several thousands of people lined the streets outside the hotel, as Rolls Royces and Bentleys rolled up and Bollywood stars and dignitaries poured out. We decided to join the hot crowd, leaving the excellent viewpoint and cool marble of the hotel, to stand for a few minutes and look on.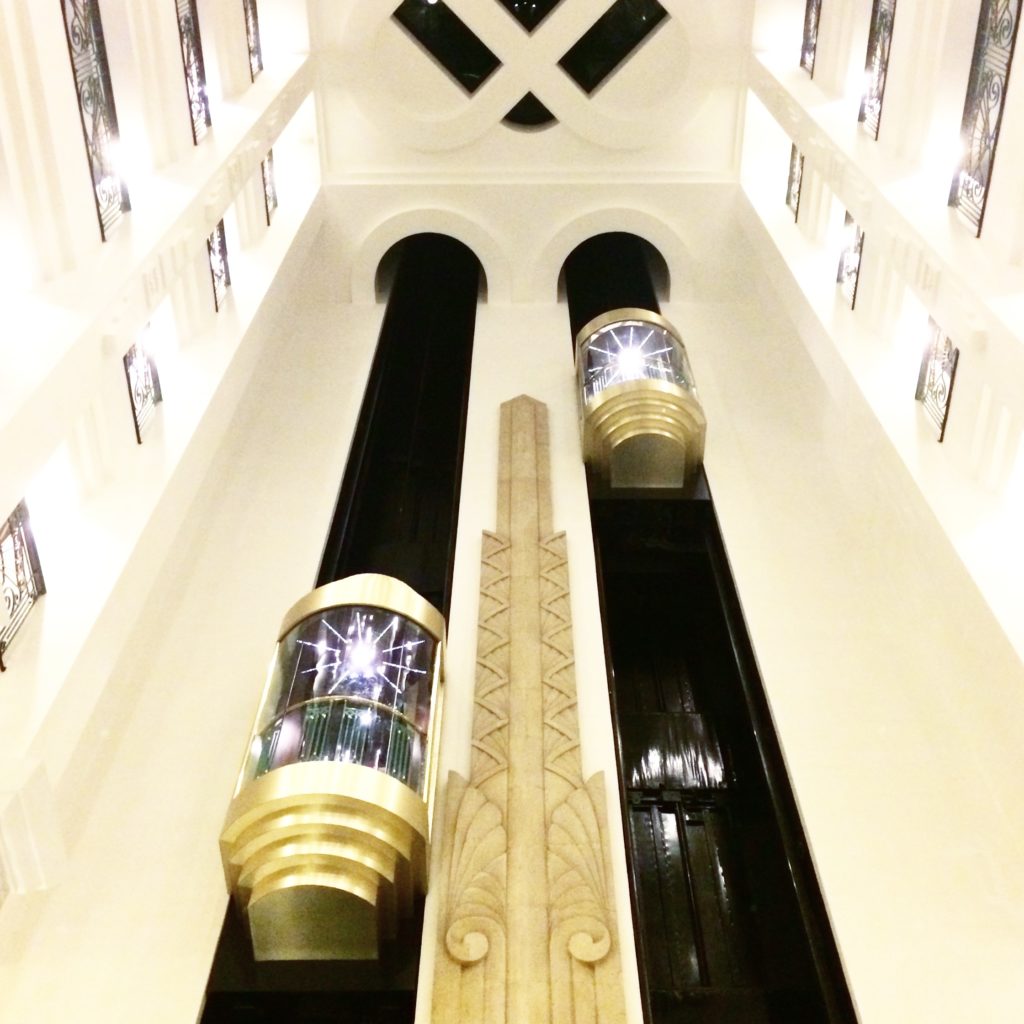 Marine Plaza Hotel. My brother's colleague, Laxman, recommended we have the buffet dinner here, he said it was beautiful and scenic, and a must in his view. He emphasised the word 'must' with capitals, so that sold it to us immediately.
The buffet was a strange mix of dishes, enjoyable, and complimented  by the 1980's art deco theme and window view of promenading Range Rovers and Porsches. After dinner we drank masala chai whilst listening to the lift-music version of the theme tune from Titanic and watched fireworks going off across the bay.
After dinner we rode the lifts a few times, we didn't even need to use the lifts, but they were magnificent to behold and too good to be missed.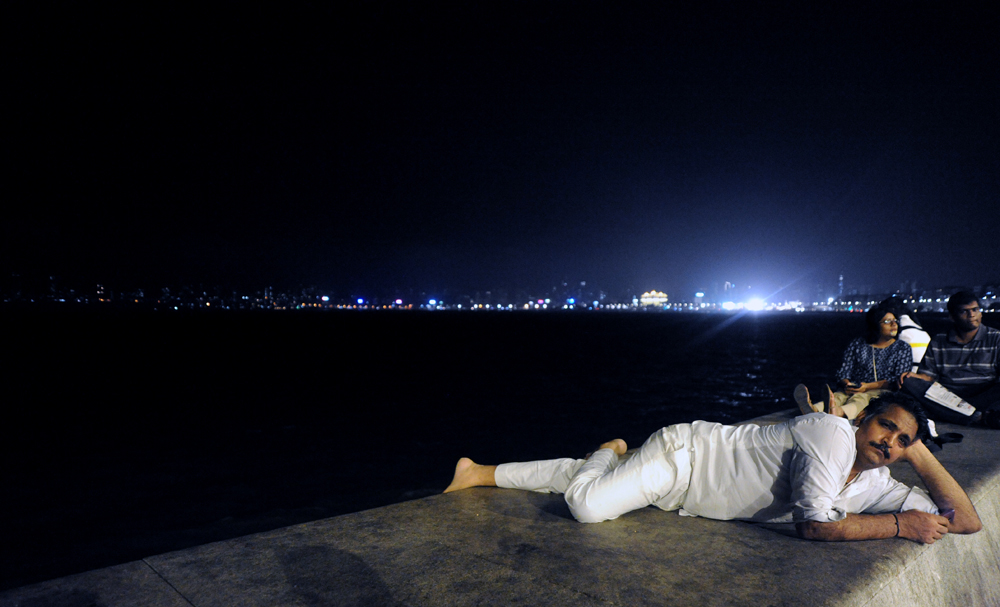 Marine Parade. Outside the Marine Plaza hundreds of people sat, enjoying the slight breeze coming off the bay. I kind of felt that this guy was channelling the 'draw me like one of your french girls' vibe, in a totally Titanic style, but a quick and sneaky photo had to suffice.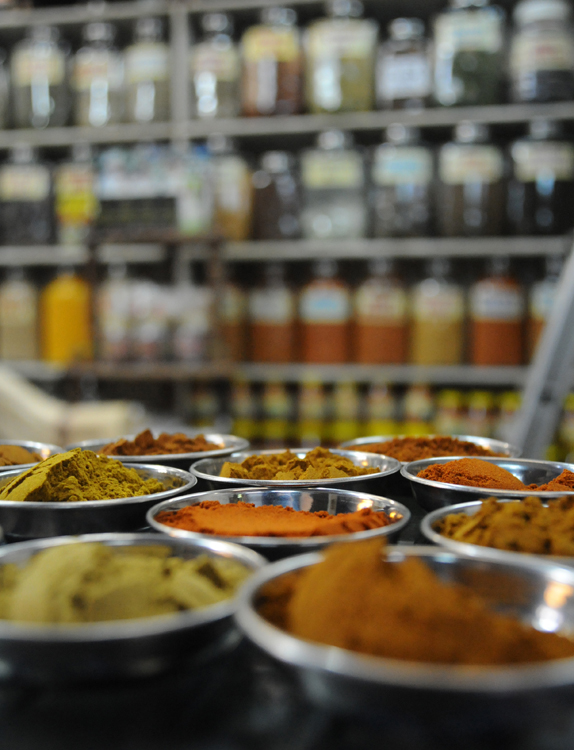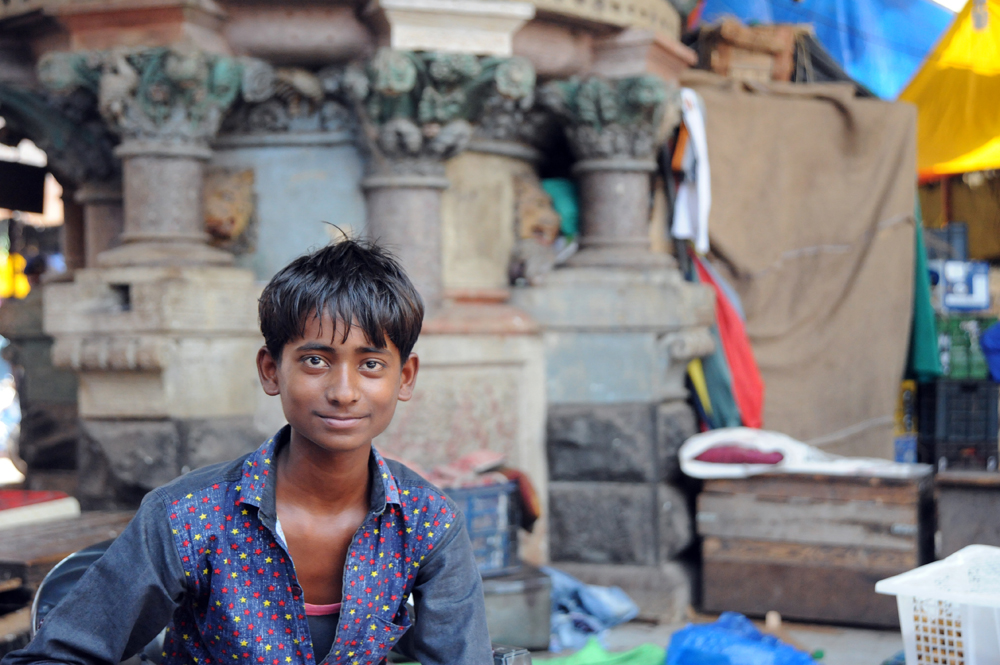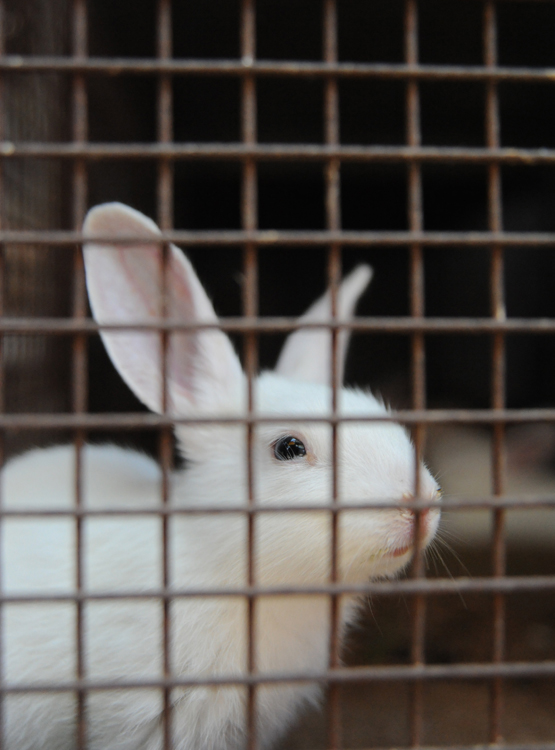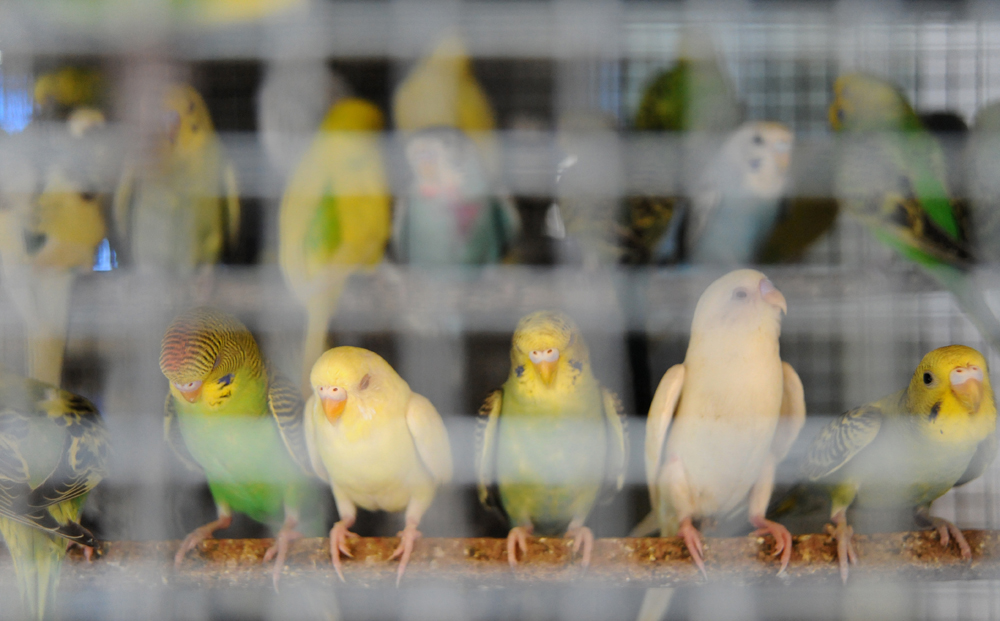 Crawford Market. There was so much to see, and we missed a lot of it, but visiting a proper local market was just wonderful. The stalls and spices, the people rushing round, the fresh fruits,  the  worn Victorian architecture, and weirdly, the pet stall. The boy above sent his friend to ask me if I would take his photograph, he was very happy, sat in front of the most wonderful fountain (designed by Rudyard Kipling's father) that has been long neglected, slightly butchered, painted quite garishly and used to store random stuff.
On the pet stall they were keen to tell me that the hamsters were asleep, not dead. I had no idea people kept hamsters and guinea pigs in India. There were also fancy pigeons, tropical fish, and squidgy little labrador puppies. The signs said 'no returns'.
We didn't do masses of shopping, just a lot of looking, but we did pick up teas, incense and a big spangly horse thing.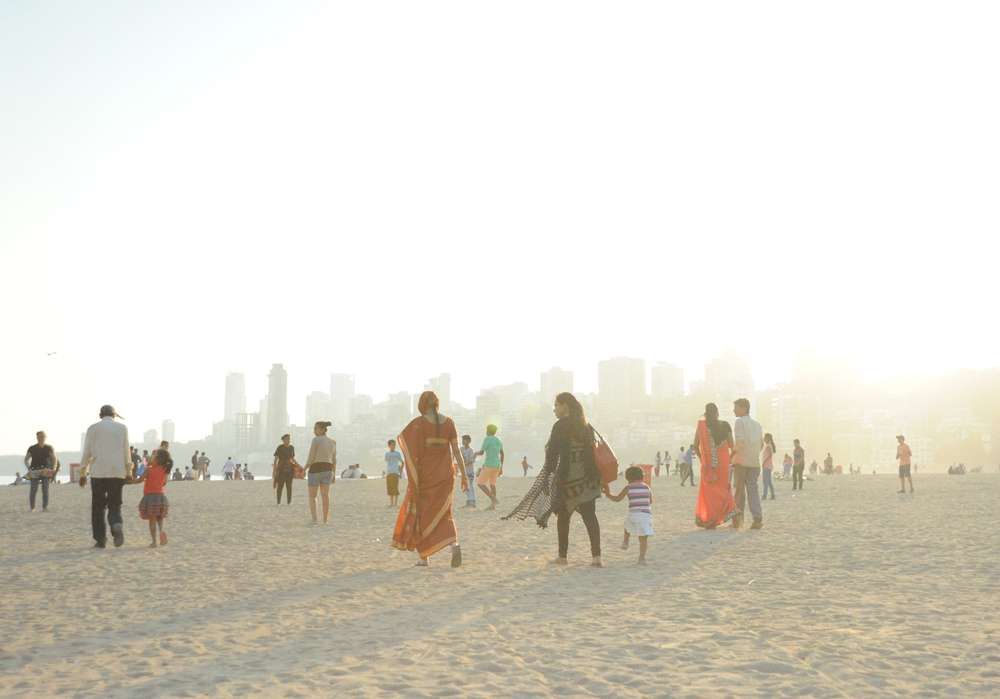 Chowpatty beach. In the distance, outlined against the glare of the lowering sun, you can see some of the most expensive properties in Mumbai. The richest man in India's house (with it's  300 maids, 6 residents, and 3 helipads) is just out of shot on the right. On the beach anyone and everyone can enjoy the view, and the food stalls – but not the water, if you are sensible and aware of local sewage processing!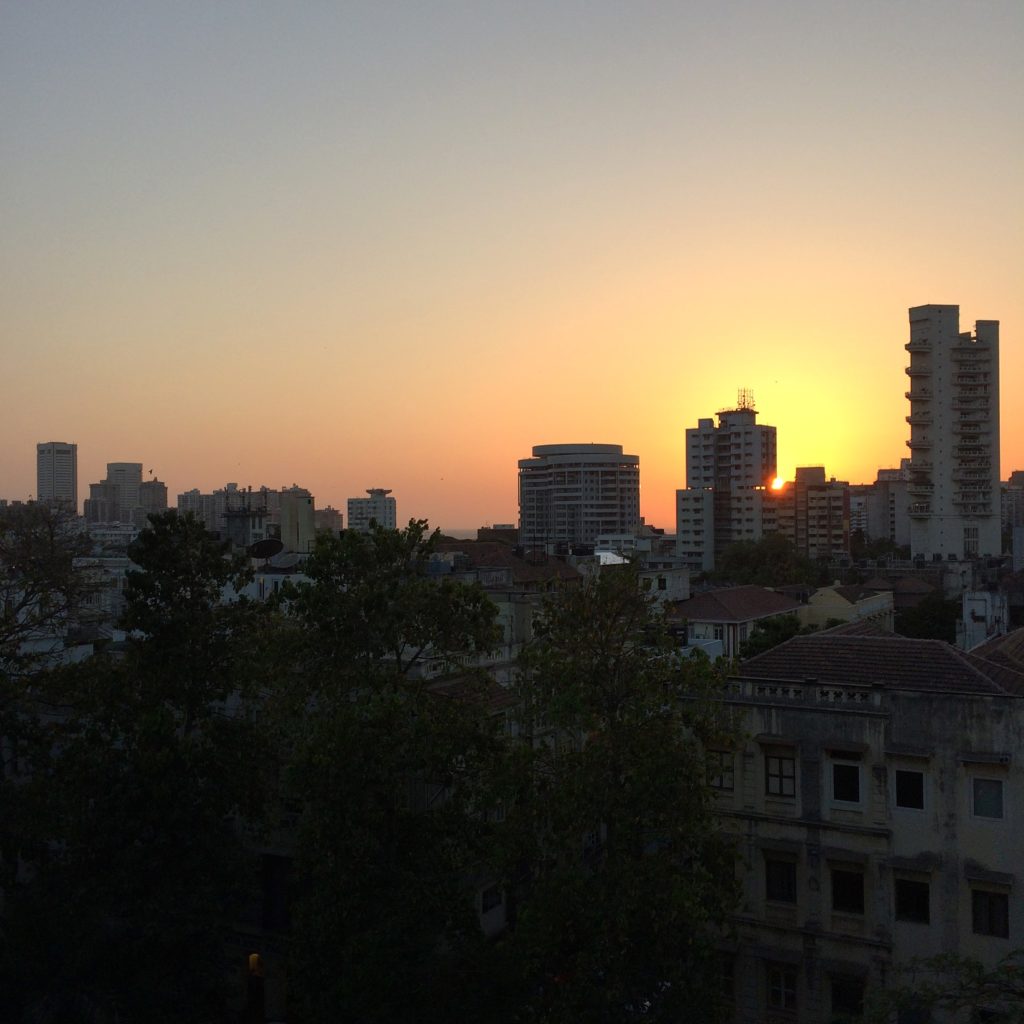 The skyline. The evening sun setting over the city. Such hazy skies, and a strange sense of calm as the air cooled very slightly and the sound of beeping horns drifted around the corners and across the roof tops. The city stayed busy late into the night, or, if you like,  early into the morning.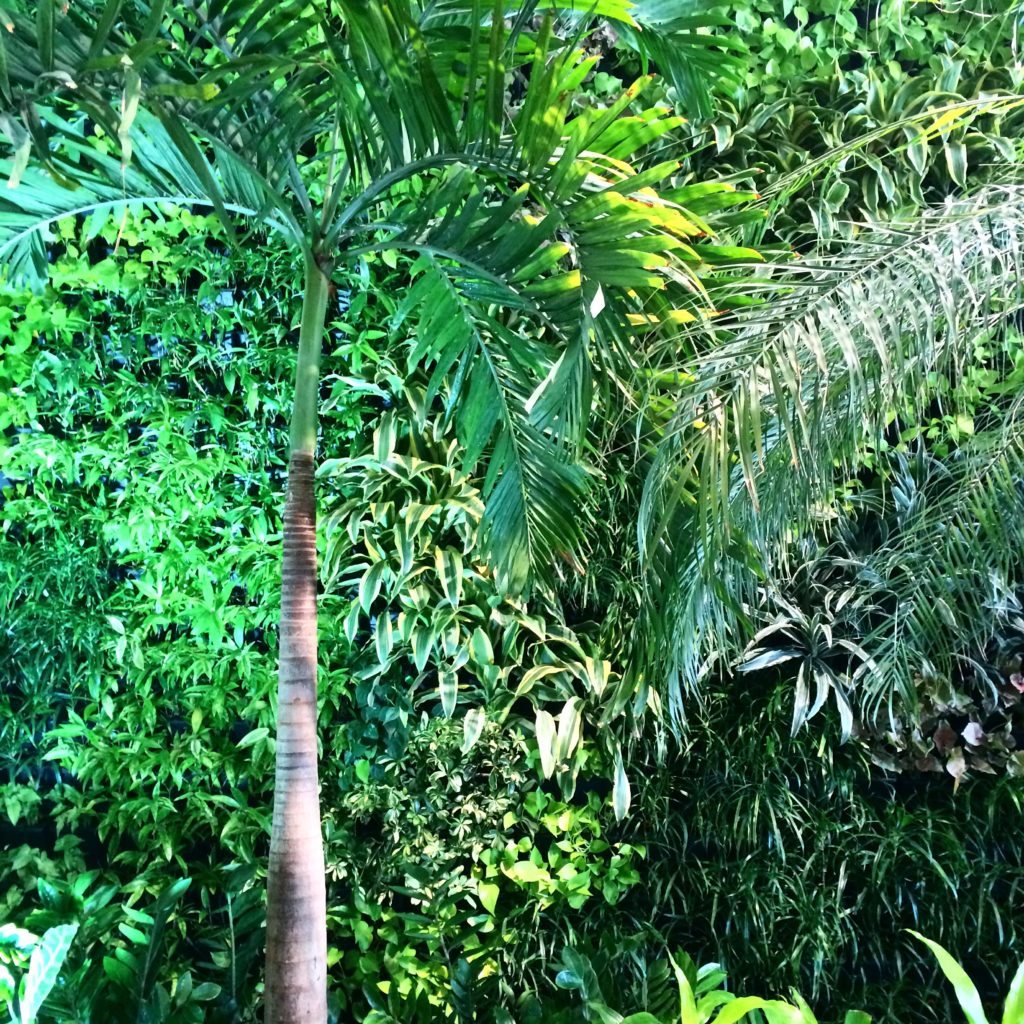 The airport. Hands up if you like airports? Well, I do! Chhatrapati Shivaji airport was huge and shiny. It seemed like we had to go through many, many security checks to even get inside. But, it was worth it – because otherwise we would have missed our flights. There was a large water fountain, surrounded by luscious greenery. Tiny birds were living in the trees, creating their own little pockets of paradise without permission.
So, that's it then! I hope you've enjoyed the journey… can I interest you in another onion bhaji?