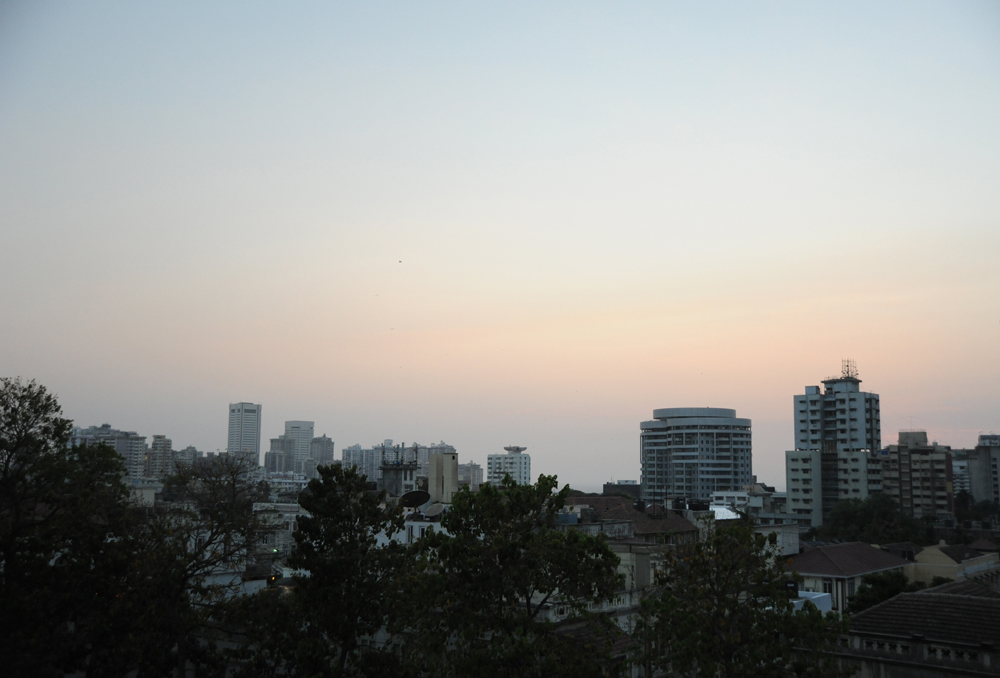 We flew through the night and arrived, midmorning in Mumbai. It was my first night flight. I'm not good at sleeping when there are strangers snoring around me, it doesn't feel quite right.
I cried twice, and then had to pull myself together 'You'll get a blocked nose and you'll be even more sad, Karen!' I told myself, as the mega snorer continued some kind of world record performance just behind my head.
Stepping out of Chhatrapati Shivaji Airport we were met by a wall of immense heat, and two guys holding a sign with my name on. "I'm Karen Harvey!" I exclaimed, but they'd already spotted us.
As they used brute force to fit out cases into the boot of their battered old Chevrolet, we got in. I pulled the door closed and, as I did, the plastic handle surround shot across the back seat. Fumbling awkwardly to reattach it, I looked over at Adams' door handle, only to find that he didn't have a handle, it had been completely snapped off.
As we took the sixty minute journey to our hotel, our drivers suggested that we could take a detour to see a man they knew who could sort us out with some cheap money. We politely declined.
We passed by the Rolls Royce garage and the ugly multi-storey house of the richest man in India (apparently there are 300 maids, 6 residents, and 3 helipads), along the busy roads as cars wove in and out, marigolds and Ganesh's displayed on dashboards, horns blowing.
The heat was intense, almost unbearable. Thirty-five outside, stifling and still in the in the back of the car. I pushed the lukewarm bottle of water onto my wrists in an attempt to cool my hot blood and send a message to my brain not to let my head explode.
Eventually we arrived at the Taj Mahal Palace Hotel. The car bonnet was popped, boot opened, and undercarriage examined with mirrors on sticks. Our bags were scanned, we were scanned, and eventually we made it into the hotel, where were given a welcome necklace. The Tulsi Mala is believed to ward off evil, bring good fortune, and clear the aura. I totally needed my aura clearing, so I was glad of that.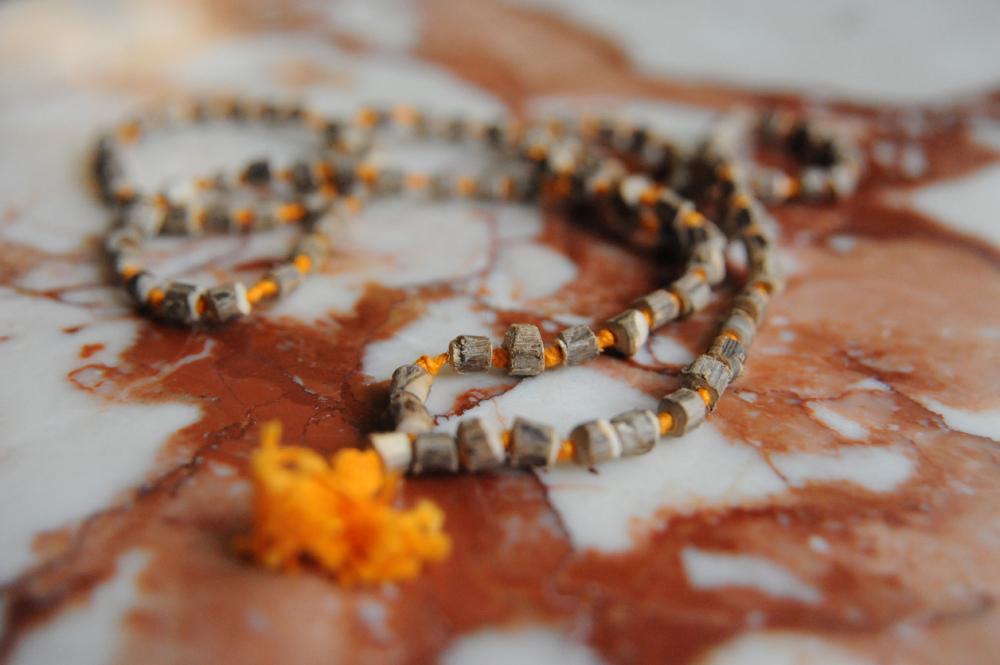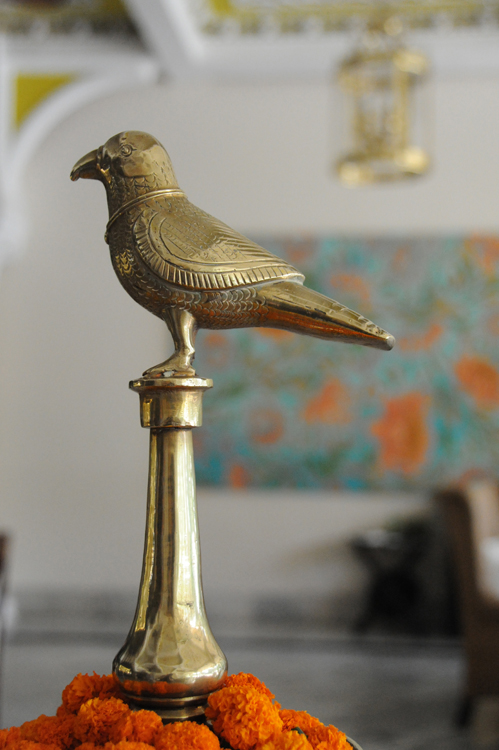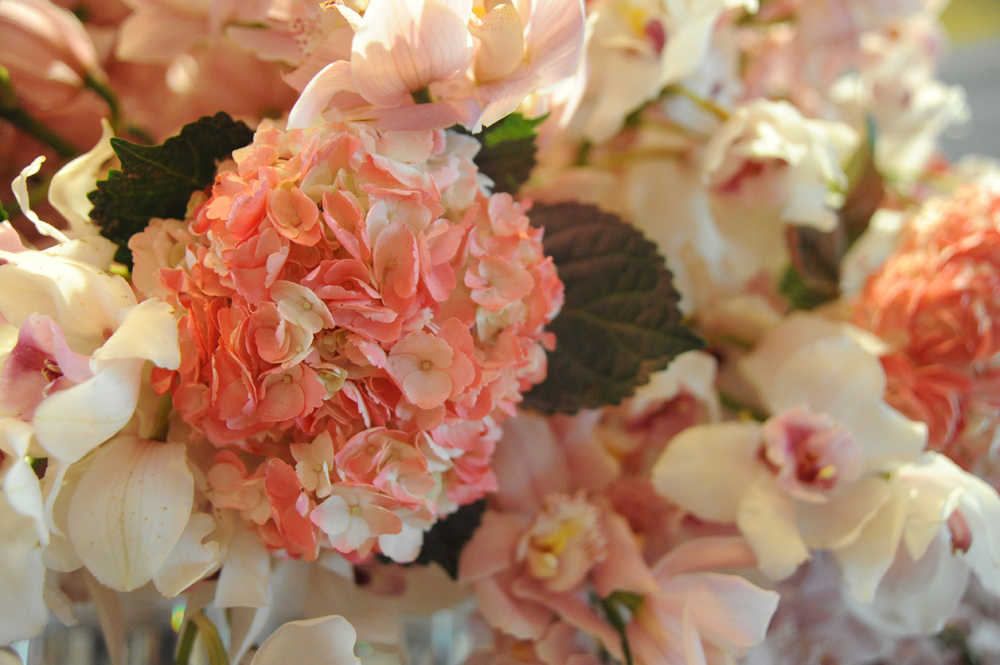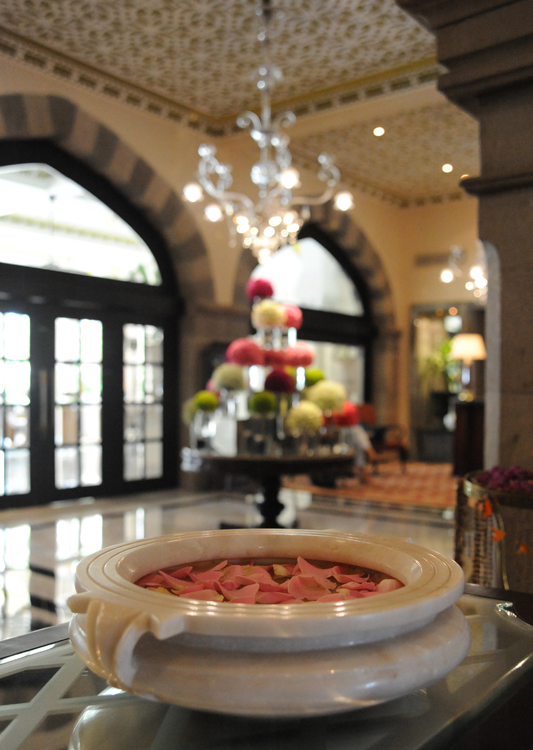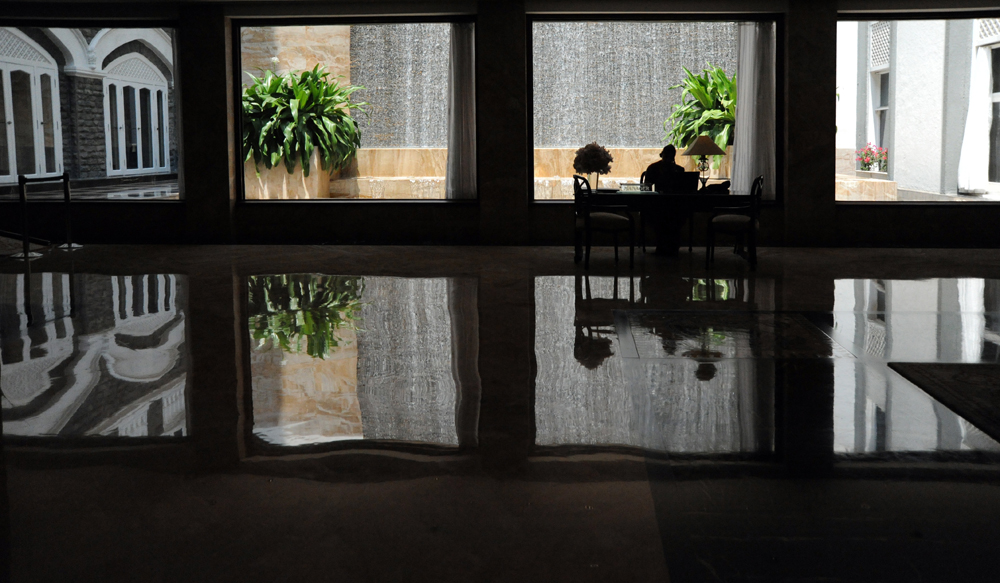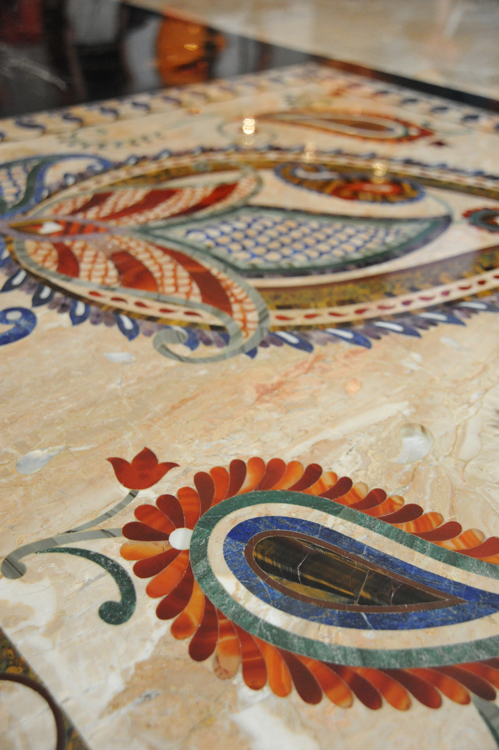 Abundant floral displays added colour and scent to the vast, and opulent spaces. The glossy floors of the entrance hall were patterned with paisley leaves, filled with semi-precious stones. It was a lot to take in.
We were shown to our room on the fifth floor. We admired the use of marble, the paintings, the furniture, the scale of everything. 'The stair rail is very special', we were told proudly, 'Made from the same material as the Eiffel tower!'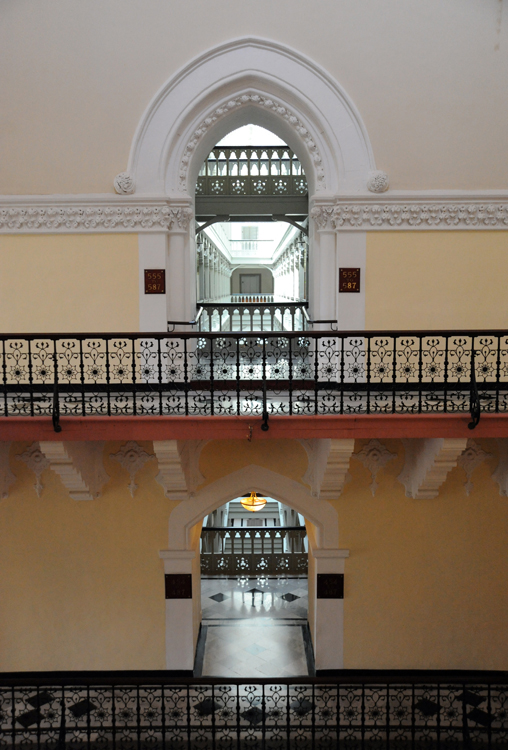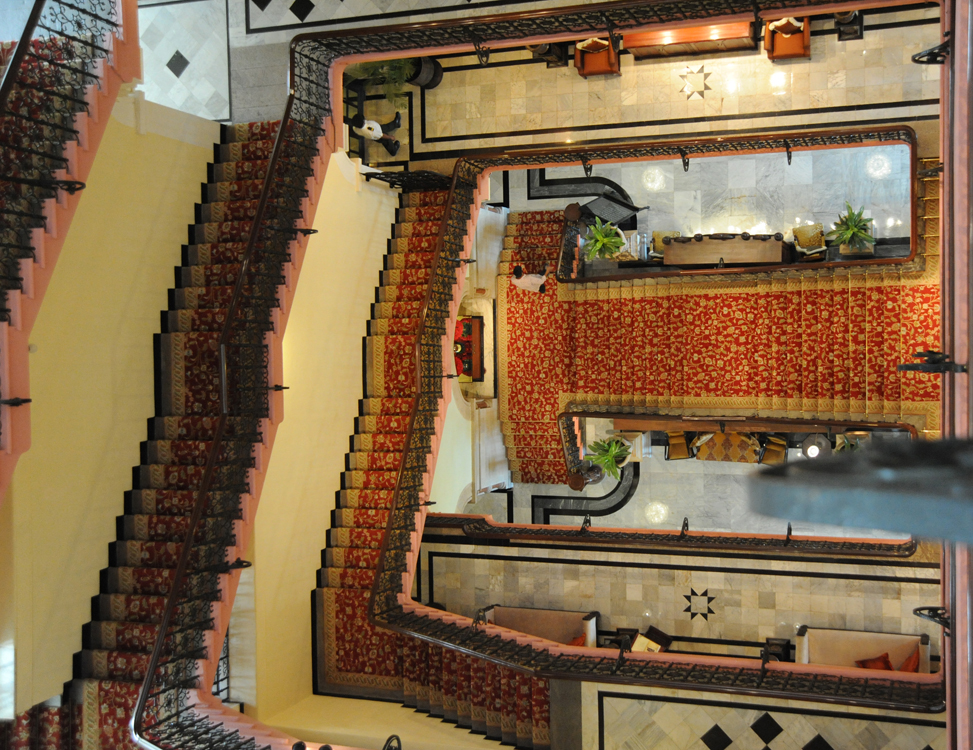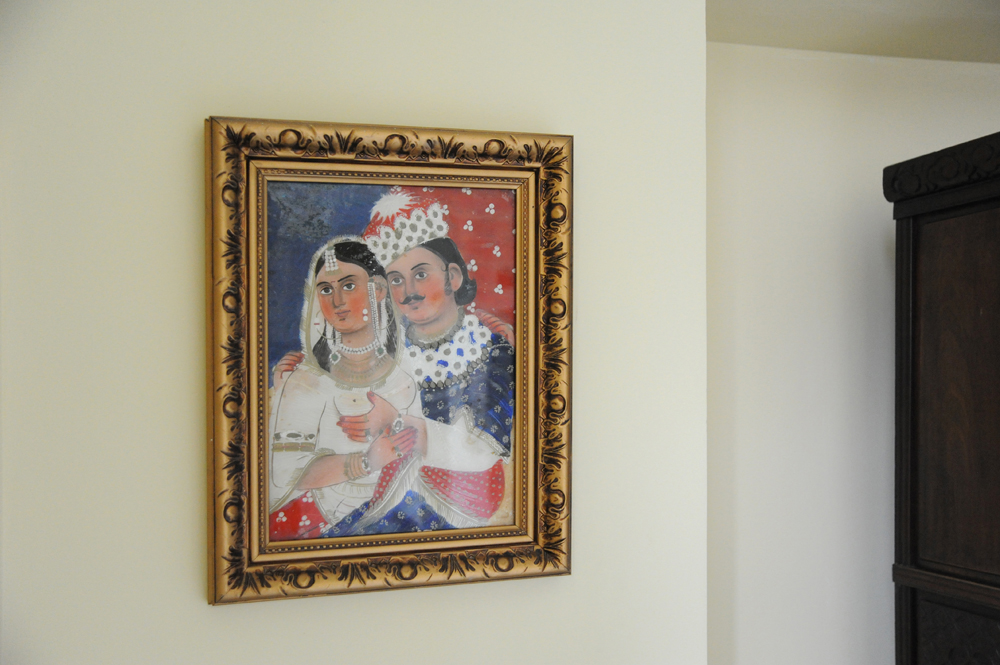 The Taj Mahal Palace is an incredible place, 113 years old and built by the famous industrialist Jamsetji Nusserwanji Tata to create an opulent hotel where Indian people were welcomed with the utmost luxury.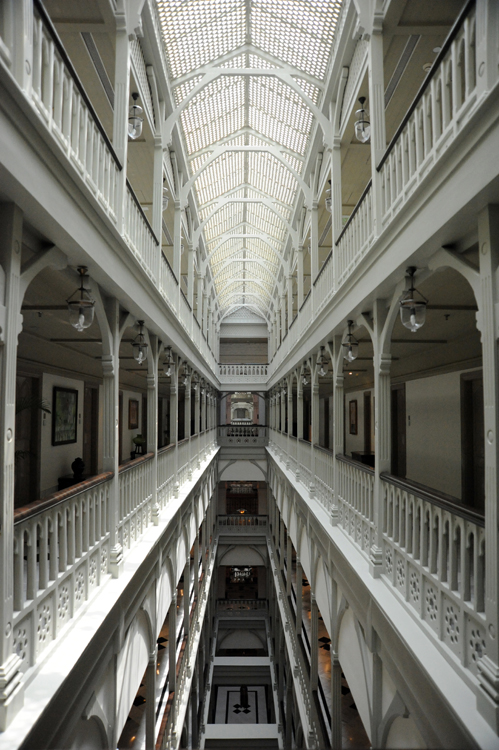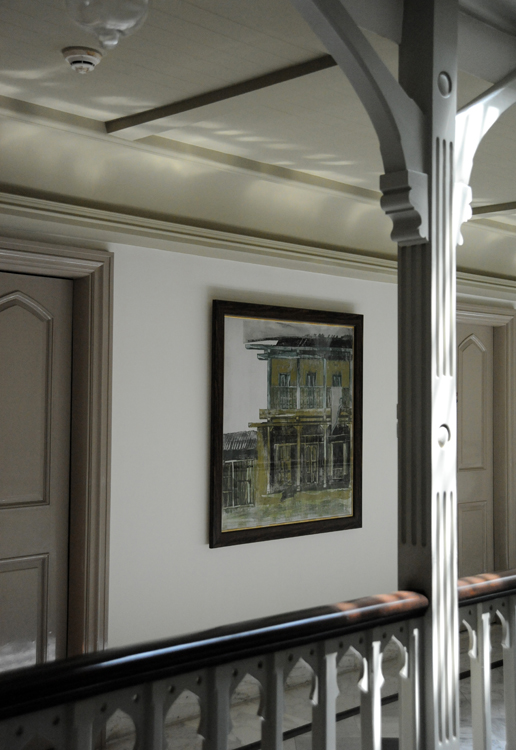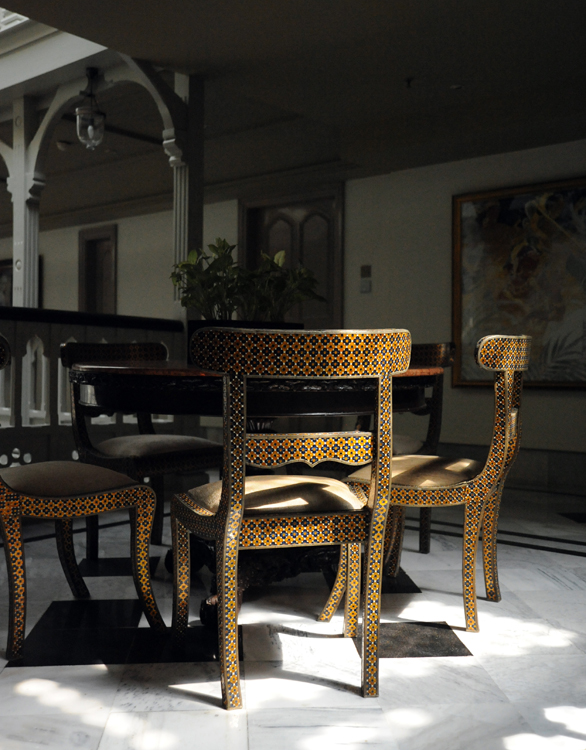 When the hotel originally opened they had their own soda-water factory. Now, they have their own champagne, and their own wine, made and bottled in the palace, somewhere.
As the door was unlocked the cool air hit us and bounced off the cold marble walls and floor. In the room was a picture of a magpie, a lamp that looked like a gin bottle, and four phones, one of them by the toilet. Our view was of the city, and the swimming pool. The secure sound of a clock, tick-tocking, lured us in, towards the comfortable bed.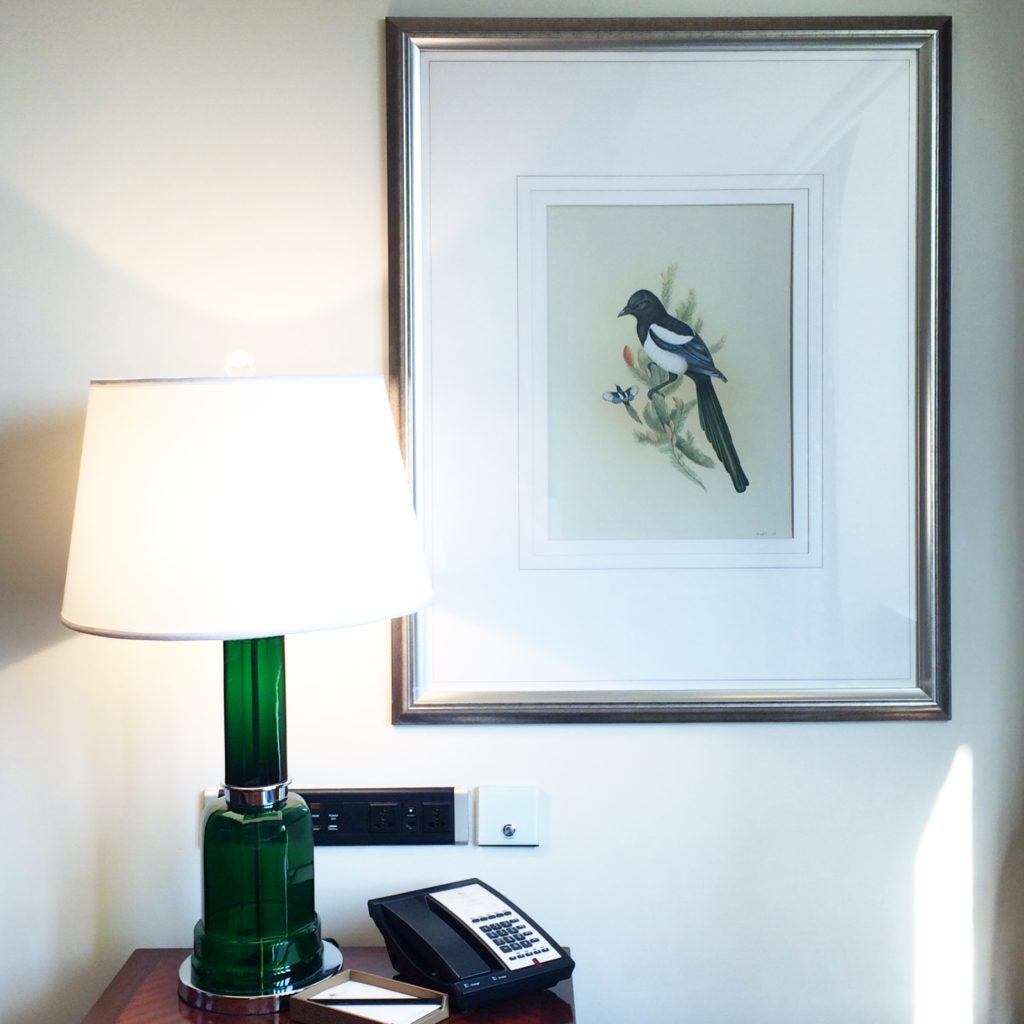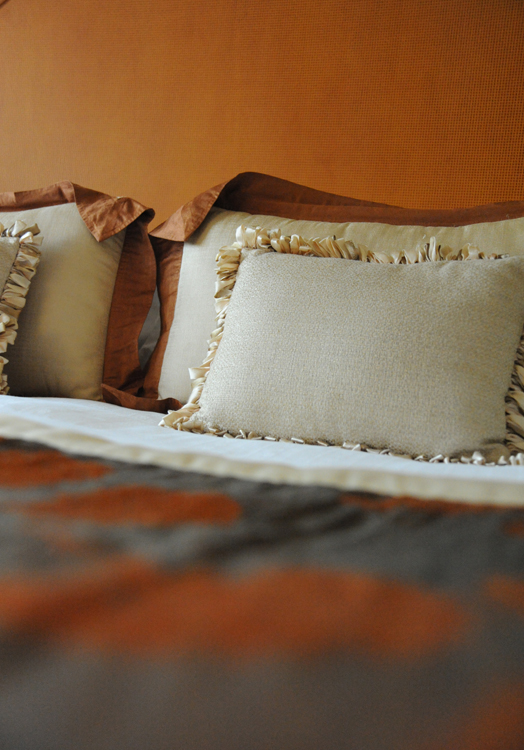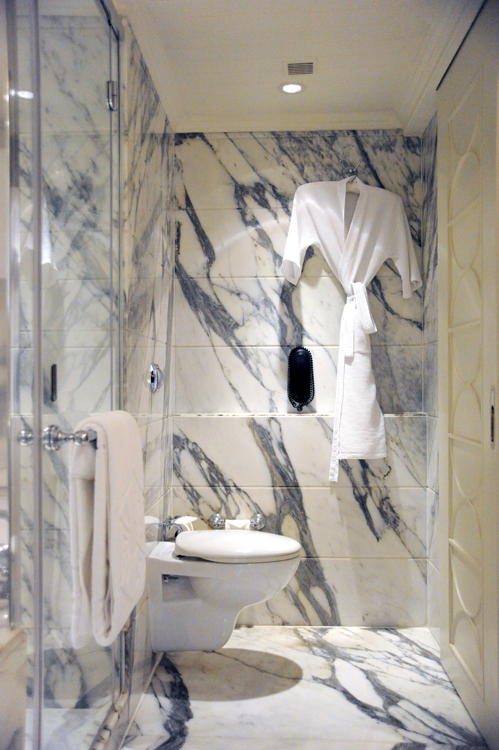 We slept. Slept and woke up startled. Ordered room service and felt a bit disappointed, a bit European.
In the streets outside of the hotel it smelt of sewage, incense, and fuel, with strong cigarette smoke thrown in. We wandered a little way and saw dogs, cats and a lame horse pulling a tin-foil shiny cart with neon rope lights. Adam saw a man whose t-shirt read, across the back, 'Womans Horlicks'.
The rest of our time was filled with all sorts of joys, hustle, bustle, and heat.
We caught up on sleep, enjoyed hotel breakfasts overlooking the Gateway of India and the Arabian sea, walked and wandered, explored Colaba Causeway, and Marine Parade, rode a train, and a bus, went on a magnificent street food tour, wended our way through Crawford market, shopped for soft cotton bedding, ate delicious dinners and drank good masala chai (and bad masala chai), witnessed the visit of the Duke and Duchess of Cambridge to our hotel (I saw the top of his head and heard a lot of american accents say 'Oh my god!'), looked and listened and just enjoyed.
There was no rush to do anything, no plan.
And, just as we were getting used to it, it was time to come home again!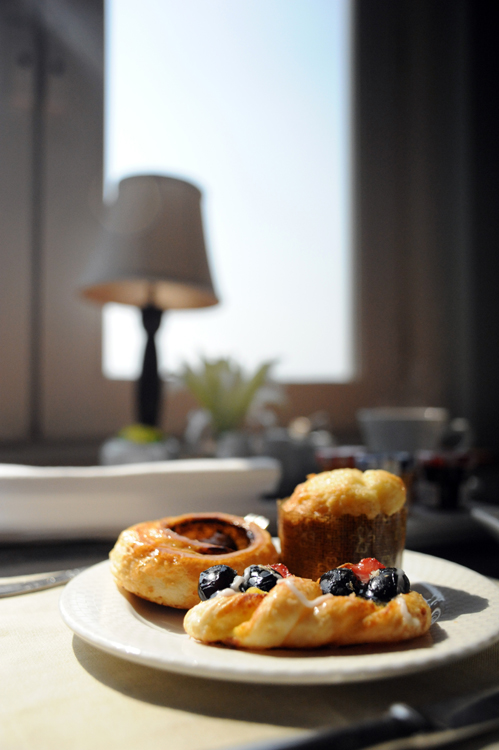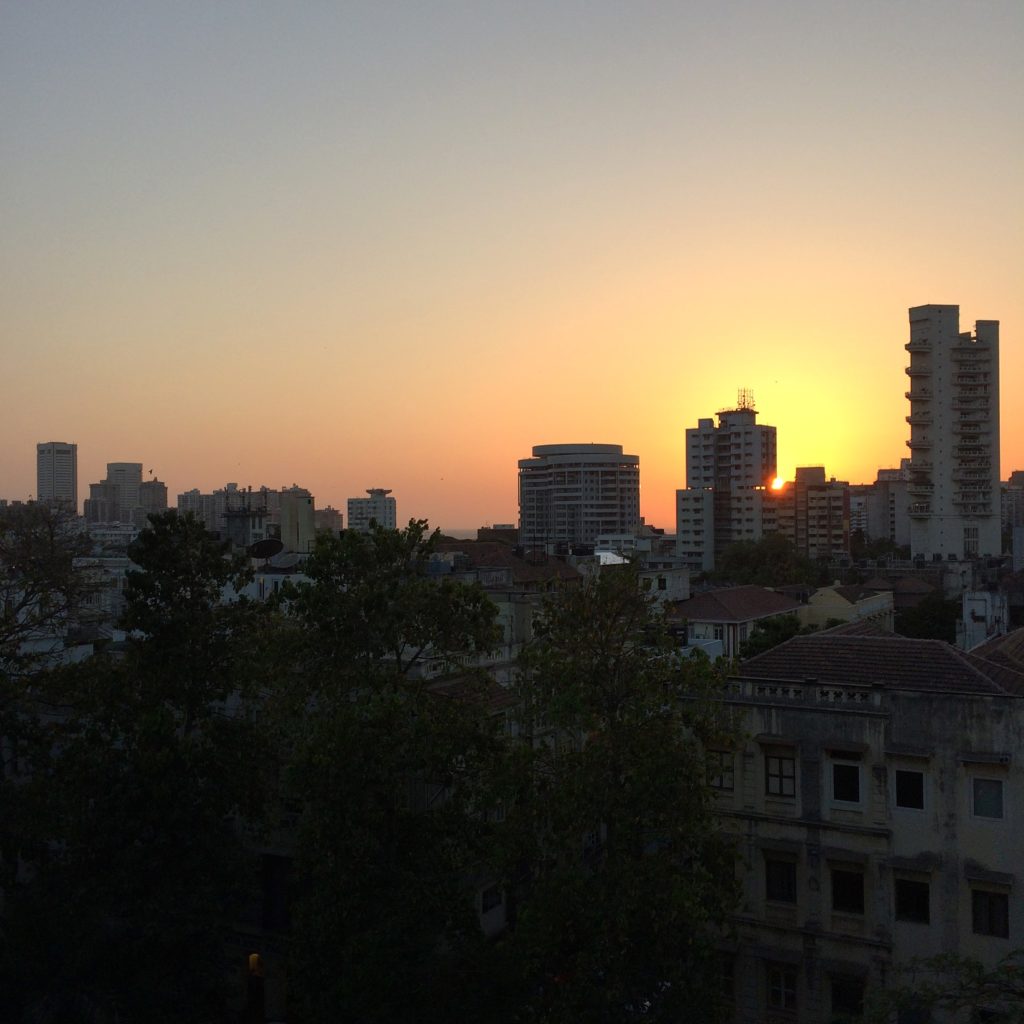 If you're planning on visiting Mumbai, I'd most definitely recommend spending a night (or five) at the Taj Mahal Palace Hotel… and please, promise me you won't miss breakfast!