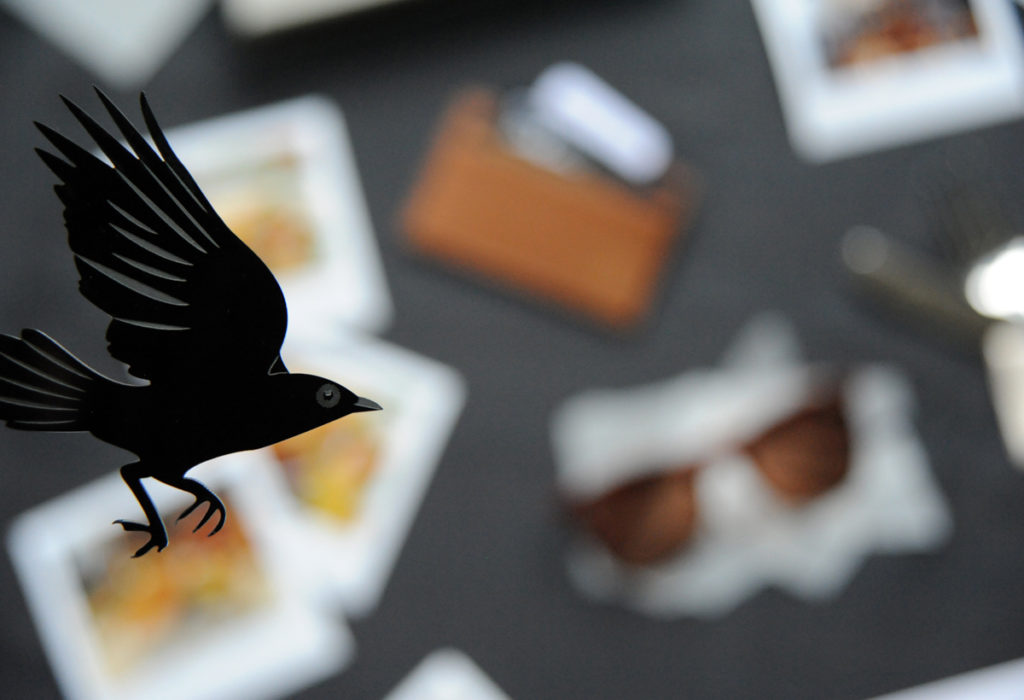 When the invite dropped into my inbox I couldn't believe it – was this really for me? Perhaps there'd been a mistake somewhere? Of course, I'd have to put an outfit together.
I thought about wearing a fancy frock, or a specially made outfit… was theming going too far?
In the end I opted for the classic pie weekend look – dark glasses and an elasticated waistband.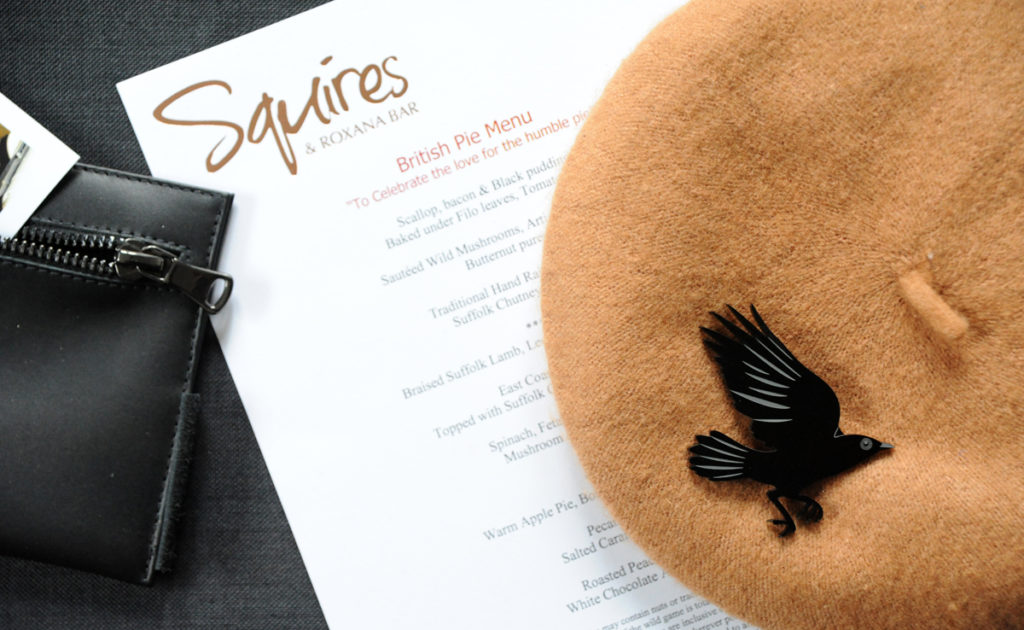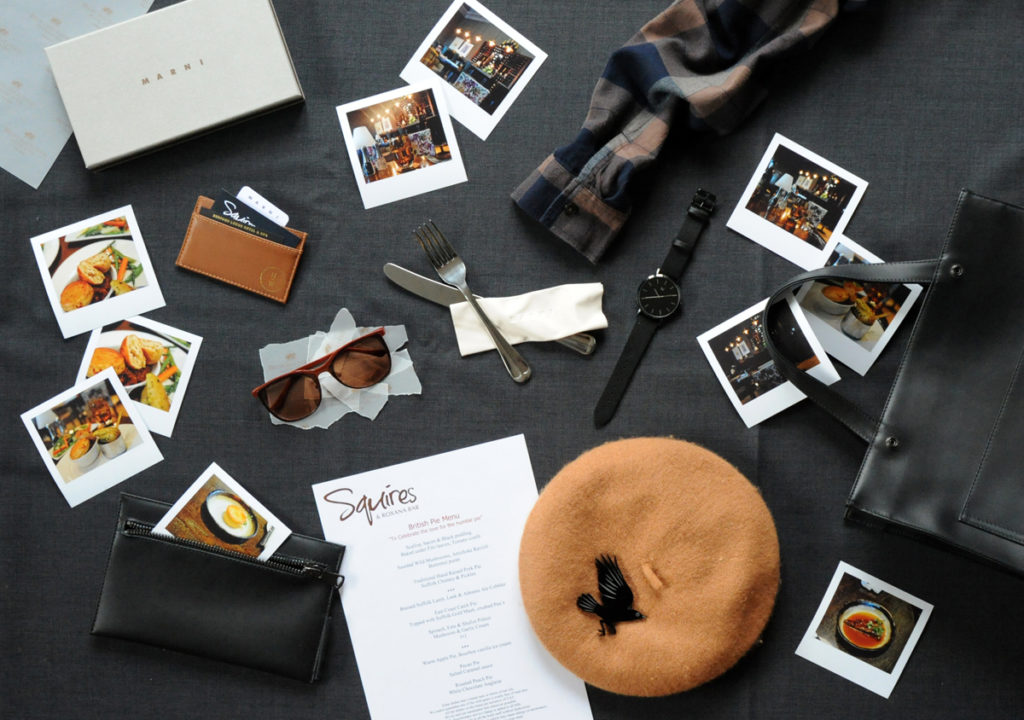 We arrived fashionably late (there had been a mix up with our booking) clutching knife and fork in hand. Everything felt so 'British' – Rolls Royces lined up outside (there was a wedding show going on next door) and a gentle drizzle began to fall. I'll admit now to coming away with a full belly and a rash, and skirt over this later.
We were ushered to our seats, ready for three courses of pie. Pie, pie and more pie. First up, pork pie. Then a pie that wasn't a pie – so avant-garde. You can see it in my polaroid pictures. A jaunty cobbler with seasonal vegetables. On trend.
Pudding time: pecan pie – game changer, peach pie – rash maker.
I didn't get any outfit photos as my Go Pro, Olympus Pen and Instamax were all out of battery (and I had gravy in my hair).
No sooner had we begun than we had finished. They say that time flies when you are having fun, also, I am a fast eater.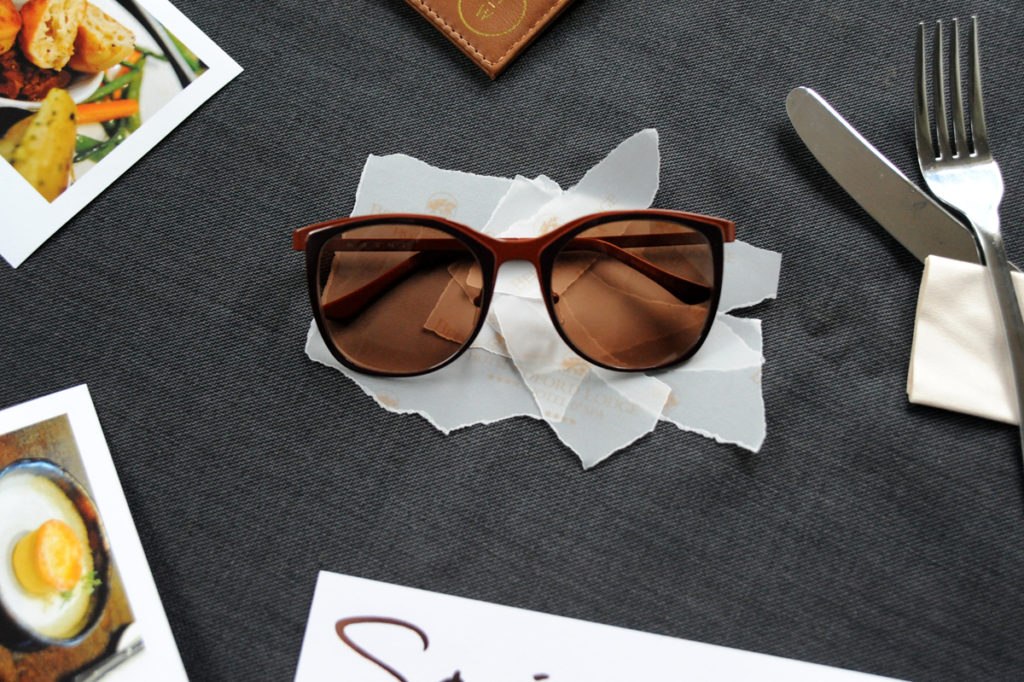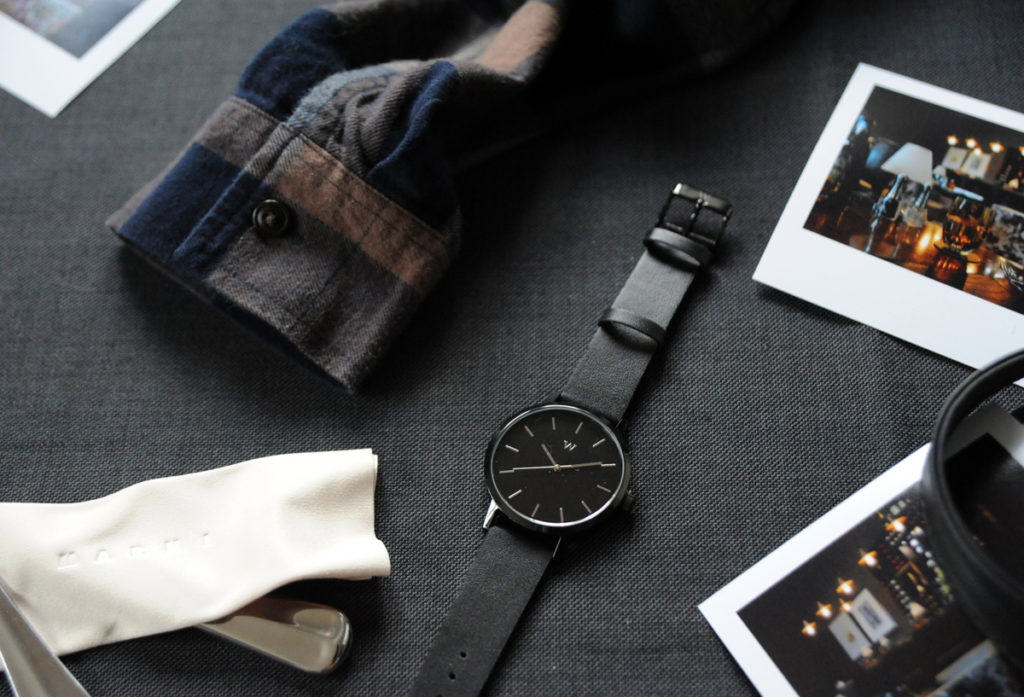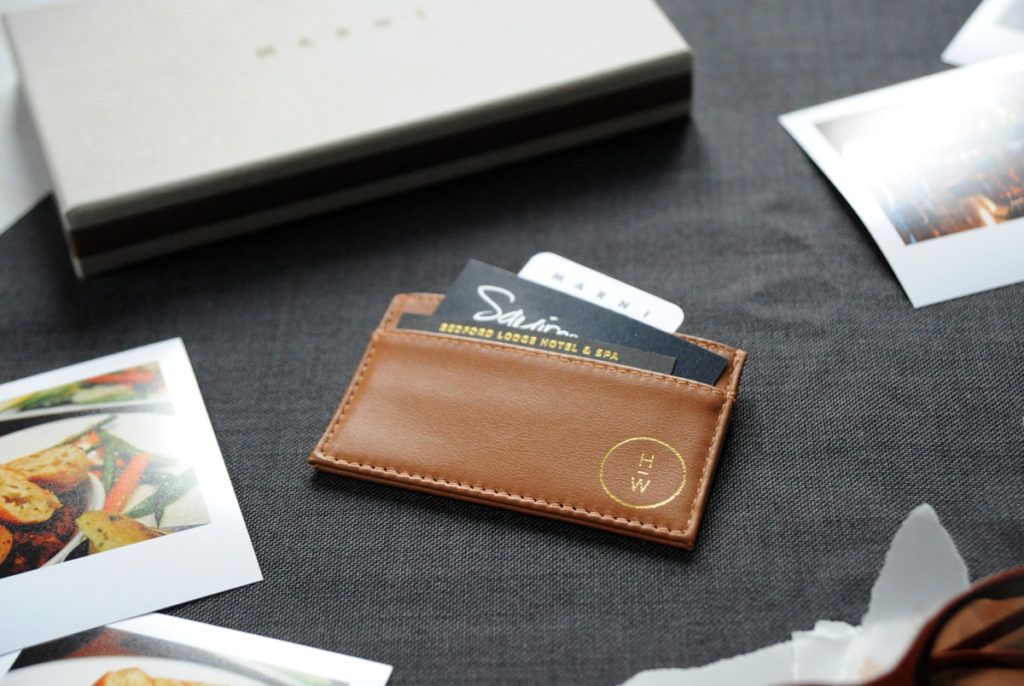 Style notes:
Blackbird brooch: Rachel Jackson, The Museum (gift)
Beret: Cheap tat from eBay.
Sunglasses: Marni ME102S in brown and black, from Shade Station. (gift)
Watch: The Williamsburg, from Wanderlust Watches. (gift)
Tote bag / Card holder / Pouch: All Hills and West. (gift)
Shirt dress: Uniqlo.
Cutlery and ability to overeat: models own (gift)
Did you see me at London Fashion Week? Get the goss here.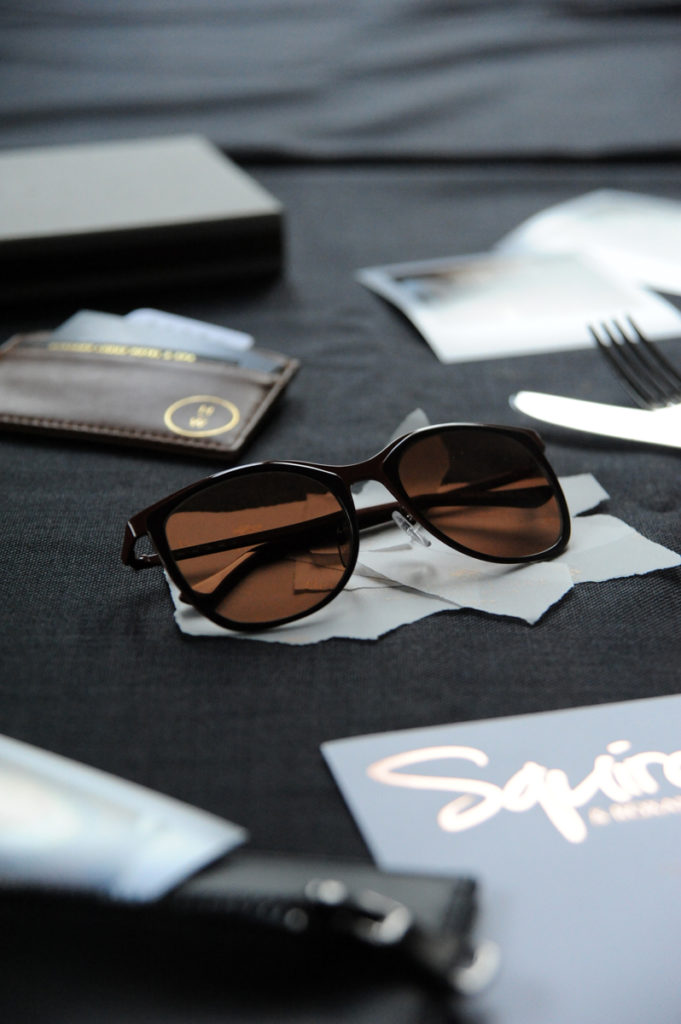 Thank you to Squires Restaurant at Bedford Lodge Hotel for the lovely lunch invitation. As always my opinions and ability to eat are my own.